Perfect for the Disney fan on your list, as these new Disney crafts by Seedling! They come with everything you need to create one of a kind magic at home!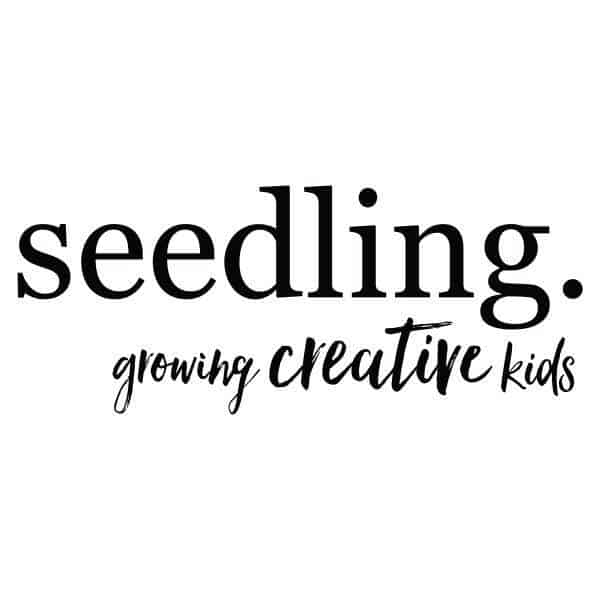 Seedling has more than 350 products that inspire kids to explore, be creative, and play! These products range from crafting to innovative tech toys and apps that merge the worlds of physical and digital play.
They just launched a new line with Disney and thought I would be interested in sharing. I wonder where they got that idea from! The only hard part about working with Seedling was figuring out which kits we wanted. I ended up choosing The Little Mermaid Design Your Own Fintastical Mermaid Tail for my Princess, for the time obsessed boy child, Alice Through the Looking Glass Design Your Own Clock, and for me, from the greatest movie of all time, The Lion King Circle of Life Drum.
The Little Mermaid Fintastical Mermaid Tail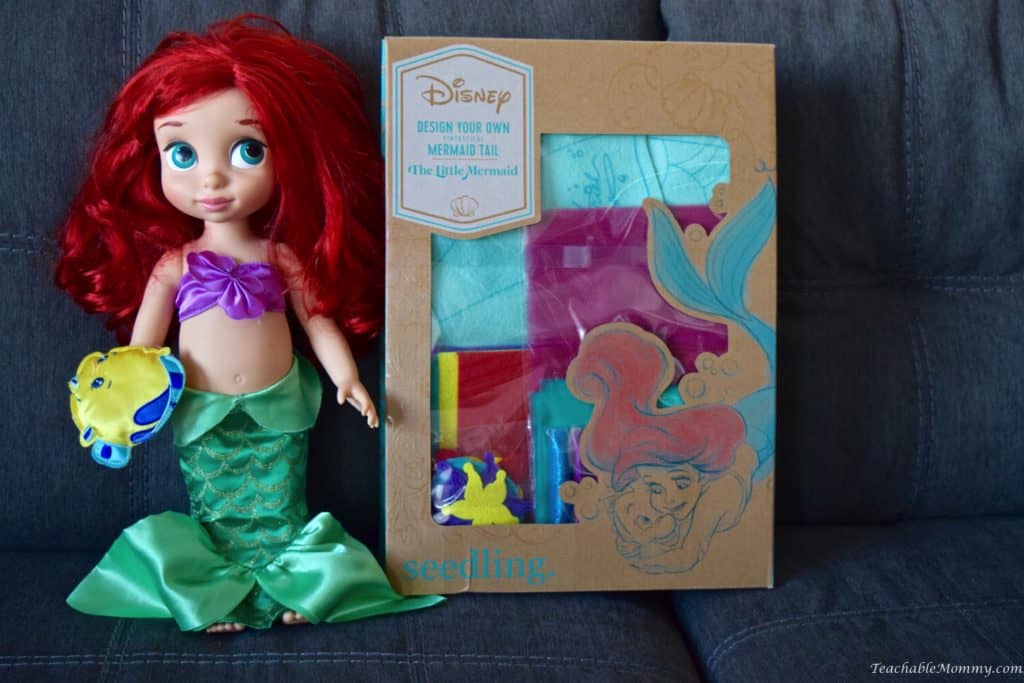 Everything you need comes in the set minus scissors and a ruler. I recommend using the glitter glue included to glue the felt. Regular school glue that I had wouldn't hold the pieces together.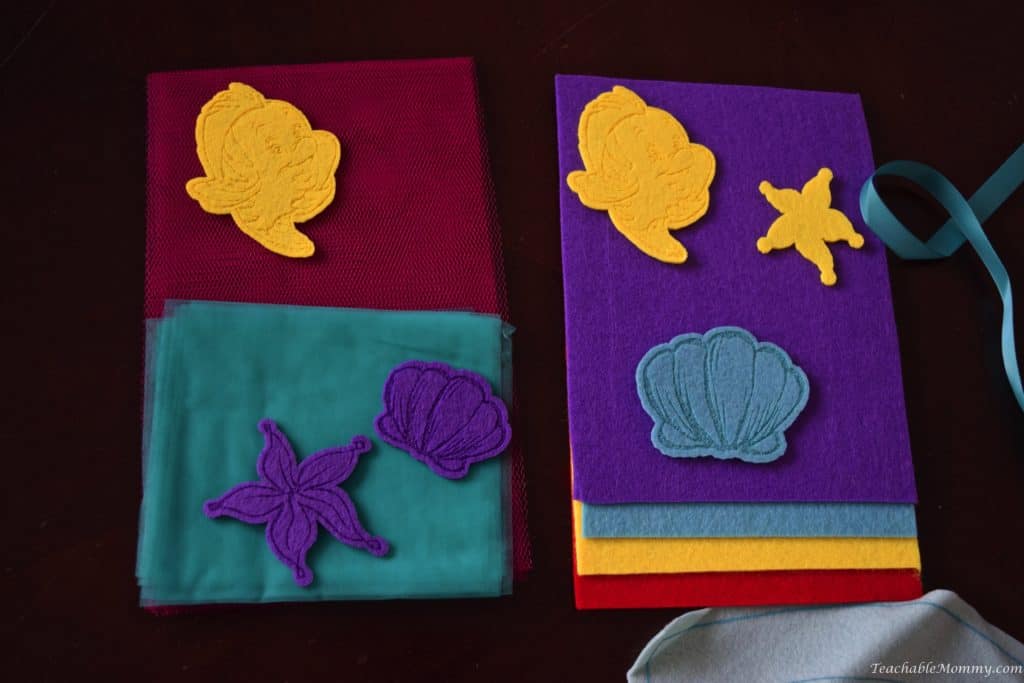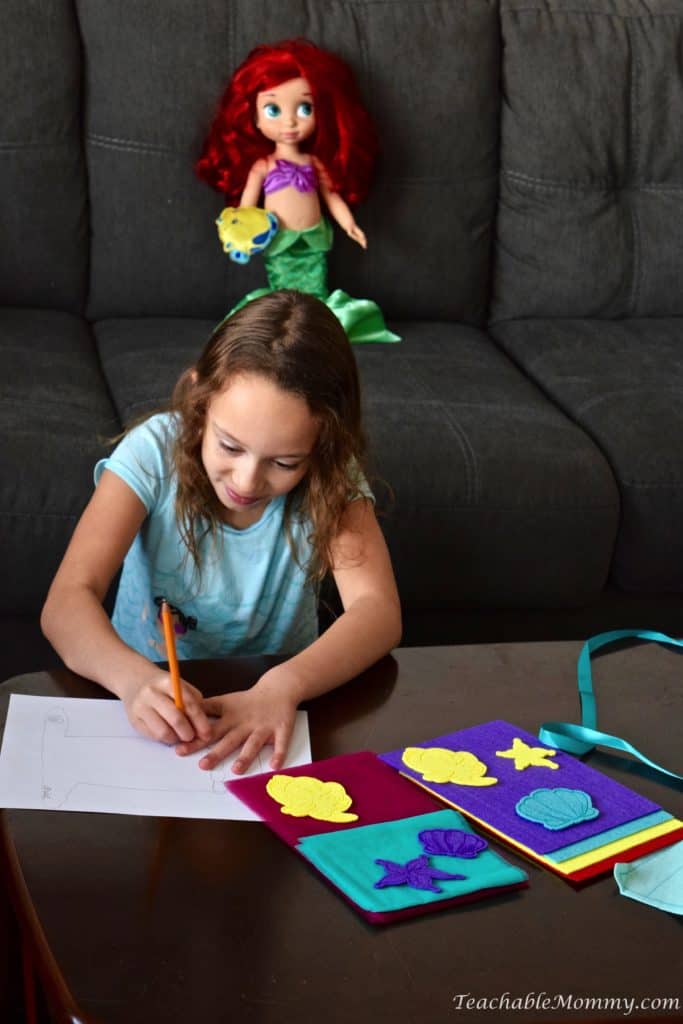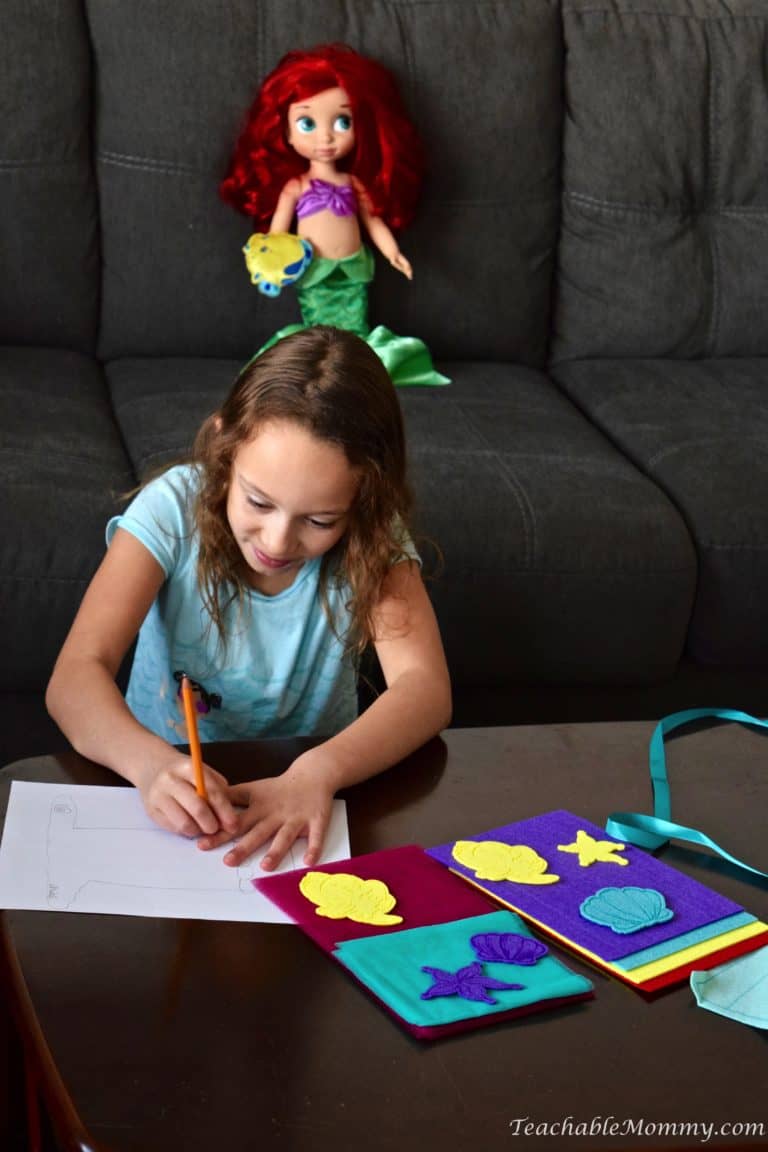 She got right to work designing out her mermaid tail on a separate sheet of paper.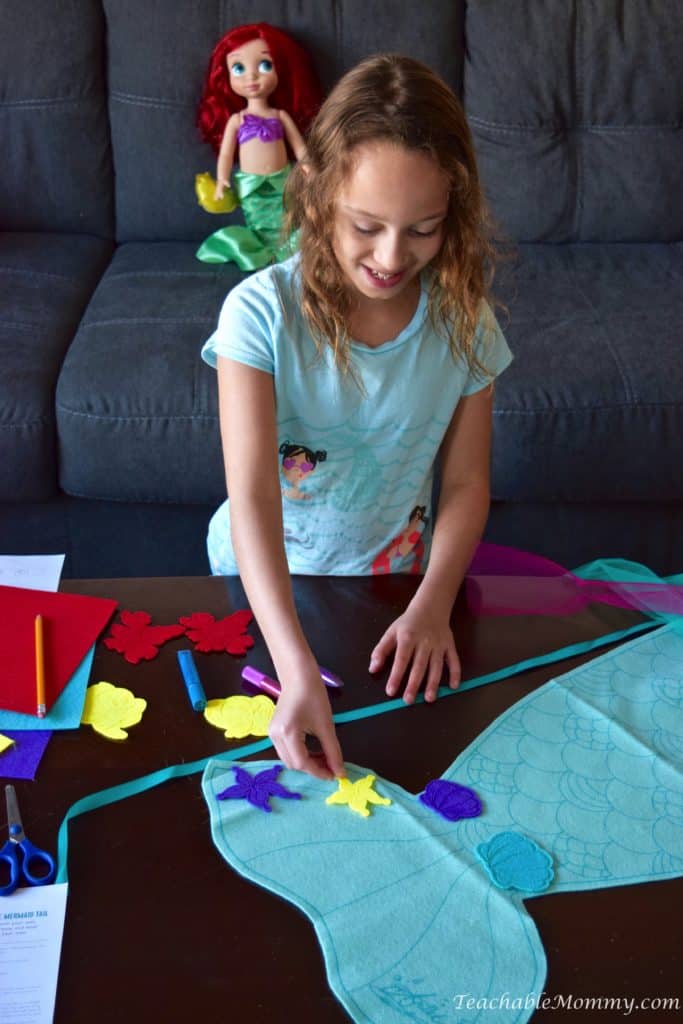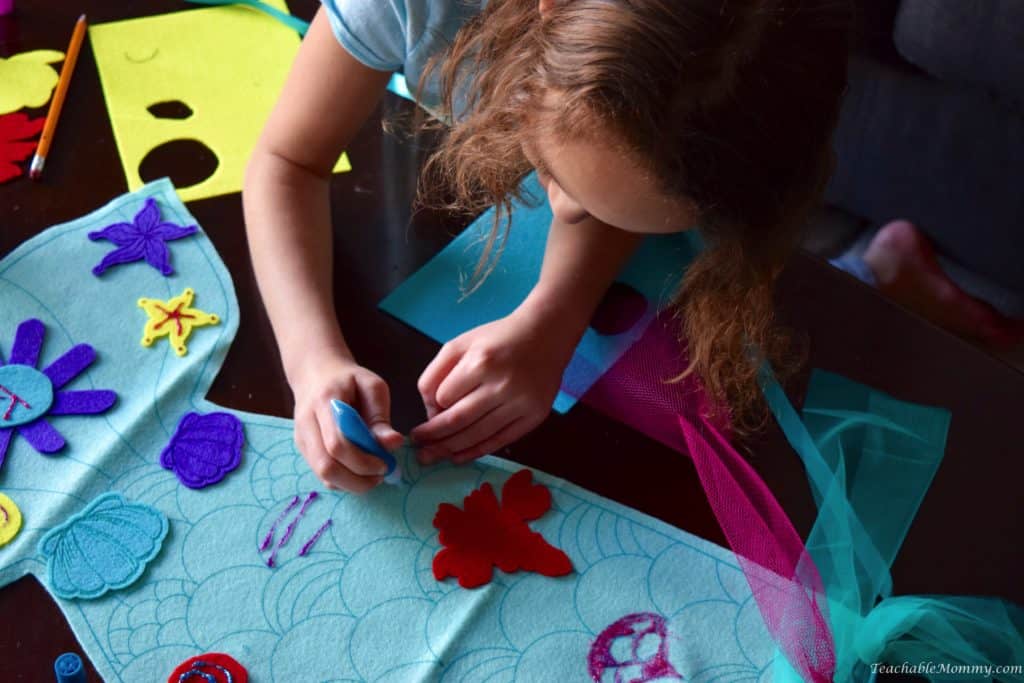 We laid it flat to dry overnight. Depending on how much of the glitter glue you use for embellishments will determine your dry time. In the end she was super excited about her new tail and quickly left me to go play Mermaids with Ariel!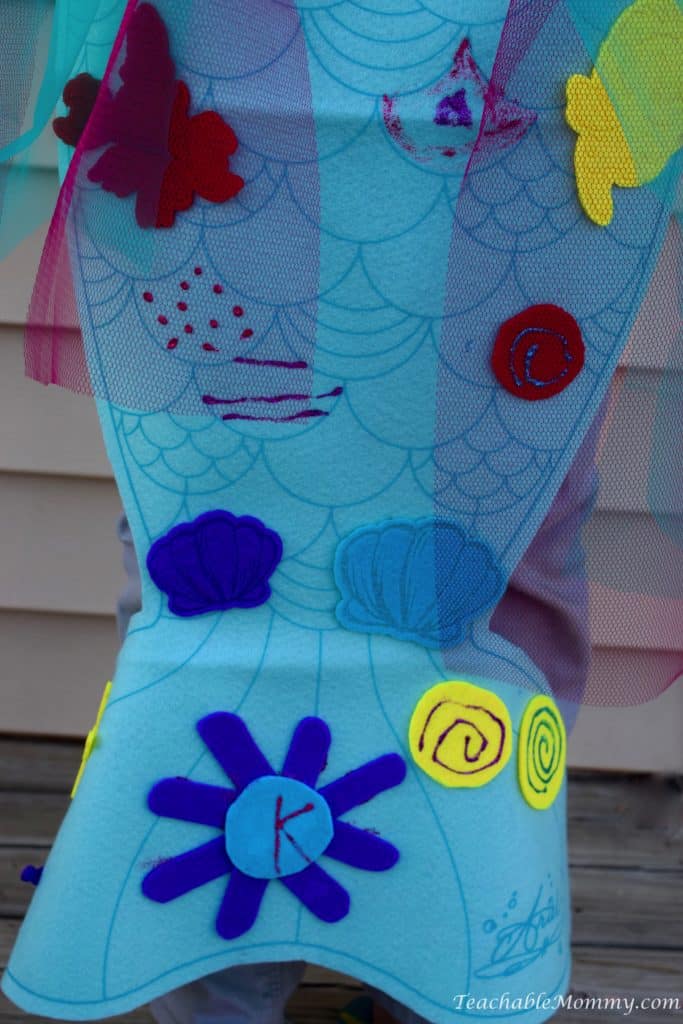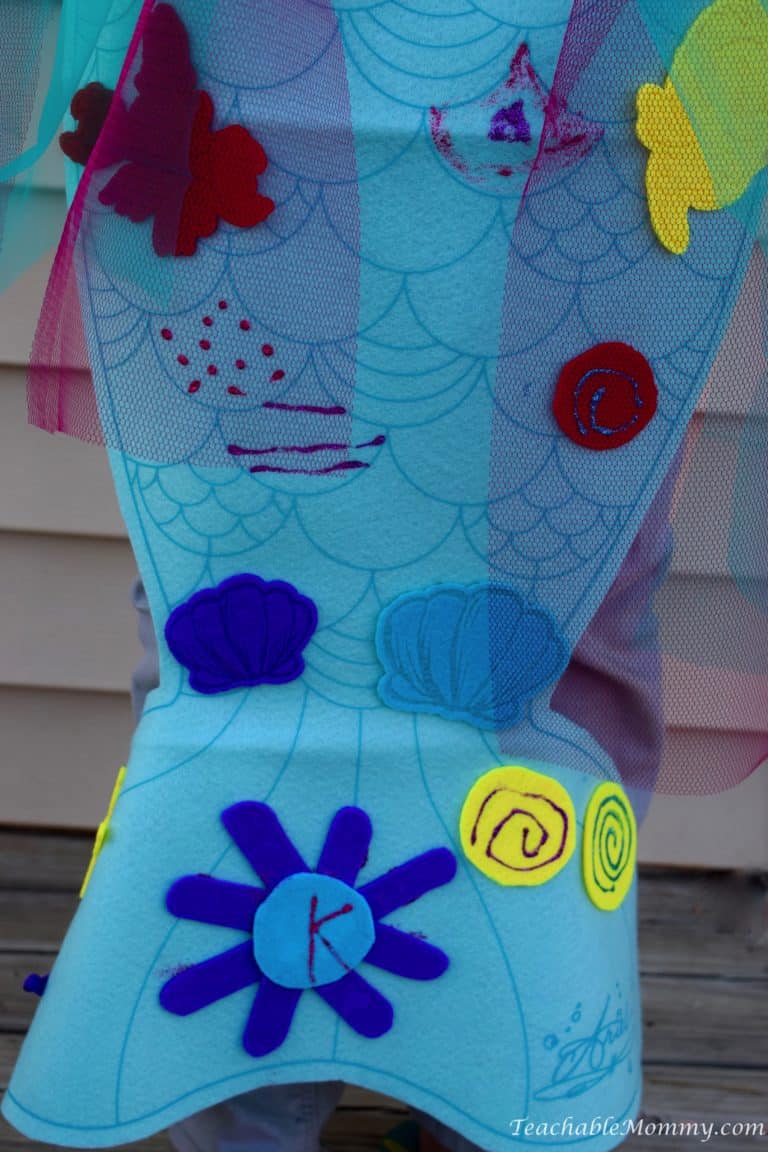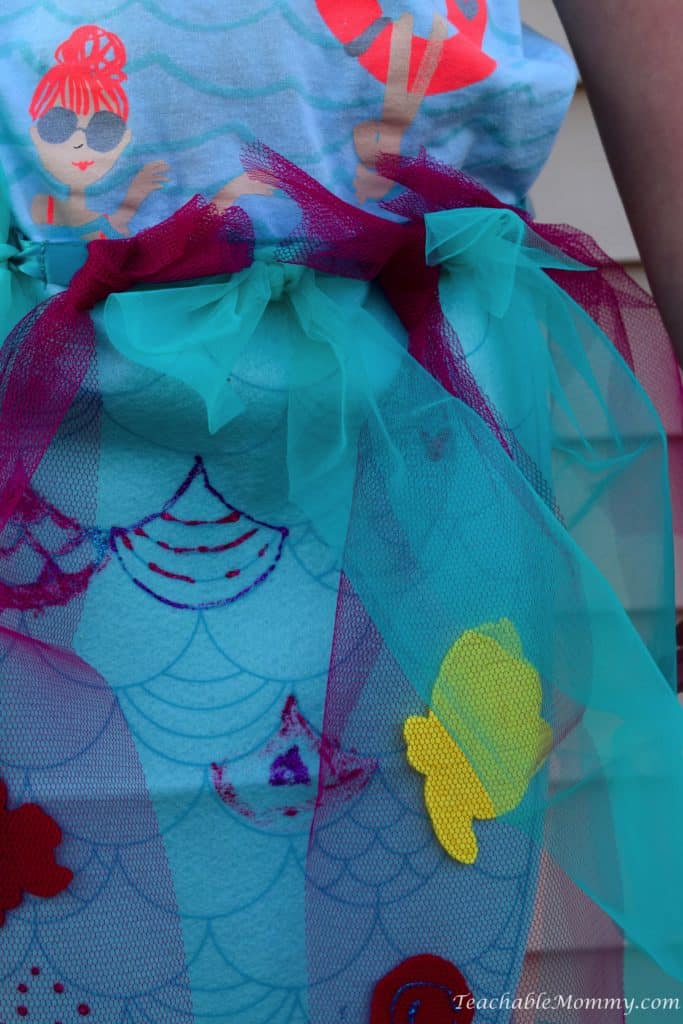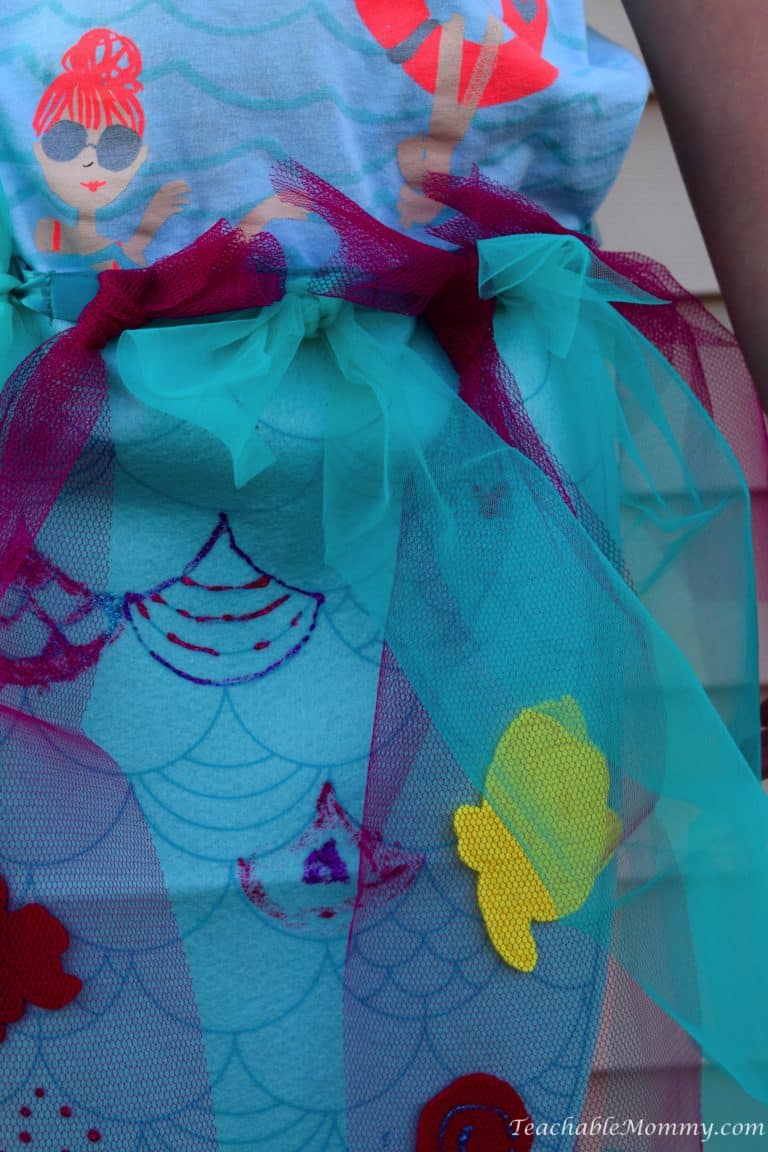 Hidden Mickey!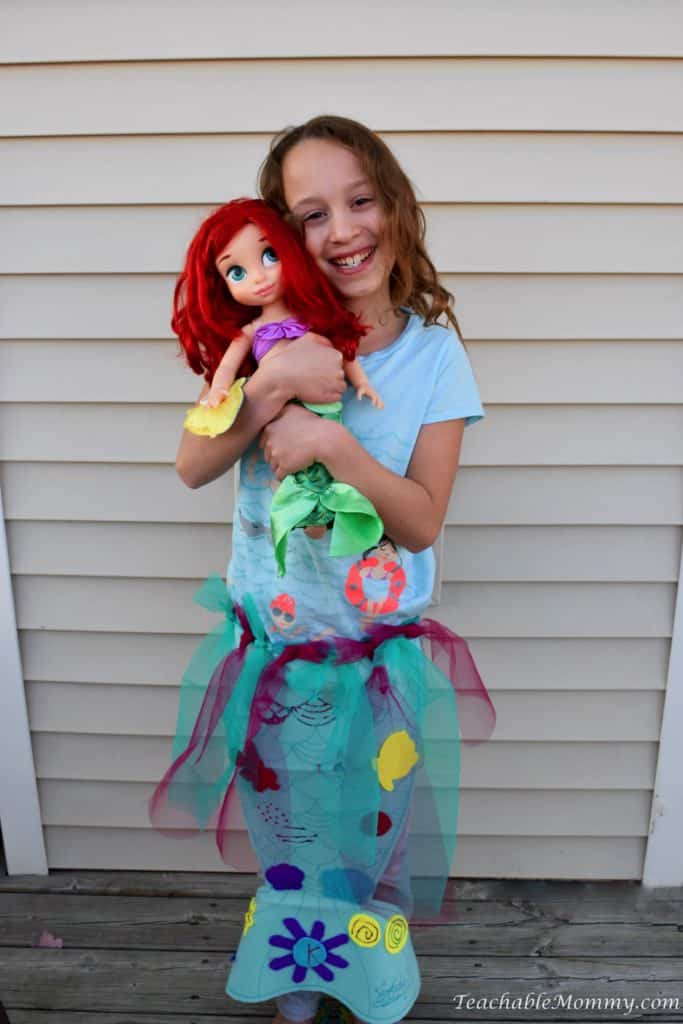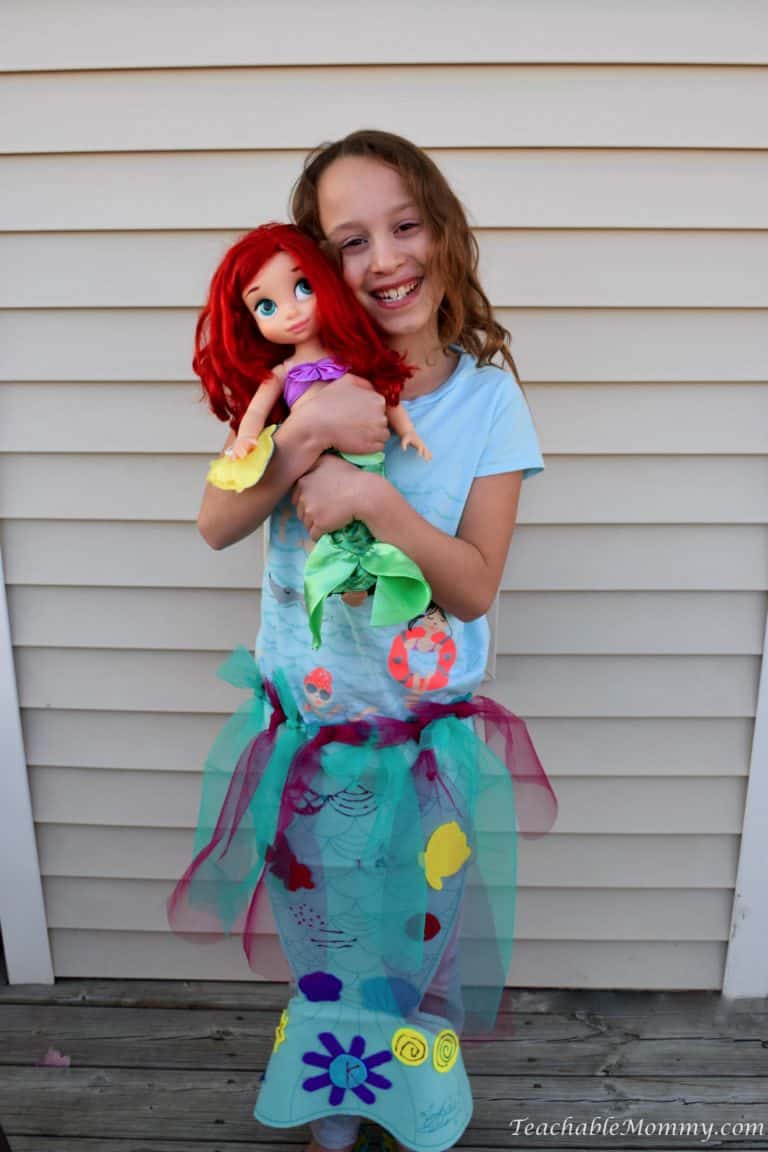 Alice Through the Looking Glass Clock
Once the Mermaid tail was left to dry, my little guy couldn't wait to get started on his very own clock.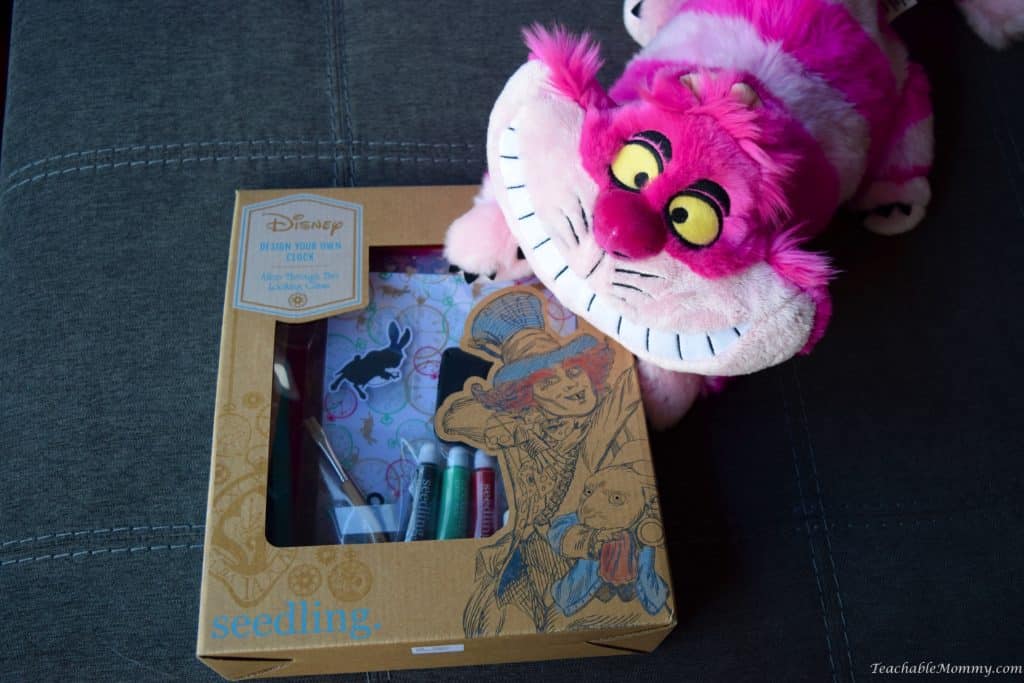 I don't think I realized when I picked this for him that this clock was an actual clock! When it was finished this clock would actually tick and keep the time. So cool!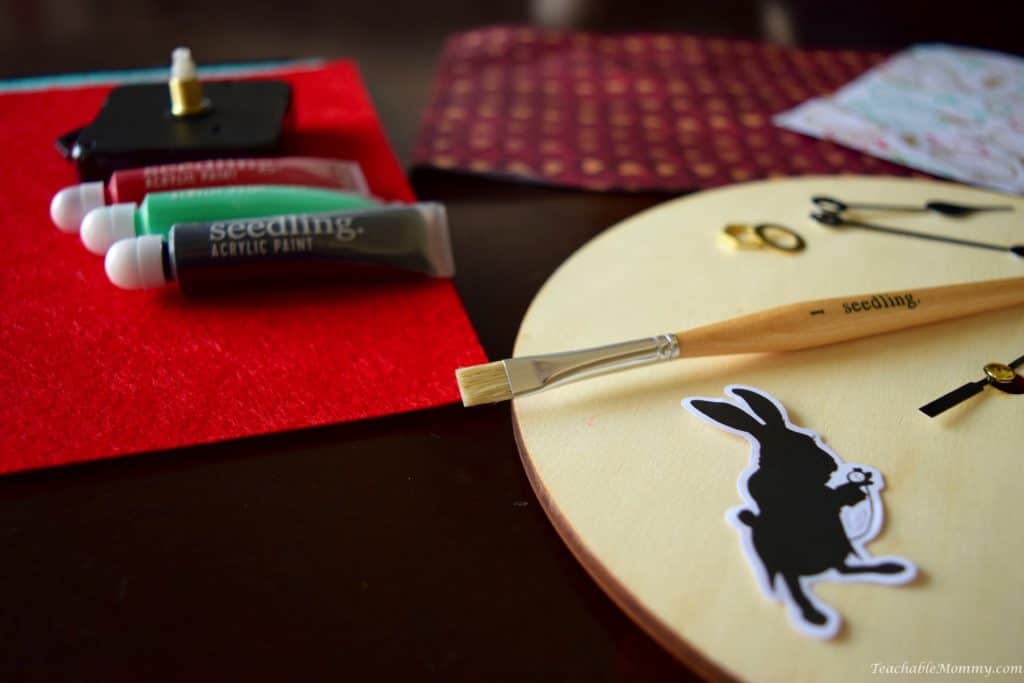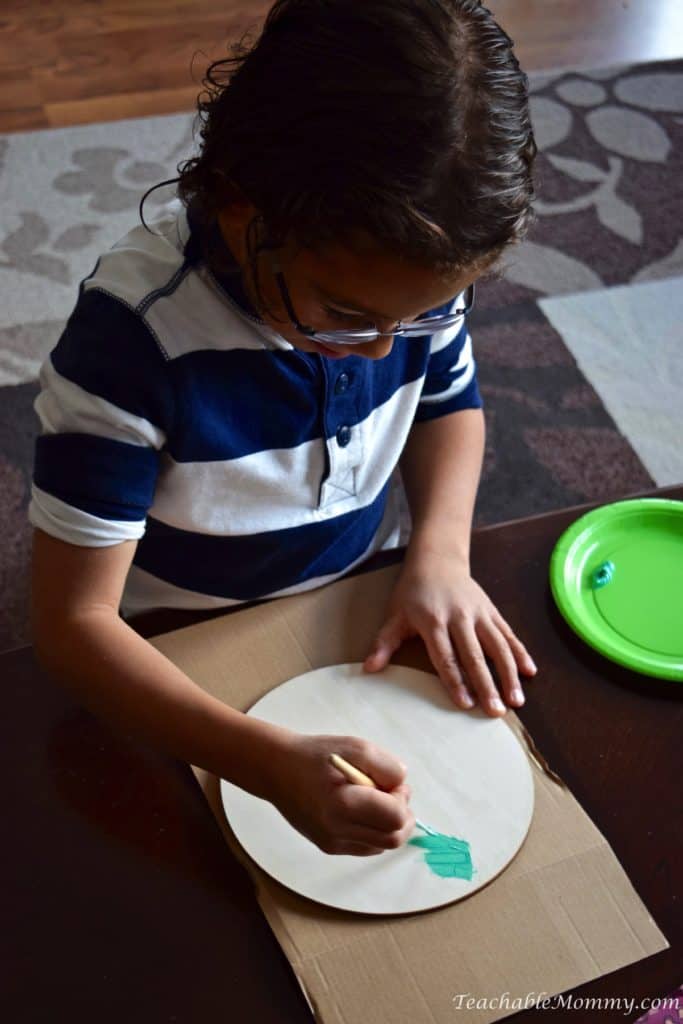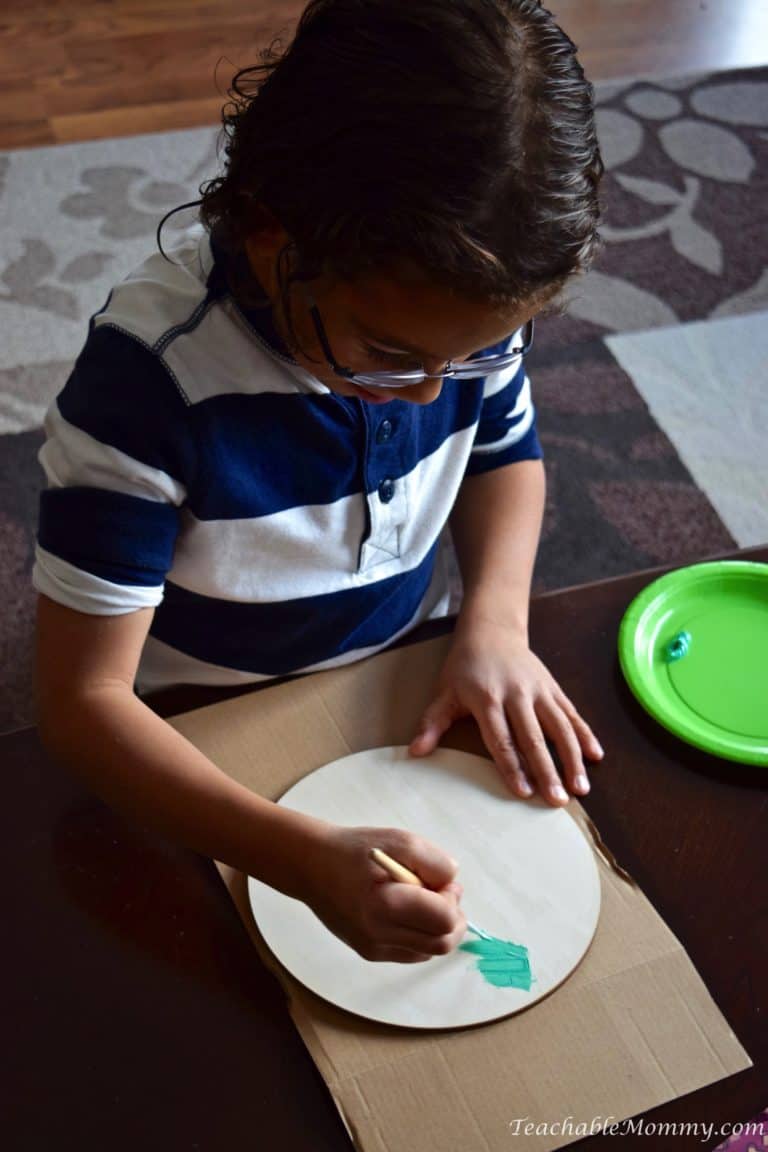 After painting, we let it sit to dry for about 2 hours before finishing it.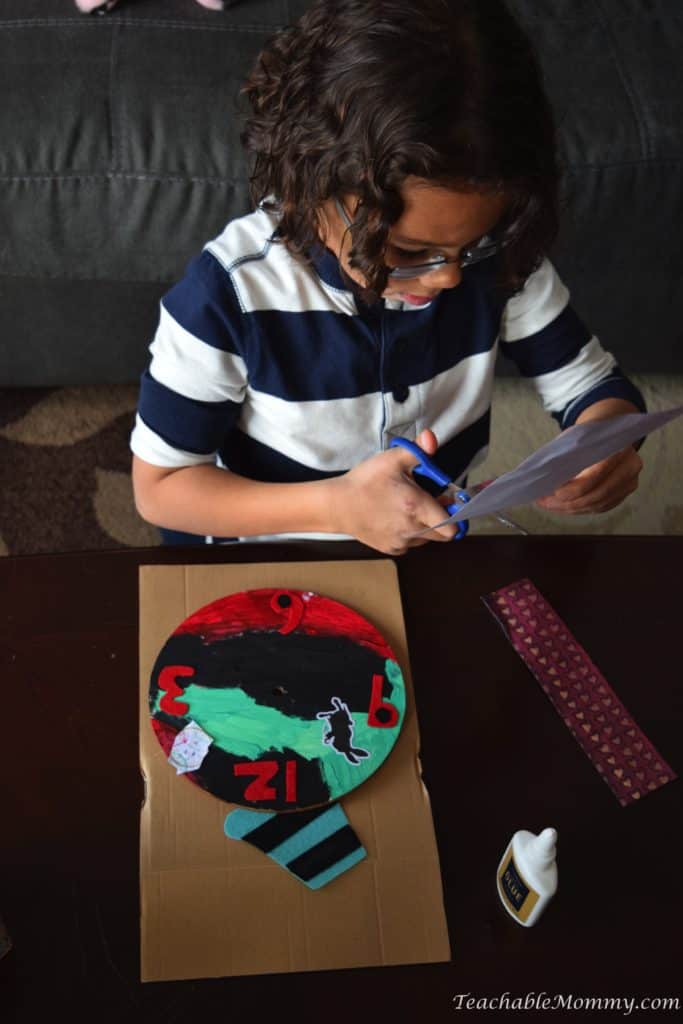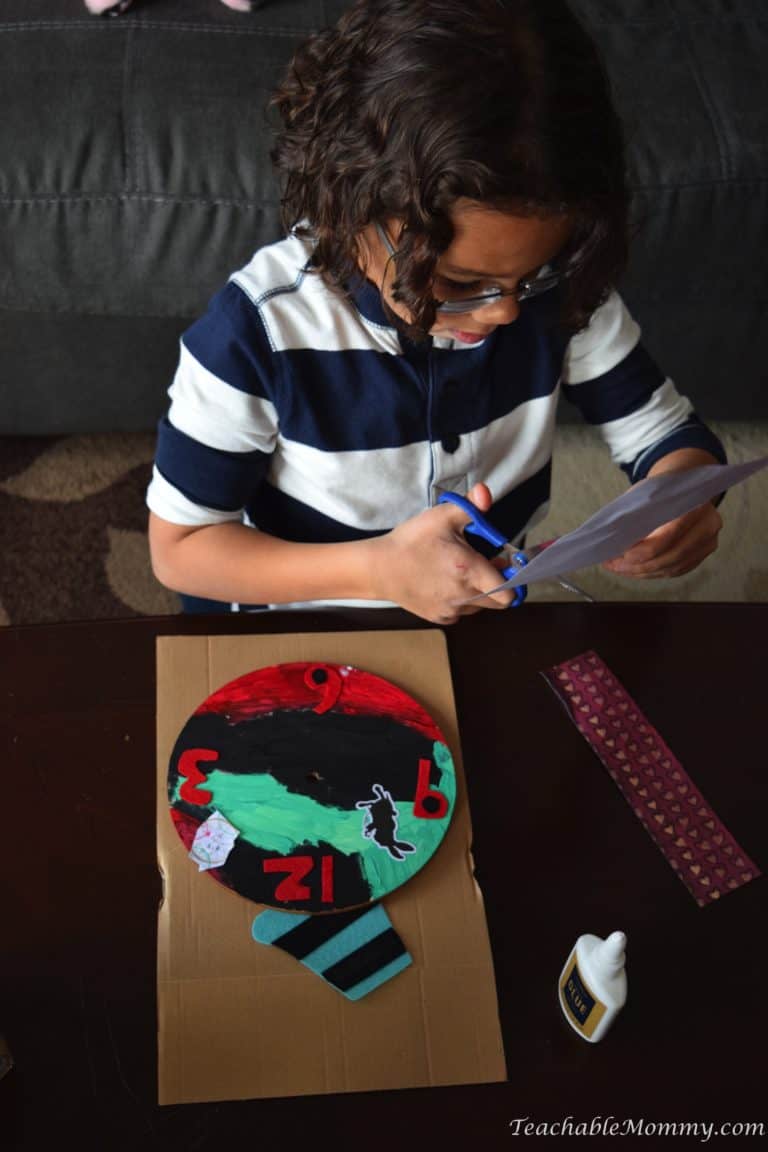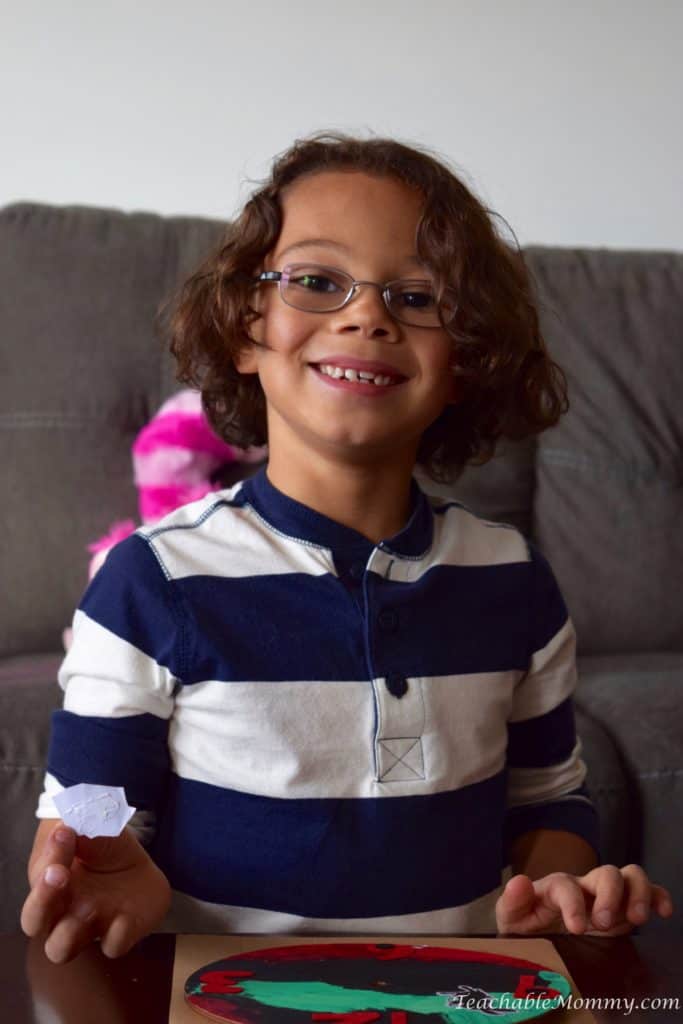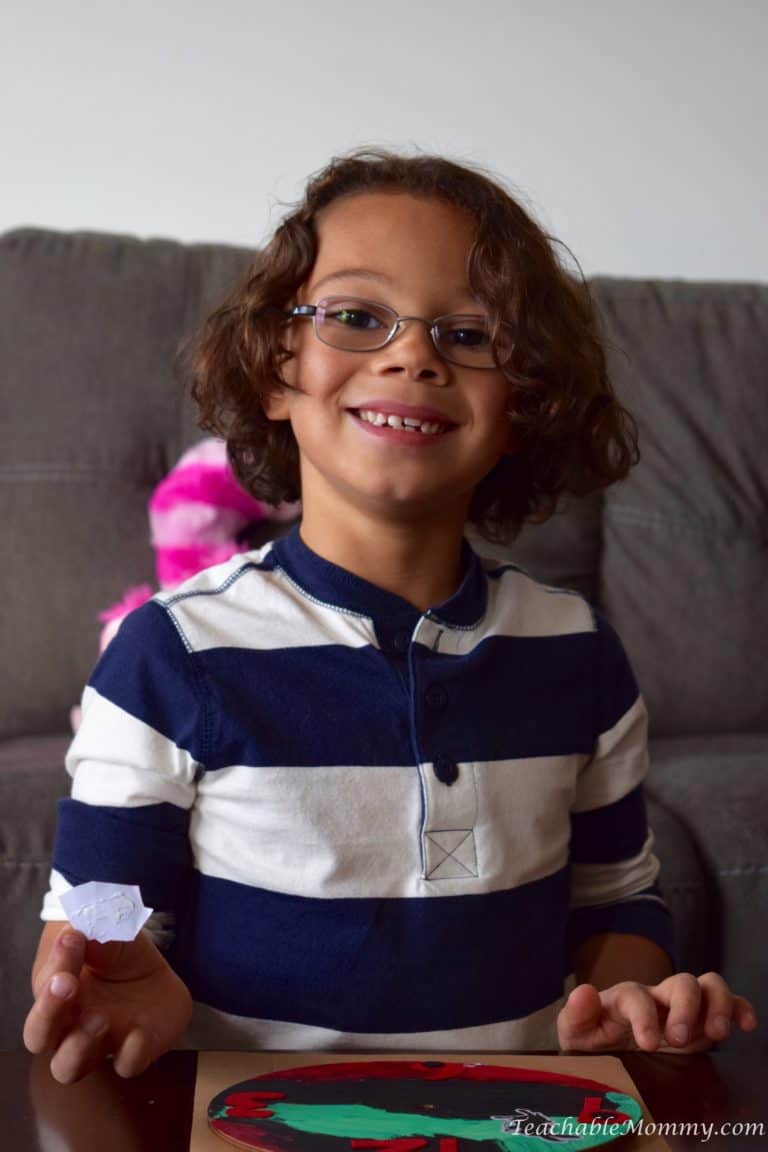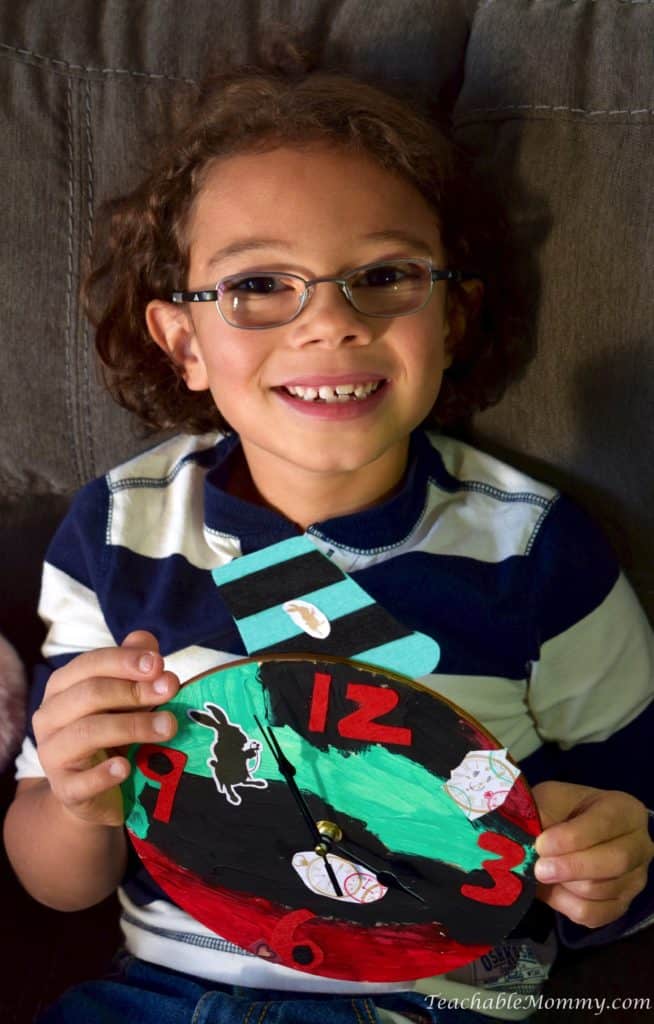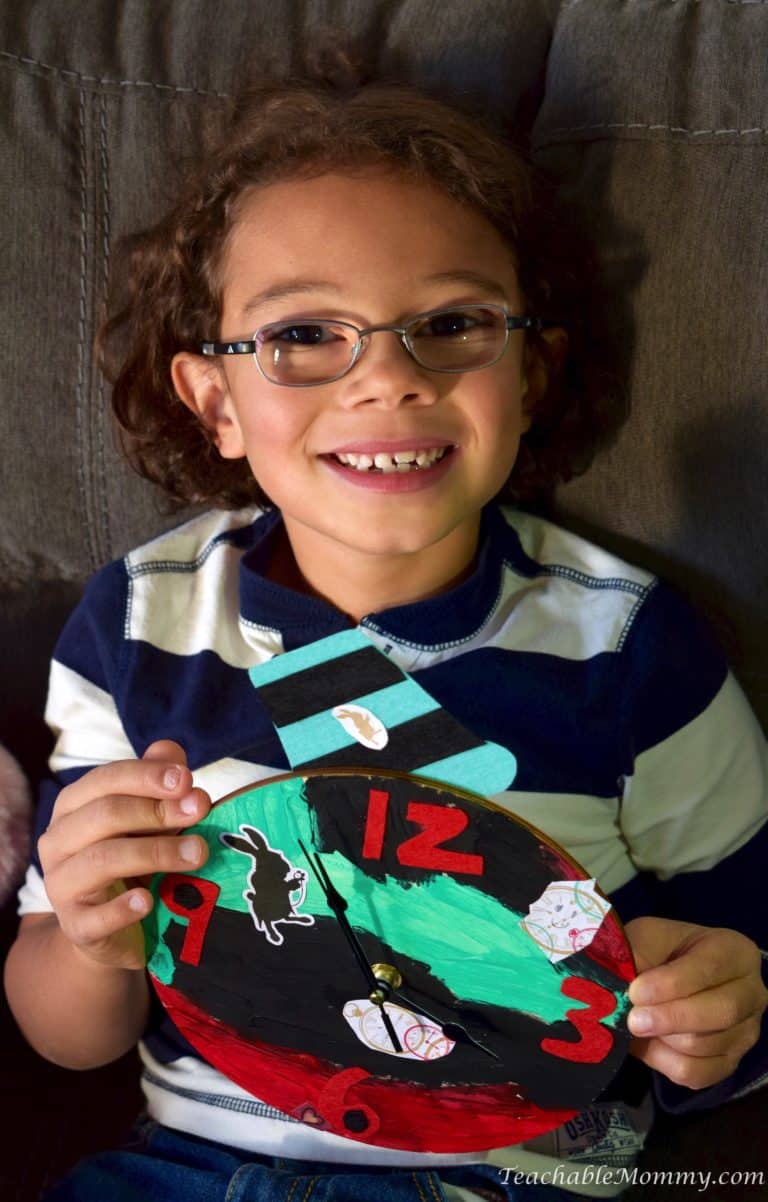 The finished product: working custom made clock! It is now proudly on display in his room!
Not only are these crafts great for gifts during the holidays, I would give them to the kids for their birthdays or even just because. When it comes to waiting eagerly for a Disney Vacation, crafting is one thing I suggest to help pass the time. What better crafts than these by Seedling?! I am also thinking they would be perfect for our next Birthday party!
Shop the entire line of Seedling products including Disney, Maze, Digital Apps, Activity sets, and more all on their website!
You might be wondering, where is the Circle of Life drum? Well, I didn't get a chance to finish mine but I promise to share on Instagram in the future!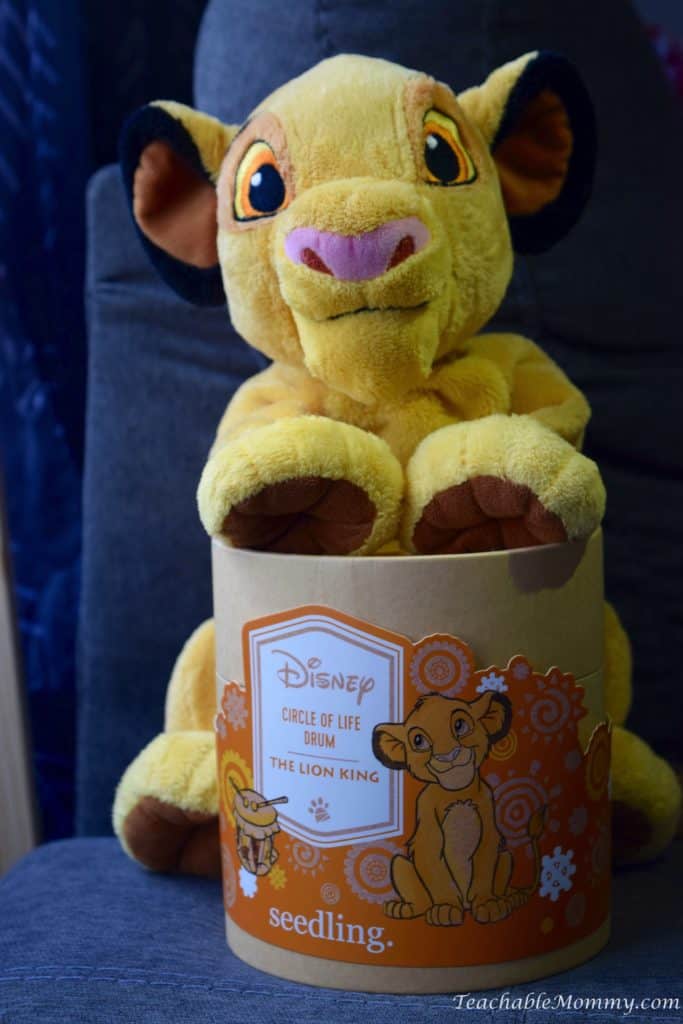 This post is sponsored by Seedling. All opinions and craftiness are our own. Disney characters not included, we just happen to have a character to represent each set!