Our first experience on a Disney Cruise ship was beyond anything I could have imagined. It was a magical trip from start to finish. Re-entry into the real world, was hard! Where are the character dance parties? The pirates? The amazing live shows? The kids' clubs? We might be home but we brought some of the magic with us. I want to welcome all my Pirate mates for the Disney Dream Pirate Night!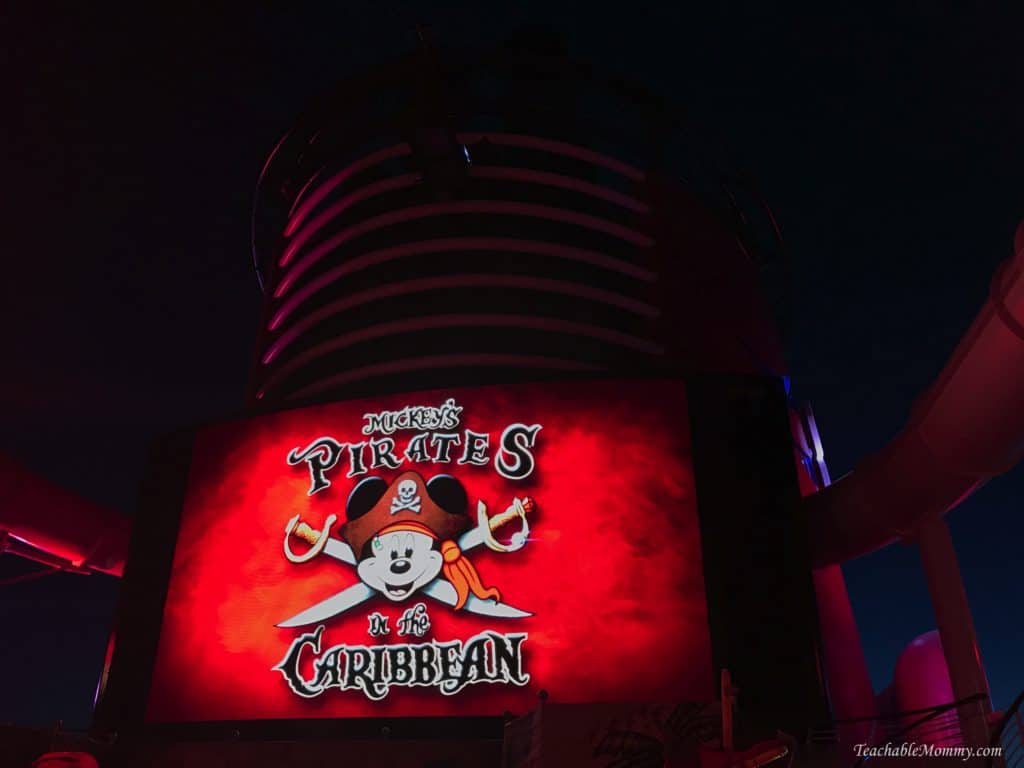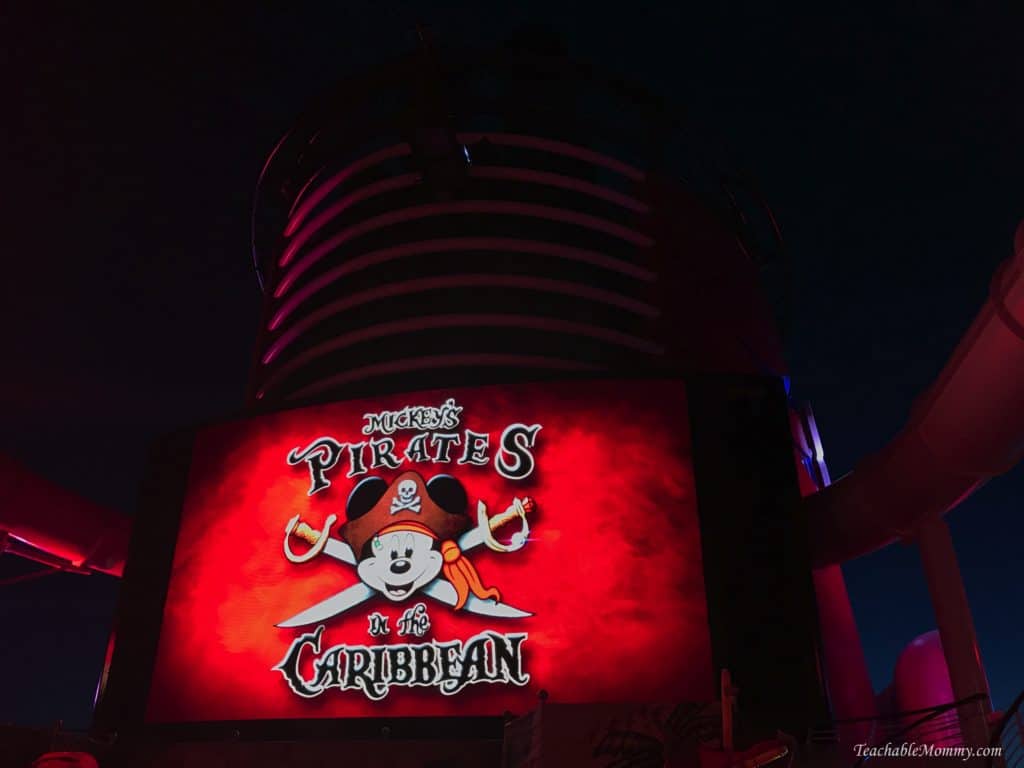 During the day, we spotted characters wearing their piratey best. I thought Minnie was so adorable! And beware of Captain Hook and Mr. Smee looking for treasure!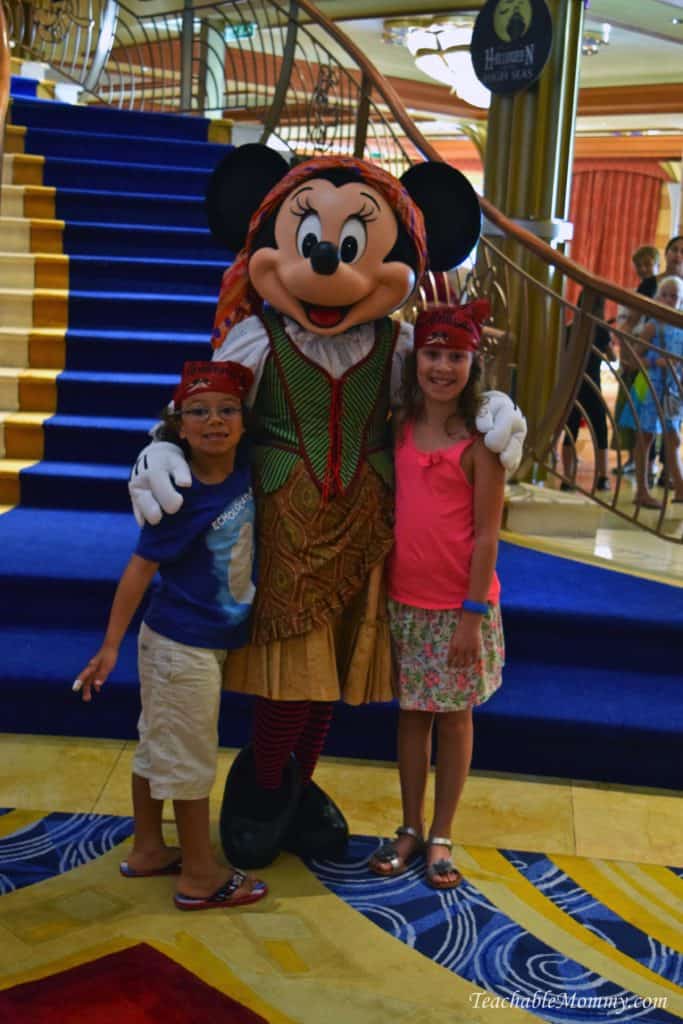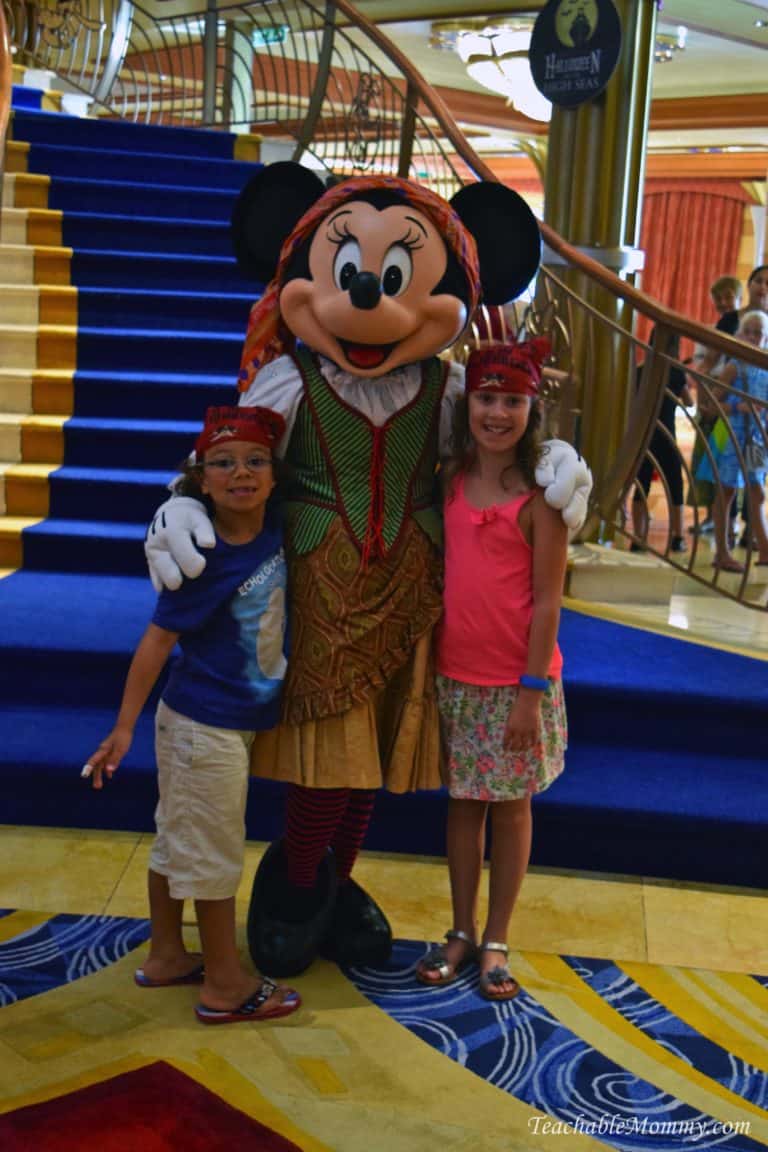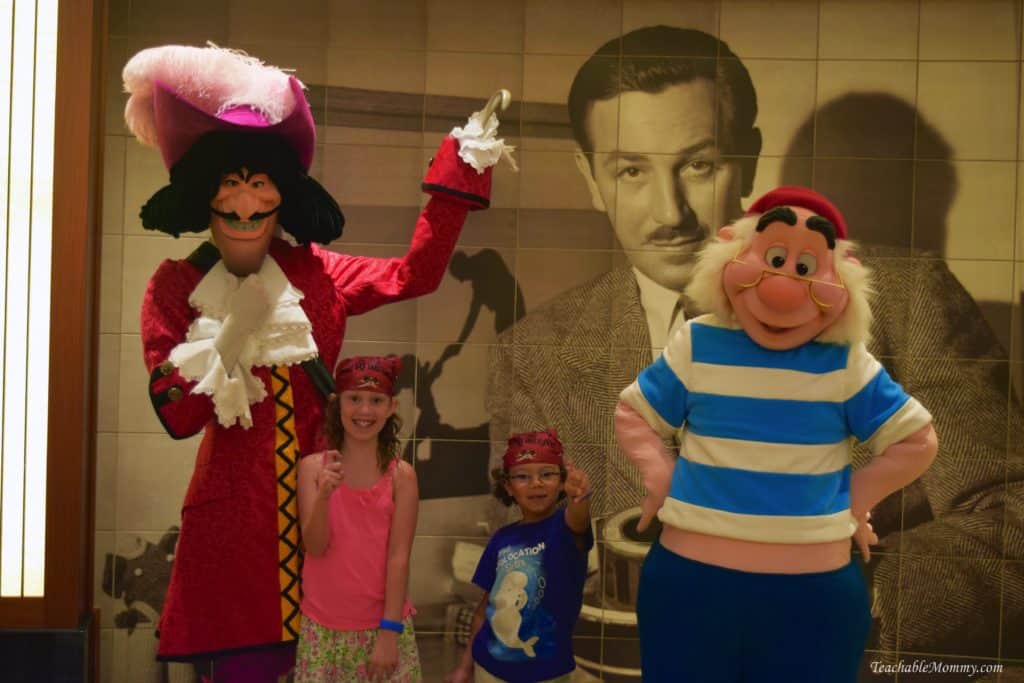 Before dinner, in our stateroom, we found Pirate bandanas for the whole family and gold doubloons. That treasure was actually some tasty chocolate. Mmm.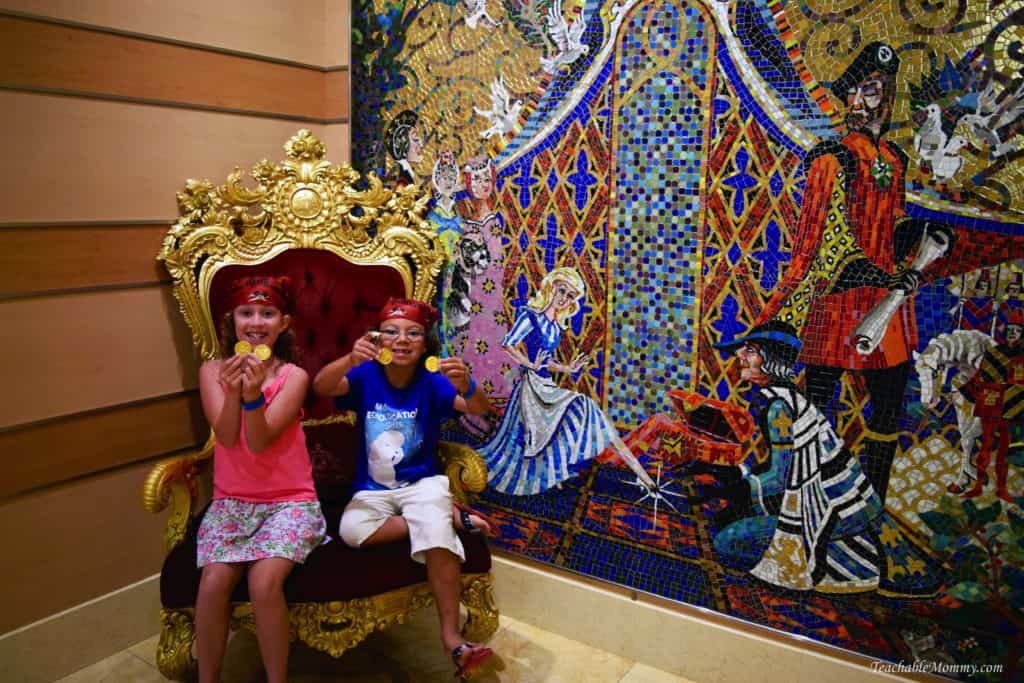 Each main dining room features festive dinners with options like Jolly Rogers Barbecue Rib Salad or Pirates Gold-en Pot Stickers. Plus the adult menu looks like an old map and the kids' menus turned into Pirate hats.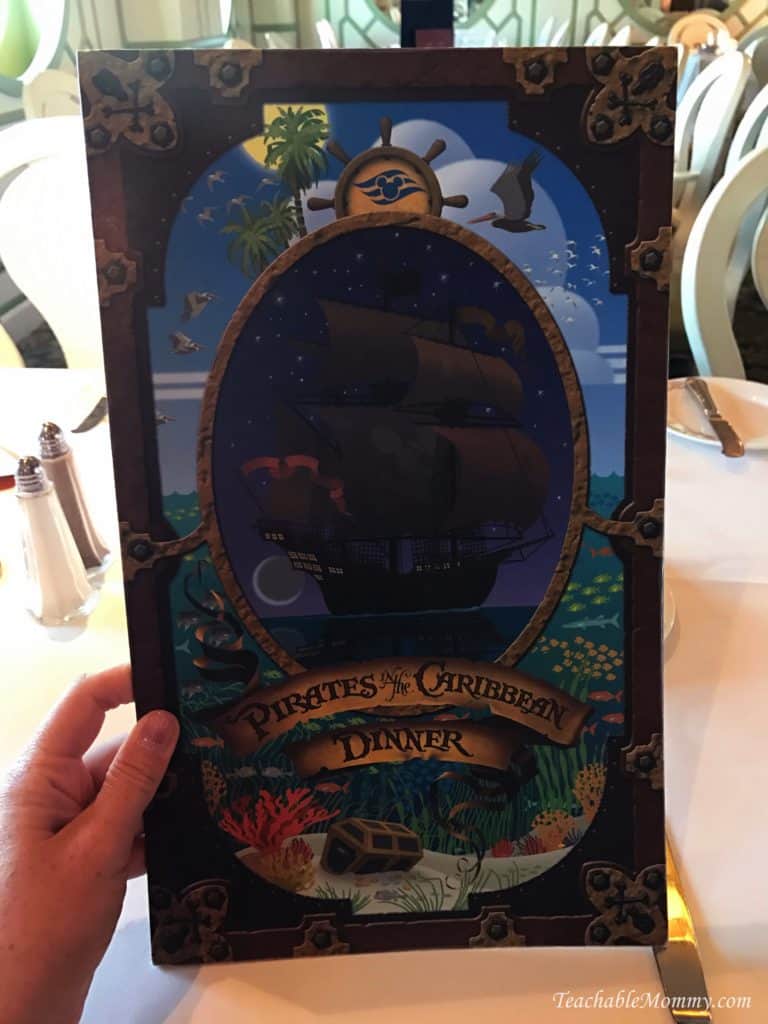 After dinner and the nightly show, head to the pool deck for a dance party with some of your favorites and watch out for some special surprises!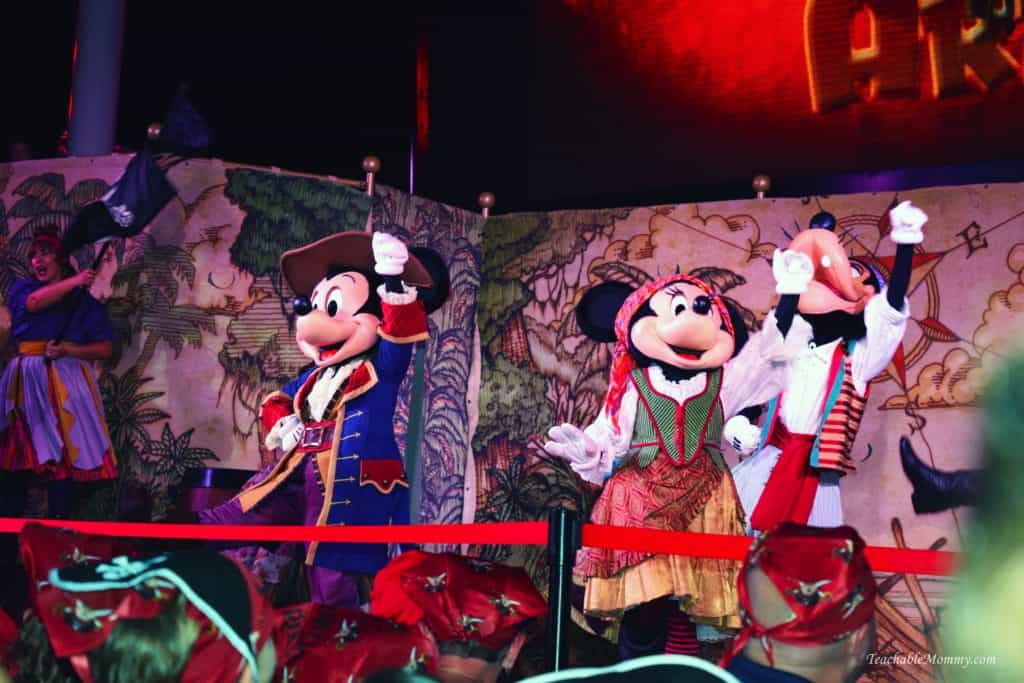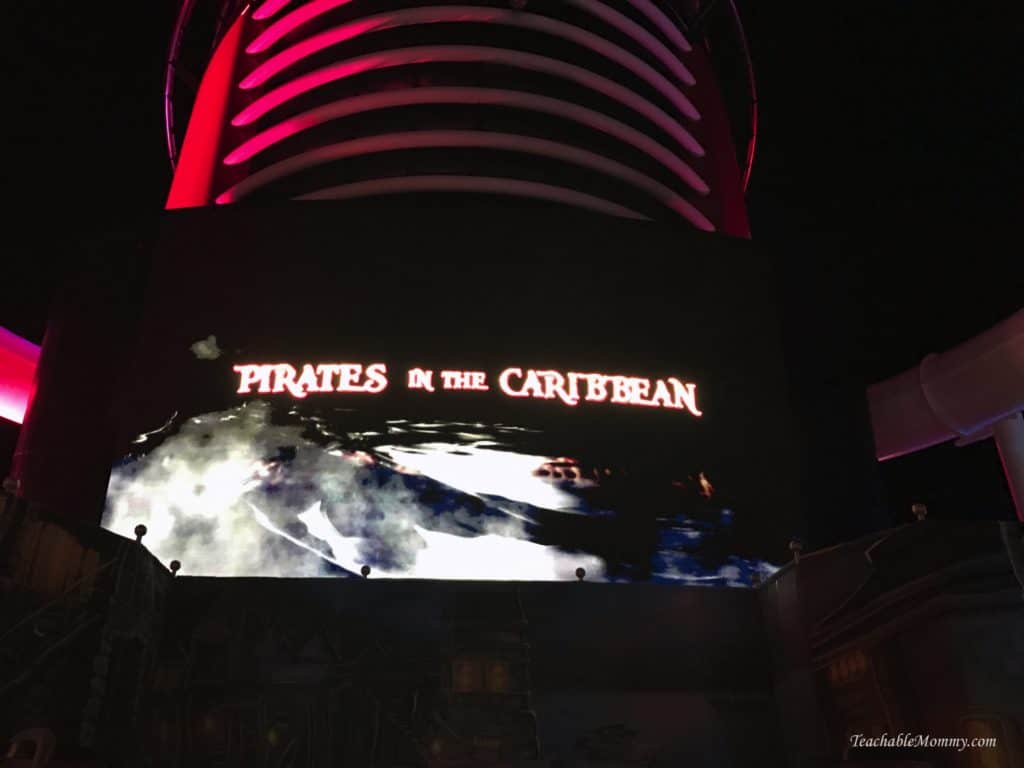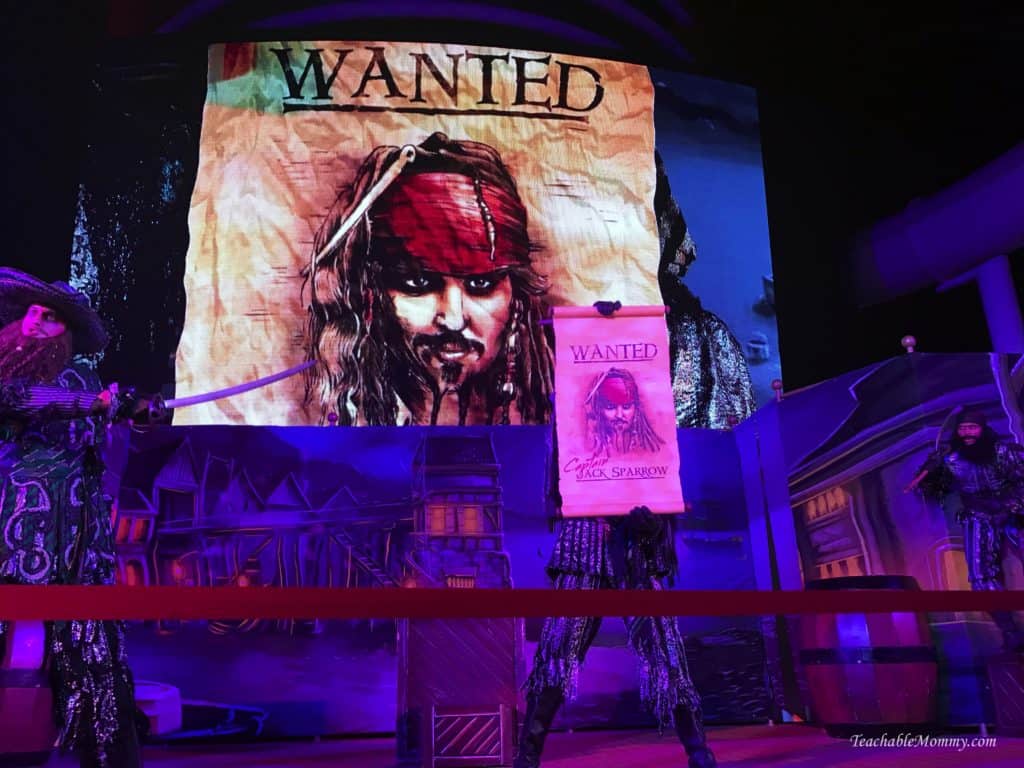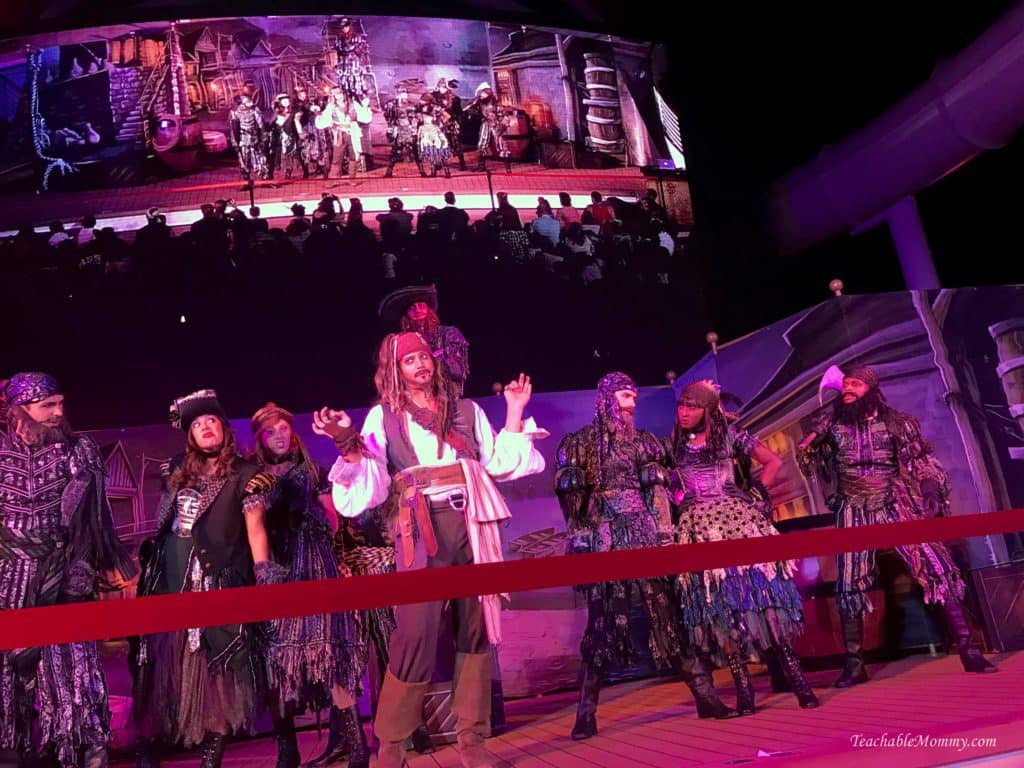 It wouldn't be a Disney celebration without fireworks!! And watching Fireworks go off to the music of Pirates of the Caribbean = epic. You can watch the show in the video below.
After the fireworks, the Pool Deck turns into Club Pirate, the hottest dance club in all the seven seas!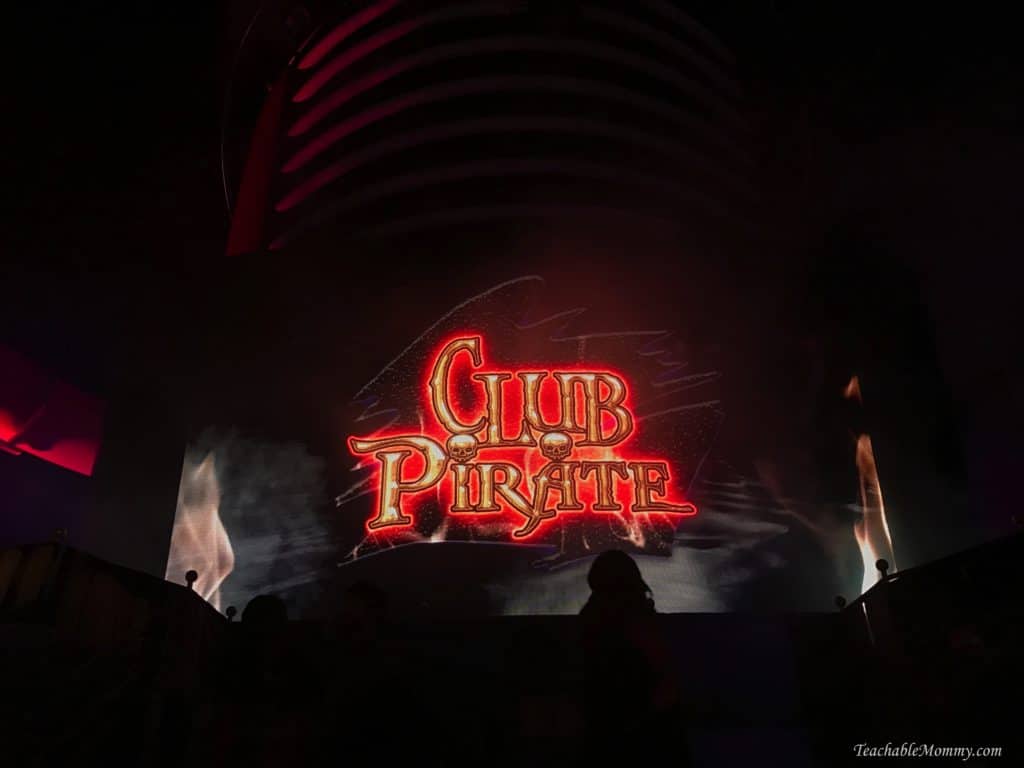 There are special drinks for the kids and adults. Luckily the rum was not gone!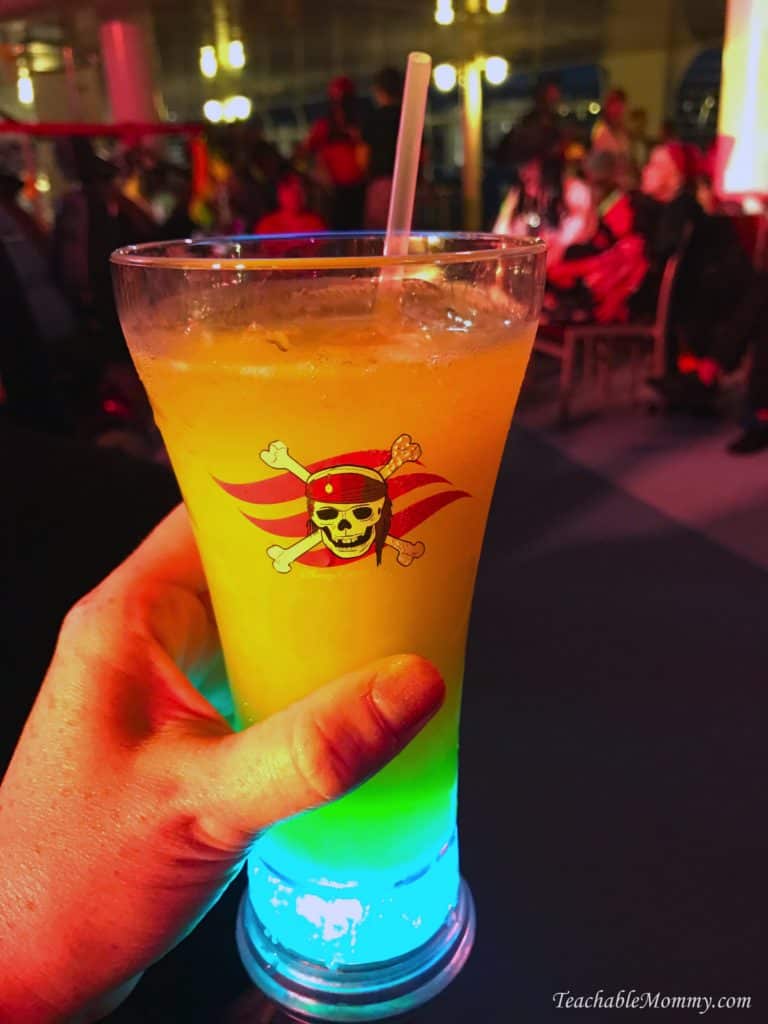 It was a party worthy of Captain Jack. We all danced until our peg legs felt like they would fall off! You can find out more about Pirate Night here.
What would your pirate name be?