At Disney Social Media Moms Celebration we were treated to all new Rivers of Light show and wow! I was blown away! Trust me, you do not want to miss it! It makes it much anticipated debut February 17th and will be performed on select nights at Disney's Animal Kingdom. Always check the My Disney Experience App and or park guide for the latest info on showtime.
Tips for Rivers of Light Show at Animal Kingdom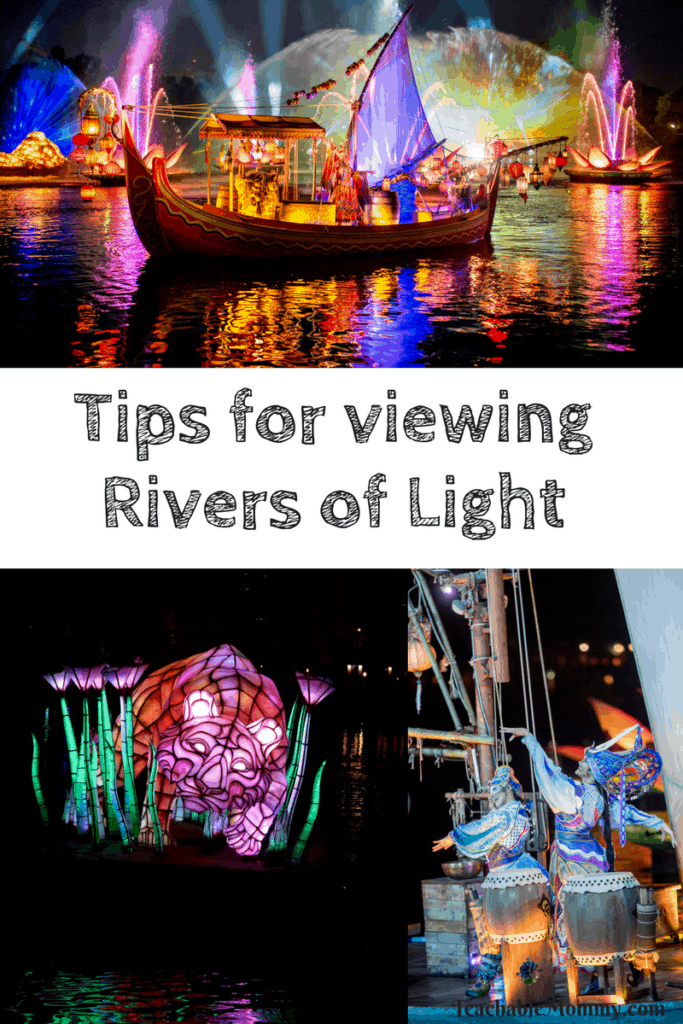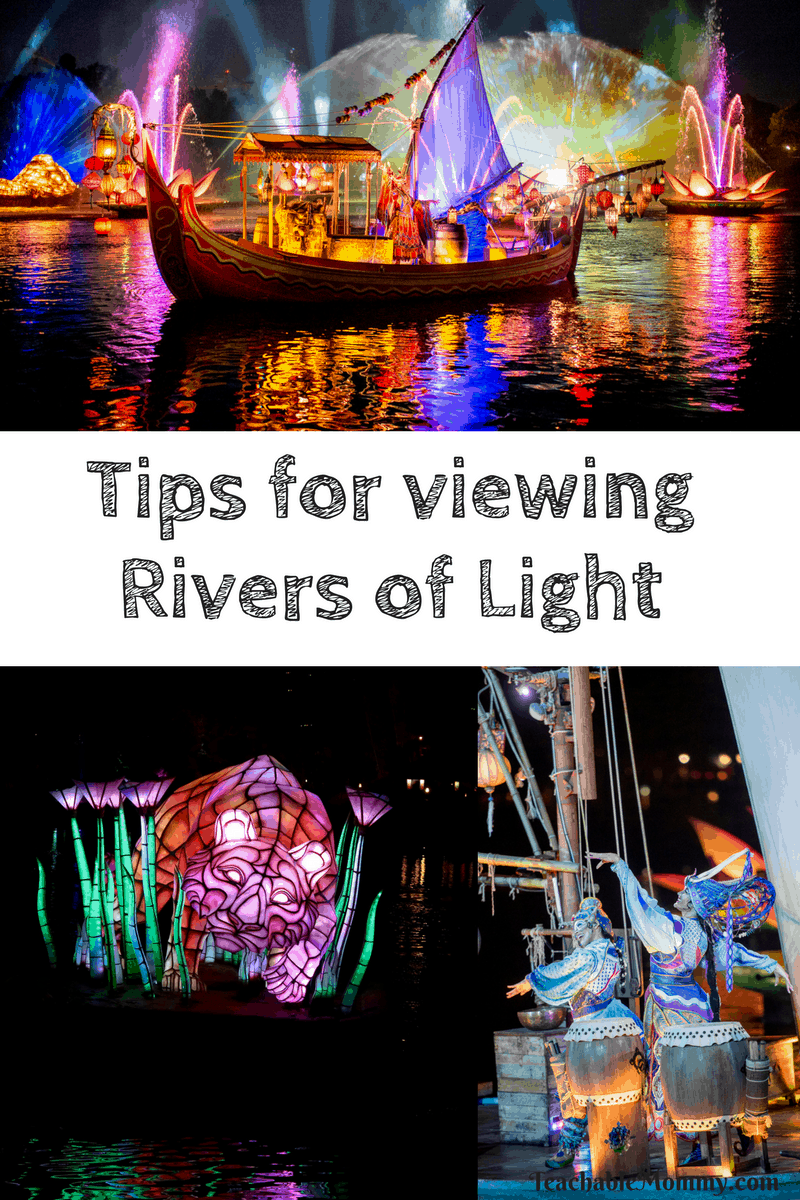 Rivers of Light Where to Sit
The Discovery River Amphitheater on the water is shaped like a large "U." Once you enter the theater, I recommend heading to the middle section. This will give you the best possible view of the floats. The front right of the middle section is my pick for the best of the best. As you can see I grabbed great photos and video from this spot. Grab those FastPass+ reservations or dining packages now to ensure you get the best seats in the house!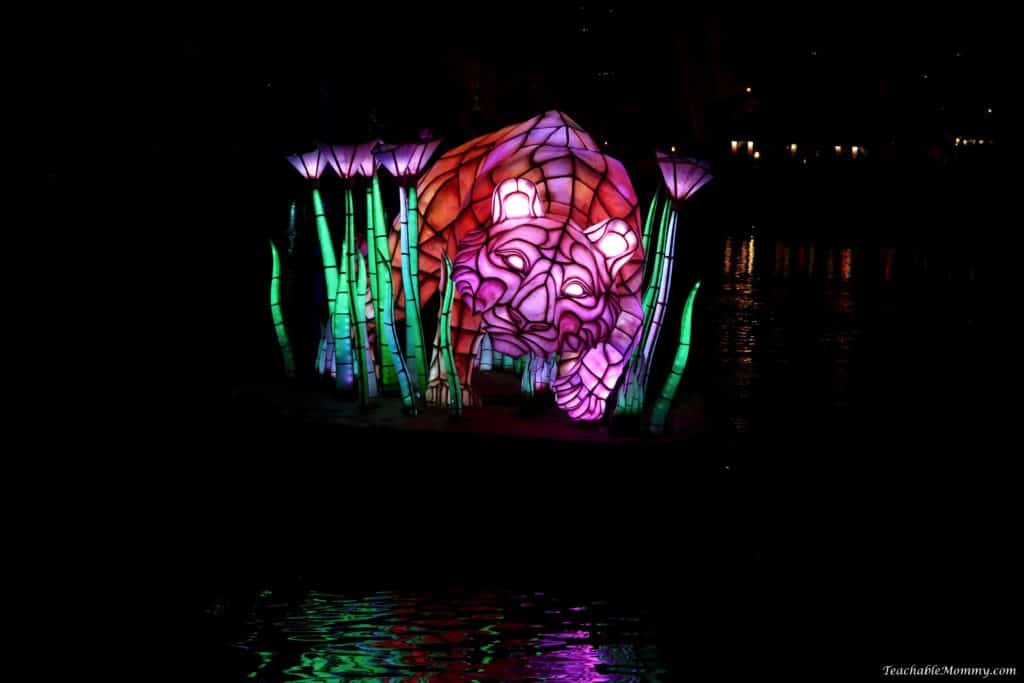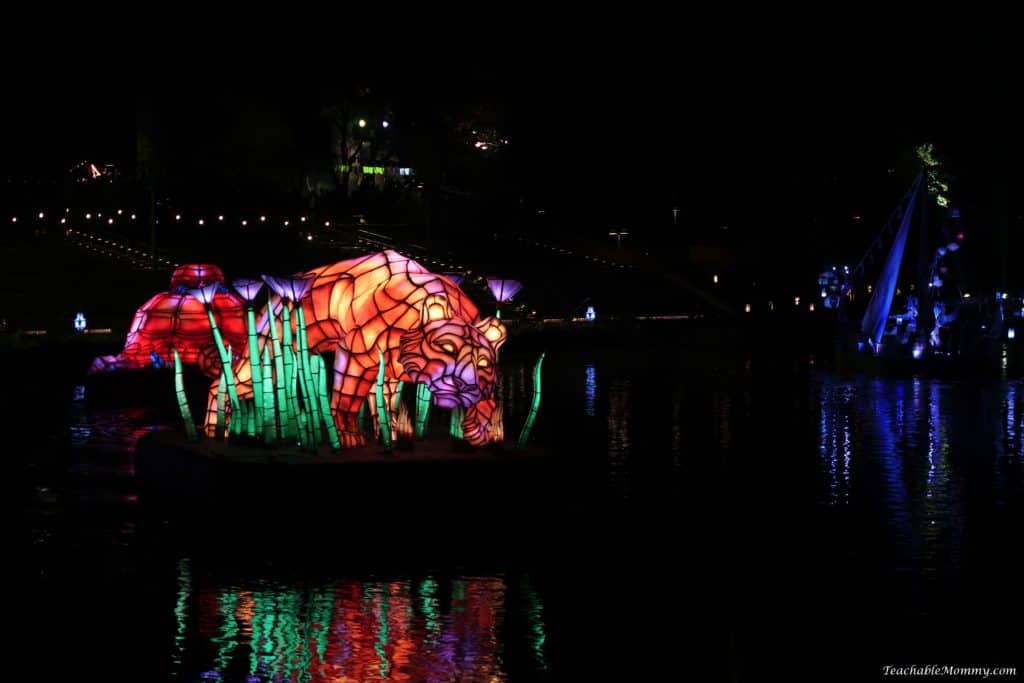 Rivers of Light What to Expect
This show combines fire, lights, water projections (like Fantasmic), floats, colors, and more. The fire is not like in the Star Wars Galactic Spectacular that you feel all the way back by the Trolley Car Cafe. The Dark Side is a hot one!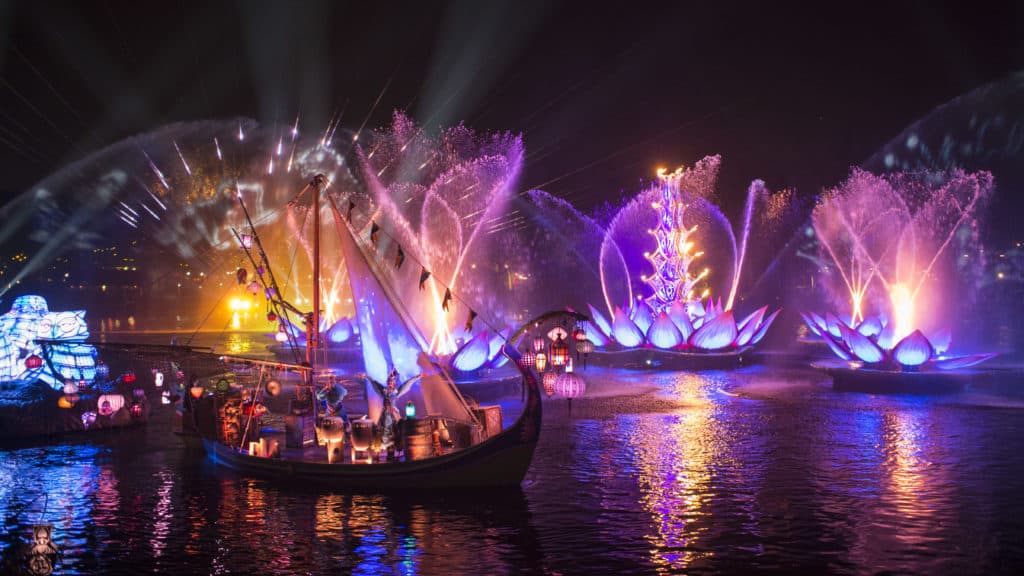 Keep an eye on the horizon and ears tuned into the sounds around you. Animals can be heard in the nearby forest and magical fireflies descend from the Tree of Life toward the lagoon and before you know it, four beautifully illuminated Lotus flowers float across the water.
Watch a preview here.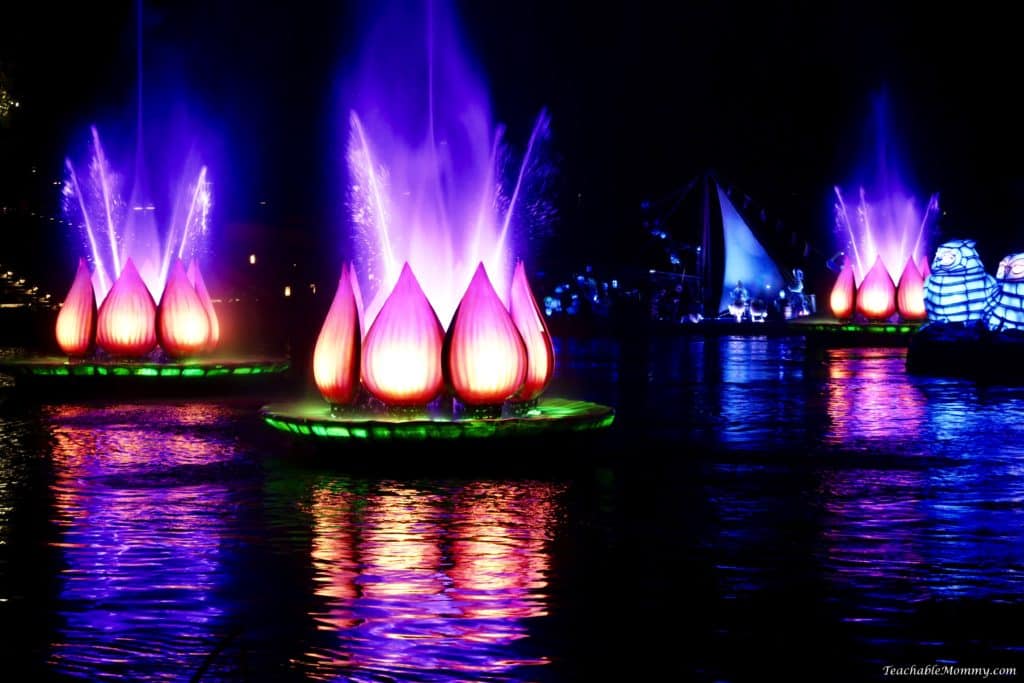 Interesting Fact
I loved learning that the projections aren't just any images. They are in collaboration with Disneynature and feature many never-before-seen moments.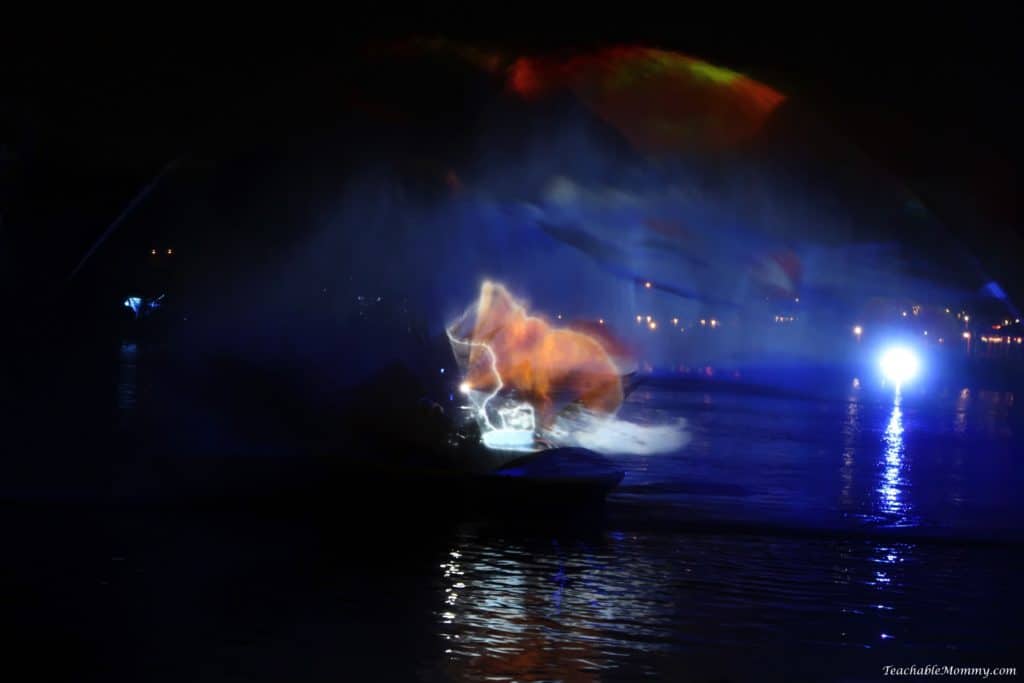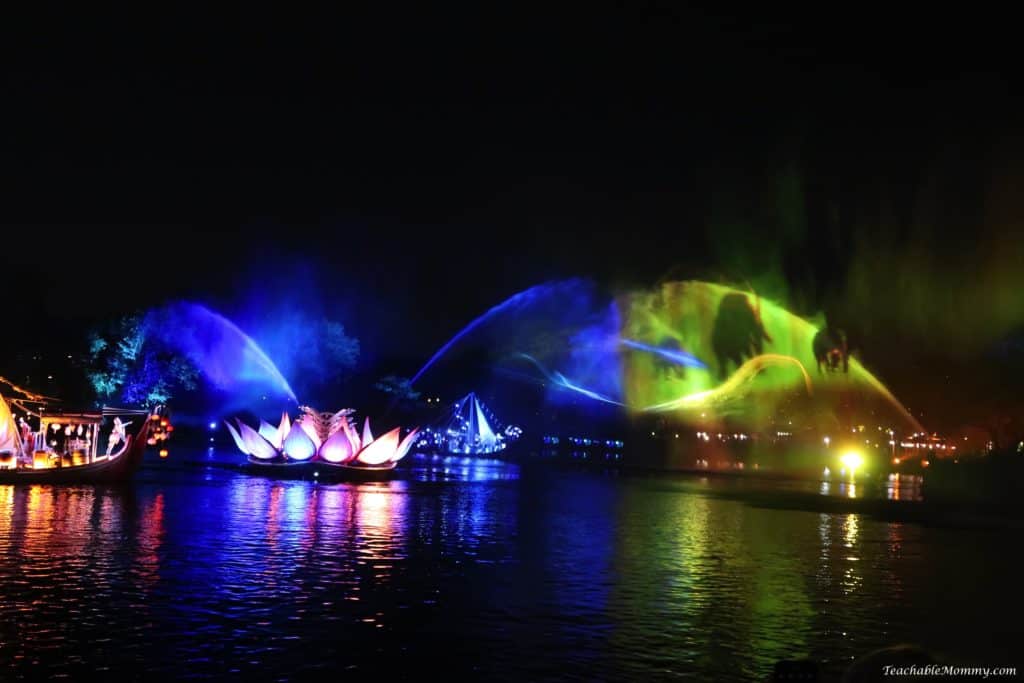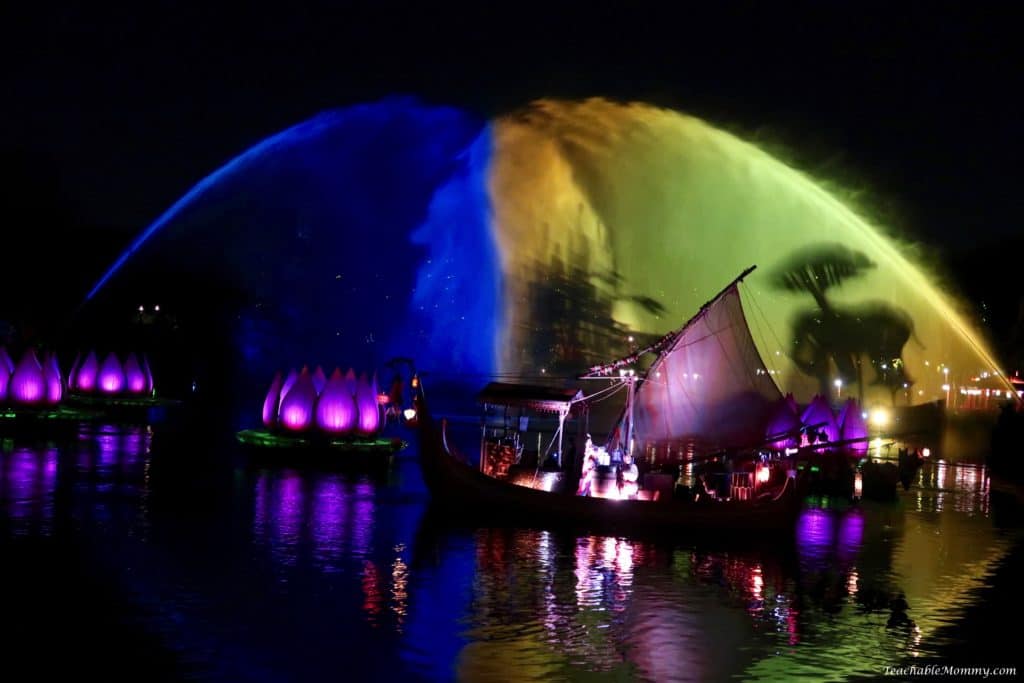 Animal Kingdom at Night
Rivers of Light joins the already amazing nighttime fun now happening at Animal Kingdom. We recently experienced Kilimanjaro Safaris, Expedition Everest, and Kali River Rapids at night. If you love Everest during the day you will be blown away at night. Parties happening all over the park and have a kiss goodnight in front of the Tree of Life as it comes to life!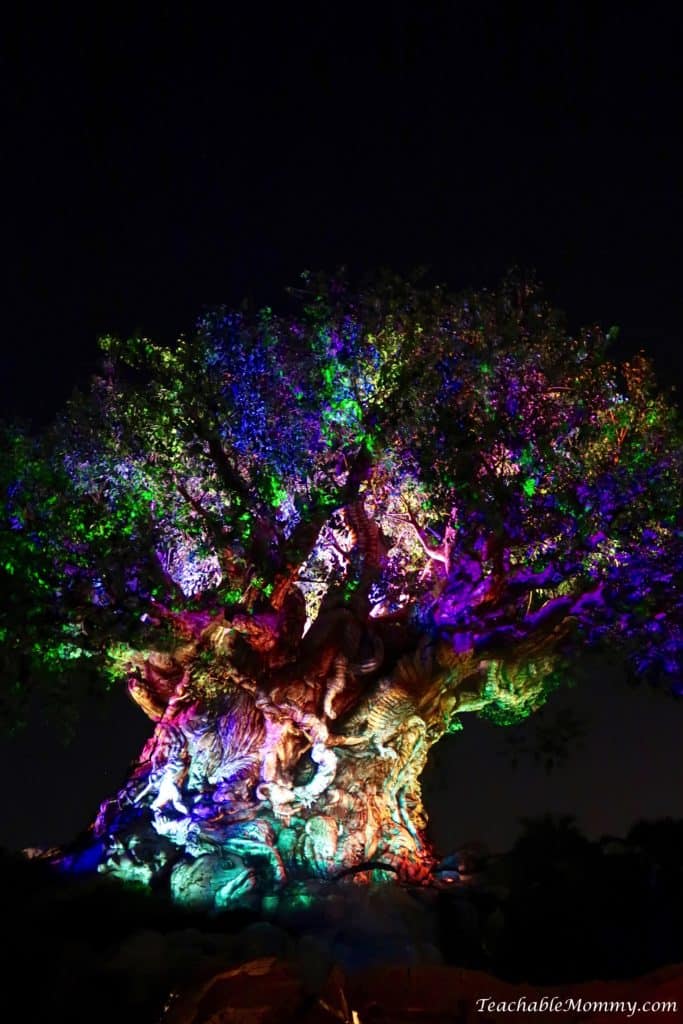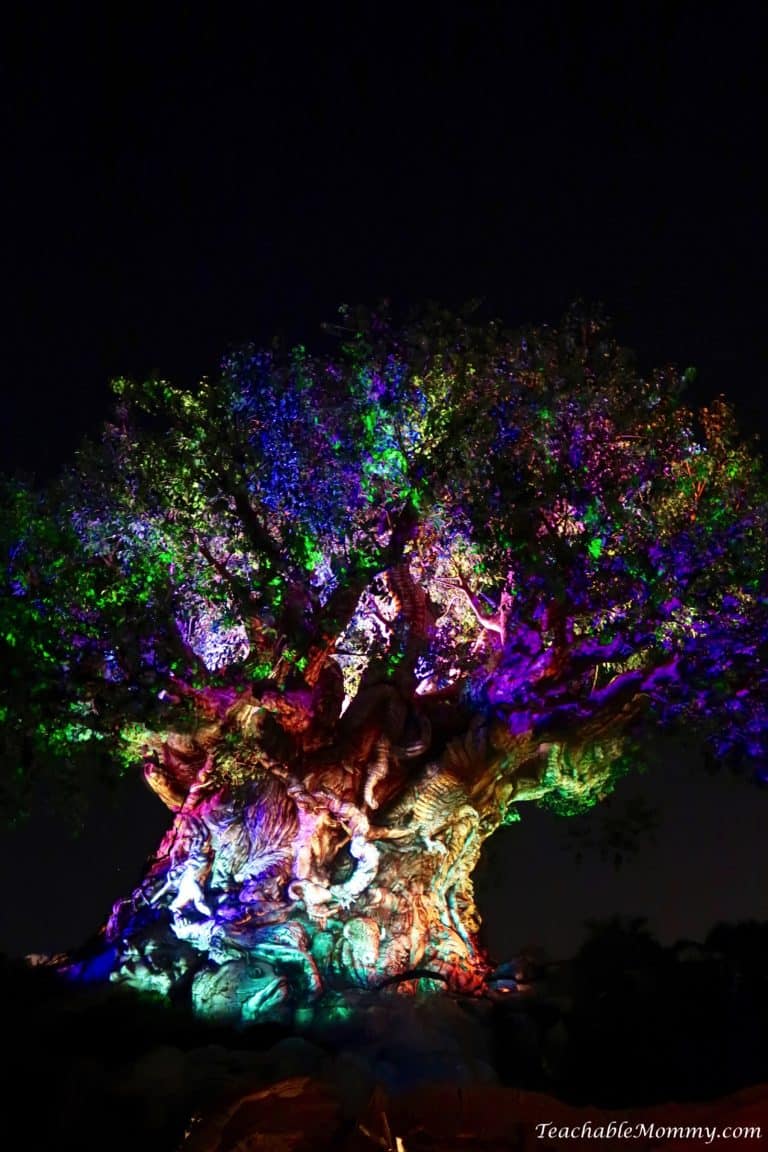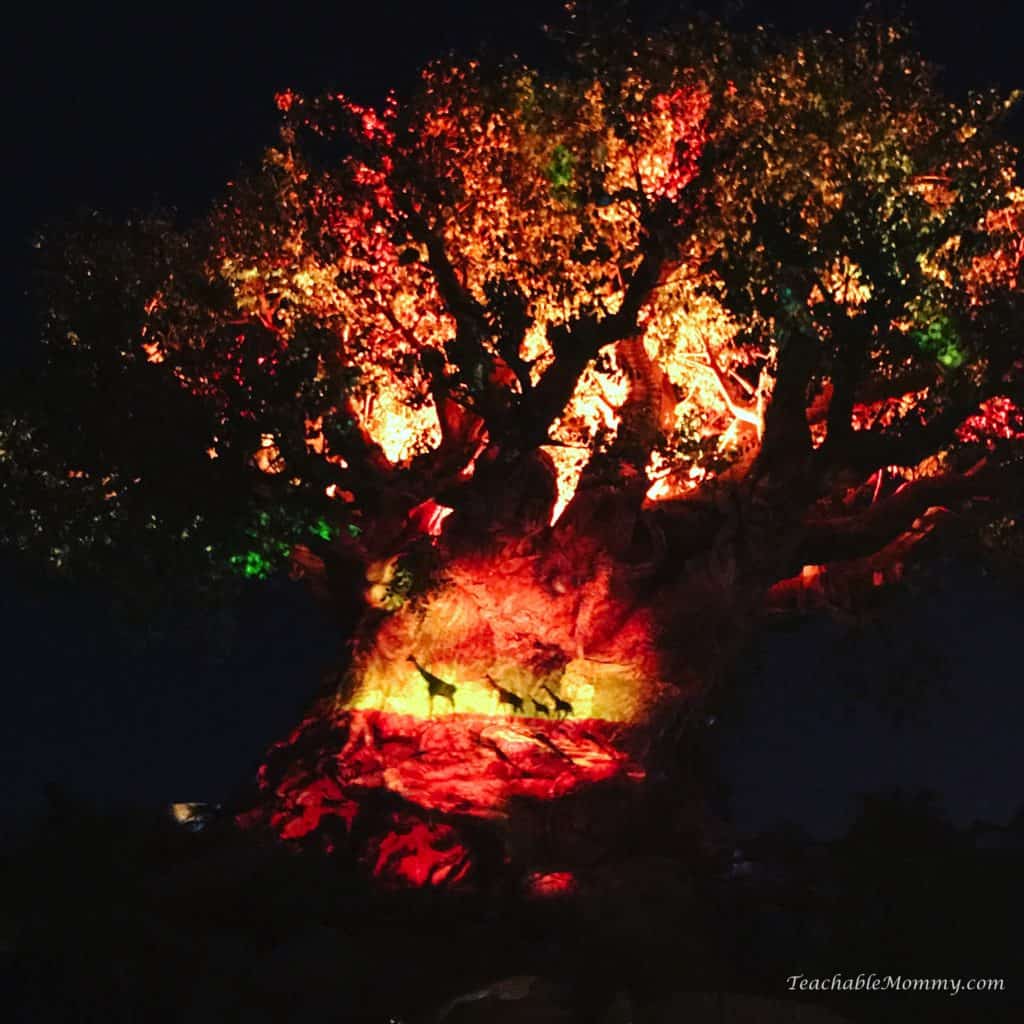 Are you excited for the new Rivers of Light show?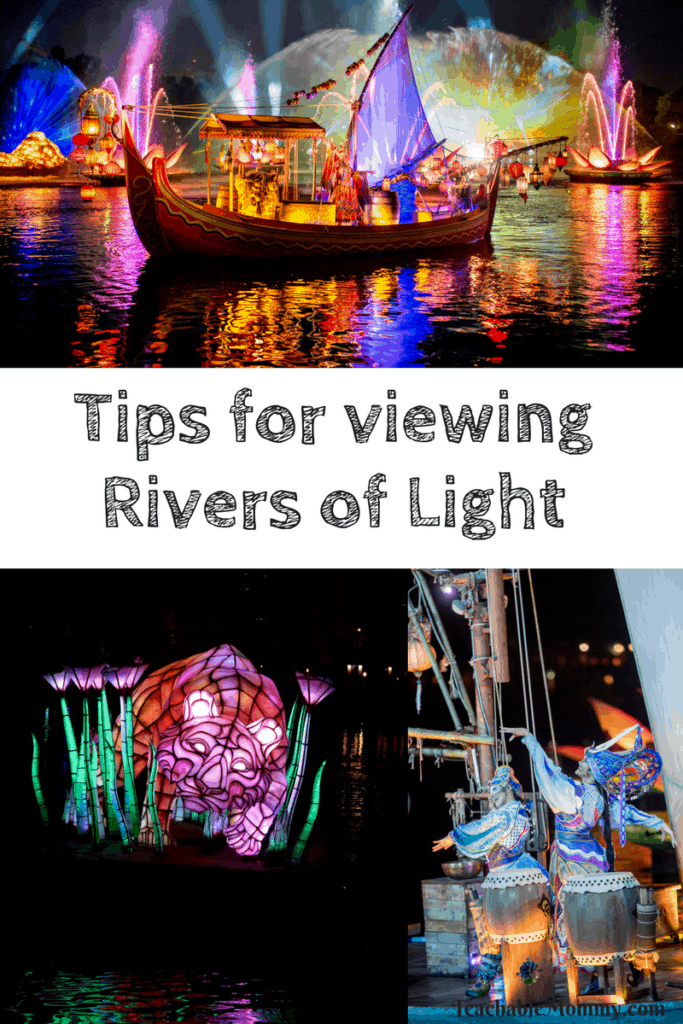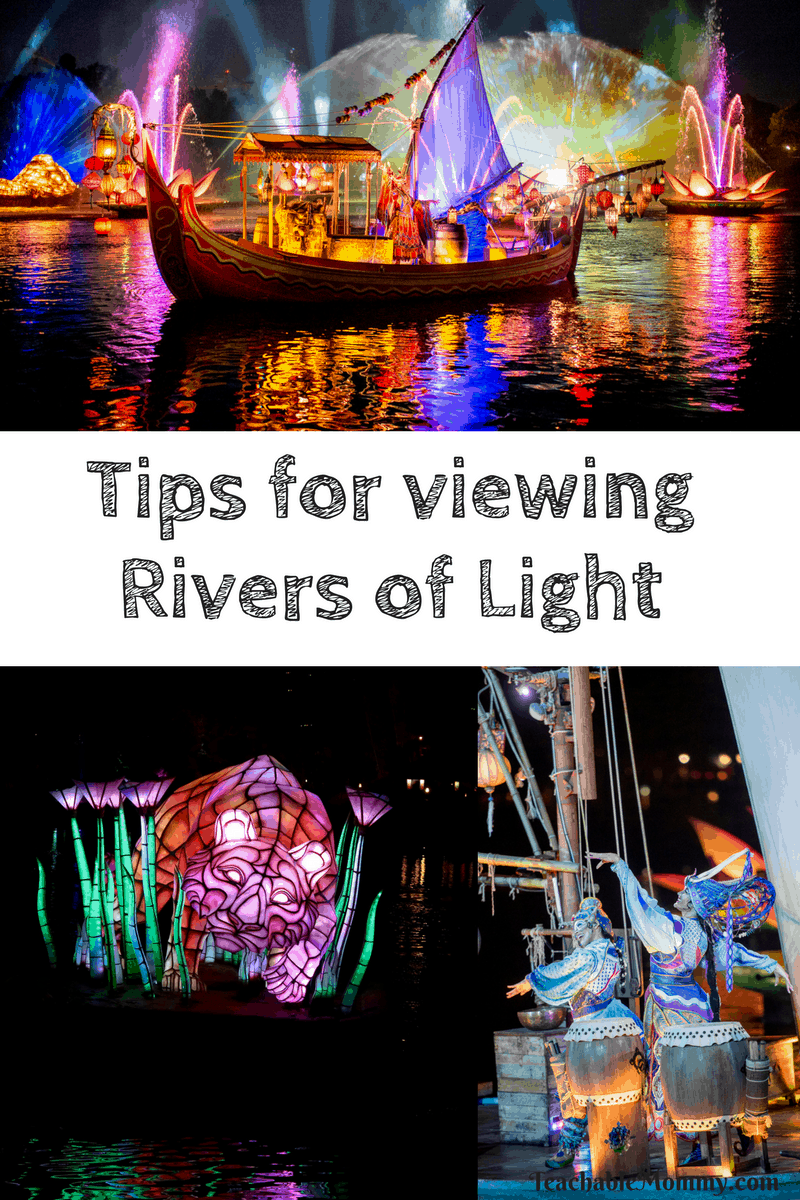 I was invited to the 2017 Disney Social Media Moms Celebration. I paid a conference fee to attend and received discounted & complimentary items from Walt Disney World, Disney Cruise Line, and their sponsors. We were not asked to write about our experiences at the conference. All opinions are my own.