Are you planning a family vacation? Honeymoon? Girls only trip? Or maybe you just need to get away? I'm right there with you. These cold, gloomy days are not fun! Look no further than the Disney Cruise Line. I never understood why people love cruising, that is until I took one. You guys… seriously, you need this in your life. We just finished 4 days on the Disney Wonder and can't wait to go back! Here are 5 reasons to book a Disney Cruise and it's not just about the free ice cream! Although, free ice cream is a definite perk!
5 Reasons to Book a Disney Cruise!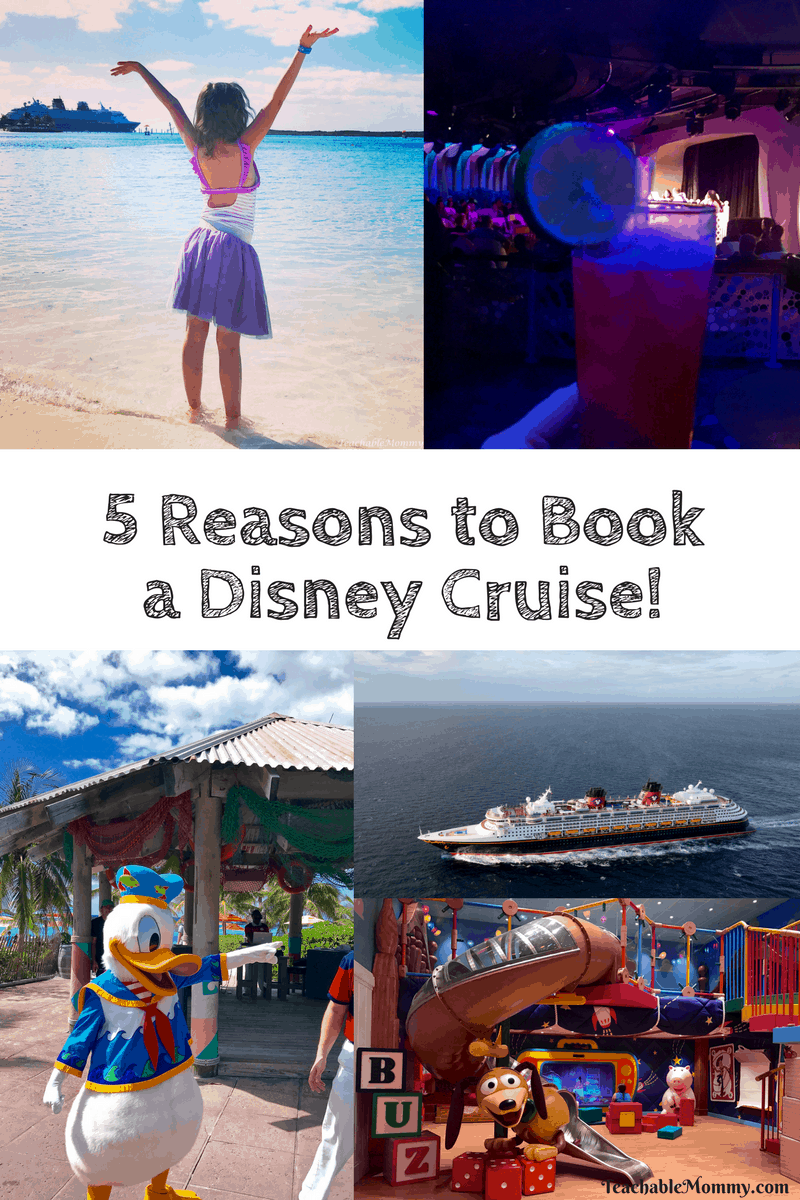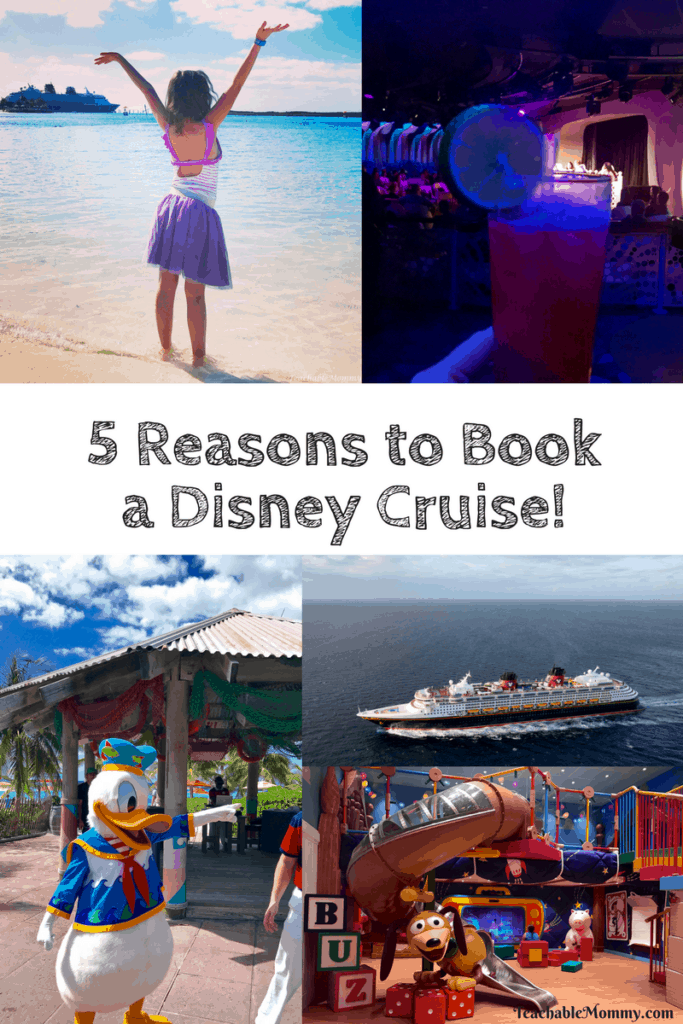 1. The Magic of Disney
Whether it is meeting the characters, trading pins with Officers, or being immersed in the broadway style shows the magic is everywhere!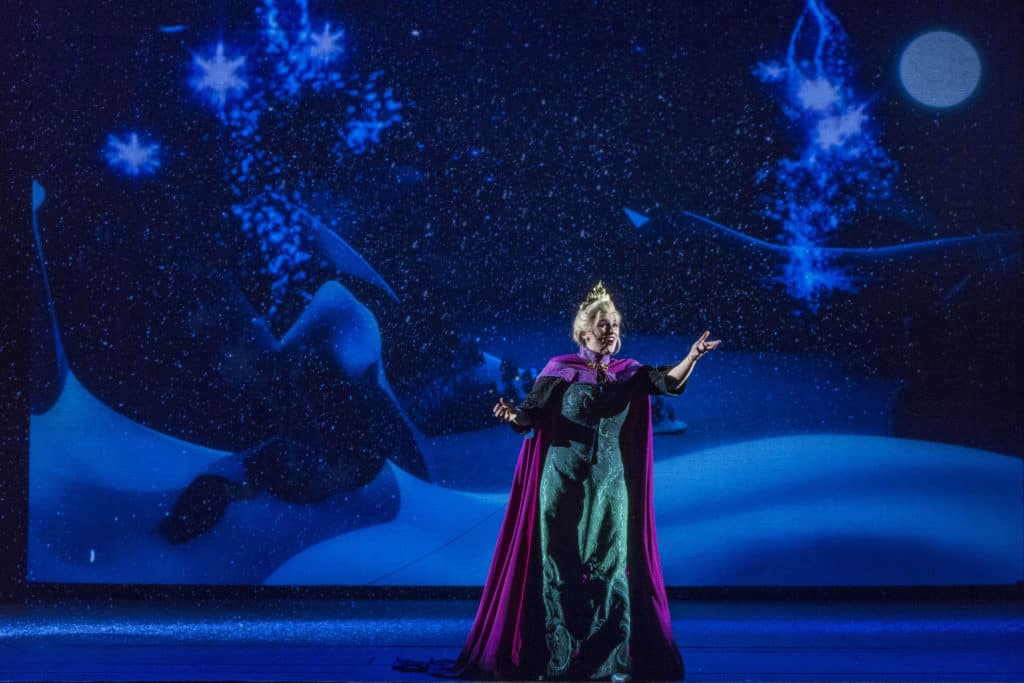 It may not have snowed here this year, but we did get to experience snow in the Atlantic Ocean thanks to Elsa and the all new Frozen show on the Disney Wonder!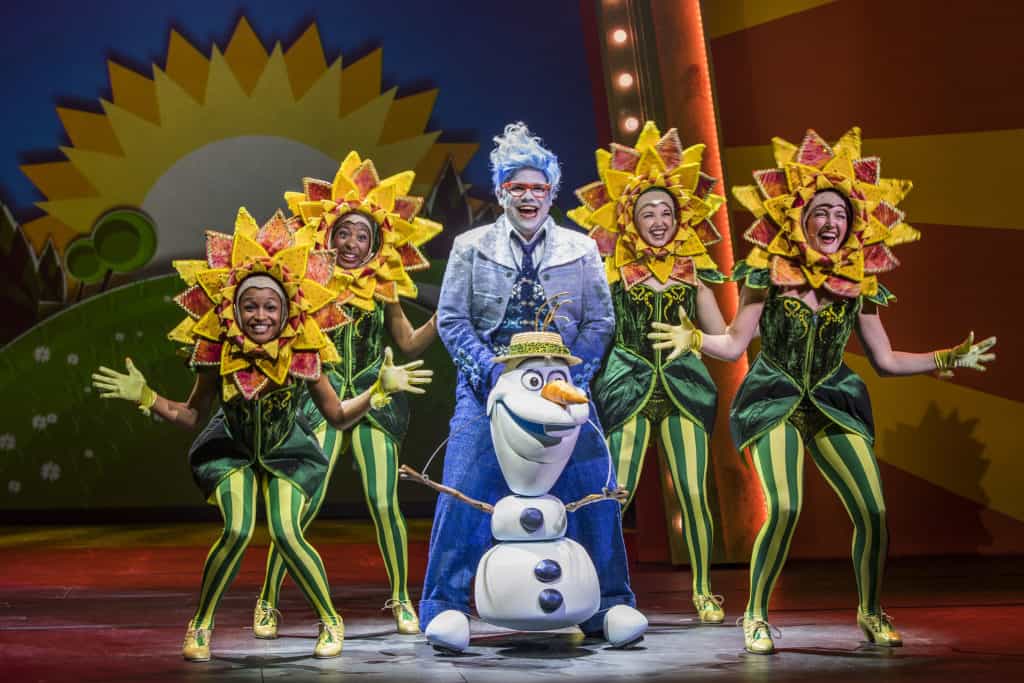 You will also find that the dining team and stateroom host/hostess also bring magic. Remembering your whole family's favorite drinks, playing games with the kids, and leaving detailed towel animals in the room, the entire team goes above and beyond to make you feel like the Queen or King of the ship.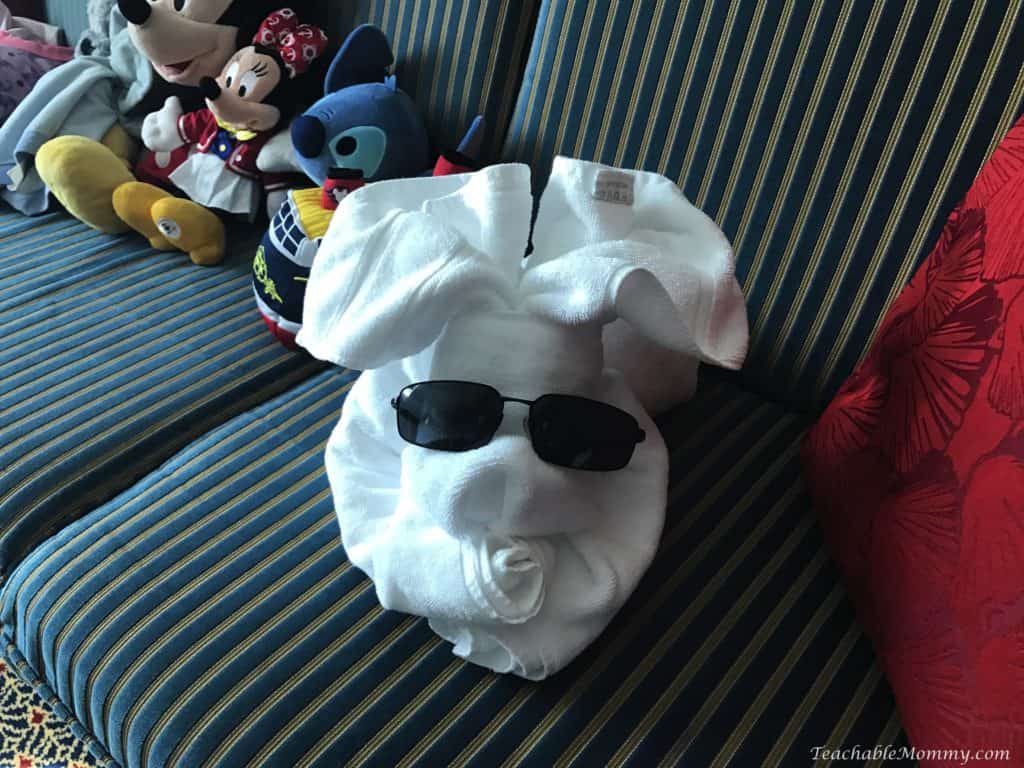 2. Oceaneer Lab and Club
aka: The places my kids did not want to leave and I'm kinda jealous of.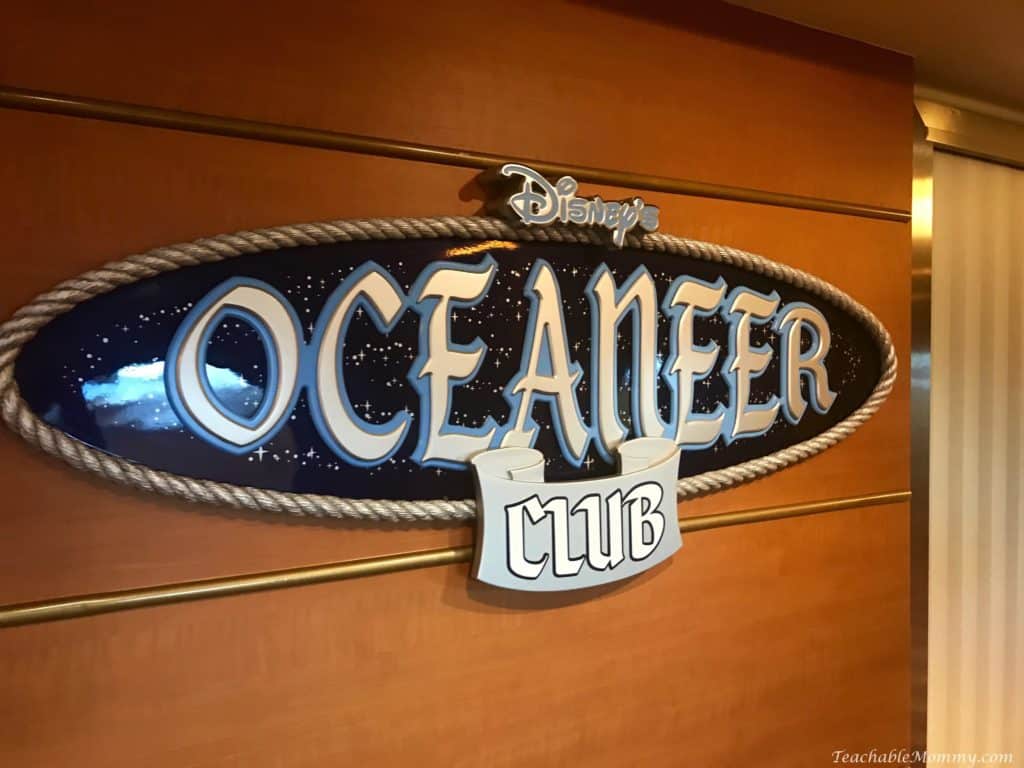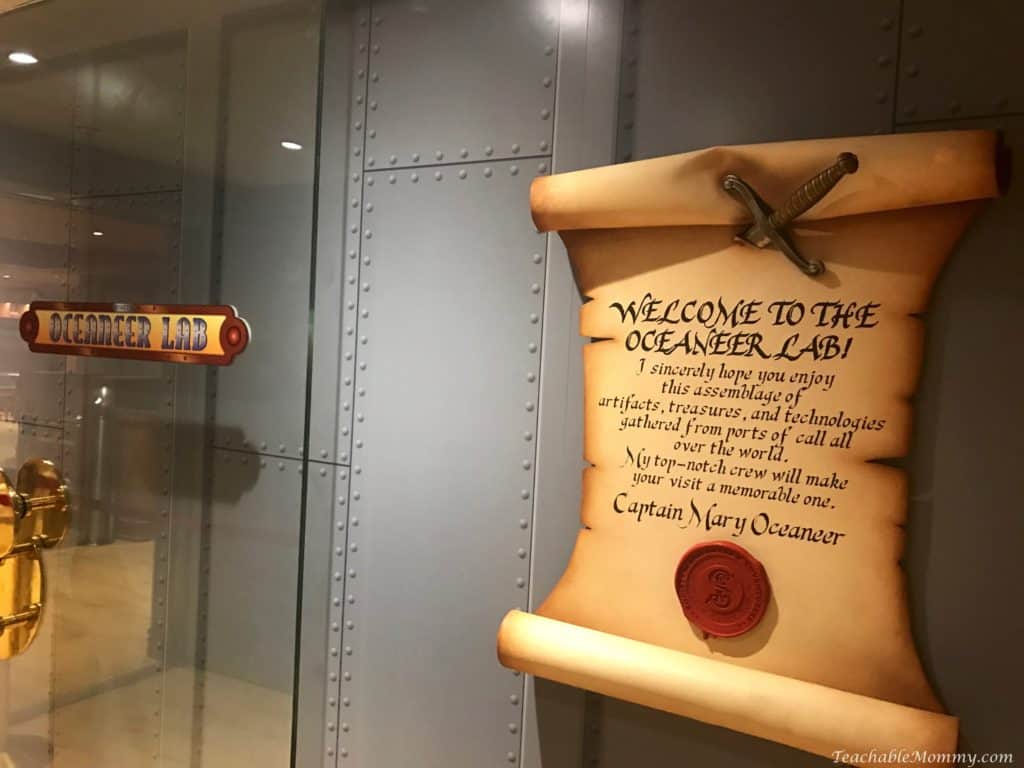 Disney always does a phenomenal job in making everyone feel like a kid again. But let me tell you, if you get a chance to walk through the open house of the Oceaneer Club and Lab onboard any of their ships you are going to want to hunt down the Fairy Godmother or Genie and asked to be turned into a kid!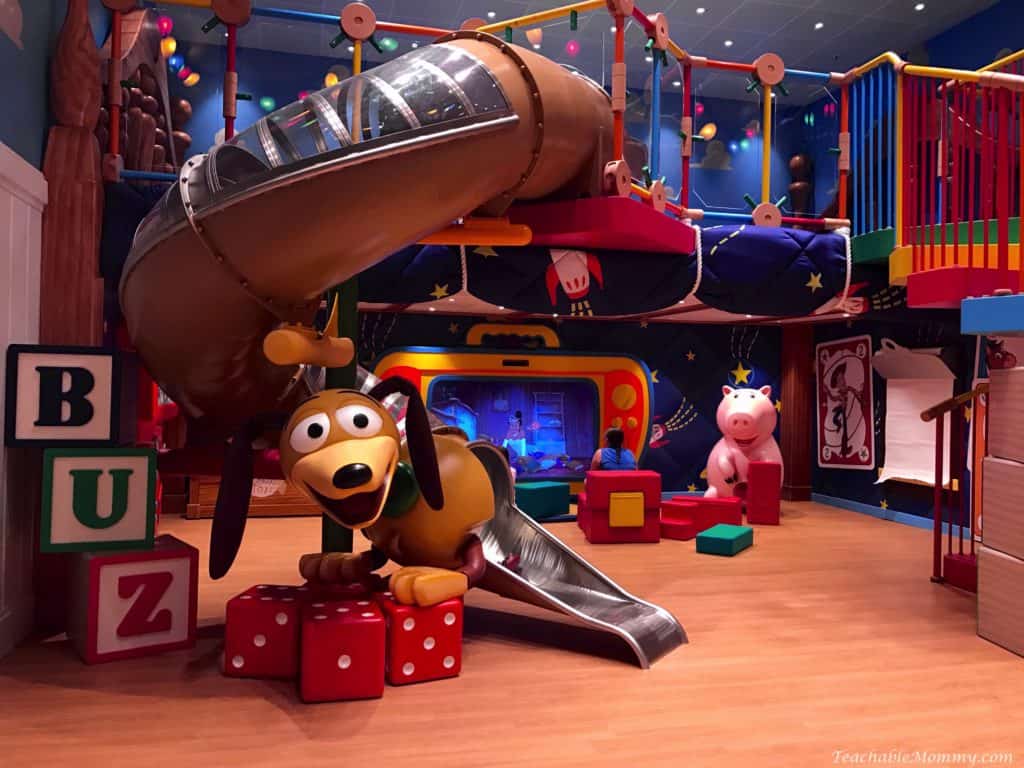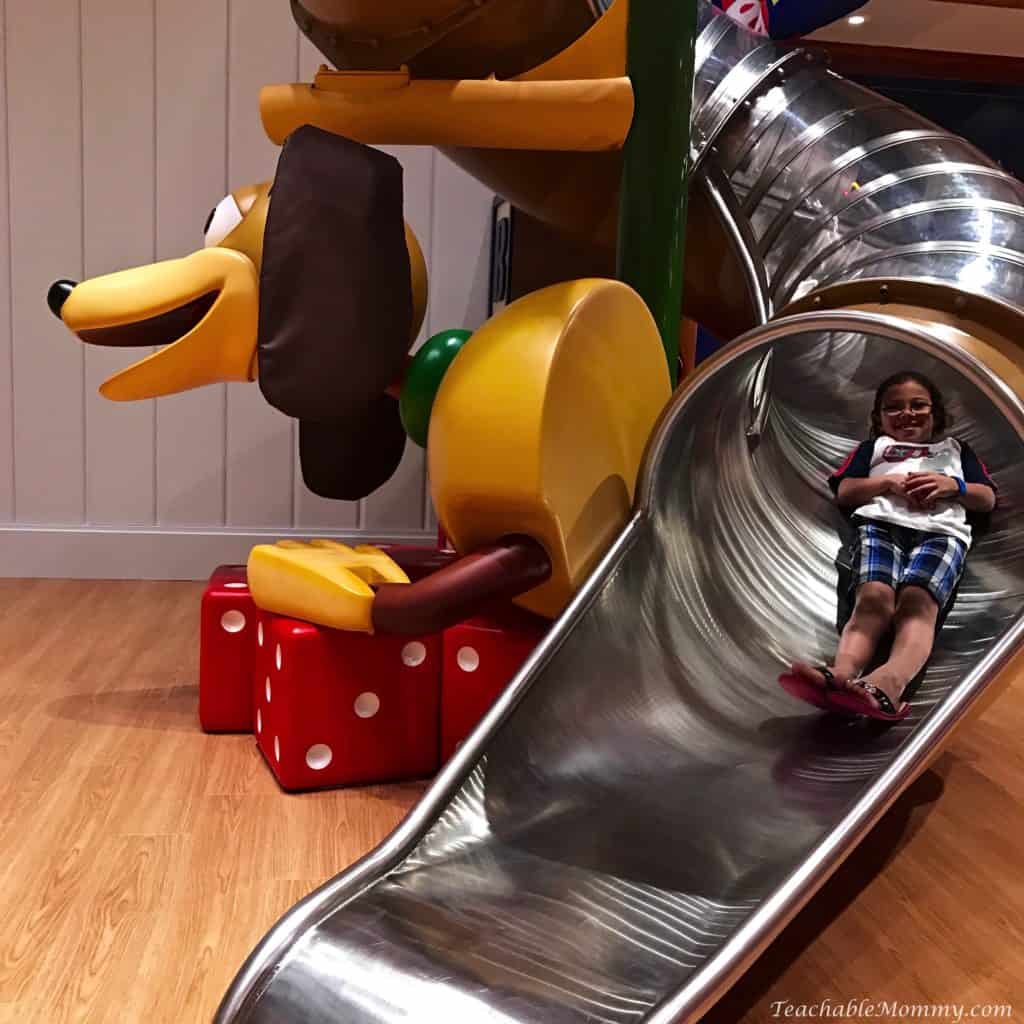 I don't let just anyone watch my kids. But I felt at peace leaving them with the amazing youth activities cast members who loved each child as if they were their own. They will even feed your children if they are in there during lunch and/or dinner time. These activities are no extra charge for ages 3 and up!
There are play areas, movies, games, crafts, and you never know who might show up to join in the fun!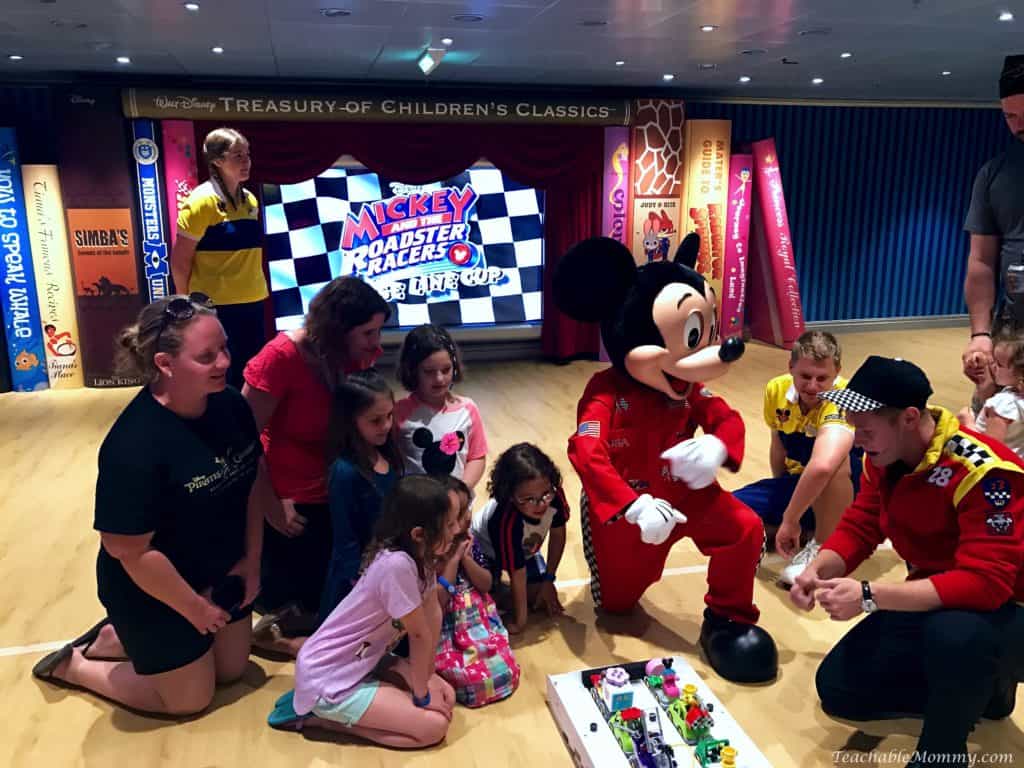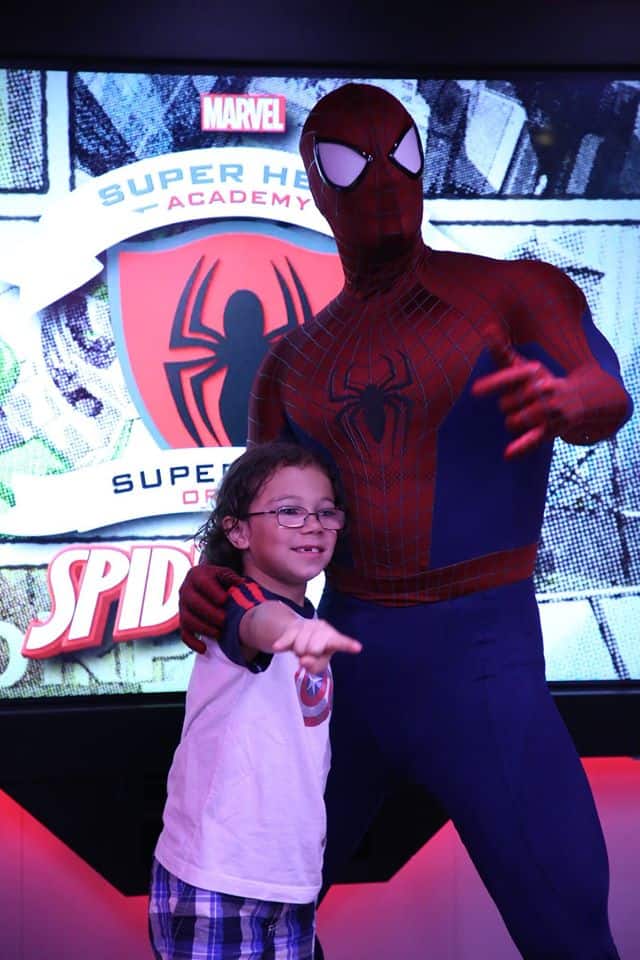 3. Adult Only Areas
The kids aren't the only ones having fun. Each ship features adult only entertainment, pool areas, dining, and Castaway Cay also has an adult only section of the beach.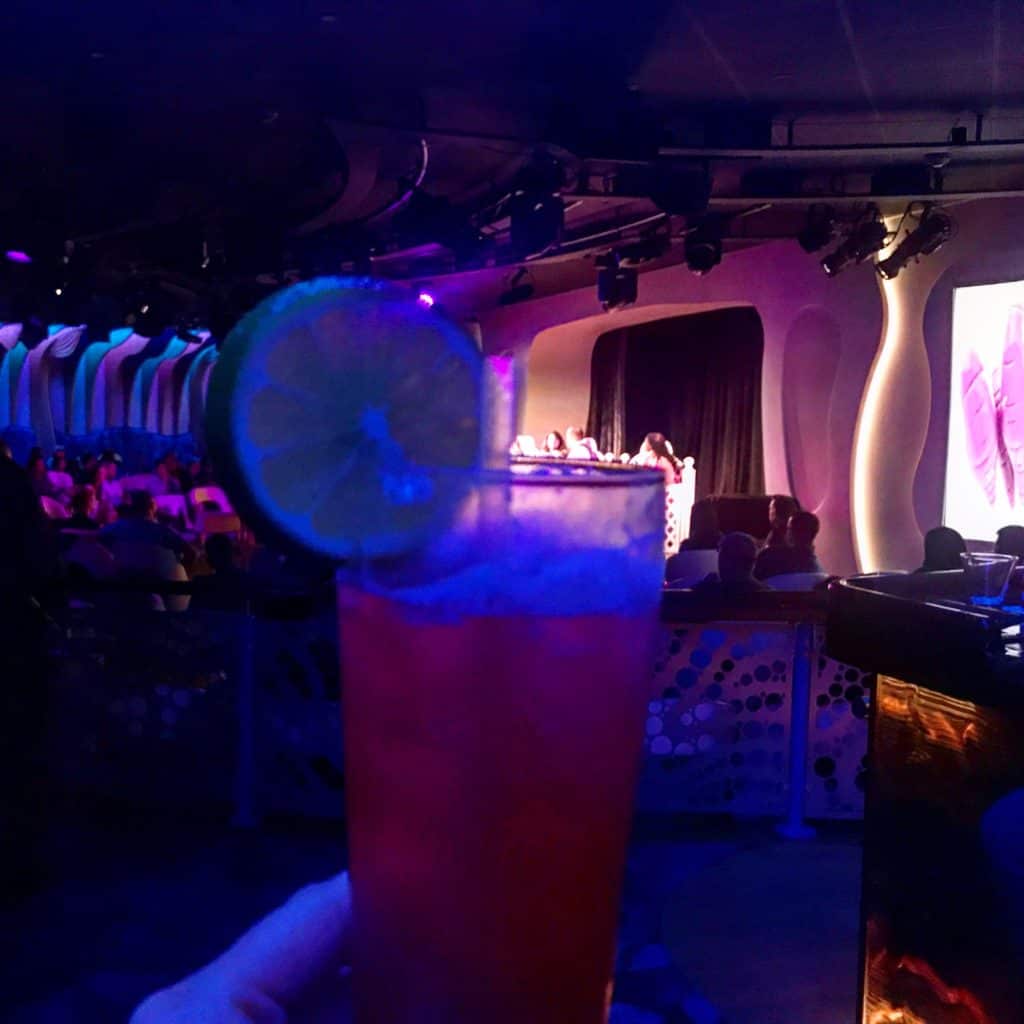 This was me, enjoying a fruity, rum based drink while cracking up to the Match Your Mate game! It's always more embarrassing when the family is present for these not so angelic answers!
4. Castaway Cay
Disney's very own private island. The only cruise line in the business that can dock at their island so no need to ferry over.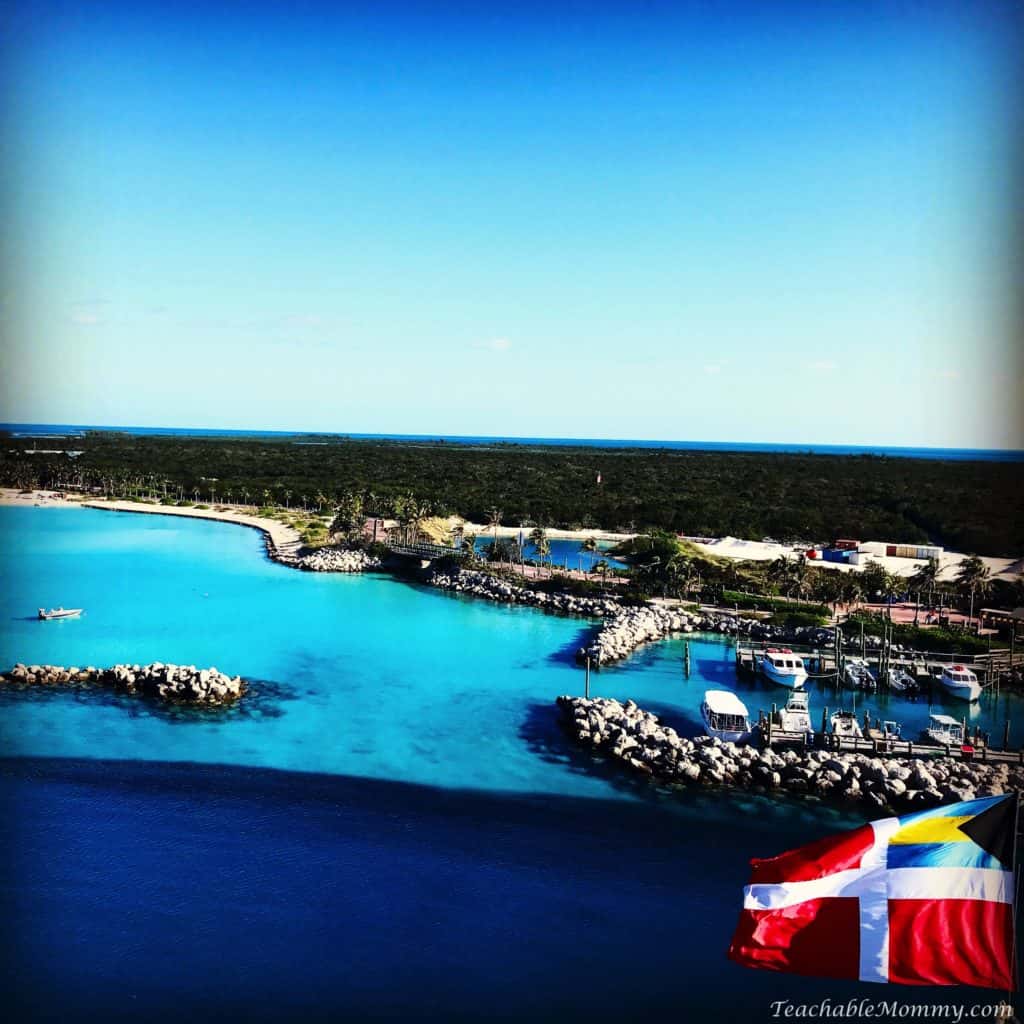 You can walk to the main beach area or take a tram. Either way the scenery is gorgeous.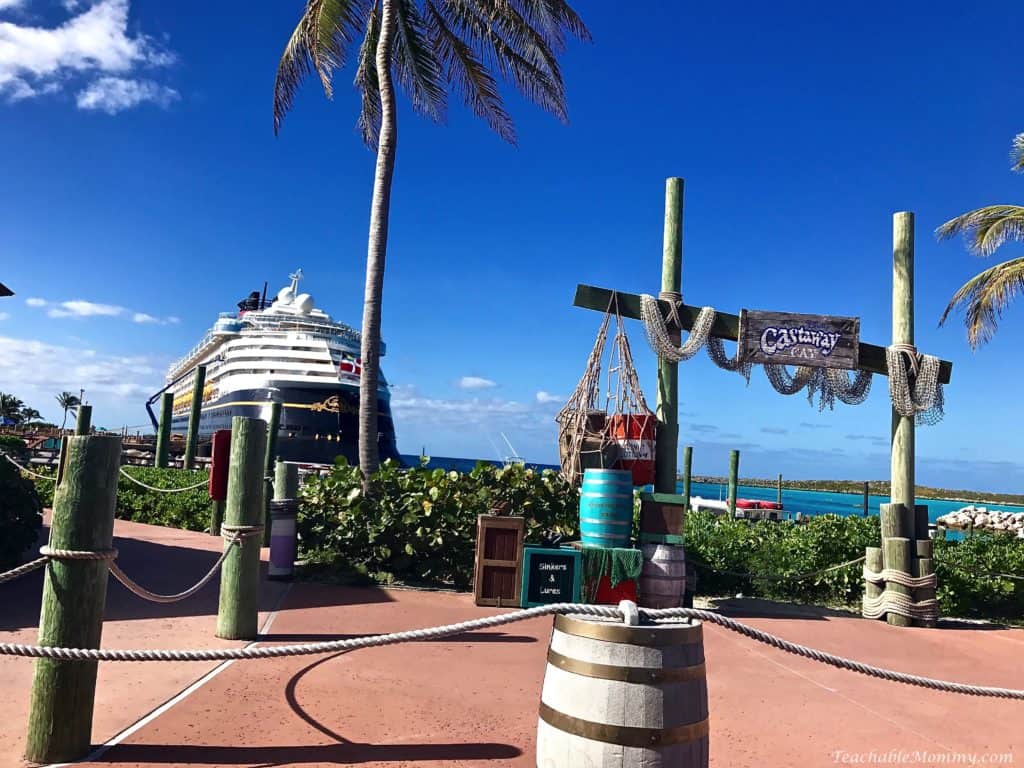 Be sure to visit Pelican Plunge and take a trip down each of the slides that dump you right into the ocean!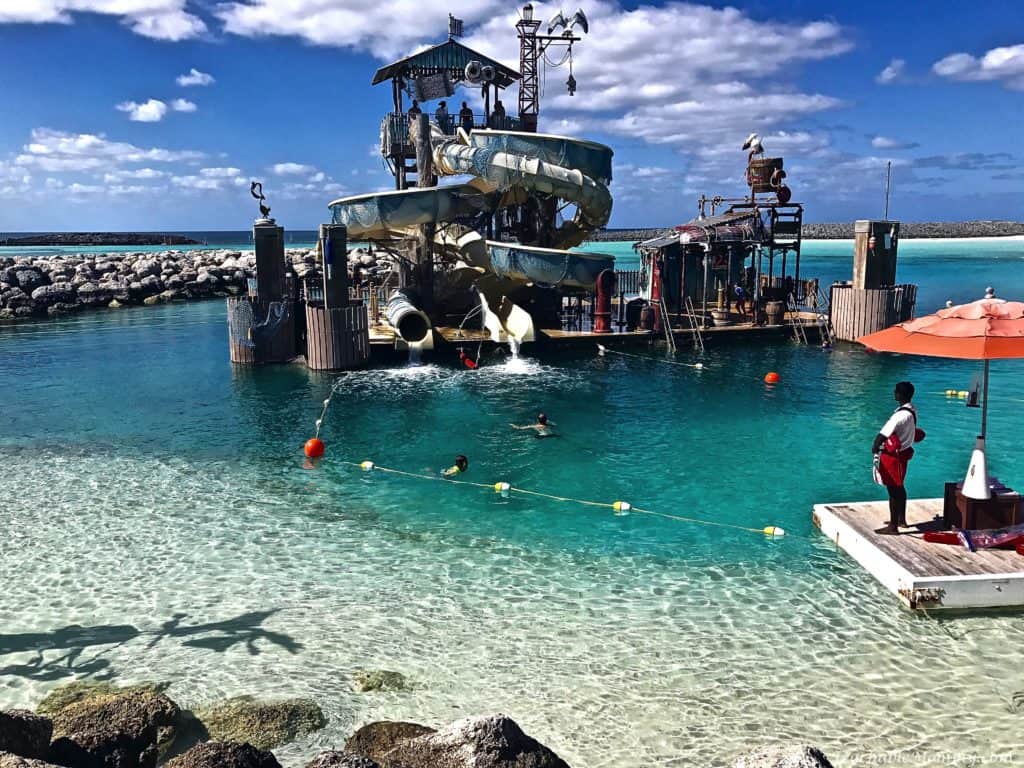 Looking for more fun? There are a ton of port adventures to choose from such as snorkeling, stingray experience, and parasailing!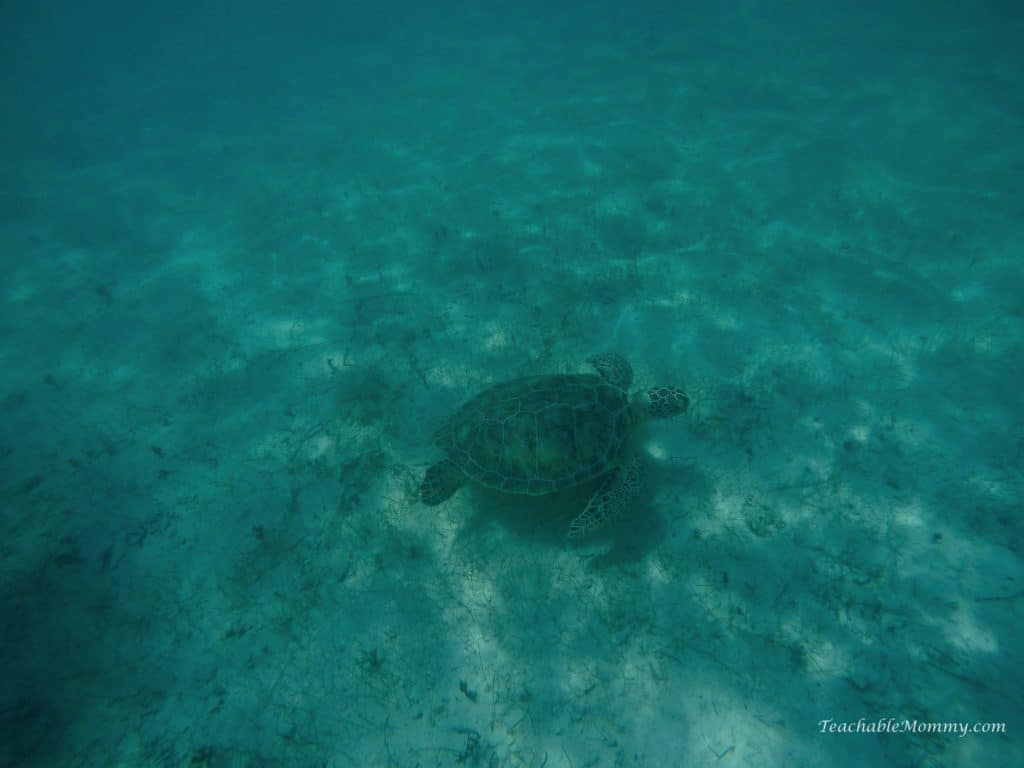 It was exciting to see this Sea Turtle swimming along with us while we snorkeled. The kids couldn't believe Crush was hanging out!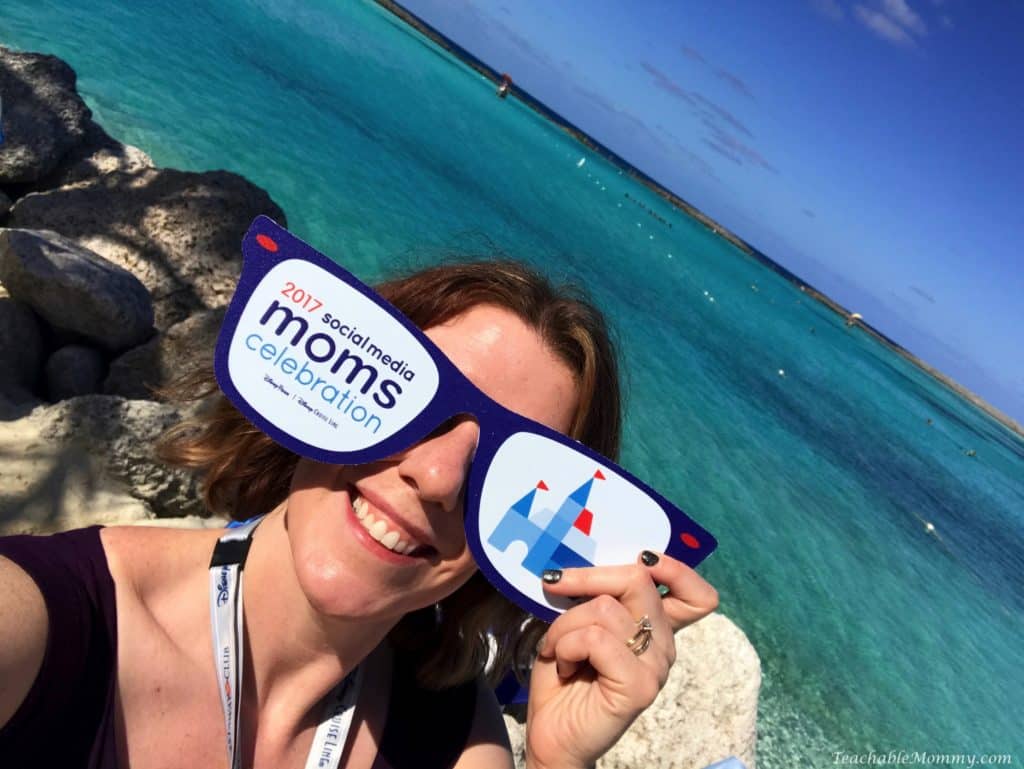 Or just relax on the beach with a Konk Kooler in your hand.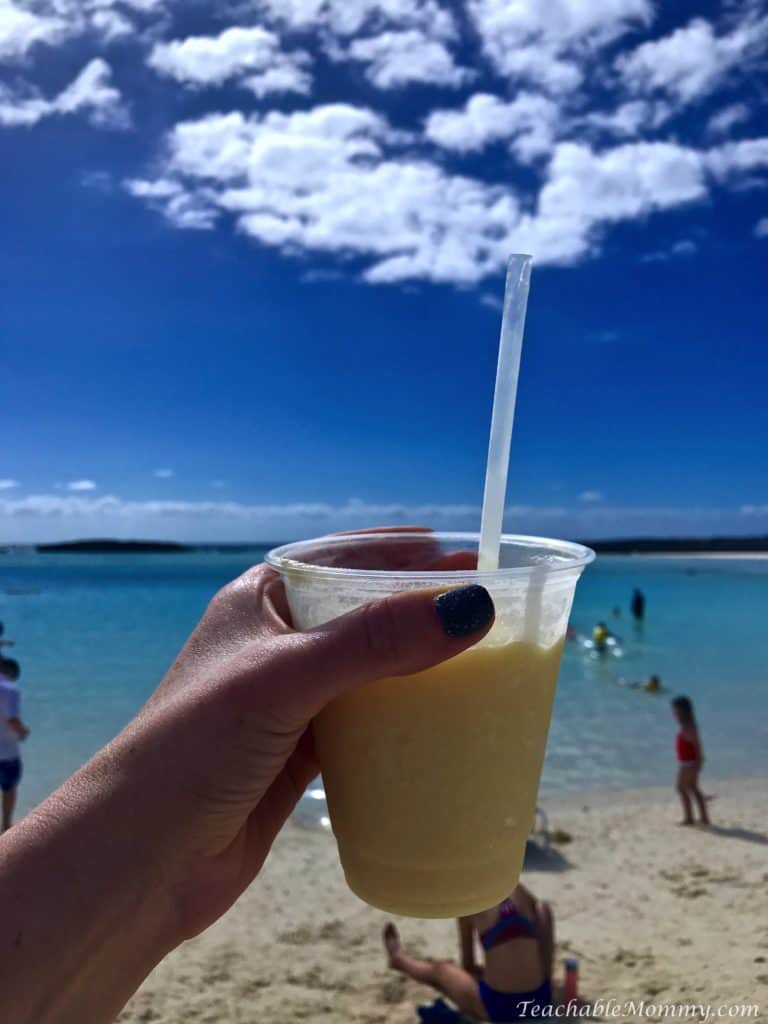 Time to dance with some of your favorite characters. No one tells Donald when to freeze in freeze dance!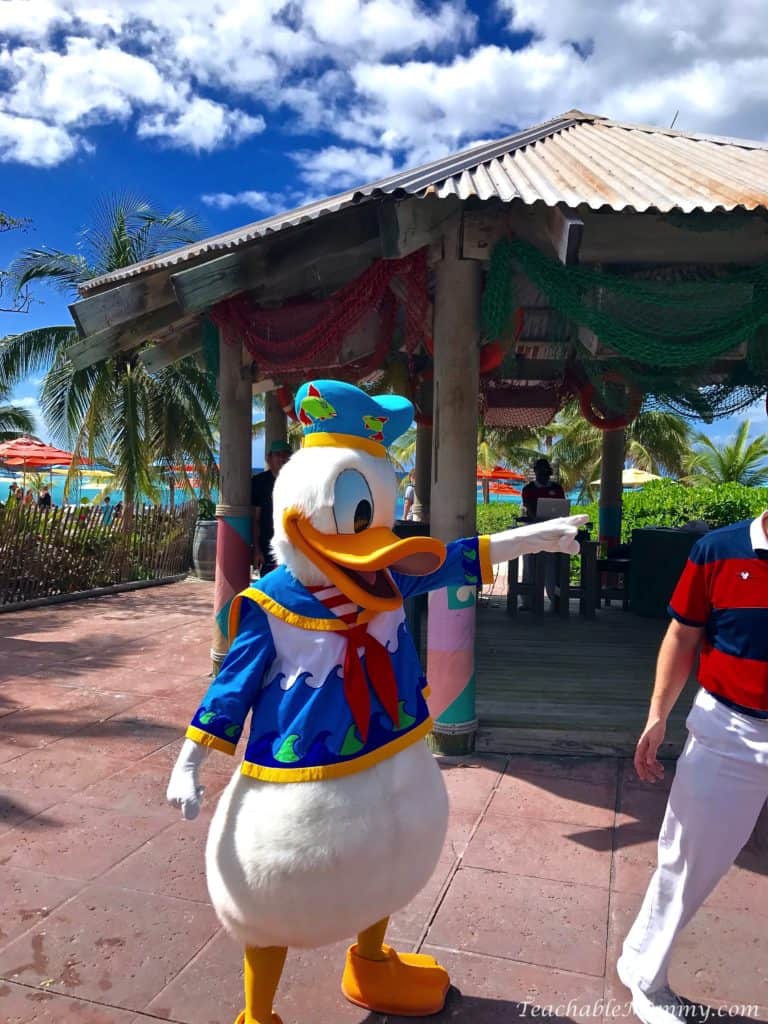 Castaway Cay is paradise!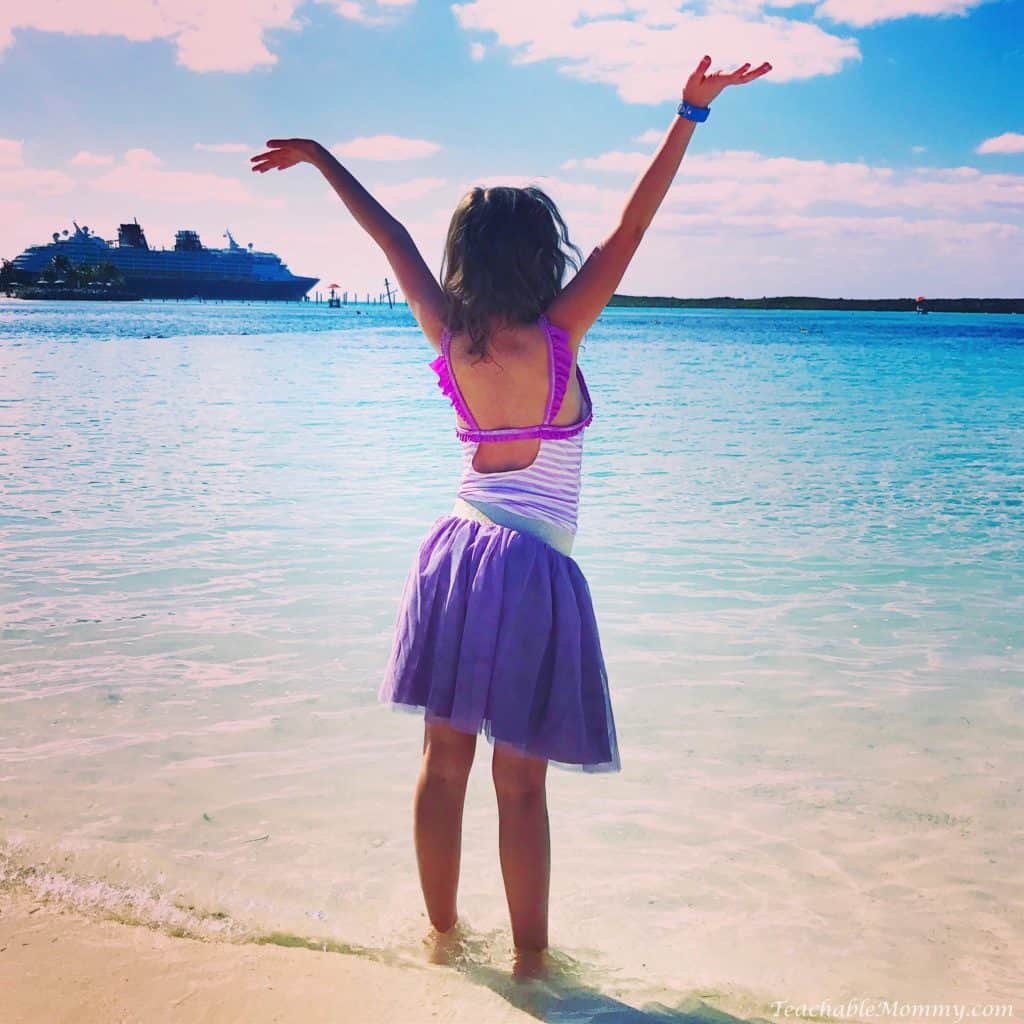 5. The Food
Oooh the food. No I did not weigh myself when I got back home. I don't need to see that number! Calories don't count at Disney right? Moving on. The food is delicious! Want extra? Feeling envious of what your neighbor got? Tell your servers. They will bring you more, less, and even go to another restaurant to grab your favorite dessert. You can also choose to order room service or book adult only dining. Adult only dining is an additional charge and room service is included except for the tip. Yay!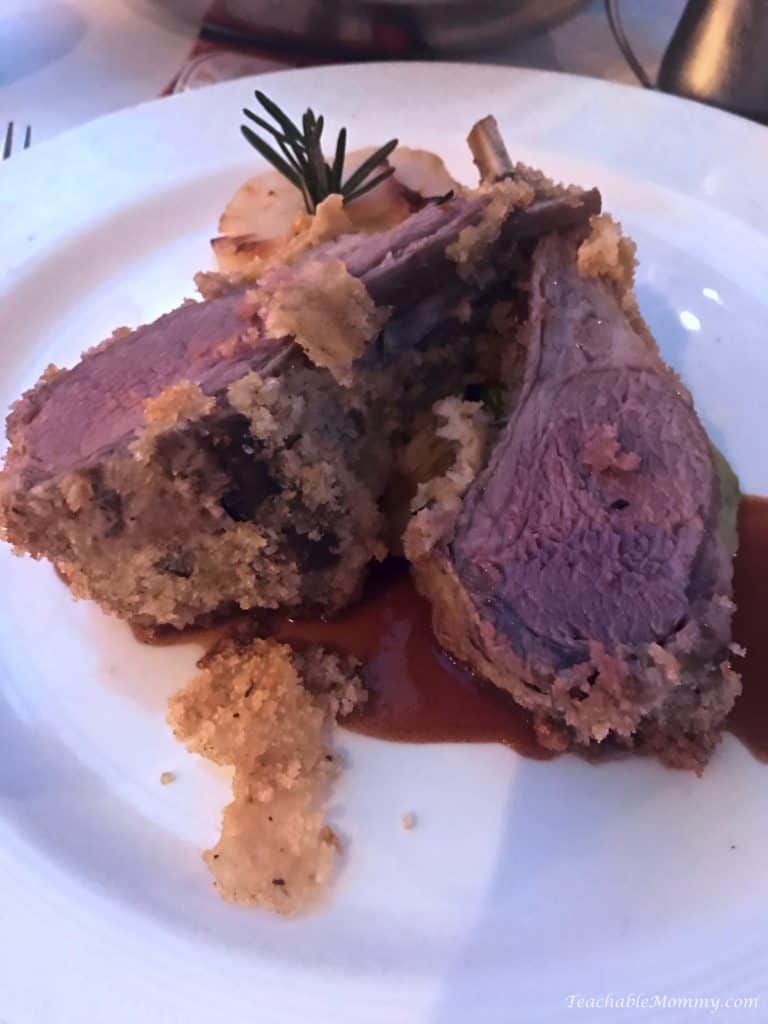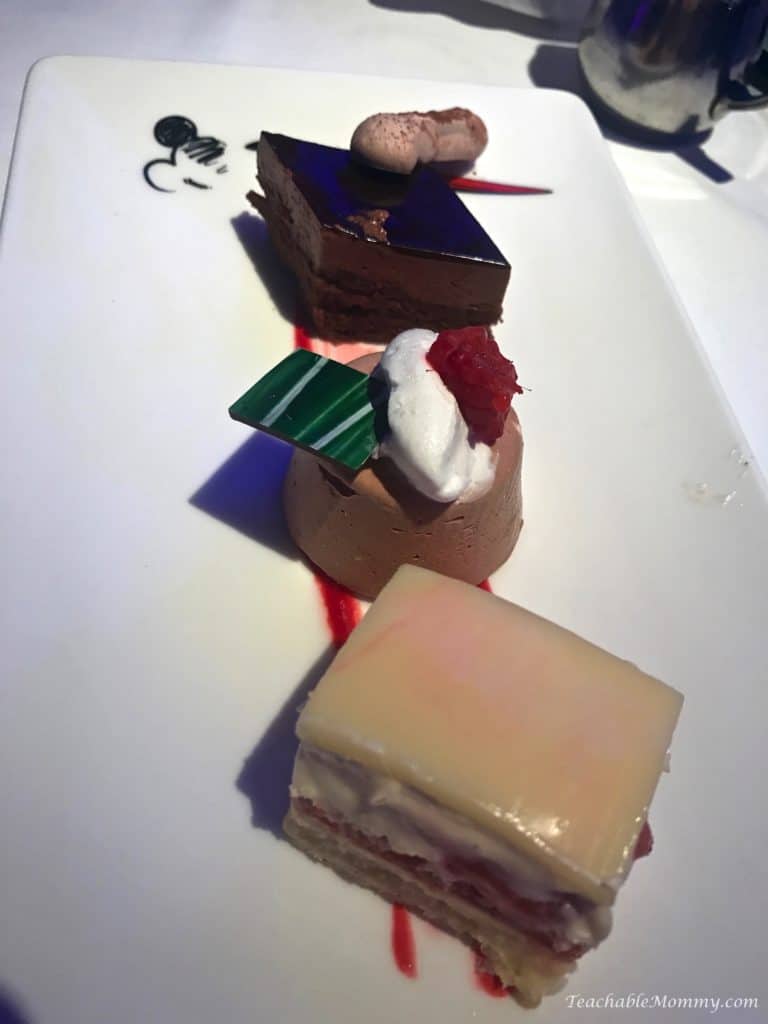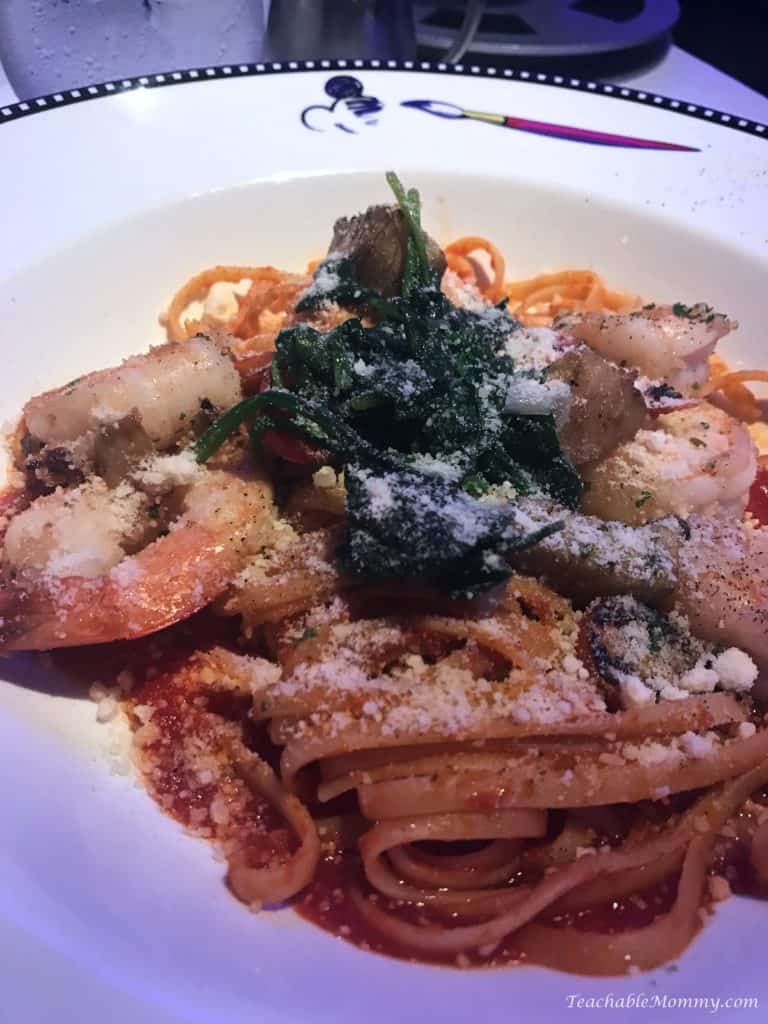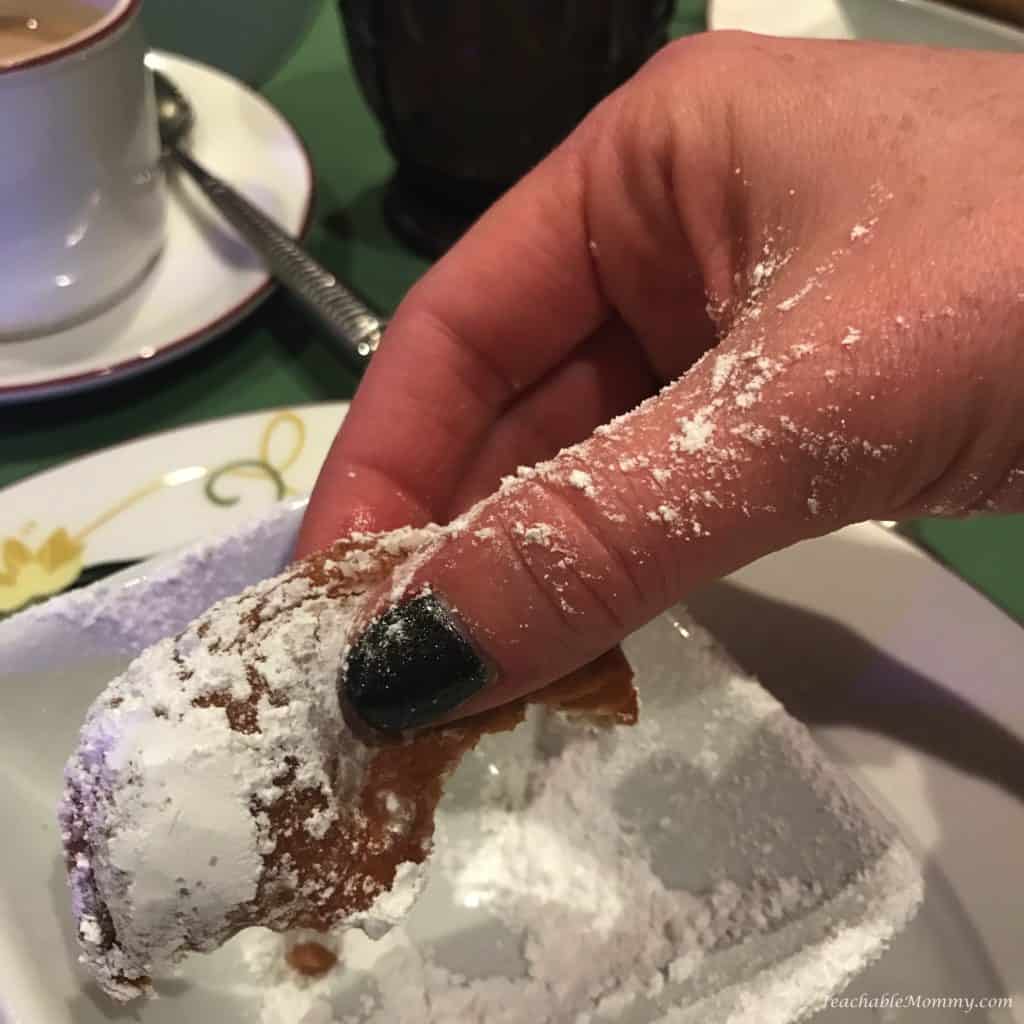 Mmmm Beignets. No shame.
Dinner is not only delicious but it is fun! At Tiana's place you are immersed in New Orleans, complete with a Jazz Band and the Princess herself leading all the kids in a big celebration!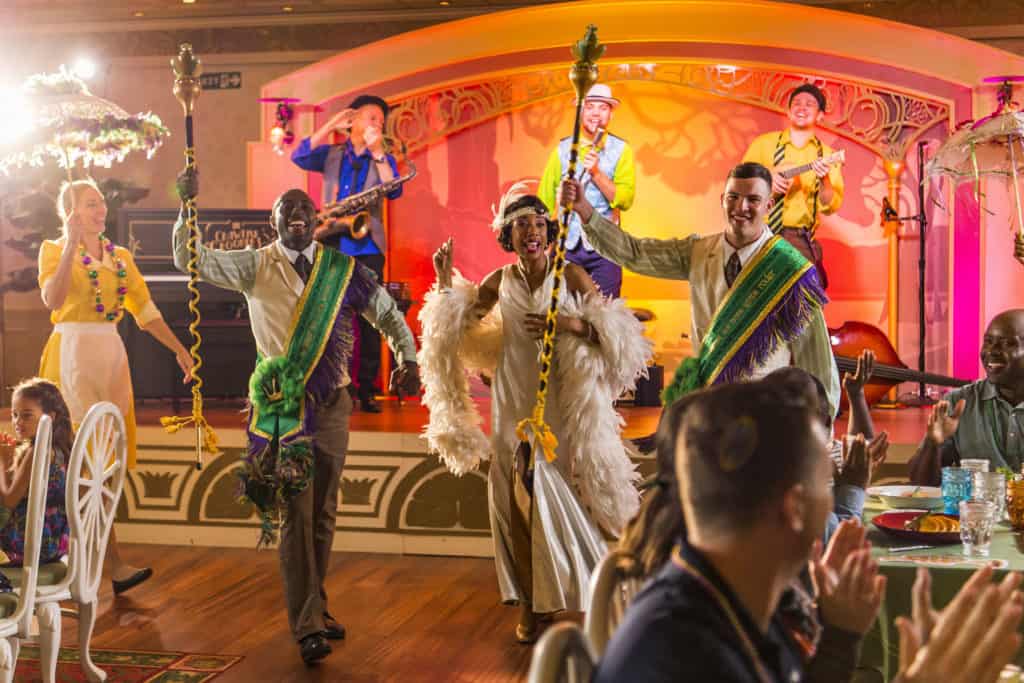 Bonus: Free Ice Cream and so much more!
I couldn't even begin to describe all the amazing things to do, see, and eat on a Disney Cruise. This list would be pages and pages long! If you have any questions leave them in the comments below. Also visit Disney Cruise Line to explore each ship, look at the staterooms, and more!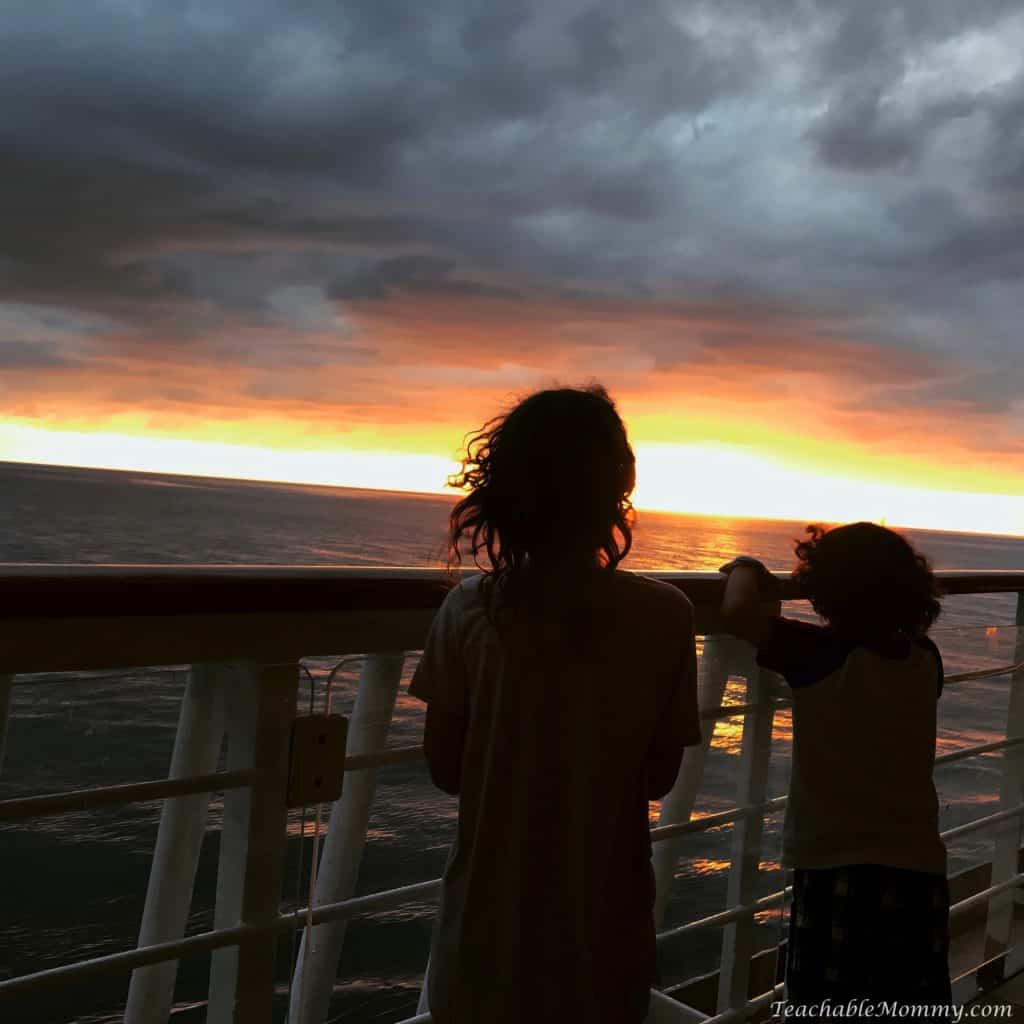 Warning: Re-entry is hard. Someone take me back!
Have you ever been on a Disney cruise?
I was invited to the 2017 Disney Social Media Moms Celebration. I paid a conference fee to attend and received discounted & complimentary items from Walt Disney World, Disney Cruise Line, and their sponsors. We were not asked to write about our experiences at the conference. All opinions are my own.