We had a blast at the 2017 Kings Dominion BBQ & Brew Fest kick-off! This is the 3rd season of this tasty food festival where Kings Dominion guests can experience delicious BBQ, the best local craft beers, and live entertainment!
Thank you Kings Dominion for inviting us to eat all the things!
The Food
The recipes were created by their new executive chef and trust me, when you step into Candy Apple Grove, home of the BBQ & Brew Fest, your mouth will start watering.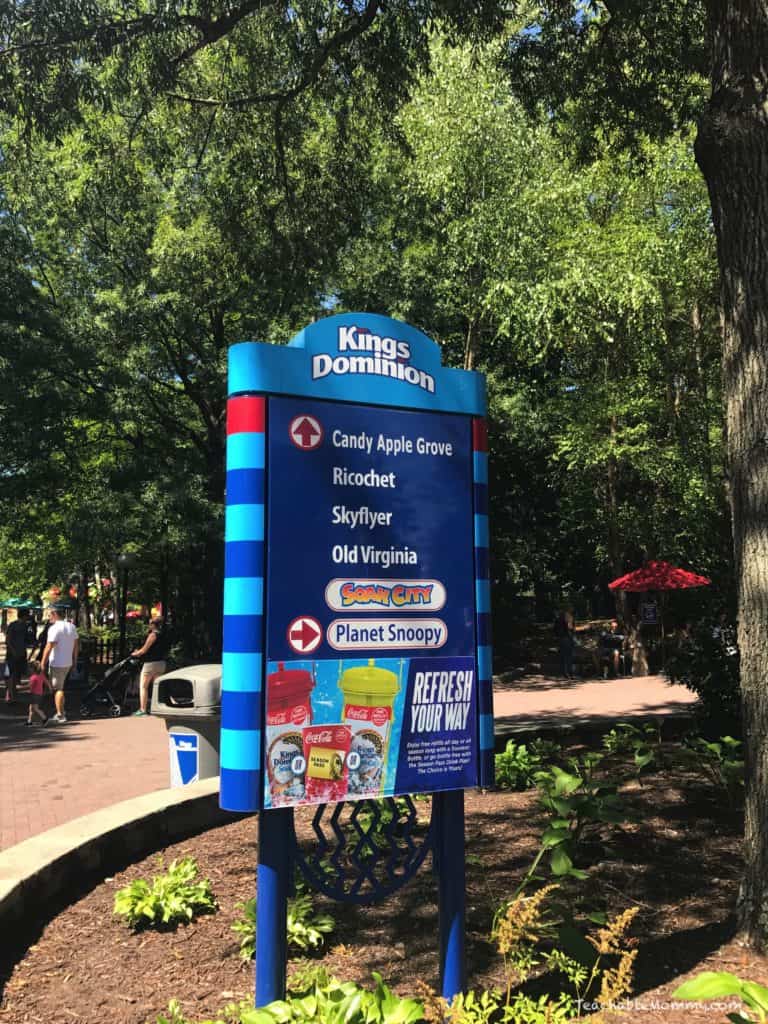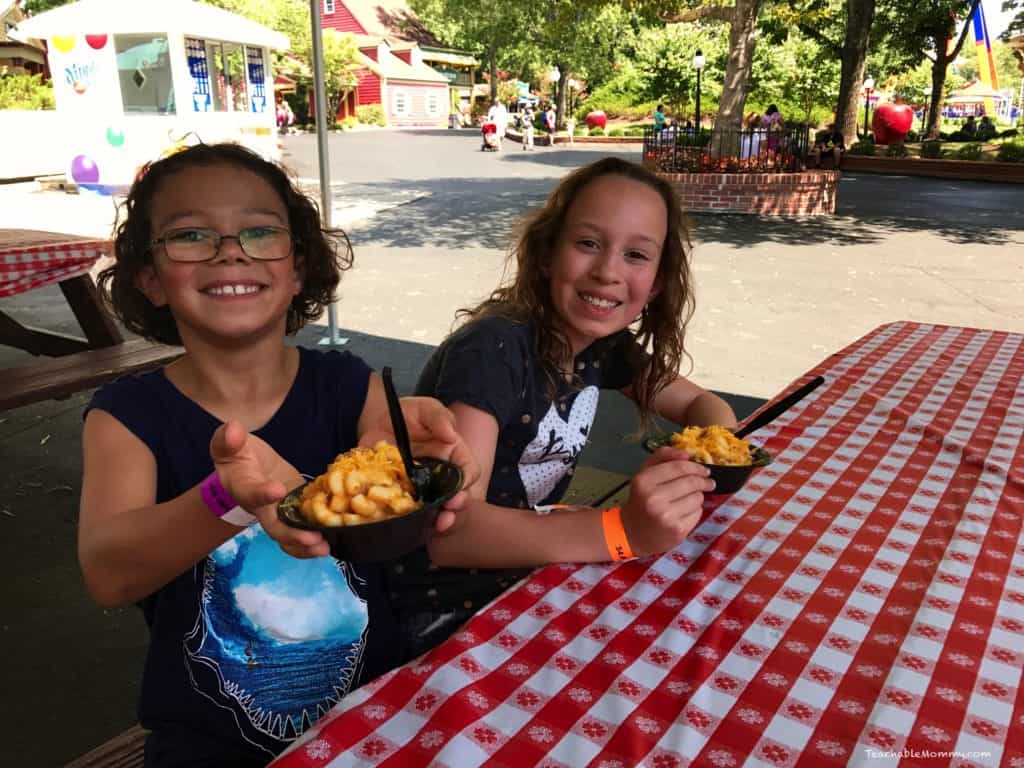 Just look at that Memphis-style Mac & Cheese.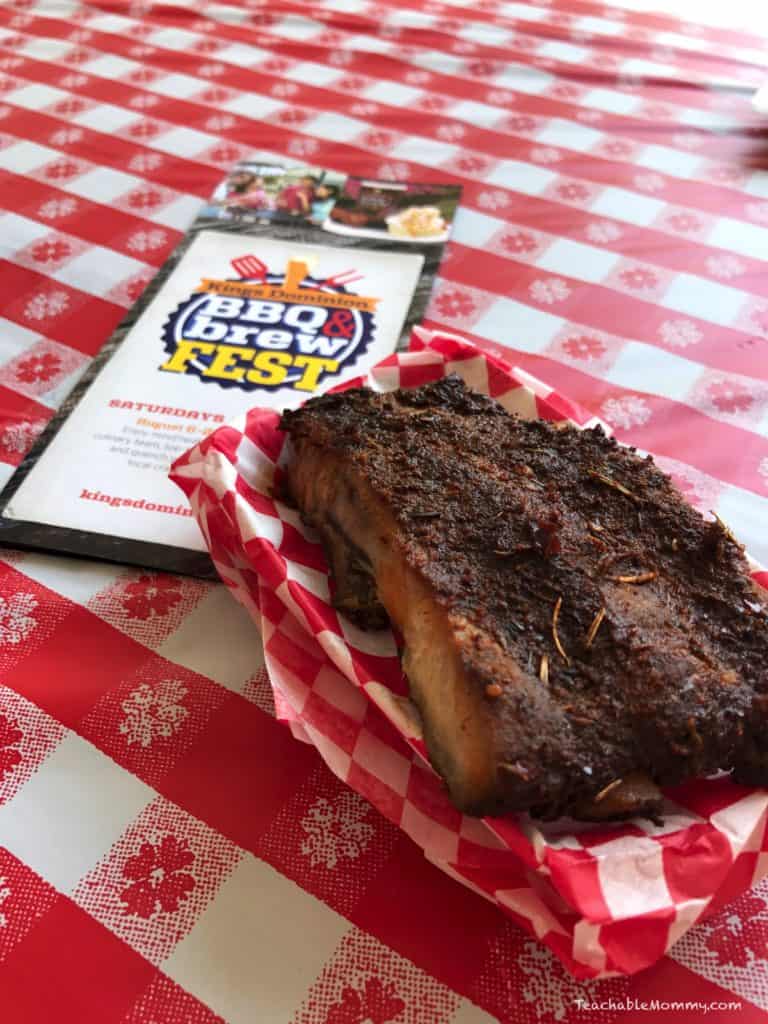 Seriously those ribs though!! Find these Dry Rub Ribs at the Memphis stand.
Beer
Craft beer lovers you have to get yourself to the BBQ & Brew. Local breweries will be on hand to answer questions while you sample their best pours. Don't worry wine drinkers, there are wines to try out as well.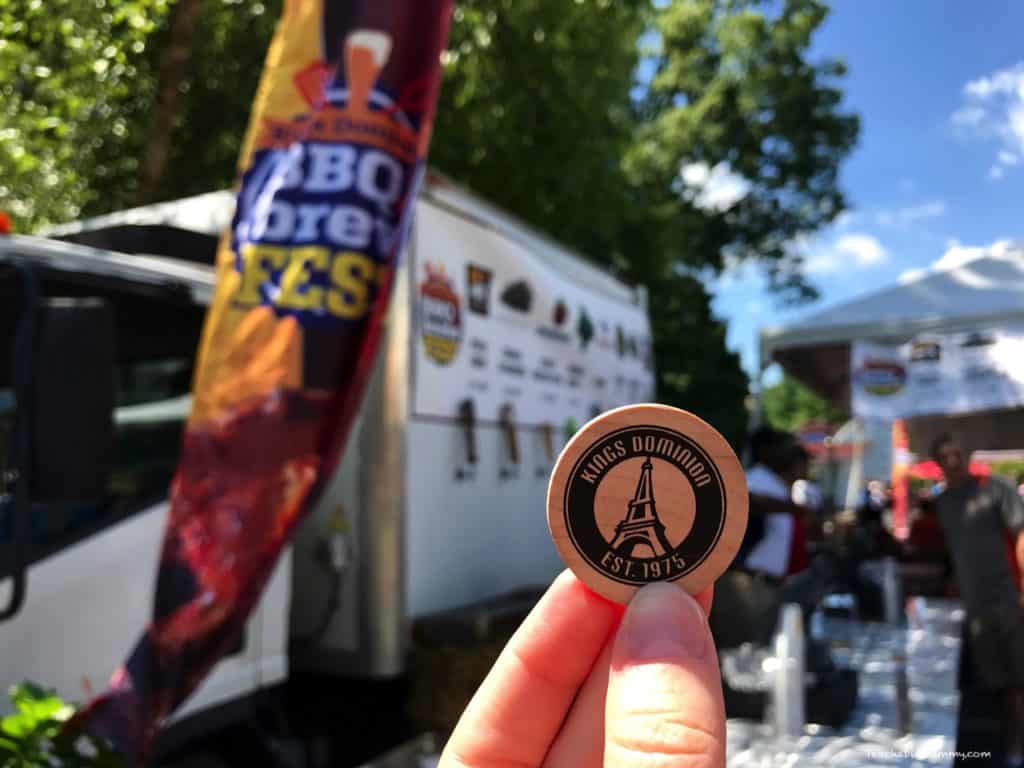 Grab a souvenir BBQ & Brew mug to take home!
Music
While you chow down on all the things, enjoy love music and entertainment during each day of the festival. There is a nice big clearing if you want to show off your dance skills.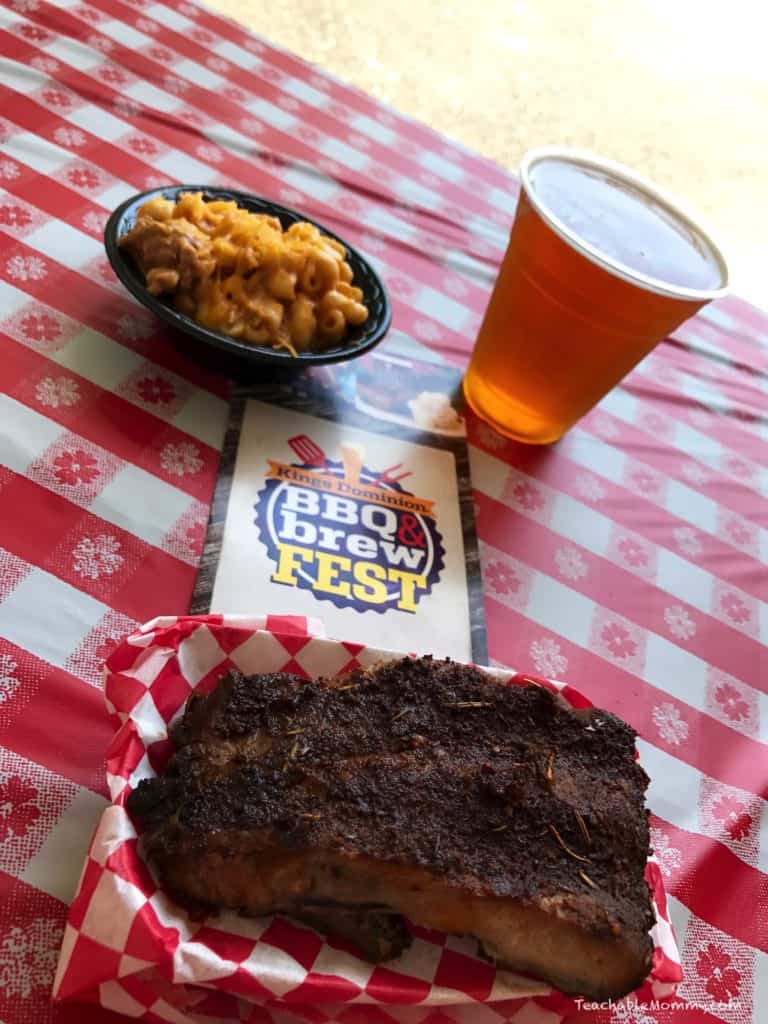 You can see all the fun we had at the BBQ & Brew Fest on the vlog!
Taste Tokens
Purchase your Taste Tokens, online or at the park, to enjoy all of what the BBQ & Brew Fest has to offer. Items range from 2 tokens to 4. Each "tasting" is the Kings Dominion equivalent to a sample size.

Chicken Lollipops with tangy mustard BBQ sauce located at the Georgia stand. I highly recommend these. We had to get more because my daughter stole mine!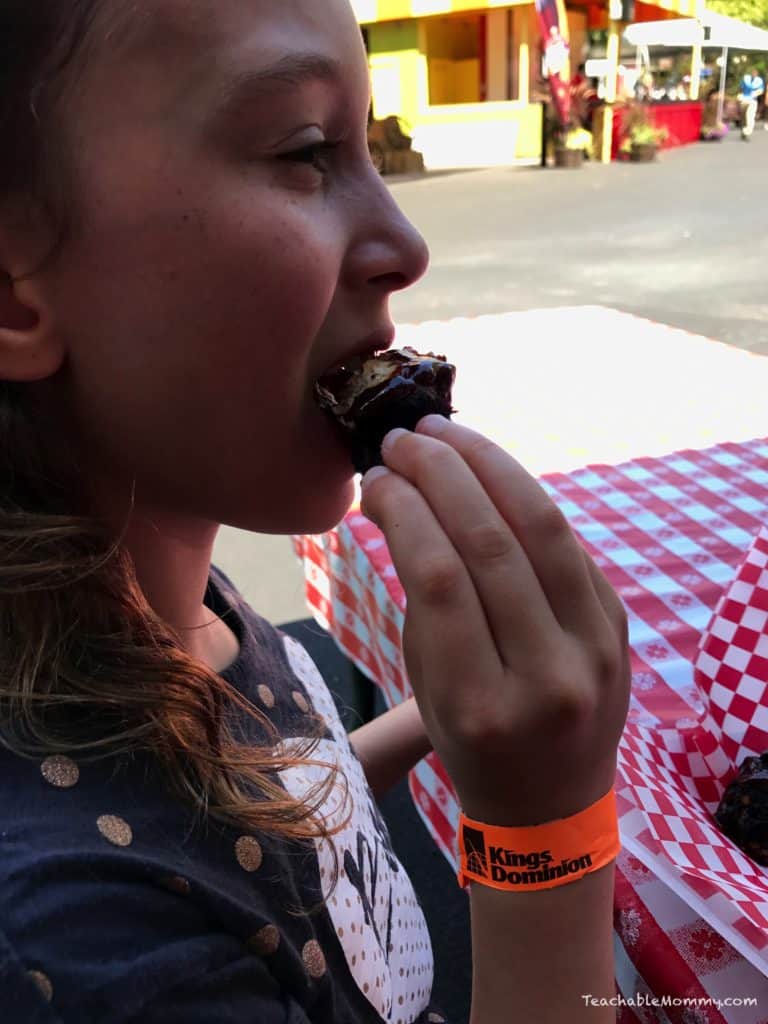 She doesn't look like she feels bad at all does she?
It wouldn't be a day at Kings Dominion without enjoying all the fun they have to offer!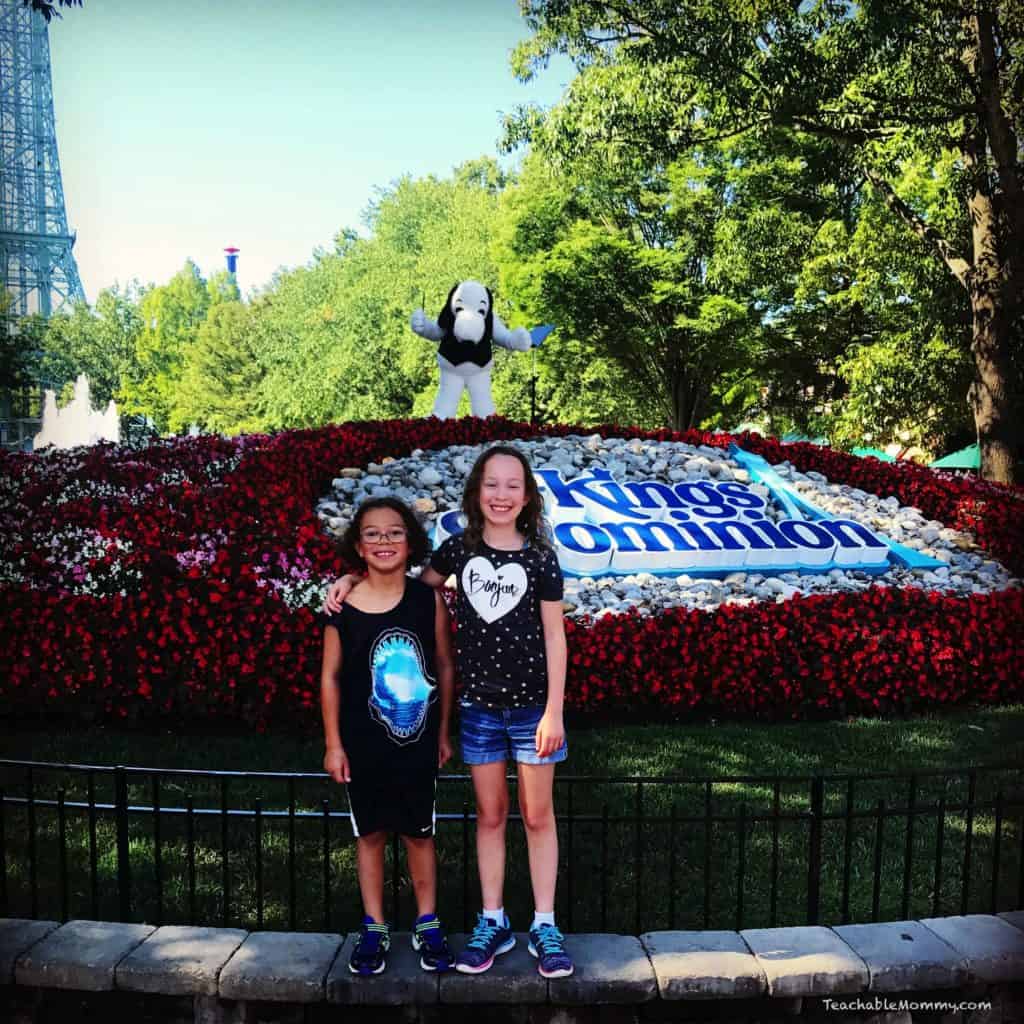 You know it's going to be a fun day when Snoopy welcomes you to the park with music and a photobomb!
After the kids chowed down on delicious food, we headed over to Soak City! DID YOU KNOW: Soak City is included FREE with your regular admission to Kings Dominion? It's like two parks in one!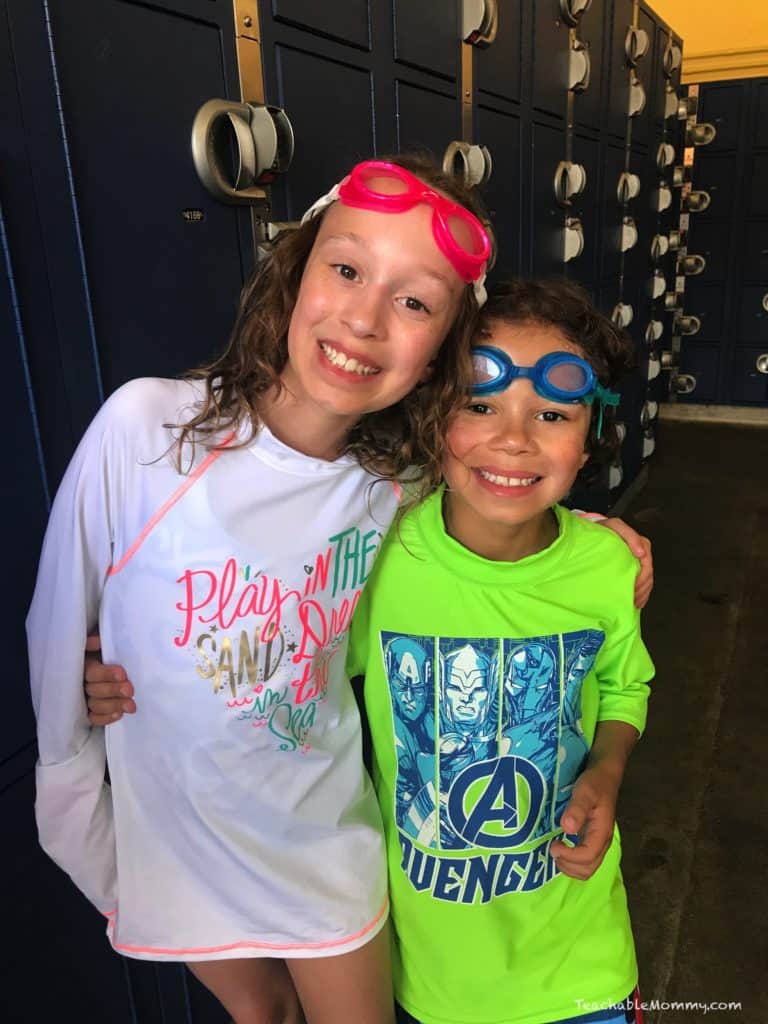 With all the amazing happenings at Kings Dominion coming up in the Fall, you DO NOT want to miss out! Buy your tickets today!

This post is sponsored by Kings Dominion. All opinions are my own.