What happens when Disney Learning teams up with Hal Leonard? You get the all new Disney Musical Exploration Books!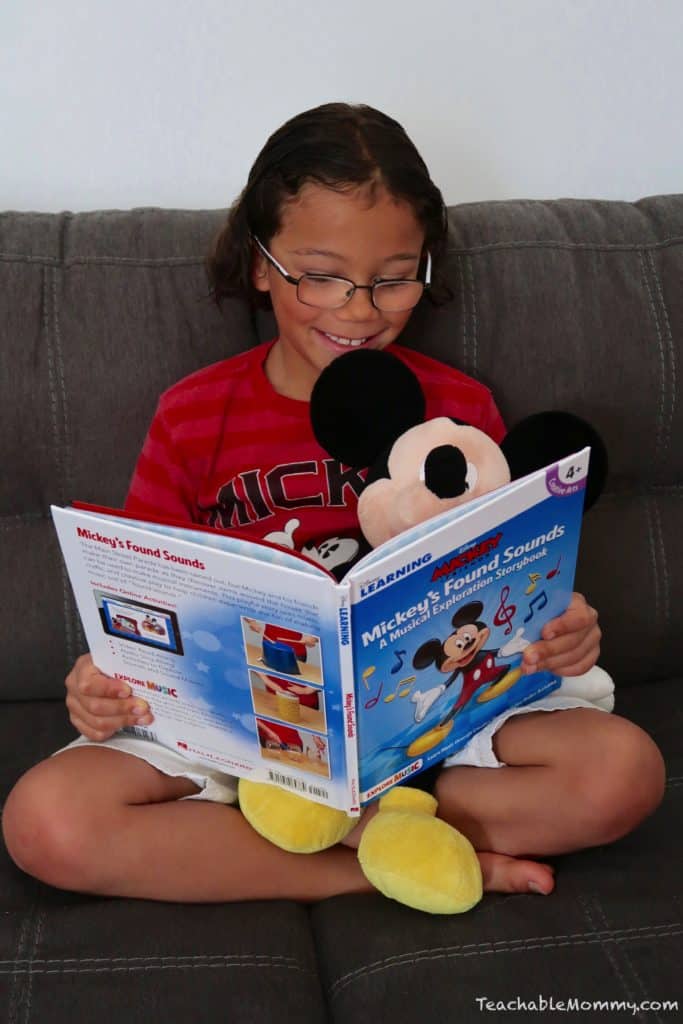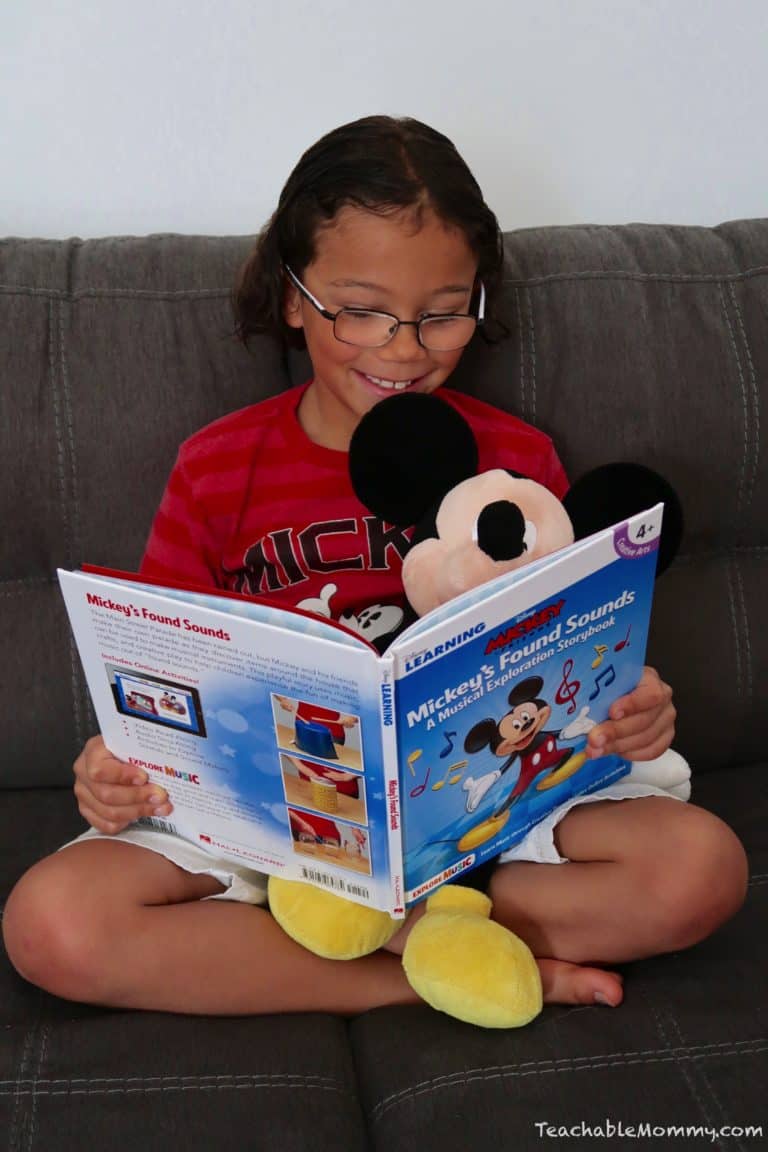 Thank you to Disney and Hal Leonard for sending these over!
Each book is based on an early childhood music curriculum commissioned by Disney Learning. Not only do these books include beautiful illustrations of some of our favorite characters, but also a wide variety of musical exploration activities. For more fun, additional online activities, including read-alongs, sing-alongs, and more, are available on the Hal Leonard Explore Music website.

Tangled: It's Better When You Sing It
Everything is better when you sing it! As a former theater nerd, I can totally agree with this! In Rapnuzel's story, kids create their own songs, and start to learn concepts like tempo, pitch, proper breathing, and how you can use music to express feelings.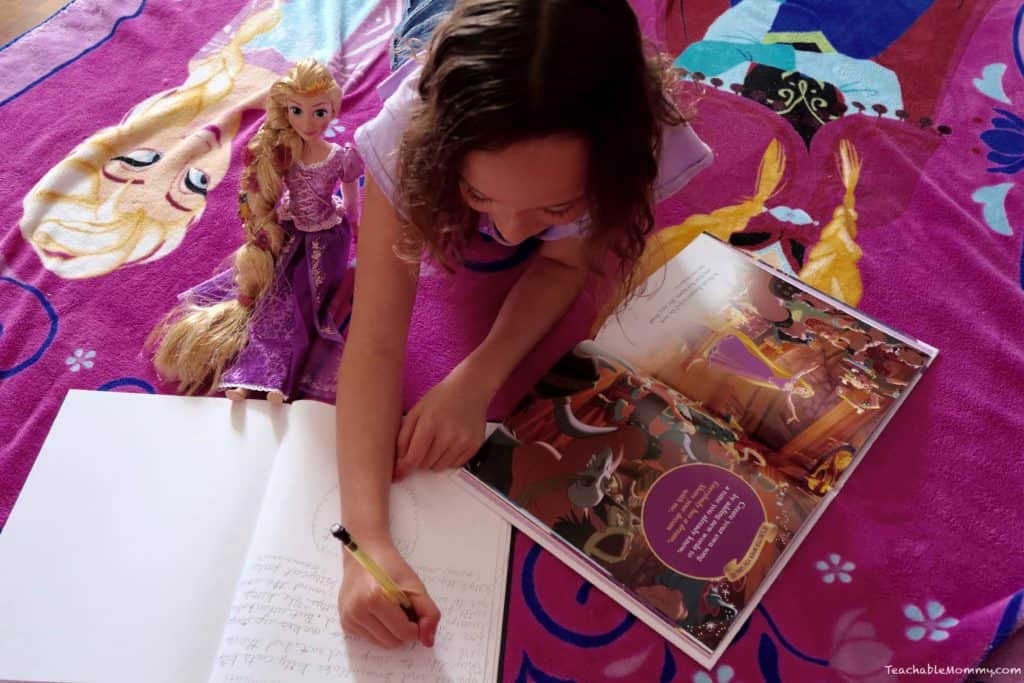 My Princess is expressing her feelings by writing a new song.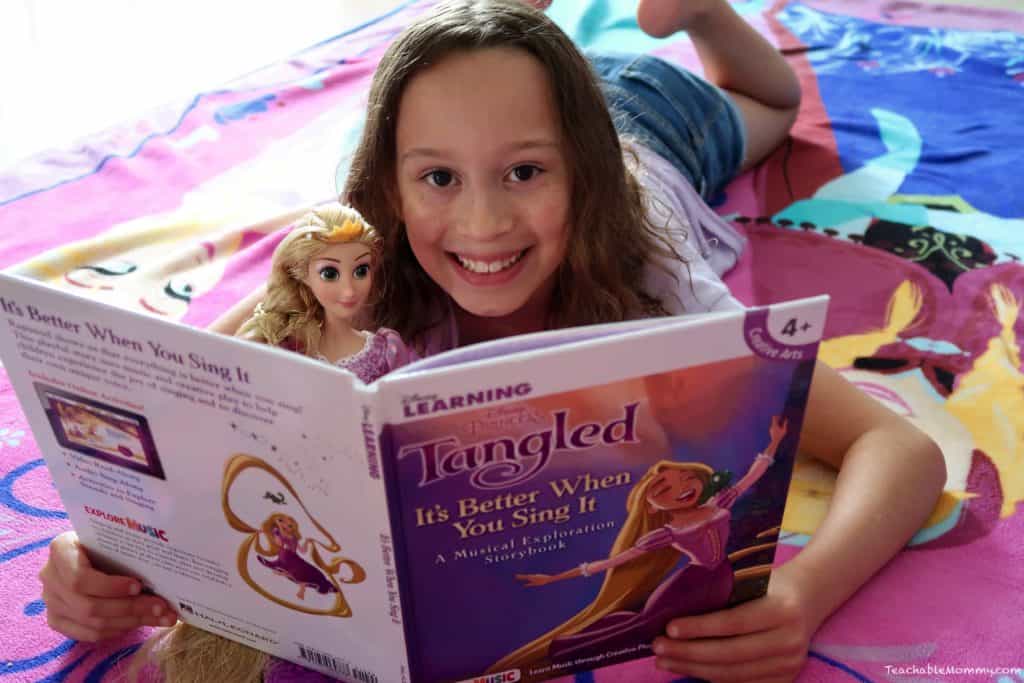 Mickey's Found Sounds
The Main Street Parade has been rained out, but Mickey, Minnie, Goofy, Donald, and Daisy aren't going to let that ruin their fun! They create instruments using items they found around the house. In Mickey's Found Sounds, kids can create their own musical instruments to play along with Mickey.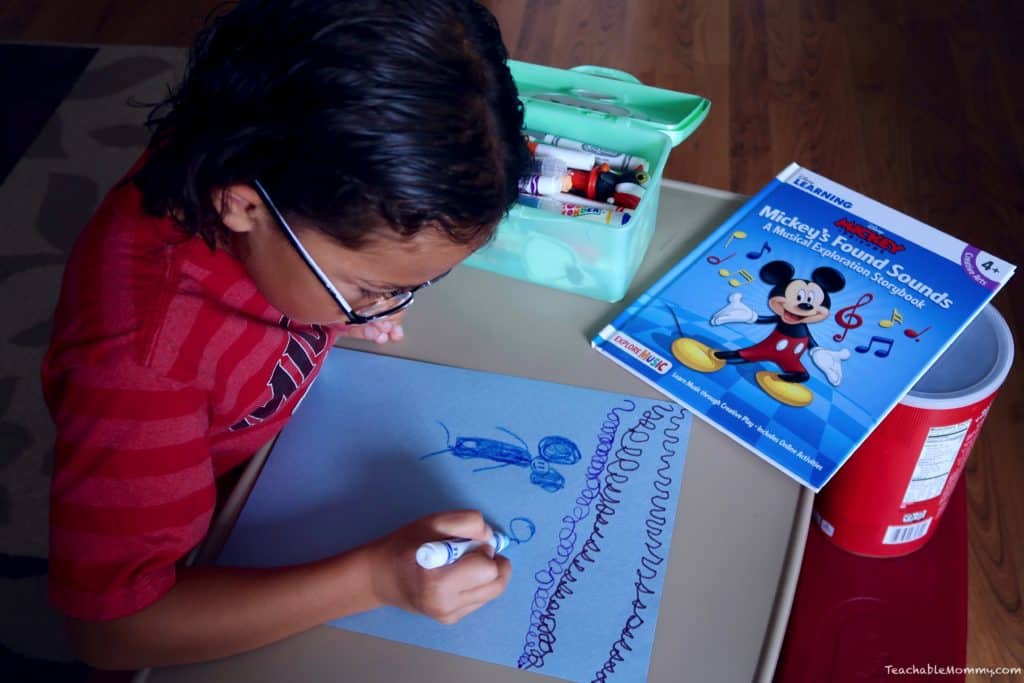 Hard at work making his drum!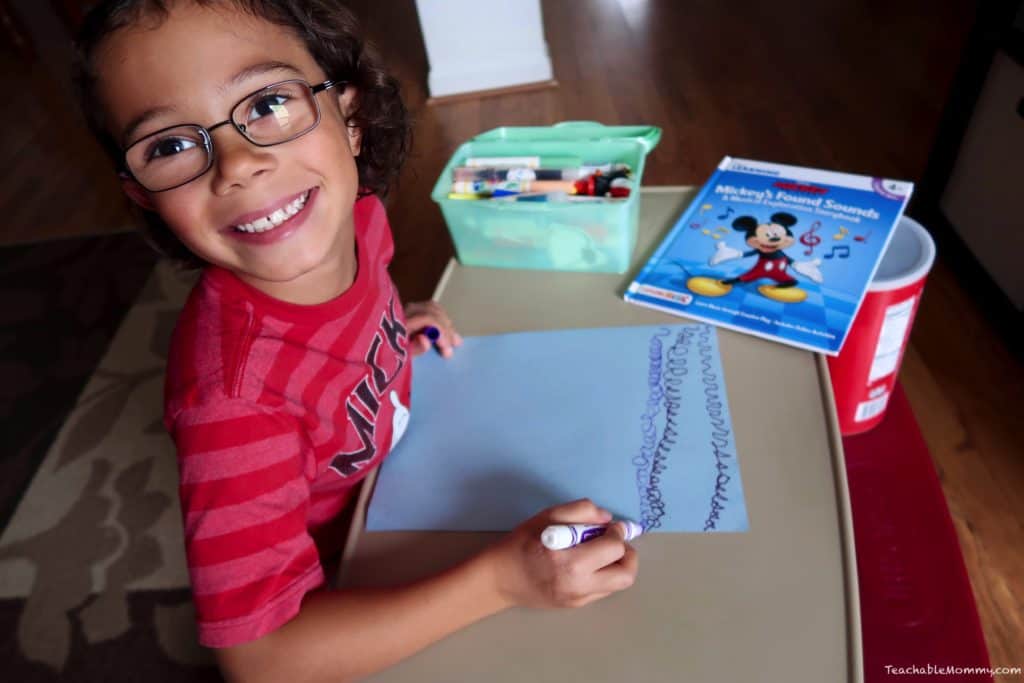 Moana: The Beat of Your Heart
Moana is sharing her village's love of music in this activity book. Kids can create their own percussion instruments to play along with the drums of Motonui. And when they are reenacting their favorite moments from the movie, what can I say except you're welcome!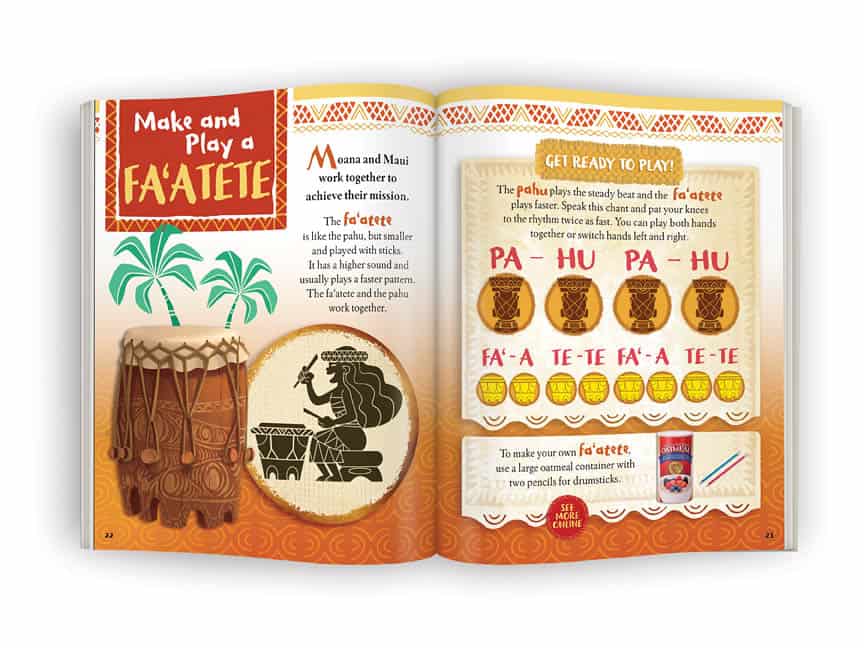 Look for each Disney musical exploration book at fine music and bookstores everywhere or by visiting Hal Leonard.