The latest Aladdin production news is here and I am excited to share! The cast is all set and filming has begun! The crew at Longcross Studios and it looks like they are ready to bring us a whole new world.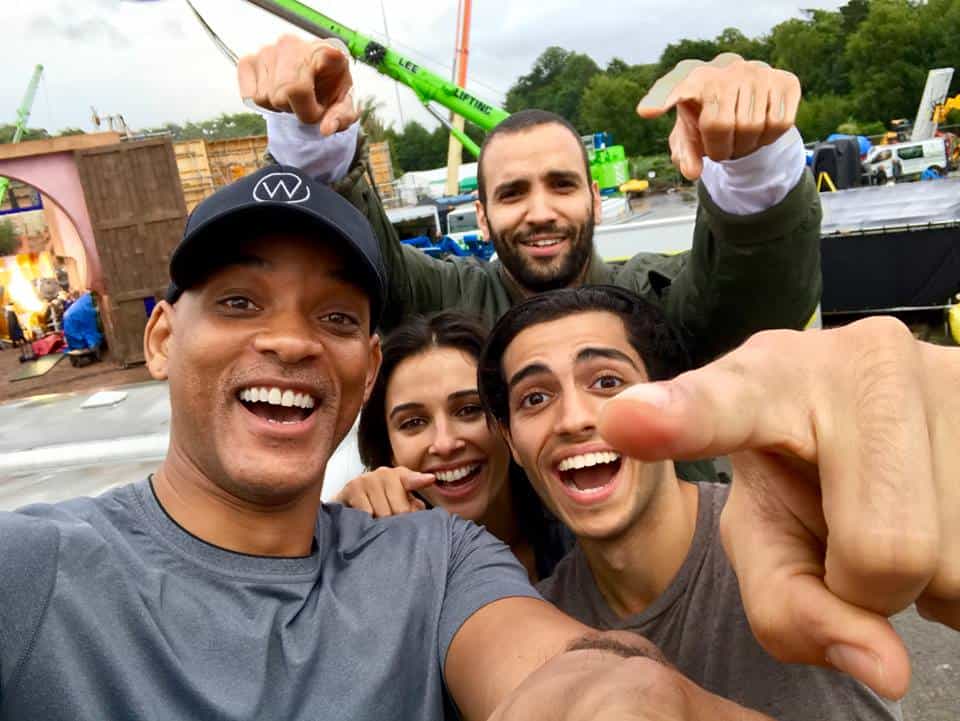 Will Smith, the Genie, shared this selfie of himself, Mena Massed (Aladdin), Naomi Scott (Princess Jasmine), and Marwan Kenzari (Jafar).
Also joining the cast are Navid Negahban as the Sultan, Nasim Pedrad as Dalia, Princess Jasmine's hand maiden and friend, Billy Magnussen as Prince Anders, a suitor from Skanland and potential husband for Jasmine, and Numan Acar as Hakim, Jafar's right-hand man and head of the palace guards.
My observation: It might be a little harder to hate Jafar with Marwan playing him. He definitely does not seem snake-like! Just saying…
Are you excited for the live-action Aladdin? I know we are!