Raise your hand if you love baby animals. I'm going to assume your hand is raised, if it's not then I might have to question what is wrong with you! Seriously though, there is something about baby animals that just warms the heart and brings peace. If you or someone on your list is an animal lover I have the perfect book for you- National Geographic Kids Hey, Baby! A collection of pictures, poems, and stories from nature's nursery.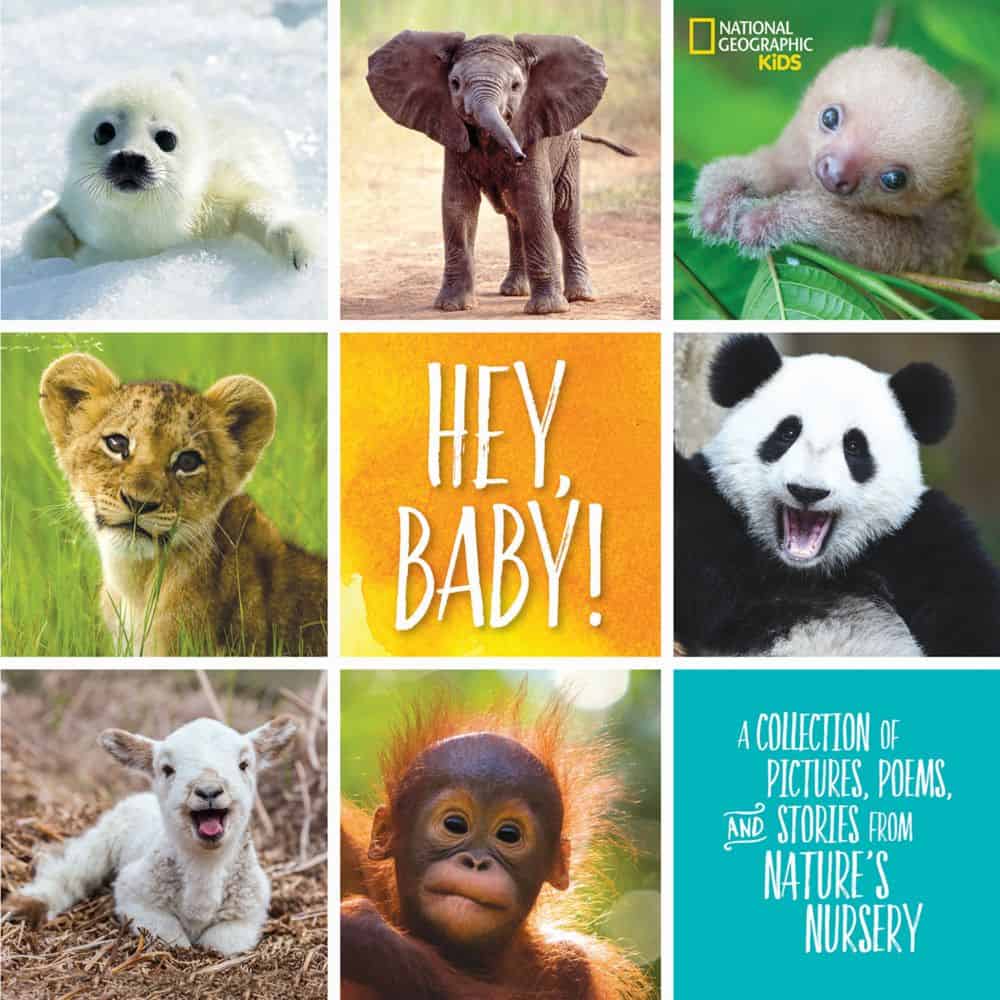 I received this product for free from Moms Meet, May Media Group LLC, who received it directly from the manufacturer. As a Moms Meet blogger, I agree to use this product and post my honest opinion on my blog. The opinions posted are my own.
National Geographic Kids Hey, Baby!
Hey, Baby is a book filled with adorable photos, interesting stories, poems, and fun facts about the animals and nature it features. Each section, divided by habitats, starts off with a poem and a too cute photo gallery of "more itty bitty babies" at the end.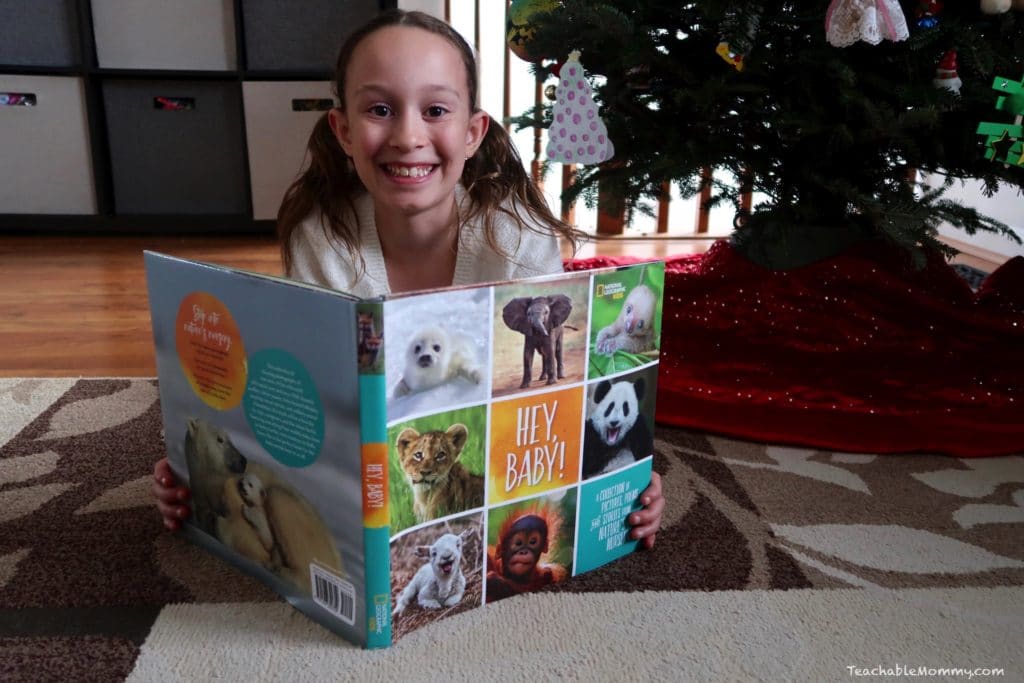 Throughout the book your whole family will enjoy discovering some familiar and all new animal kingdom babies. The cuteness is almost too much! There are also stories of unusual animal friendships, folktales, and animal rescues that are sure to make you go awe! You will love how porcupines got their quills according to Native Americans. We also learned that unlike other big cats, Snow Leopards can't roar.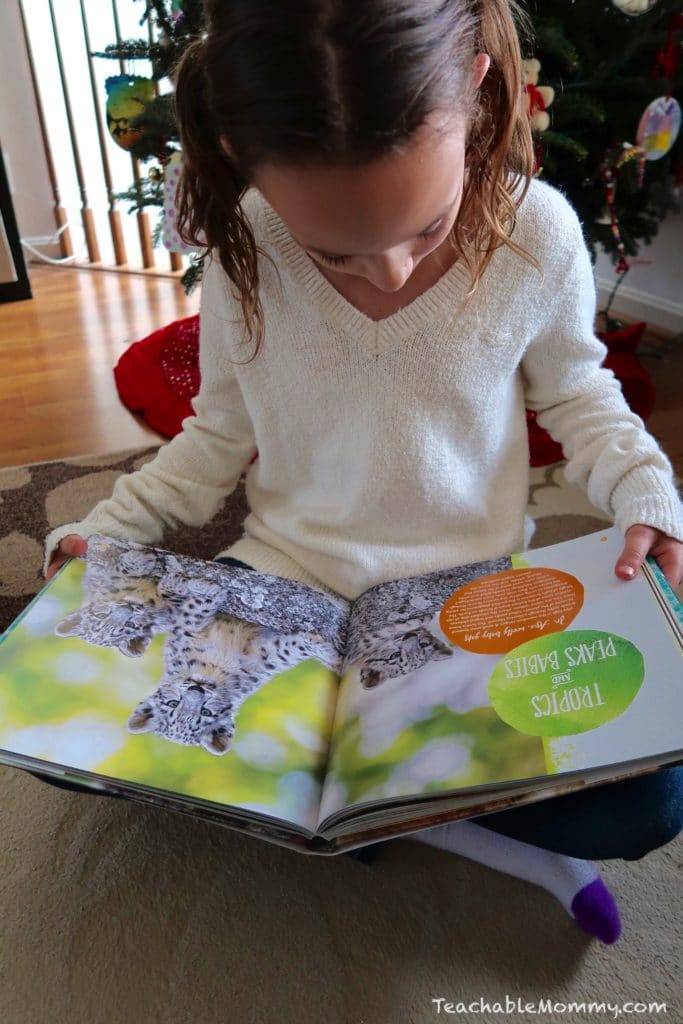 When you give the gift of National Geographic Kids books like Hey, Baby, your purchase supports the exploration, research, and conservation efforts of the National Geographic Society.
Fun Animal Facts:
Baby porcupines are porcupettes.
Sea otters sometimes hold each others hands while sleeping.
Both Baby koalas and baby kangaroos are joeys.
Meerkats make great babysitters.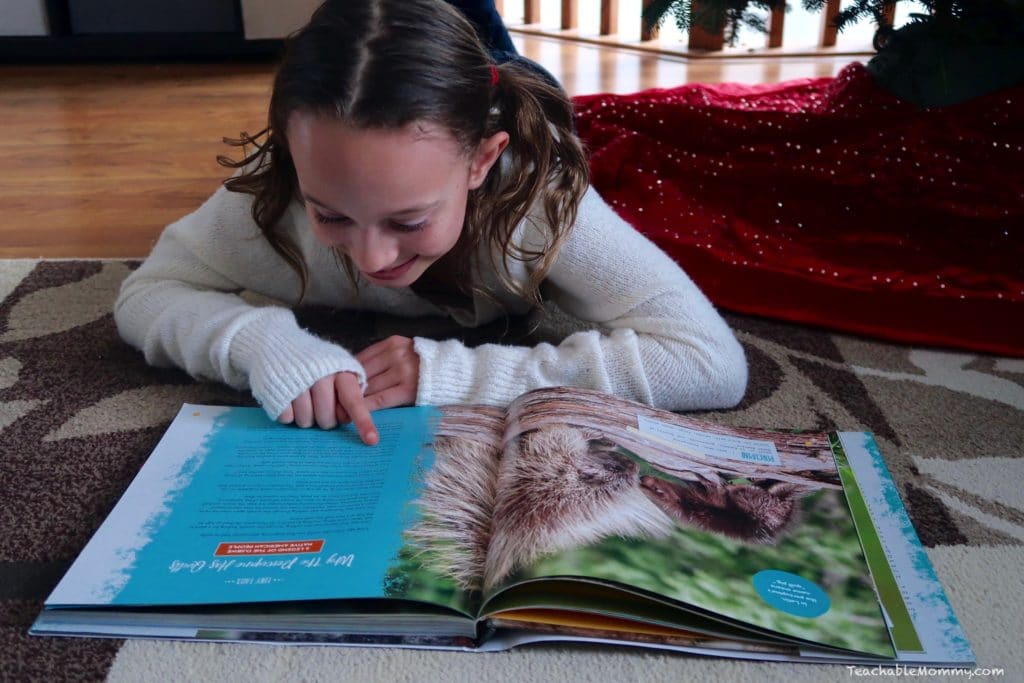 Pick up your copy today!
It might be a National Geographic Kids book, but all ages will enjoy learning more about the cutest members of the animal kingdom! Find Hey, Baby! at Barnes & Noble, Books-a-Million, Target, Costco, Amazon, Walmart, and National Geographic.
Enter the Giveaway!
One reader will receive a copy of Hey, Baby!: A Collection of Pictures, Poems, and Stories from Nature's Nursery!