I am back from California and #TheLastJediEvent. It was such an amazing adventure! I cannot wait to share everything with you. But first lets kick it off with the new Star Tours and holiday fun at Disneyland Resort! From "it's a small world" to the Haunted Mansion and so much more, Disneyland transforms for the holiday season. And it is beautiful!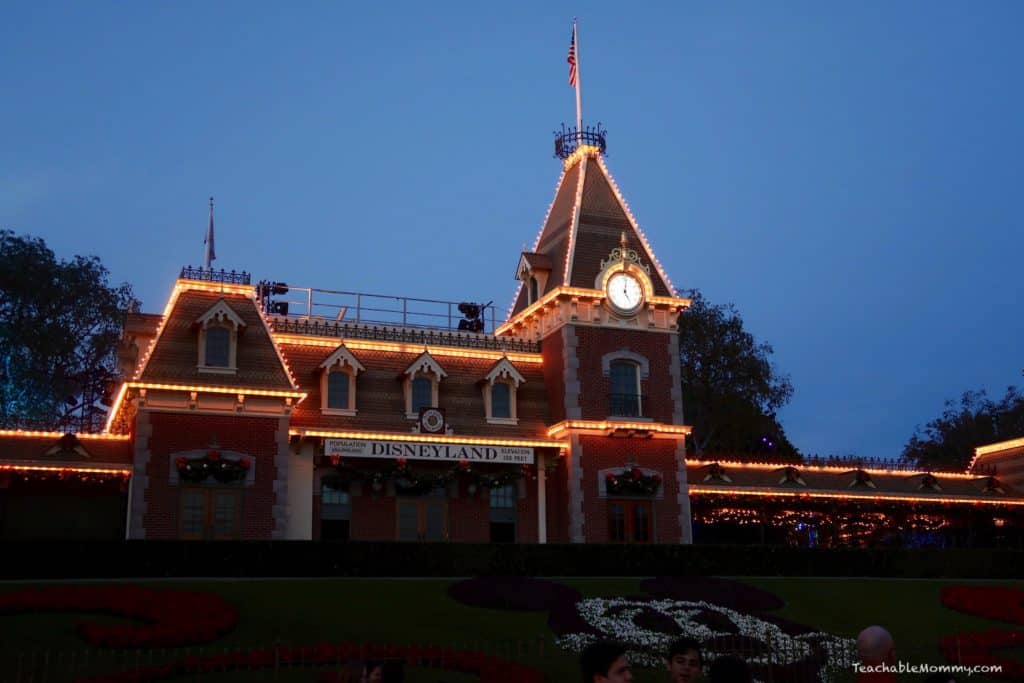 Sleeping Beauty's Winter Castle made for the perfect backdrop for our group photo. You can tell we are all super psyched to explore the parks!

First stop: Star Tours- The Adventure Continues!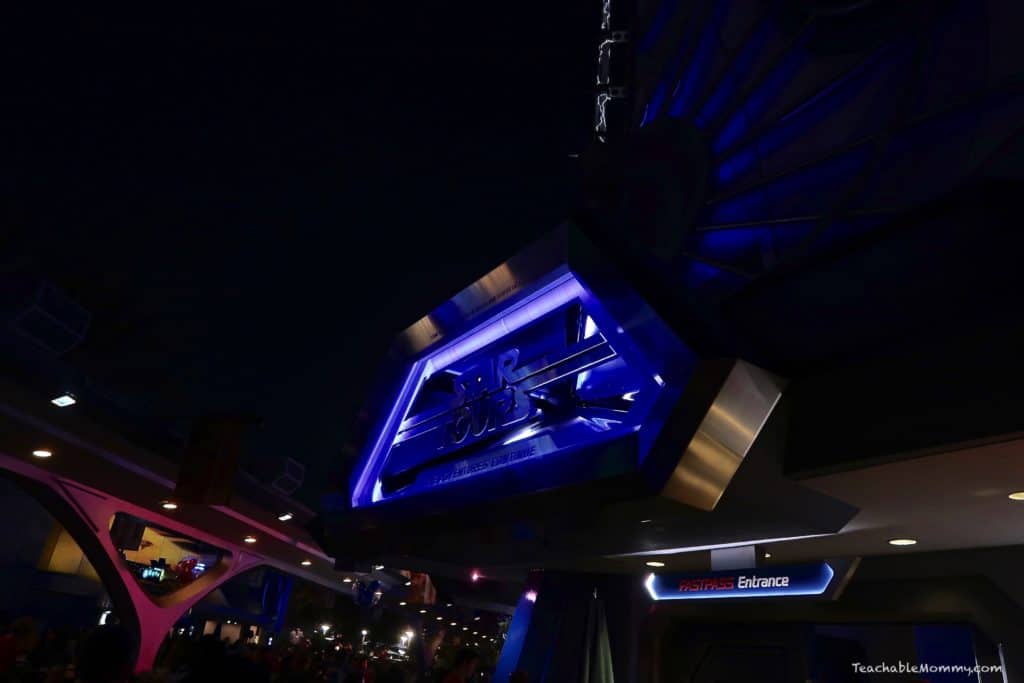 Two new scenes are waiting for you when you step onboard your Starspeeder 1000. The first one finds you in the middle of an epic battle on Crait, as seen in The Last Jedi trailer.
"Star Tours, what are you doing here?!"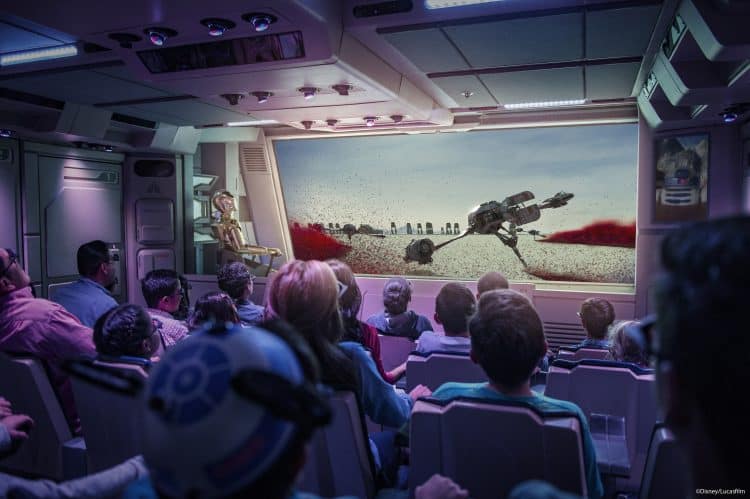 Riders also get to check out Batuu, a planet on the outer rim of the Star Wars galaxy. Batuu is the planet we will all get to experience when Star Wars: Galaxy Edge opens at Disneyland and Hollywood Studios! Also throughout your Star Tours ride you will meet some friends and foes from the latest Star Wars films.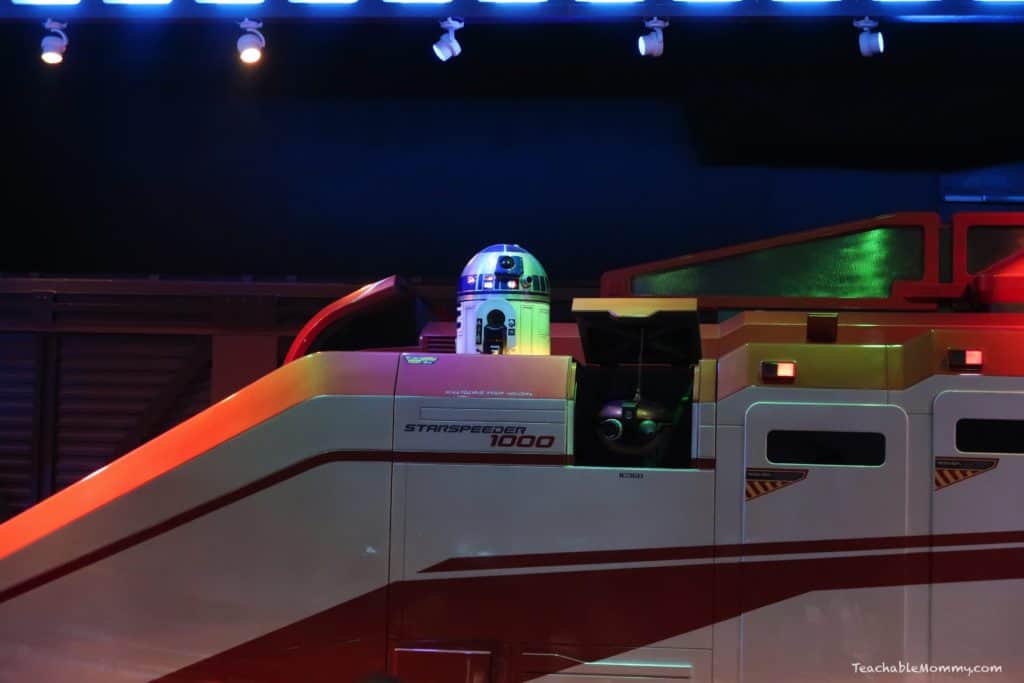 Over in Launch Bay, like Rey, you must choose your path. Do you want to meet Darth Vader, Chewbacca, Kylo Ren, or all the above? Okay not quite the galaxy altering decisions she has to make, but still a tough one 😉
We ended up visiting Kylo Ren because he was pretty adamant about it. He is always looking for new recruits for the dark side.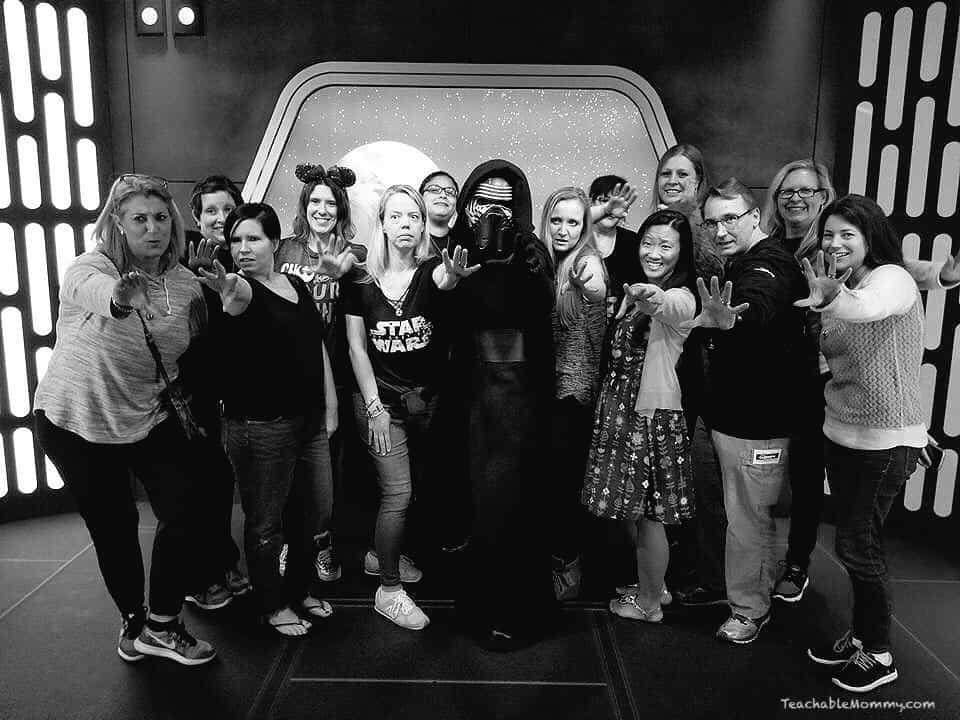 He wasn't impressed I chose the resistance. Sorry not sorry friend.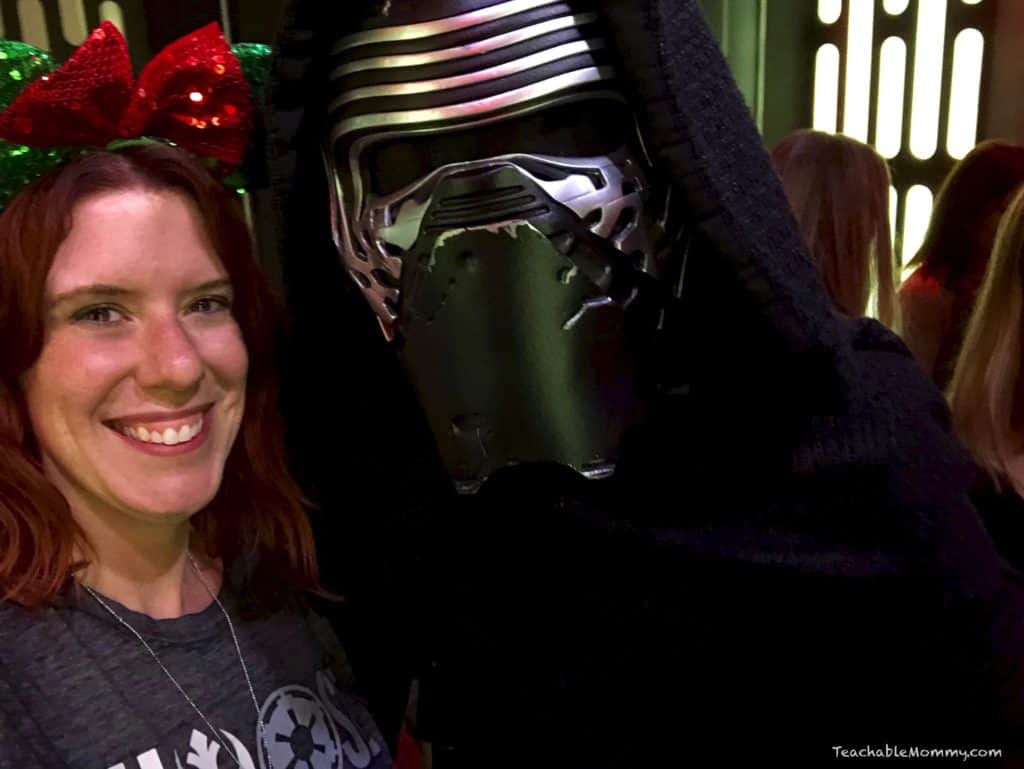 After such a close call with The First Order, it was nice to sit and sing-a-long with the Happiest Cruise That Ever Sailed, "it's a small world" Holiday!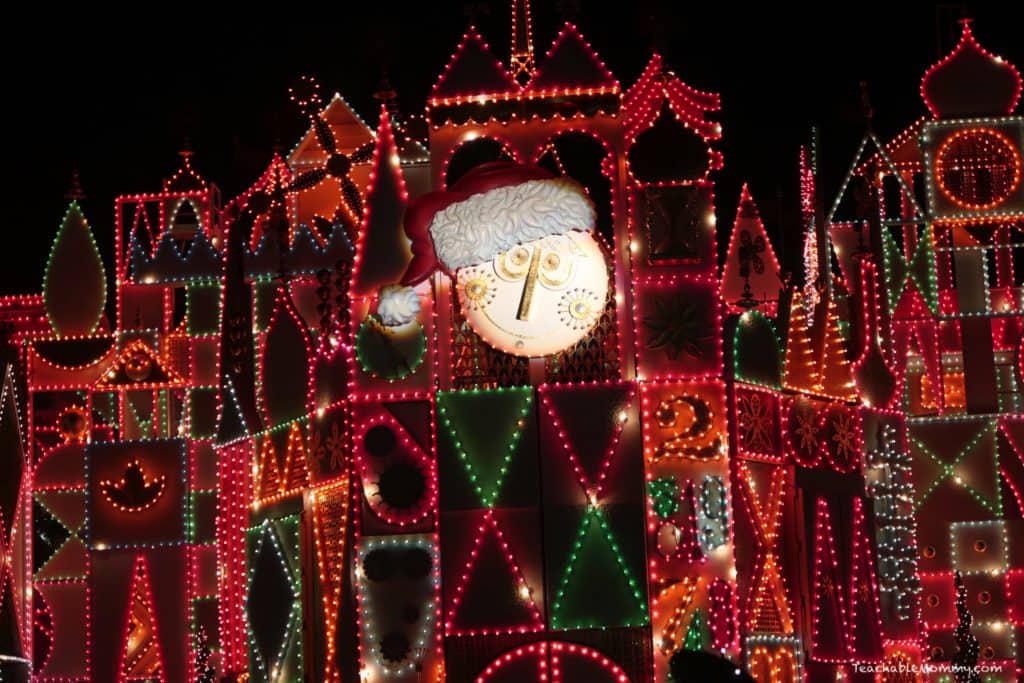 I don't think my photos do it justice, I was wowed by it all. Sail with me in the video below!
Any Nightmare Before Christmas fans? I have both hands raised! One of the coolest things about Disneyland during the holidays is The Haunted Mansion, Nightmare Before Christmas overlay.
The entire outside of the mansion and ride itself has been transformed to give you the feeling your are in Halloweentown.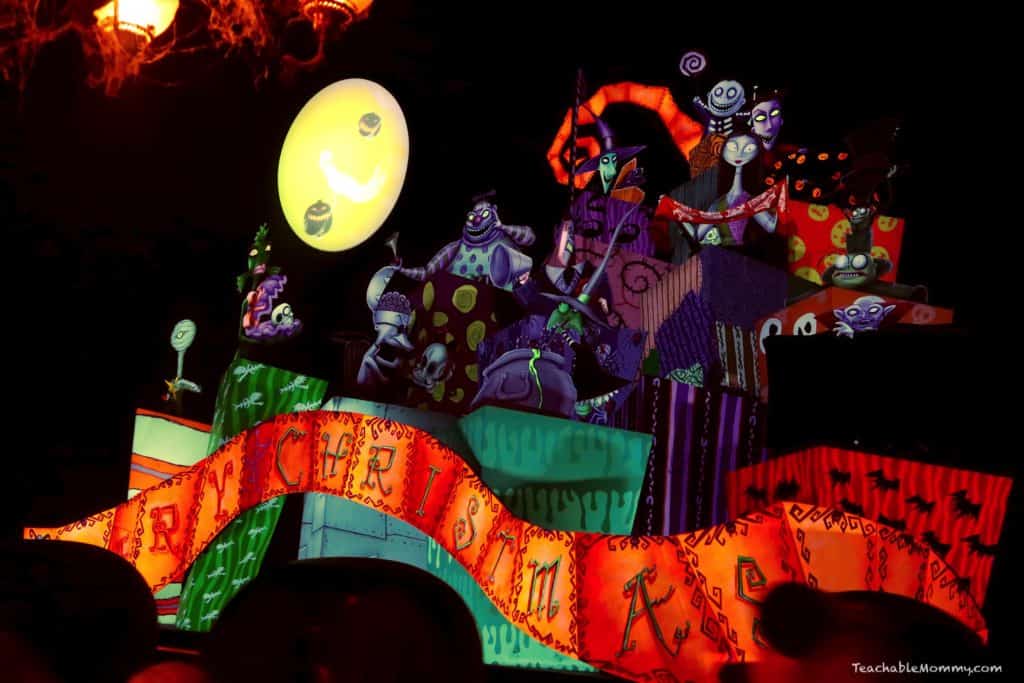 Jack Skellington, Zero, Sally, and the rest of the happy haunts are getting ready for Christmas in the only way Halloween characters can, merry with a side of creepy.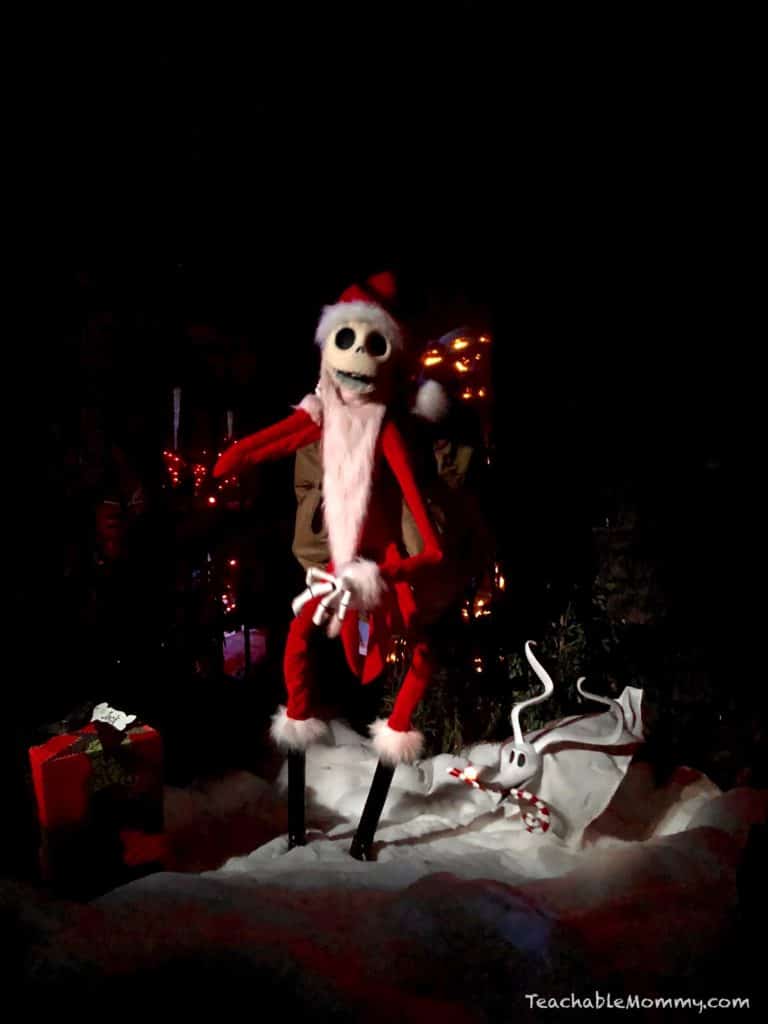 Watch out for Oogie Boogie!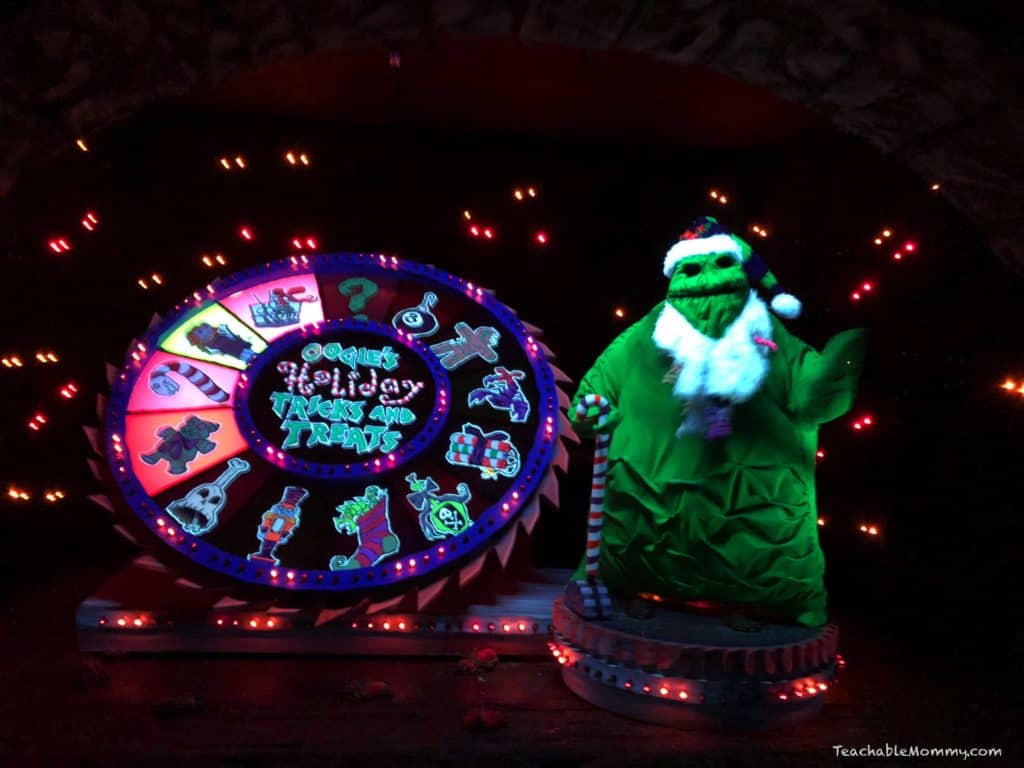 Whew, we made it out alive and headed to California Adventure, with all its twinkling lights, fun decorations, and awesome rides. Disney Festival of Holidays features live music, dance, and delicious food November 10, 2017–January 7, 2018. Add it to your must-dos for the holidays!

I couldn't wait to ride Guardians of the Galaxy Mission: Breakout! Last time I was at Disneyland it wasn't open yet, so yay!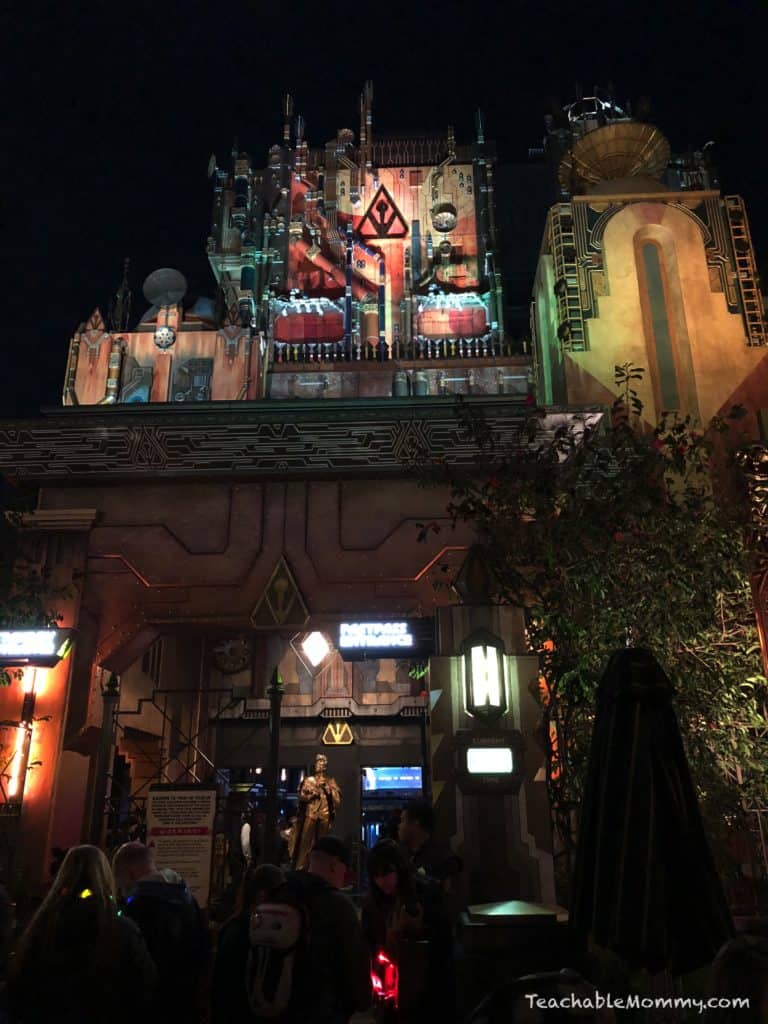 The queue area is a trove of fandom fun. Be on the lookout for Marvel and Disney items The Collector has stowed away inside his fortress. Then help Rocket and the rest of the Guardians break out of The Tivan Collection while rocking out to a pretty sweet soundtrack, thrilling drops, and funny moments with The Guardians themselves.
You can tell we had a blast. Screams, giggles, and all!
Cars Land is my favorite spot in California Adventure and when those neon lights come on, perfection. The Radiator Springs crew did a great job decorating for the holidays. I love the wrench wreaths, air filter garland, and hubcap trees!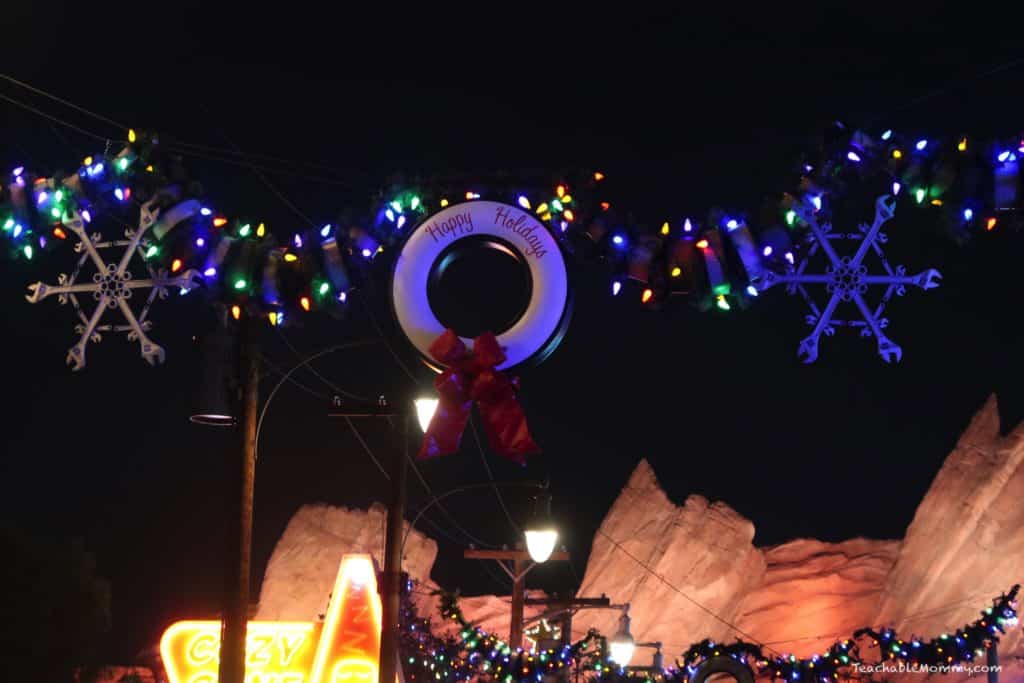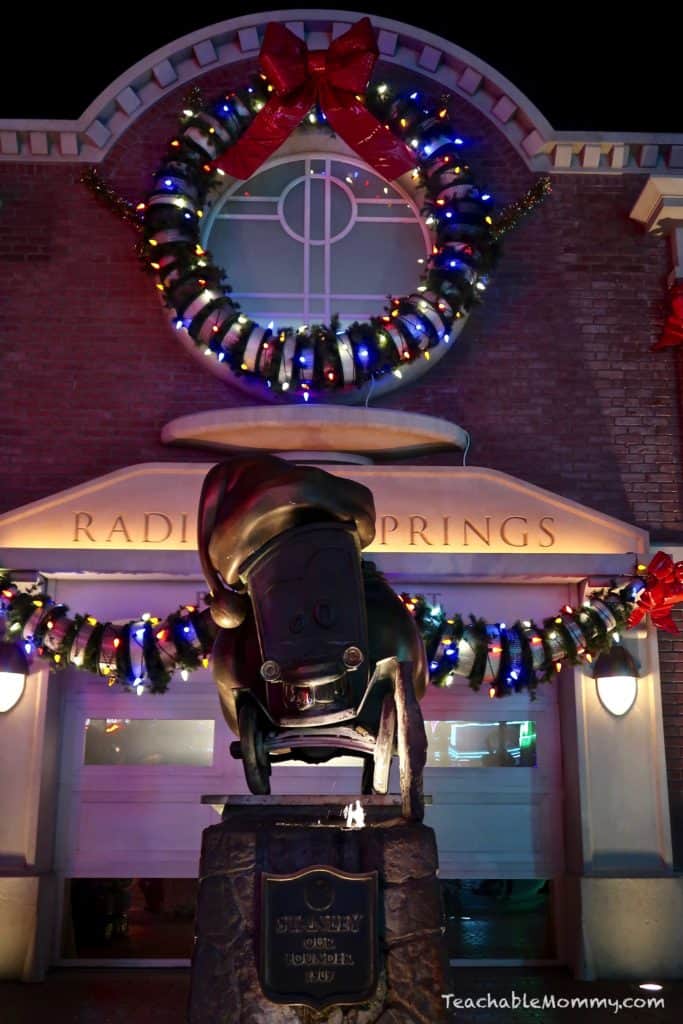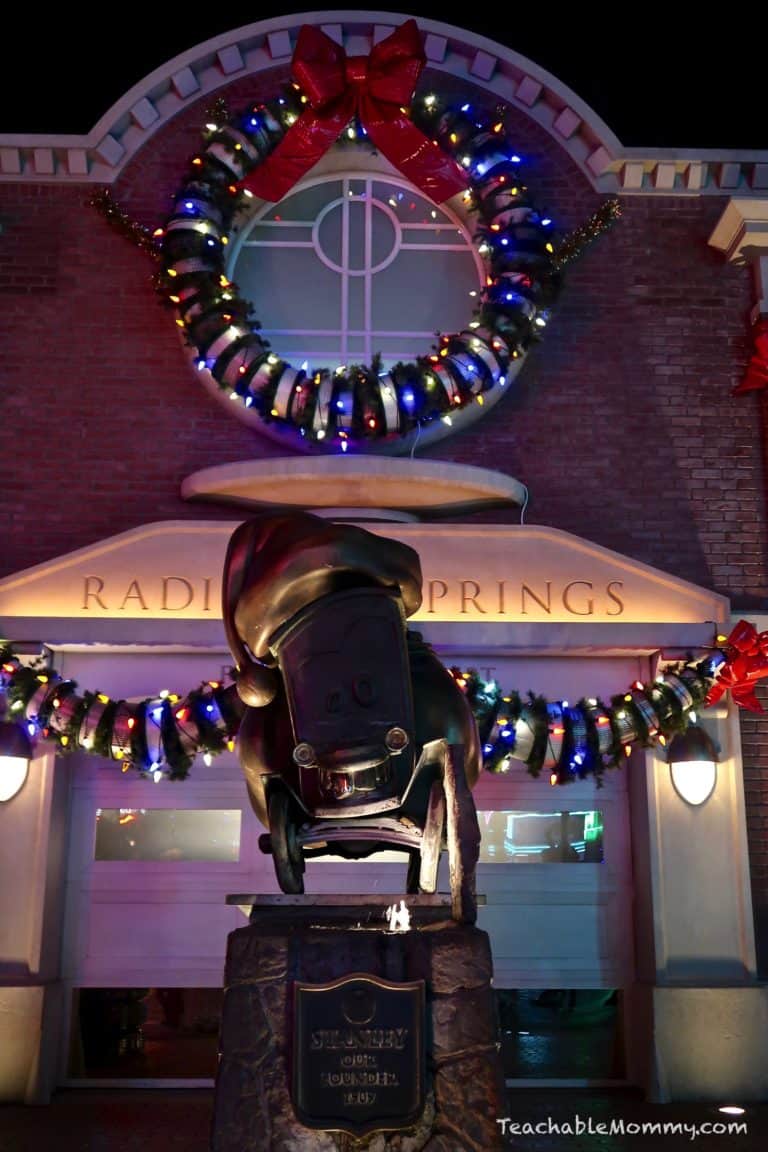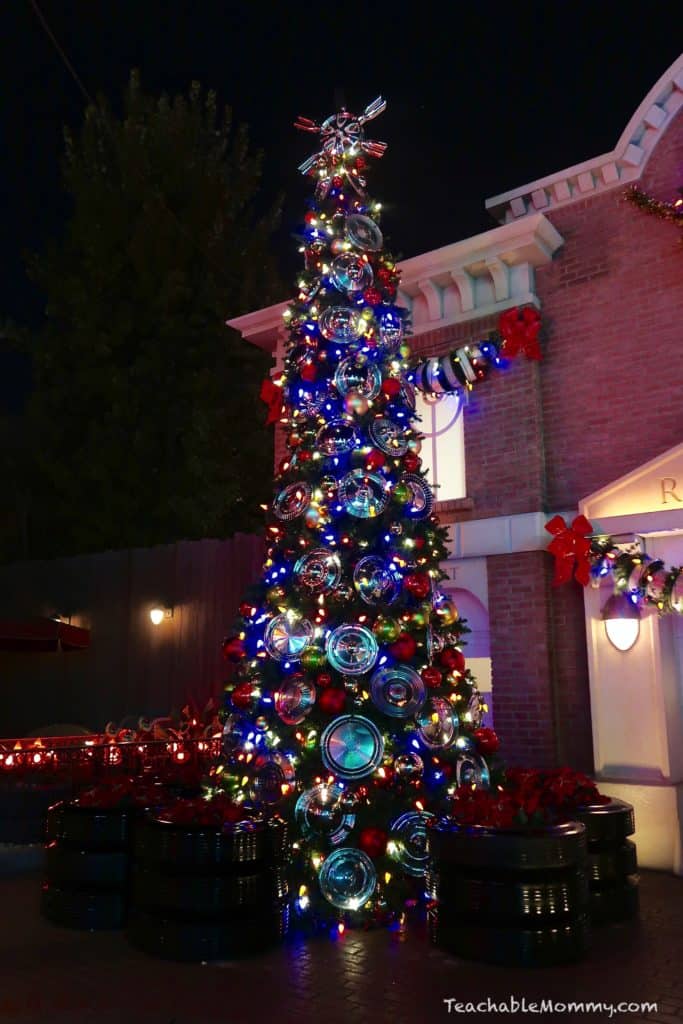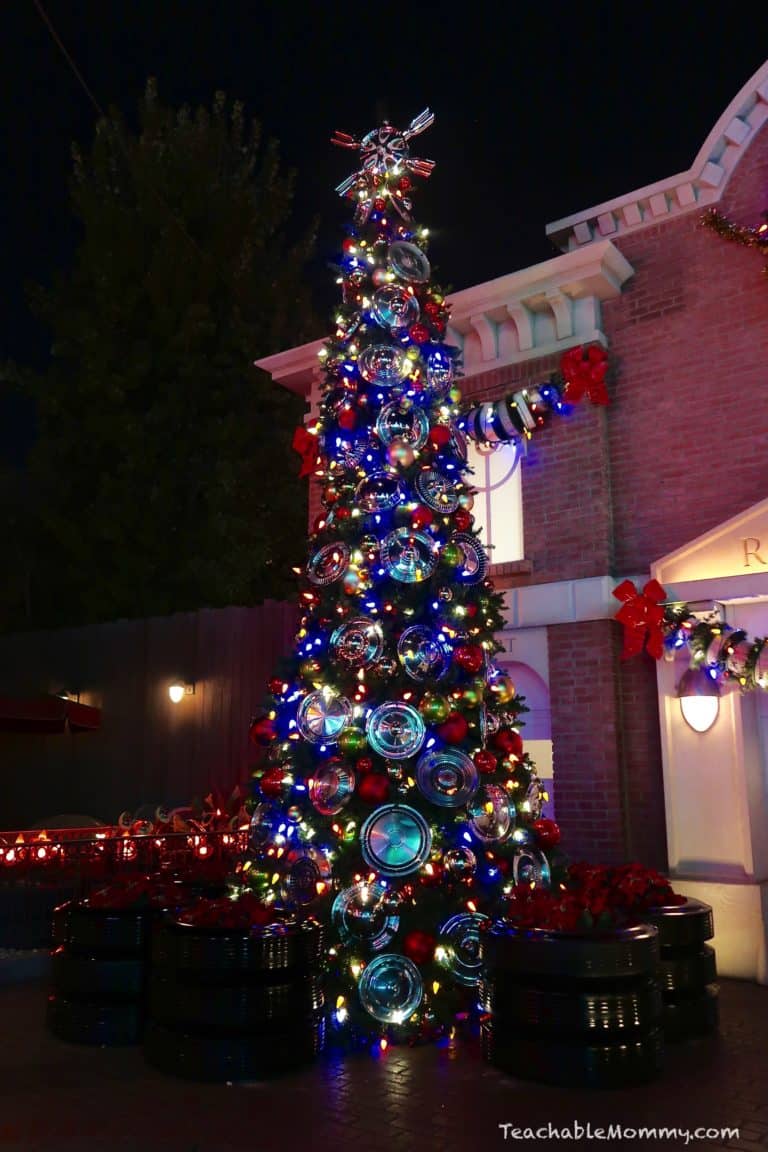 Disneyland during the holidays is all kinds of merry, bright, and beautiful! I'm so thankful I got to experience it this trip and I hope to get back again real soon!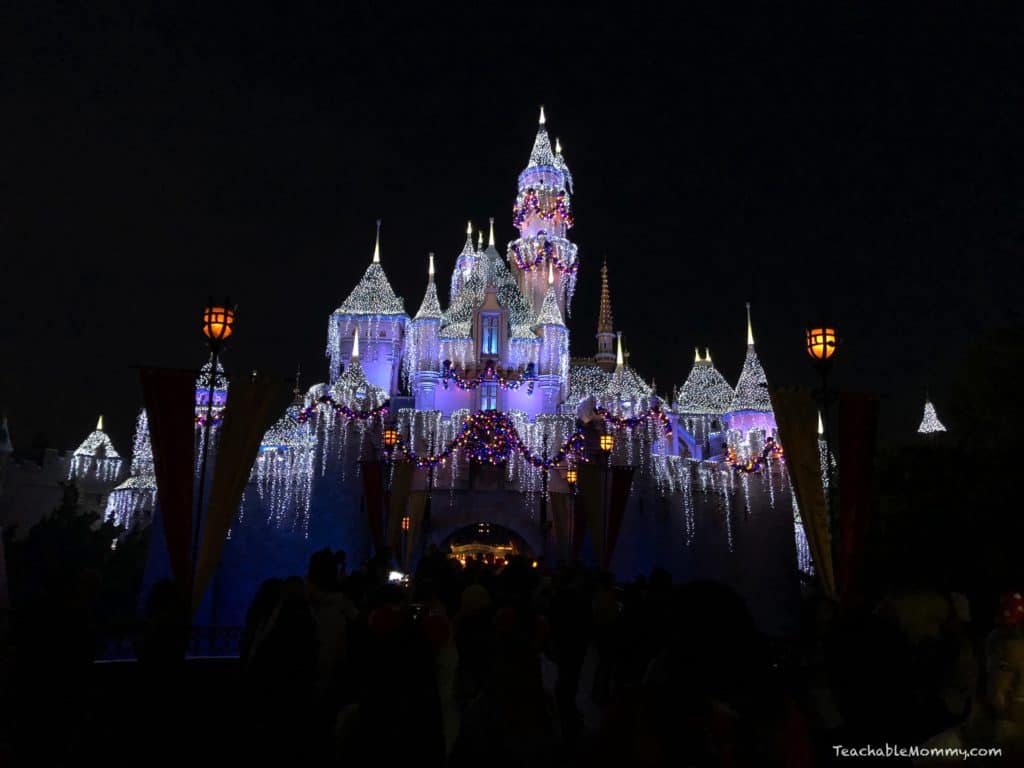 You can get a peek into Star Wars The Last Jedi on Star Tours- The Adventure Continues right now. Then go see Star Wars: The Last Jedi, opening in theaters everywhere December 15th 2017!


Find the Force online #TheLastJedi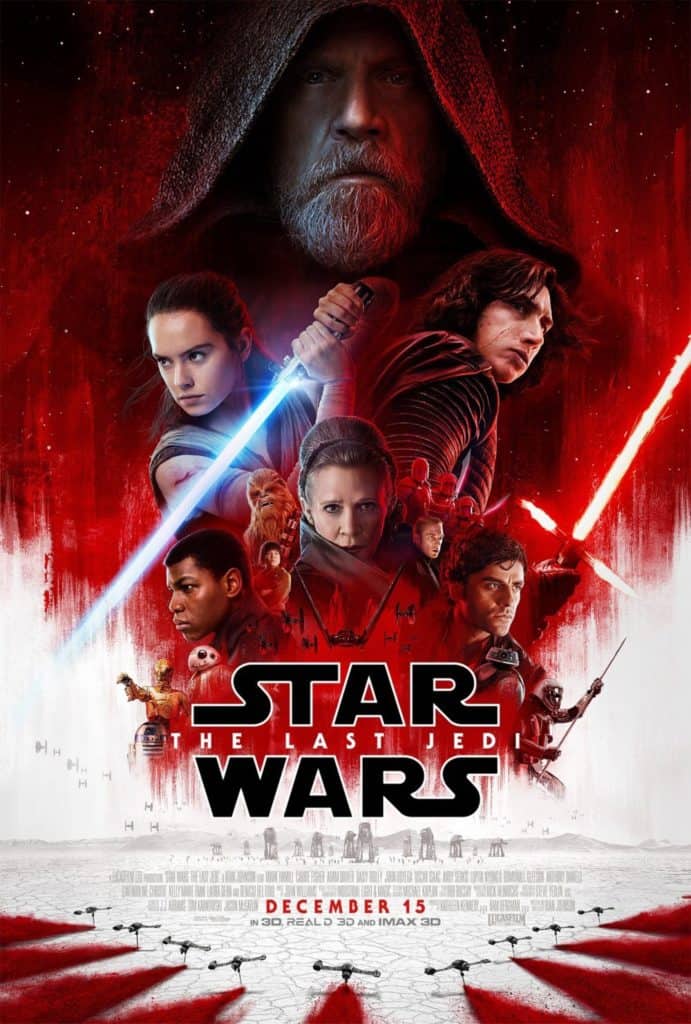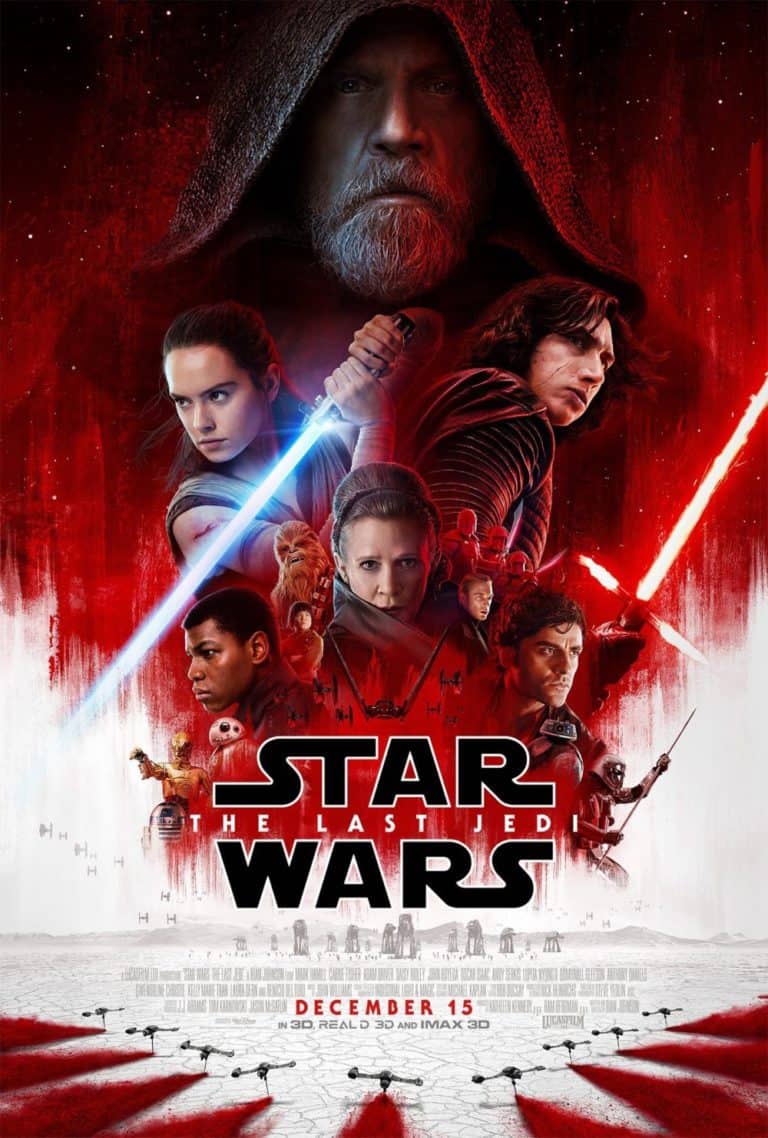 I was invited to an all-expenses paid trip to Los Angeles. As always, all opinions are my own.