I am not sure where to start when it comes to the Star Wars The Last Jedi Press Junket. It was a surreal and awesome experience that I still can't believe I was a part of. To sit in a room with the main talent of the film, the director, and some intense Elite Praetorian Guards, it was a dream come true for this Star Wars fan. The day was full of opportunities to experience a galaxy far, far, away. Ready to join me? Punch it Chewie!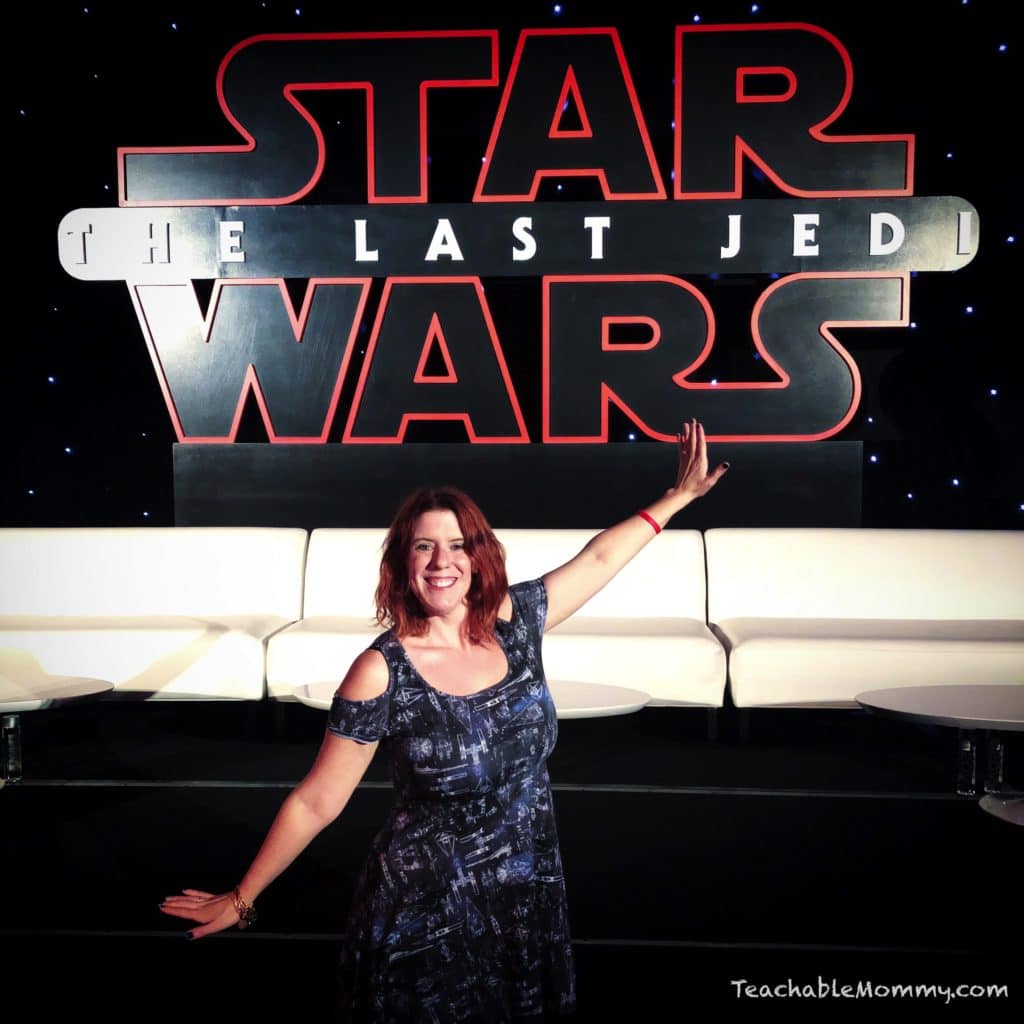 I was invited to an all-expenses paid trip to Los Angeles. Affiliate links are used below.As always, all opinions are my own.
The day started with the Q & A with the main talent of The Last Jedi. Which trumped any morning afterwards, because who can top a day starting with Luke Skywalker making jokes about socks? I won't give too much away, the post with all the juicy bits is coming next week, but trust me you will want to know what these guys are laughing about! Such tease I know.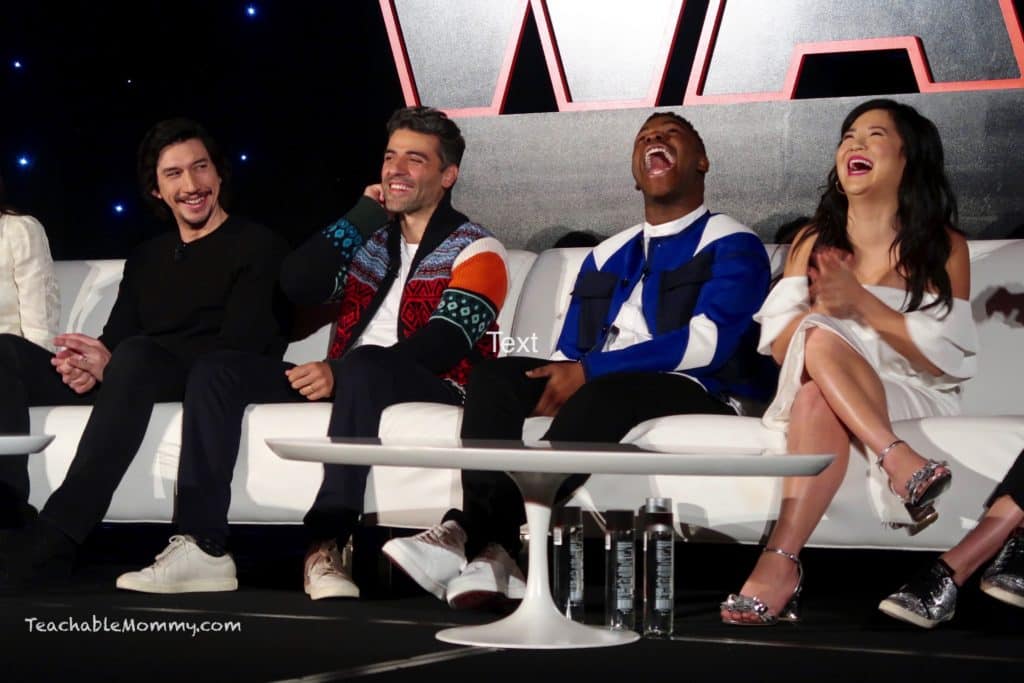 While exploring all things Star Wars, I met the new droid, BB-9E. At first he wasn't too sure about me, something to do with my dress not representing droids. But after I explained that I didn't make the dress, he seemed to forgive me and we became friends.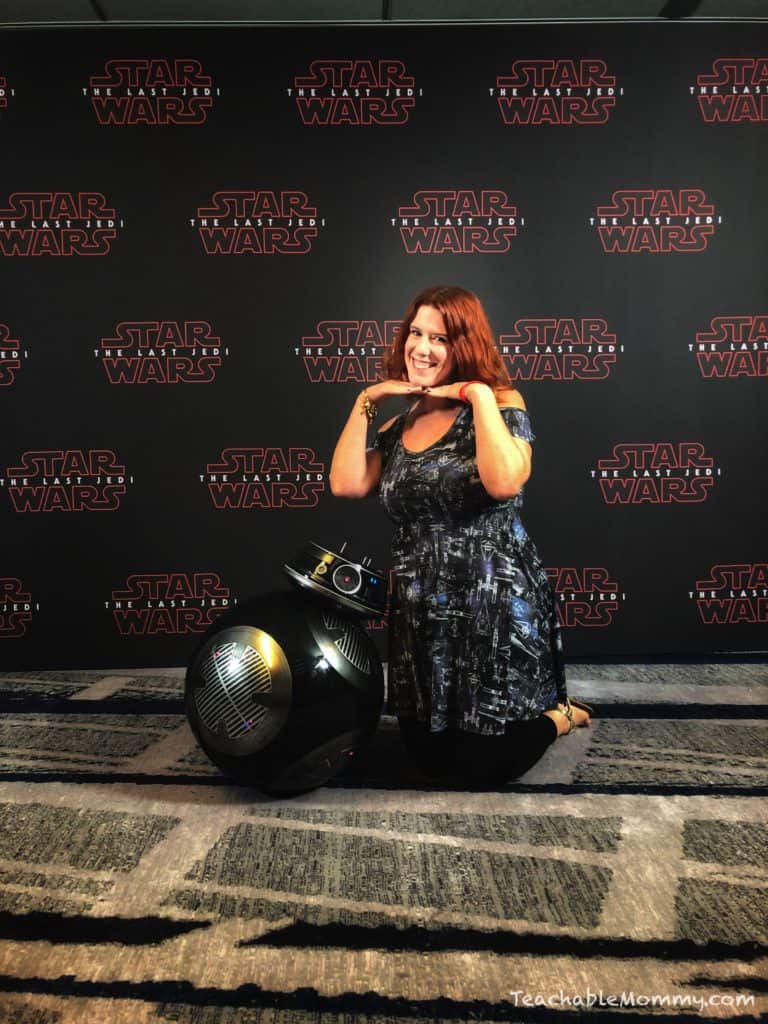 I think we make a cute pair.


After saying goodbye to BB-9E and promising I would pick up his Funko Pop, I found something that is going in my husband's stocking. Who doesn't need a R2-D2 razor? Or if you prefer the dark side there are those too.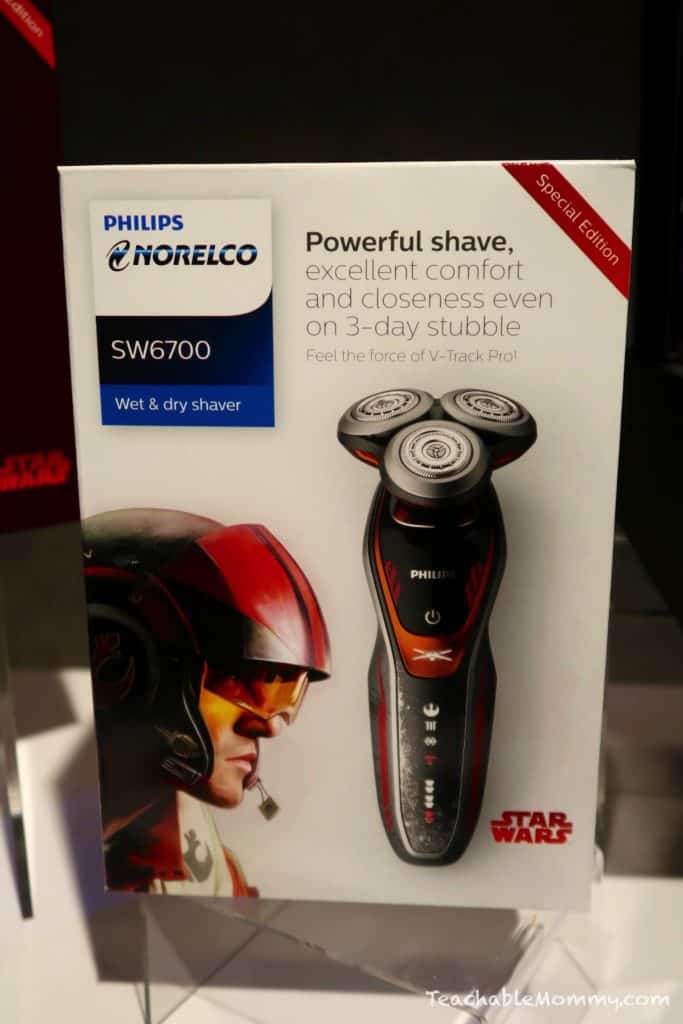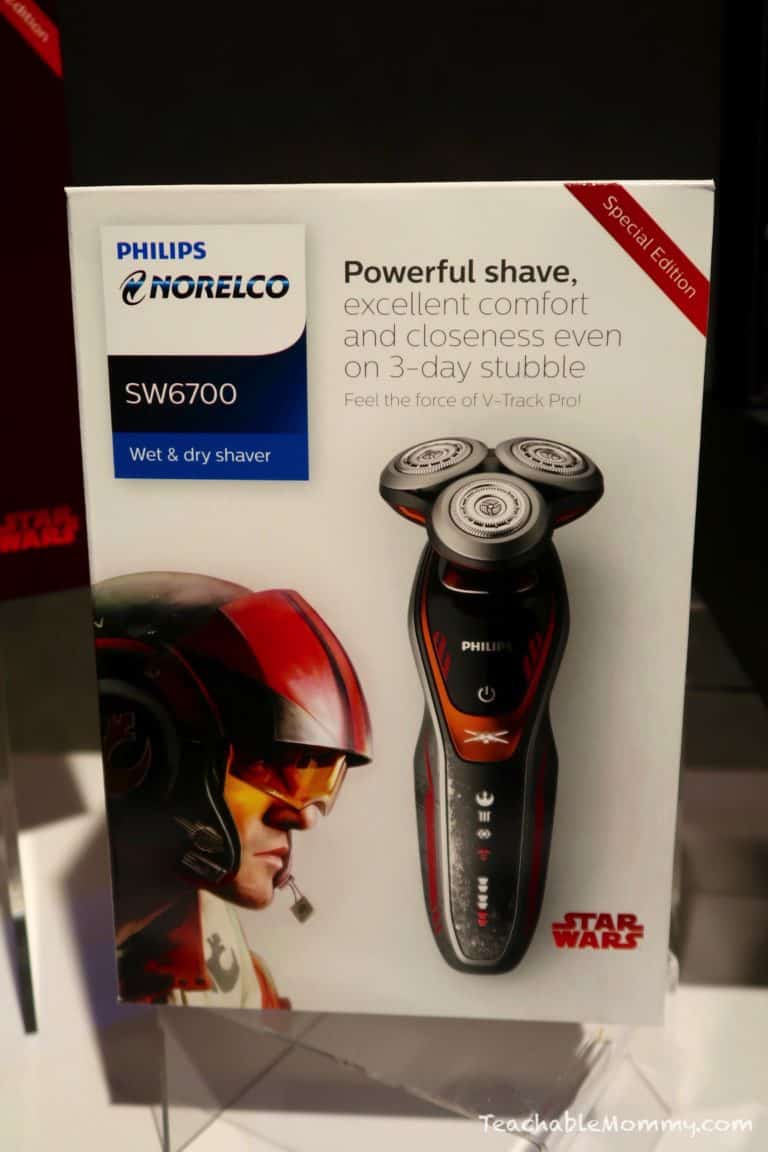 One of the hardest decisions I had to make was picking out my t-shirt design. Look at these, and you'll understand why I debated heavily with myself.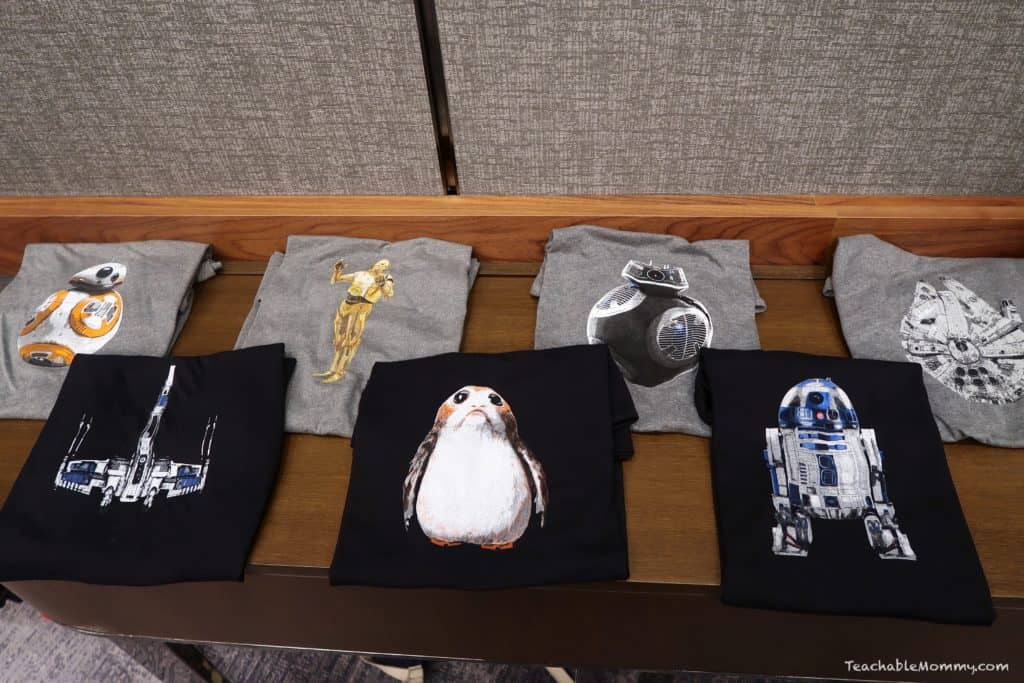 After deciding on R2-D2, I got to watch as they printed my shirt right in front of me! So cool!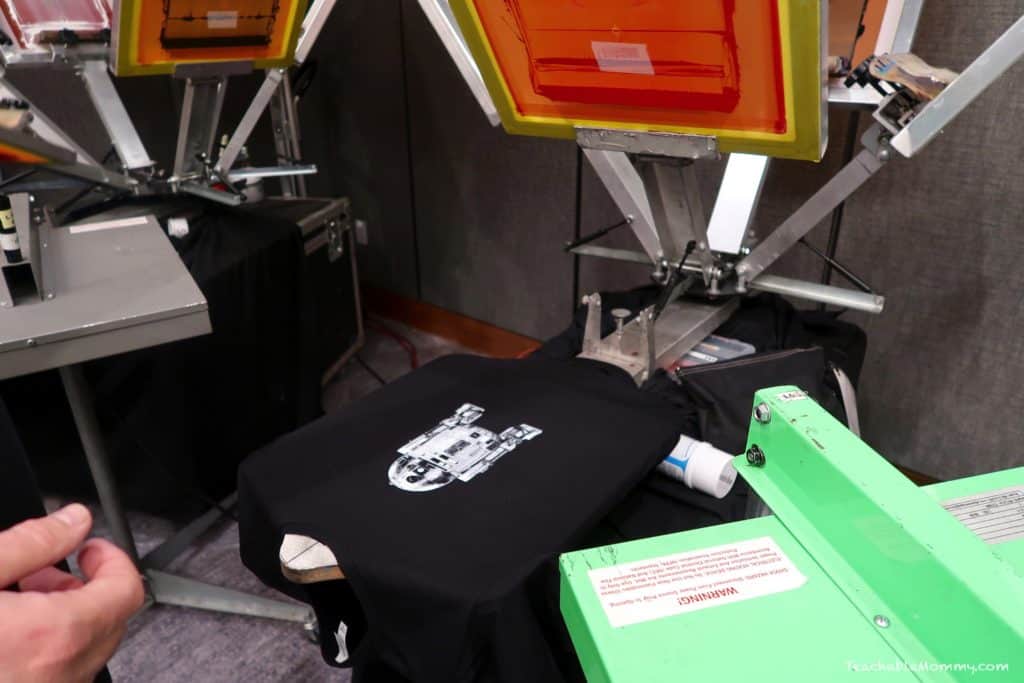 The gamer in me was not disappointed with the X-Lab VR game: Droid Repair Bay. It felt so realistic, like I could reach out and touch BB-8. The graphics are high quality and smooth, plus the game is free to download!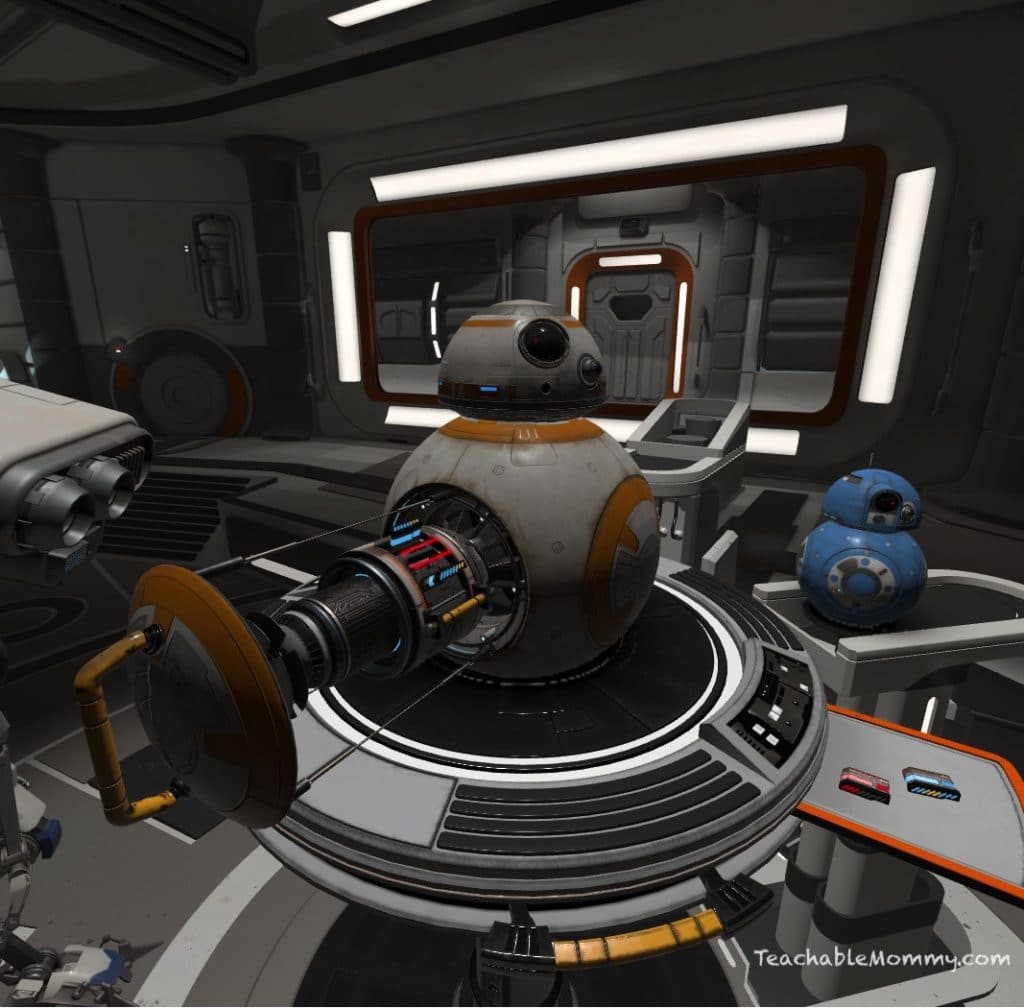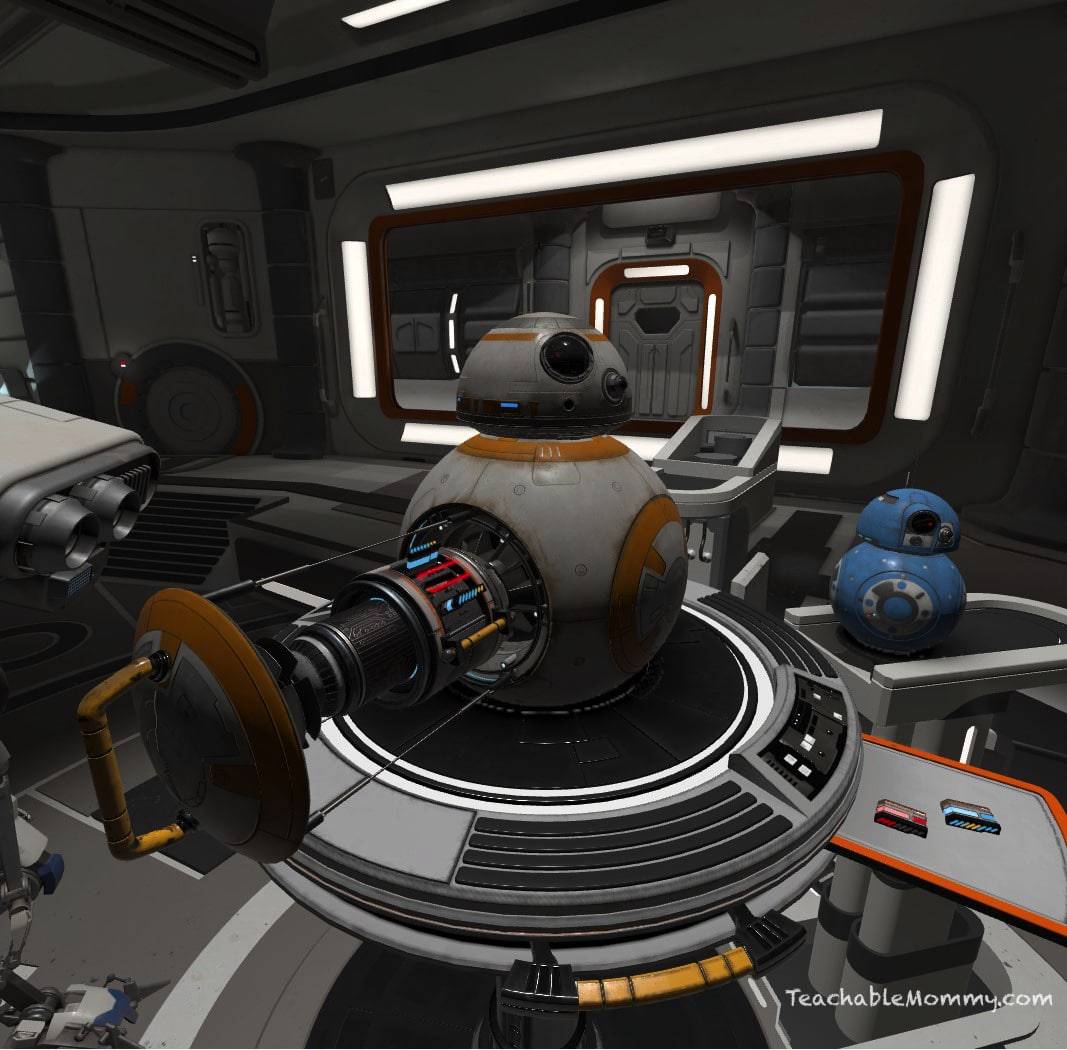 Screenshot of me repairing BB-8. Keep an eye out while you play, Poe runs by the repair bay!
Another demo I LOVED was the Star Wars Jedi Challenges over in the Disney Consumer Products area. I took on Darth Maul and won. He was no match for this Jedi!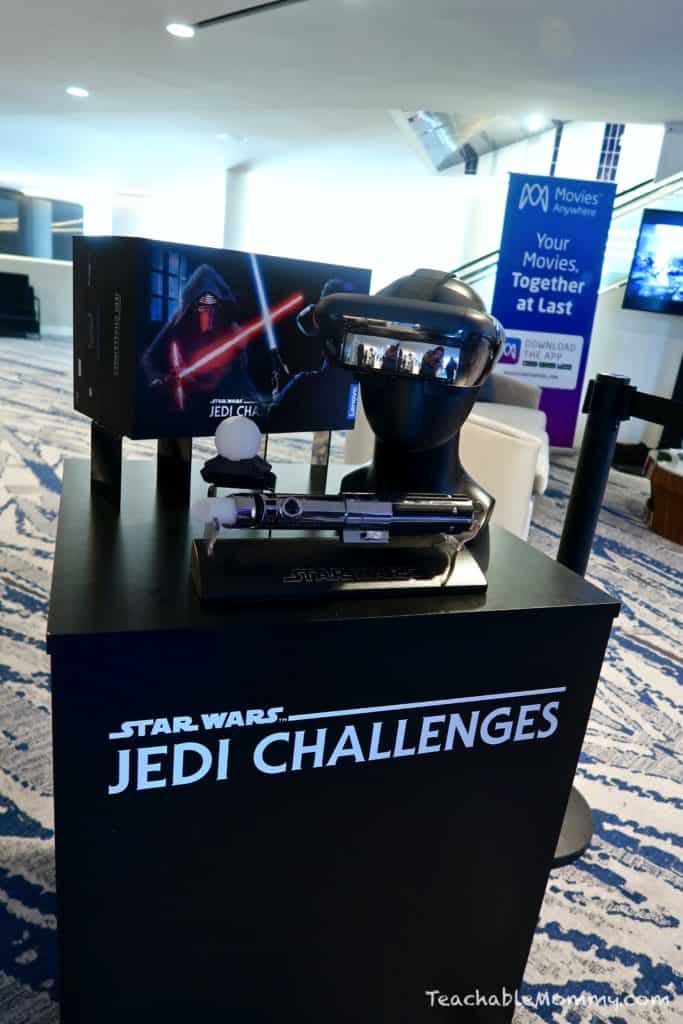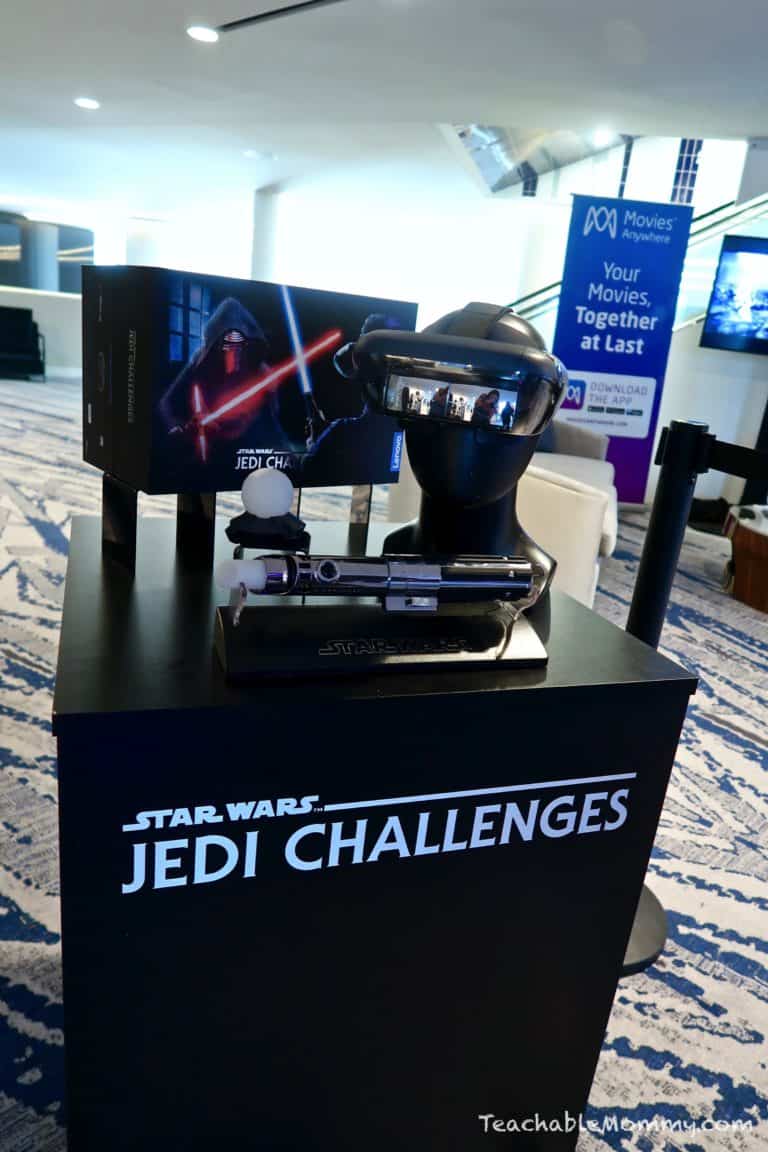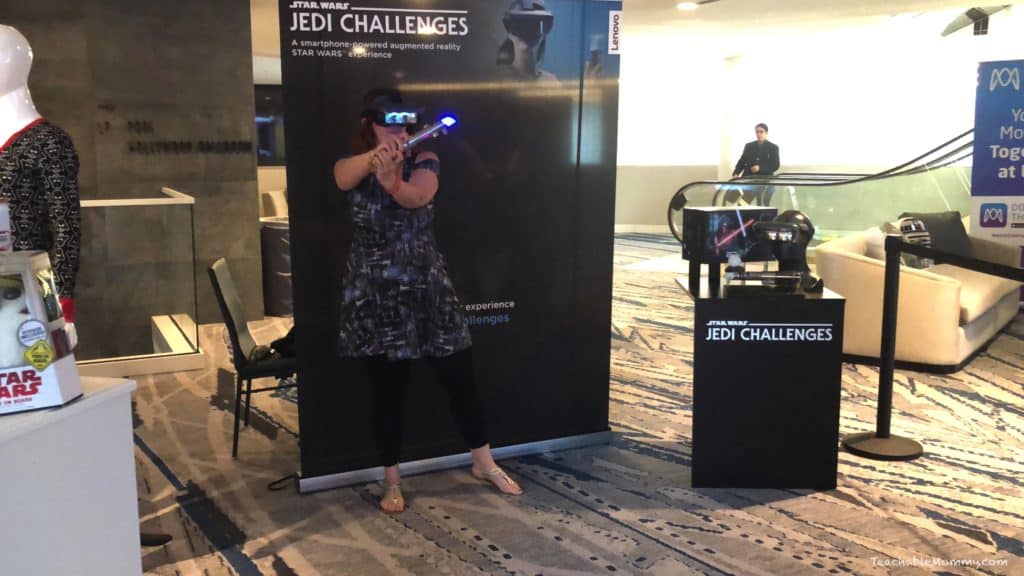 After showing Maul who is the boss, I did some wish list making with all the other sweet Star Wars products.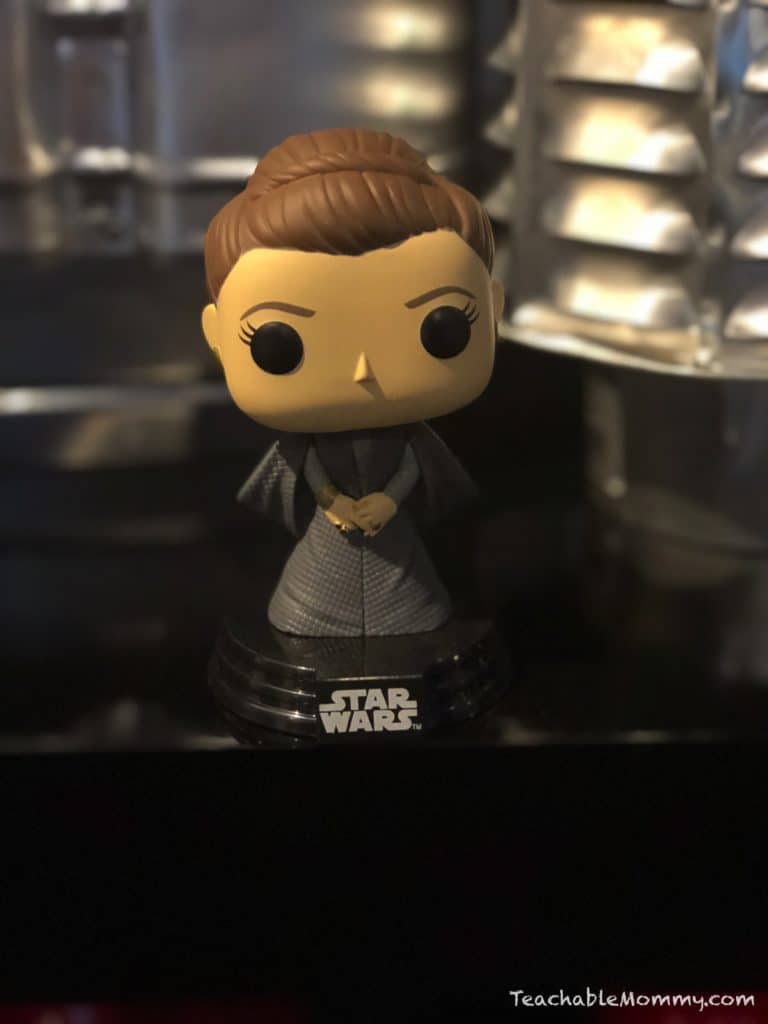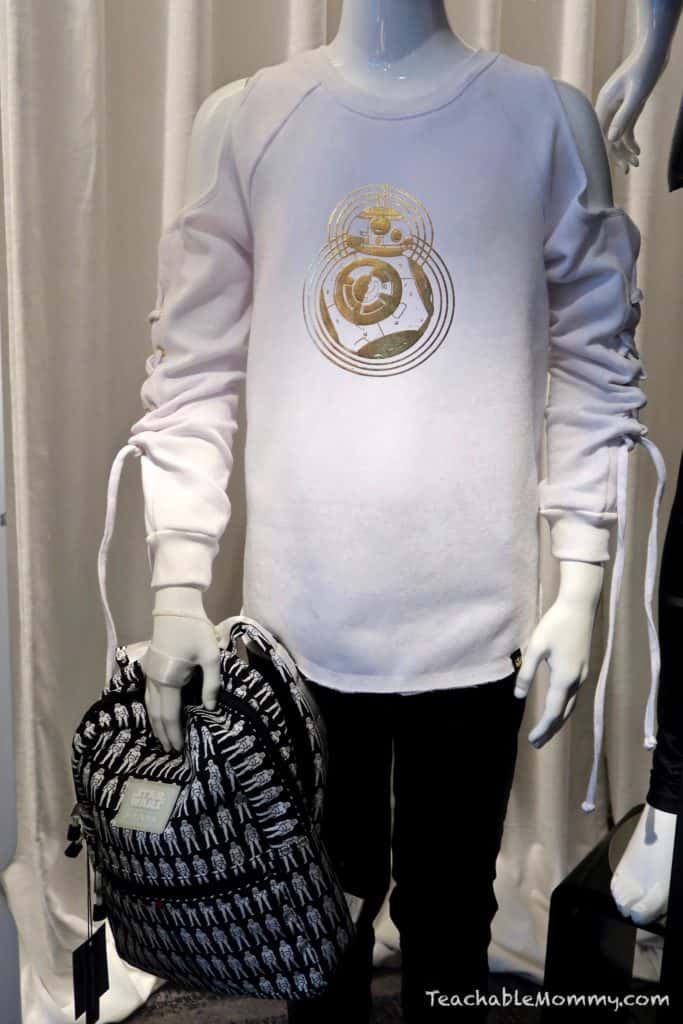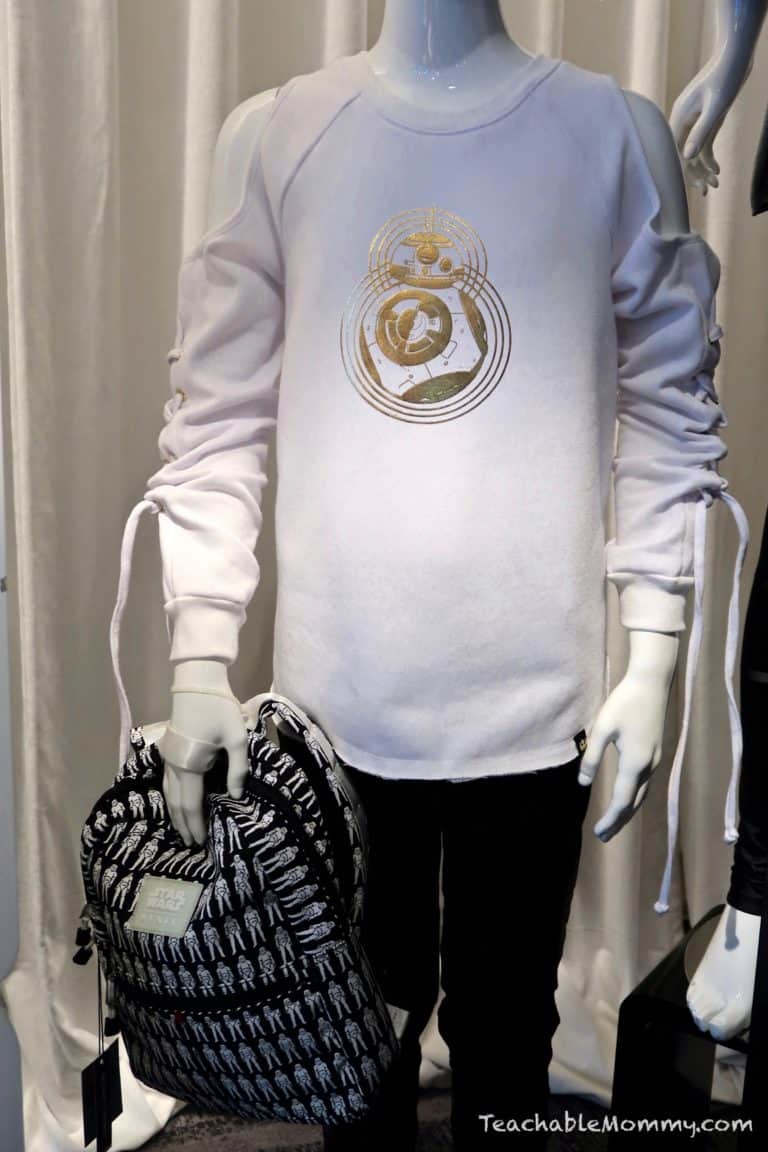 I hope my husband is reading this. Hint hint babe.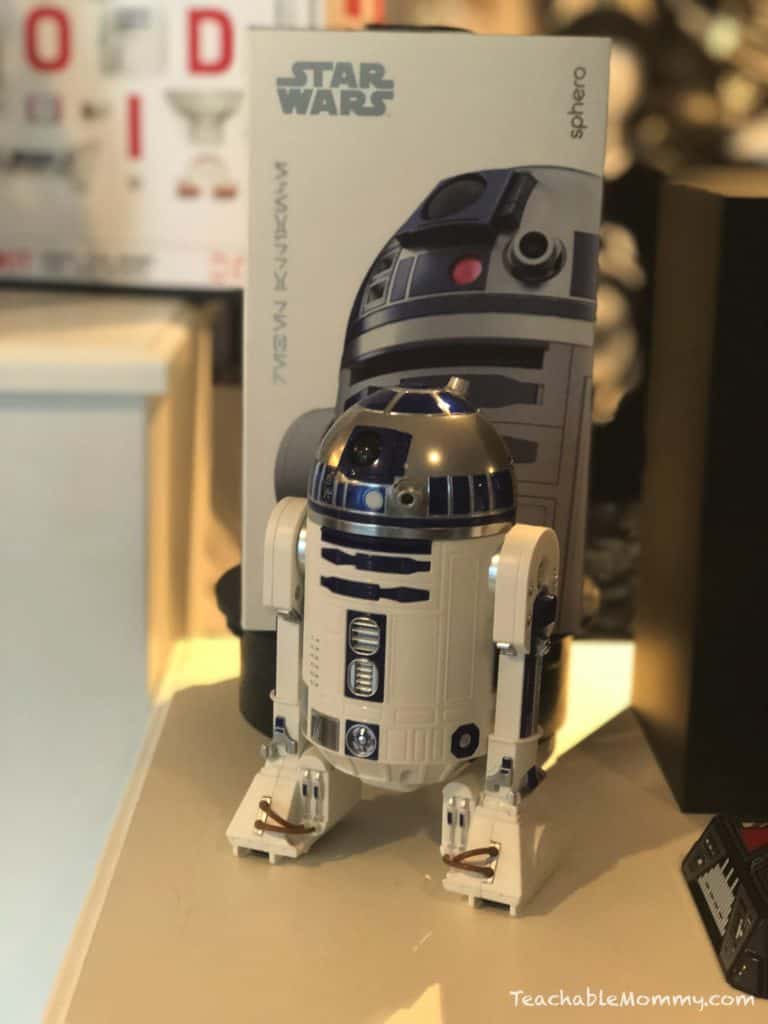 We have BB-8 from Sphero so naturally we also need R2-D2. Just saying.
My kids oohed and ahhed over the new costumes, Legos, toys, and clothes.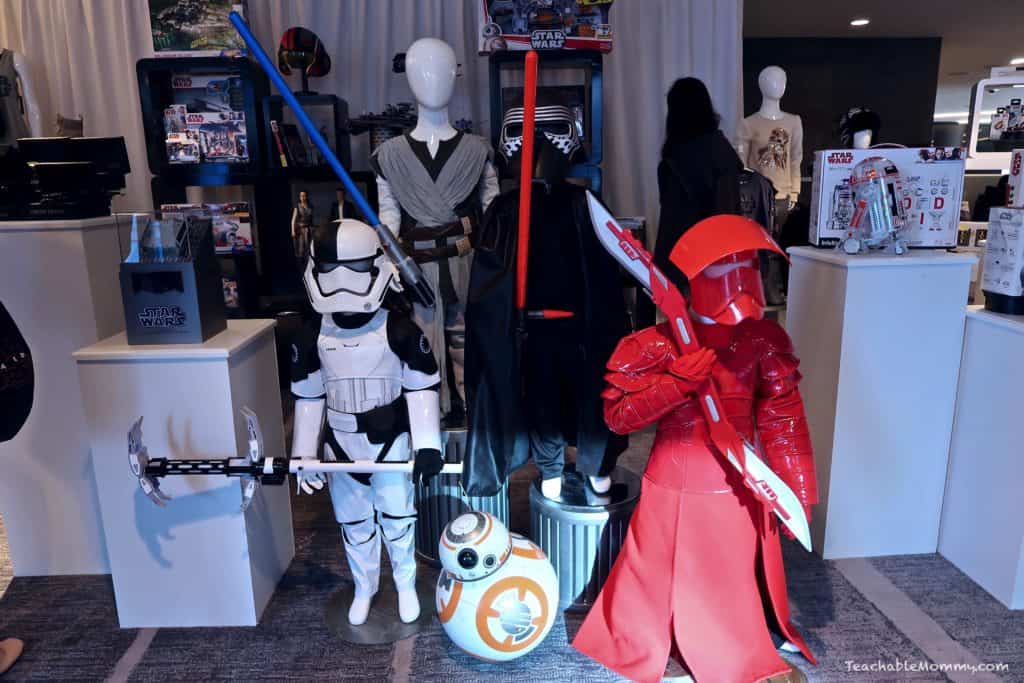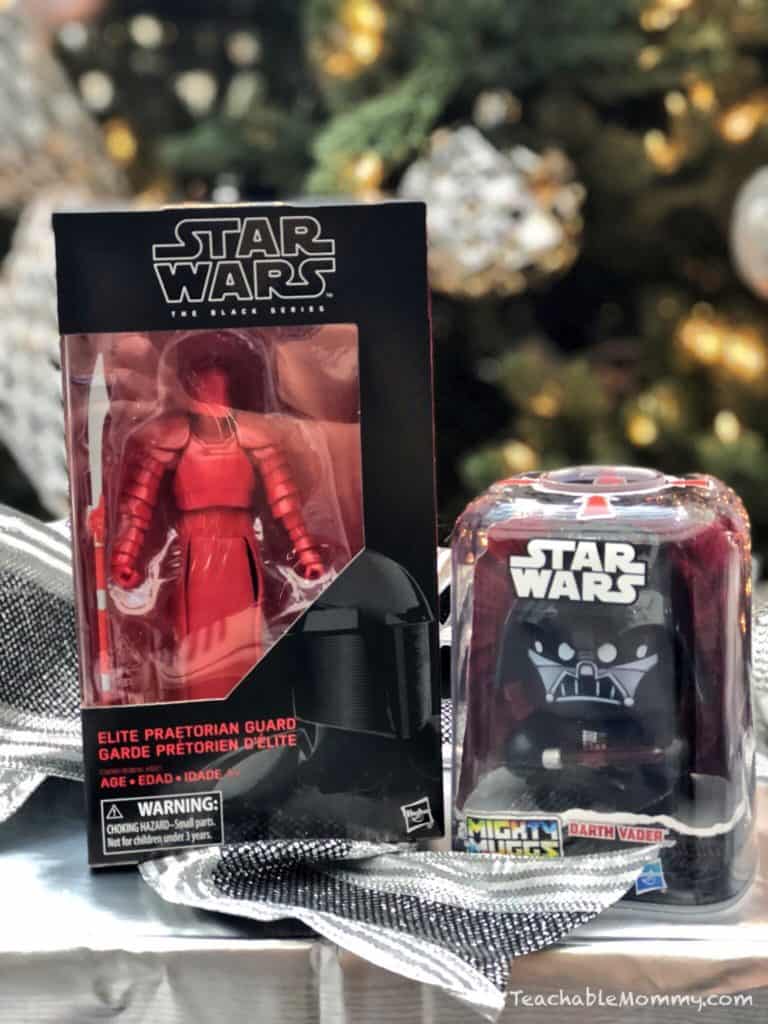 That cute angry Darth Vader Mighty Muggs will debut next year from Hasbro!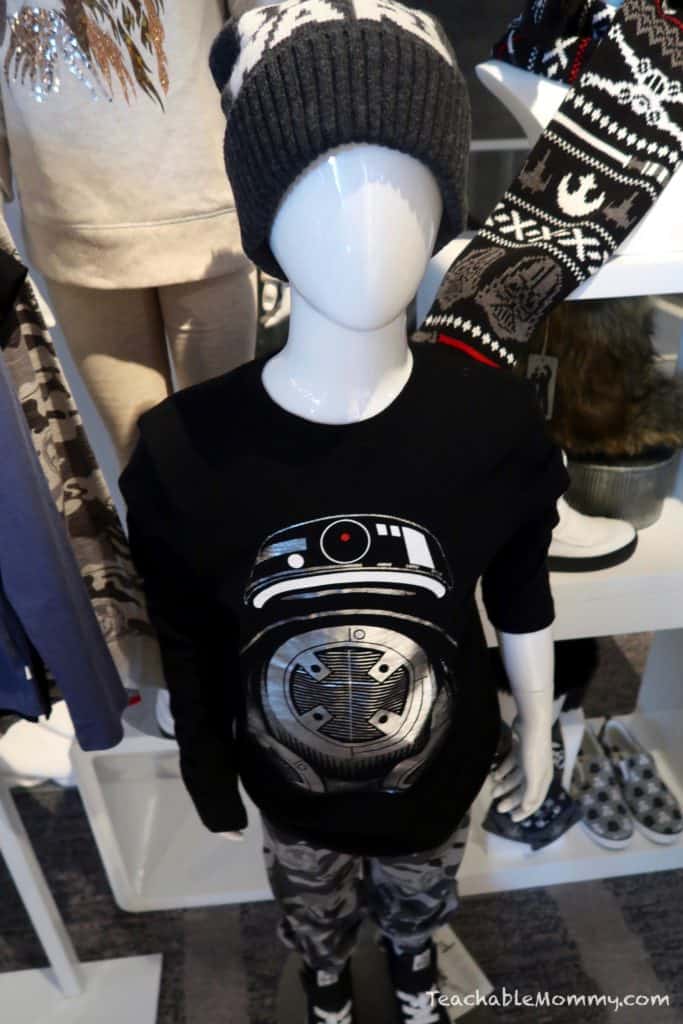 I wonder if they make this in my size?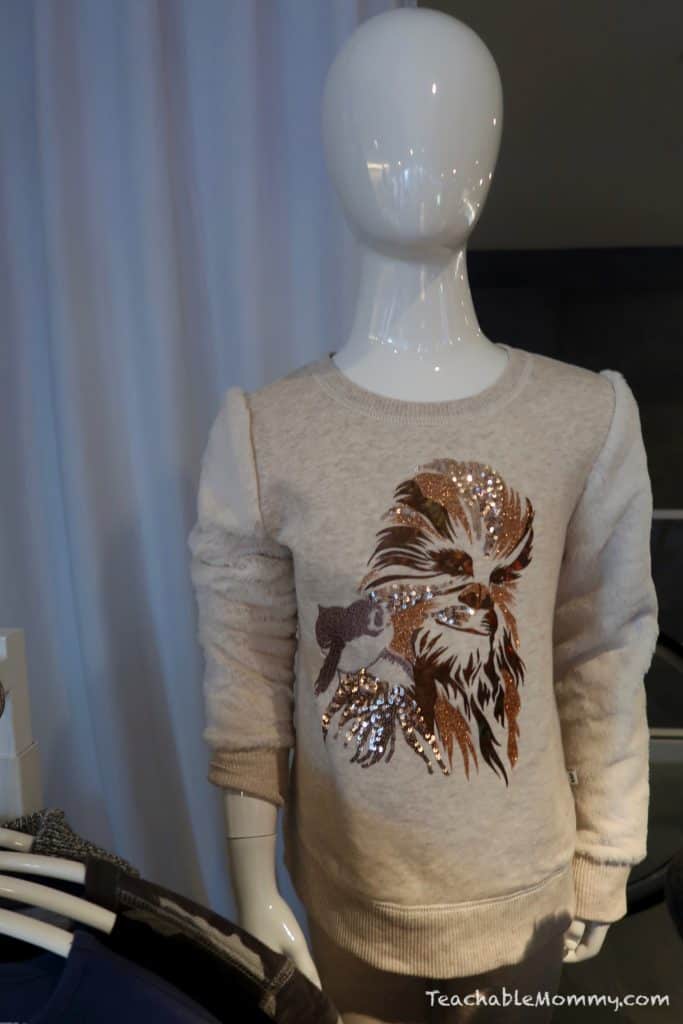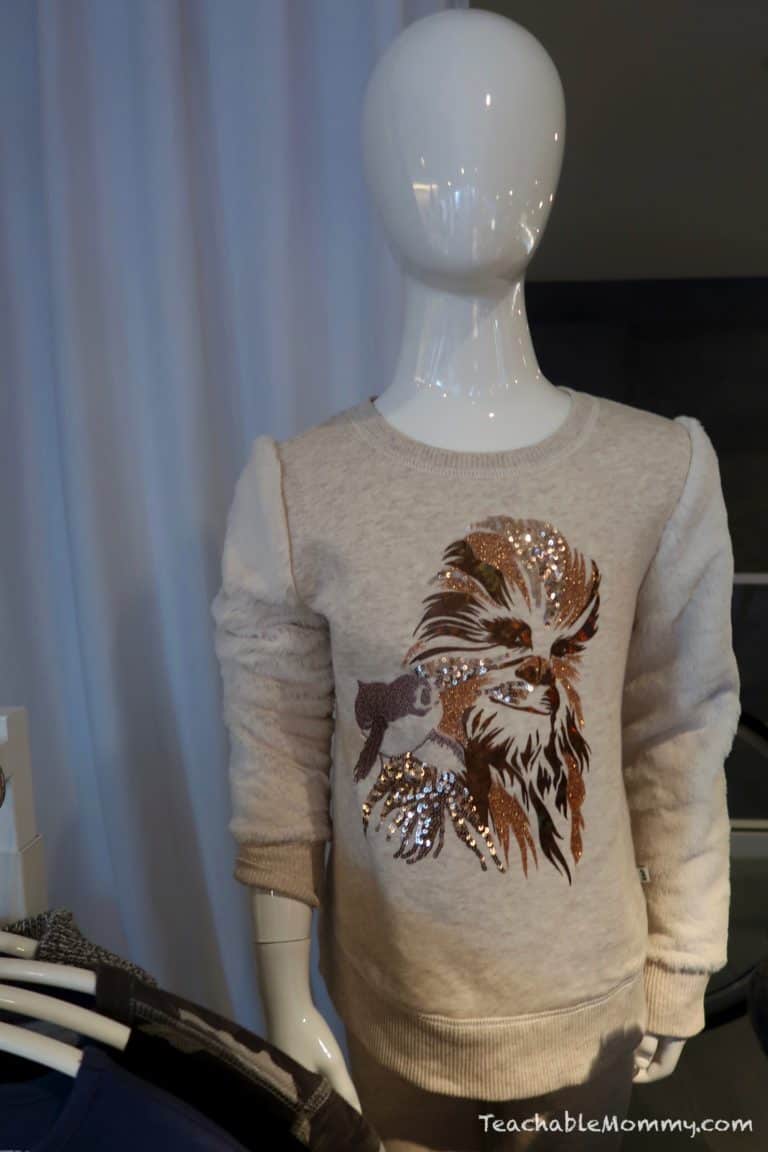 My son has his eyes on the Garmin Vivofit Jr. 2. This fitness tracker will record their steps, sleep, and activity levels. Plus you get to unlock challenges and adventures with your favorite Star Wars characters! Again, can they make this in adult size? My wrists are kinda small…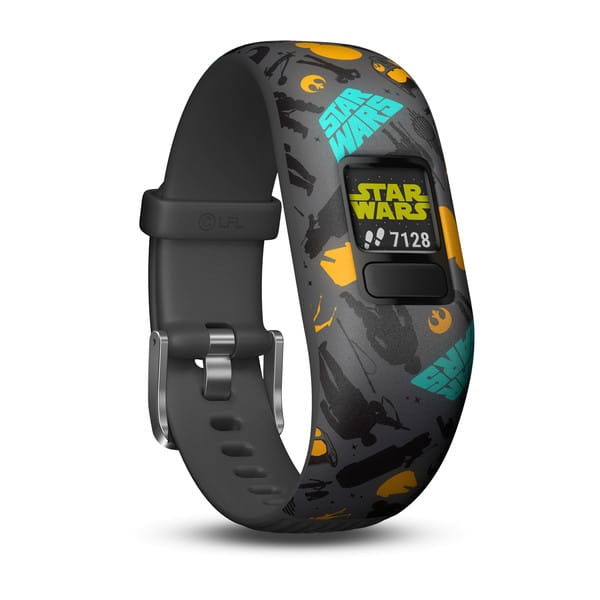 Who out there is Team Porg? I have found the one Porg to rule them all.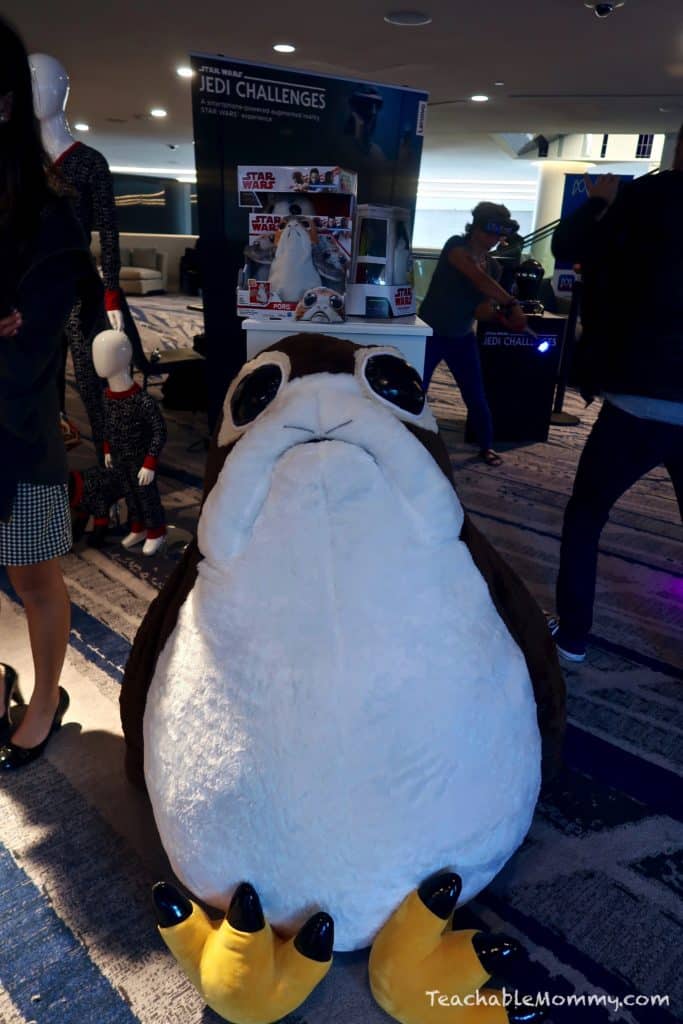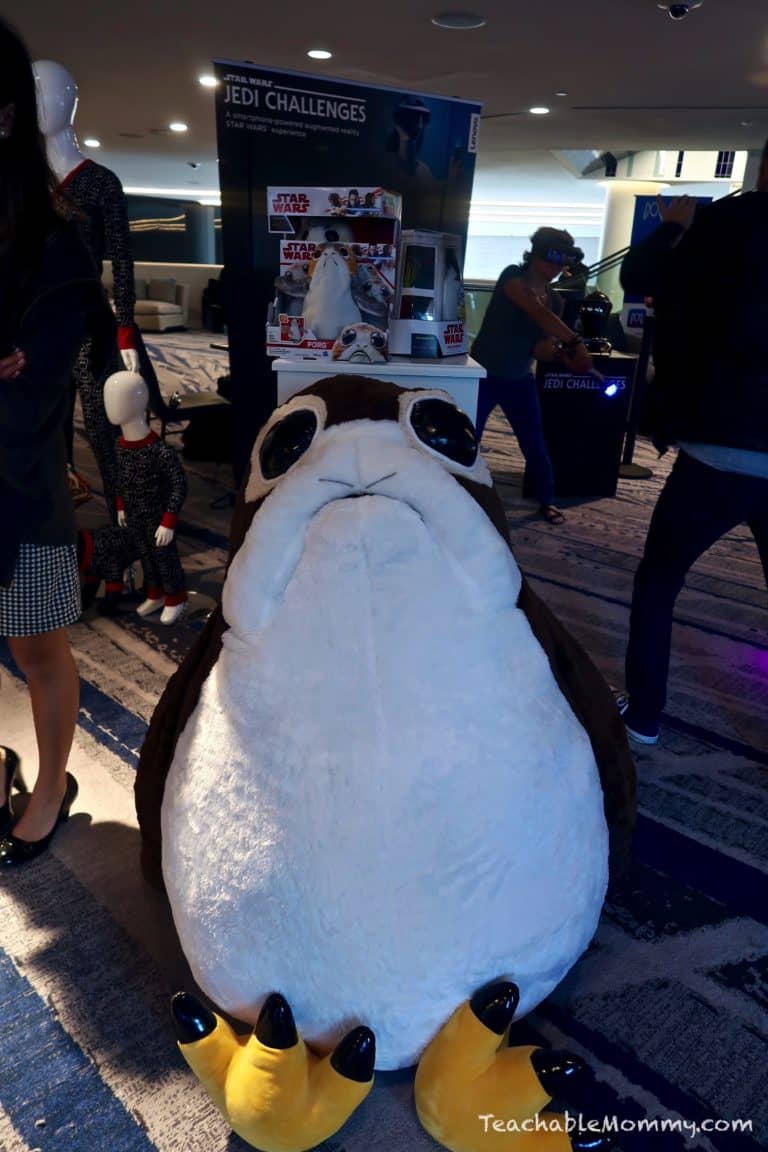 And yes he is as cuddly as he looks! But if you are looking for something slightly smaller, I would grab this cute Porg mug available on Amazon!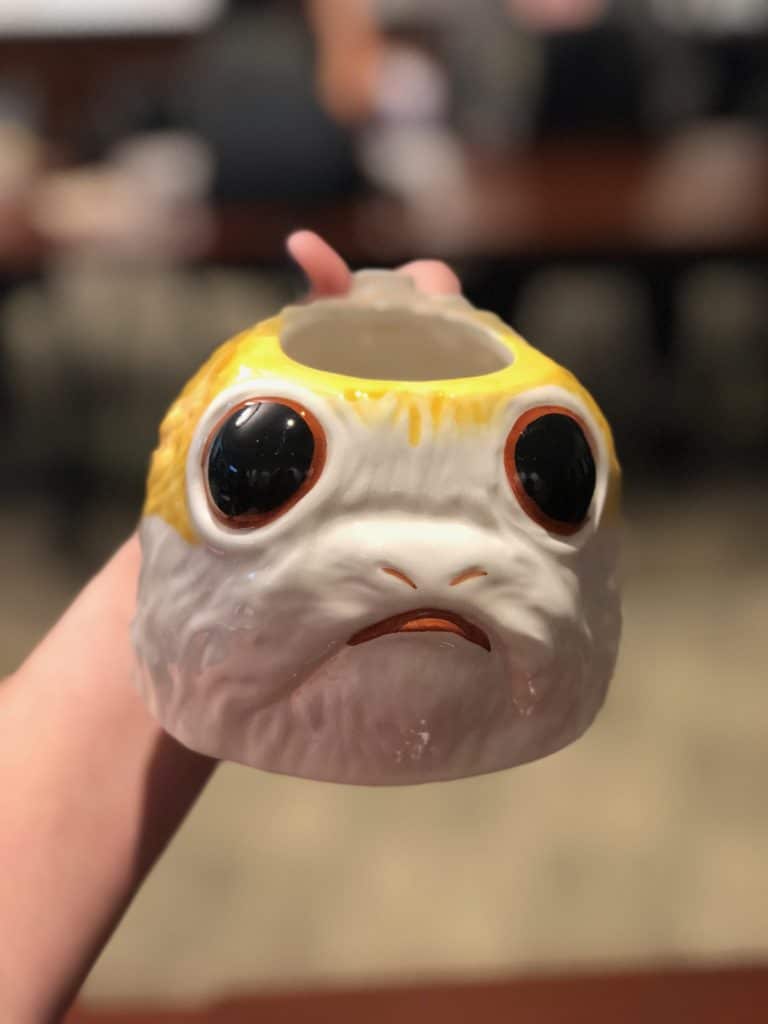 If you have a blossoming creative in your house the littleBits Droid Inventor Kits are a must! Both kids want their own for Christmas. You can build R2-D2, and then customize him, or her, however you want. This one on display could have been made by my daughter or myself. You can never have too much glitter!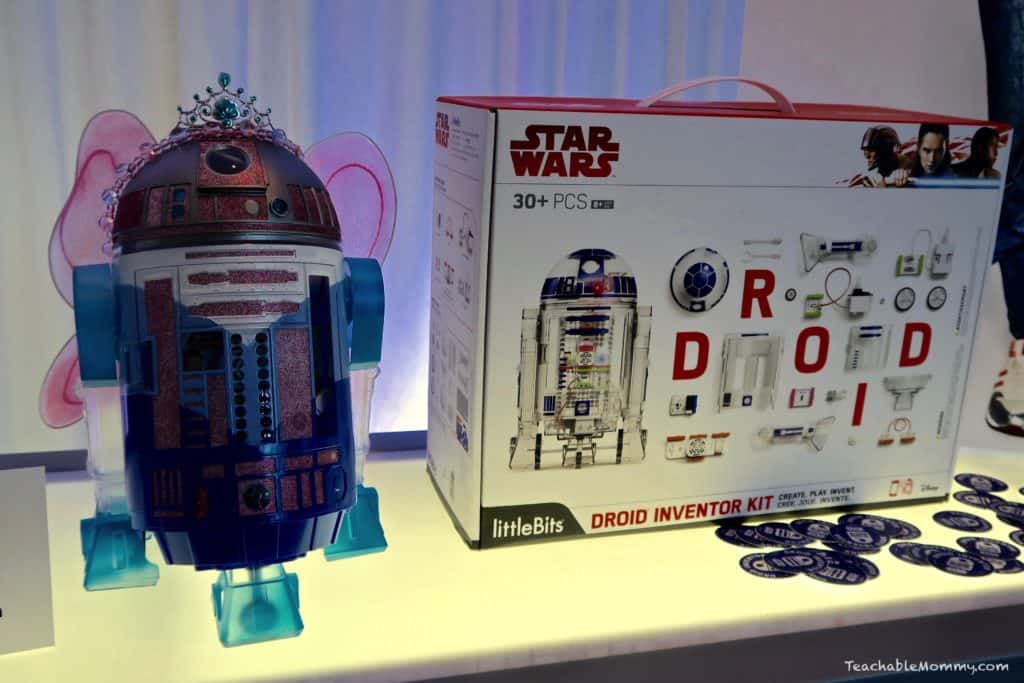 I'm a bit of a nerd, shocking I know, so behind-the-scenes and props from films is exciting to me. It gives me the feeling that I'm there and a part of something epic.
Getting a peek into Disney Parks Star Wars: Galaxy Edge after riding Star Tours that includes a segment in the new park area, made me even more anxious for this new land to be complete.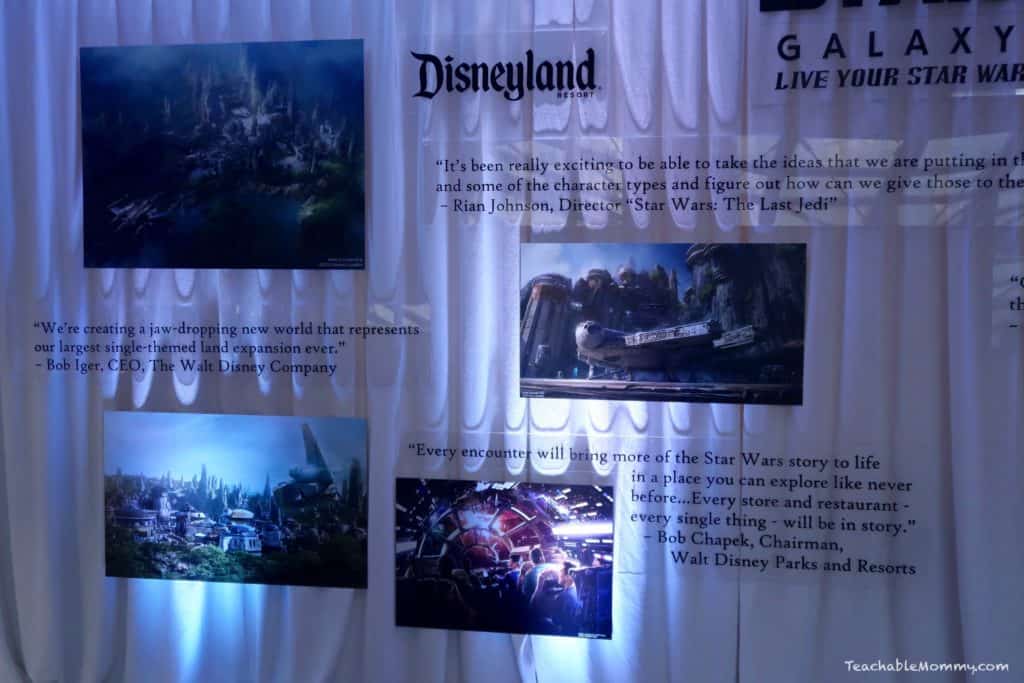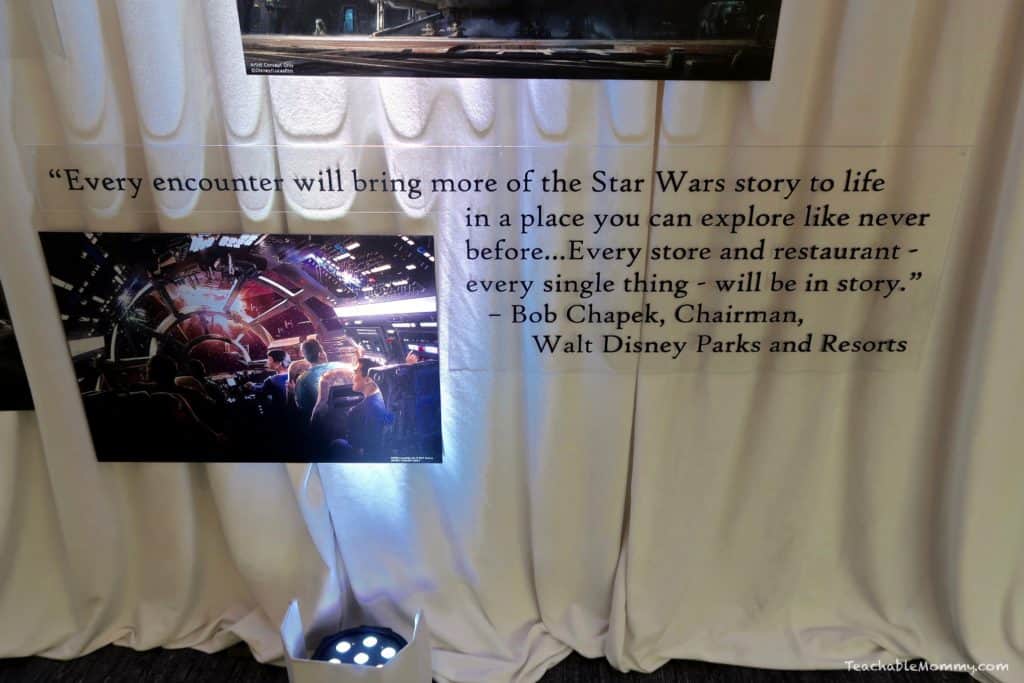 Director Rian Johnson, shared some of his on-set photos with us at Star Wars Celebration. Here I could actually spend the time walking through and looking at each photo.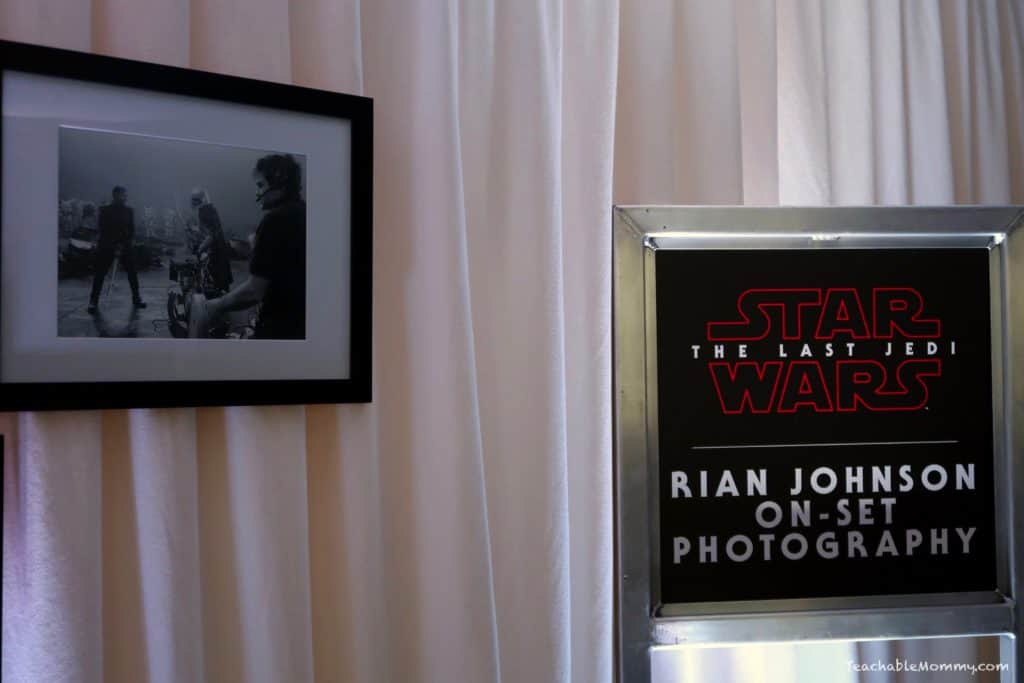 This picture sums up how I see myself in the resistance, ready for battle but first coffee.
Also on display were the costumes of Kylo Ren, Rey, Leia, and Luke.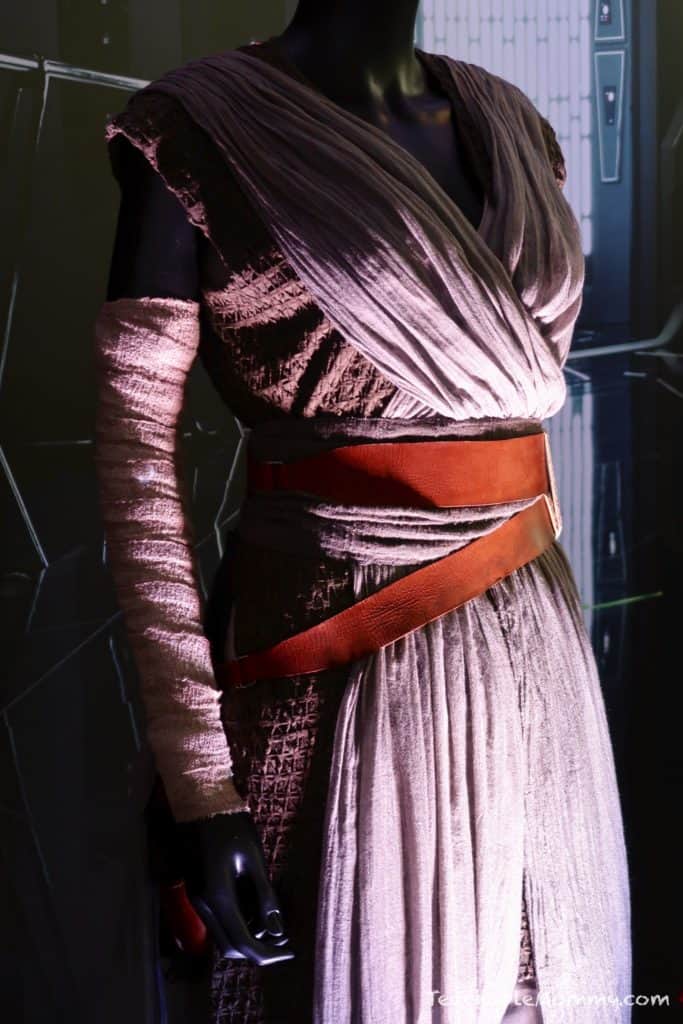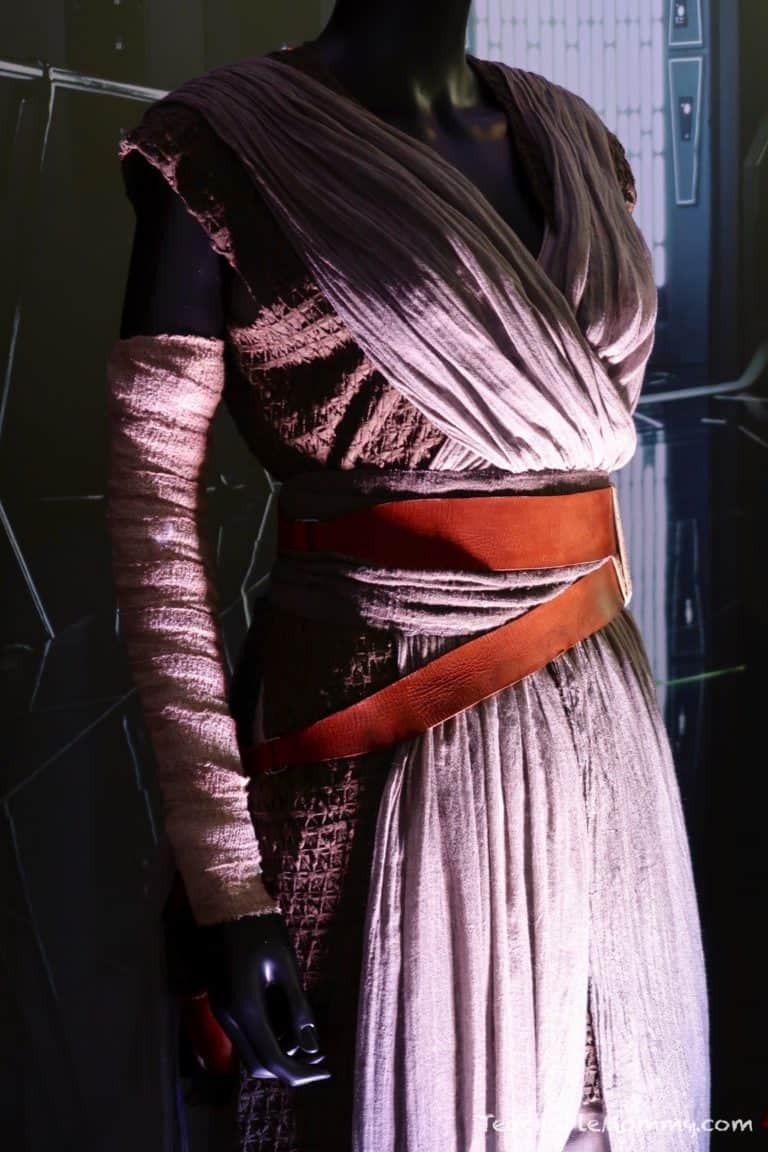 Uh oh! The Elite
Praetorian Guards were trying to keep me from rejoining the rebels.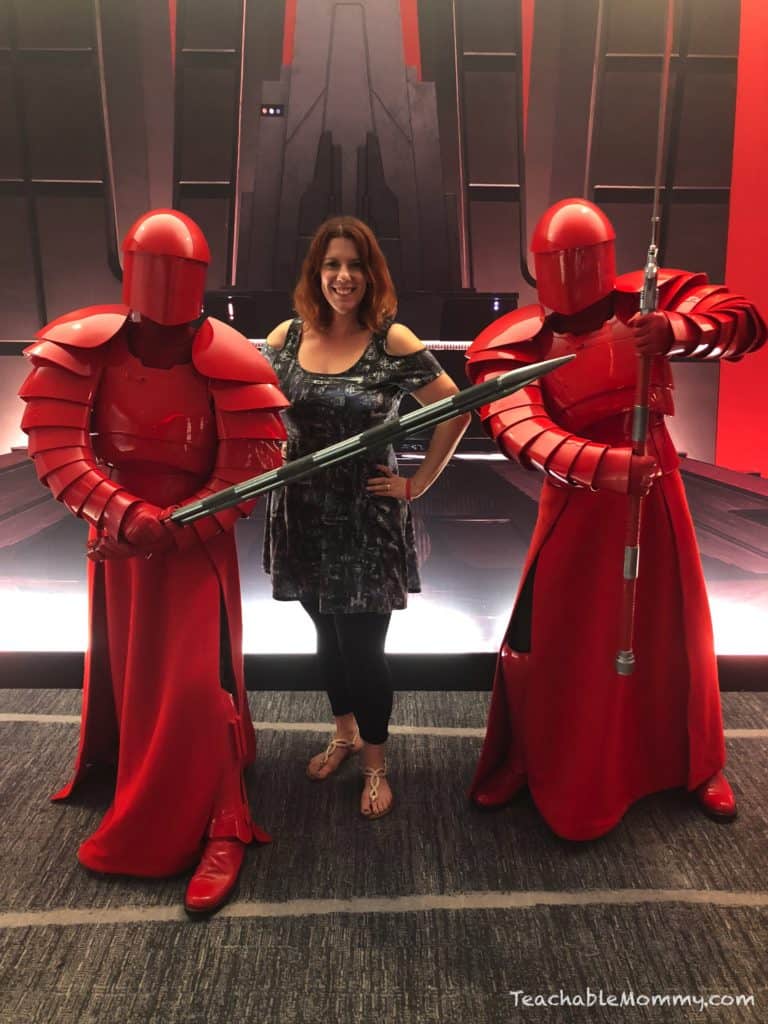 Don't worry I escaped, I used my Jedi mind tricks on them.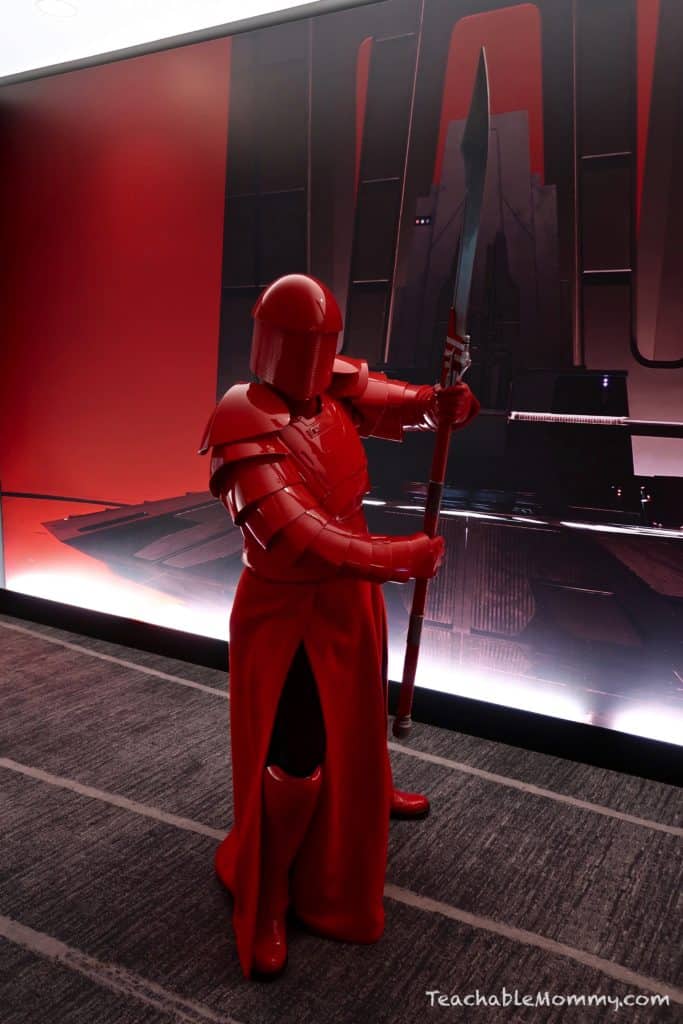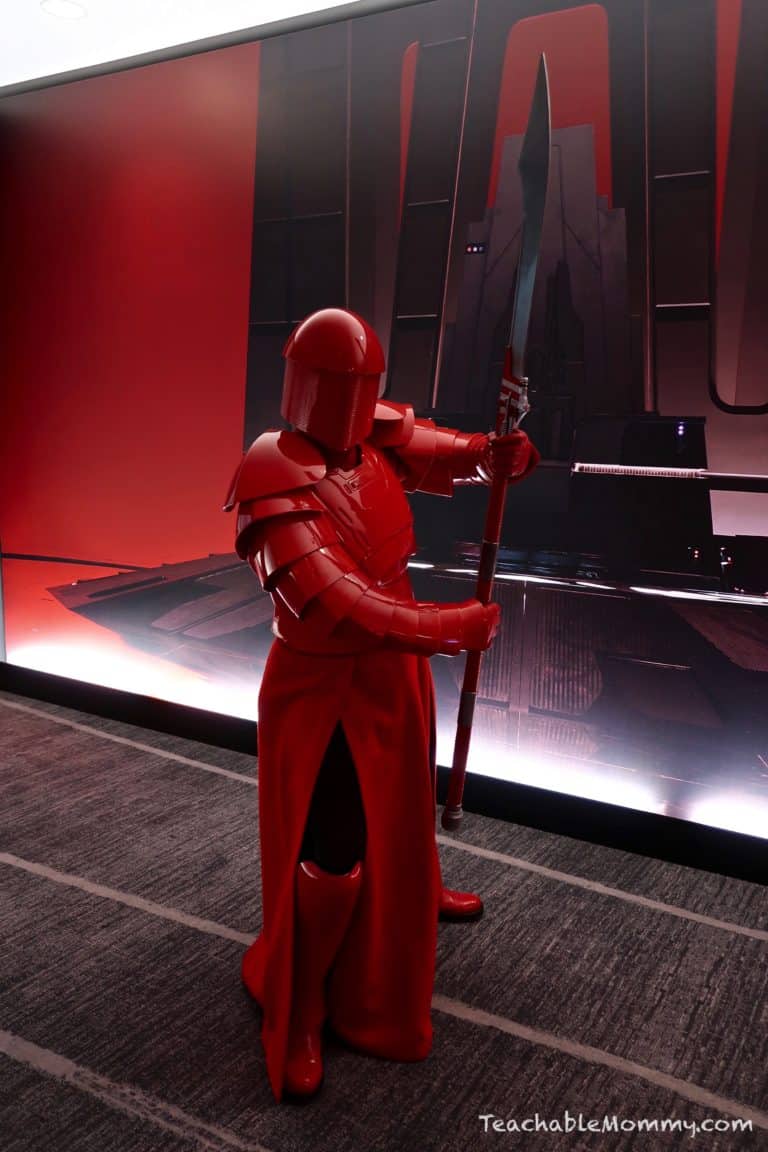 I rewarded myself with the Ample Hills Creamery Star Wars inspired ice cream. Because even Jedi like dessert.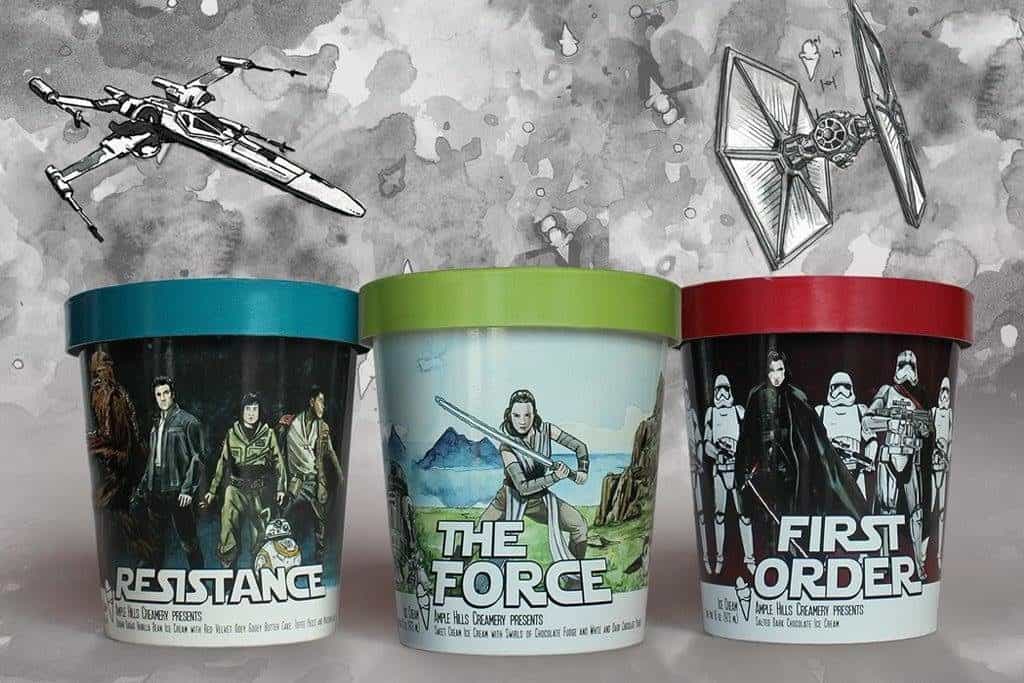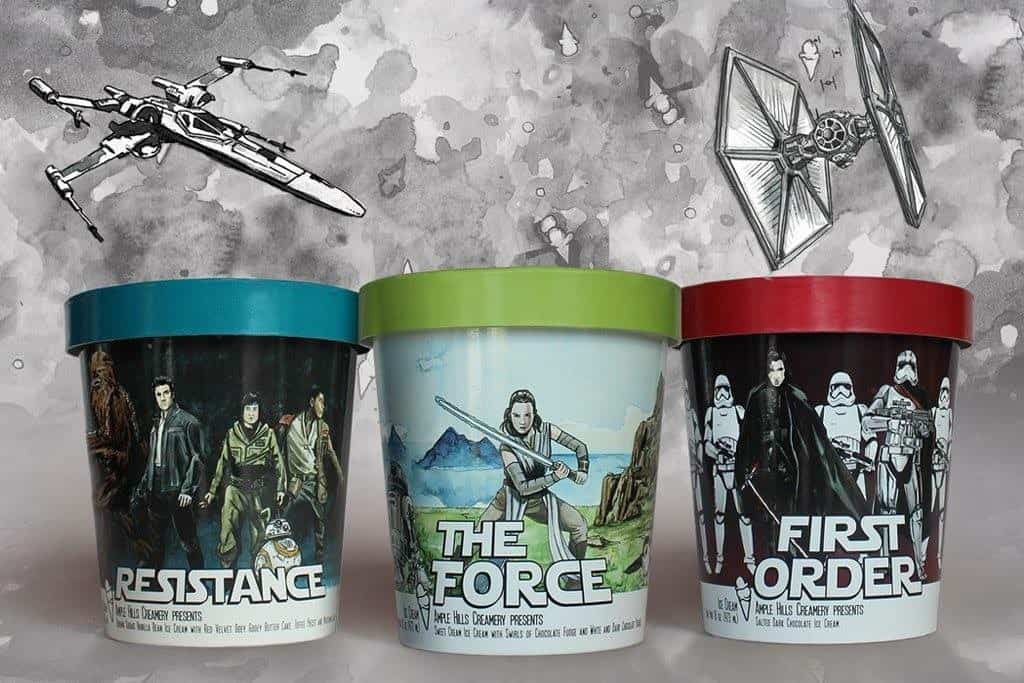 My friends from Movies Anywhere invited me over to hangout and learn how Disney Movies Anywhere has merged with the other major film studios to become Movies Anywhere.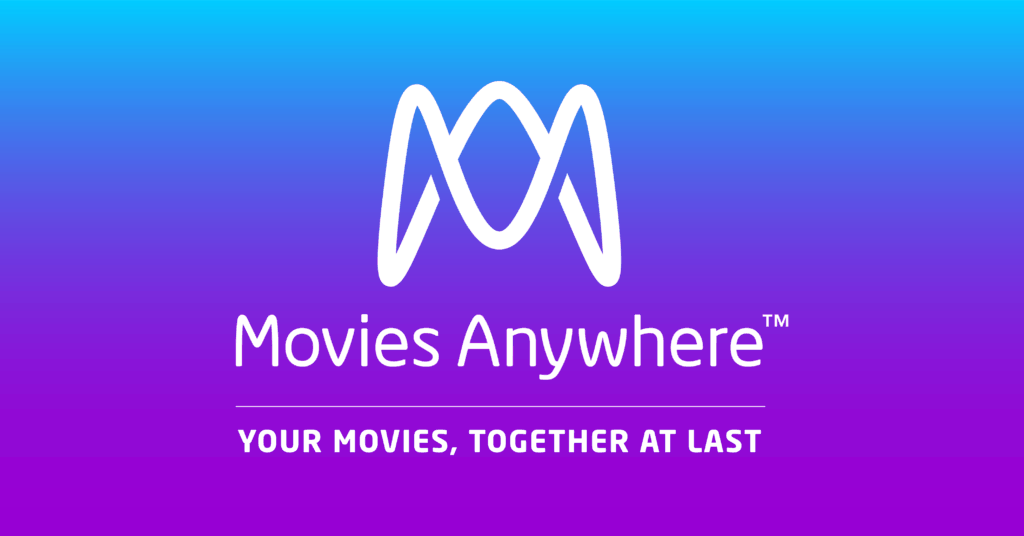 If you don't already have this app get it. Right now. Not only does it now have all my digital copies in one place, it is my lifesaver when I travel. Everyone in my family can watch their favorite movies on the plane. You don't even need wifi for it work. Just download the movies before you leave and you're all set!
I got a hologram message telling me BB-8 wanted to see me. There was no way I was leaving without saying goodbye to my bff! He even sent a special message to my kids, so yeah I'm the coolest mom ever in case you were wondering.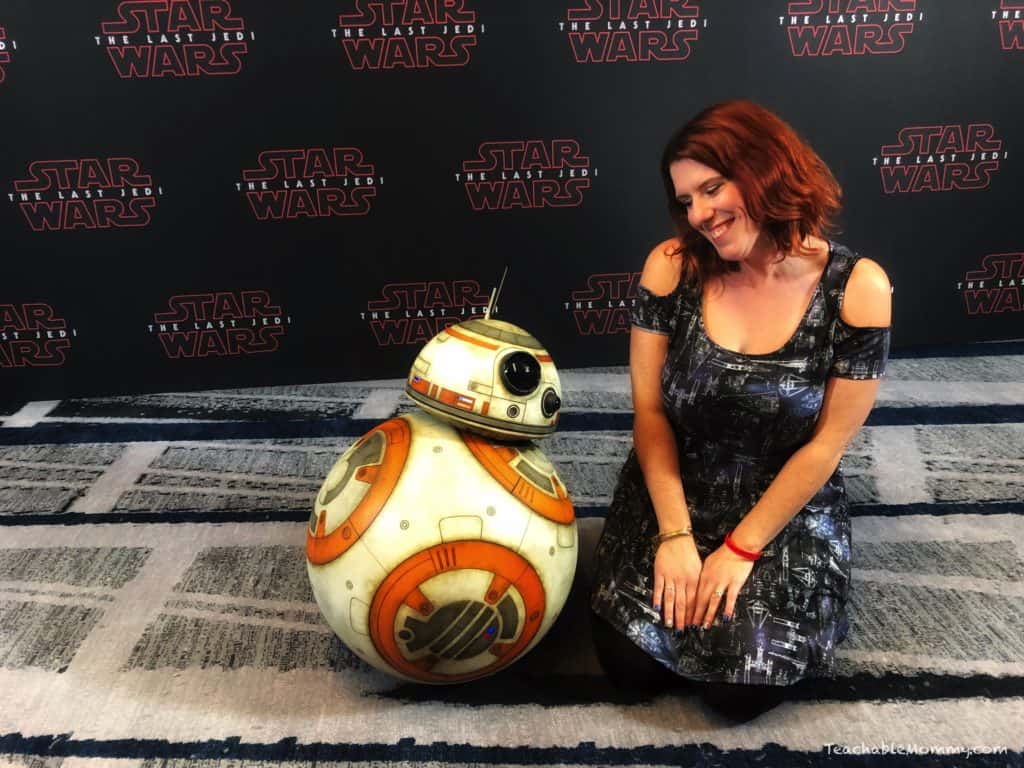 Love you too BB-8!
As if I wasn't already chomping at the bit for The Last Jedi with every ounce of my being, this press junket took my level of anticipation and raised it by about a million. Give or take.
Star Wars The Last Jedi is in theaters everywhere December 15th 2017!
(We are a week away you guys!!)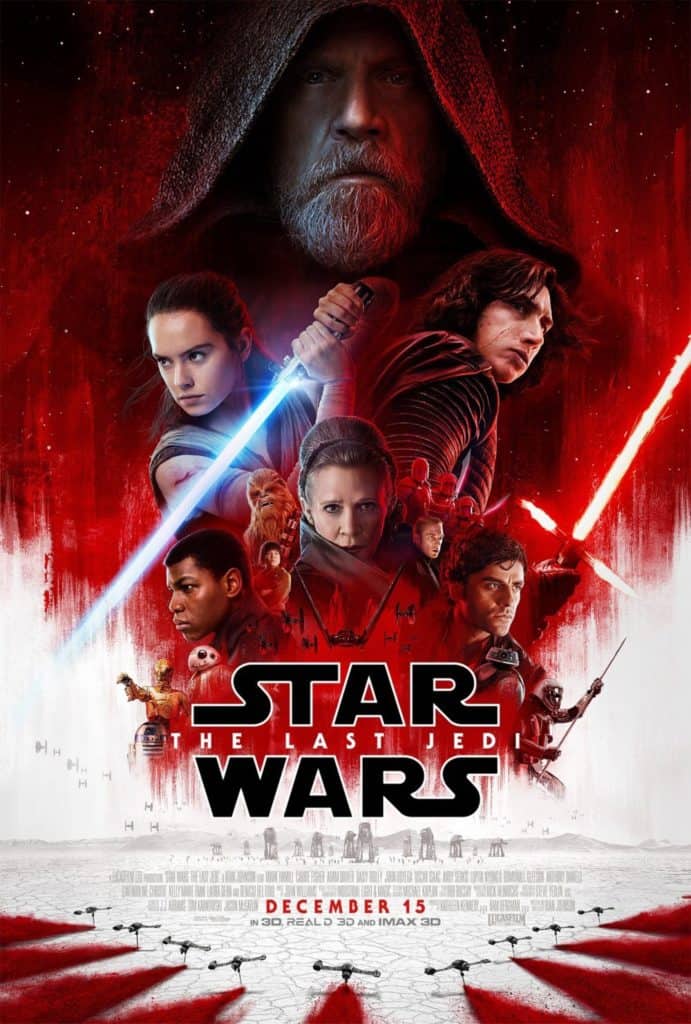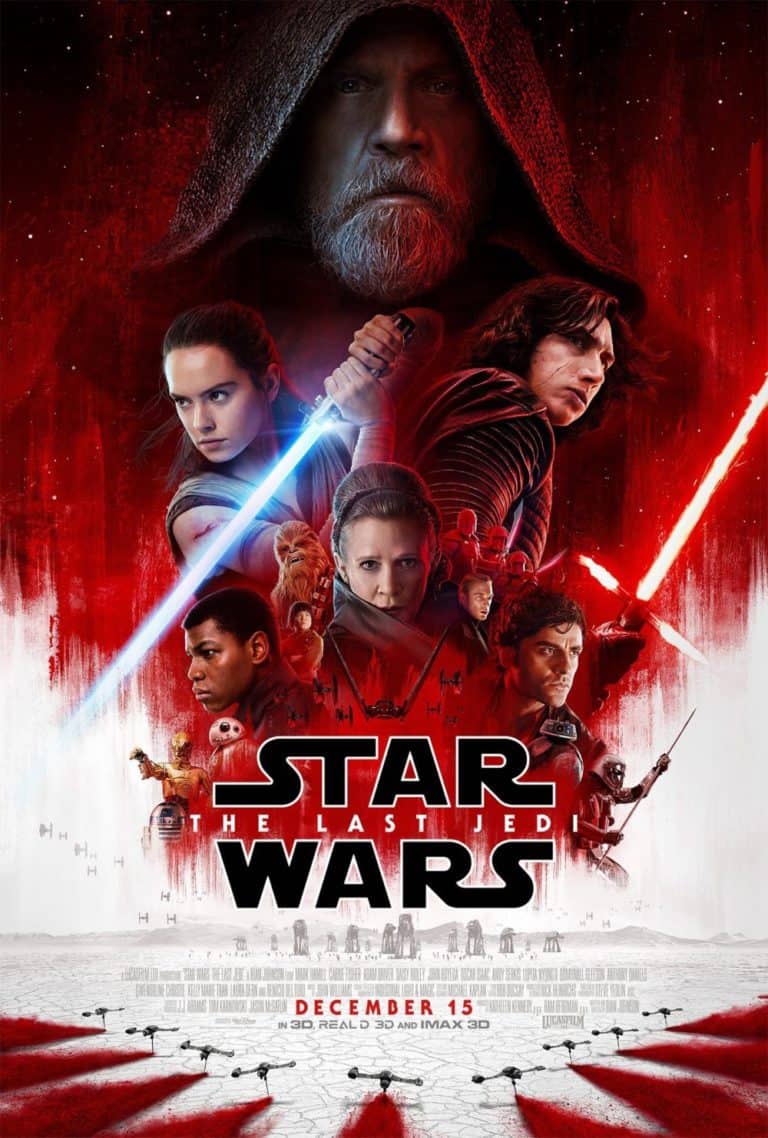 Find the Force online #TheLastJedi