Debuting tonight January 5th from 8-9pm EST is the all new show from ABC, Child Support! On this show adults can rely on the smarts of a group of kids as they attempt to answer questions to win up to $200,000! If the adults answer a question incorrectly, it's up to the kids, who are asked the same questions by Ricky Gervais, to save them.
We screened the first episode while in Los Angeles as part of the #ABCTVEvent, and it is hilarious. There were definite laugh-out-loud moments and a few Are You Kidding Me?! How do you not know that?! You could say, we were an interactive audience!
I was invited by Disney to attend a press trip. All opinions are my own.
After watching the episode, we got to talk to the host of the show, Fred Savage! Yes, 90s Ashley was blushing hardcore. And 17s (is that thing?) Ashley was too.
The kids are hilarious and so smart! How were they chosen for the show?
The kids were cast by people who cast game shows. I wasn't part of the kid part of it. I wasn't really part of any of it except the stuff you saw (Laughs). I liked that as you continue to watch the show, you'll get to know the kids a little bit. You can anticipate what they're going to say or how and who might know what.
Being a father yourself, did that mean anything to you while doing this show?
I wanted to make sure that (the show) was appropriate, that it is something I would want to watch with my kids. That it was not a lot of winky winky innuendos and entendres. We all watch stuff where they get a lot of comedy out of "isn't it funny that we get the kids to say inappropriate things?" I don't think that's funny.

As someone who works with kids, I don't think it's funny to take advantage of their innocence or naiveté to get comedy out of it. As a parent, I think that an innuendo is still treading in inappropriate water. I can safely say that this is definitely a family show and it's something I want to watch with my kids.
It has to be hard standing up there and not saying something to the contestants and controlling your emotions. I mean, we were yelling at them at some points during the show! How do you keep yourself in check?
I'm the same (Laughs) I got admonished a few times. "Fred don't indicate that you know the answer." I ride the rollercoaster of emotions. When they win, I'm thrilled. When they don't, I'm crushed.

I would definitely get a little enthusiastic and I would try and help them. But I didn't realize there's like a whole legal team watching. I forget what it was, but there was something where they had to throw out the question because I screwed it up somehow. (Laughs)

There was this one contestant, I really got mad, (Laughs) in a fun way. I said, I can't believe you just did that. That was terrible (Laughs).
I don't know about you, but I grew up watching Fred Savage in The Princess Bride and The Wonder Years. We were curious, will there be any references to his work or other older pop culture in Child Support?
I think that they chose questions that would be difficult for the contestants but easier for the kids. I think there's a lot of fun in watching when the contestant gets it wrong, but the kid gets it right. For the most part they were more contemporary questions. They don't go back to my day (Laughs).
Out of all the contestants was there an experience that stood out?
Yes. When someone goes all the way down the road and they passed that last chance to keep the money, so now it's just them. And then they get it wrong and it all rests on the kids. There was also a young girl who was great but flames out (Laughter).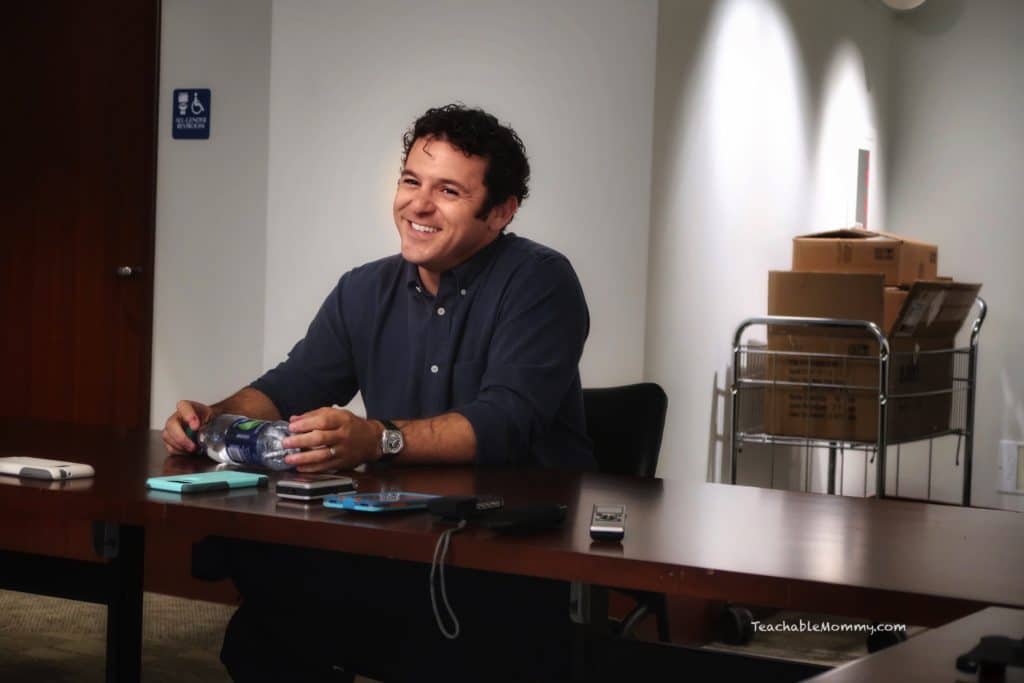 Spill it Fred! Did anybody walk away with two hundred thousand?
I don't know (Laughs). I don't know if I should say. (Laughter) There's some people that leave with a lot of money.
I'm a big fan of Ricky Gervais and his work. Did you get to work directly with him?
I've only spoken to him on the phone (Laughs). We've talked a few times over the phone, but I have not (Laughs). I haven't met him actually, but he was really great. I've never done anything like this and he had some words of encouragement and support. "If you're excited, be excited. If you're upset, be upset. Be unfiltered."
What's your favorite part about hosting?
I just enjoyed it, I had so much fun. I have no idea how I became a game show host (Laughs). My wife or friends afterwards would ask "How was it? What did you learn? What did you find out?" I learned that I have this inner game show host just dying to come out (Laughter).
Do they give you the questions ahead of time? And are there any you didn't know the answer to?
I don't know the questions in advance at all. There were a lot of times where I'm trying to, especially as they get more difficult, figure it out with them.

Which is why I'm trying to help them and encourage them. If they have a train of thought I say talk that through, go down that road.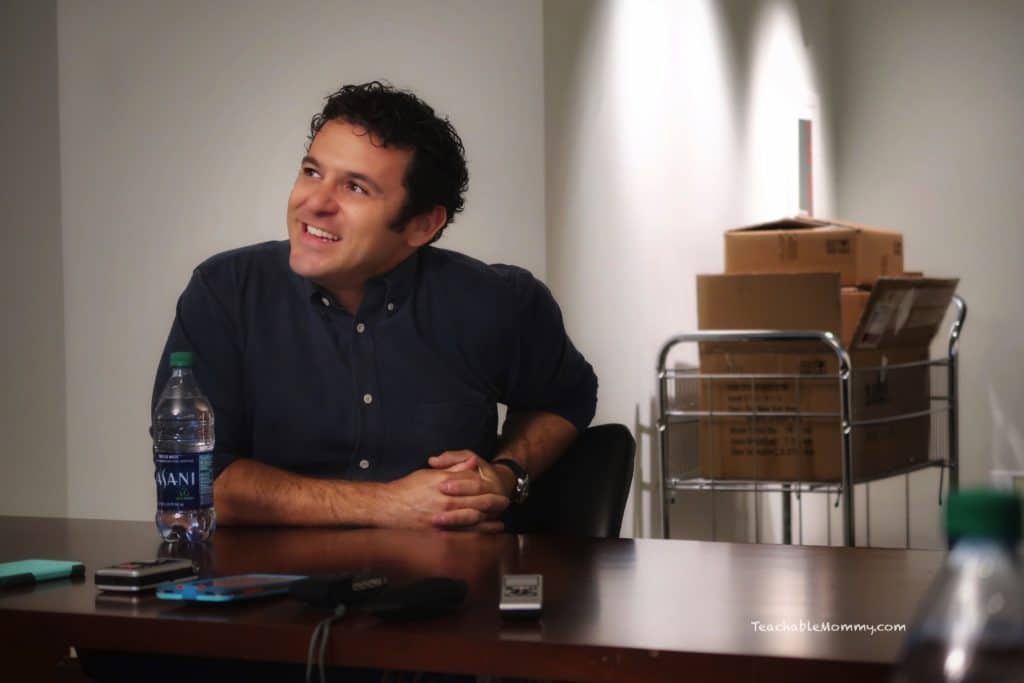 On letting his kids work in the business:
All my kids are natural performers. My daughter especially. She loves an audience (Laughs). If they really wanted to go out and audition I would be totally supportive.
Do they watch The Wonder Years?
My mom shows them all The Wonder Years episodes (Aww, Laughs). They love The Wonder Years and they love my brother. They watch Boy Meets World a lot. Although my daughter, she's nine, says it's a lot about relationships. She says it's inappropriate (Laughter).
On the name Child Support:
That was the first time I called Ricky. "Ricky this is not something that people have a very positive association with. Do we want to be the face of child support?" (Laughter) He had a lot of trust in the network. There is no better network that is looking out for families than ABC and Disney. They're not going to do anything that's inappropriate or negative or hurtful for kids.
Now that you have found your inner game show host, will this change the trajectory of your career?
I think America will tell me if I have a future in this or not (Laughs). It has definitely made me a lot more open to things because I will tell you, I really enjoyed it.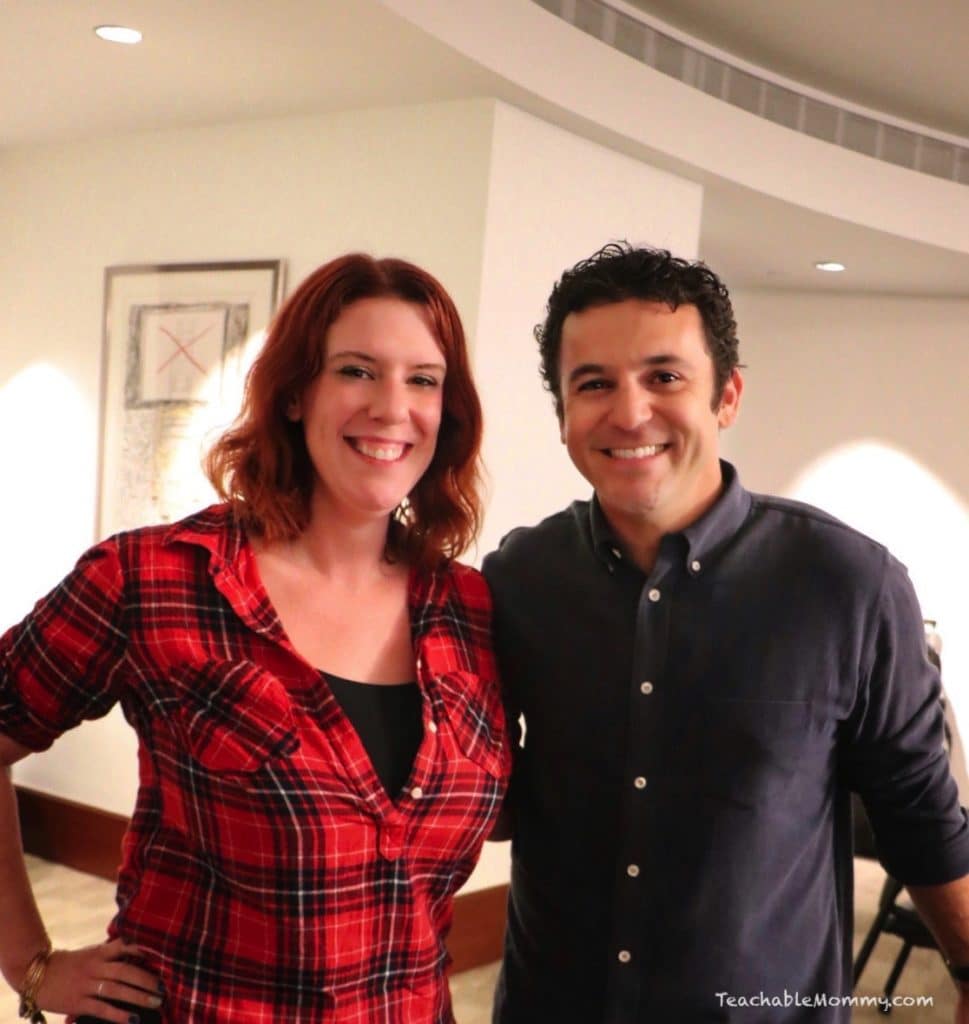 You can watch Fred, Ricky, and 5 hilarious kids on Child Support starting tonight, January 5th, on ABC and on demand!