Announced today is an epic charity campaign that combines the super powers of the cast of Avengers: Infinity War to support children's charities. I hope you will join me and support Marvel The Universe Unites!
The week-long event will see the stars team up for a series of #HeroActs and social media challenges. Some of our favorite heroes will receive a special toy care package. Each box is filled with new products celebrating their characters to be donated to children's hospitals. They'll take pictures or videos to reveal the new toys to all of us on their social media channels #HeroActs.
When their collective posts hit a million likes they will unlock a $250,000 US donation to Starlight Children's Foundation® from Marvel! I met the Starlight crew at Star Wars Celebration last year and I'm proud to support their mission. They do amazing things for kids who need it the most.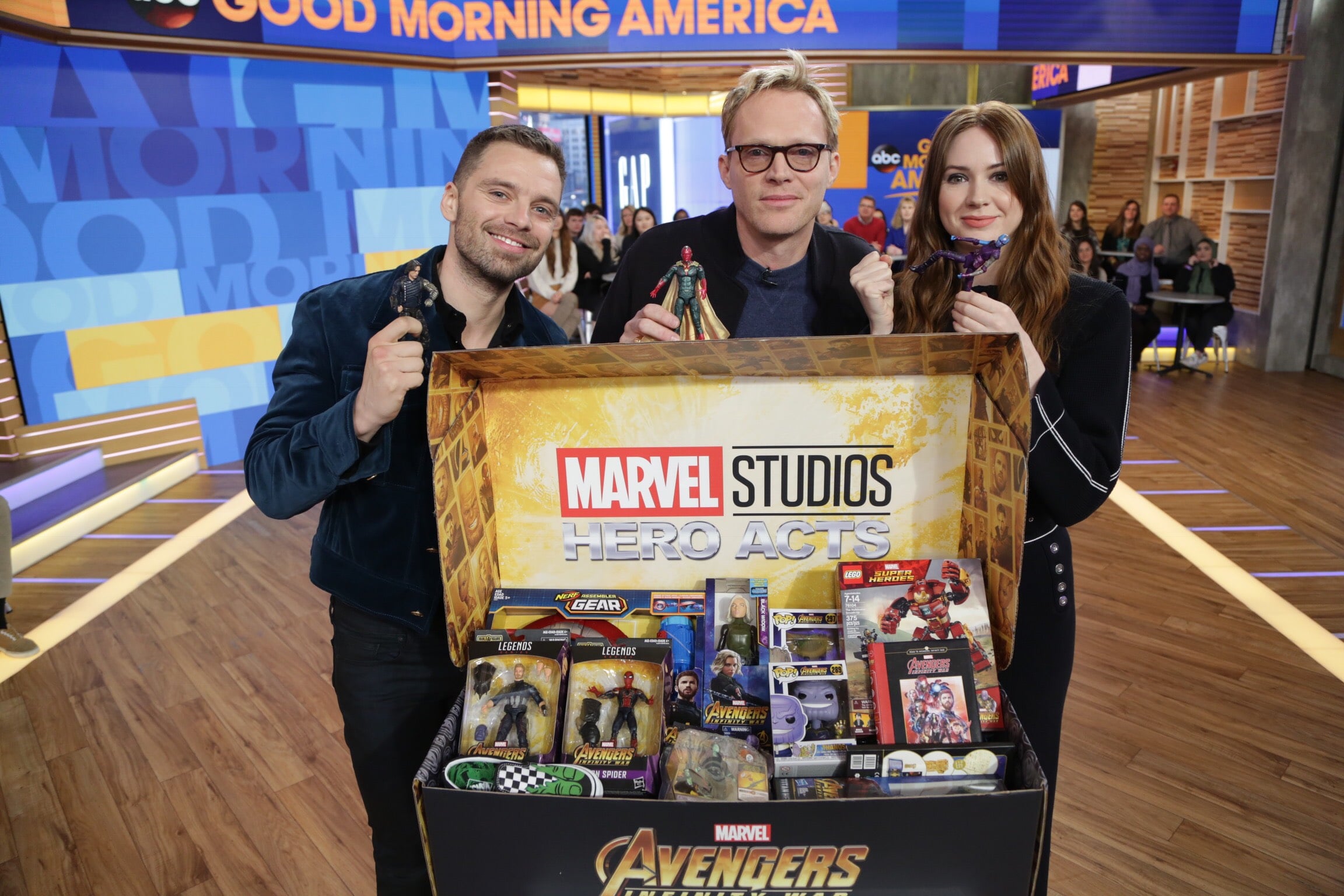 "This movie has one of the greatest ensemble casts of all time, and we are challenging them to use their collective might to benefit children's charities," said Jimmy Pitaro, Chairman, Disney Consumer Products and Interactive Media. "We're kicking off by inviting some of the world's biggest stars to get creative on social media to support Starlight Children's Foundation, a charity that works to bring joy and comfort to hospitalized children and their families."
Starting
March 3

, new Marvel Studios' Avengers: Infinity War products will be included in the Marvel: The Universe Unites Amazon Wish List, enabling consumers to send toys directly to Starlight.
Everything will culminate the weekend of March 3rd when shopDisney.com and Disney Stores in the U.S. will donate 10% of sales of all Marvel products made between
March 3-4, 2018

(up to $50,000) to Make-A-Wish® to help grant life-changing wishes for children with critical illnesses.
"Being a Marvel Super Hero gives us a powerful platform to directly influence positive change. Giving back to kids is the most impactful role you can play," comments Marvel Studios' Black Panther star, Chadwick Boseman. "Marvel: The Universe Unites and #HeroActs is just a fun way to support a noble cause while entertaining kids and fans around the globe."
Marvel partners are also showing their support with their own #HeroActs:
Hasbro will donate $1 million worth of cash and products to Give Kids The World. This organization fulfills the wishes of children with critical illnesses and their families by providing them with an unforgettable trip.
Funko will make a $1 million US toy donation to Starlight as part of the Marvel: The Universe Unites campaign.
"From our fantastic cast to our toy and retail partners, it's great to see the Marvel Cinematic Universe come together in this way to support children's charities," comments Kevin Feige, President, Marvel Studios. "The launch of the products for Avengers: Infinity War is a fun way for fans to celebrate the countdown to the movie, and this initiative underscores that moment in a really special way."
Keep an eye out on social media for #HeroActs. Together we can help them reach their goal of 1 million likes! C'mon Marvel fans, we got this!