Avenger Infinity War is almost here. We are a little over a month away from the biggest movie in the Marvel Cinematic Universe. Marvel Studios gave the fans what we wanted this morning. I'm here breaking down the new Avengers Infinity War trailer.
Thanos
The trailer starts with Thanos' ship hovering over the New York City skyline. Gamora is narrating, explaining to Tony who Thanos is and what his ultimate goal is with the Infinity Gauntlet: annihilating half of the universe. Once he gains all the Infinity Stones she warns, he can do this with just a snap of his fingers.

In the comic book: Infinity Gauntlet, Thanos promises the destruction of half the universe's population to his lady love, Mistress Death. No word yet on if she will make an appearance or even get a mention.
There is a flashback moment, presumably happening while Gamora talks of Thanos to Tony, of the time when he annihilated the Zehoberei people, her people, before taking Gamora into his service.
Loki and The Black Order
The Black Order makes their official debut in this trailer. And who else do we see? Loki. Now before you start yelling that Loki has betrayed everyone once again, take a closer look at the situation.
One: Loki promised Thanos the Tesseract. He was warned by the guy Ronin killed, that if he failed to deliver it there would be nowhere he could hide to escape Thanos' wrath. We all know he swiped it from the vault on Asgard, presumedly to hold it as a bargaining chip when Thanos showed up.
Two: The contempt in his eyes in the newly released still.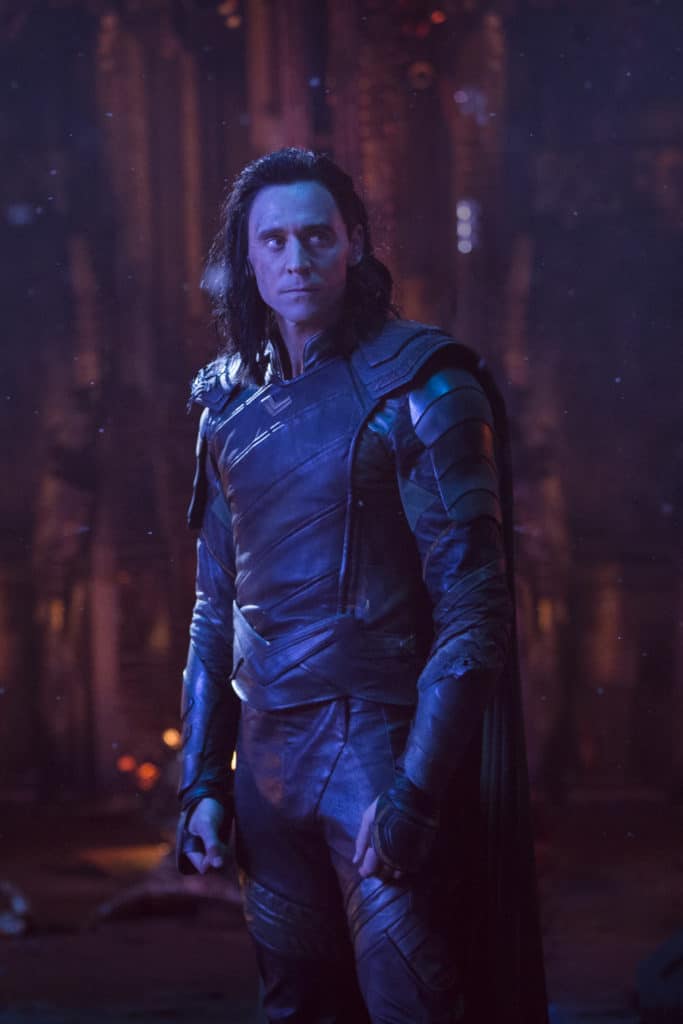 Three: He is on the business end of Proxima Midnight's spear. That doesn't scream to me trusted ally or friend.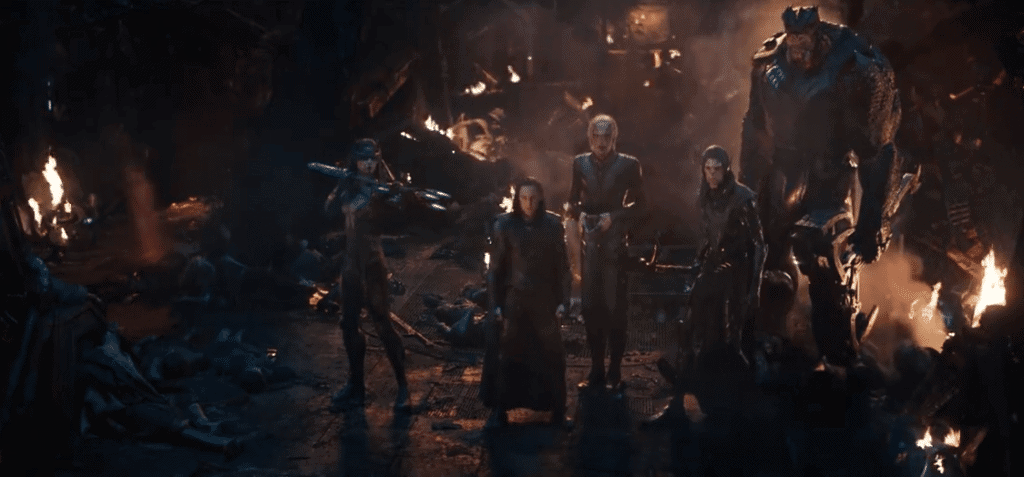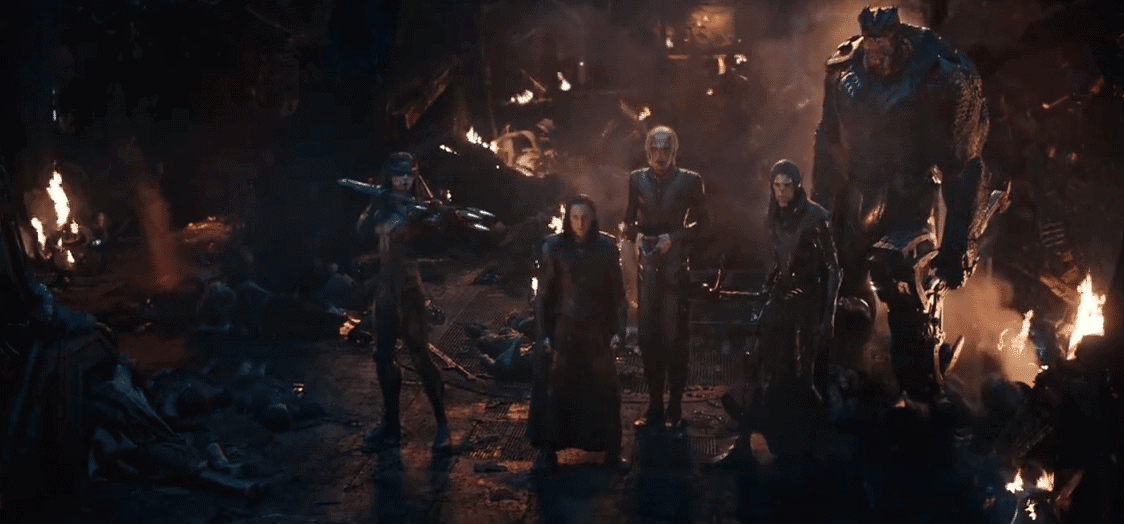 Shuri's Hologram
I went back and forth: is it Vision? Someone else? Maybe the missing soul stone? But I'm pretty sure it is Vision. Perhaps she trying to figure out a way to remove the mind stone without Vision dying.
In the stills release we see that Banner is in the lab with Shuri. I cannot wait to see what they can come up with to combat Thanos and his Outriders in the Battle of Wakanda.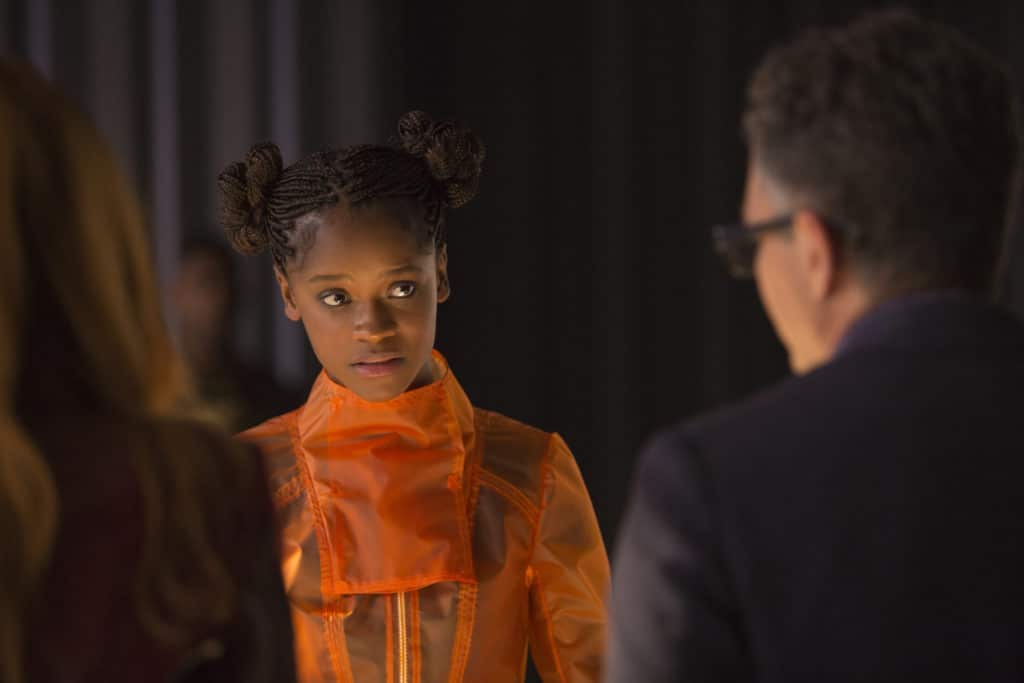 Thor and Captain America
It doesn't look too great for either of these Avengers in the trailer. Thor is seen bloodied with his head being crushed by Thanos. This could be happening while Loki is forced to look on.
Captain America stays Thanos' gauntlet covered hand but how long can he hold out? Thanos possess 2 of the stones at this point, one being the power stone. I love Cap, but this gave me the sad feels. Will Steve Rogers and Thor live to fight another day in Avengers 4? I don't know, but I hope so. It is hard to imaged the MCU without them.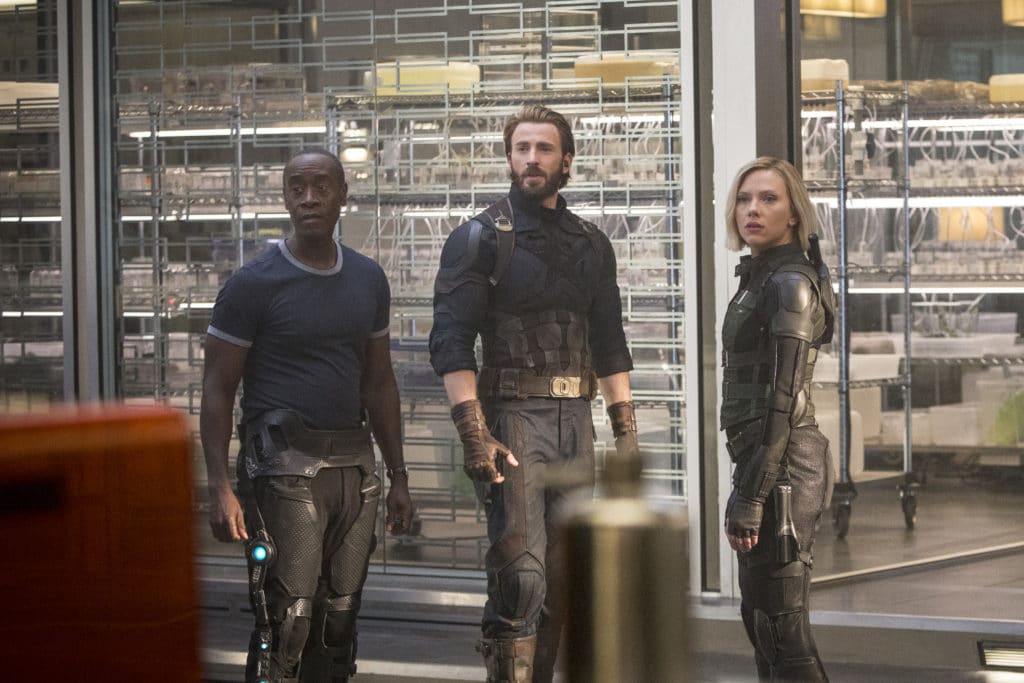 Other things to note
Bucky's outfit. Bucky is back and more importantly healed. But what I love about the White Wolf is the outfit. He is wearing the same type of clothes and colors as his Howling Commando days. Sporting a new vibranium arm and finally free of Hydra's control, he is ready to be with Steve "until the end of the line." Excuse me while I go cry.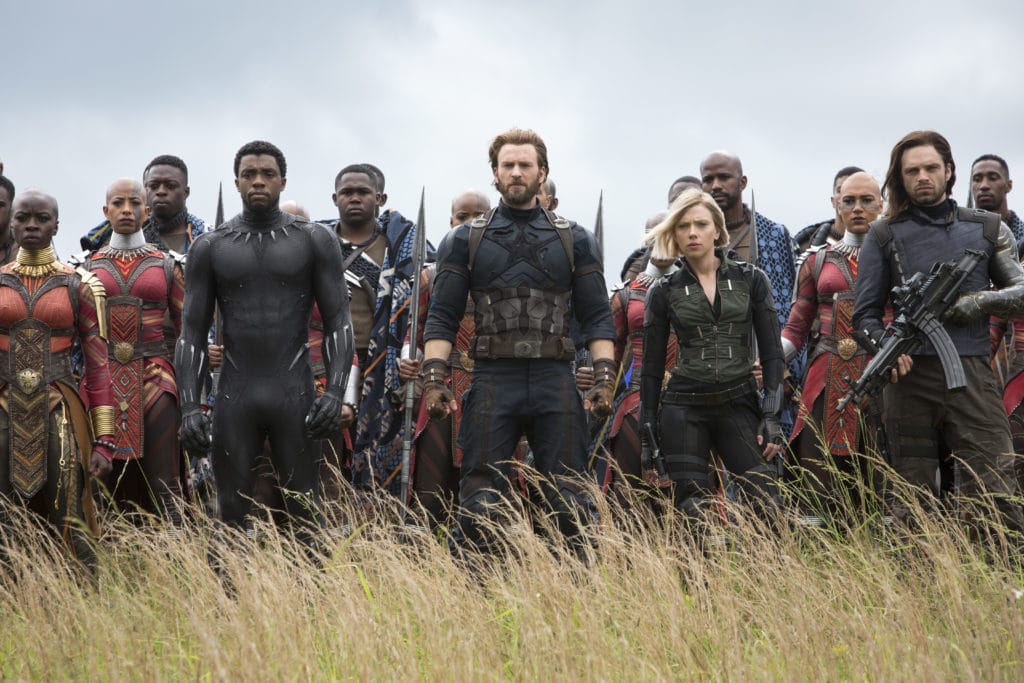 Doctor Strange appears being tortured by Ebony Maw, another member of the Black Order. These two meet-up in battle in the comics too. Although he seems to be failing, I think Strange will be able to come out on top in this meeting.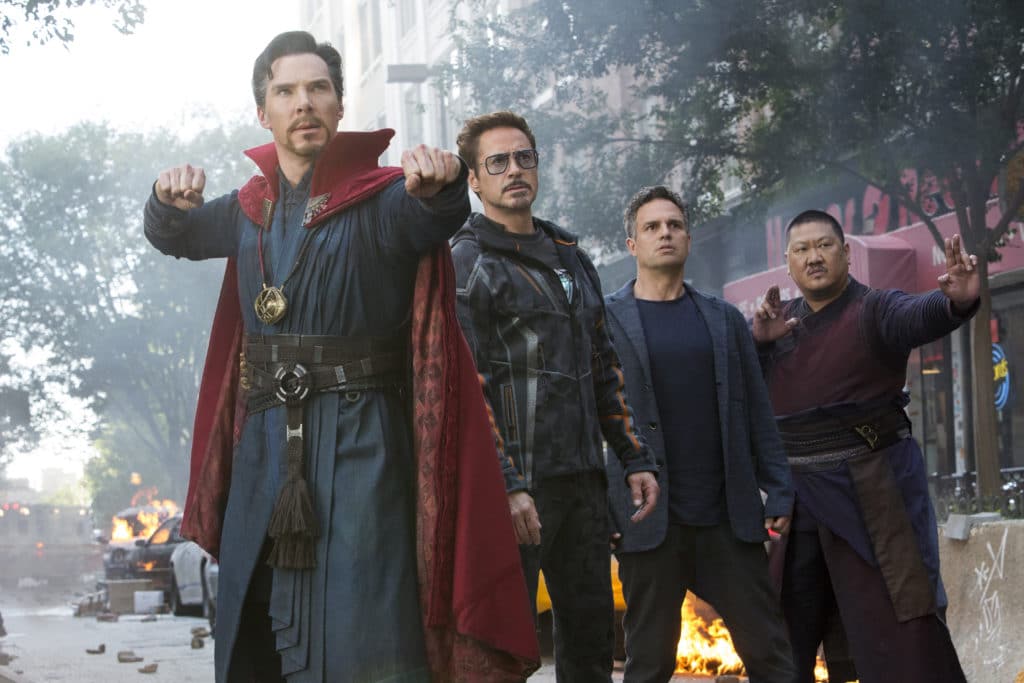 Thank goodness for the little bit of humor in an otherwise ominous trailer.
Star-Lord is hilarious. I think we are all Peter Parker in that scene when he tells Tony his plan is stupid. Also loved the ending of the trailer with Peter introducing himself to Strange. "Oh we're using made-up names. Then I am Spider-Man." Strange's face is the best!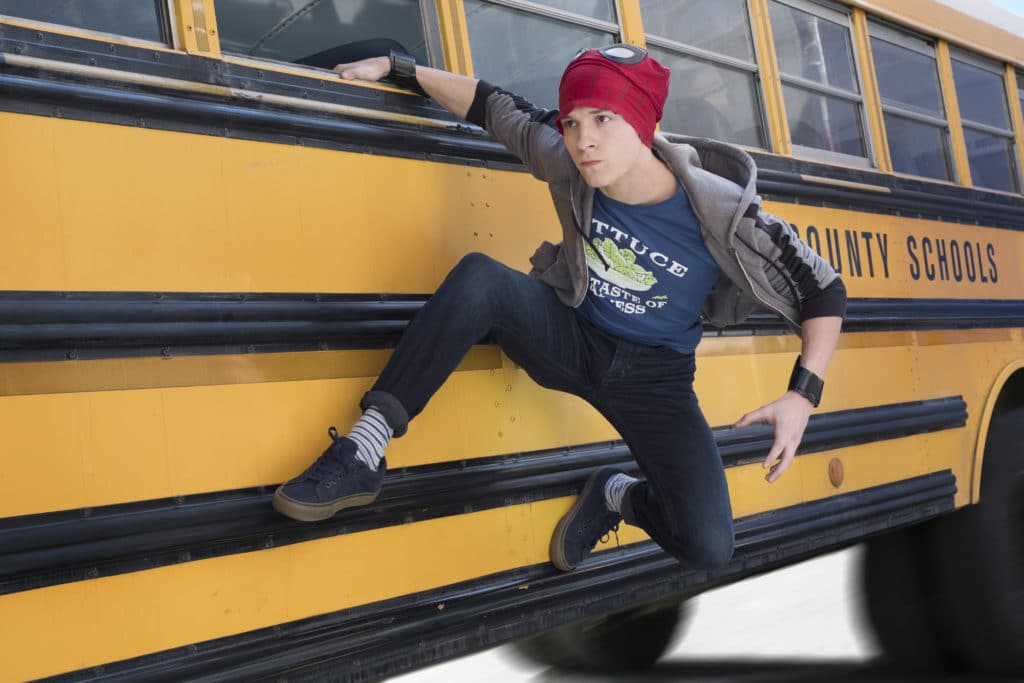 Do you have theories about the upcoming Avengers: Infinity War? I would love to hear them!
Avengers Assemble! Get the latest Avengers news on Facebook | Twitter #InfinityWar | Instagram
Avengers Infinity War is in theaters everywhere April 27th 2018. Get your tickets now!