He's going to wreck it! Maybe not on purpose, but when the big guy gets out into the internet thanks to Wifi or is it Wifey? Whiffy? you know something big is going to happen! You gotta watch the Ralph Breaks The Internet: Wreck-It Ralph 2 teaser. Oy, that poor bunny!!
Ralph has left the Litwak's video arcade behind, and is now journeying into the ginormous world of the internet. Which may or may not survive its visit from Ralph!
Along with Vanellope, Ralph must find a replacement part to save Sugar Rush. With no idea where they are or what to do, they must rely on the citizens of the internet, the netizens, to help navigate their way. One of their new friends is named Yesss, a webite entrepreneur who is the head algorithm and the heart and soul of trend-making site "BuzzzTube."
When I was watching the trailer I noticed a few Easter eggs already! Toddler Moana was the most obvious, but if you look closely at the ebay scene we see a few items we all know.
Cast-Iron Frying Pan, looks like Flynn can finally get one of them! Unicorn Figurine, is Vladimir trying to make a few extra bucks by selling some of his collection? A magic lamp too! I hope Jafar isn't in there. I wonder what the return policy is on an evil genie?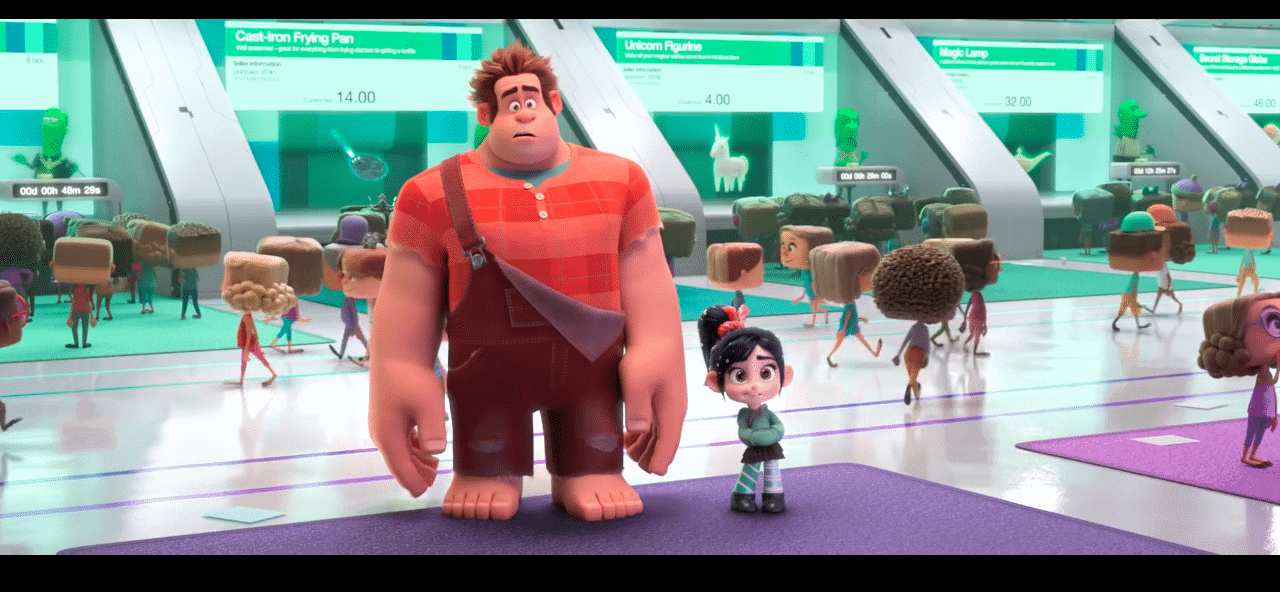 Lookout for Ralph on Facebook | Twitter #RalphBreaksTheInternet | Website
Loading into theaters November 21st, 2018!