Are your kids singing Bamm non-stop? Do they have the draggy leg? Are they loving the colors green and pink? Then they might have ZOMBIES on the brain. The cure for it? More ZOMBIES! And these new clips from ZOMBIES is just what the doctor ordered.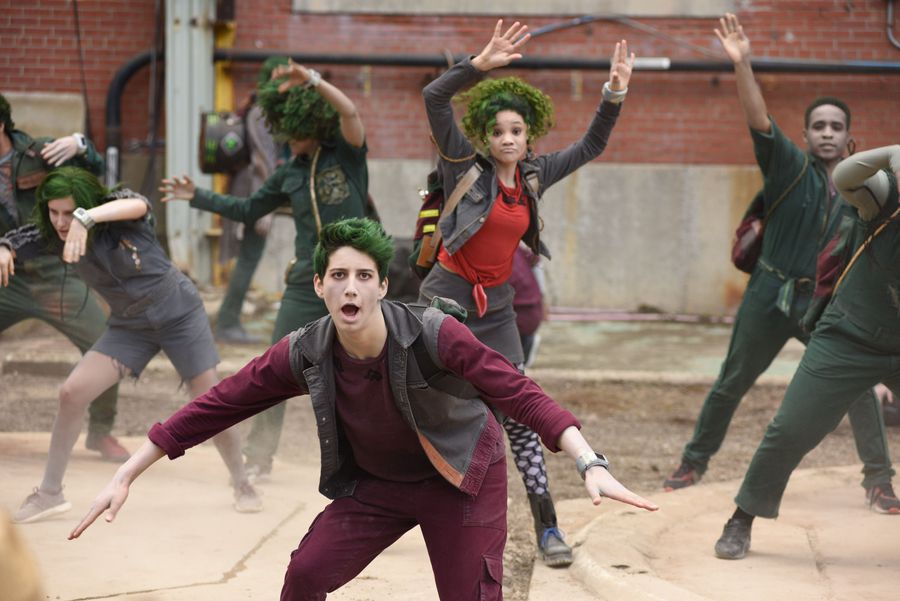 Thank you Disney Channel for the copy of Zombies. All opinions are my own.
I think this ZOMBIES survival guide is good not only for surviving high school but for surviving being an adult.
Here it is, my kids most watched extra on the ZOMBIES DVD, the BAMM dance tutorial. And here is a secret mom and dad, you should try it out too. Trust me, it's a lot of fun and you can show your kids how awesome your dance moves are.
Laugh your brains out with these ZOMBIES bloopers.
The audition tapes show why Meg and Milo were perfect for these roles.
Enjoy these deleted scenes featuring some of your favorite Cheerleaders.
Grab some fun ZOMBIES movie night activities!
ZOMBIES is available now on DVD!
Look for the packages with the fun glow-in-the-dark tattoos!