Bring home everyone's favorite personal healthcare companion, Baymax, when Big Hero 6 The Series Back in Action hits stores June 26th 2018! This all new DVD features the Disney Channel Original Movies, episodes, and more!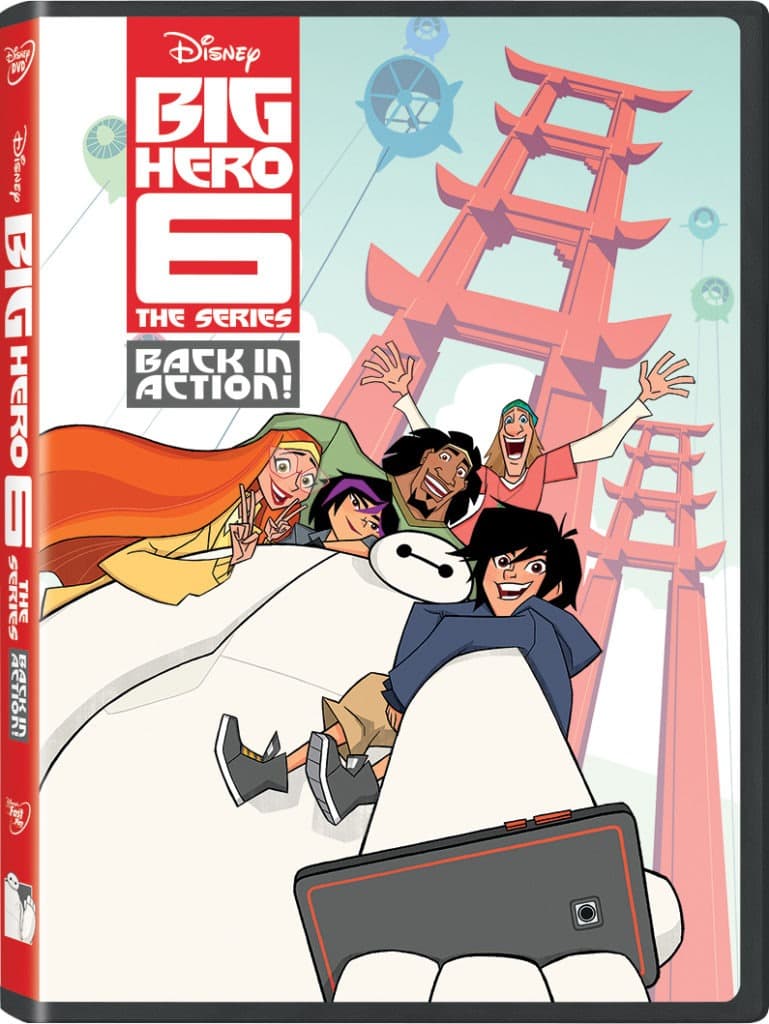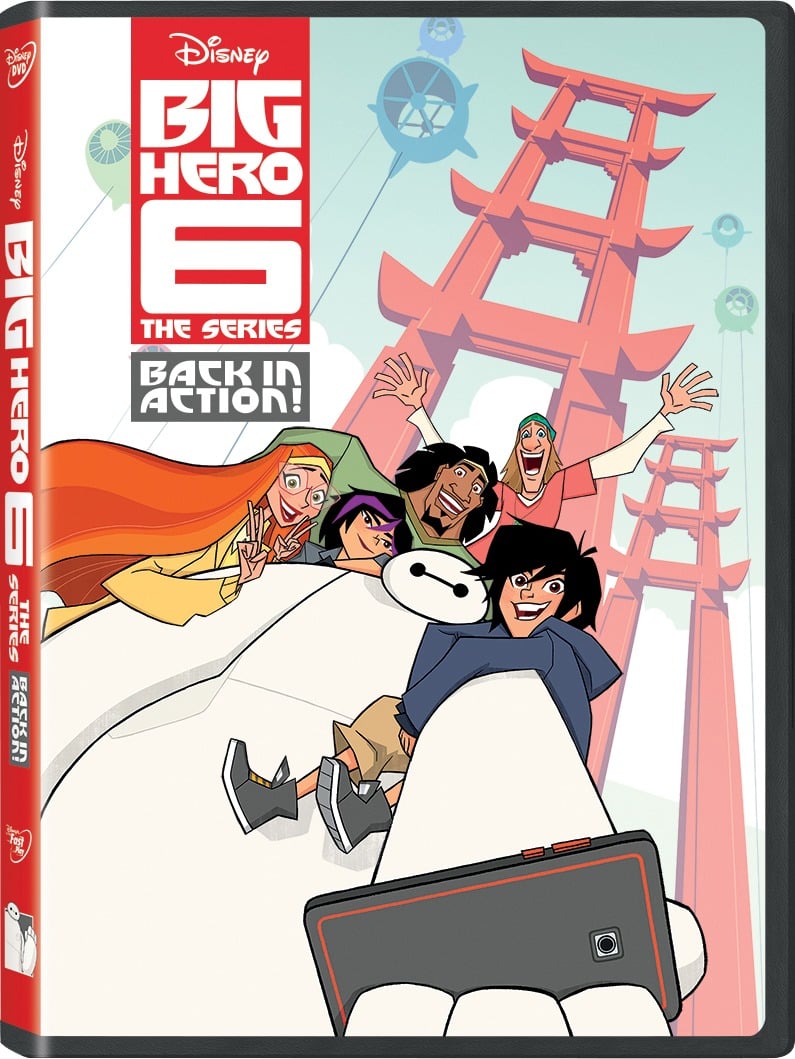 Big Hero 6 The Series picks up right before the end of the movie. Hiro was devastated after realizing Baymax was lost forever or was he? He finds the chip Tadashi designed to create Baymax and immediately goes about rebuilding our lovable friend.
The entire group is back as the legendary superhero team Big Hero 6. Together, Hiro, Baymax, Go Go, Wasabi, Honey Lemon, and Fred fight to protect San Fransokyo from any who would threaten its peace.
Big Hero 6 The Series Back in Action includes the original Disney Channel movie: Baymax Returns and these episodes:
Fred's Bro-tillion

Issue 188

Big Roommates 2

Failure Mode

Muirahara Woods

Food Fight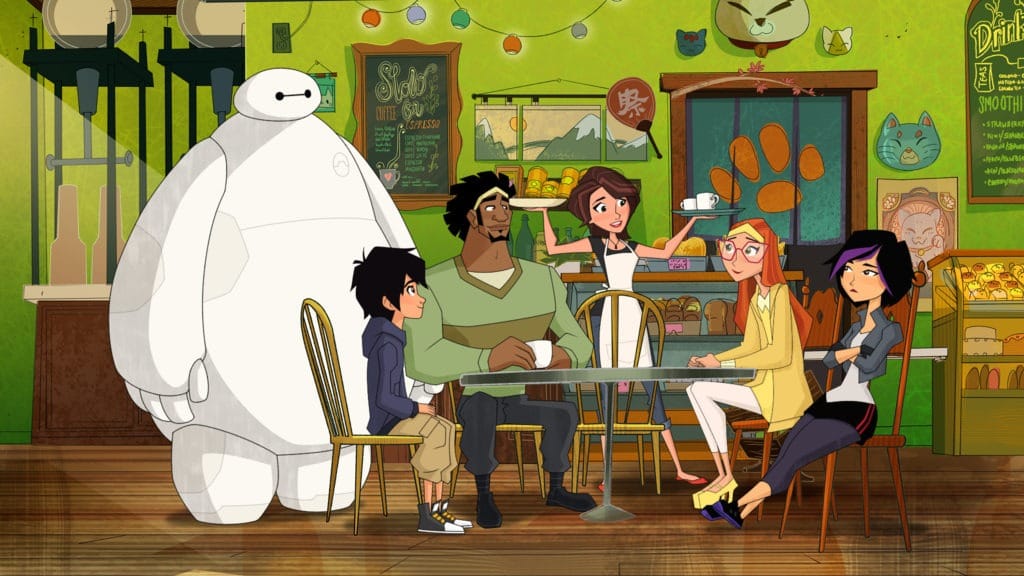 DVD Bonus Features Include 6 Shorts
Baymax and Hiro

Baymax and Wasabi

Baymax and Go Go

Baymax and Fred

Baymax and Honey Lemon

Baymax and Mochi
We were super excited when they announced he would return to tv on the Disney Channel, and now we can own more of his adventures to watch whenever we want. Big Hero 6 The Series Back in Action is a must have for any Baymax fan. What's not to love about the big guy?
Bring home Baymax and the crew Tuesday June 26th on DVD!