I'm still buzzing from all the excitement during the #AntManAndTheWaspEvent. Saturday night I was able to screen the film (on the Disney lot because dreams do come true), and was blown away!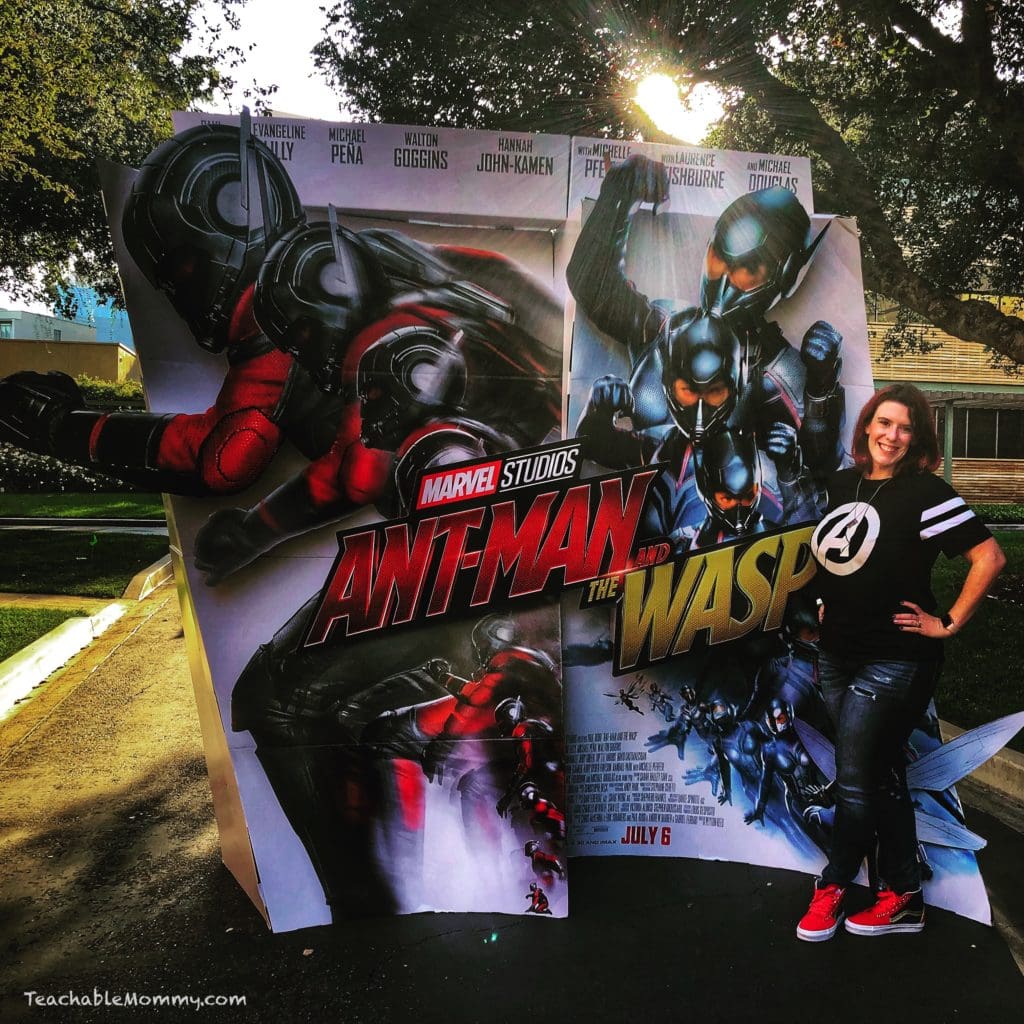 I was invited by Disney and Marvel to attend the Ant-Man and The Wasp press trip. All opinions are my own.
Not only do I think Ant-Man and The Wasp is the hope we all need after the devastation of Infinity War, but this is the best Marvel sequel since Captain America: The Winter Soldier. Yeah, I said it. And Winter Soldier is one of my top 5 Marvel Movies, so this is high praise coming from me. Once you watch it you'll see what I mean. Keep reading, I'm sharing my spoiler-free Ant-Man and The Wasp movie review and why this movie is going to be your new favorite Marvel film.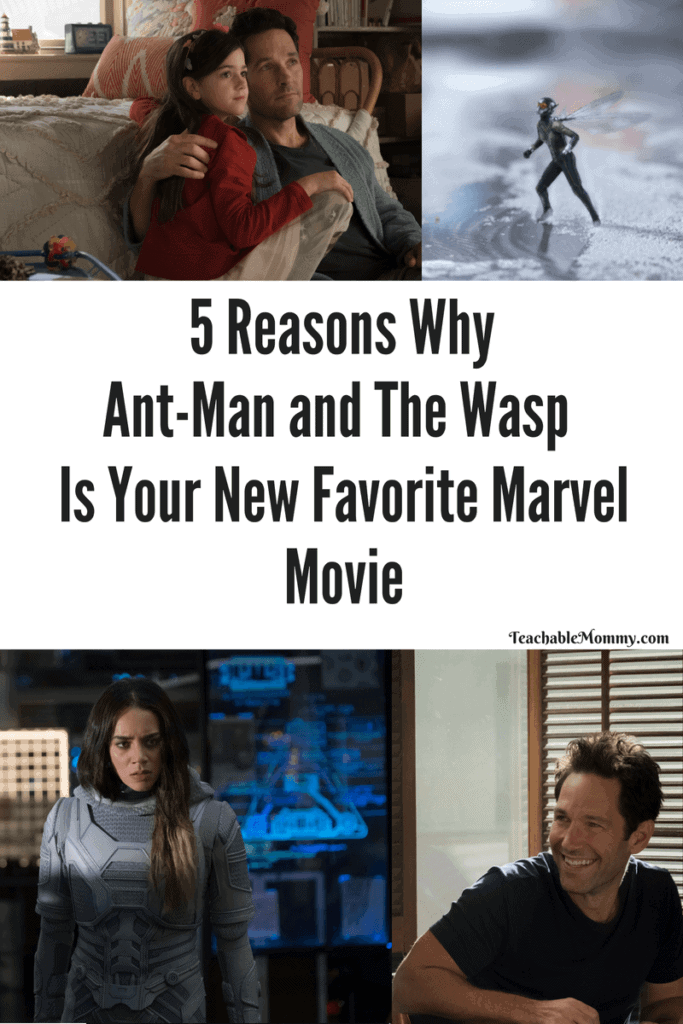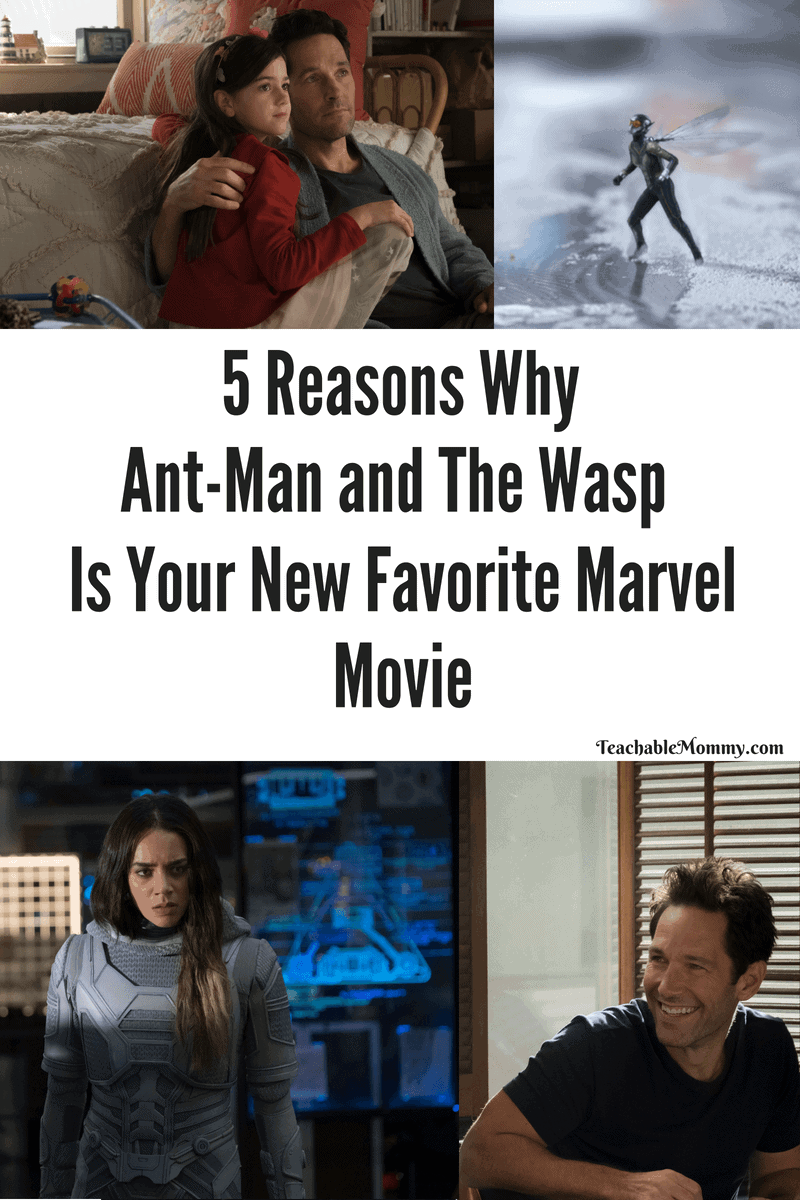 5 Reasons Why Ant-Man and The Wasp Is Your New Favorite Marvel Movie
1. The Wasp
Can we stop and take a moment to celebrate the first time a female superhero is listed in the title of a Marvel film? Marvel has always taken the lead with diversity and inclusiveness in their comics and films, but this is a first. And boy does she kick some serious *ss!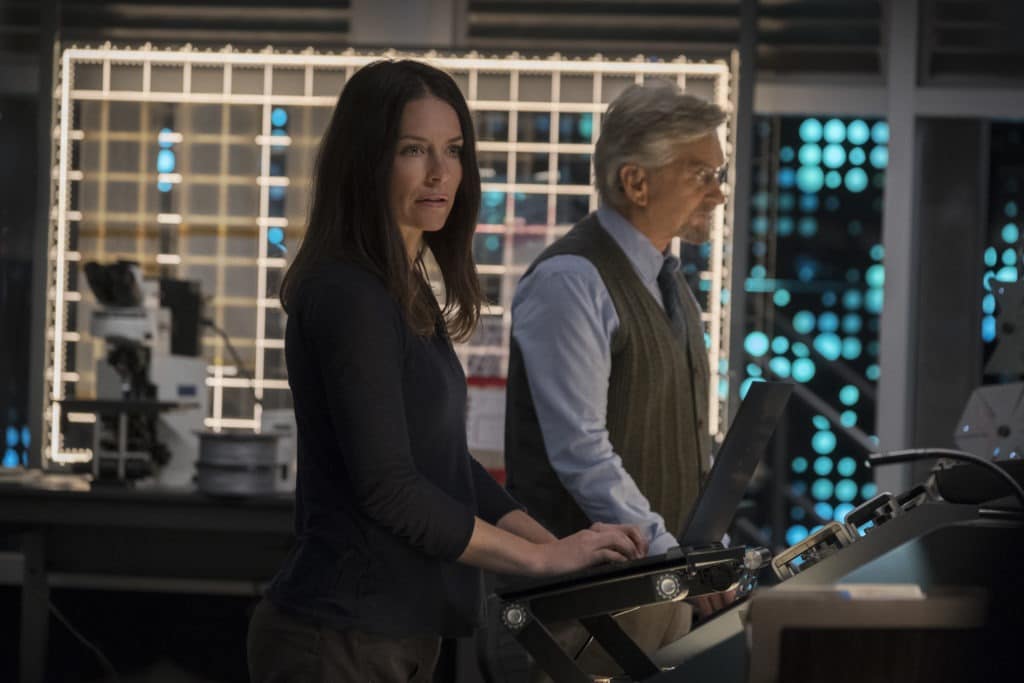 We already knew Hope is as intelligent as her father, if not more so, but we finally get to see her in action as The Wasp. Evangeline Lilly was made for this role. She brings a fierce femininity to Wasp, that captures your attention and has you rooting for her much in the same way as the Dora Milaje had you cheering for them. Girl power!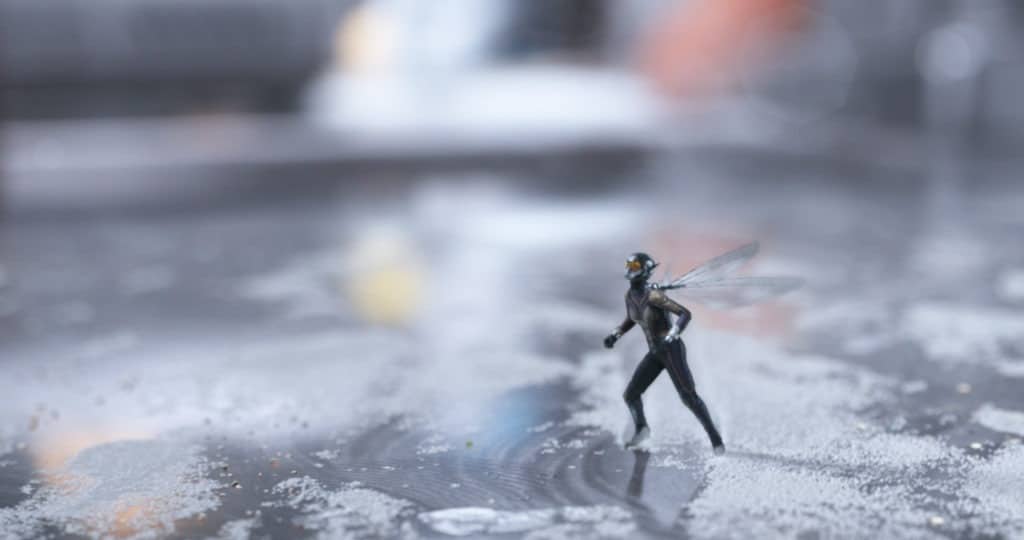 2. Ghost
What is better than one bad*ss female in a superhero movie? Two of them. Marvel is great at making complicated villains. Ghost is no exception. You think, sure she's the bad guy. But is she though?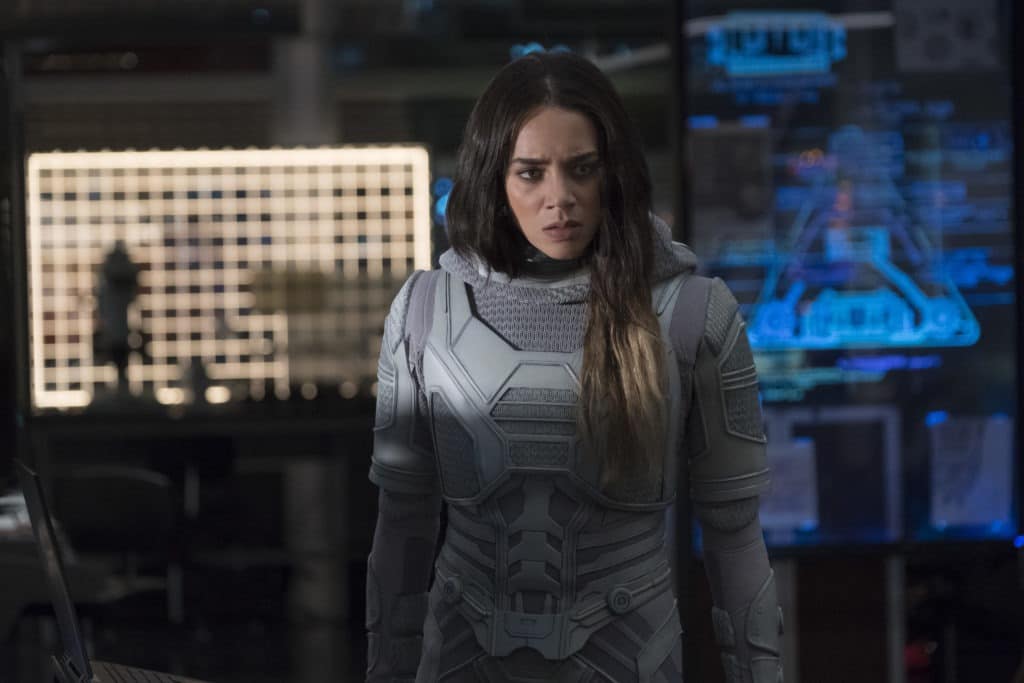 I would put her more in the antagonist category myself. Sure she does bad things but when we learn more about who she is, where she came from, and what is driving her actions, you can't help but feel a sense of pity for her. Not that she wants your pity, trust me, she doesn't.
Hannah John-Kamen took the character of Ghost, who was originally a man, and made it all her own. Her frustrations, rage, and determination are evident in every scene she is in. You feel her emotions and you might even find yourself rooting for her. Marvel magic- connecting with the villain.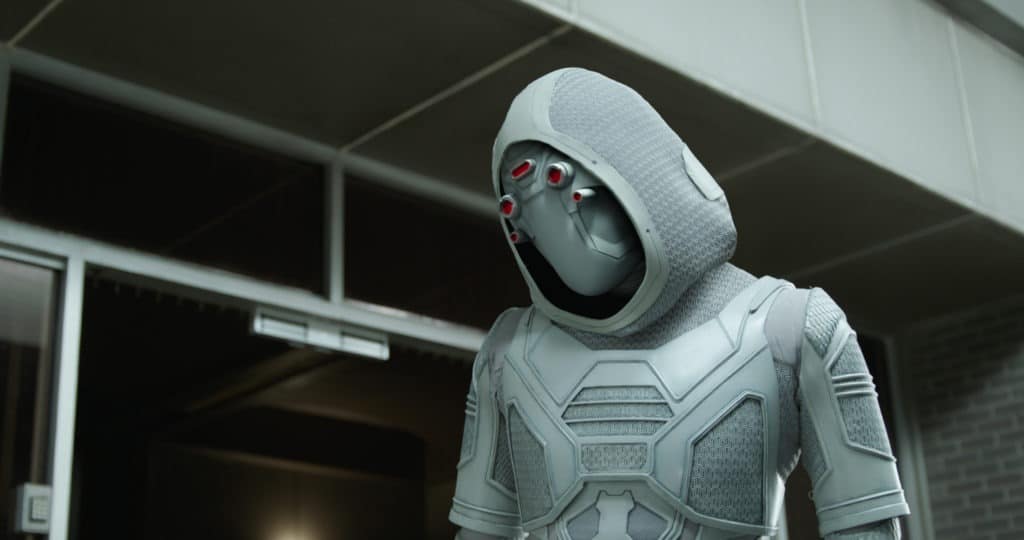 3. Importance of Family
A unique aspect of the Ant-Man storyline is that he is a family man. He has responsibilities other than saving the world and having rock hard abs. This film expands upon the relationship between Scott and Cassie, as well as showing Hank and Hope's relationship post reconciliation.
We don't just see the father/daughter relationship dynamic shine through in this movie. Mother/daughter, blended families, and friends who are as close as family, have a strong presence as well. The positivity of the various bonds is refreshing. It is nice to see the different representations of family shown on the big screen in this way.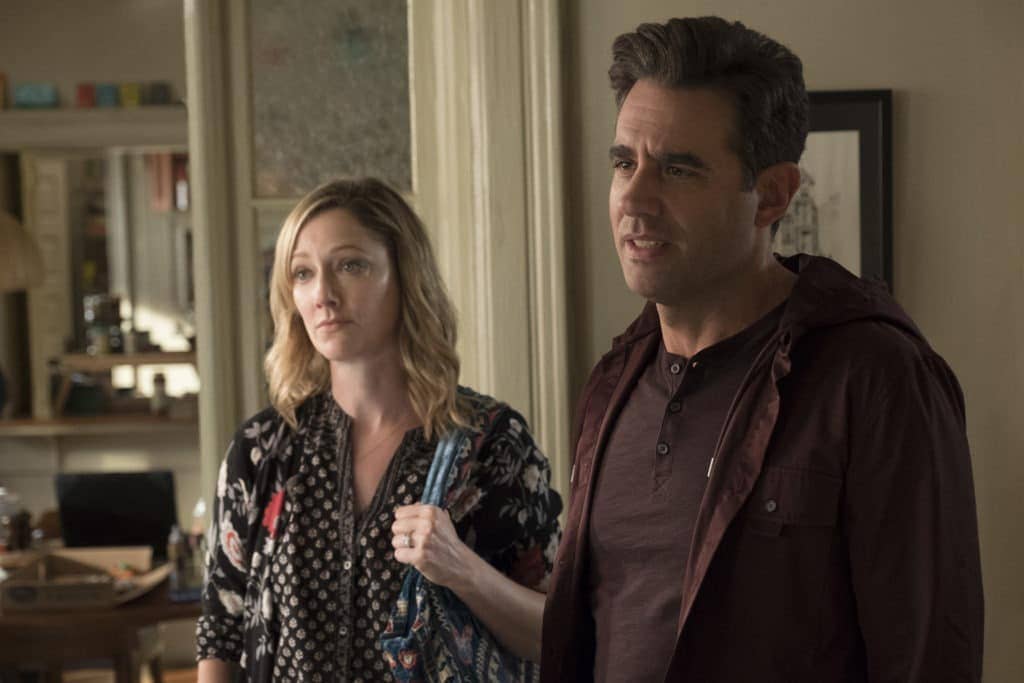 4. Humor
Thor: Ragnarok took the title of most fun you'll have at a Marvel movie until now. Sorry God of Thunder, but a few tiny humans have taken you down.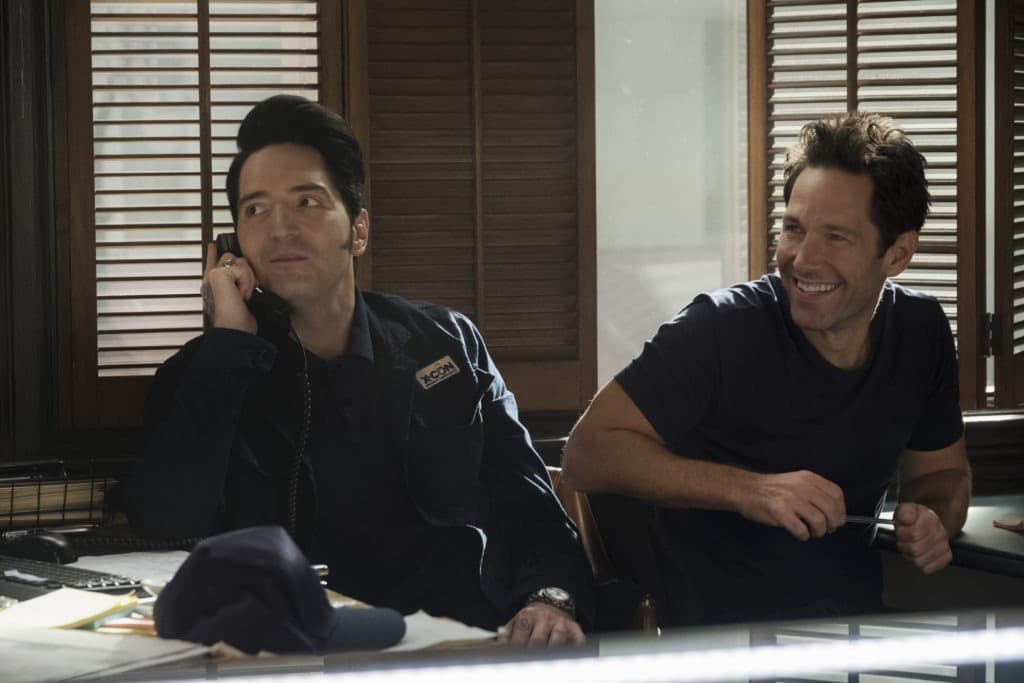 Could it even be an Ant-Man film without humor? I don't think so. They upped the comedic game and not at the expense of the plot or pacing. There is one scene, you will know it when you get there, that made me laugh so hard I was crying. I need to watch it again and keep my mouth shut (or at least try to) so I can hear everything this time!
Watch this TV spot with Luis referencing a classic, old Budweiser commercial. I mean it is just too pure not to share.
5. All the Action BIG and Small
I'm a sucker for an iconic fight scene. The stand-off between Cap, Bucky, and Iron Man, T'Challa and M'Baku, and Scarlet Witch, Okoye, and Black Widow against Proxima Midnight, are all amazing. In Ant-Man and The Wasp, for me, hands down is the van fight scene. You can see it briefly in the trailer when The Wasp swings from the backseat to the front seat, in a "slay girl slay" moment.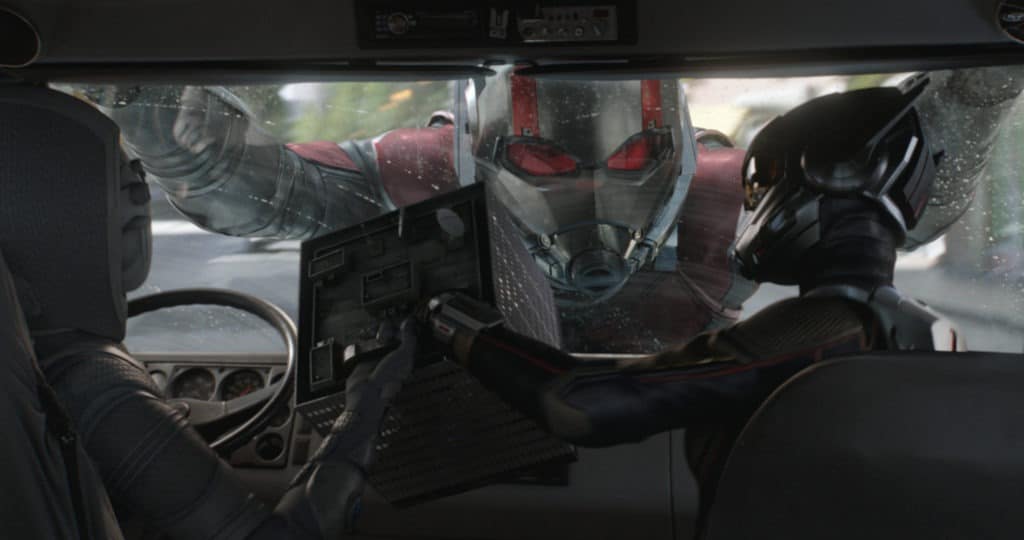 The kitchen one is awesome as well, especially with the added effects of a giant salt shaker. A strong contender would be the car chase scenes. Imagine Fast and the Furious but with shrinking cars which automatically ups the cool factor because Dom couldn't shrink his Charger. Just saying.
Please, please, please, do yourself a favor and see this movie in 3D or IMAX 3D. You deserve to see all the awesomeness with the added dimensions these formats bring.
Is Ant-Man and The Wasp family friendly?
Is Luis' story-telling one of the best parts of the first film? YES! I actually think this film is more family friendly than the original. Some language but less than the first, and the action is pretty normal for a superhero film. The kids are going to love the ants, especially the one playing drums. Who wouldn't want a giant ant that can play drums?
Like I mentioned above, the movie's core message is one of family. Families come in all shapes and sizes and this film represents a lot of different familial relationships.
It is the perfect Summer family film.

Ant-Man and The Wasp 2 Post Credit Scenes
No spoilers here, but these 2 scenes are a can't miss for Marvel fans. Even the actors had strong reactions to them, and I'll be sharing all about that in my interview posts that are coming soon. In the meantime, do yourselves a favor, do not leave the movie early! But we all know this by now right? Right?
Is Ant-Man and The Wasp better than Ant-Man?
In this fan's humble opinion, yes it is. Don't get me wrong I definitely adored the first one. It even made my Top 5 Marvel Movies list but this one just made it bigger and better. The characters' stories, plot, pacing, visuals, even the Stan Lee cameo were just so perfect. It is what you want from a sequel. You want it to take everything that made the original great and bring a new flavor and excitement to it.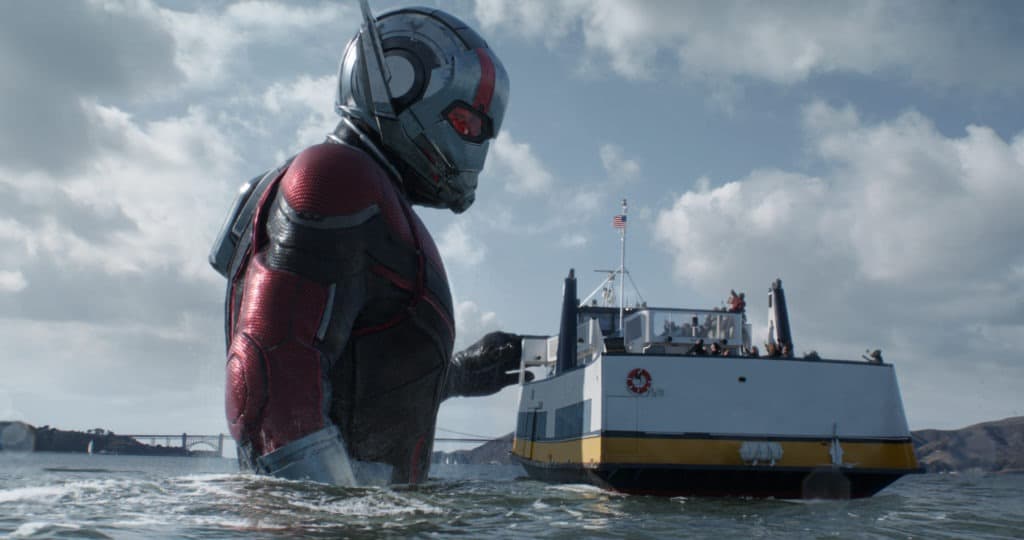 Get all the life sized info you need on Facebook | Twitter#AntManandTheWasp | Instagram
Ant-Man and The Wasp is in theaters everywhere July 6th 2018! Tickets are on sale now!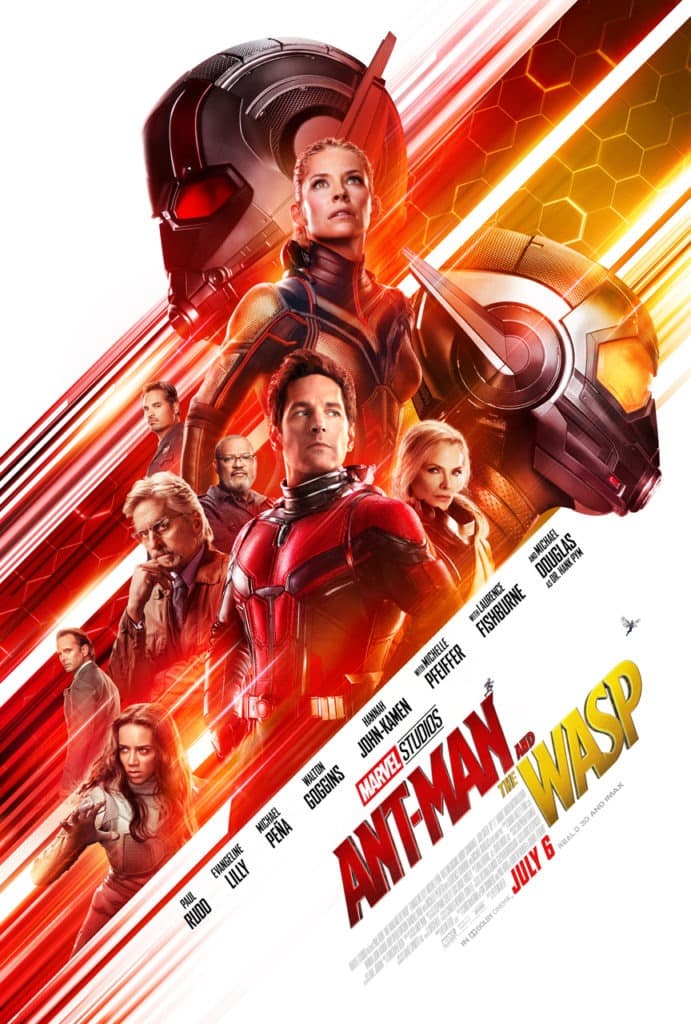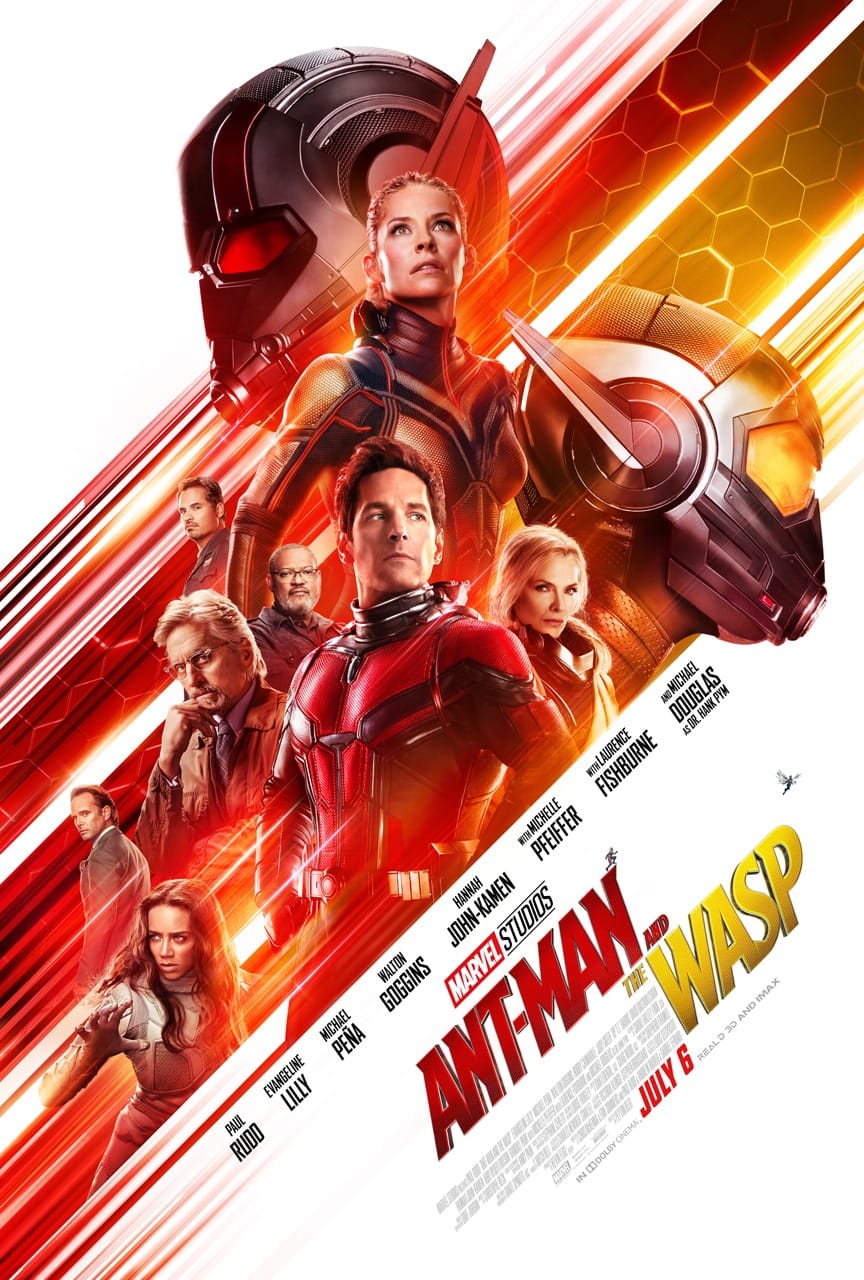 More Ant-Man and The Wasp:
GIANT Sized Fun At The Ant-Man and The Wasp Event
8 Comics To Read Before Ant-Man and The Wasp