14 years. That is how long I have been waiting for this film. And it is finally here! I've got my Incredibles 2 movie review and was it worth the wait?
Incredibles 2 Movie Review | Worth The Wait?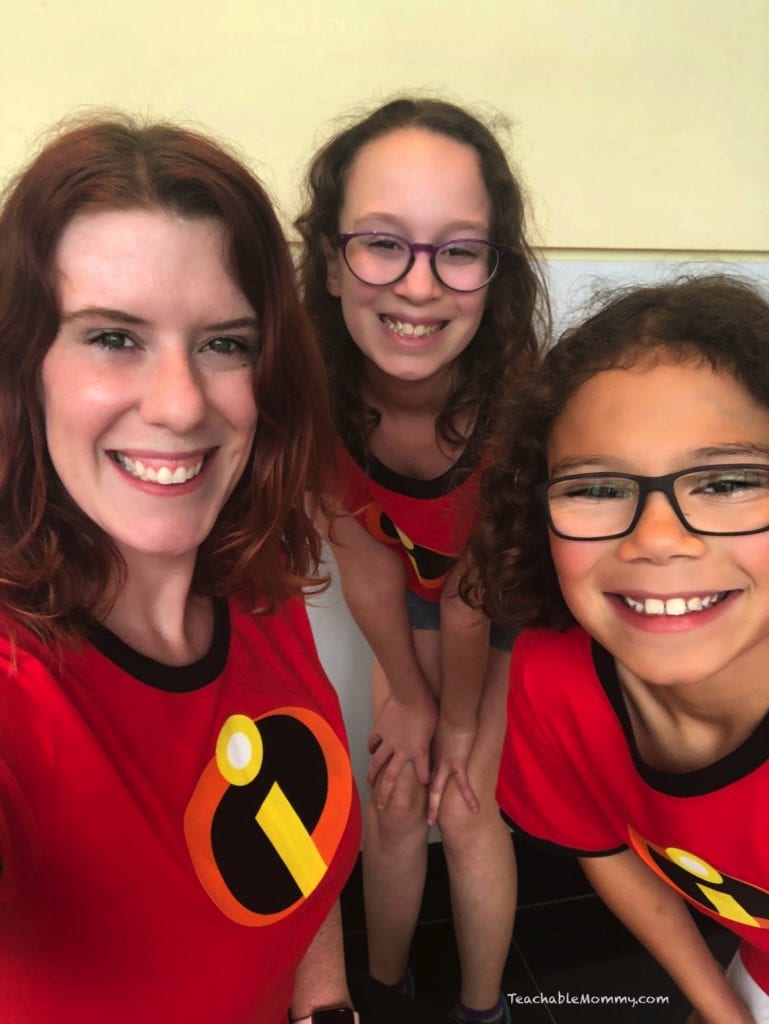 I was lucky enough to preview the movie last week with the kiddos and yes, yes, yes. Yes it was worth the wait. Yes it was everything you want in an Incredibles movie. And yes we will be seeing it again.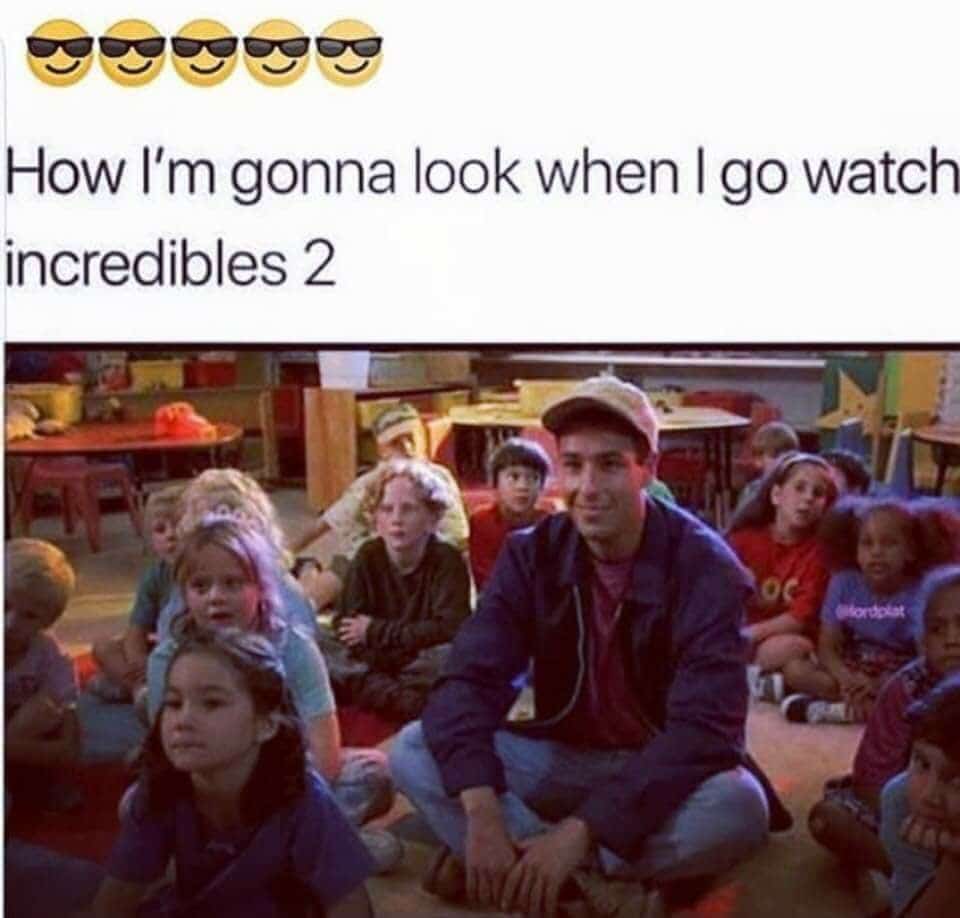 One Incredibly Real Family
I think that is what made us all fall in love with The Parr family in the first one. They are real. We might not have super powers but the pressures of being a kid or an adult are very real. When the first one came out I did not have children. The parenting issues weren't what stuck out to me then, but the whole balancing your relationships with your dreams.
Now that I am a mom and shoulder all the responsibilities that come with that I find myself relating to Helen in a while new way. I think all parents have felt the burden of guilt when we leave our kids to go to work, or we can't figure out that stupid new math.
Whether we are working 9-5 in an office, covering press events, staying-at-home with the kids, or saving the world we want is best for our kids.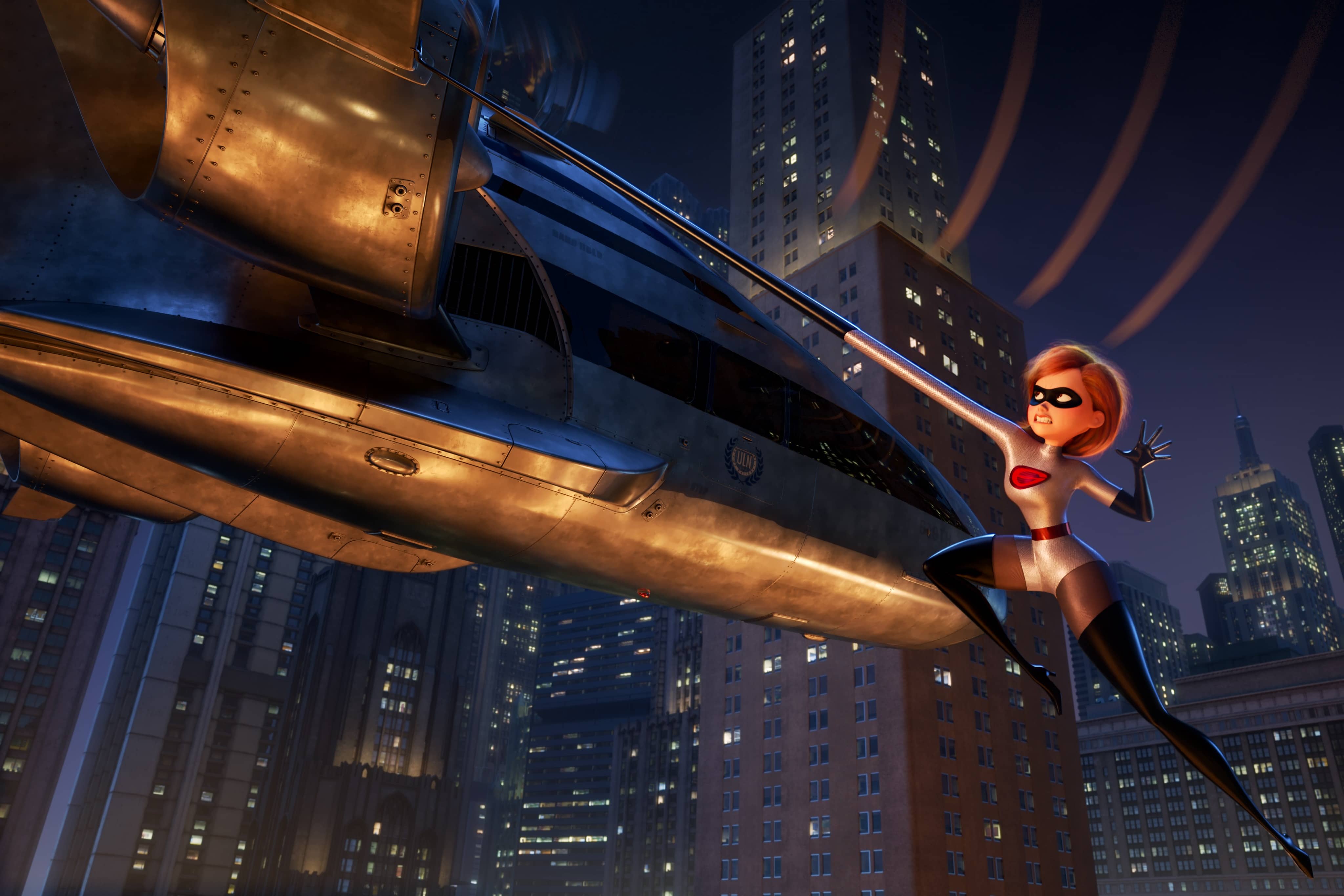 The Humor
Where is my Super Suit? I don't know about you but we say that at least once a week in our house. Incredibles had some great comedic gems and Incredibles 2 came out swinging as well. Can we all agree Honey is the greatest character we have never met?
Jack-Jack stole his scenes, every, last one. He is adorable and you do not want to mess with that baby. Hand over the num num cookies, and you might get to keep your fingers! Edna Mode is back and just as fabulous as ever. Love her.
The parenting humor was my favorite part. Just the dealing with kids, husbands, and life, I could totally relate. Minus the stretching powers of course.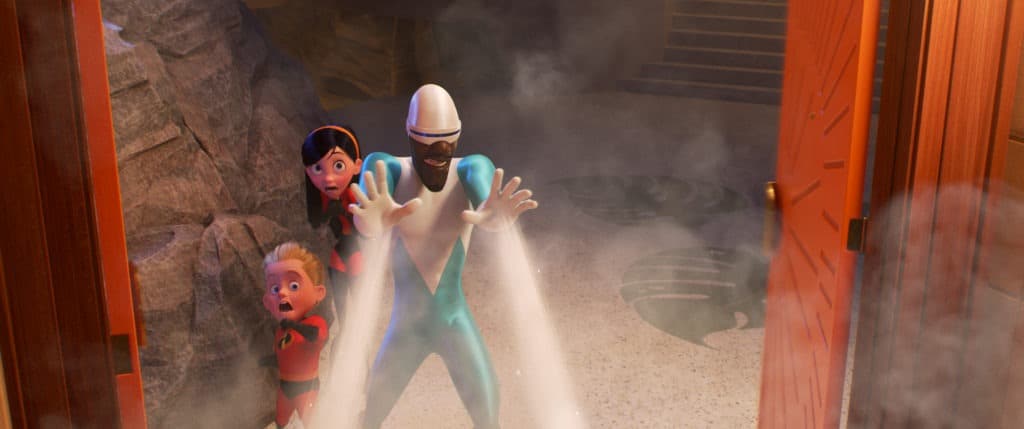 Is Incredibles 2 Safe For Kids?
You may have noticed the PG rating with a warning of "brief mild language." If you are worried about anything extreme don't be. "I'll be damned" is uttered once and I don't think mine even realized what was being said, they were too engrossed in the film.
There is a pretty intense scene between Elastigirl and the Screenslaver. You know it's happening because everything gets dark, foggy, and the music changes. My 8 year old grabbed my hand, knowing something was happening. Both of the kids jumped but so far no nightmares. Keep this in mind if your littles are terrified of dark moments.
Incredibles 2 Movie Review: Worth The Wait
With the story picking up right where we left off, The Underminer attacking the city, it feels like no time has passed with our favorite supers.
Incredibles 2 has it all: family, heart, action, and a whole lot of laughs! So yes, it has so been worth the wait. Who knows if the sequel would have been as good if it came sooner? But I do know this movie is going to easily become a family favorite.
I just hope we don't have to wait another 14 years for Incredibles 3…. just saying Disney Pixar, you know we want it!
Get your tickets today! Incredibles 2 opens in theaters everywhere June 15, 2018!