Have you ever wondered what it might be like to live in the world of your favorite characters? I have. That dream is now a reality thanks to the geniuses at The VOID and ILMxLAB. Their next level virtual reality experiences are AMAZING! Go inside the world of Ralph Breaks The Internet in Ralph Breaks VR!
Ralph Breaks VR is an original multi-sensory, immersive VR experience coming to The VOID November 21st Pre-sale tickets are on sale now!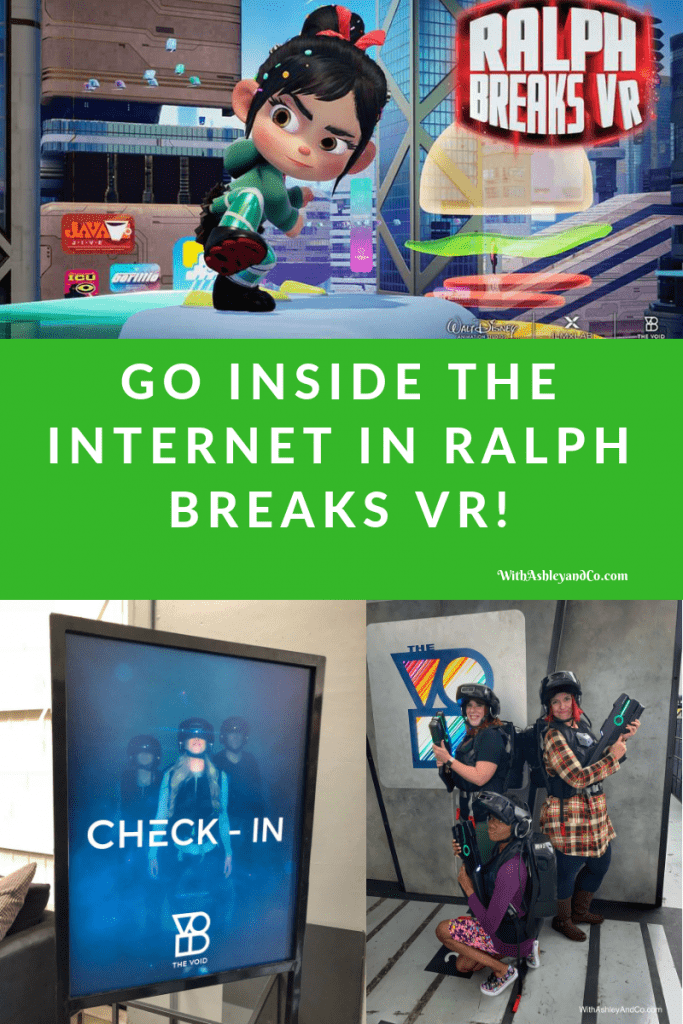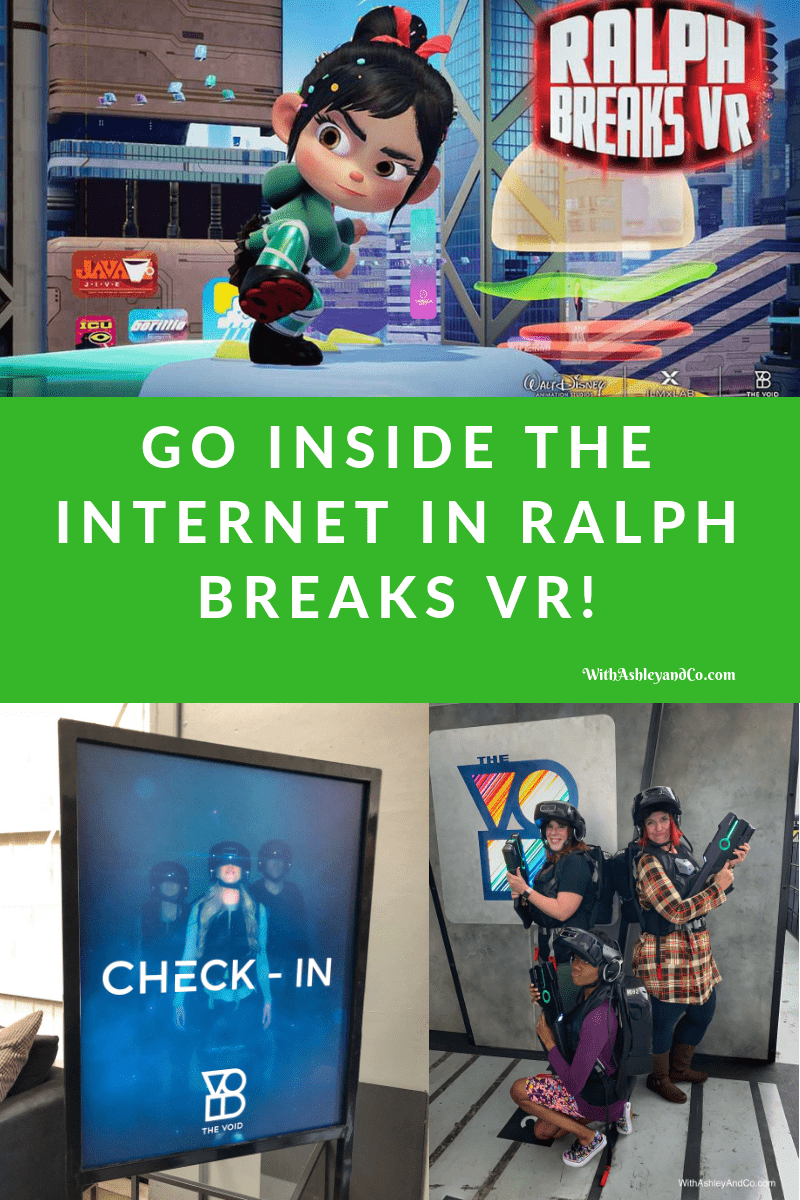 Thank you, Disney, for inviting me and providing travel and accommodations.
I got to experience this new VR event from The VOID and I can finally share how awesome it was! My mind was blown. I have never experienced VR the way The VOID does it and WOW. They are building a VOID here in DC and I cannot wait to take the family. Because, for real, words cannot describe how epic going through this really is.
Ralph Breaks VR Official Trailer
How It Works:
A VOID team member helps you get suited up and ready for your journey into the internet. Ralph and Vanellope then take you through the WIFI and into the world wide web in teams of 4, disguised as citizens of the internet, Netizens, just like in the film.
Once inside you are ready to play the newest, coolest video game ever, and explore brand new locations, the Dunderdome and Pancake Milkshake Diner. Watch out for B.E.V. though, she is not friendly.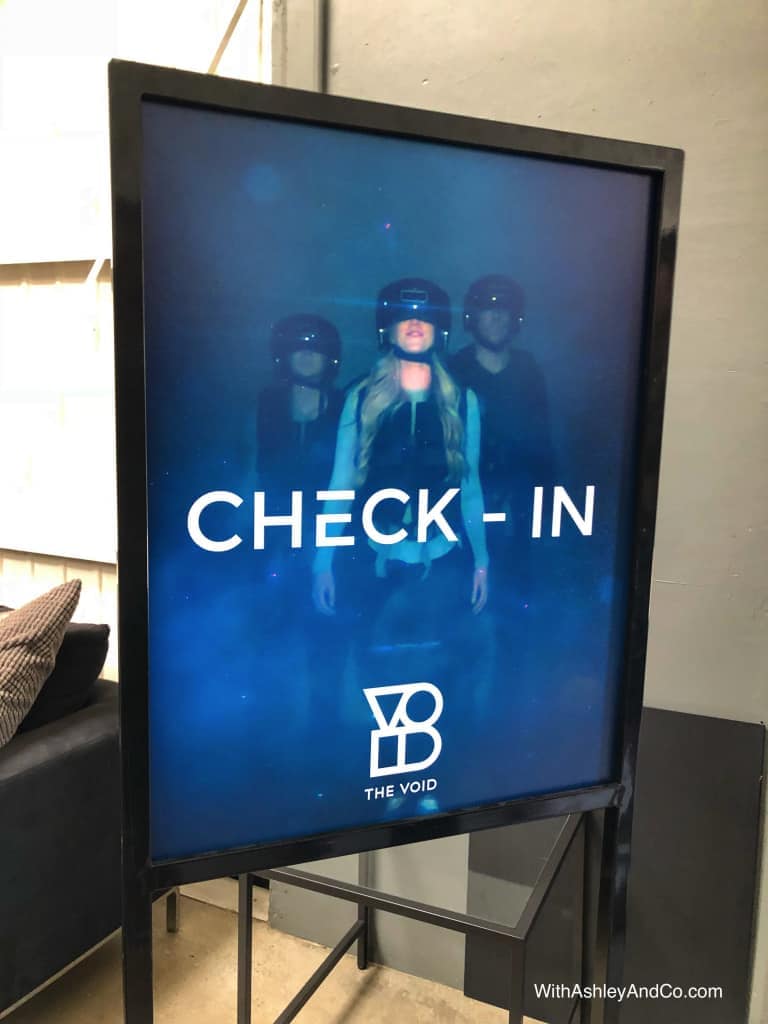 Everything felt incredibly real. The walls, the rooms, everything. The VOID really took the time to make sure all your senses are engaged, completely immersing you in the colorful and crazy world of Wreck-It Ralph and Vanellope.
About that Pancake Milkshake Diner. I don't want to give too much away but watch out for Fun Bun and Kitty, they might look cute but those two are ruthless. It might be your turn to eat pancakes!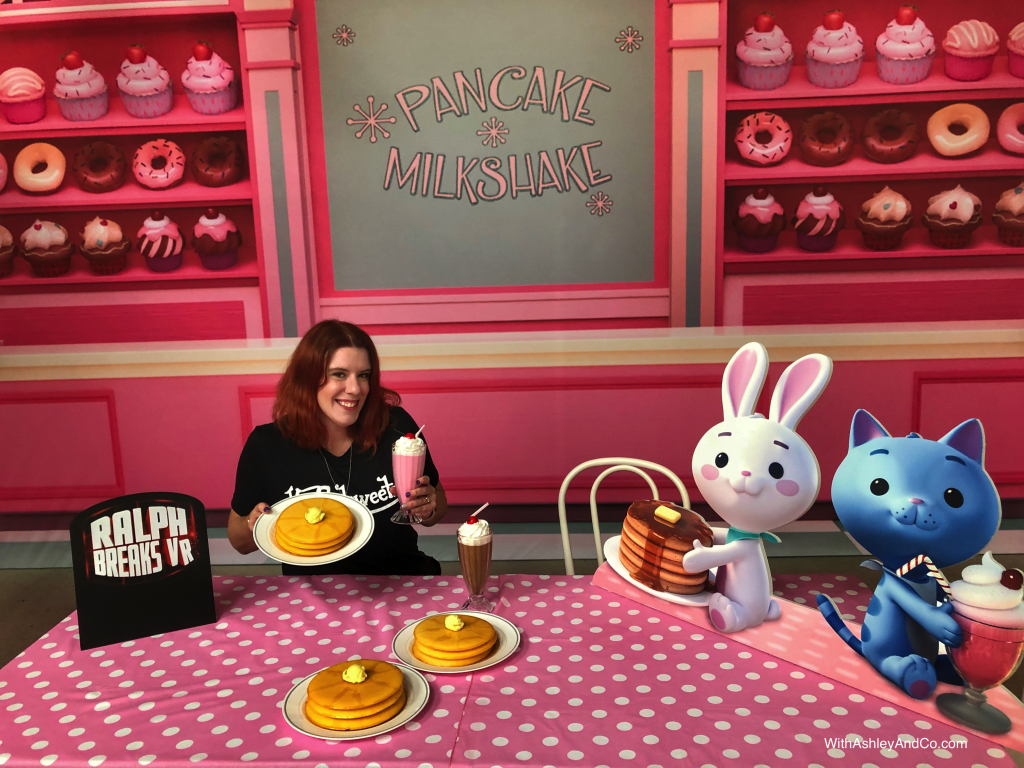 I made it out y'all! Fun Bun ain't got nothing on me! *Cough* moving on…
Fun Fact:
Pamela Ribon, co-writer for Ralph Breaks The Internet, was the writer for this project and even provides the voices of B.E.V. (Built to Eradicate Viruses), Fun Bun, and Kitty.
"It's incredible to work on an experience like Ralph Breaks VR that lets you live inside a film you've spent years creating. ILMxLAB and The VOID have built a world where Ralph and Vanellope really come alive around you" – Pamela Ribon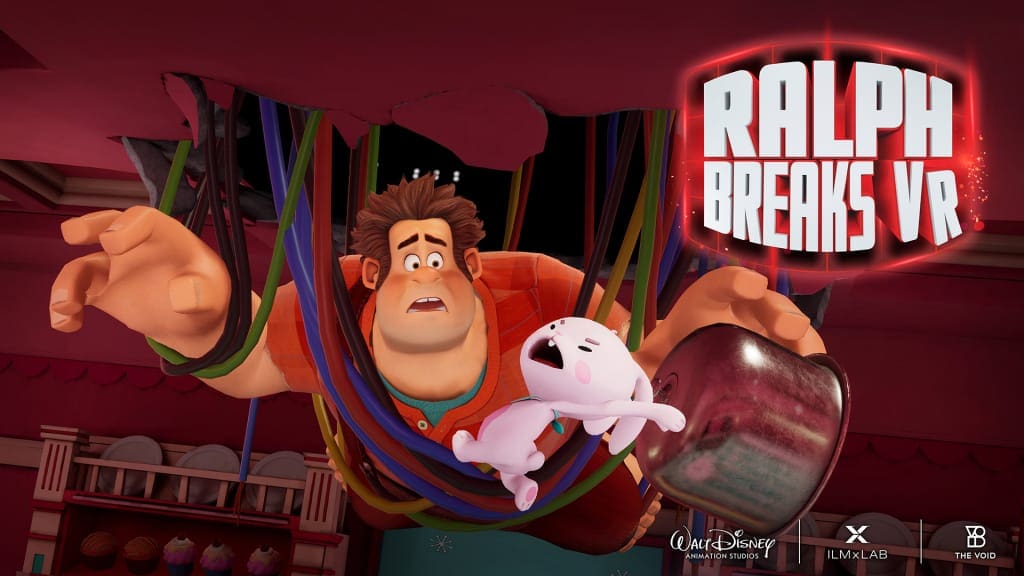 Challenge Your Teammates
One of the many cool features of Ralph Breaks VR is it allows you to have a friendly (or not so friendly that's on you) competition with your teammates. While in the VR, if you look down at your watch, a screen pops up showing your score and the scores of your teammates. I don't know about you but I play to win!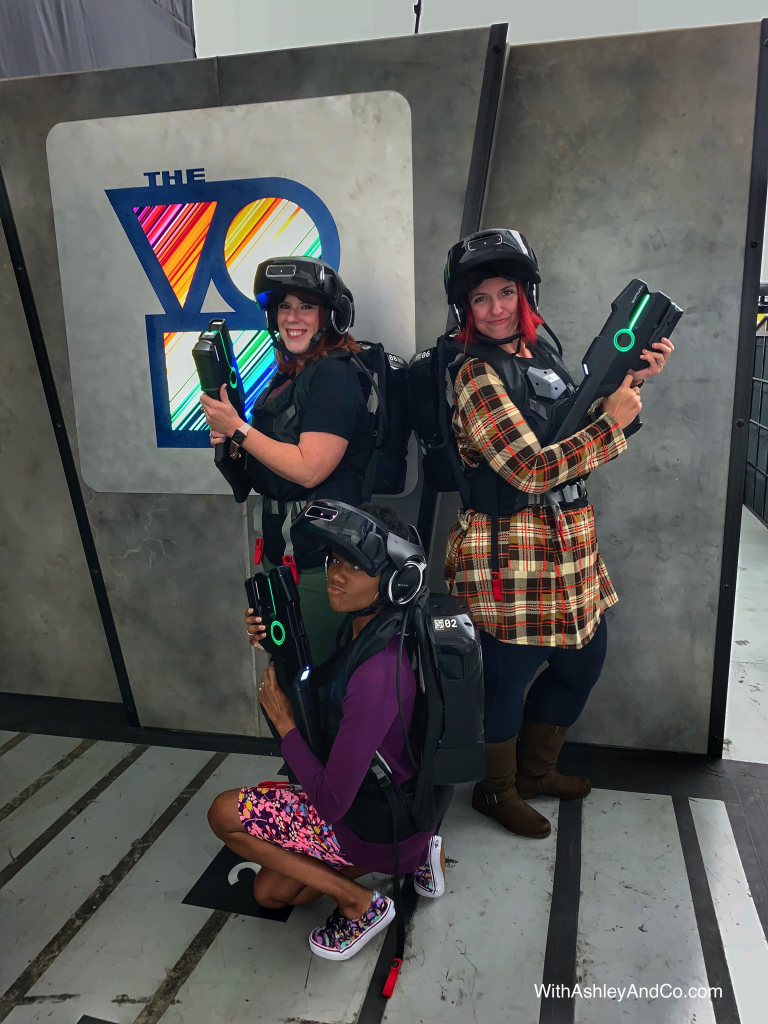 What About Motion Sickness?
Motion sickness and VR can be tricky. We actually asked Curtis Hickman, Chief Creative Officer and Co-Founder of The VOID and his team about that. They assured us prior to going in that they took great pains to remove anything that could trigger motion sickness. After going through, myself and my teammates didn't feel sick only excited and desperate to go through again!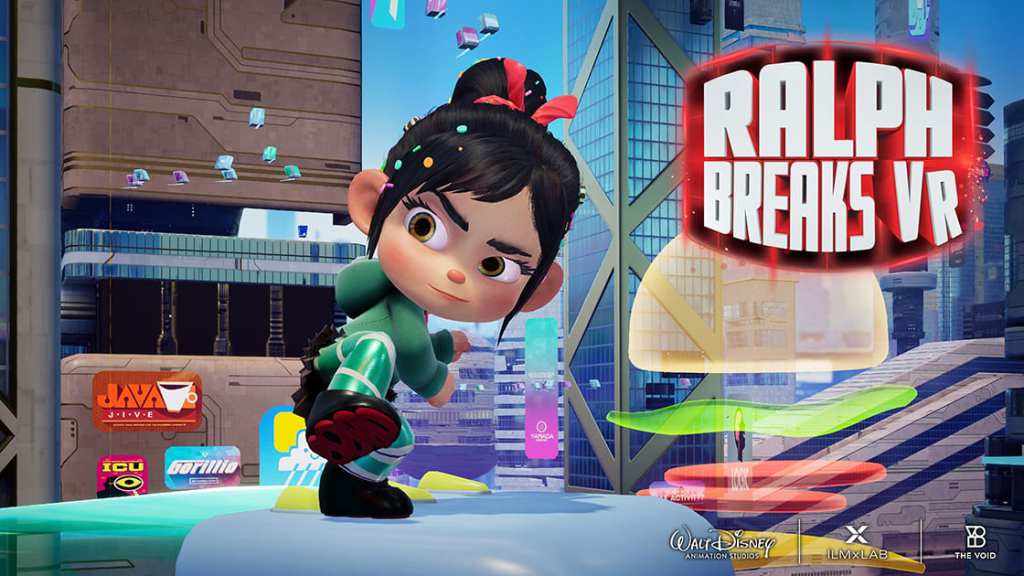 Ralph Breaks VR debuts at all North America VOID locations on November 21st 2019. Pre-sale tickets are on sale now!

For more Ralph Breaks The Internet
Walking the Red Carpet For Ralph Breaks The Internet
I'm Going to the Ralph Breaks The Internet Red Carpet Premiere
Ralph Breaks The Internet Free Printables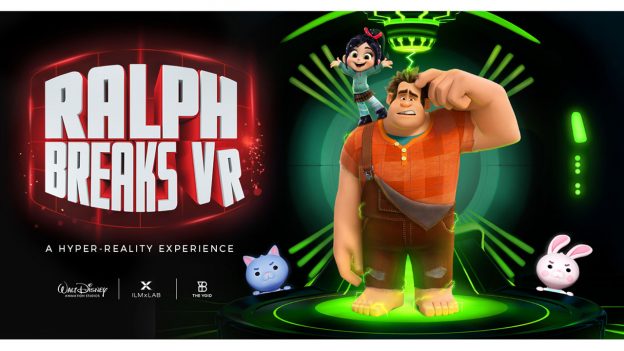 LOOKOUT FOR RALPH ON FACEBOOK | TWITTER #RALPHBREAKSTHEINTERNET #RALPHBREAKSTHEINTERNETEVENT| INSTAGRAM | WEBSITE
RALPH BREAKS THE INTERNET LOADS INTO THEATERS NOVEMBER 21ST, 2018! Tickets are on sale now!