My new Tuesday guilty pleasure is ABC's The Rookie. It stars Nathan Fillion as John Nolan, a man who is starting over as a Los Angeles police officer. He's the oldest rookie on the force and that makes for some hilarious and serious moments as he navigates his new team, relationships, and being responsible for the safety of others. While I was in California for Ralph Breaks The Internet, I got the chance to visit the set where The Rookie is filmed. What is it like visiting the set of The Rookie? I'm sharing all about it plus what happens when you bump into Nathan Fillion.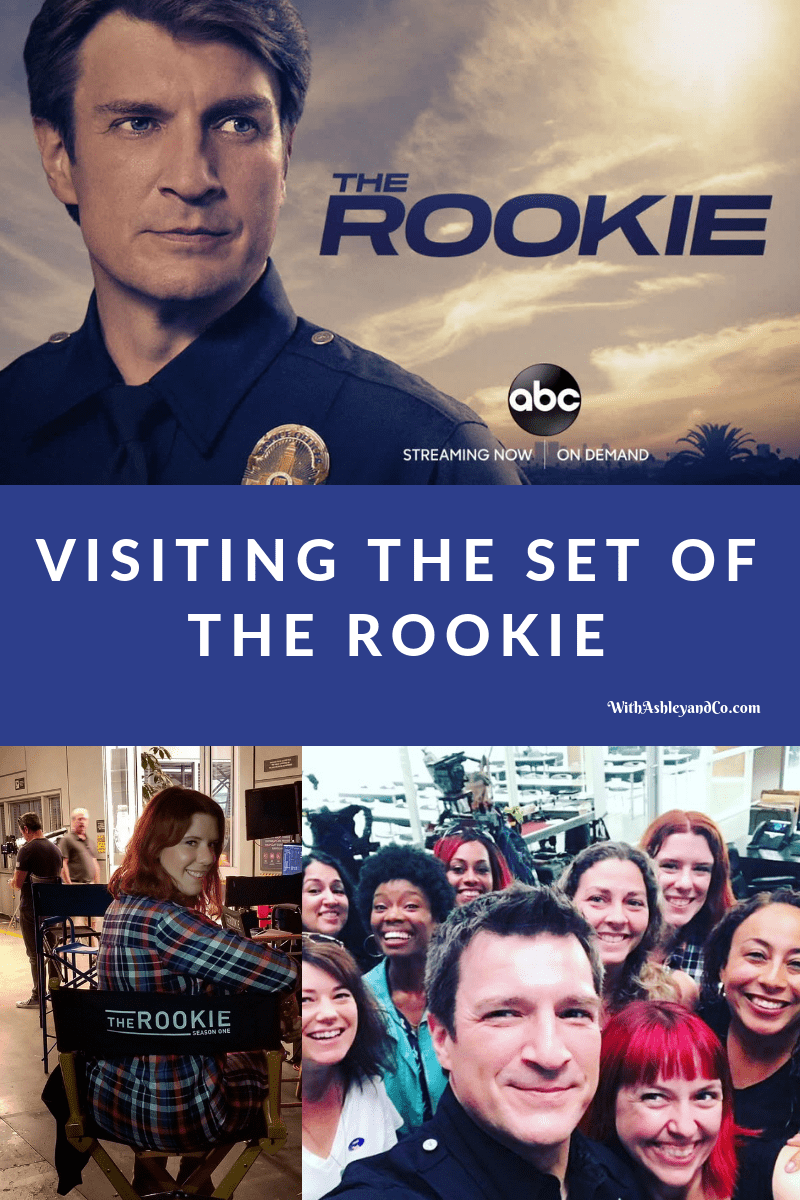 Thank you, Disney, for inviting me and providing travel and accommodations.
Visiting The Set Of The Rookie & Bumping Into Nathan Fillion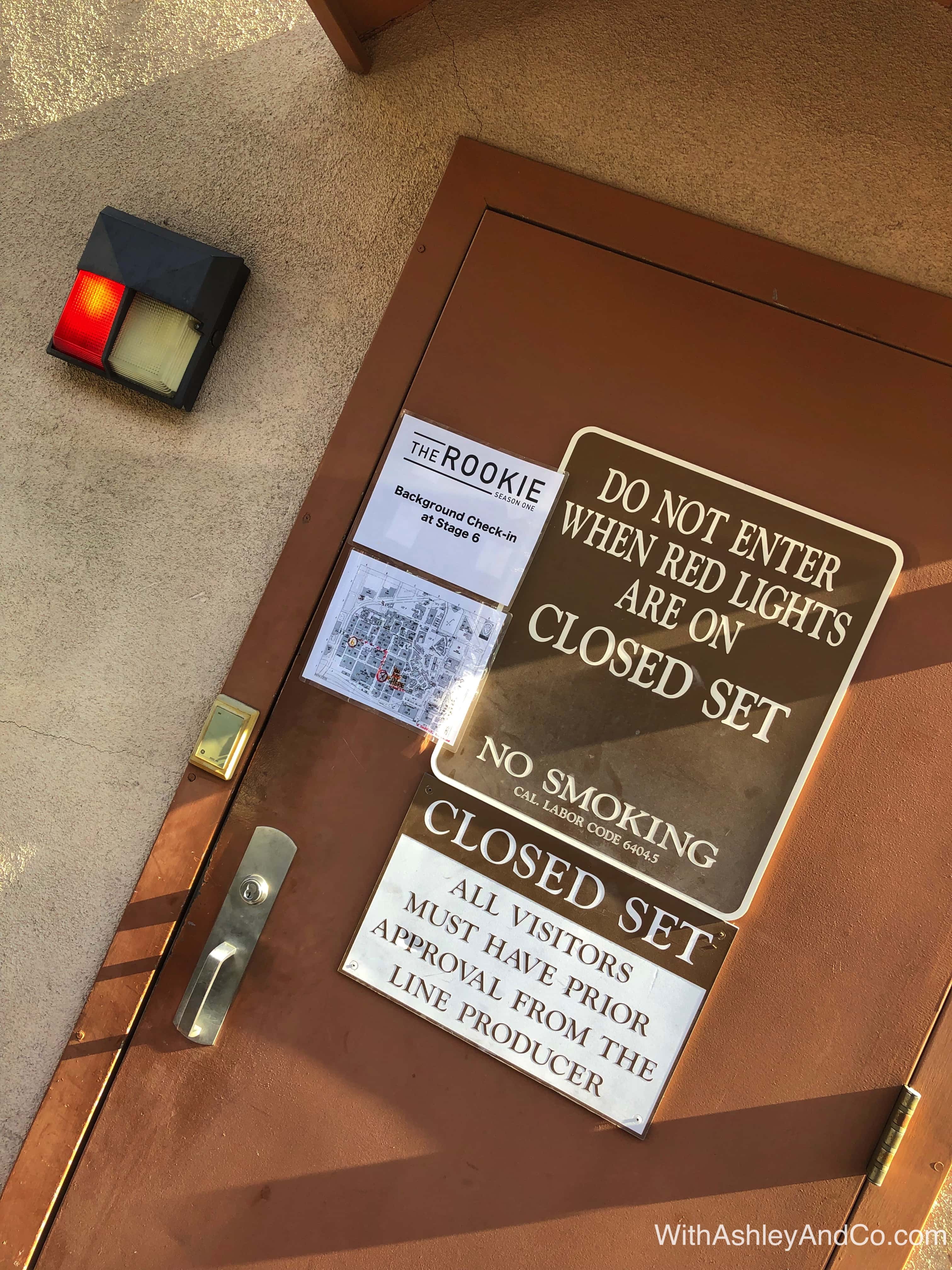 Visiting a set never gets old to me. I love seeing how everything works behind the scenes to make the shows we love come to life. It is something special, being able to walk where your favorite characters walk and see the little details that are easily missed during a regular viewing. This set visit was made greater by the fact it was a hot set- meaning they were filming while we were there.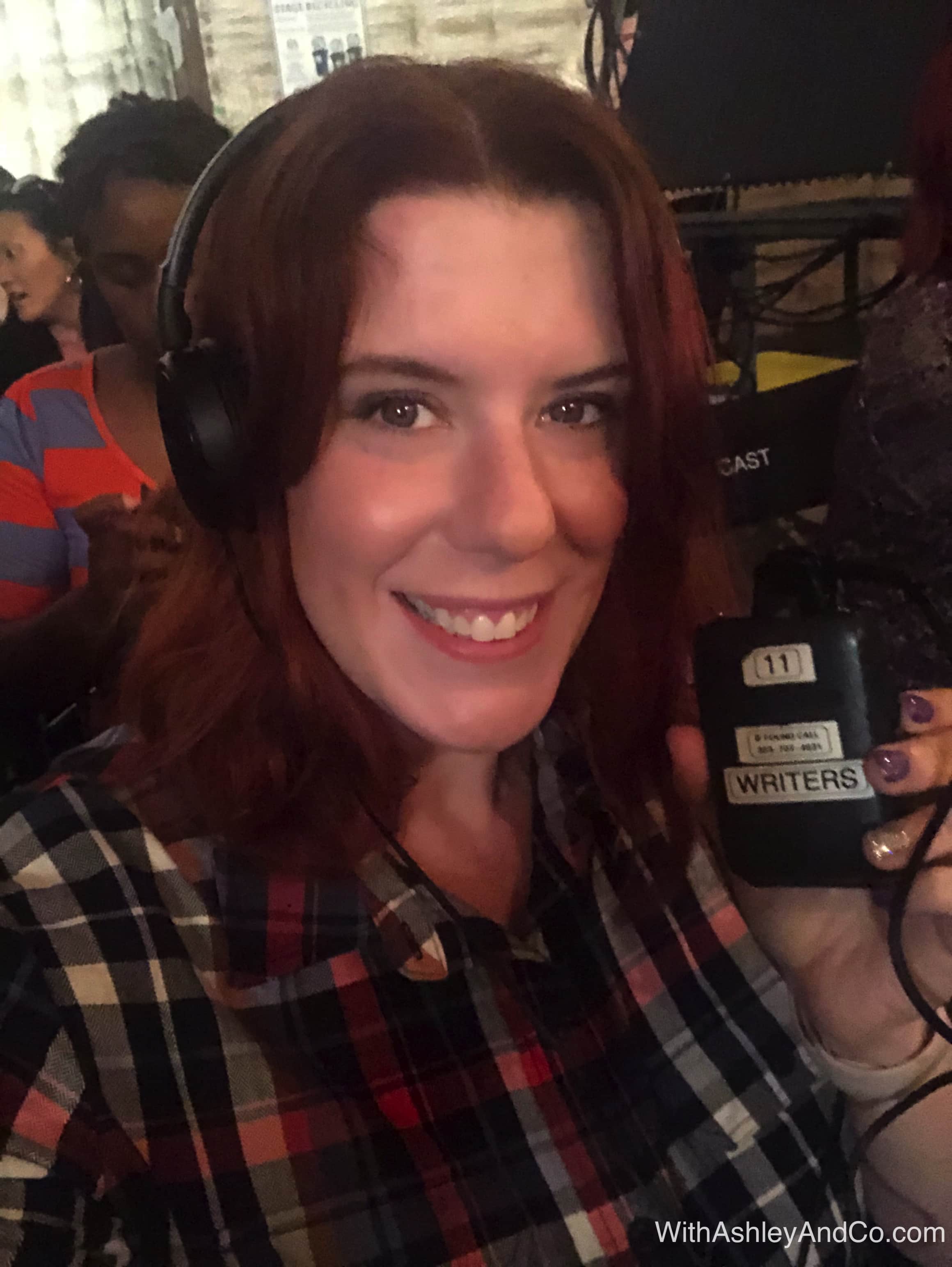 I donned a headset and listened in while Nathan Fillion and Afton Williamson, who plays Talia Bishop, made a plan to catch their bad guy. We will see if they are successful when tonight's episode, "The Hawke," airs!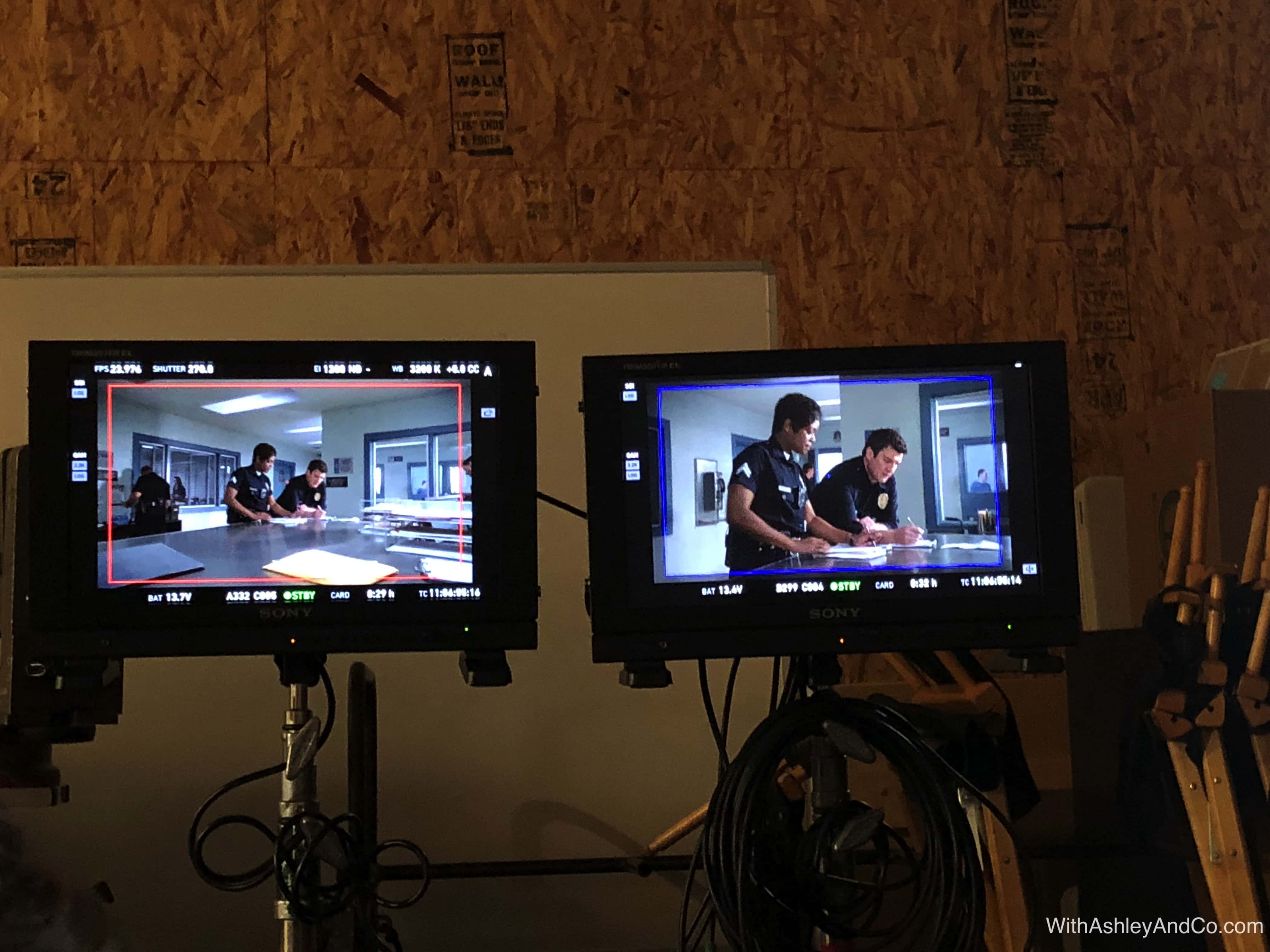 I would have been happy to sit and watch all day but there was a lot more to see and do. Mercedes Mason, who plays Captain Zoe Anderson, was our personal tour guide. She was the best! Mercedes is hilarious and oh so snarky. I loved hanging out with her.
First thing we saw was the booking area. This is where all the bad guys are brought in and processed into the system.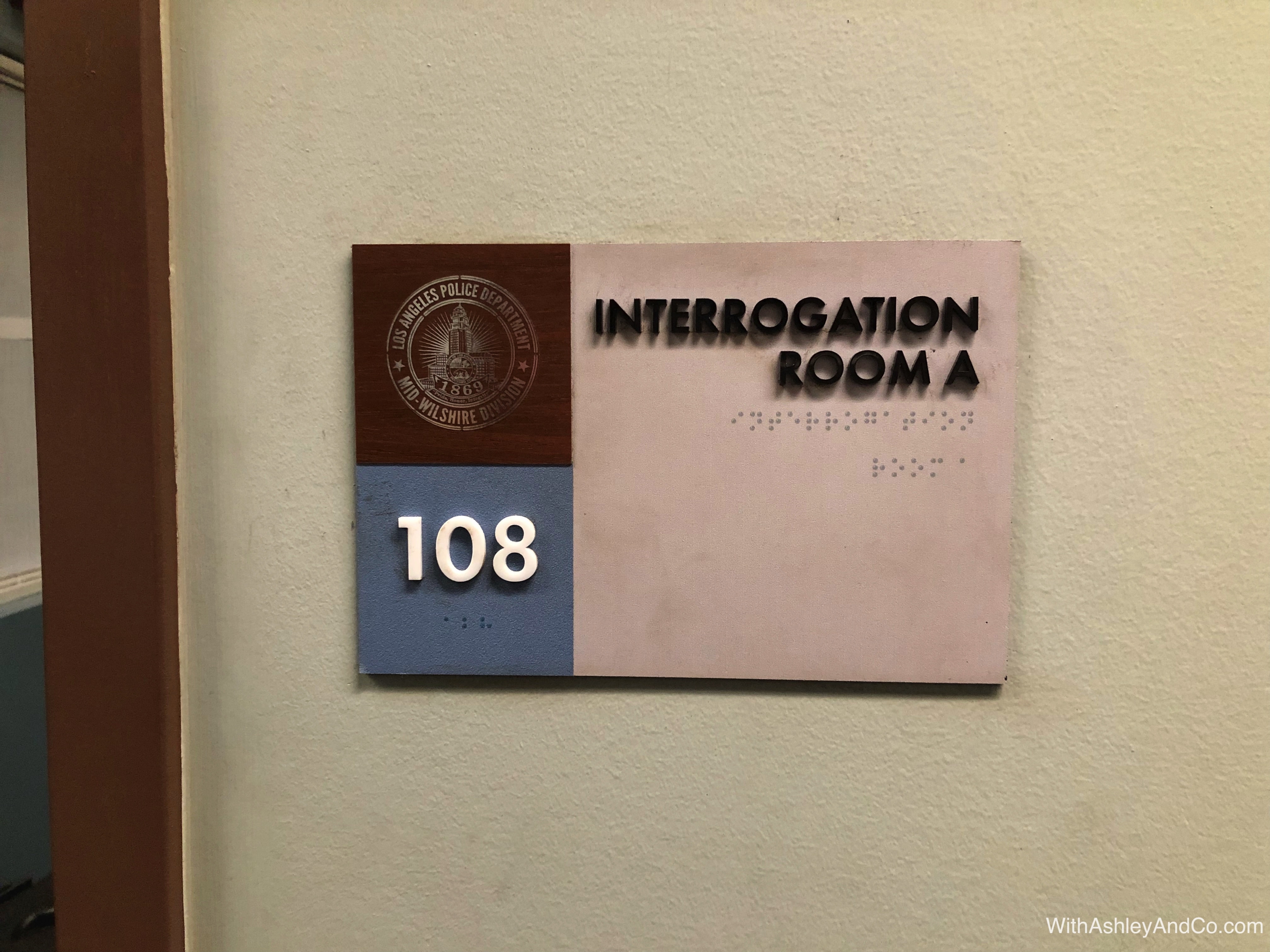 Even the papers sitting in the corner all have relevance to the show. So cool!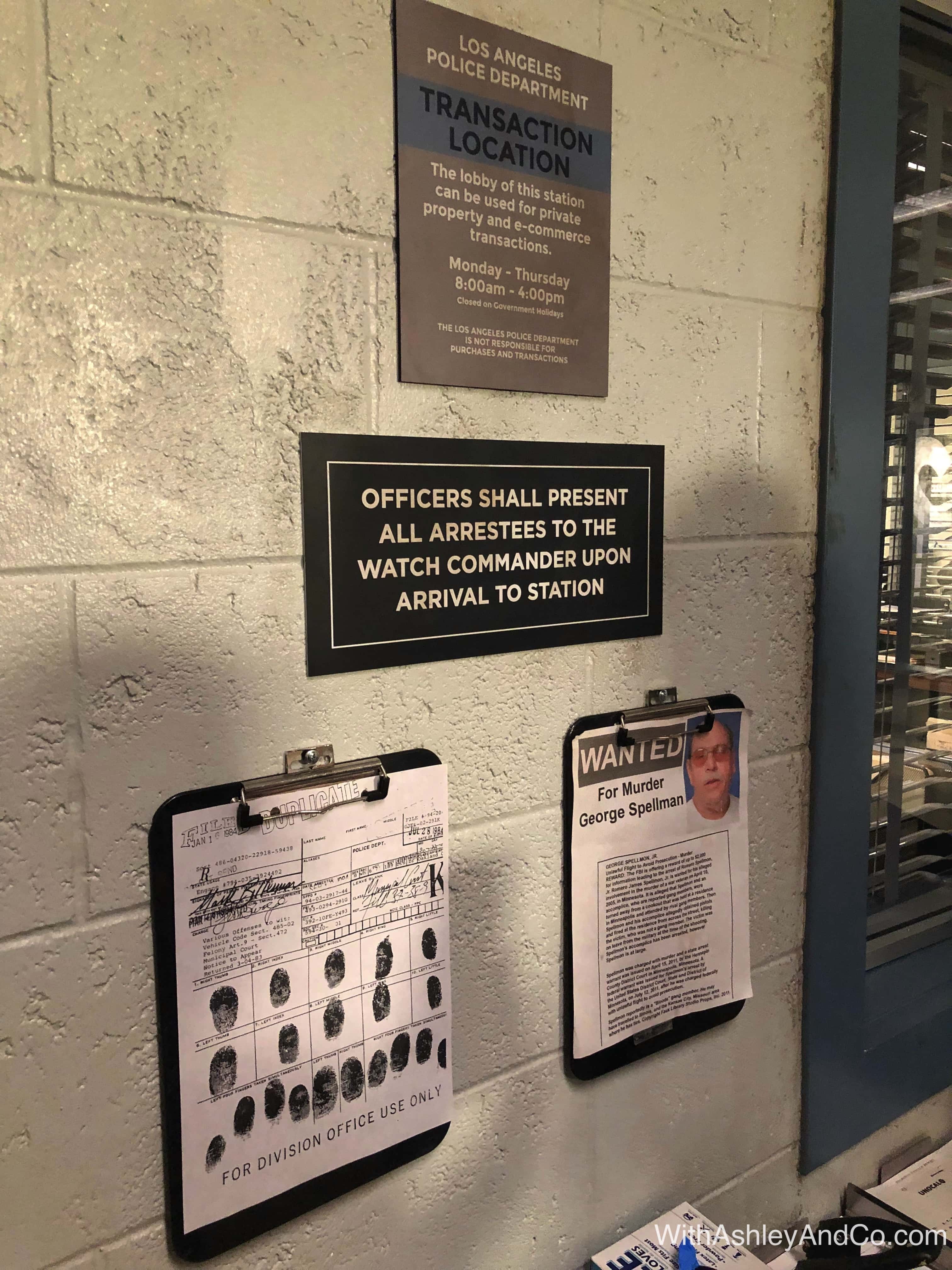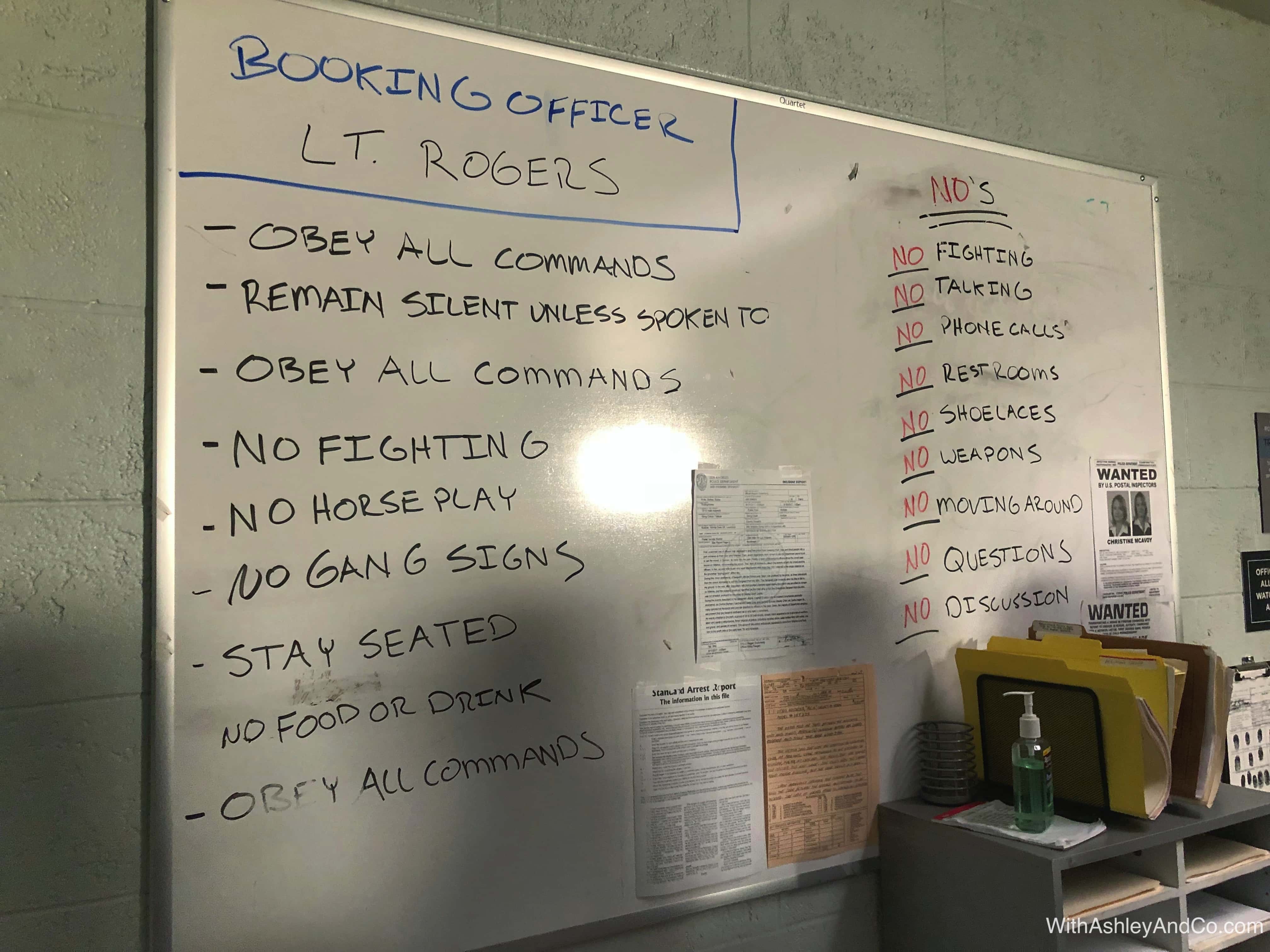 There was also this reminder to all the officers in the precinct.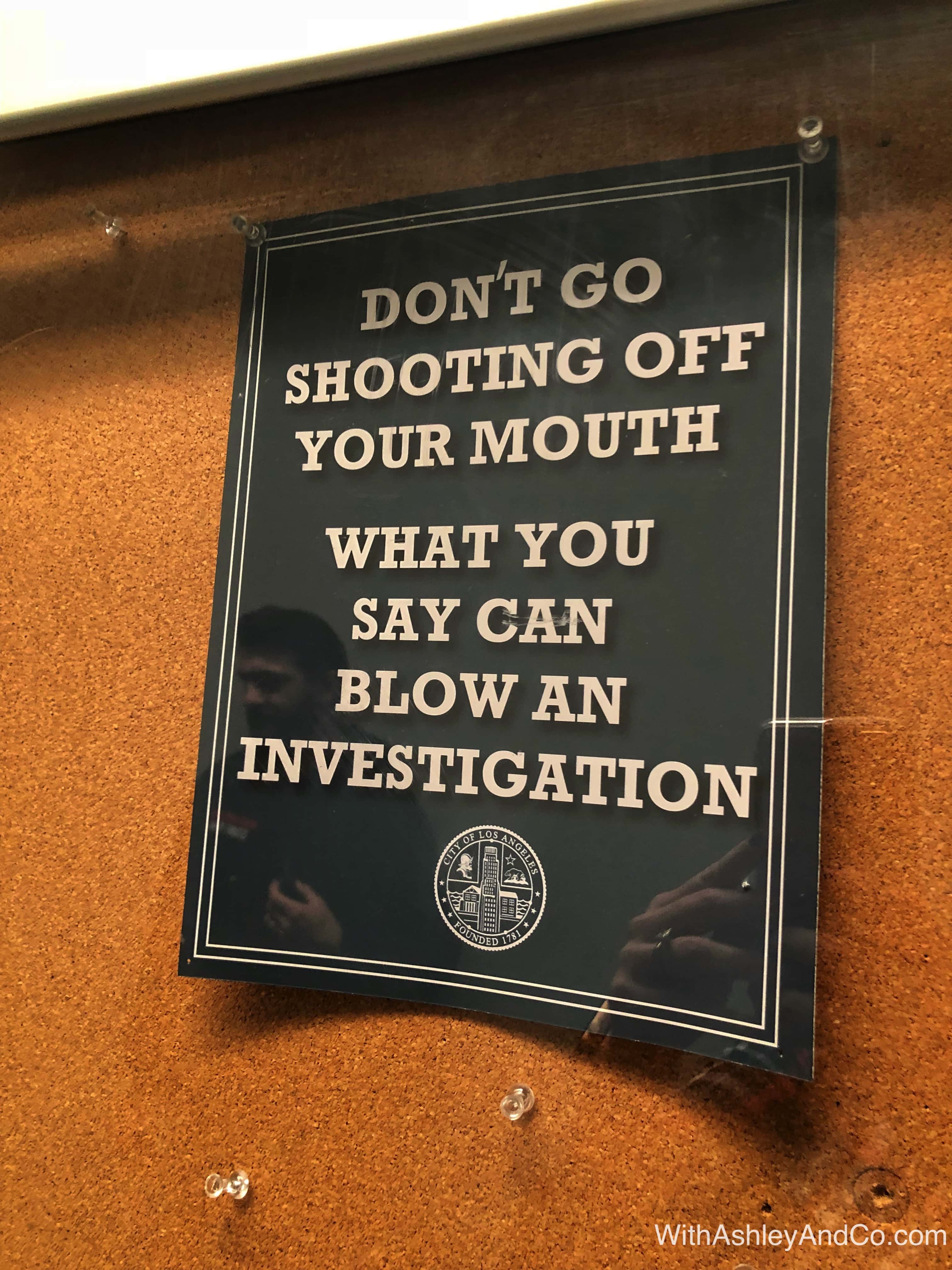 After interrogation and booking, we walked down a hallway to see inside Sergeant Grey's office.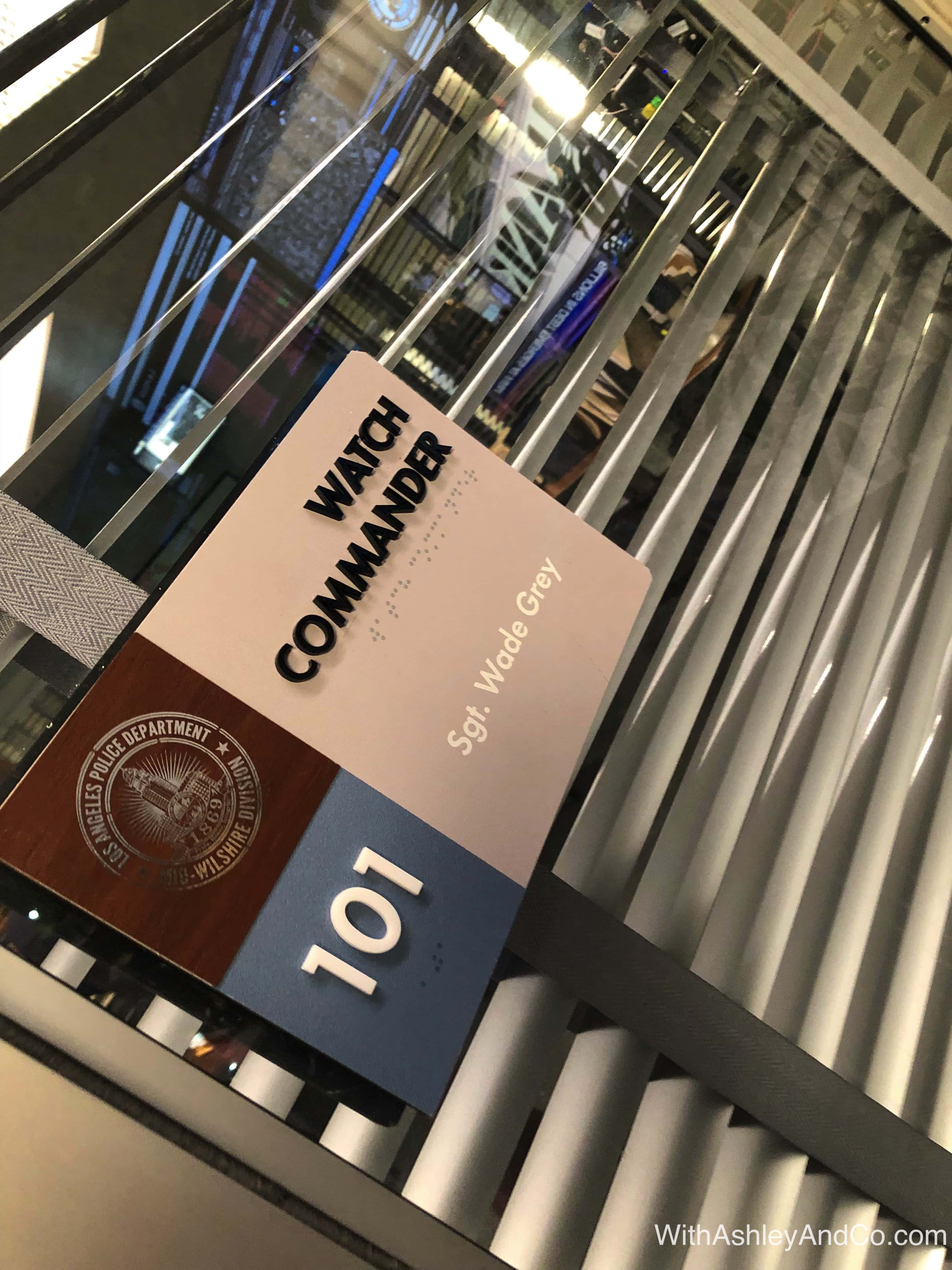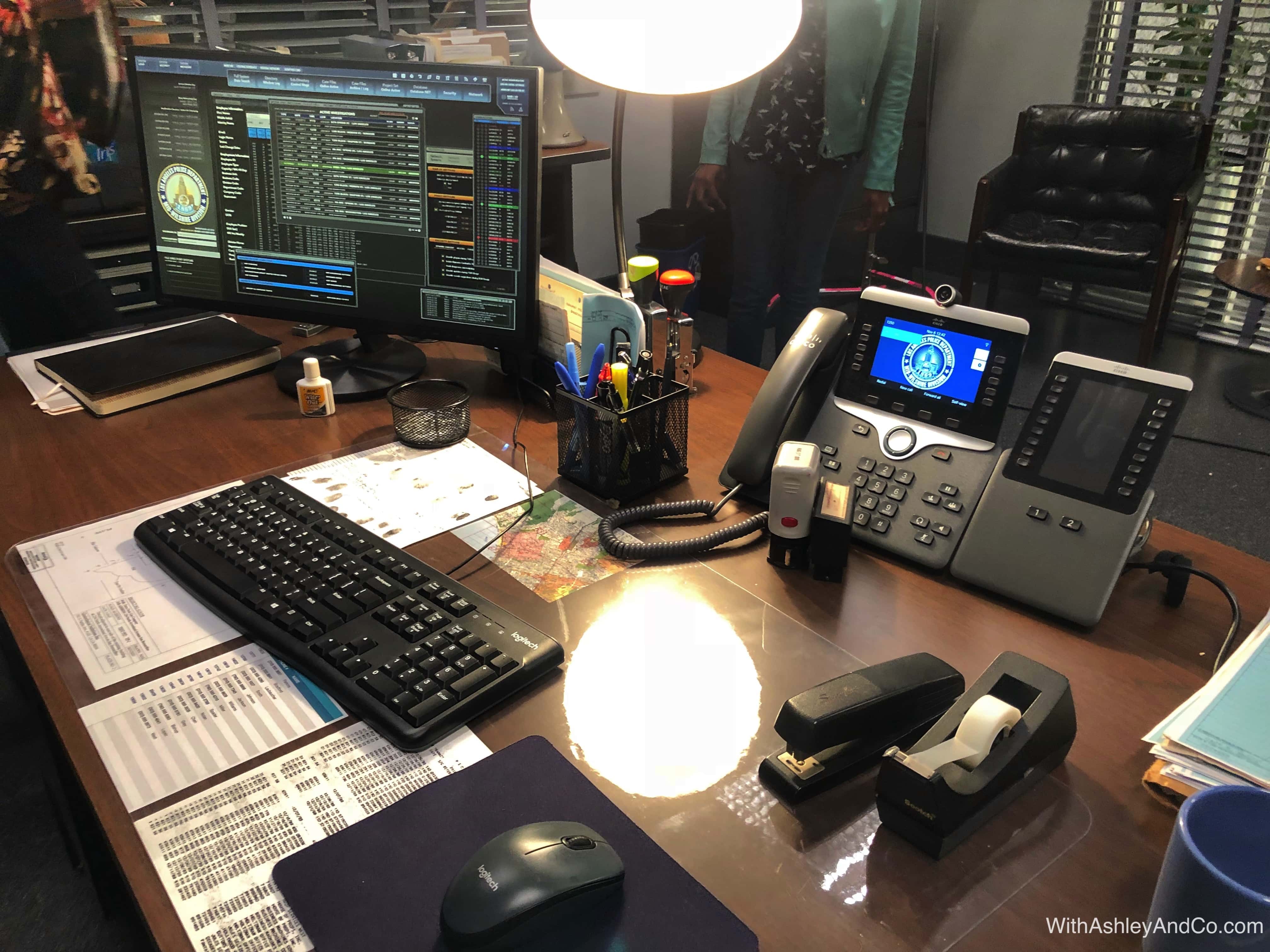 Mercedes shared with us, she loves playing tricks on her co-workers, especially Richard Jones, who plays Sergeant Wade Grey. She hides things around the sets she knows he will be filming on that day. In this case, his office. Sitting on the desk was the boxed water and inside the drawer a special note. LOL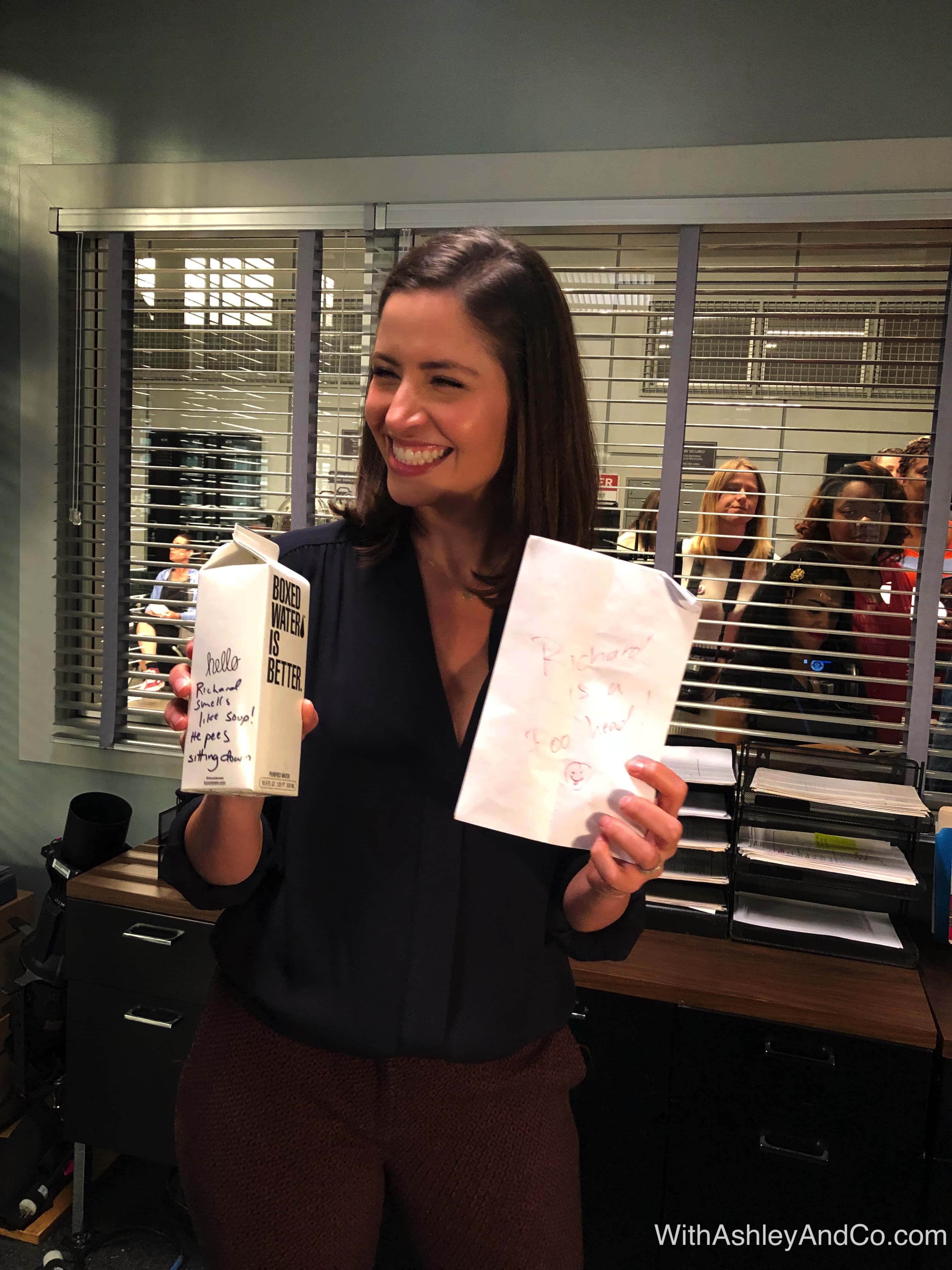 Afton Williamson, who is legit a selfie queen, took some photos with us while Mercedes teased Richard some more. He gave it as good as he got it. The entire cast seems to have such amazing chemistry both on and off the screen.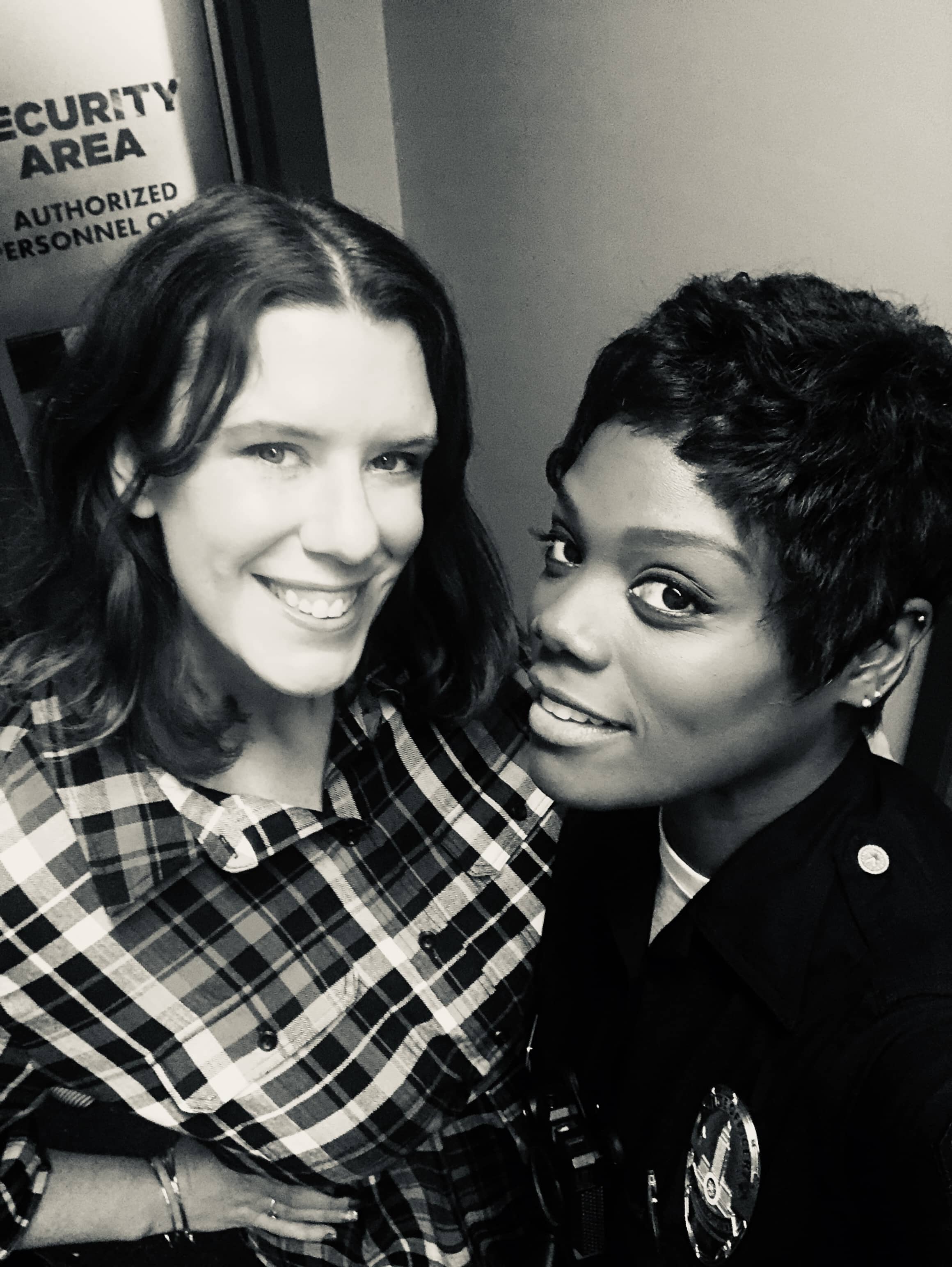 You never know who you are going to run into on set. You can imagine my reaction when I rounded the corner, and there in the lobby The Rookie, bumped into Nathan Fillion!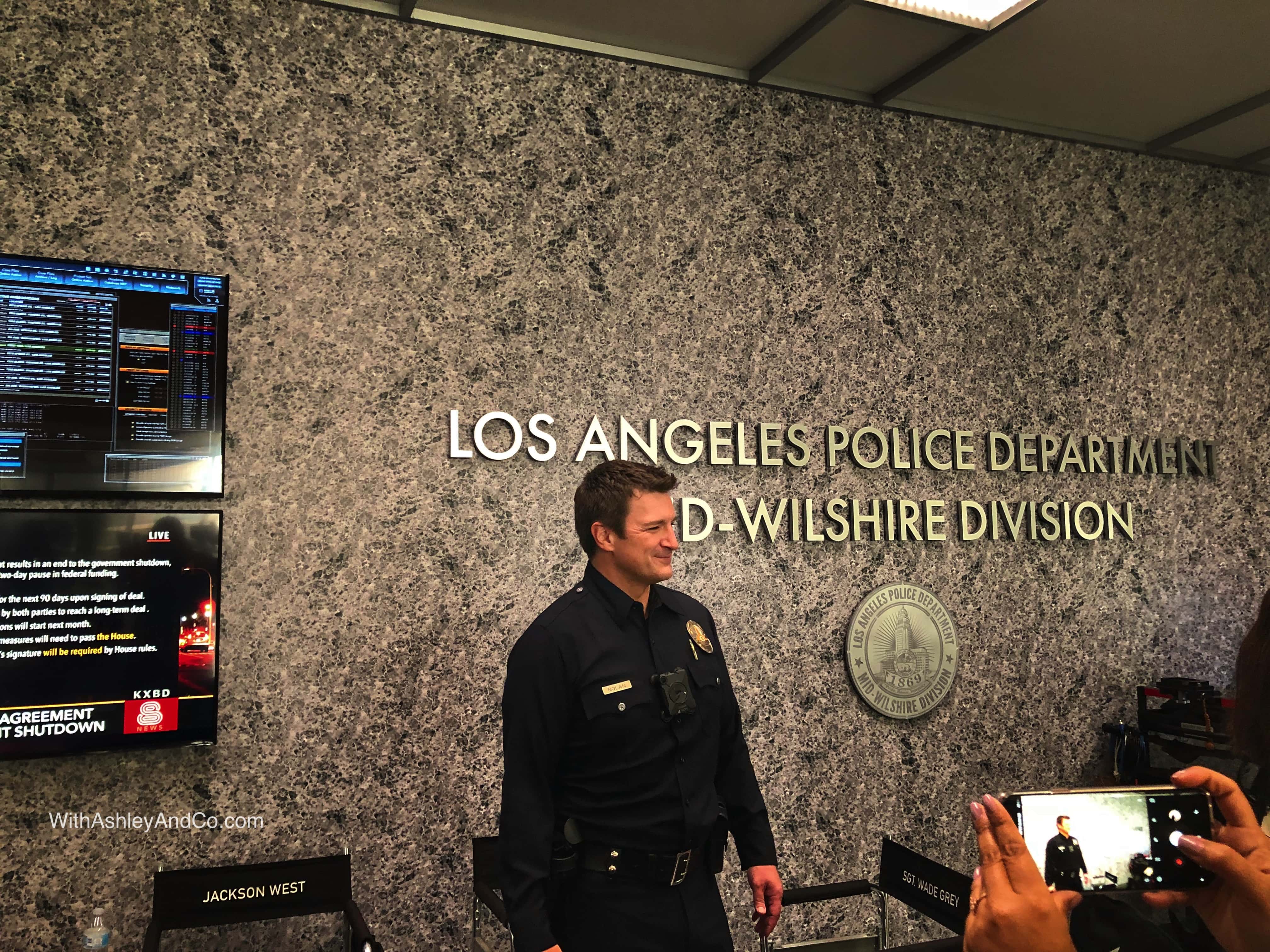 I'm pretty sure all our thoughts were about the same. "It's Nathan!" He is just as charming and sweet as you would expect him to be. He even grabbed my friend's phone to take a selfie with us. The man knows his angles!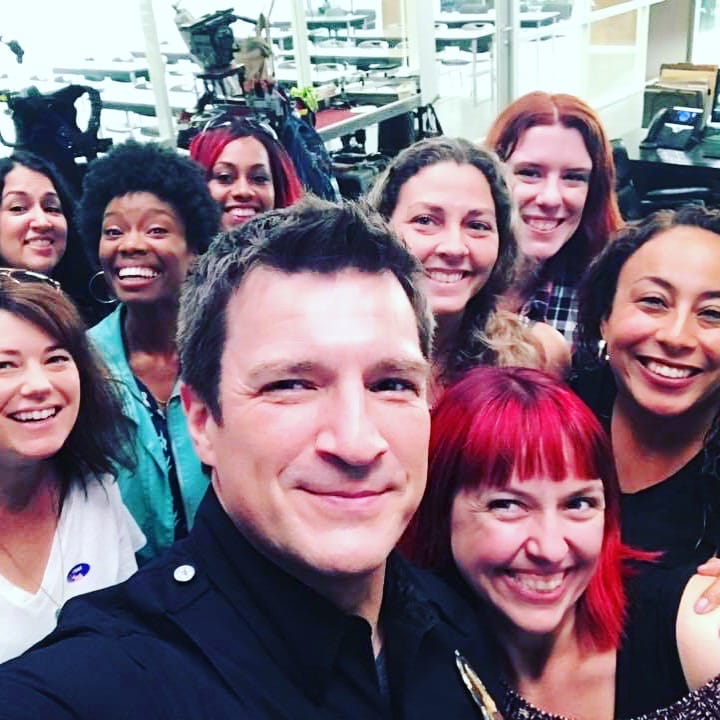 The tour wasn't over yet! We needed a group pic with the best Captain on TV. Mercedes directed this shot, saying we needed a tough girl, don't mess with us pose. I think we pulled it off. What do you think?
Tune in tonight at 10|9c on ABC to watch The Rookie's latest episode "The Hawke."
In this episode, Nolan and the team must help capture a cop and his former mentor from the academy after he becomes a fugitive following an assault. Meanwhile, Officer Tim Bradford needs Officer Lucy Chen to learn to predict the moves of criminals in order to capture them.
Watch The Rookie Tuesdays at 10|9c on ABC or via streaming on the ABC app, ABC.com/Hulu, and on demand.
Stay up to date with all things The Rookie on Facebook | Twitter | Instagram #TheRookie | Website