This holiday season, grab the family and experience Santa HQ by HGTV! This one of a kind Santa experience is something our family looks forward to every year. I wish my childhood Santa visits included the Naughty or Nice Meter and Elf-Ray Vision. I was lucky if there were more than a few sad Christmas tress decorating the mall!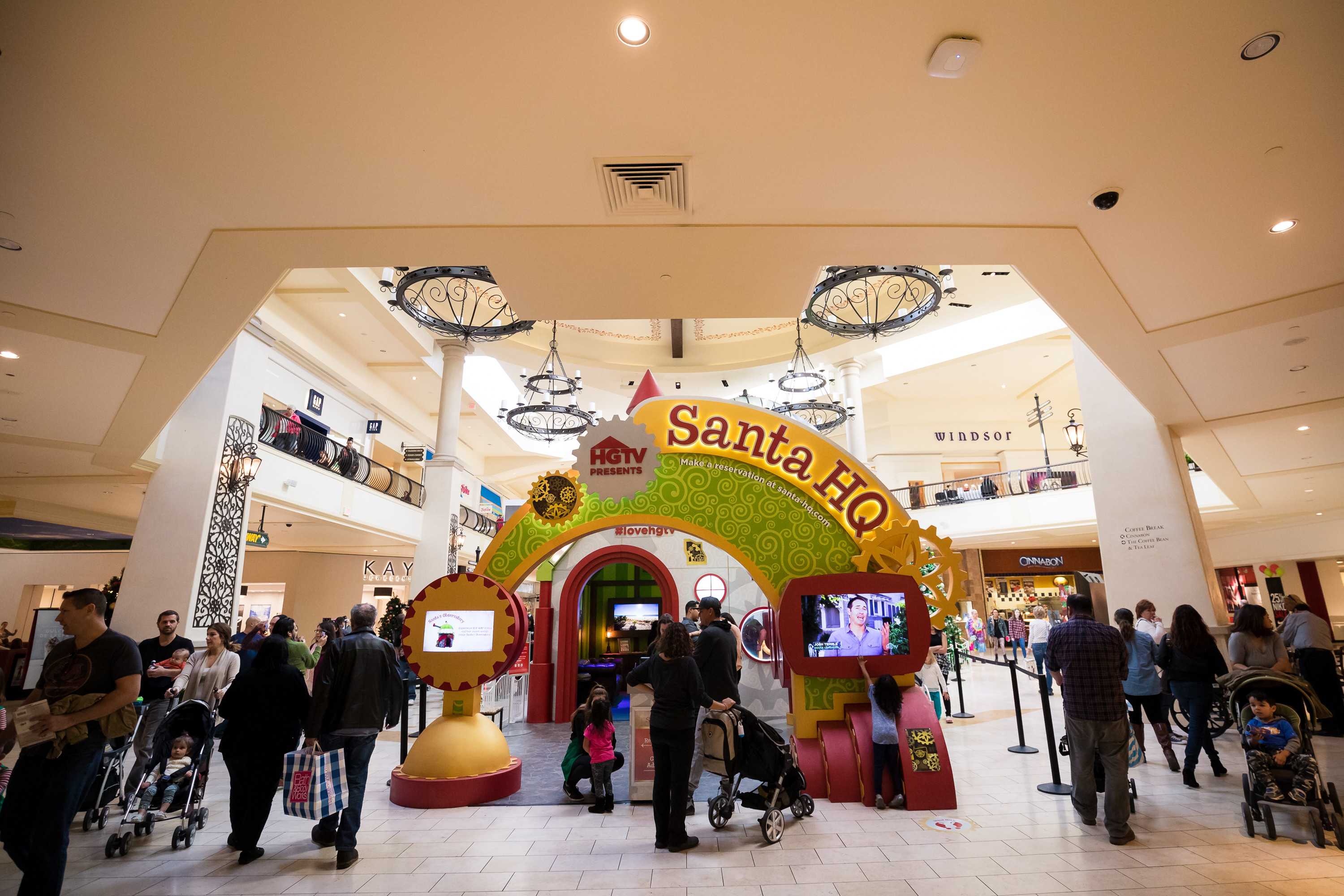 This post is sponsored. All opinions are my own, I promise. I don't want to end up on the naughty list!
Experience Santa HQ by HGTV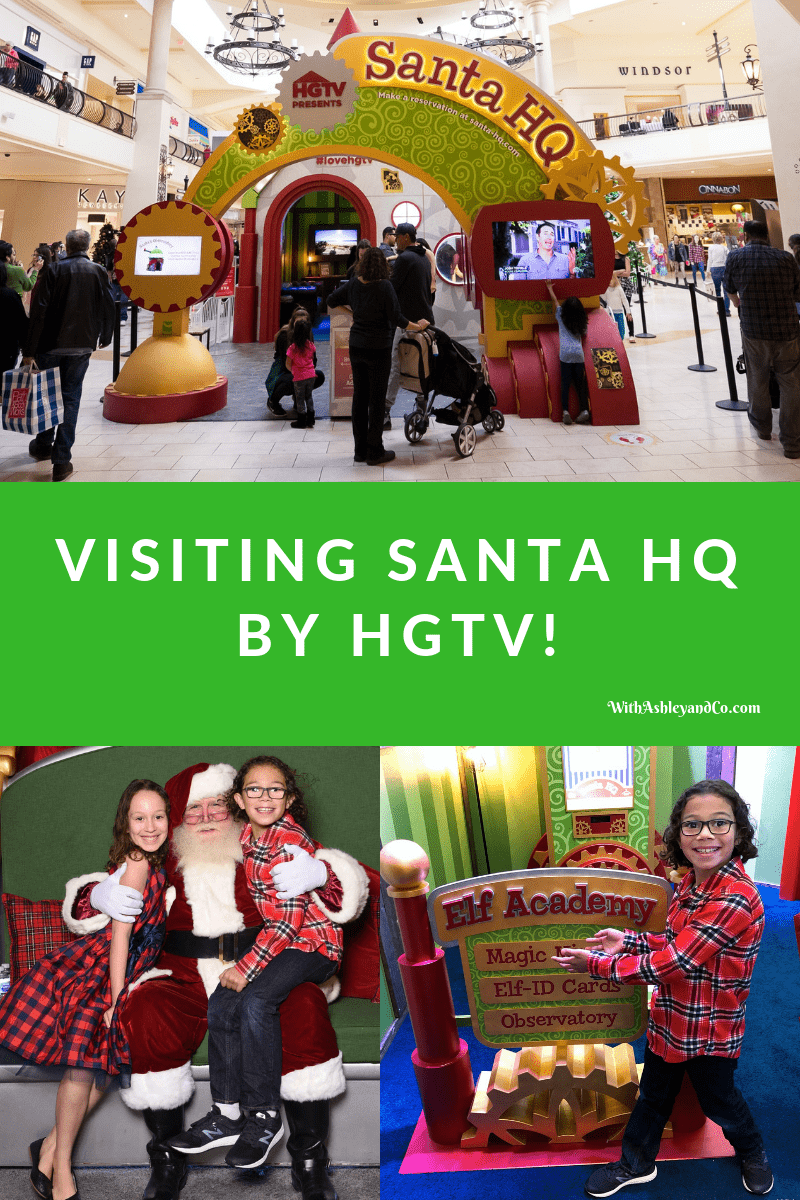 Santa HQ is the perfect way to kick-off your holiday season. It's not just about meeting the big man himself but having special moments with your family along the way. The geniuses at HGTV have thought of everything. Not only is the queue area a blast but you can save yourself some time by reserving your spot in line online! For anyone who has dealt with a cranky child in a long line, you know this is magical!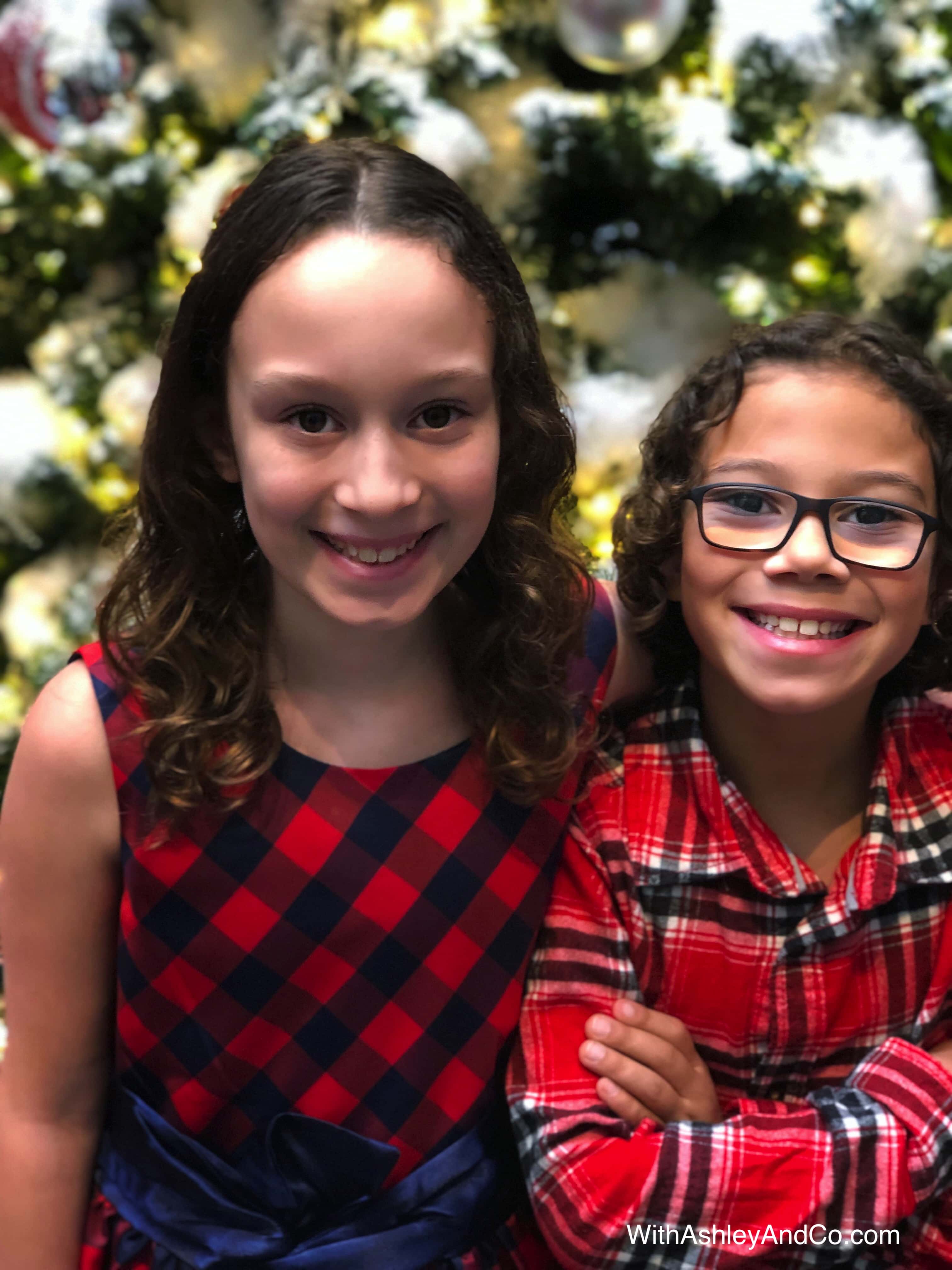 After you check in, it's time for the moment of truth. Are you naughty or nice? The Naughty or Nice O'Meter stands ready to let Santa know which list you belong on.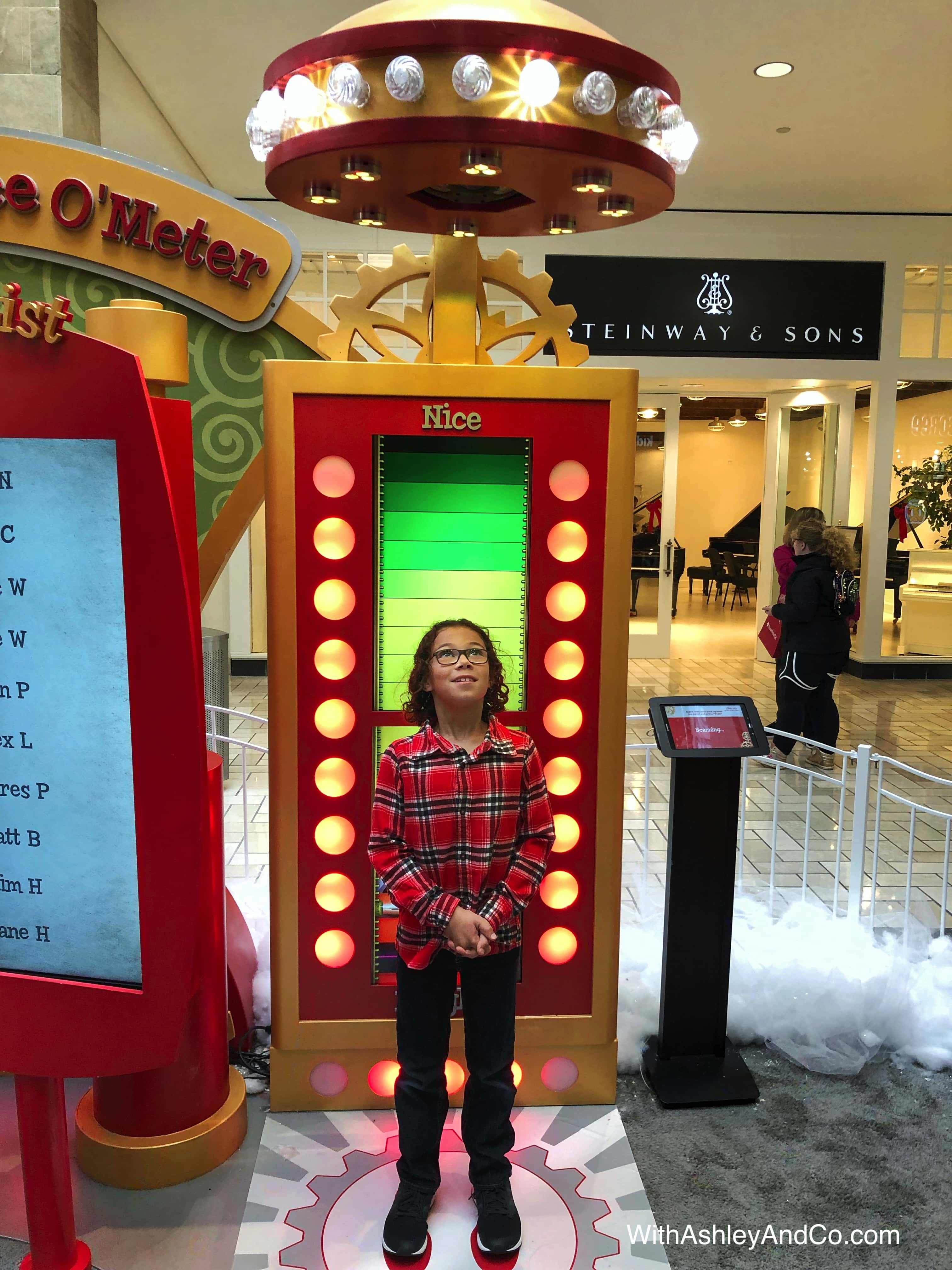 He's thinking, maybe I shouldn't have broken my sister's LEGO building before coming here. Meanwhile this one looks smug, thinking she's got this Nice List thing in the bag.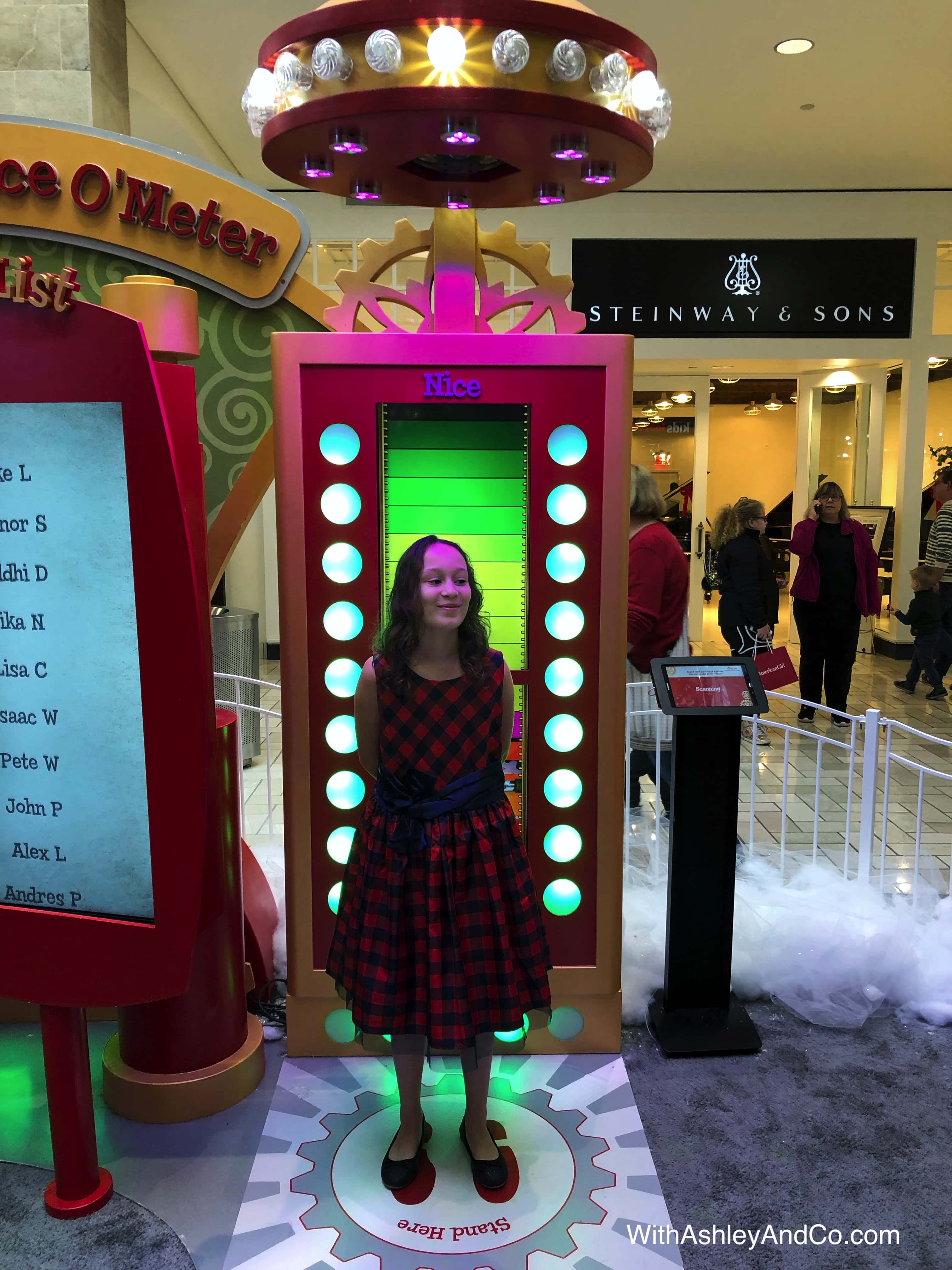 They passed. Maybe the meter was off, because I have my own opinions on this one! Just kidding! Maybe? *Cough* Moving on… New this year at Santa HQ is the Elf Academy.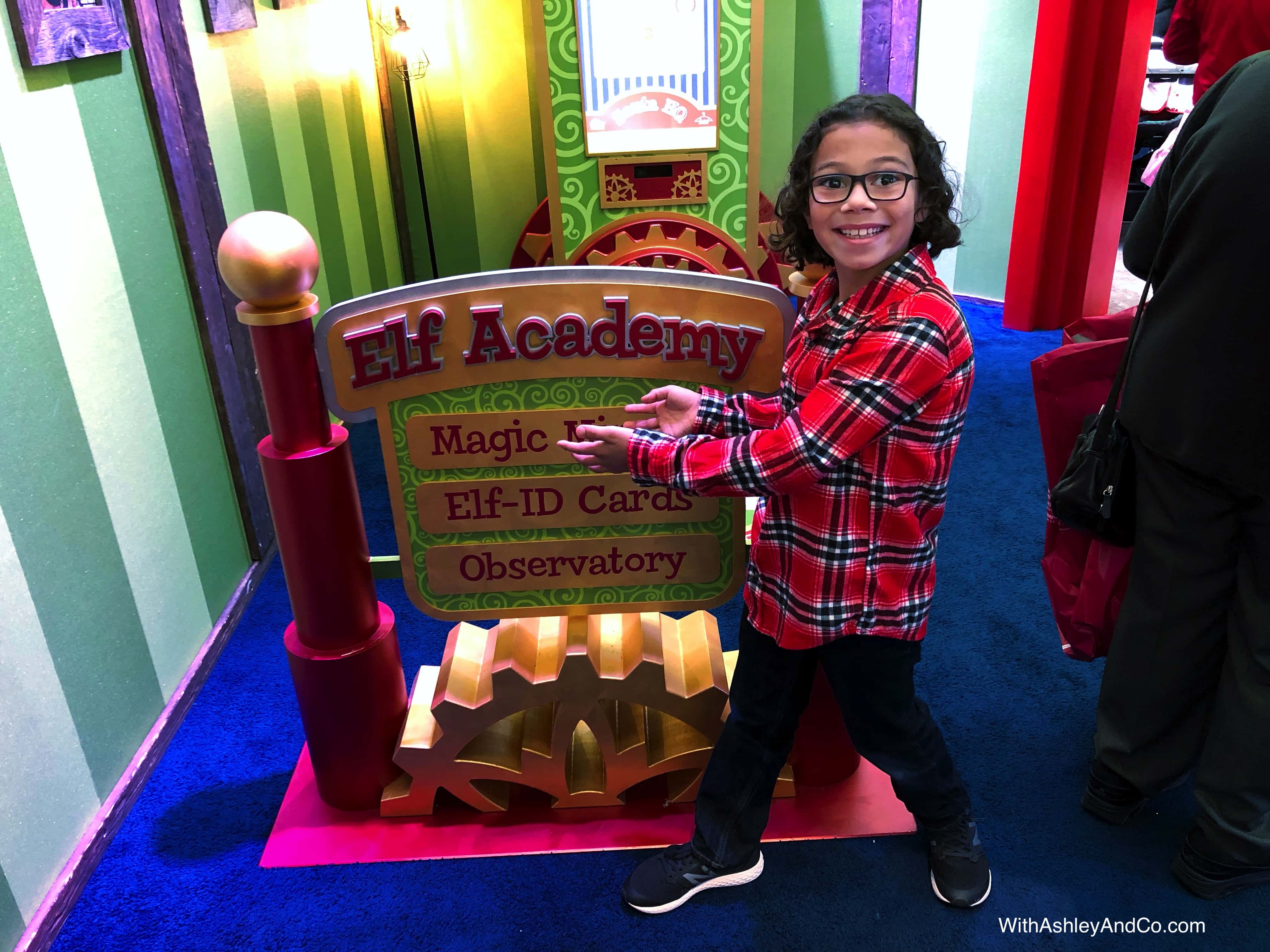 Inside the academy have some fun with Santa's Magic Mirror. It allows your little Elf to try on the latest North Pole fashions. The images can be emailed to you to enjoy all season long.
You can't be a member of Santa's Squad without an official Elf ID Card. Customize your card and then email it to print out at home.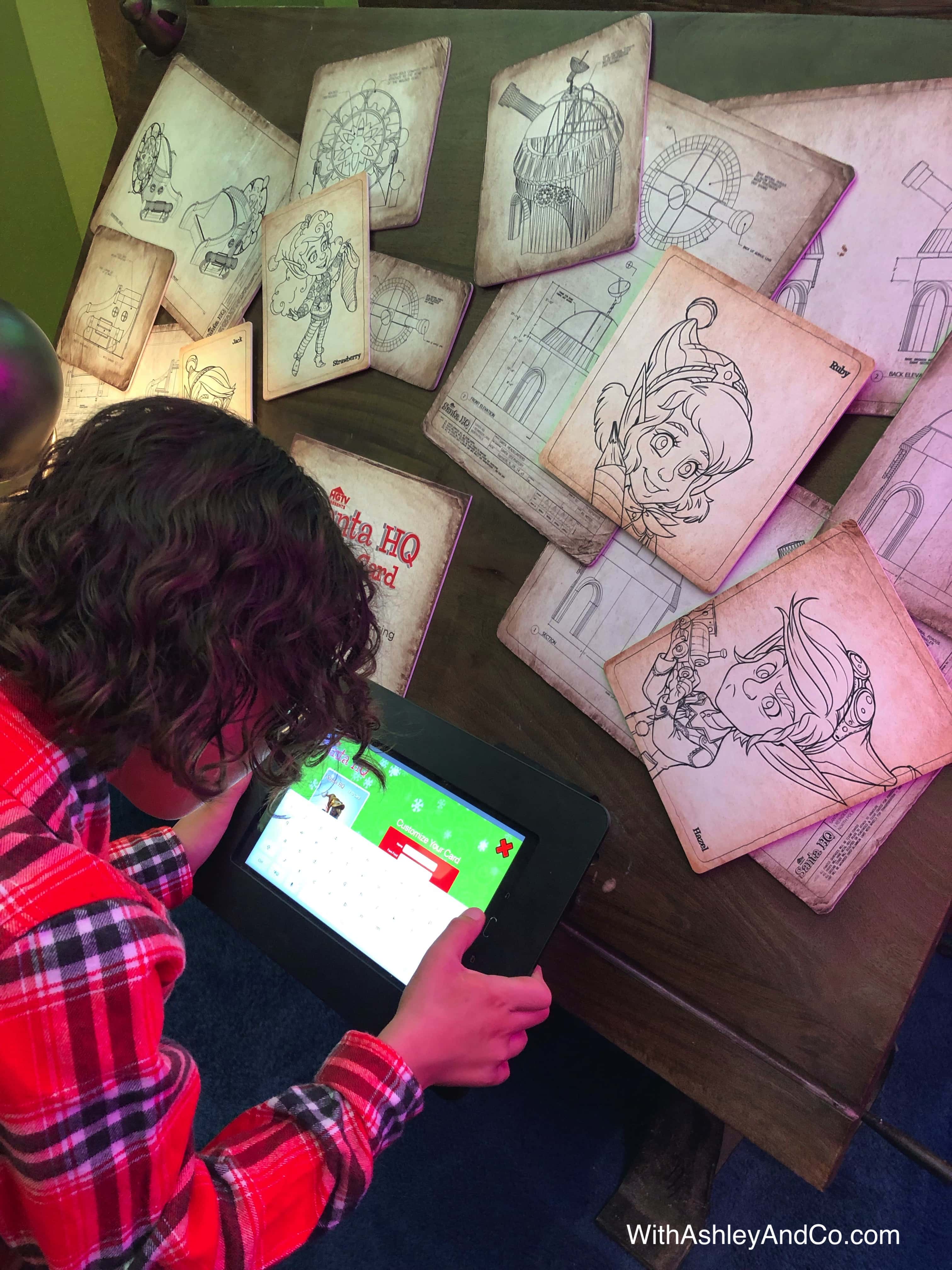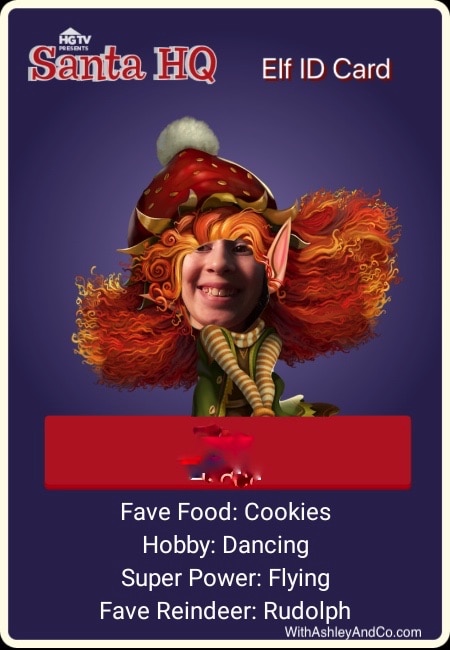 After we were officially registered with the Elf Academy, it was time to head into Santa's Observatory, to check on the candy cane stocks, mischief meter, reindeer radar, and more.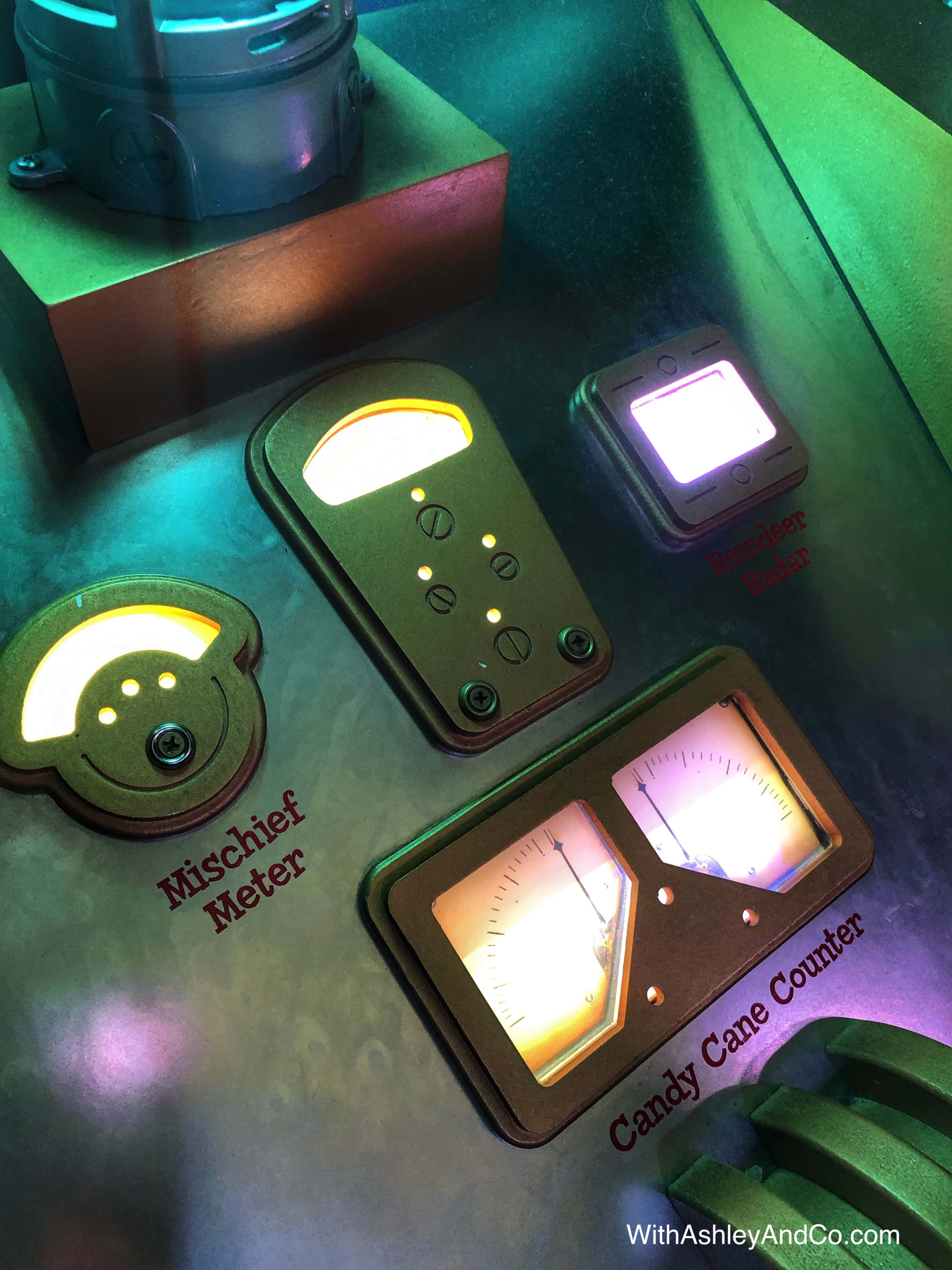 It's a lot of work getting the big guy ready for the big night!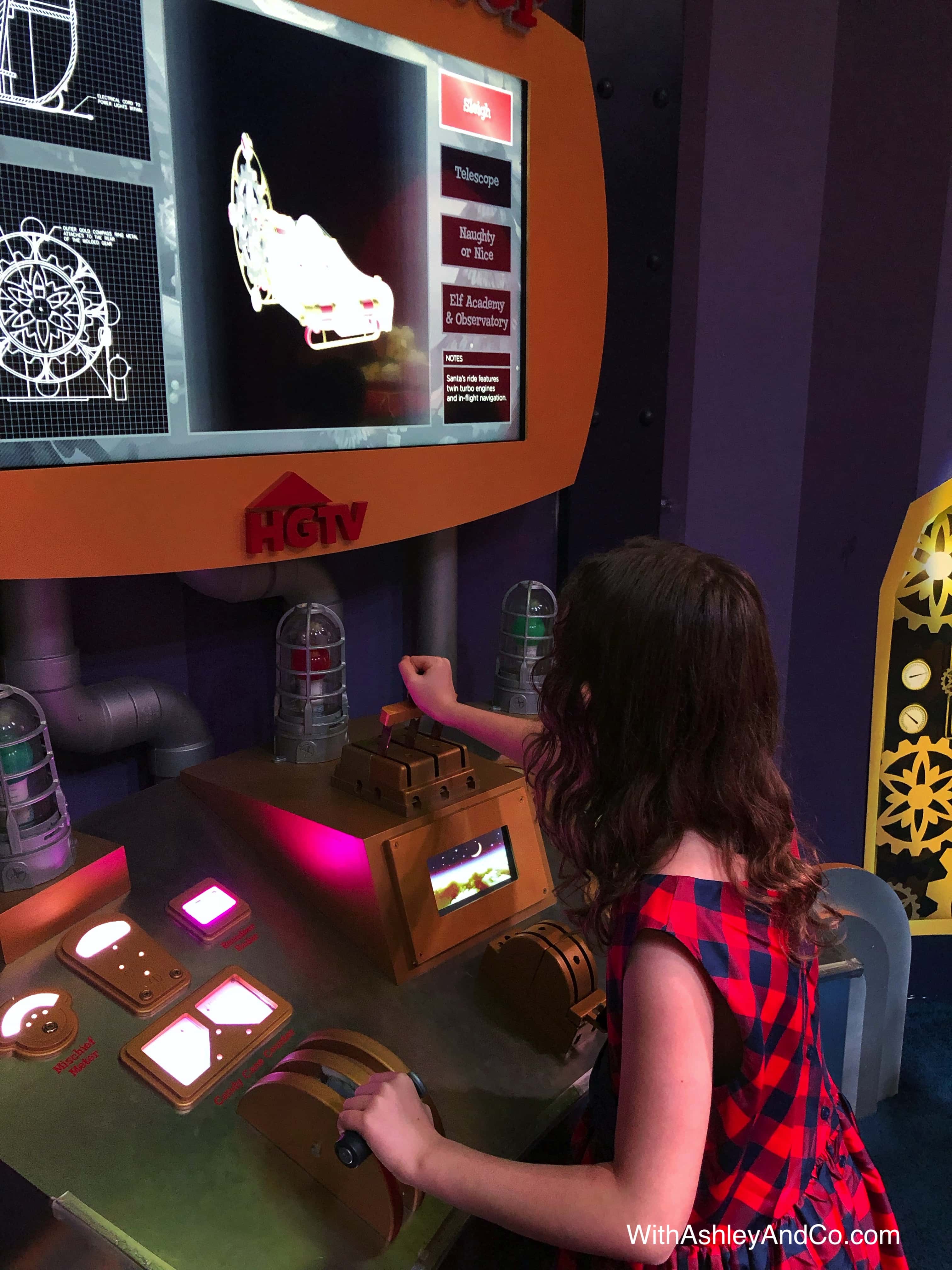 One of the reasons our kids enjoy this visit with Santa is how much fun they have while waiting in line. It doesn't feel like you're waiting when you get to play with flight controls and use Elf-Ray Vision to see the magic in the world around you.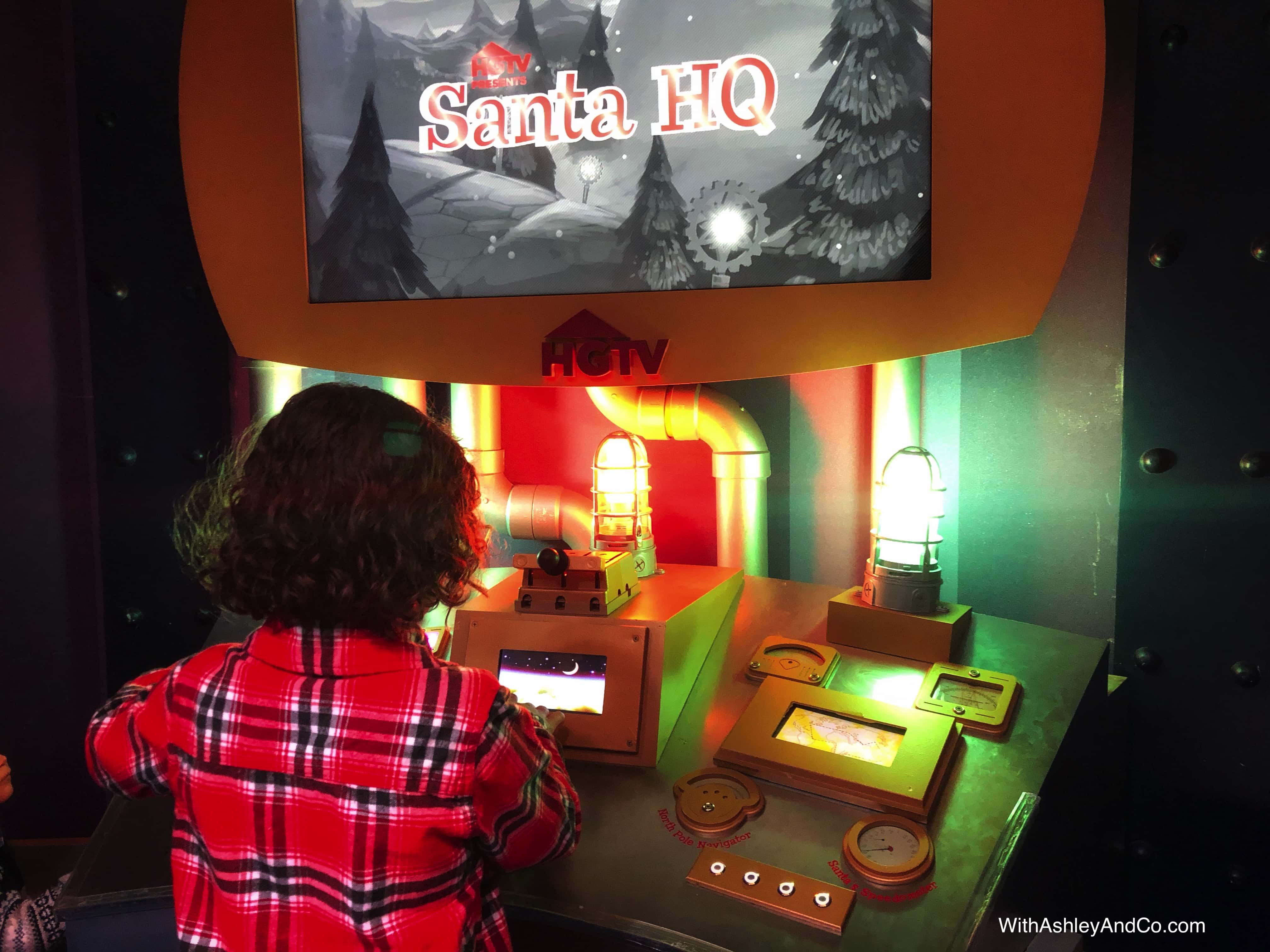 Elf-Ray Vision is a special app that acts as special goggles which bring to life several augmented reality experiences throughout Santa HQ. Look for triggers at the entrance, in the workshop, underneath the Christmas Tree, and in the observatory. If you don't have your own smartphone no worries! Santa's Elves have tablets you can borrow while in the area.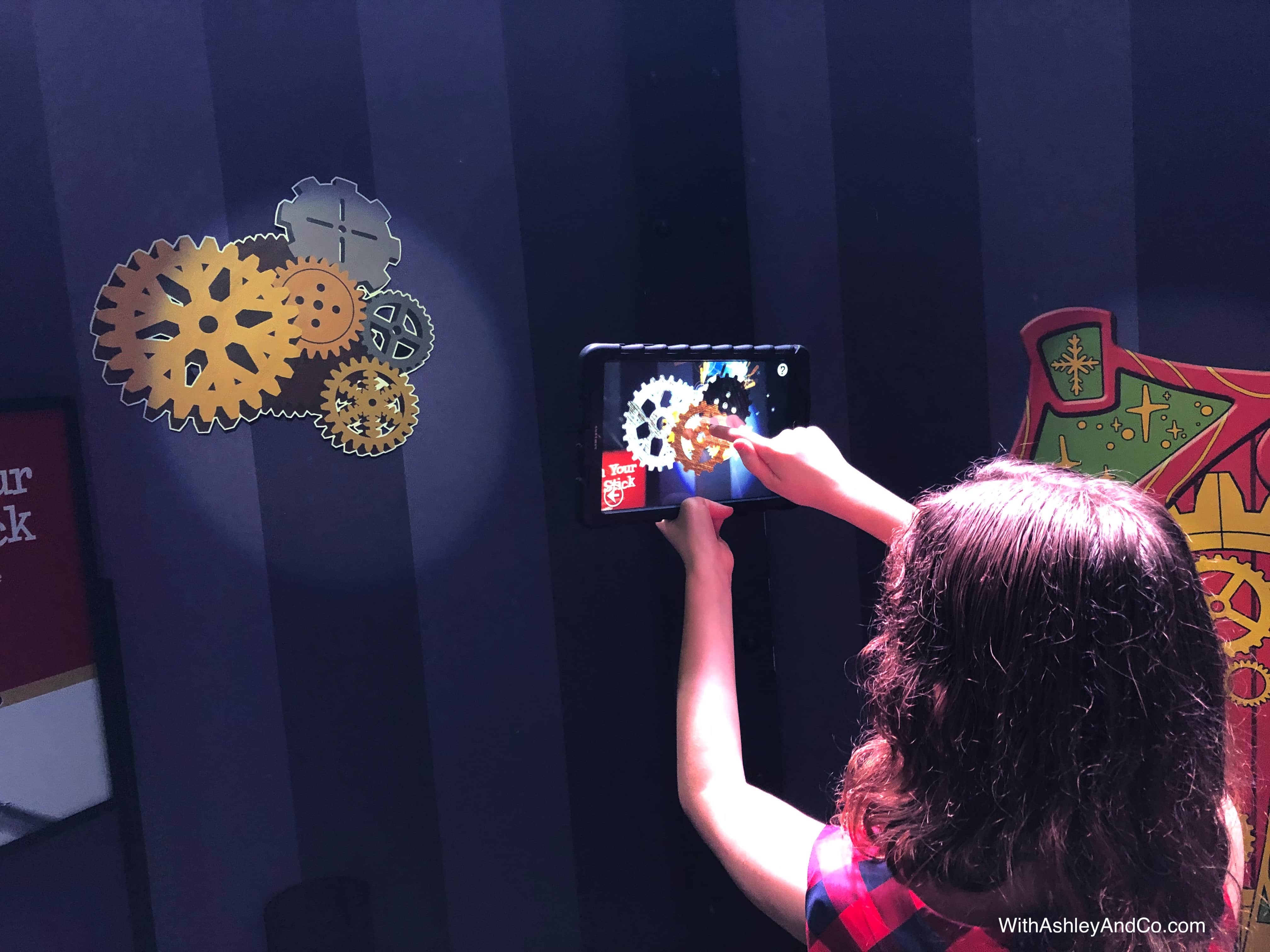 See some of the fun to be had at Santa HQ by HGTV!
Meet Santa!
At the end of your Santa HQ experience, hop up on the couch and tell Santa what you want for Christmas. Don't forget to smile! Santa HQ photographers are there to capture those magical moments.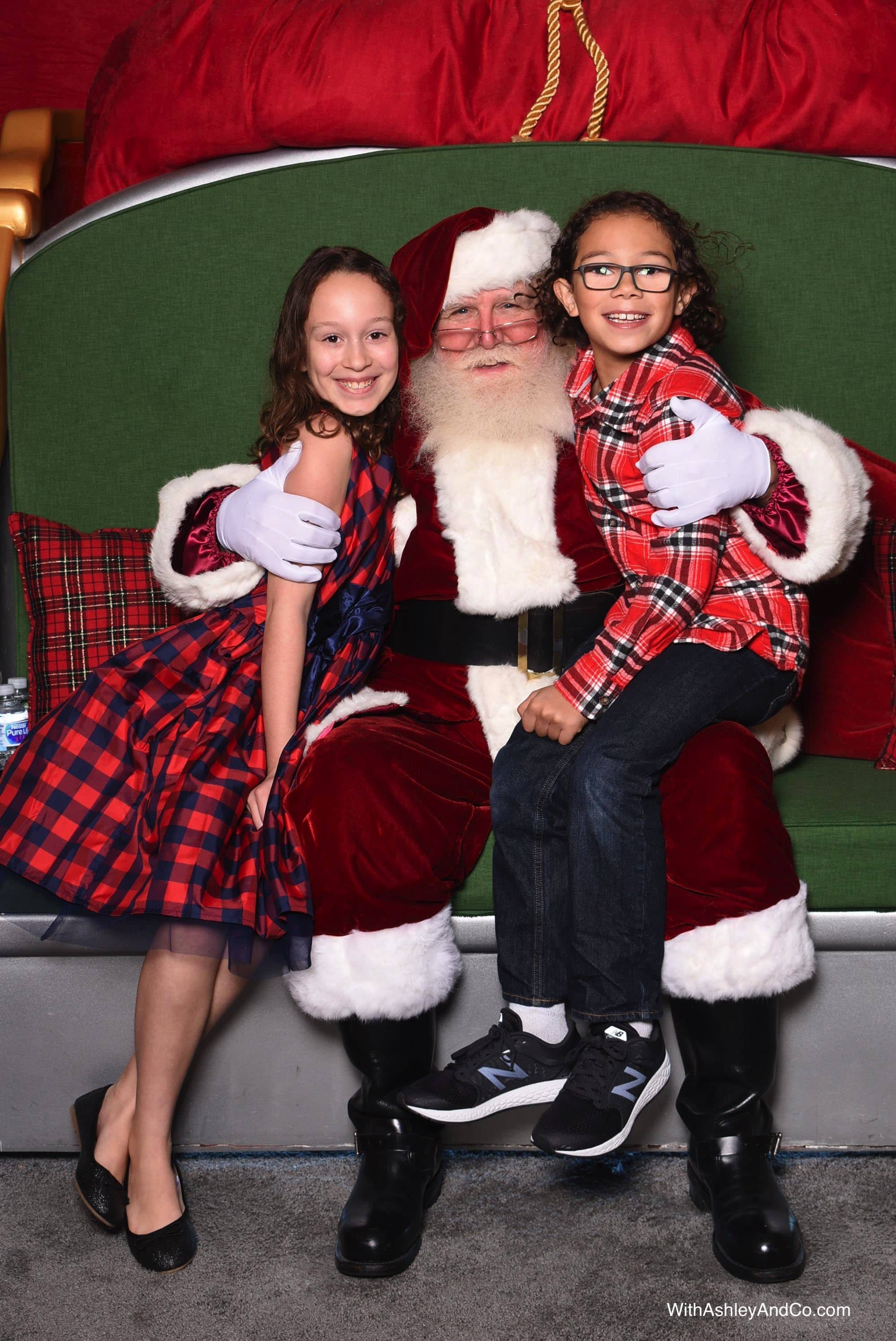 Holiday Giving Drive
Visitors to Santa HQ will also be able to enjoy the holiday spirit of giving through HGTV's Help Through Holiday Giving Drive. The program encourages visitors to donate new, unwrapped toys for local children in need with the goal of collecting over 1,000 toys per center. In 2016, HGTV's Help Through Holiday Giving program collected over 66,000 toys benefiting local organizations like Forgotten Angel Tree, Salvation Army Angel Tree, Toys for Tots, and Spark of Love Stuff a Bus.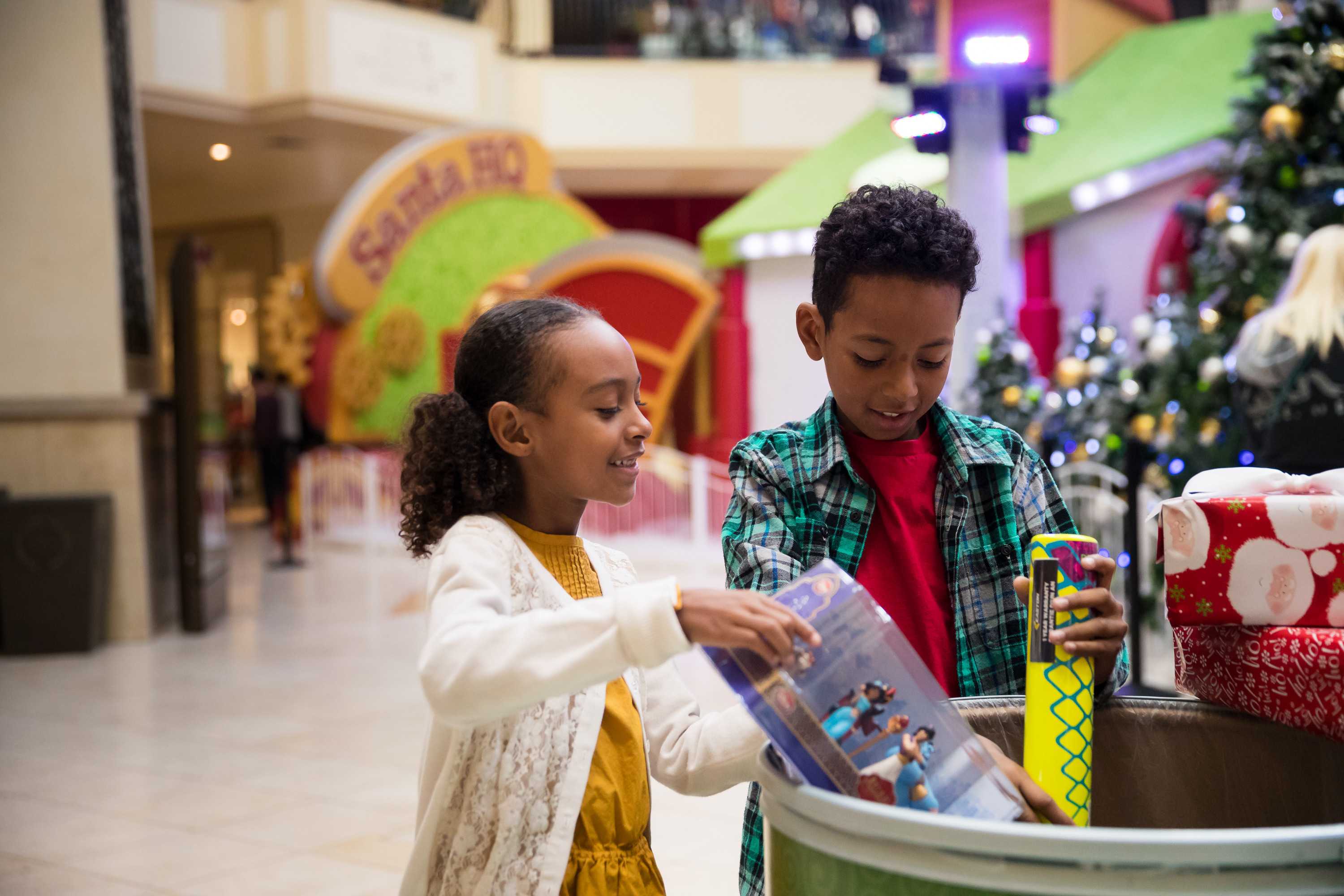 Visit The Santa HQ Near You
Santa HQ is located at 15 different locations at Macerich Shopping Centers including California, Arizona, Chicago, New York, and Washington, D.C. Reserve your spot today!