Oh my Captain. The Captain Marvel trailer dropped tonight and holy crap it looks amazing. Just watch!
Official Captain Marvel Trailer
I'm going to do a full trailer breakdown later, but lets go over some of the awesomeness we saw. Fury and Carol are hanging out and he is trying to wrap his head around this whole Kree-Skrull thing. She punches that Skrull in the face, which turns into a brawl. The guys reaction behind her on the train cracks me up! Goose makes an appearance, looking all cute and adorable. No sign of Rocket thinking he's an alien… yet.
But lets be real, when she declares she's going to end this war and powers up, that was incredible. GAME. SET. MATCH. Take several seats, because Captain Marvel is not here to play!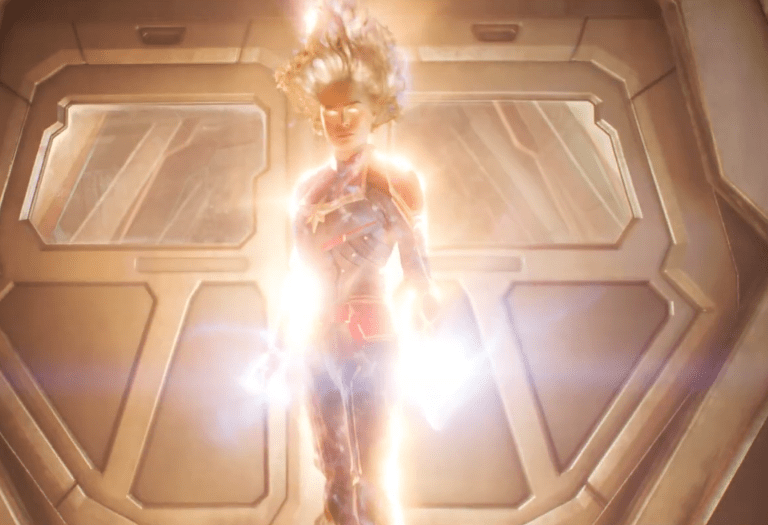 Captain Marvel follows the story of Carol Danvers as she becomes one of the universe's most powerful heroes when Earth is caught in the middle of a galactic war between two alien races. Comic book fans are excited that we will see the ancient Kree-Skrull War come to Earth!
Captain Marvel Trailer Reaction
Don't miss anything Captain Marvel related. Join the Carol Corps on FACEBOOK | TWITTER #CAPTAINMARVEL | INSTAGRAM | WEBSITE
Captain Marvel is in theaters March 8th, 2019!