OMG! The Avengers Endgame trailer quietly dropped this morning and it is perfection. It was definitely a teaser. Despite being a tease, there is a lot to see in this trailer. Read on for the End Game moments you might have missed.
Avengers Endgame Trailer
Avengers Endgame Trailer Breakdown
It started with Tony Stark.
Phase One, this whole 10 year journey began with Tony Stark. It's only fitting that this trailer begins with him as well. I even shed a tear for Tony as he left a message for Pepper.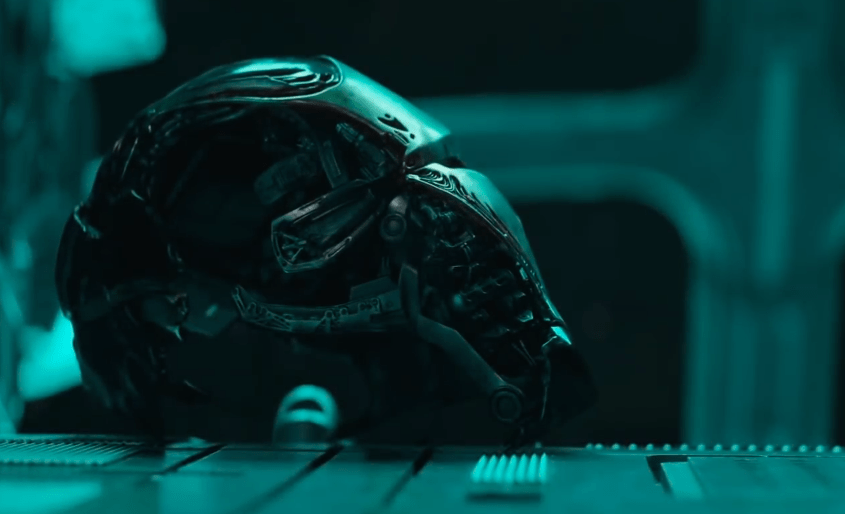 Marvel Logo turns to dust.
Too soon Marvel, too soon.

Farmer Thanos
Lifted straight out of the comic book panels, Thanos shows up as Farmer Thanos. Complete with a scarecrow made of his armor. Read more about Farmer Thanos in my 50+ Avengers Infinity War Easter Eggs.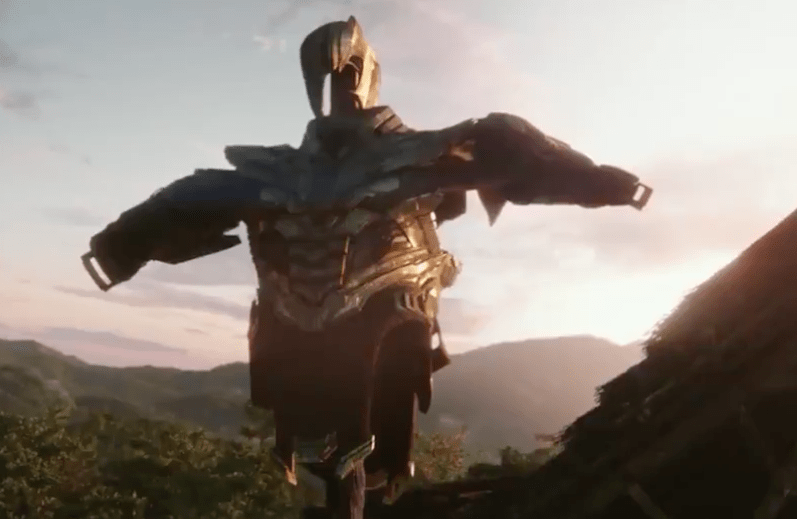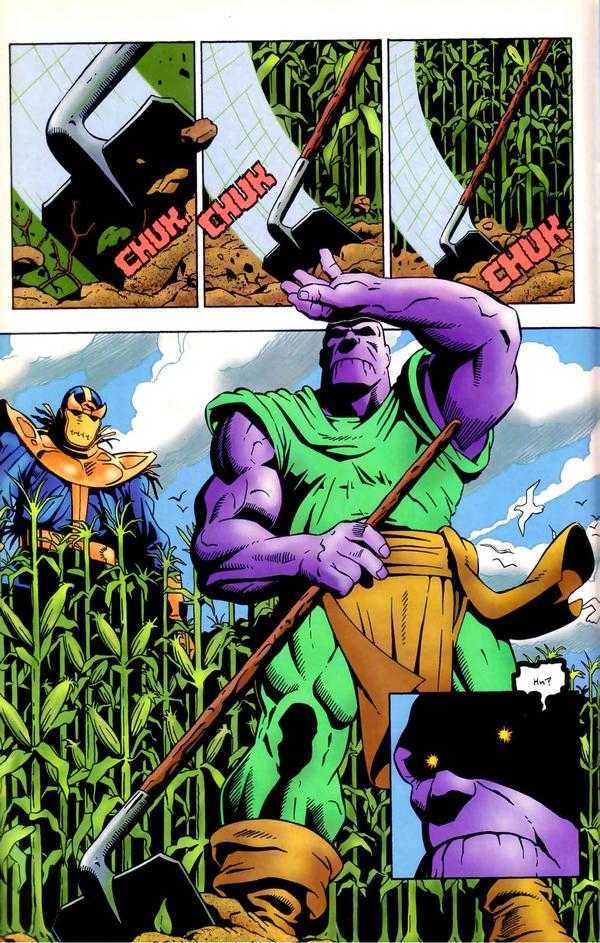 It also looks like the damaged Infinity Gauntlet is still on his arm.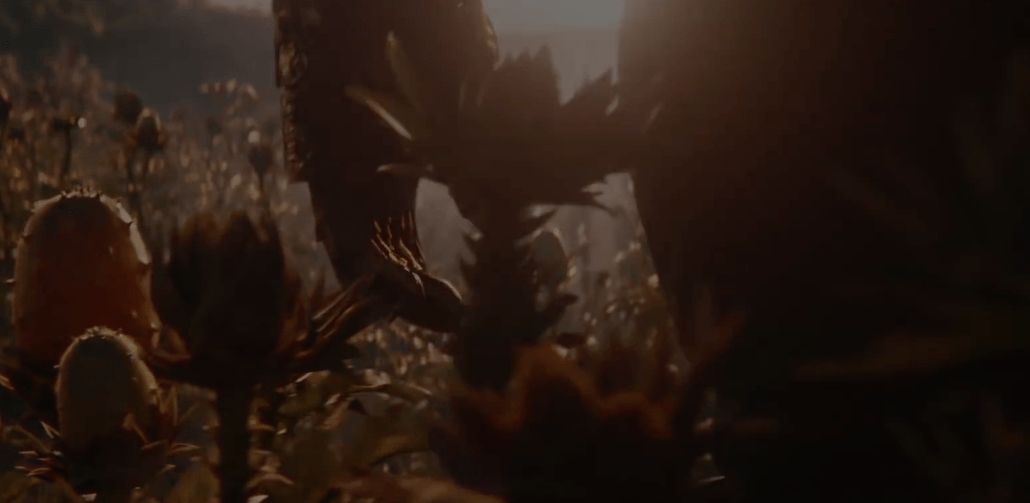 Missing Avengers
Bruce Banner is staring at the screens, at all the missing Avengers, his friends. In a quick flash before it changes to Spider-Man, the screen shows Shuri.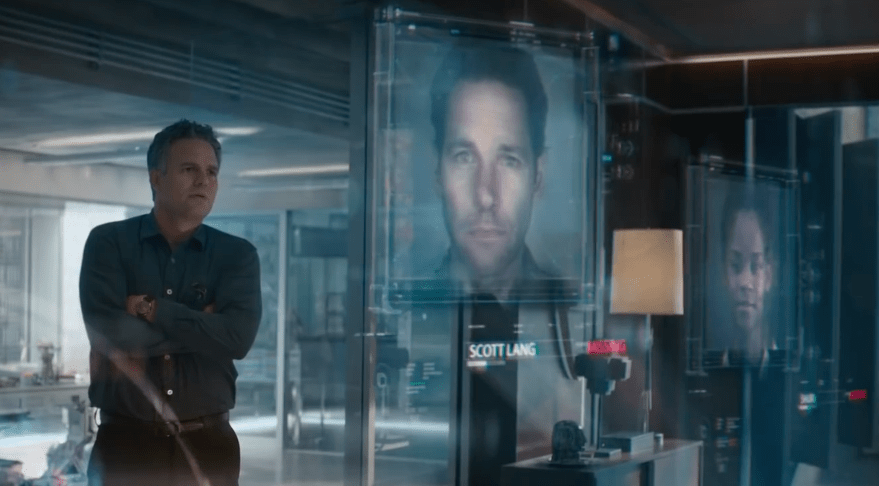 There goes my theory that everyone we didn't see turn to dust is still alive. Unless she is like Scott and just hasn't been accounted for yet.
This also parallels the Infinity Gauntlet Comic Book where Cap sits looking at all the missing heroes.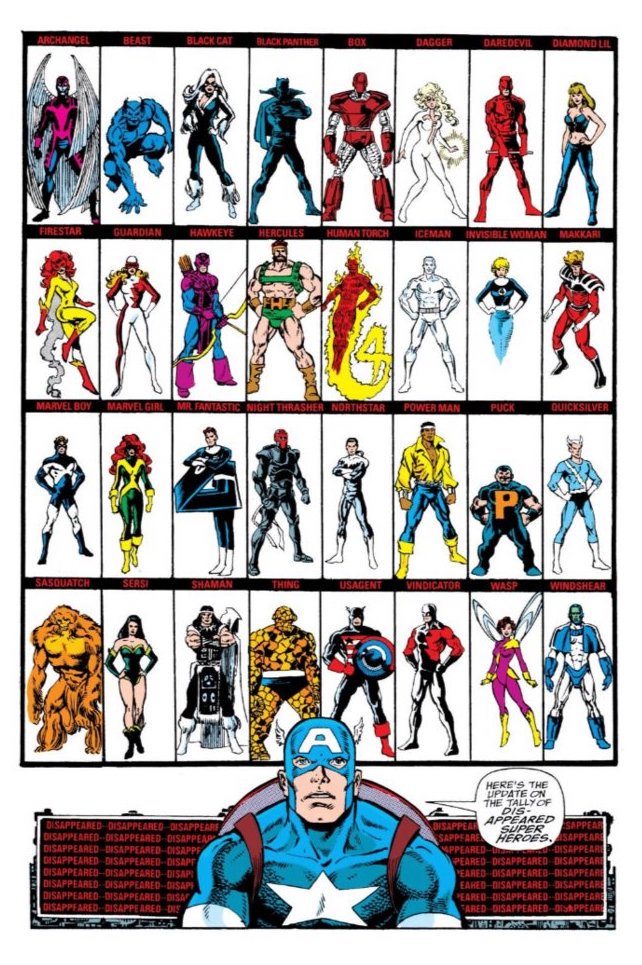 Thor is seen brooding, followed by a shot of Nebula touching the uniforms of her dead Guardians family.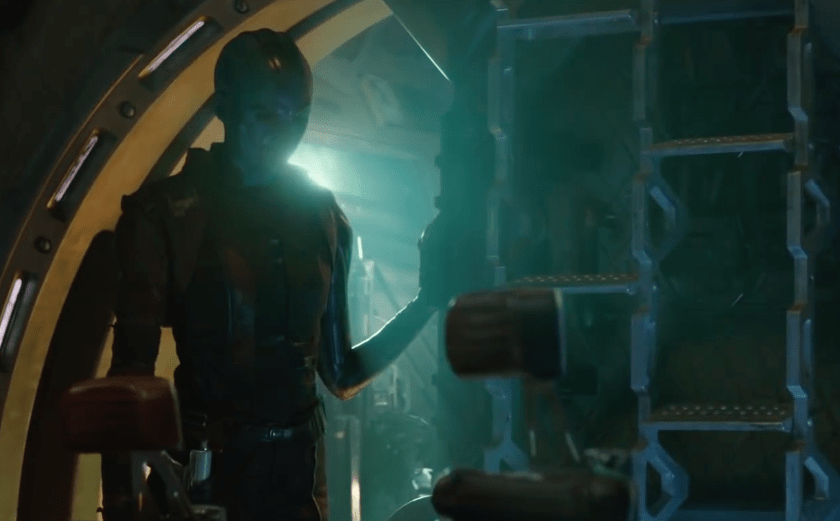 Hawkeye as Ronin
Where has Hawkeye been? With his family, who unfortunately based on the comics and what we see here has been turned to dust or murdered by someone.
This transforms him from Hawkeye to Ronin. Complete with his bad*ss sword.
Steve Looks at Peggy's Picture
This is never a good thing. He does this when he is about to dos something incredibly crazy. I mean, yeah I KNOW this movie is going to be insane. It's a last ditch effort by our Avengers to undo what Thanos has done. But that doesn't mean I have to like it!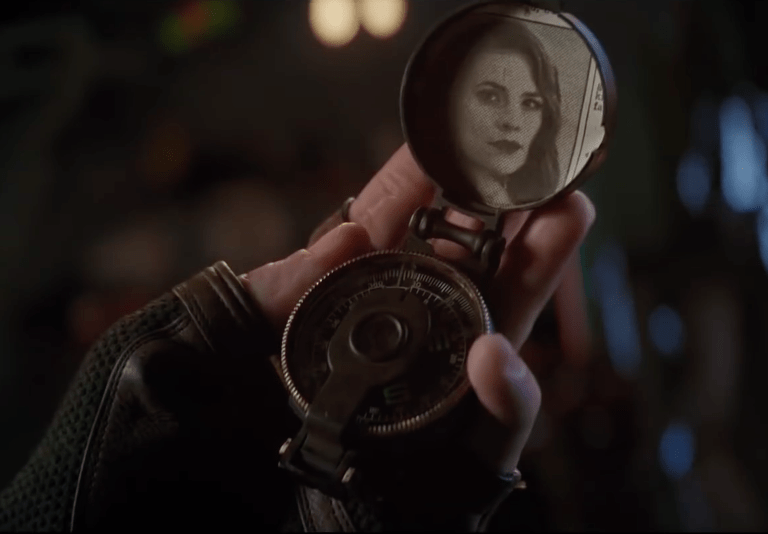 The Avengers Logo Gets Put Back Together
Foreshadowing to when this horrible nightmare is all undone by someone? Maybe. Avengers Reassemble!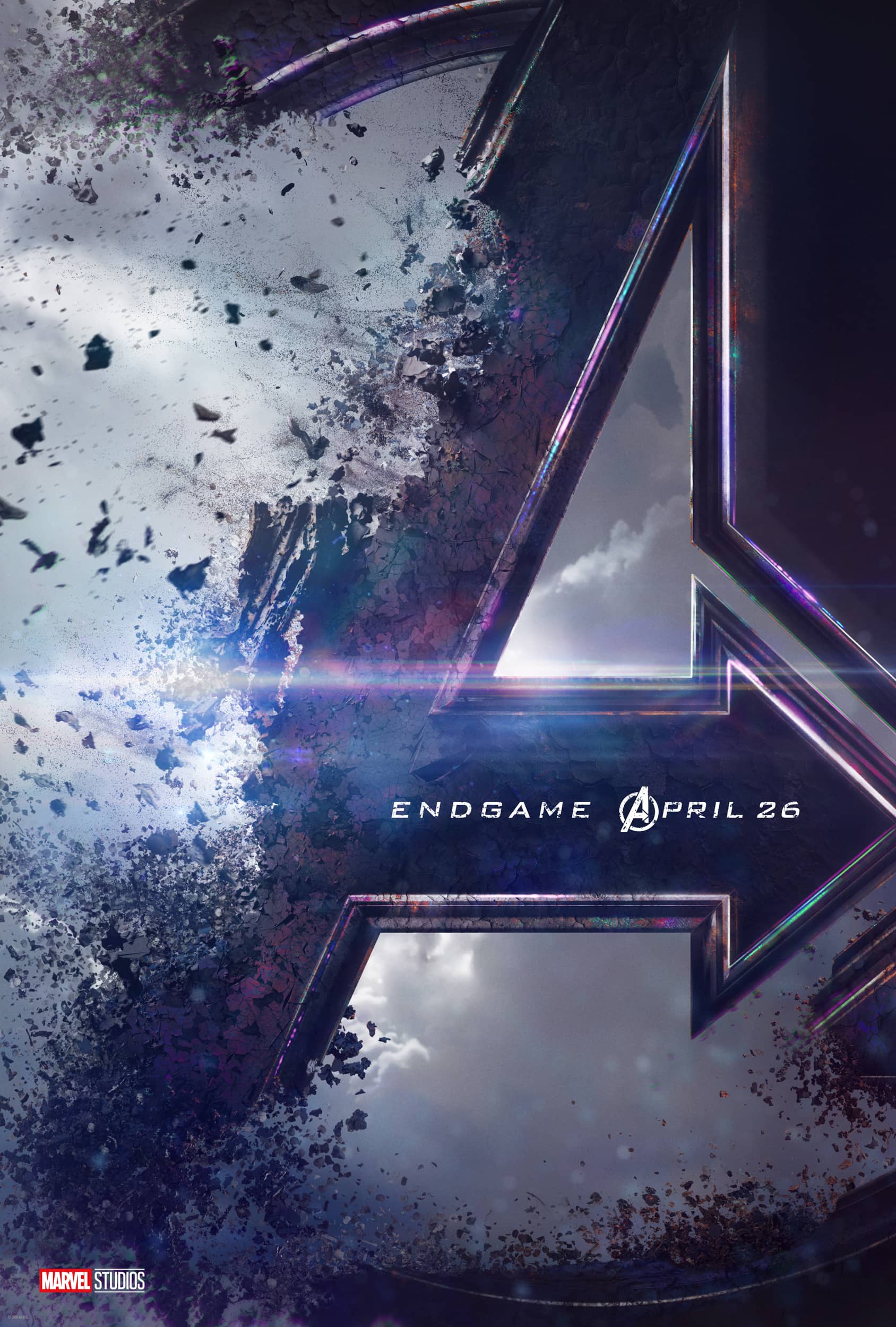 How Did Ant-Man Get Out Of The Quantum Realm?
When we last saw Ant-Man he was floating through the Quantum Realm, alone. Hank, Janet, and Hope had been turned to dust by the snap. Everyone panicked. But I had a theory that was later confirmed, on the sly, by the one and only Laurence Fishburne. In my interview with Laurence Fishburne.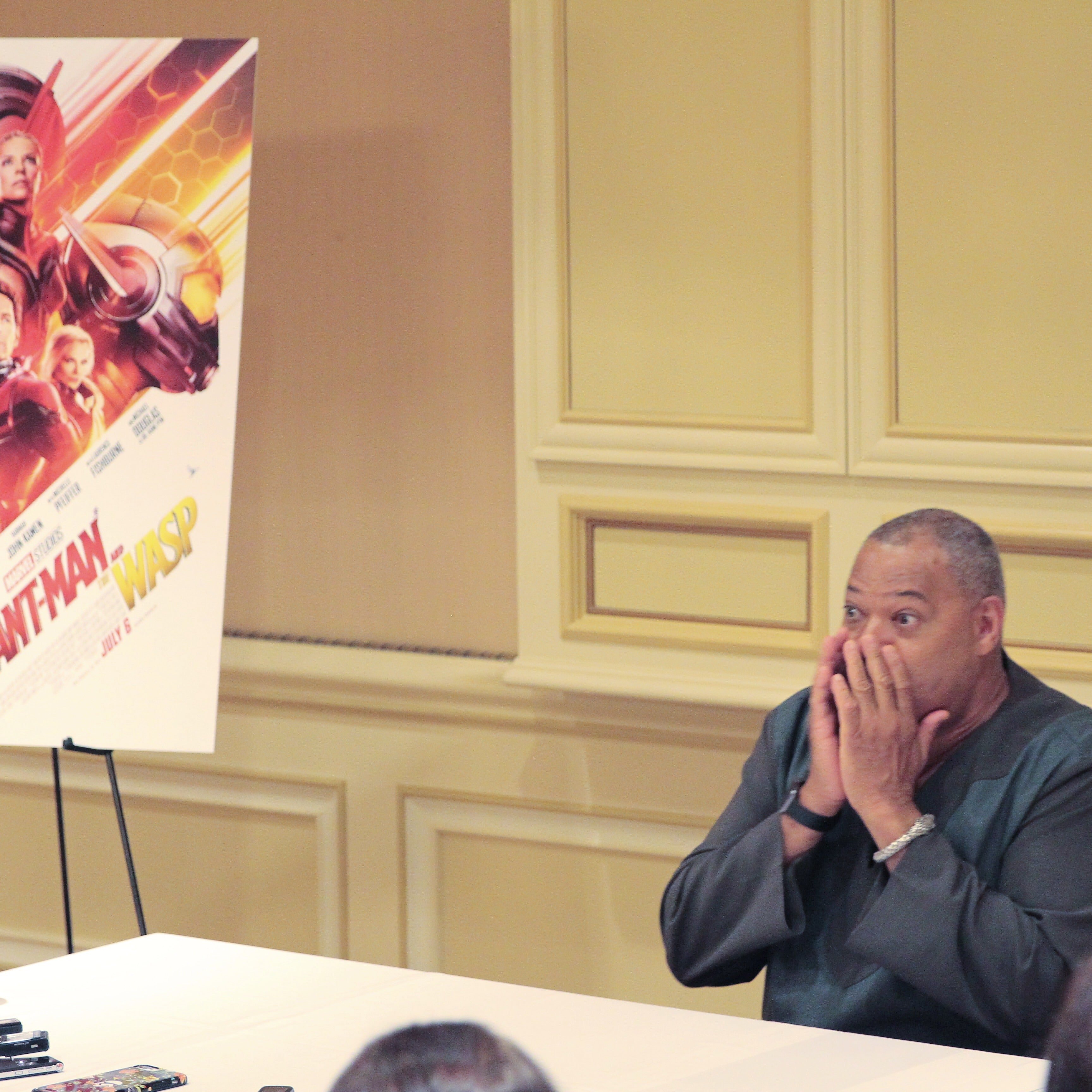 Scott is presumed missing or dead by the Avengers. But at the end of the trailer he shows up at door, Hey guys! Buzz me in.
Dr. Bill Foster (and possibly Ghost), rescued him from the Quantum Realm. Seeing the chaos that is going on in the world does the one thing he believes will help- finds the Avengers. Back in the first Ant-Man he remarks to Hank about this being a job for the Avengers. If there was ever a job for the Avengers, it's this one.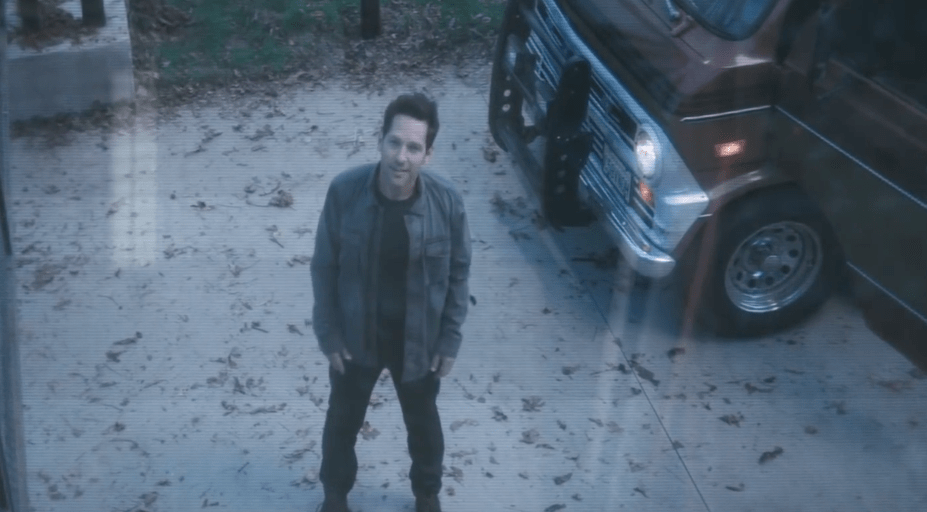 Read my Ant-Man and The Wasp Post Credit Scene Explained.
Avengers Endgame is in theaters April 26th, 2019
Avengers Assemble! Get the latest Avengers news on Facebook | Twitter #AvengersEndgame| Instagram