I don't know about you but sometimes I feel like I just need to survive the holidays. Between the school programs, extra curricular activities, the shopping, wrapping, decorating, and parties… it can all be very exhausting.
This time of year is suppose to be all about family and love. But if we aren't careful we can find ourselves spending less quality time with the ones we love because we are too focused on everything else. So what do we do?
Family Movie Night: How I Survive The Chaos Of The Holidays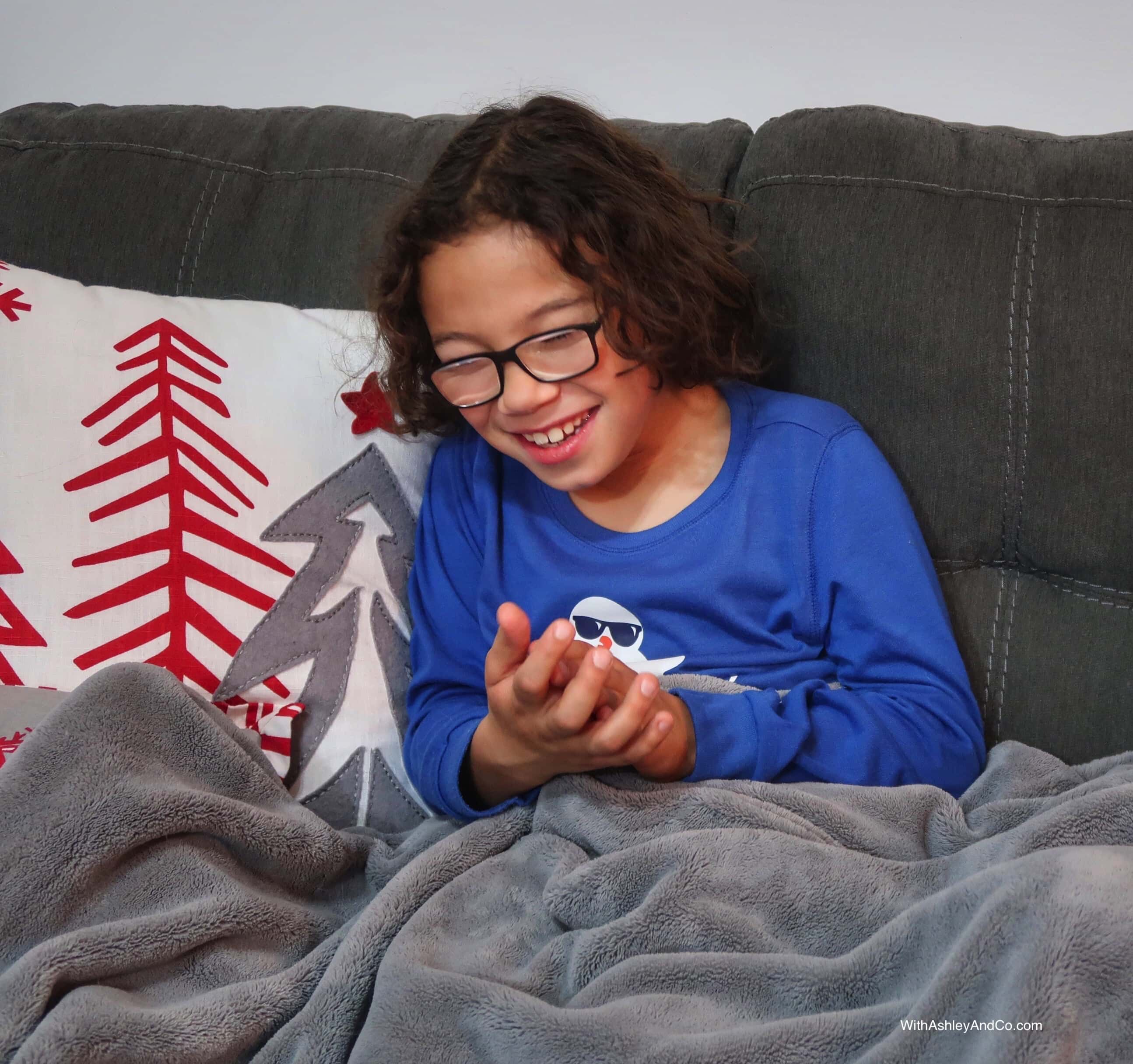 This post is sponsored by Movies Anywhere. All opinions are my own.
In our family, once a week, we all get on our pajamas, grab a blanket, and snuggle up in the living room for a movie night. We sing, dance, and laugh along with our favorite movies.
It might not seem like a big deal to some, but it is something everyone looks forward to. Movie nights are how I survive the chaos of the holidays. They are a reminder to us all slow down and be in the moment.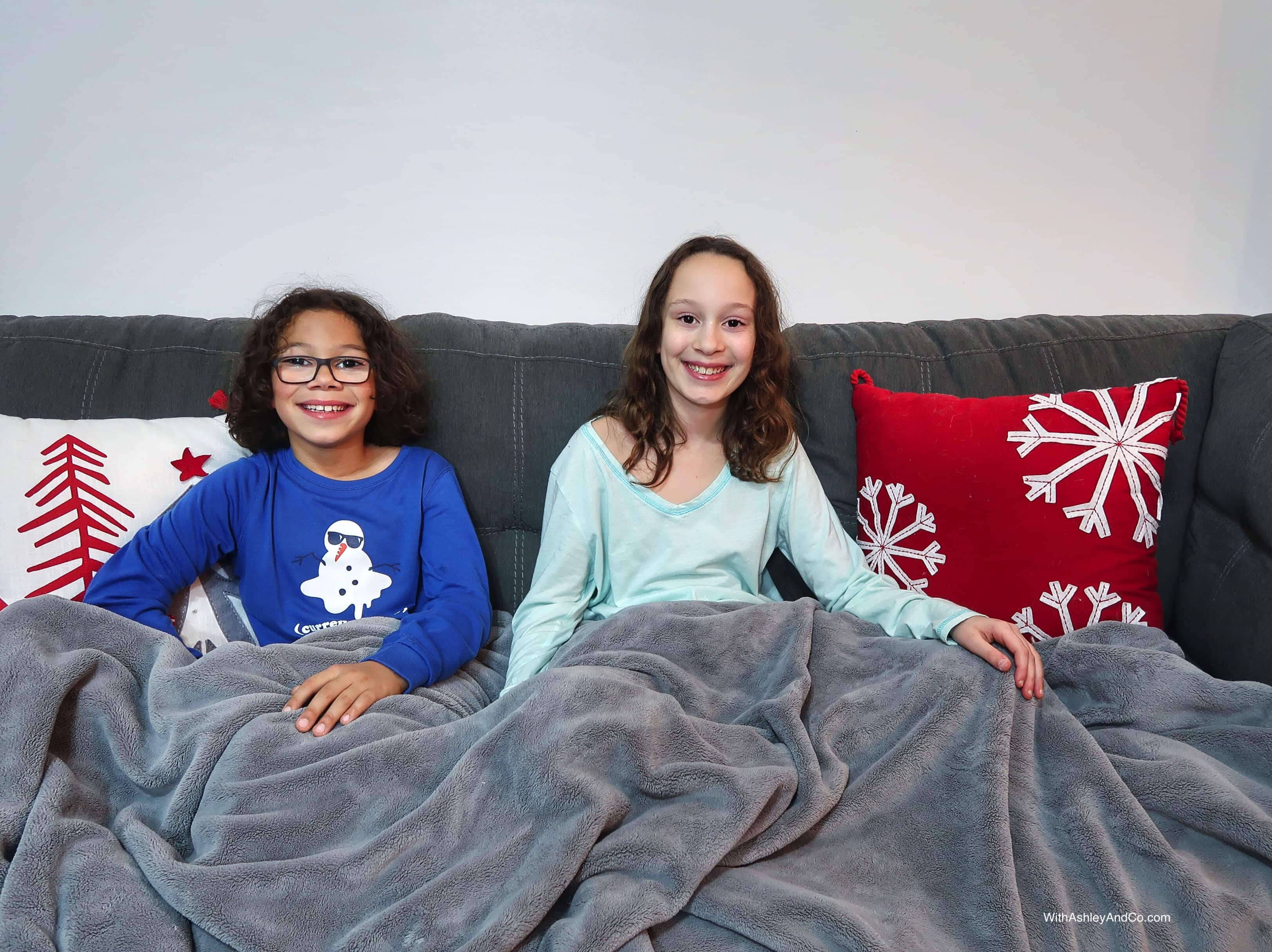 Movies Anywhere is my bestie, my number one, my wing-woman app on family movie night. This bestie doesn't just hangout at my house though, it goes wherever the wind takes us during the holidays. Whether we are on the road to the grandparents' house, or to visit friends far away, the kids can each watch a movie on their iPads without any arguing! It is like Christmas magic!
Movies Anywhere is one of my keys to planning the perfect family movie night ever!
How Movies Anywhere Works
Movies Anywhere brings all your movies together in one app. Watch them when and where you want. No service? No problem. Save your movies to your device to watch offline later. When you register with Movies Anywhere, you can connect your iTunes, Google Play, Vudu, Amazon, Microsoft, Fandango Now, and Xfinity accounts to have all your movies in one place. The movies are available instantly!
Click on Explore, to see what is available and to purchase movies right through the website/or app. Did you buy a new movie? Just enter your code and click redeem.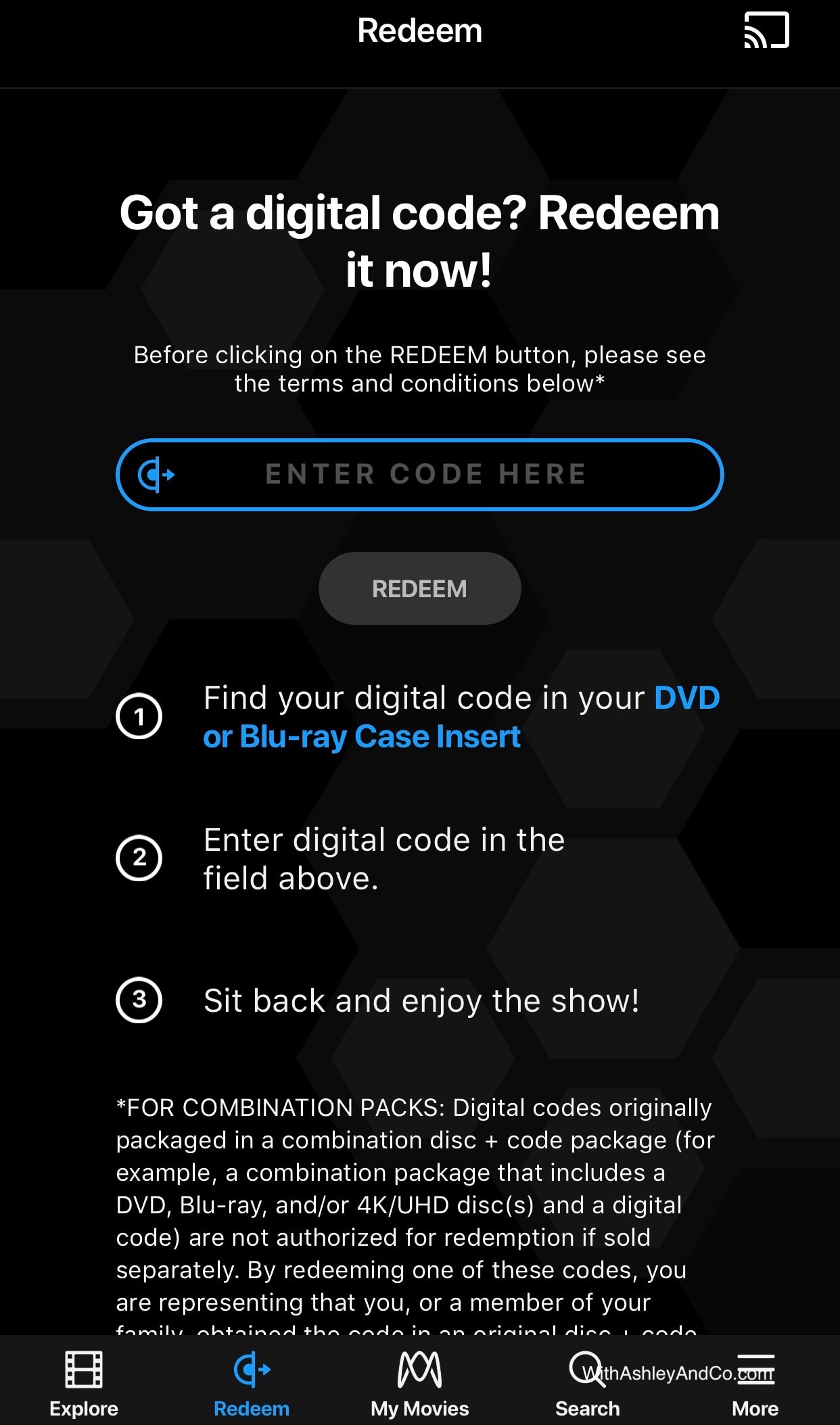 One of my favorite features of Movies Anywhere is the ability to start a movie on one device, and finish it on another.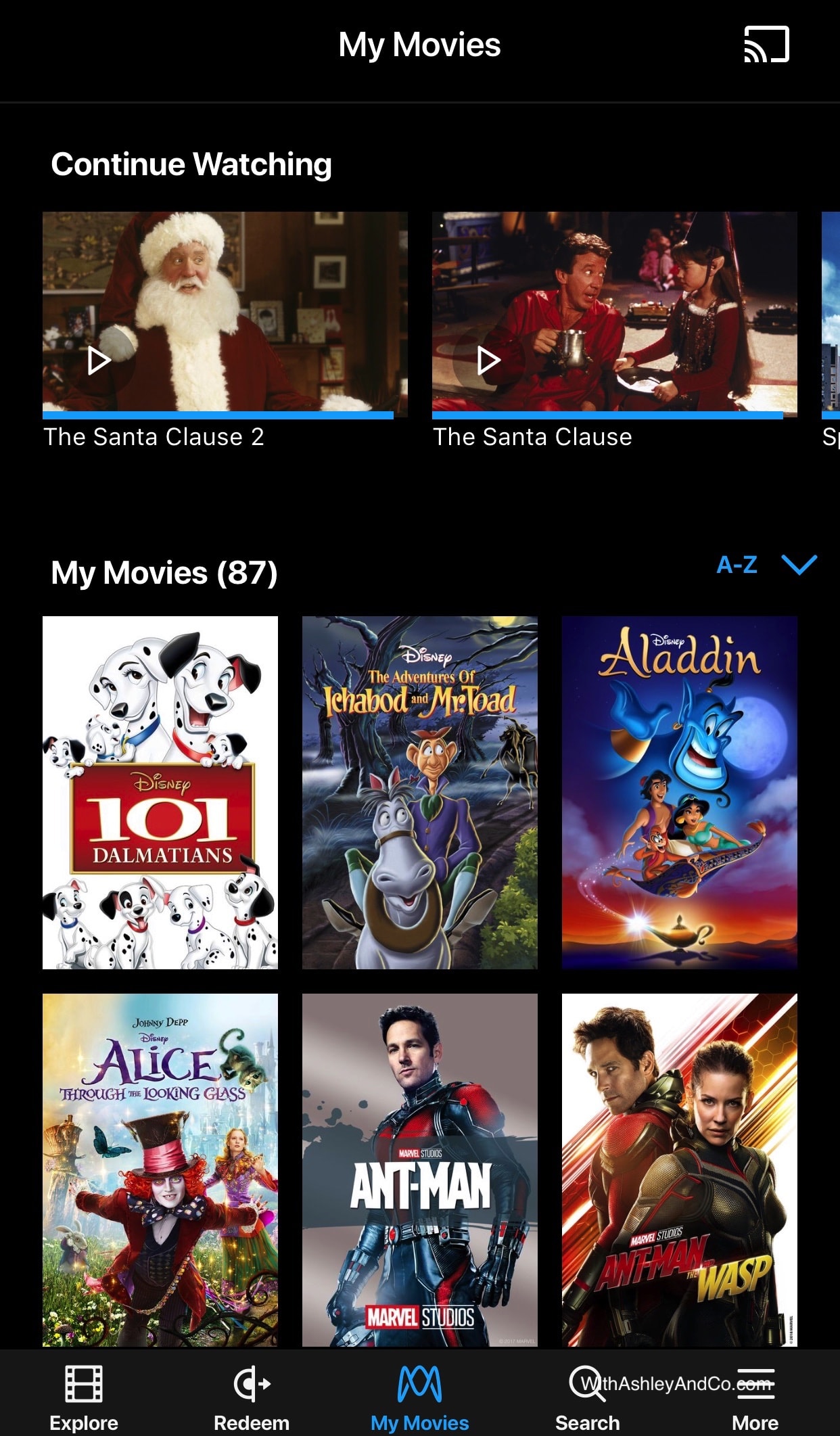 One Account For The Whole Family
Sub-user profiles make it easy for everyone in the family to enjoy the content that is right for them. Under my account, I can create different users and can control what movies in my library they are allowed to view.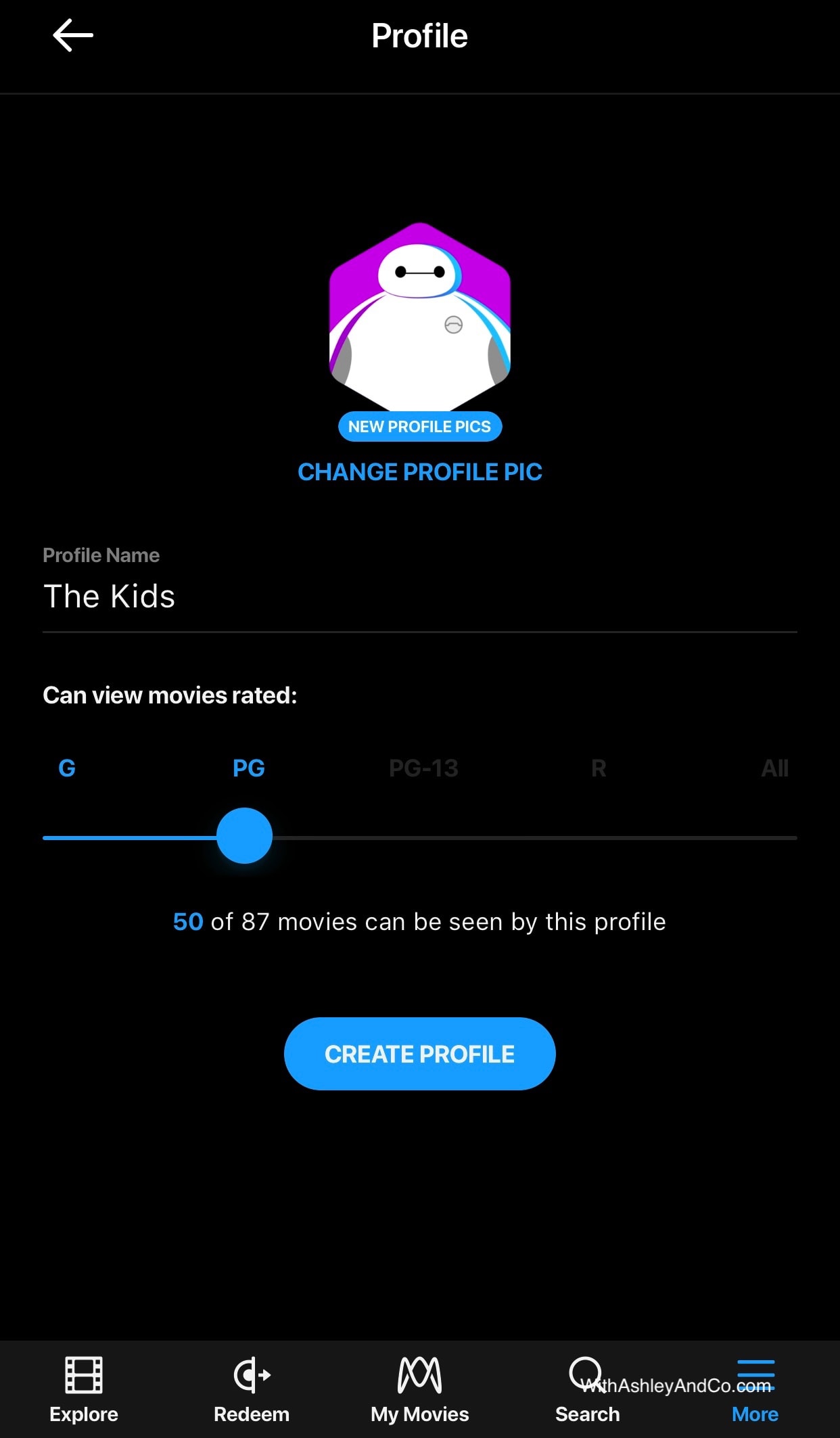 Wherever the holidays take you, Movies Anywhere is there to be your new best friend. Take it from me, Movies Anywhere is my traveling lifesaver, movie night must, and long car ride bestie. You too can survive the holidays and stay connected with your family thanks to Movies Anywhere!
These are the moments I love the most, when my little man reaches over to hold my hand during our movie nights. My heart!