50 days until it's time to go higher, further, faster with Captain Marvel. Today, Marvel released all the Captain Marvel Character Posters- the best one is obviously Goose The Cat, it's Flerken awesome.
Captain Marvel Character Posters
Brie Larson as Carol Danvers aka Captain Marvel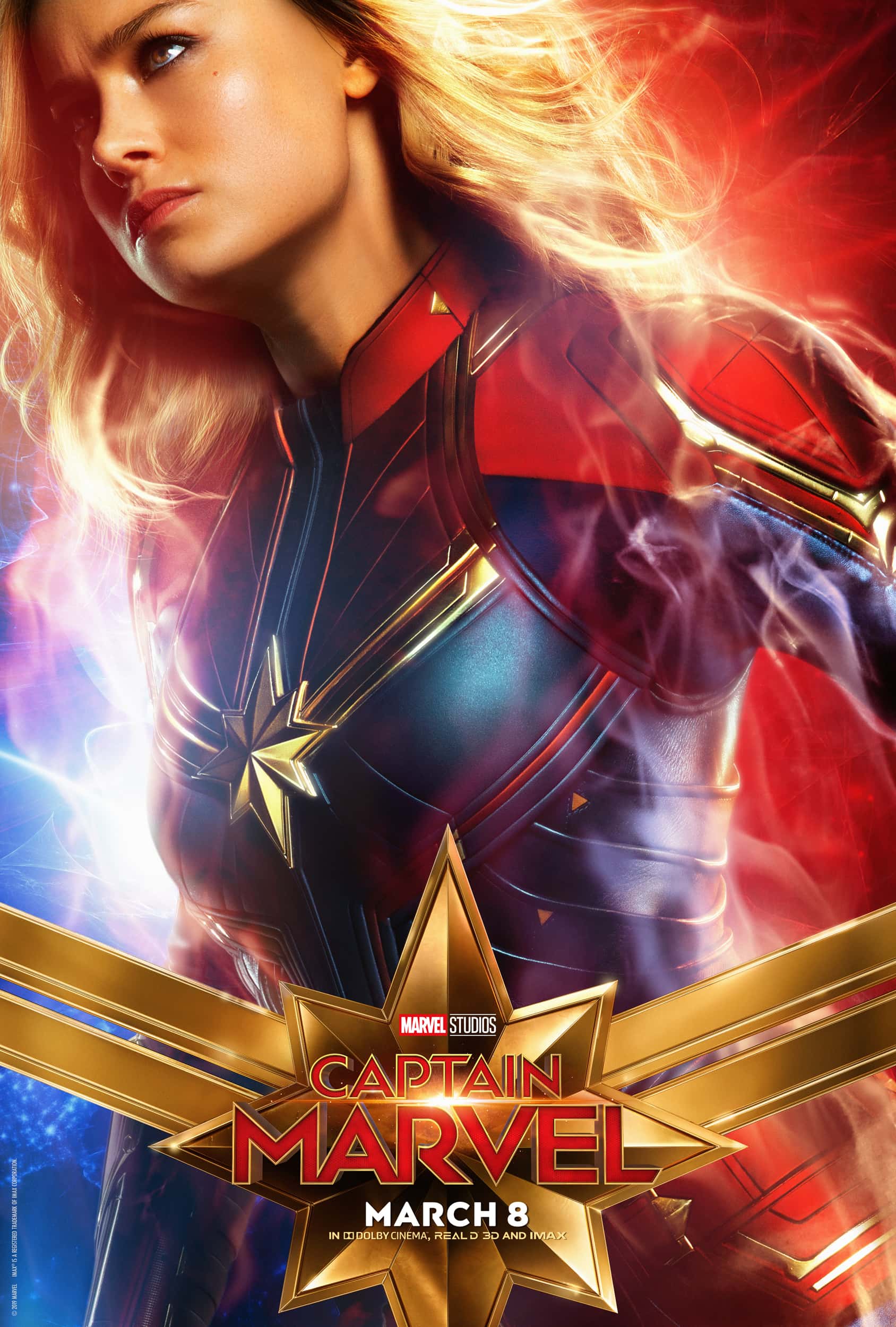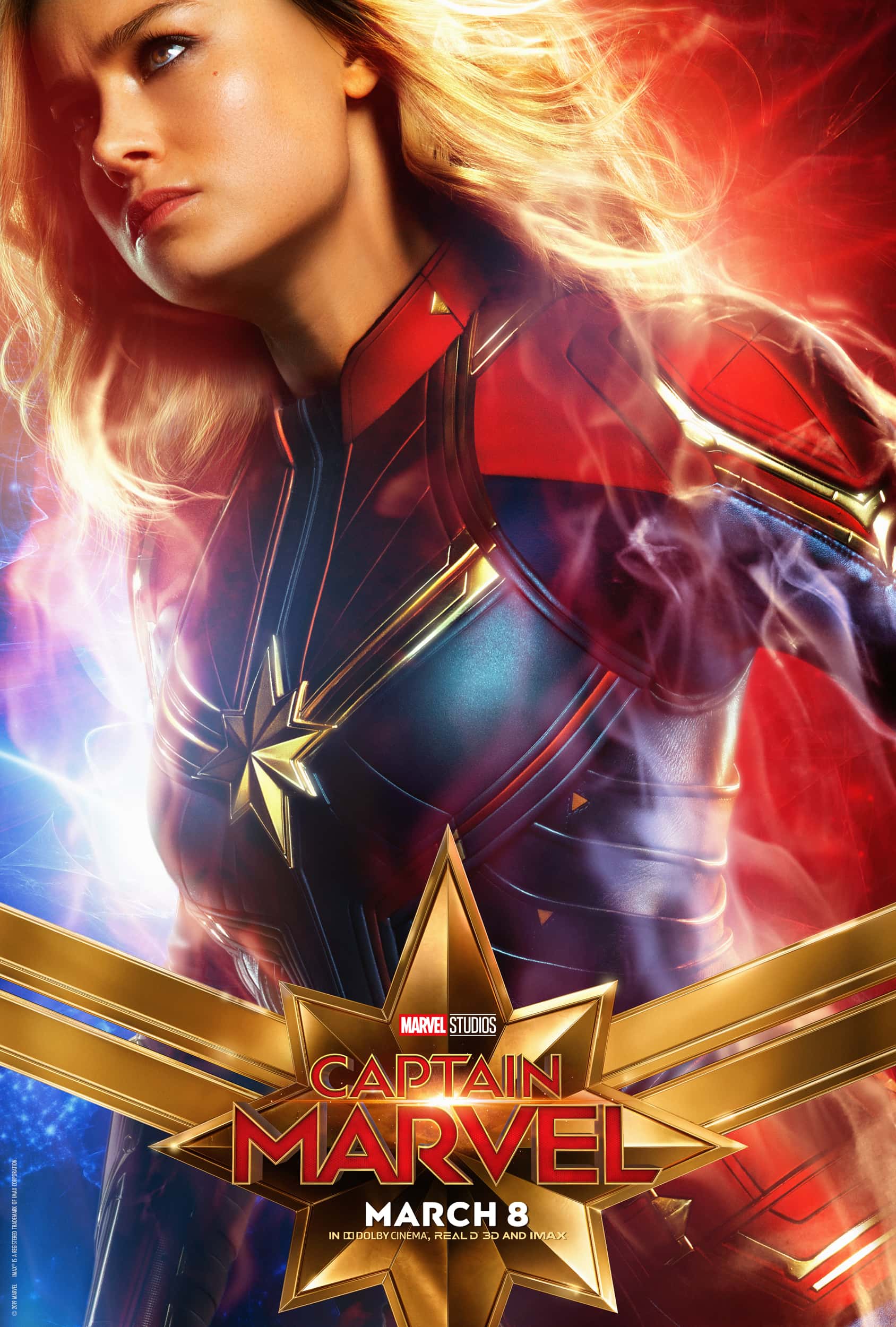 Goose The Cat formerly known as Chewie- a Flerken
Samuel L. Jackson, Nick Fury pre-eyepatch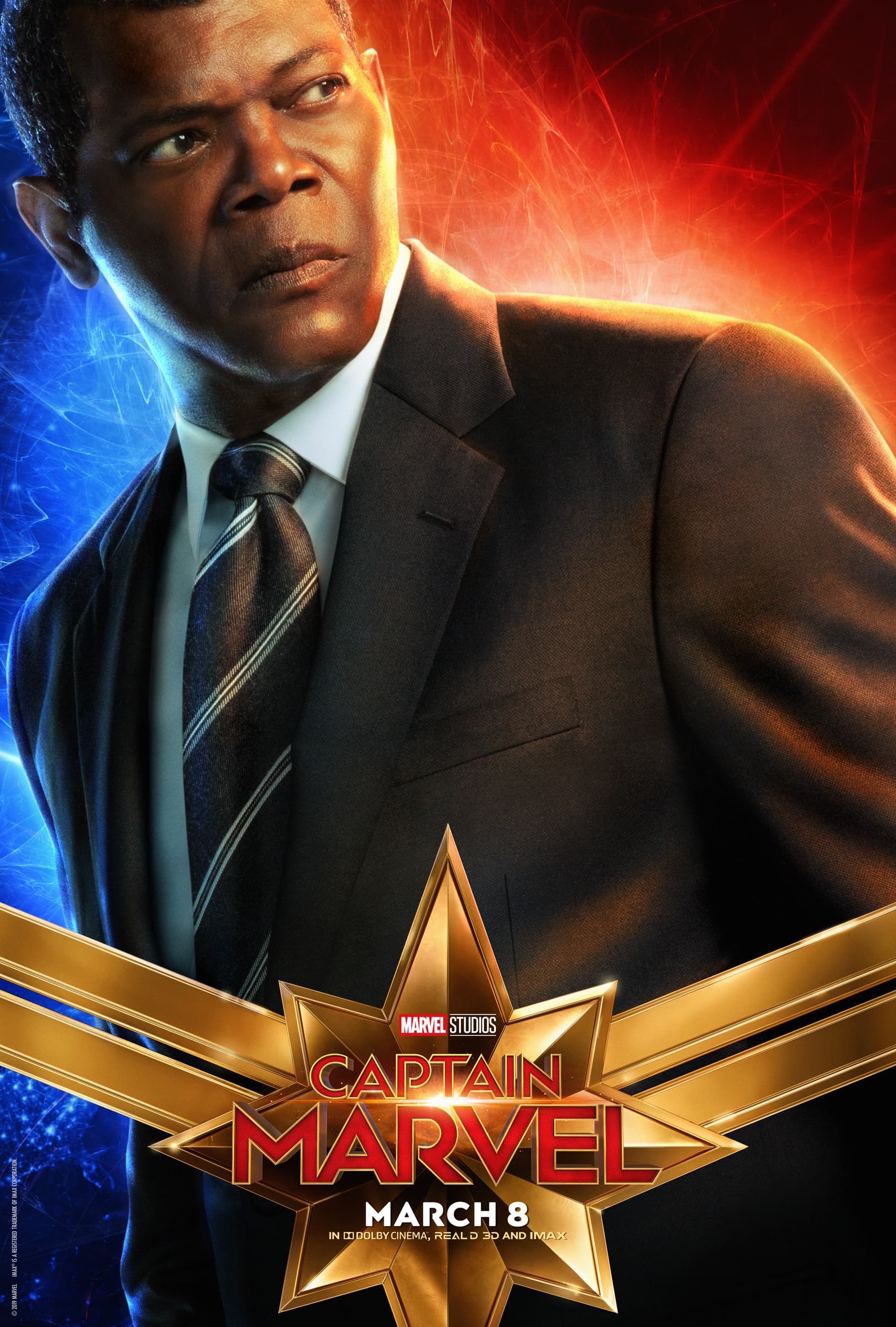 Coulson Lives! Good to have you back in the MCU Clark Gregg!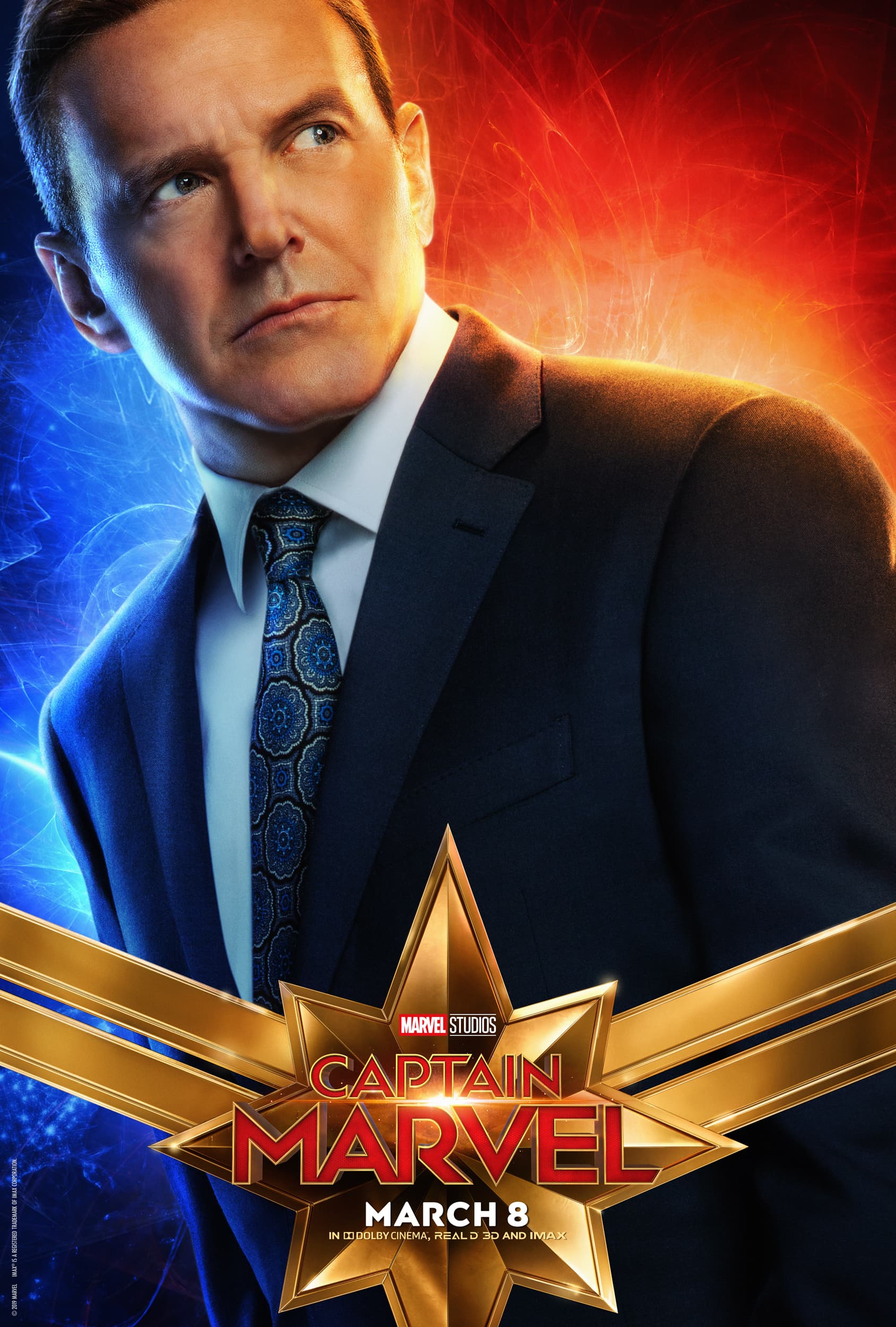 Jude Law as Mar-Vell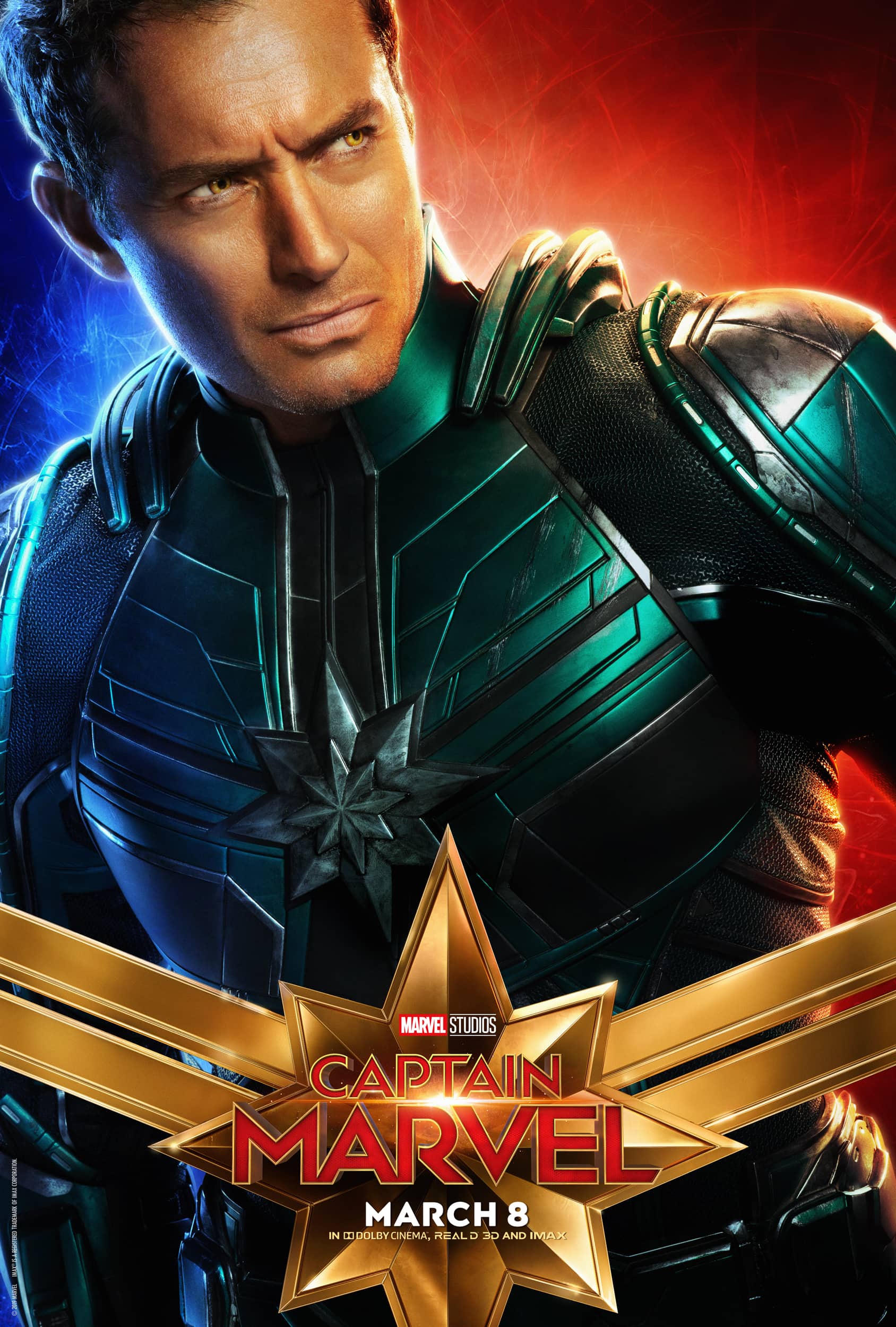 Annette Bening in an unknown role- I think she may be the Supreme Intelligence– ruler of the Kree.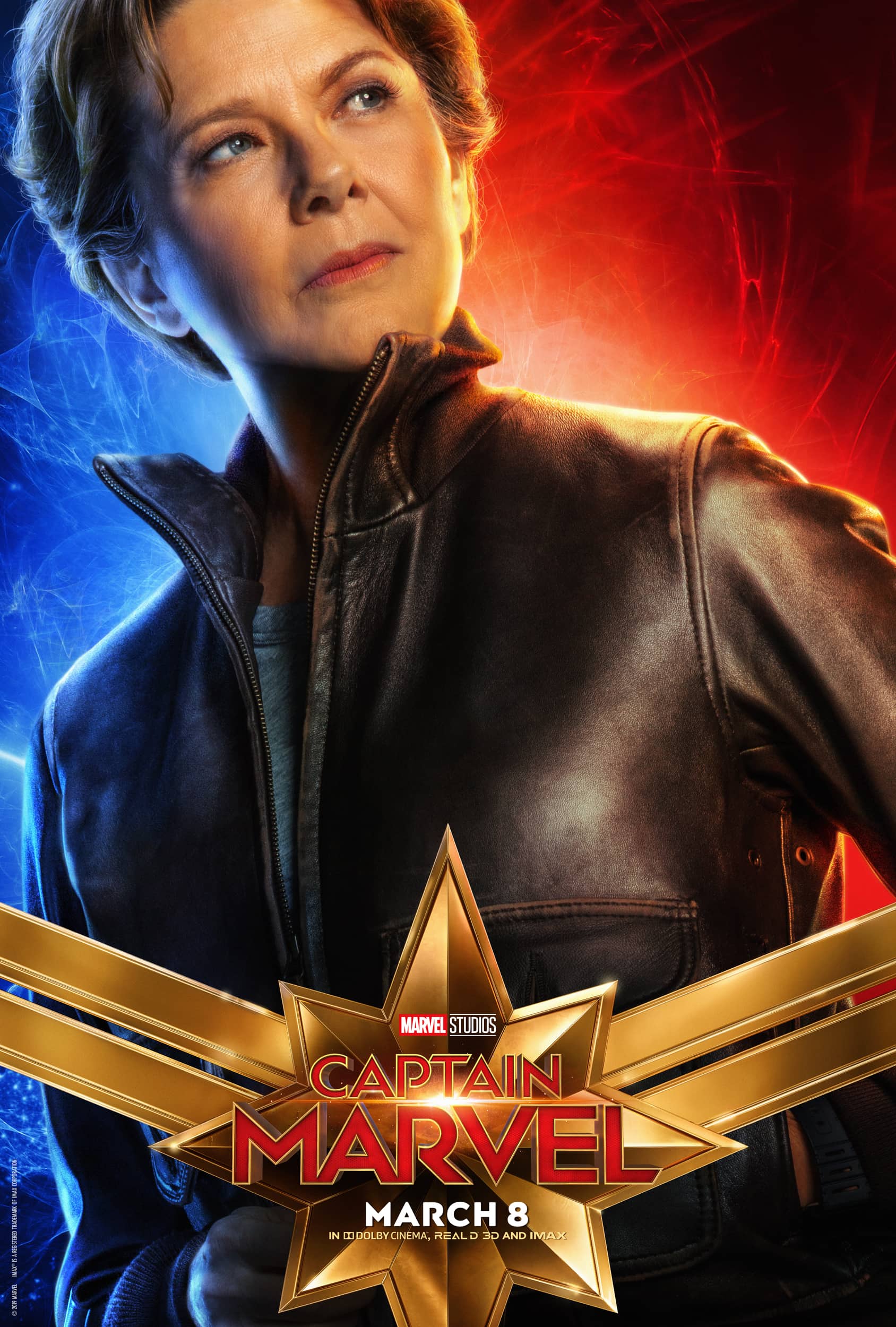 Gemma Chan as Minn-Erva part of Starforce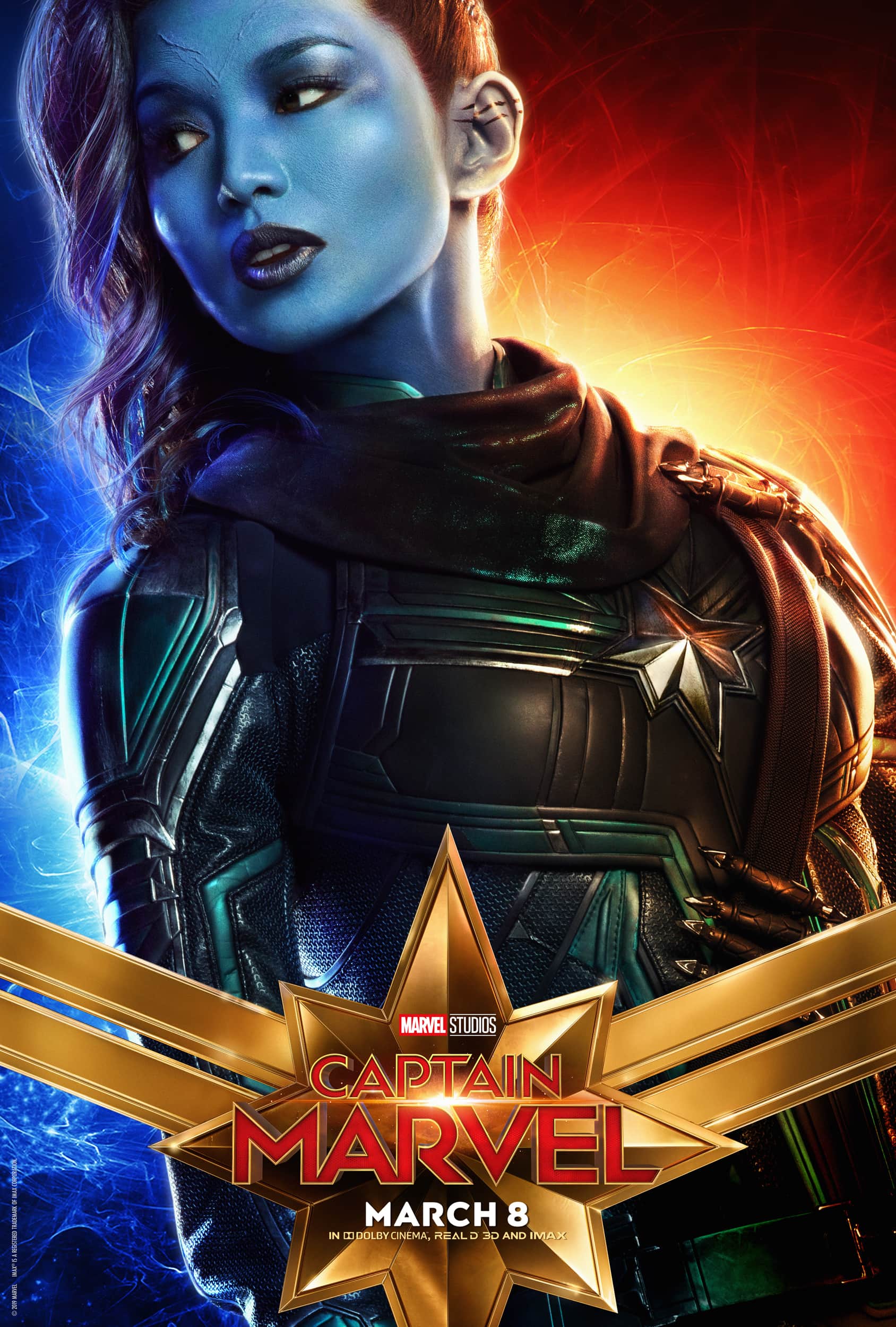 Ben Mendelsohn is Talos a Skrull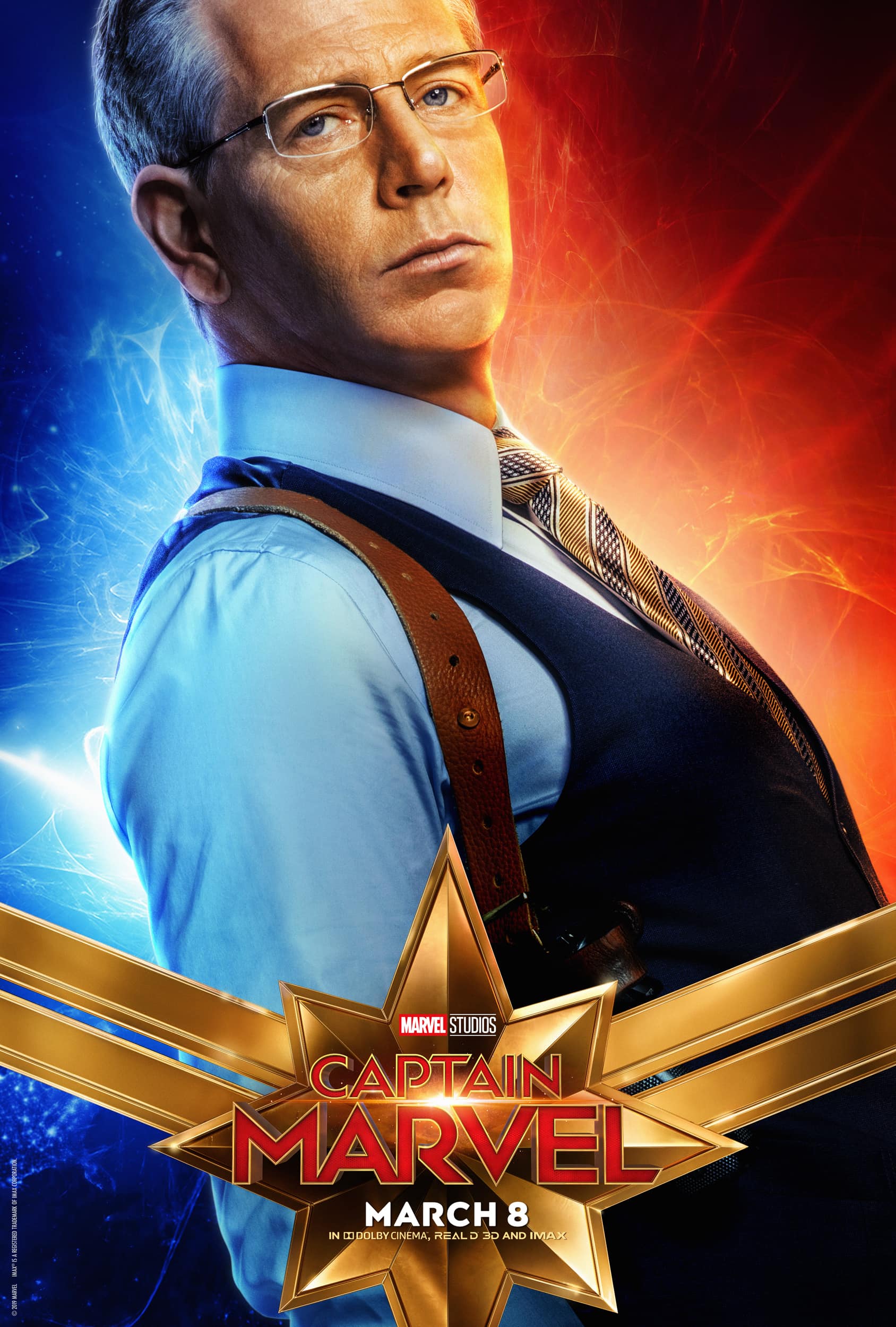 Djimon Hounsou is Korath, a Kree warrior who doesn't know Peter Quill by the name Star Lord and the wingman of Ronan the Accuser.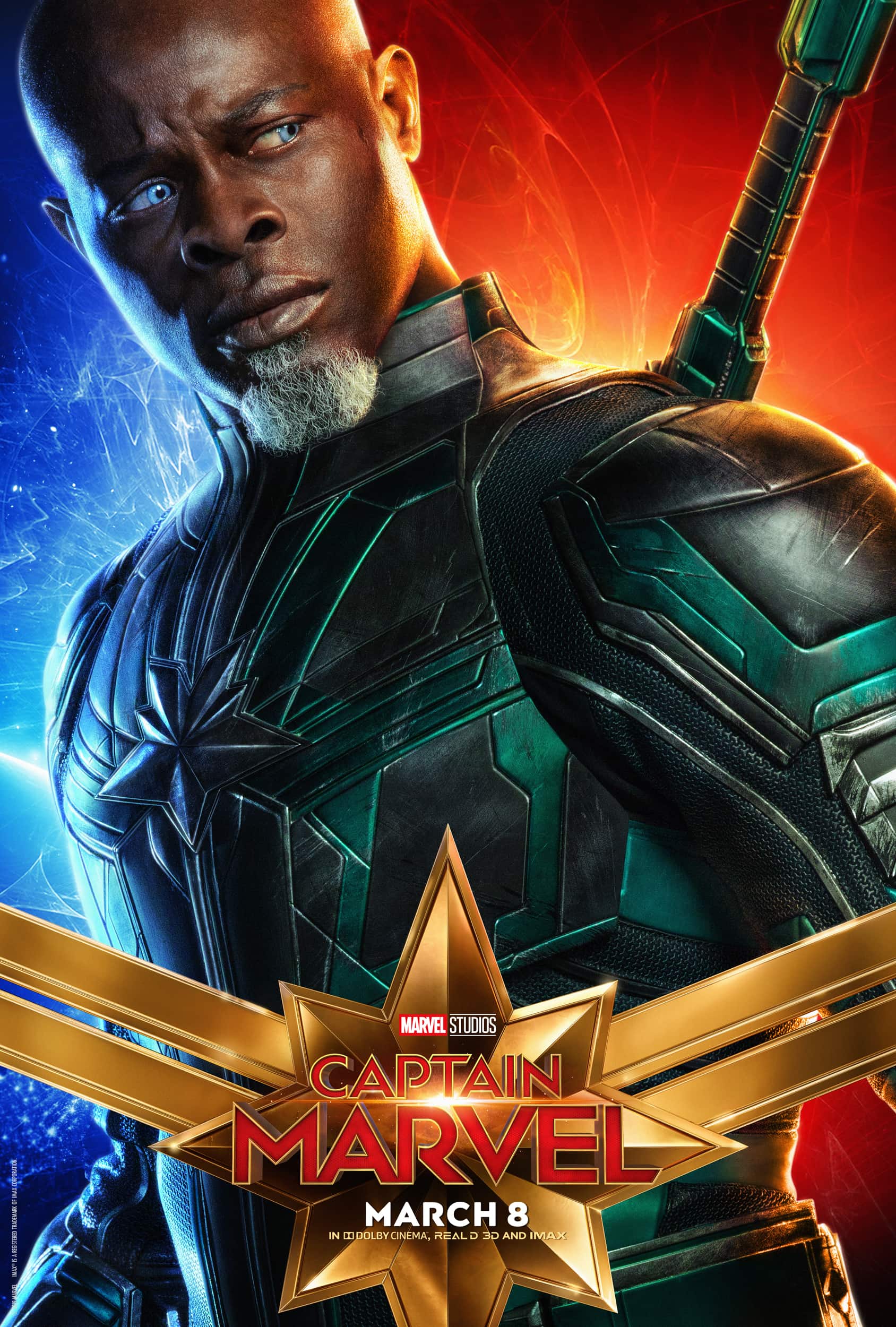 Lashana Lynch is Maria Rambeau, Air Force Pilot and friend of Carol Danvers.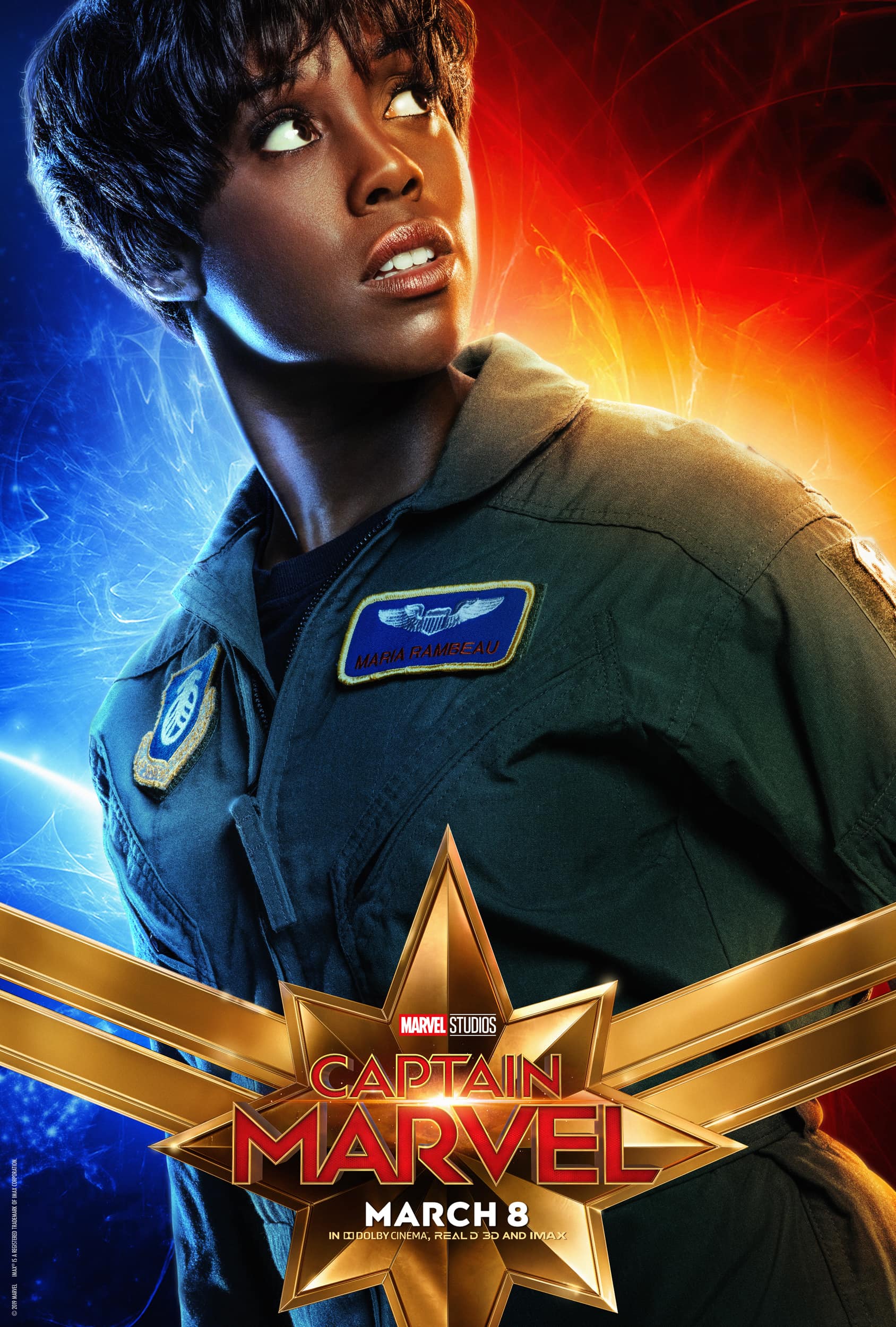 I was surprised to see Ronan left out, but maybe it's to keep his look a secret. We have yet to see him facing the camera in any of the trailers. His outfit seems similar to Guardians of the Galaxy Vol. 1 but perhaps his face/helmet,chest piece is slightly different.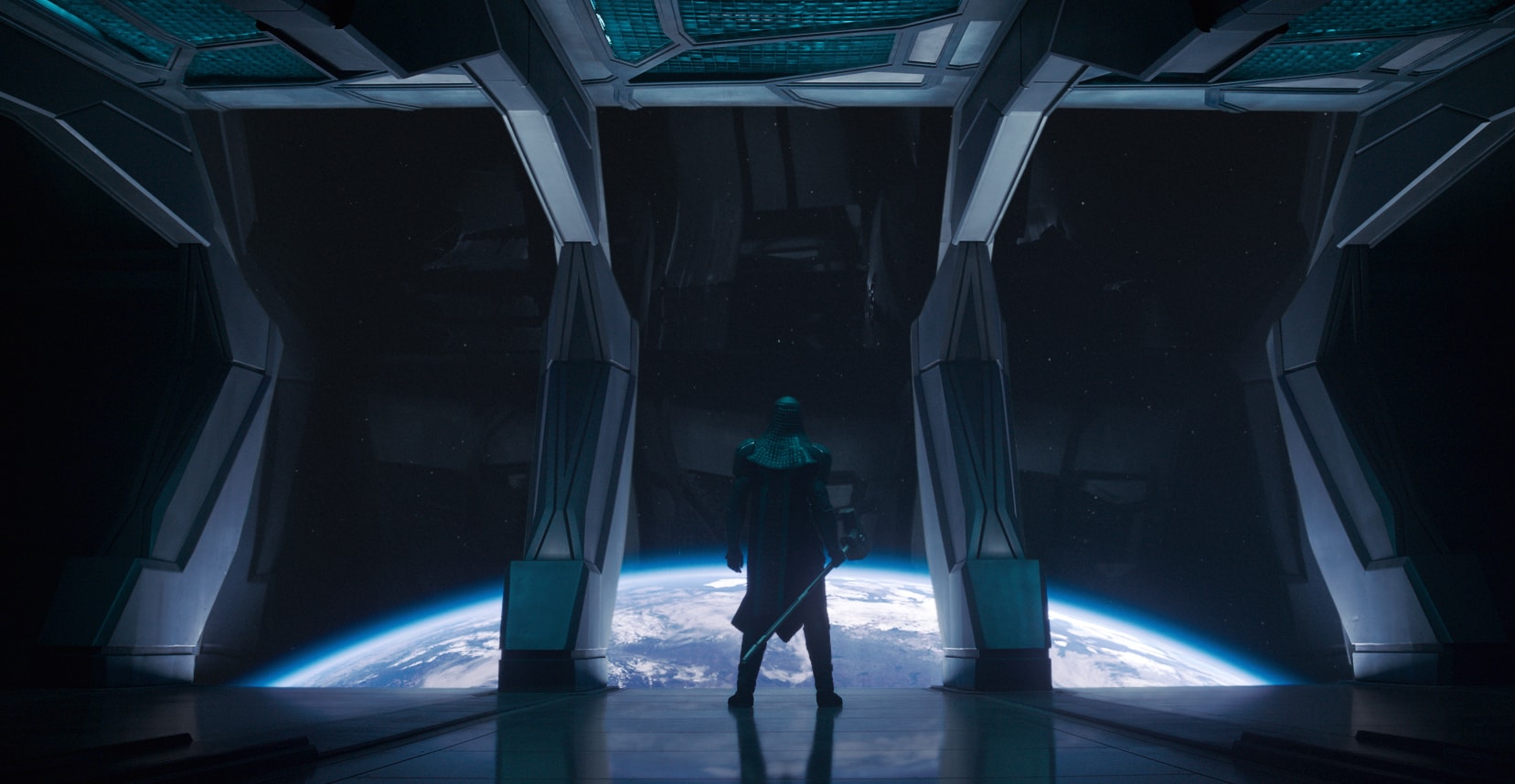 Captain Marvel follows the story of Carol Danvers as she becomes one of the universe's most powerful heroes when Earth is caught in the middle of a galactic war between two alien races. Our only hope is Carol Danvers aka Captain Marvel and her incredible abilities. I cannot wait to see the Kree/Skrull war leap off the comic book pages and onto the big screen.
If you want to learn more about Carol read: 7 Comics To Read Before Captain Marvel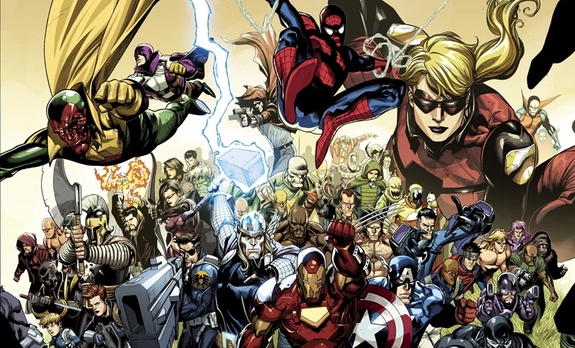 CAPTAIN MARVEL TICKETS ARE ON SALE NOW!
I got mine how about you? Get yours wherever tickets are sold. Then gather your elite squad and roll into the movie theater like this. #Boss
Go Higher, Further, Faster with Carol on FACEBOOK | TWITTER #CAPTAINMARVEL | INSTAGRAM | WEBSITE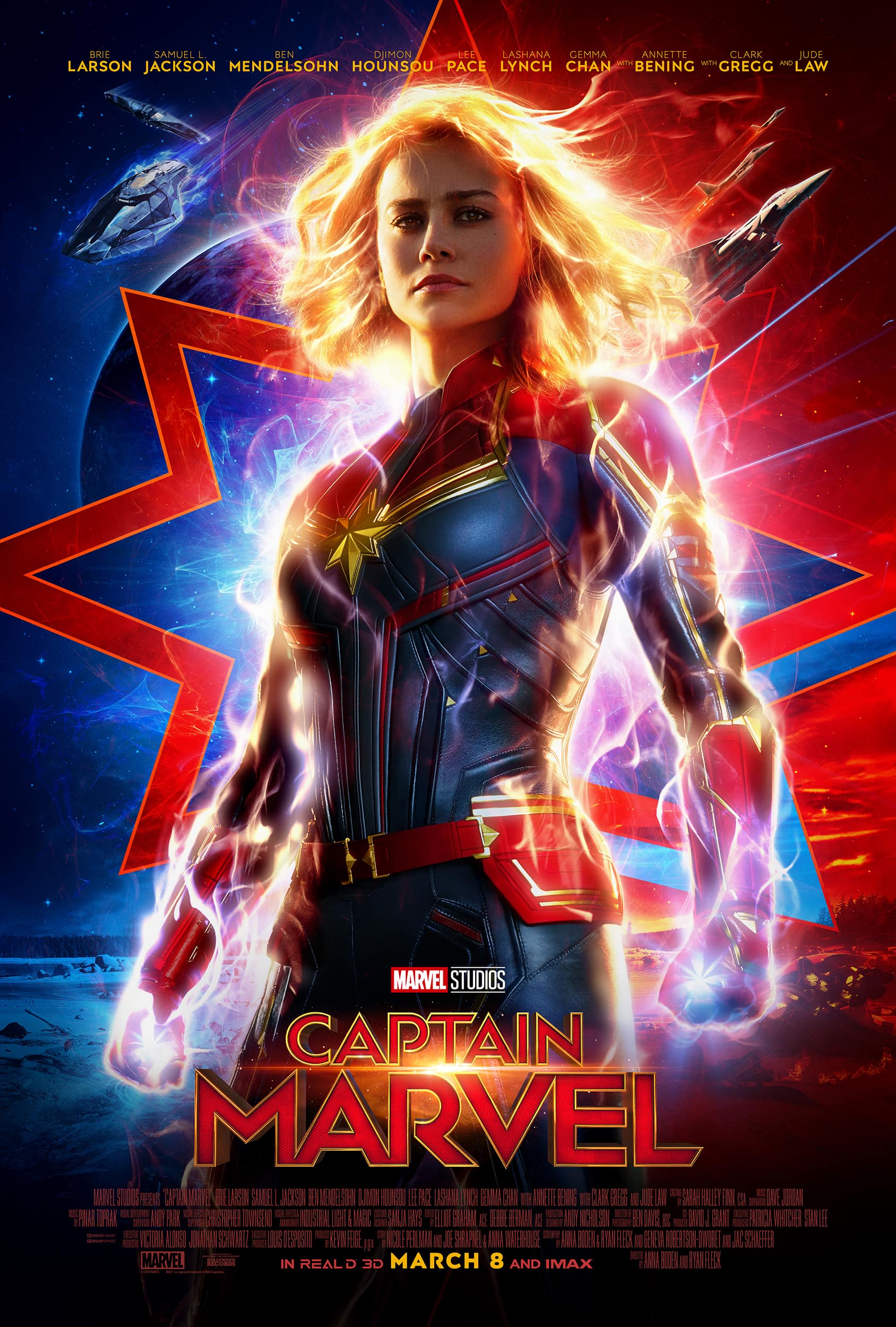 Captain Marvel is in theaters everywhere March 8th 2019!