It may have only been 30 seconds but dang did it make us all freak out. Not only was it all new footage from Avengers Endgame but it had a lot of symbolism and possible clues to the Marvel Film. I'm sharing my Avengers Endgame Big Game TV Spot Breakdown, including Easter Eggs, theories and everything else you may have missed.
Avengers Endgame Big Game TV Spot Breakdown
RELATED: Avengers Endgame Trailer Breakdown
It begins with a memoriam to our lost Avengers. Wasp, Nick Fury, Spider-Man, Dr. Strange, Falcon, Scarlet Witch, The Guardians of the Galaxy, Black Panther, Bucky Barnes, and finally Vision. Each of their images are from iconic moments in the movies we met them in. Shuri, although shown missing in the first teaser trailer, is not included in this. Also interesting to note is that only the red in each photo is in color. Too soon Russo Bros. Too soon.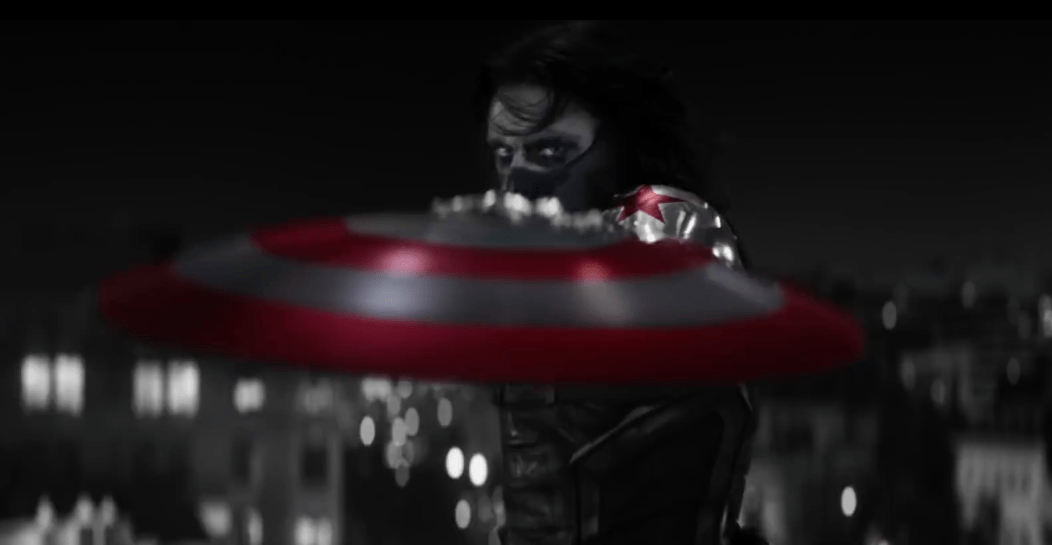 Cut to New York, covered in fog, eerily quiet, the devastation is clear.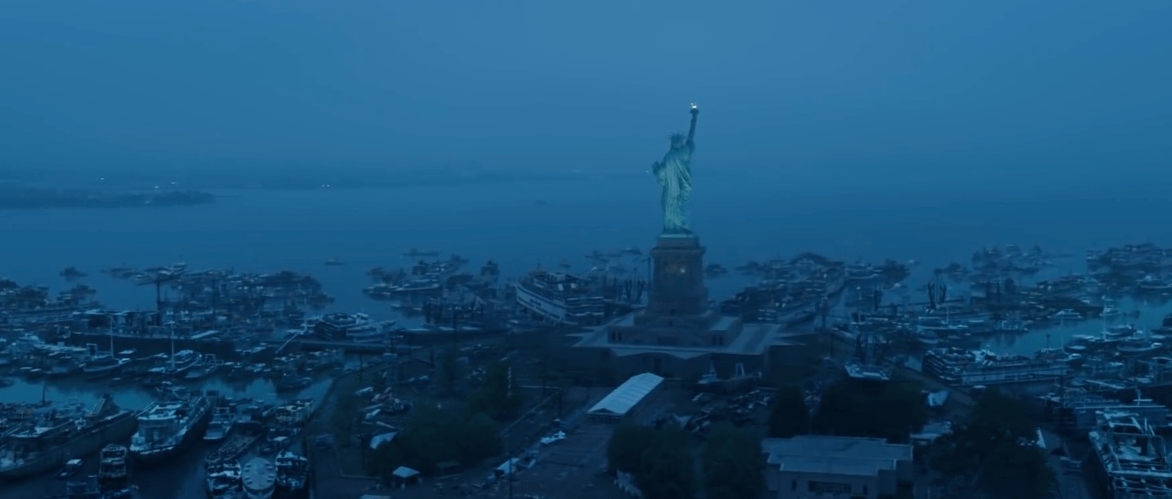 A group of Decimation survivors are meeting. Steve Rogers is among them. Long gone is his heartbroken, lost countenance. It has been replaced with a calculating, simmering rage. He's coming for you Thanos.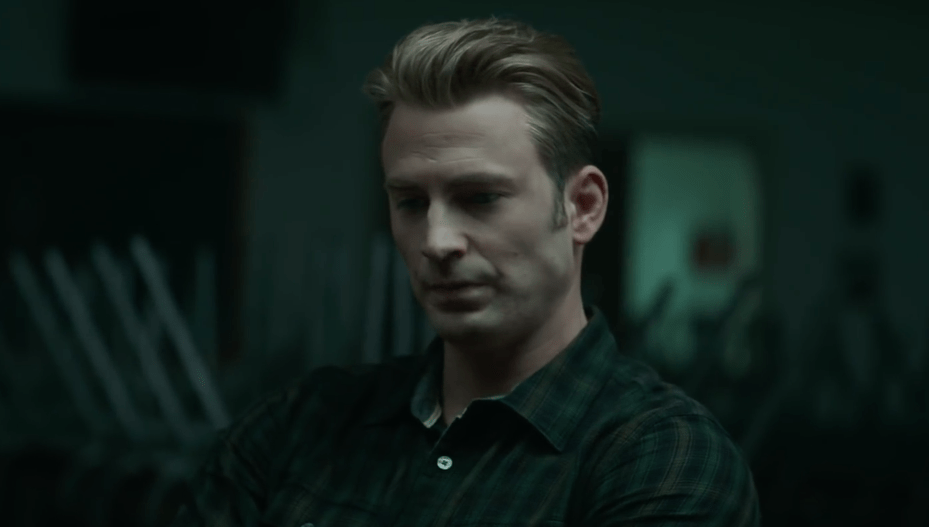 Out in space, Tony and Nebula are working to repair their ship. My guess is, Nebula is lending her body parts to the cause in a desperate attempt to get it working.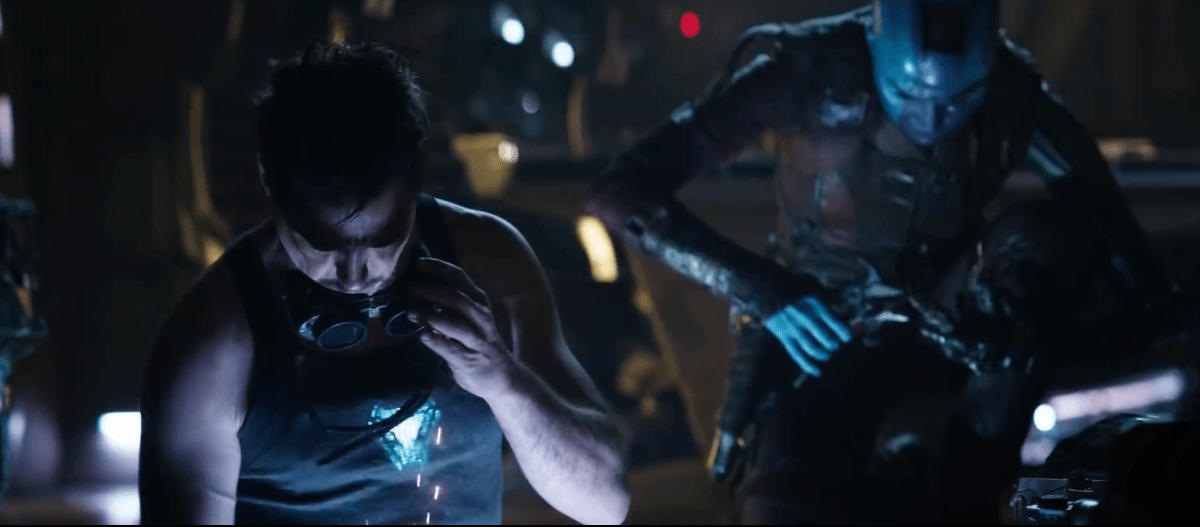 Natasha, Bruce, Rhodey, and Steve are outside the Avengers compound and looking up at something. Facial expressions show they aren't worried but cautious, puzzling out what they are seeing. This makes me think it could be Captain Marvel coming to join them or Tony and Nebula have made it back to Earth. Other possibility: Thor and Rocket.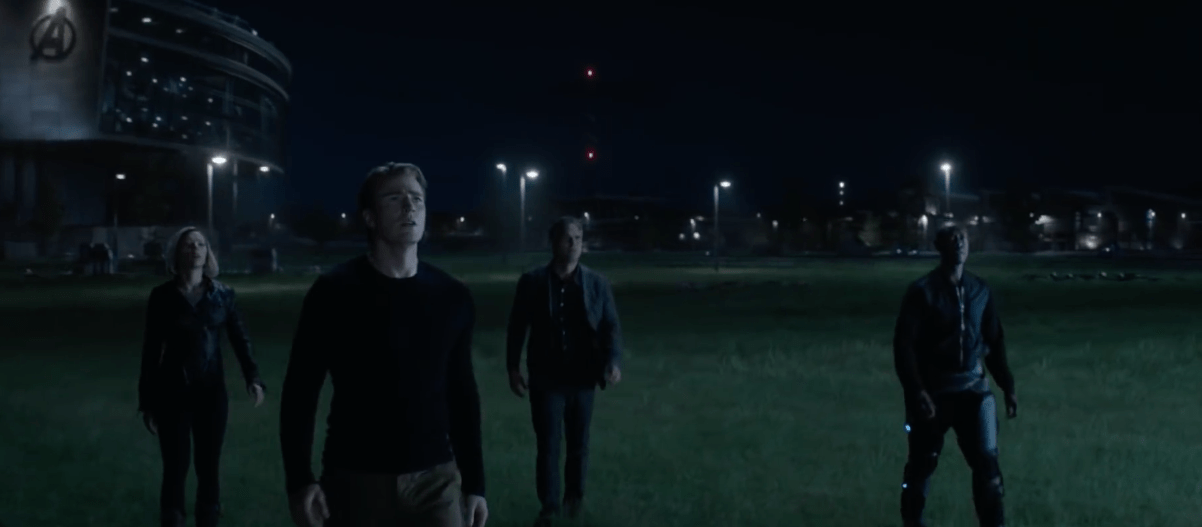 Rocket and Thor look like they are not anywhere near New York. This could still be Wakanda or maybe even Norway where the rest of The Asgardians are hanging out with Korg and Valkyrie.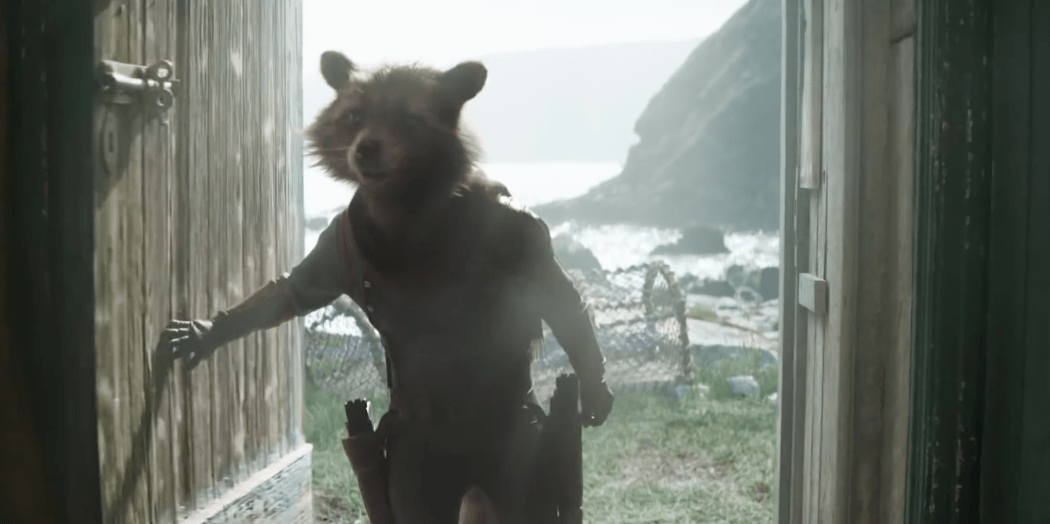 Black Widow is pissed. Hawkeye is Ronin. Rhodey and Ant-Man are suiting up.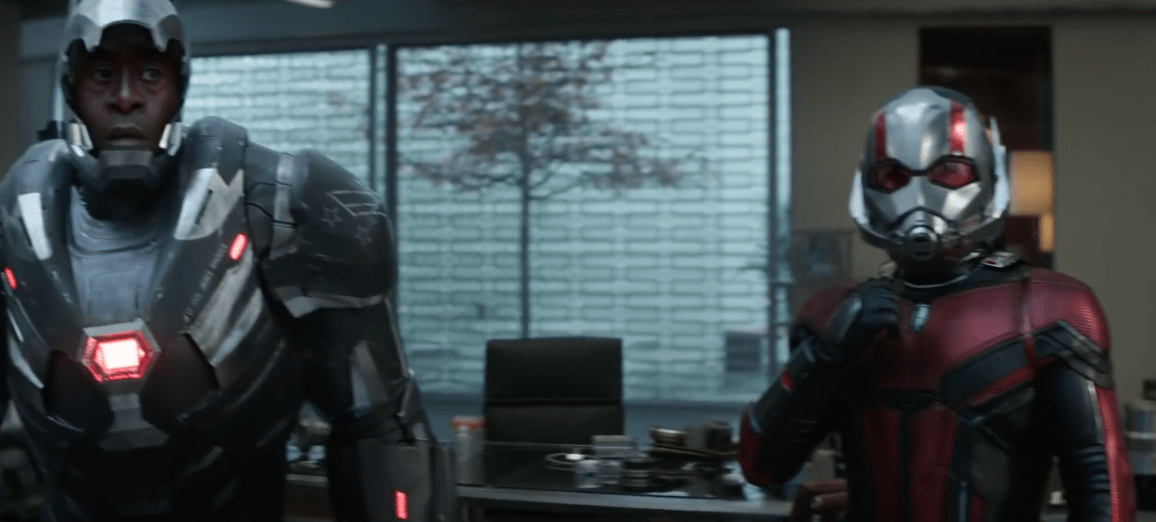 Steve's hand shakes as he tightens the strap on his Shield. First: Captain America has his shield back. Second: The shaking. His hands look dirty, he has clearly been in battle. This screams to me he is mustering himself to continue a horrendous fight.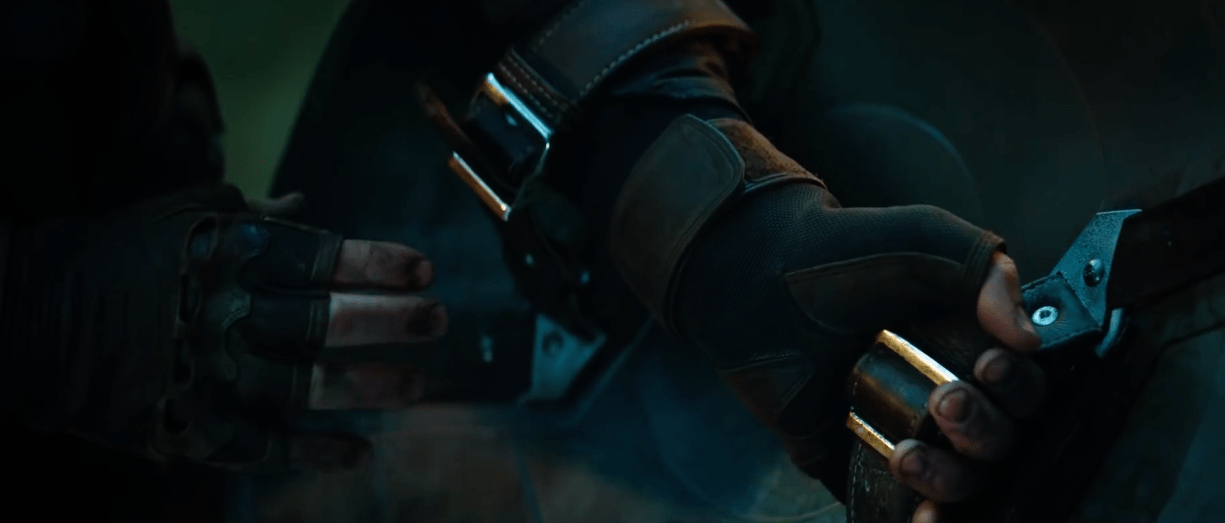 Suit Up. The final shot of the trailer is a group of Avengers, led by Captain America- holding his shield, walking with purpose. I could be wrong but the lineup to me goes like this: Captain America, Thor, Black Widow, Rocket Raccoon, Ant-Man, War Machine, and Bruce Banner.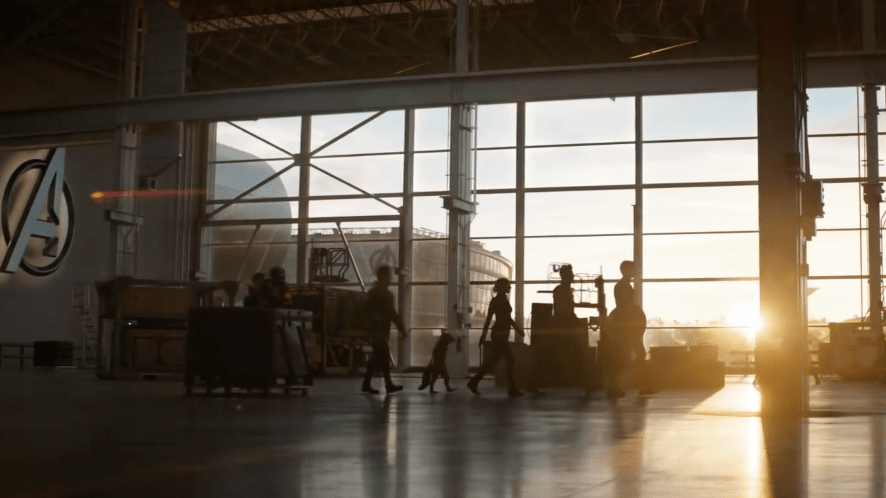 The Voice Over:
After listening and listening again, I first thought it was just Tony, then Cap, and finally Tony and Cap together. But I wasn't 100% sold that it was Tony saying move on. I listened so more, on different speakers just to be sure and this is where I'm landing:
Tony: Some people
Thanos: Move On
Captain America: But Not Us
Captain America and Tony: Not Us
Avengers Endgame is in theaters April 26th, 2019
Avengers Assemble! Get the latest Avengers news on Facebook | Twitter #AvengersEndgame| Instagram
Avengers Endgame Big Game Tv Spot Reaction