The Marvel Cinematic Universe is headed towards an epic conclusion of Phase 3 this year with Avengers Endgame. Many of us, myself included, have been pouring over Avengers Endgame Theories and wondering what The Russo Bros. have in store for us in April.
Related: How To Watch Every Marvel Movie Before Endgame
In an attempt not to lose my mind waiting, I've been going over some of my comic books that I think will tie into the film, or at least give some background on certain events and characters. If you want to do some comic homework too, then this is the list for you: my 7 comics to read before Avengers Endgame.
Related: Avengers Endgame Trailer Breakdown
7 Comics to Read Before Avengers Endgame
Infinity Gauntlet
Infinity Gauntlet was my number one pick for Comics to Read Before Infinity War. Why? Because the film drew a lot of it's content and storyline from this iconic Marvel Comics run.
Related: Infinity War Easter Eggs
But the film itself ends where this comic book begins. Thanos has just snapped his fingers and our Avengers are left to pick up the pieces and figure out how the hell they are going to undo all this damage.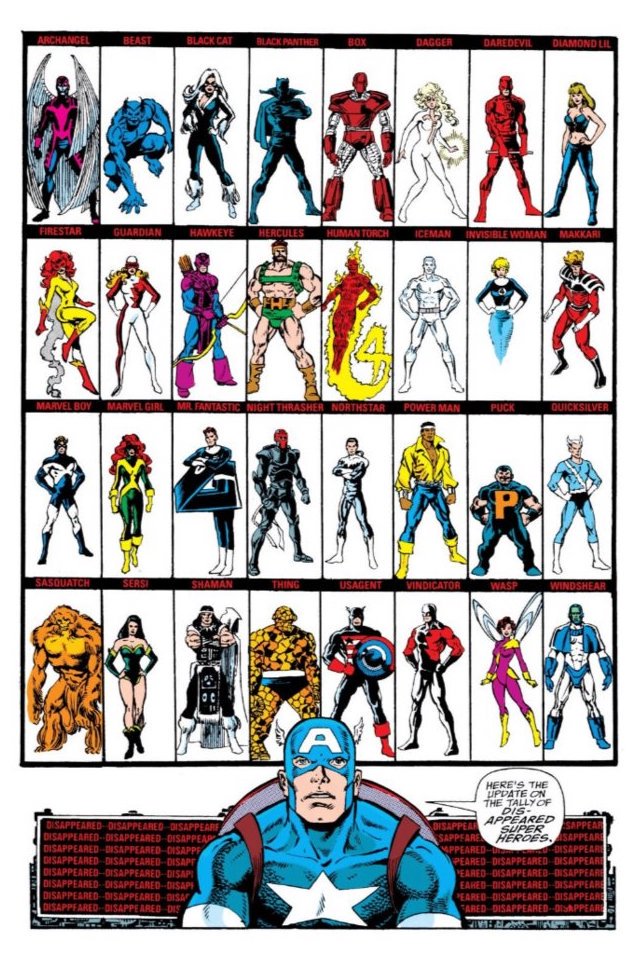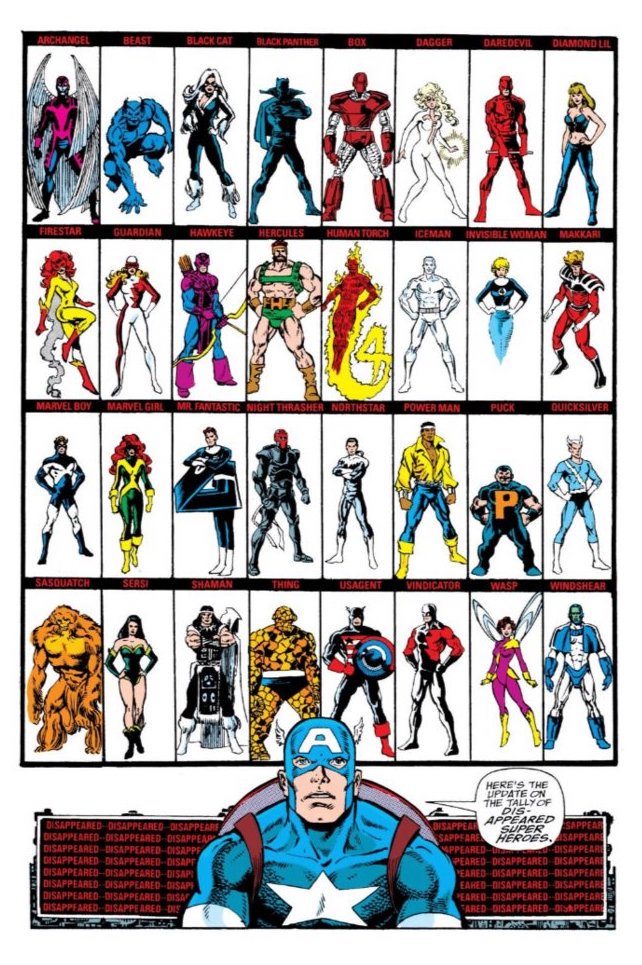 The Infinity Gauntlet is worth another read, our heroes are going to need to take some notes so they can take down Thanos in Endgame.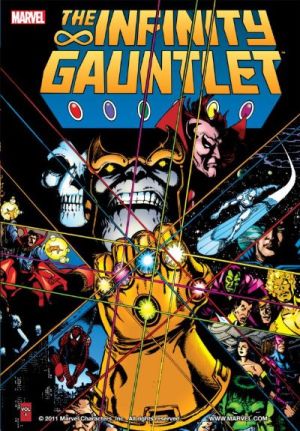 Infinity
Another one from my original Infinity War list, this one makes the cut for Endgame because it shows The Avengers, Captain Marvel included, doing battle against The Mad Titan. We see Captain America and Captain Marvel working together, more of Wakanda where Shuri is Queen and wears the Black Panther suit, and possibly the most sobering defeat of Thanos.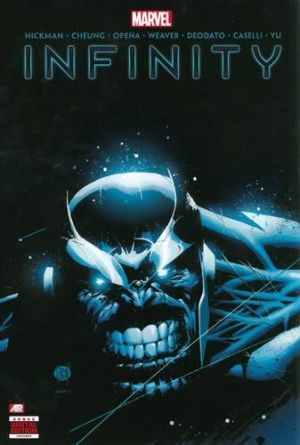 Thanos Vol. 2: The God Quarry
If you want to dig deeper into Thanos' core flaws and the lengths he is willing to go to survive and attain what he truly wants, this is the comic for you. It'll be interesting to see if any of his actions here make it into the film, or if an appearance by Thane is hinted at in the future.
Get Thanos Vol. 2 The God Quarry

Captain America: Reborn
In Captain America Reborn we see Cap taking on Red Skull. In the MCU, Red Skull as we know is hanging out in Vormir and not dead.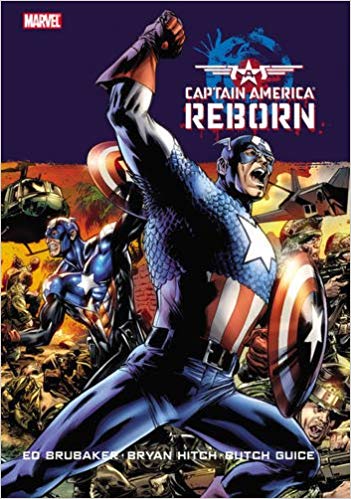 With Chris Evan's future as Captain America shrouded in mystery, we could be looking at a mantle passing. With either Falcon or Bucky Barnes picking up the shield. And maybe Red Skull will make a hell-raising return to battle this new Cap. It's the comics folks, things like that happen all the time.
This series was written by Ed Brubaker, who is the genius and author of one of my favorite Captain America Runs: The Winter Soldier.
Pick up Captain America: Reborn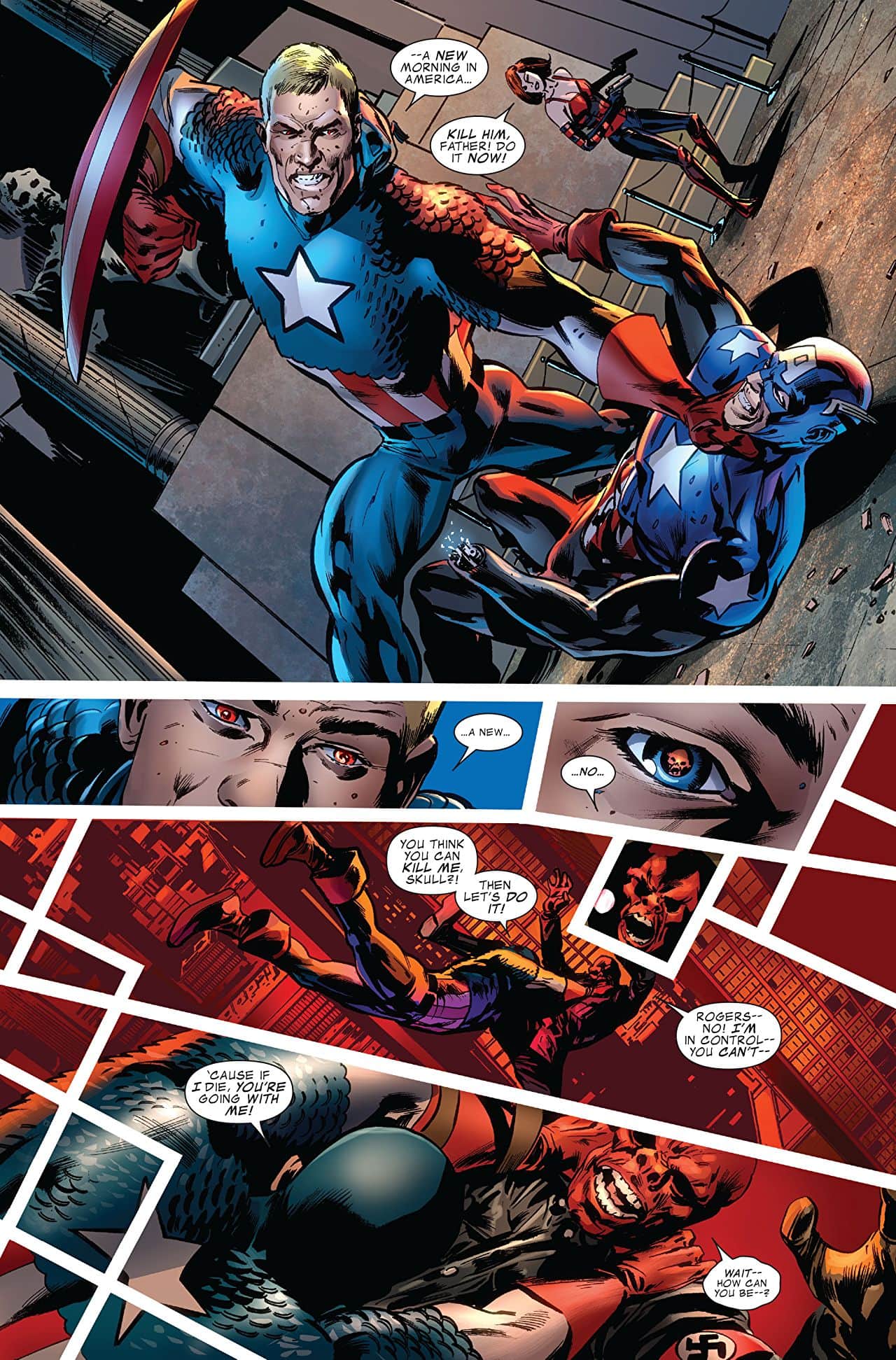 The New Avengers Vol. 3
From the Endgame Trailer, we know that Hawkeye has assumed the mantle of Ronin. He looks like a man hell-bent on destroying whatever evil comes his way. Why is that? It is likely The Decimation, aka the official name for the Finger Snap incident, took out some or all of his family. I'm leaning towards all personally, and I have a feeling it will be shown in the first 20 mins of Endgame.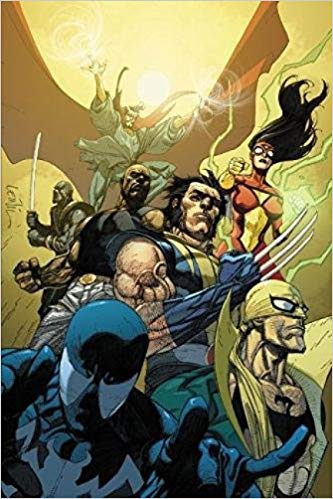 If you want to get to know Clint Barton as Ronin, The New Avengers series is a great place to start. It would also be worth reading the Hawkeye series by Matt Fraction. which is arguably the most popular Hawkeye series to date. But if time is short, or you're not trying to deep dive into the comics, stick with The New Avengers.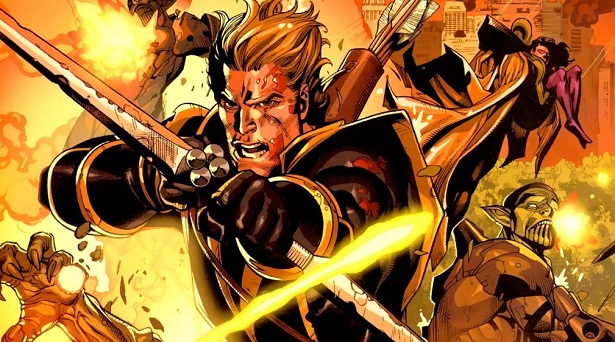 New Avengers: Illuminati Vol. 2
The Illuminati originally consisted of Iron Man, Mr. Fantastic, Namor, Black Bolt, Professor Xavier, Black Panther, and Doctor Strange. Mr. Fantastic brings this group together and reveals that he has been collecting the Infinity Gems (Infinity Stones) and hopes that with their help he can collect them all. As we have learned, having all the gems combined is not a good idea. After trying and failing to will them out of existence, and a bit of chastisement from Uatu, the Watcher, he makes the decision to give each of the members of The Illuminati a gem to hide.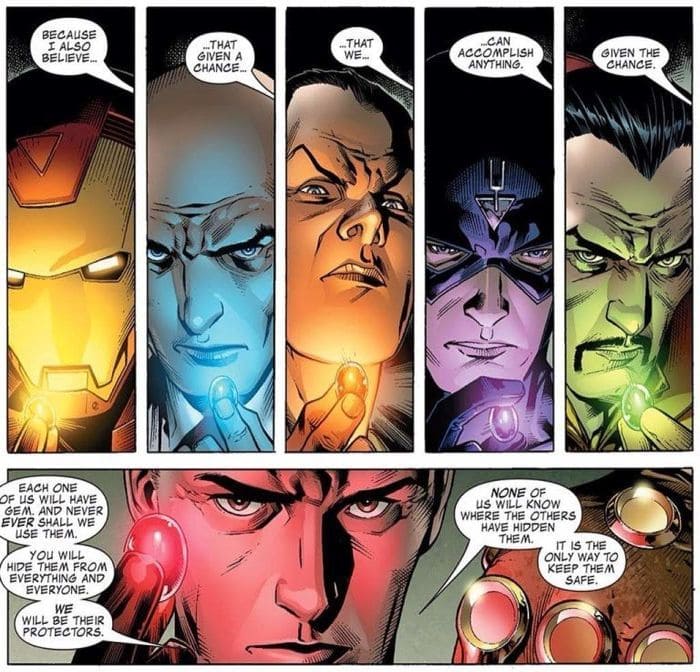 After the presumed defeat of Thanos in Endgame, the stones have to go somewhere. And I highly doubt they will be destroyed or willed out of existence. A new illuminati could form at the end of the film, ushering in the next Marvel Cinematic Phase.
Is Stan Lee Uatu? I guess time will tell.
Get Avengers Illuminati Vol. 2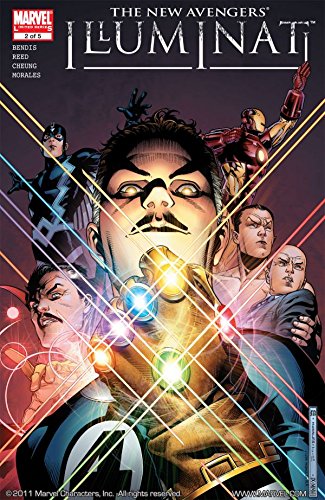 Marvel Prelude to Avengers Endgame 1-3
Marvel has been doing this for awhile now, putting out prelude comics that sum up nicely the events heading into the latest movies. Although a lot of it is a rehash of previous movies, there are usually some nuggets hardcore fans will love. Like the Infinity War prelude went into detail about how Bucky was cured of his Hydra mind controls by Shuri.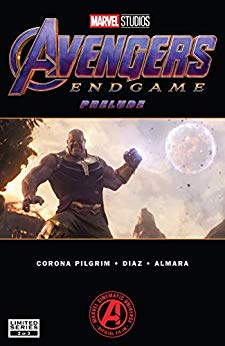 In this case, the preludes debunk the myth that Pepper Potts says she's going to get Tony, as in don a suit and become Rescue. Now she could still do that, and some rumors have seen toys showing a female Iron Man suit. But as far as basing the theory off of the distorted line in Infinity War, Marvel themselves have shut that down with this panel.
Pre Order Avengers Endgame Prelude 1-3 or purchase them individually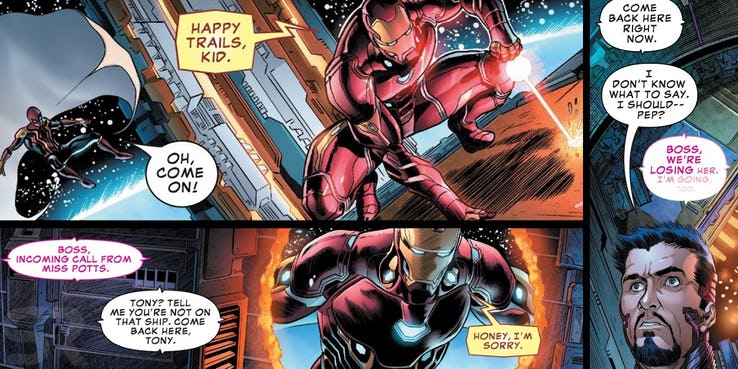 For more Marvel comic books:
7 Comics to Read Before Captain Marvel
6 Comics to Read Before Avengers Infinity War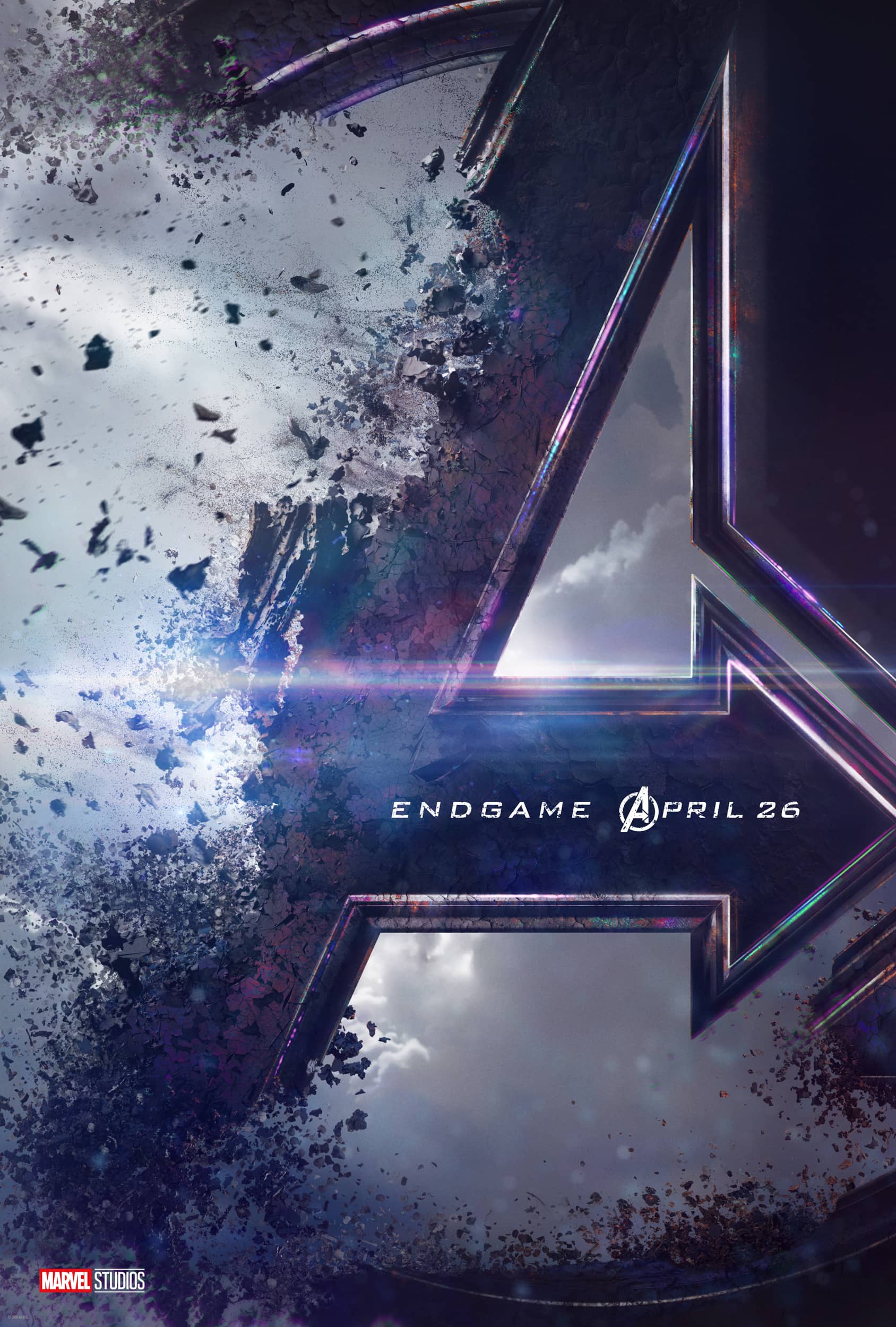 Get all 7 Comics You Have To Read Before Avengers Endgame
Avengers Endgame is in theaters April 26th, 2019
Avengers Assemble! Get the latest Avengers news on Facebook | Twitter #AvengersEndgame| Instagram
*affiliate links