Avengers Assemble! Marvel Universe LIVE is coming to the Washington DC area starting Friday March 22nd and I cannot wait!! This is one show I have been anxious to see and it is finally coming here. Bring on all the butt kicking, hammer throwing, and Loki, we are ready for it.
Read on for more info about the show and enter our Marvel Universe LIVE Ticket Giveaway.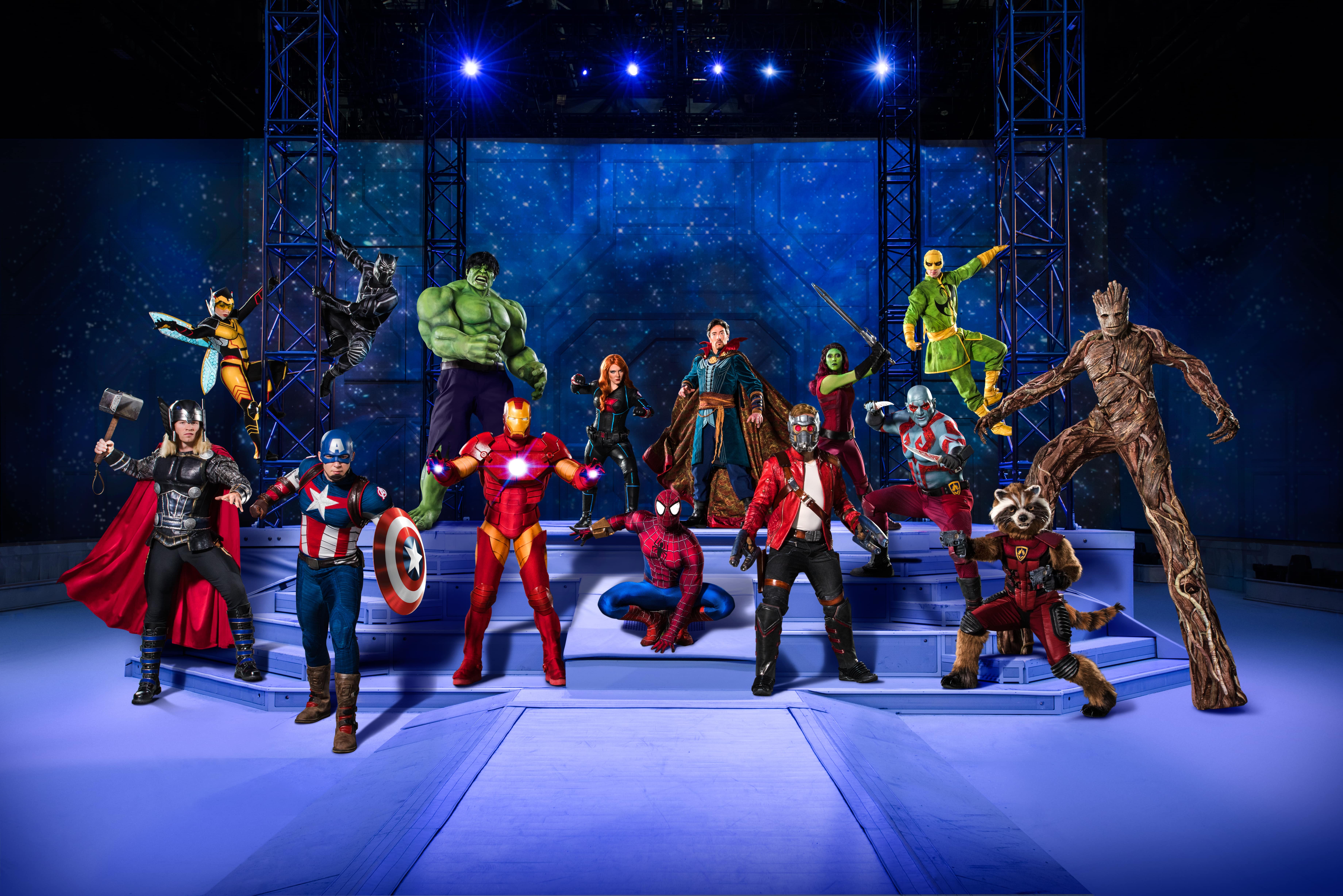 I am a Feld Family Ambassador, and in exchange for this post and all time and efforts put into sharing my opinions and anything Feld Entertainment is offering, I was provided with complimentary tickets to this Feld show.
Marvel Universe LIVE Ticket Giveaway
The Avengers, Guardians of the Galaxy, Spider-Man and Doctor Strange team up for a race against time to recover the Wand of Watoomb before it falls into Loki's hands. I have a feeling he might get it, even if only for part of the show!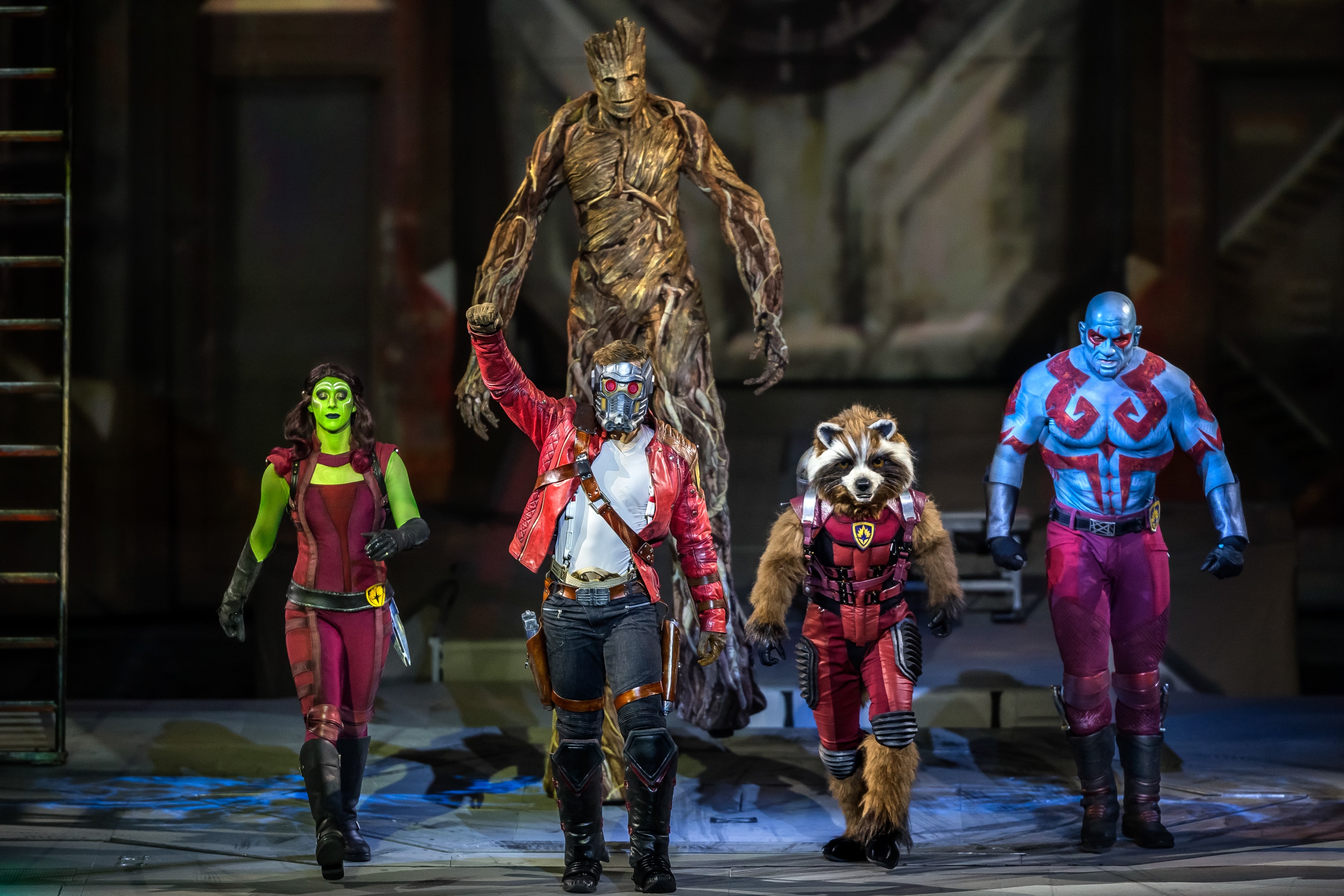 New to the Marvel Universe LIVE show are Star-Lord, Gamora, Rocket, Groot, and Drax bringing their courage and misfit wit. Alongside Captain America, Thor, Iron Man, Black Panther, Hulk, Black Widow, Wasp, and Iron Fist, the Guardians are here to help fight the scheming, menacing and loathsome villains Loki, Yondu, and Green Goblin. Audiences will join in the quest that sparks new feuds with old foes, pitting student against mentor, sister against sister, and brother against brother.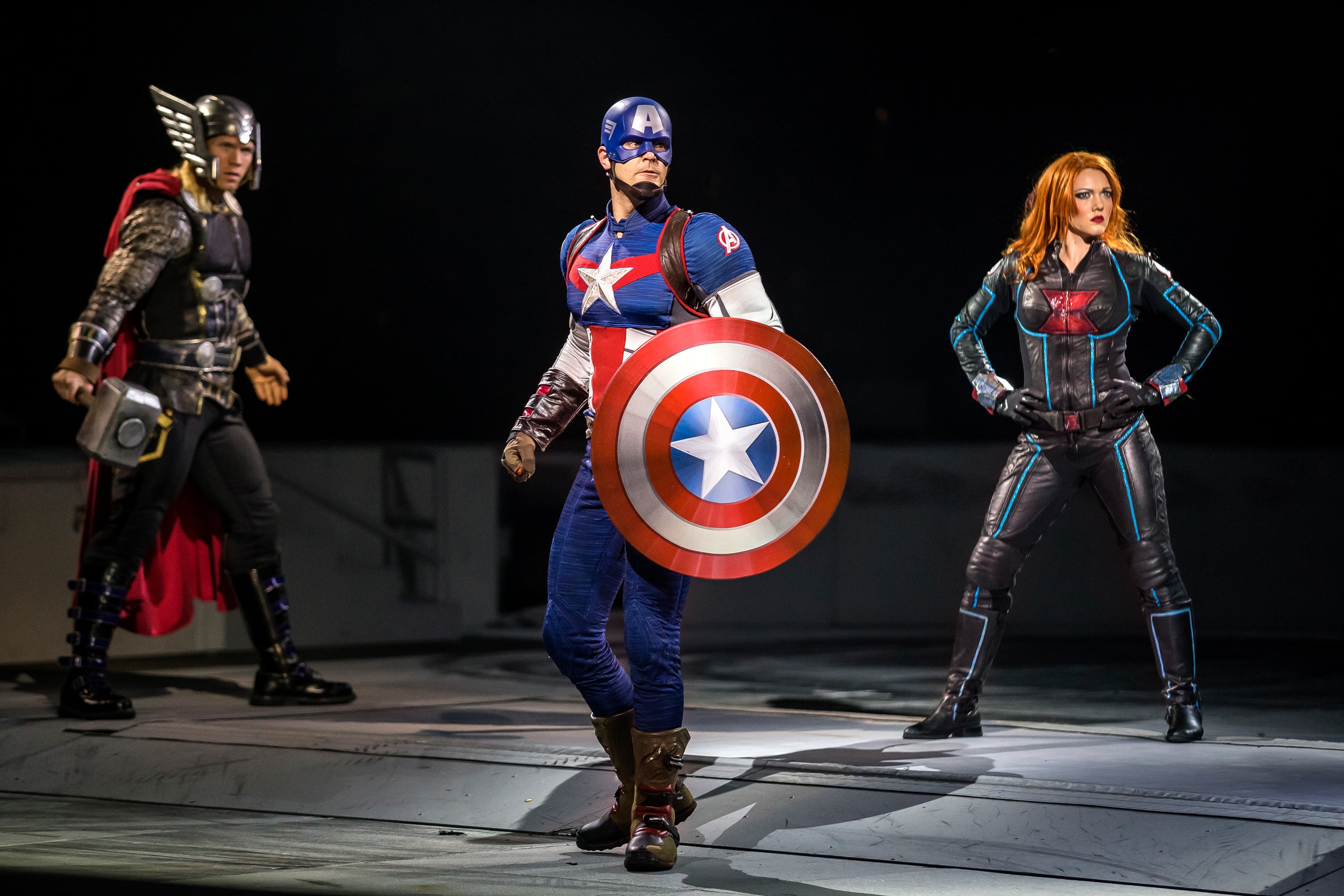 The show features cutting-edge special effects, aerial maneuvers, pyrotechnics, martial arts, motorcycles stunts, and vast video projection in this completely new thrilling adventure. Fans of all ages will be immersed in the Marvel universe and experience it all with their family…LIVE!
Venue
EagleBank Arena, 4500 Patriot Circle, Fairfax, VA 22030
Tickets
Tickets start at $20*
Order them by phone: (800) 745-3000 or online
*Ticket pricing is subject to change based on market demand.
Marvel Universe LIVE Fairfax Show Times:
Friday, March 22nd 7:00 p.m.
Saturday, March 23rd 11:00 a.m., 3:00 p.m., & 7:00 p.m.
Sunday, March 24th 1:00 p.m. & 5:00 p.m.
Saturday, March 30th 11:00 a.m., 3:00 p.m., & 7:00 p.m.
Sunday, March 31st 1:00 p.m. & 5:00 p.m.
Marvel Universe LIVE Coupon Code
Save $6 on tickets with the code BLOG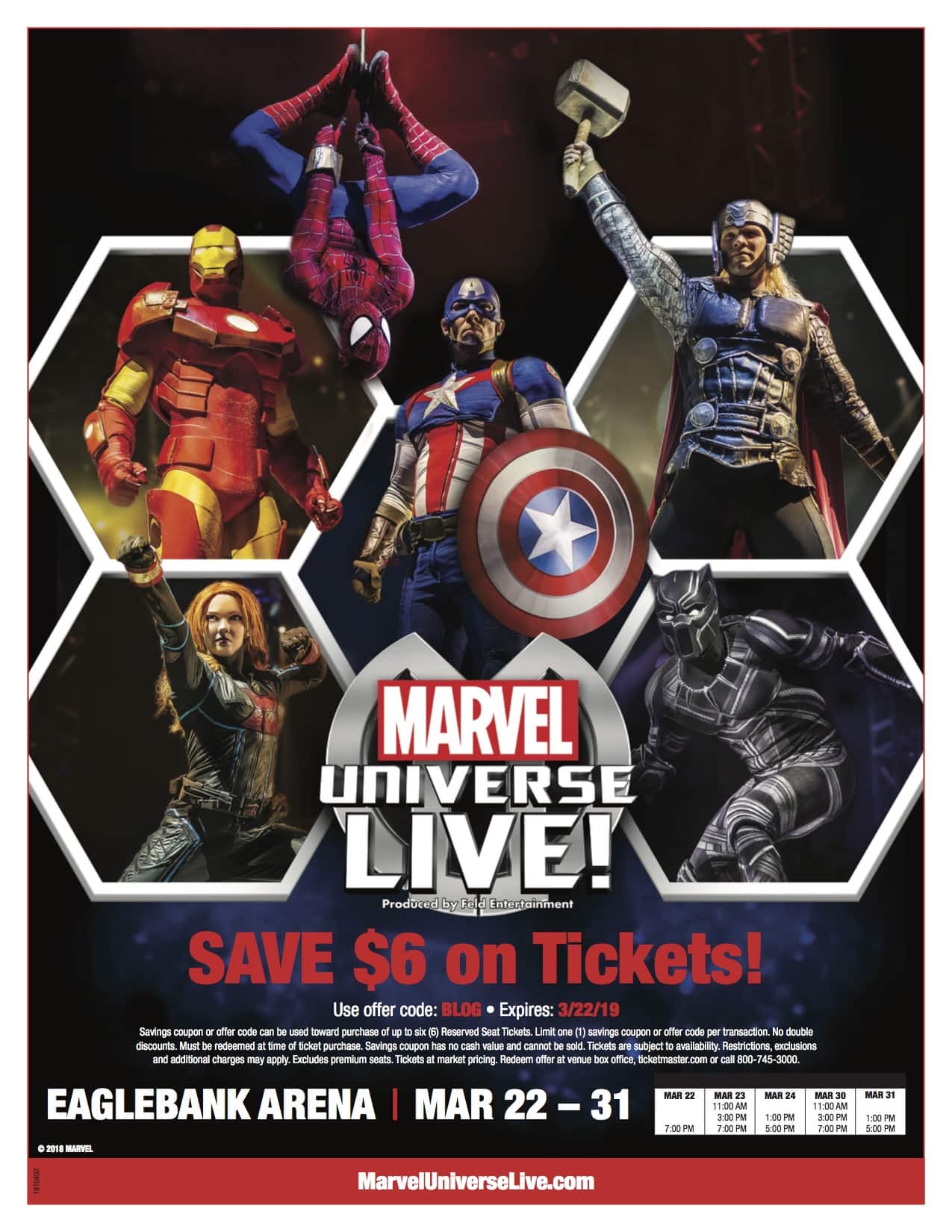 Enter the Marvel Universe LIVE Giveaway!
For more Marvel Universe Live check out their website | Facebook | Twitter #MarvelUniverseLive | YouTube | Instagram