Fans of Samantha Spinner and The Super-Secret Plans are going to love heading off on another round-the-world adventure with Samantha and her brother Nipper. Samantha Spinner and The Spectacular Specs is the second book in this funny, puzzle-packed series.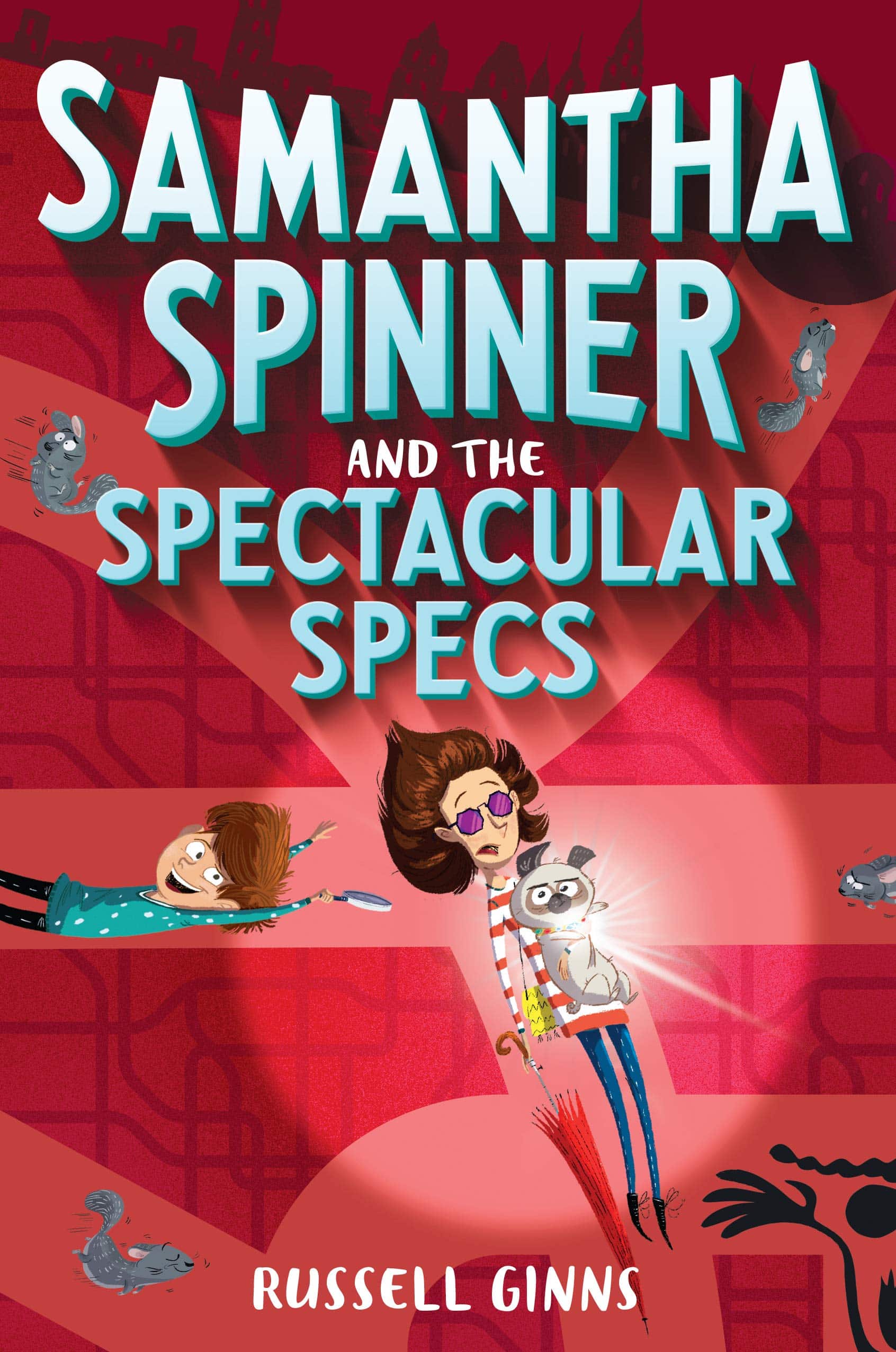 We received a copy of this book for the purpose of review. All opinions are our own. Affiliate links below
When Samantha's Uncle Paul disappeared, he left presents for his nieces and nephew. Samantha's sister Buffy got over 2 million dollars. Nipper got the New York Yankees. Samantha got a rusty old umbrella? So unfair!
Well, it seemed unfair until Samantha discovered that the old umbrella holds the plans for a super secret network of transit systems that covers the globe. It's the ticket to danger and adventure beyond anyone's wildest dreams. But Uncle Paul is still missing. And Samantha just received a new gift from him: a pair of strange purple sunglasses. Are they another powerful present? A clue to his whereabouts? Or just a bad fashion choice? Samantha needs to figure it out fast, because here comes the SUN!
Sounds exciting right? My daughter wouldn't wait to read it and share her thoughts with you. Here is here Samantha Spinner and The Spectacular Specs Book Review.
Samantha Spinner and The Spectacular Specs Book Review
I really enjoyed this book a lot. Like the first one, there are a lot of clues and mysteries to solve. Each character has some pretty funny moments, but I think Nipper is the funniest of them all. Samantha is my favorite character of all though because she is smart, brave, and great at solving clues. The only character I was not a fan of was Missy. She's such a snob and super greedy. You'll see what I mean!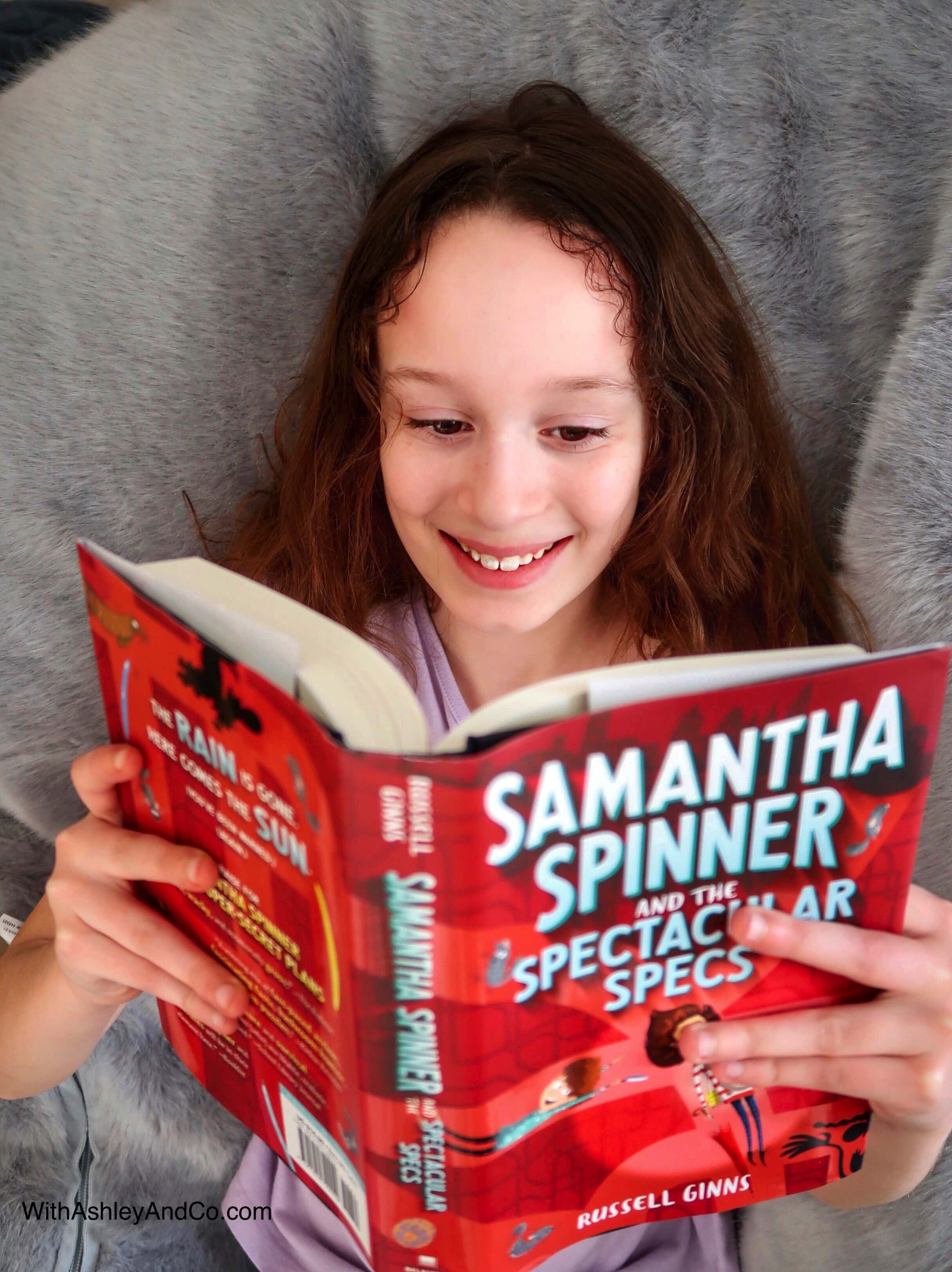 Before reading this one, I went back and read the first Samantha Spinner book. It's such a fun series, I hope that the author writes more. I wish I could share my favorite part but I don't want to give anything away. You'll know it when you get to the big shocker. Oh and watch out for the SUN!! That's kinda important.
Get Samantha Spinner and The Spectacular Specs
Buy it today on Amazon or wherever books are sold. You can also pick up book number one: Samantha Spinner and The Super-Secret Plans to complete your collection!