Pow! Bam! Thwip! Miles, Gwen, Peter, Spider-Ham, Peni Parker, and Spider-Man Noir are coming to a neighborhood near you on Blu-ray & 4K March 19th or Digital HD right now. To celebrate the Academy Award winning Best Animated Feature Film, I'm hosting a fun Spider-Man Into The Spider-Verse Giveaway.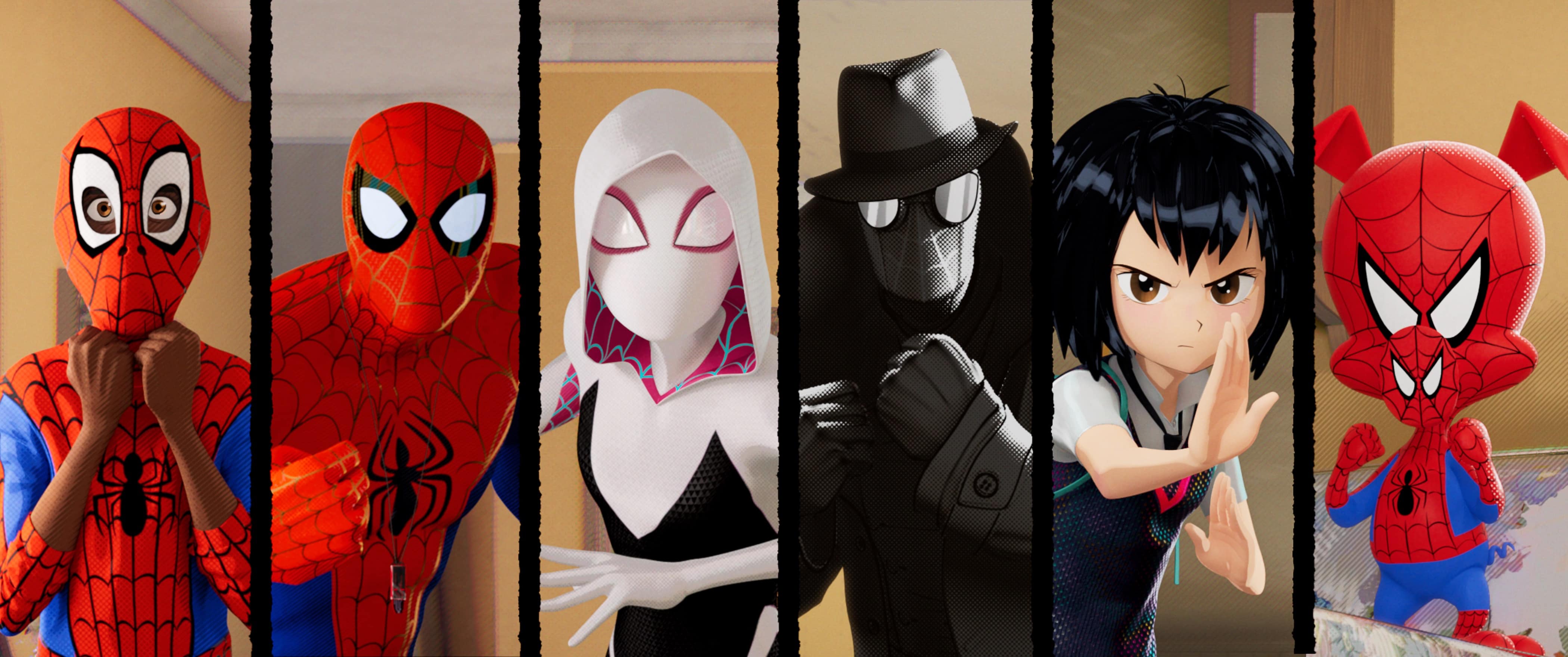 What's that tingling? It's just your Spider-Sense telling you that this prize pack is amazing.
This post is in partnership with Sony. All opinions are my own. Affiliate link below.
But before we get into our epic, web-slinging movie night, the kids decorated their own Spider-Man Into The Spider-Verse tees Miles Morales style.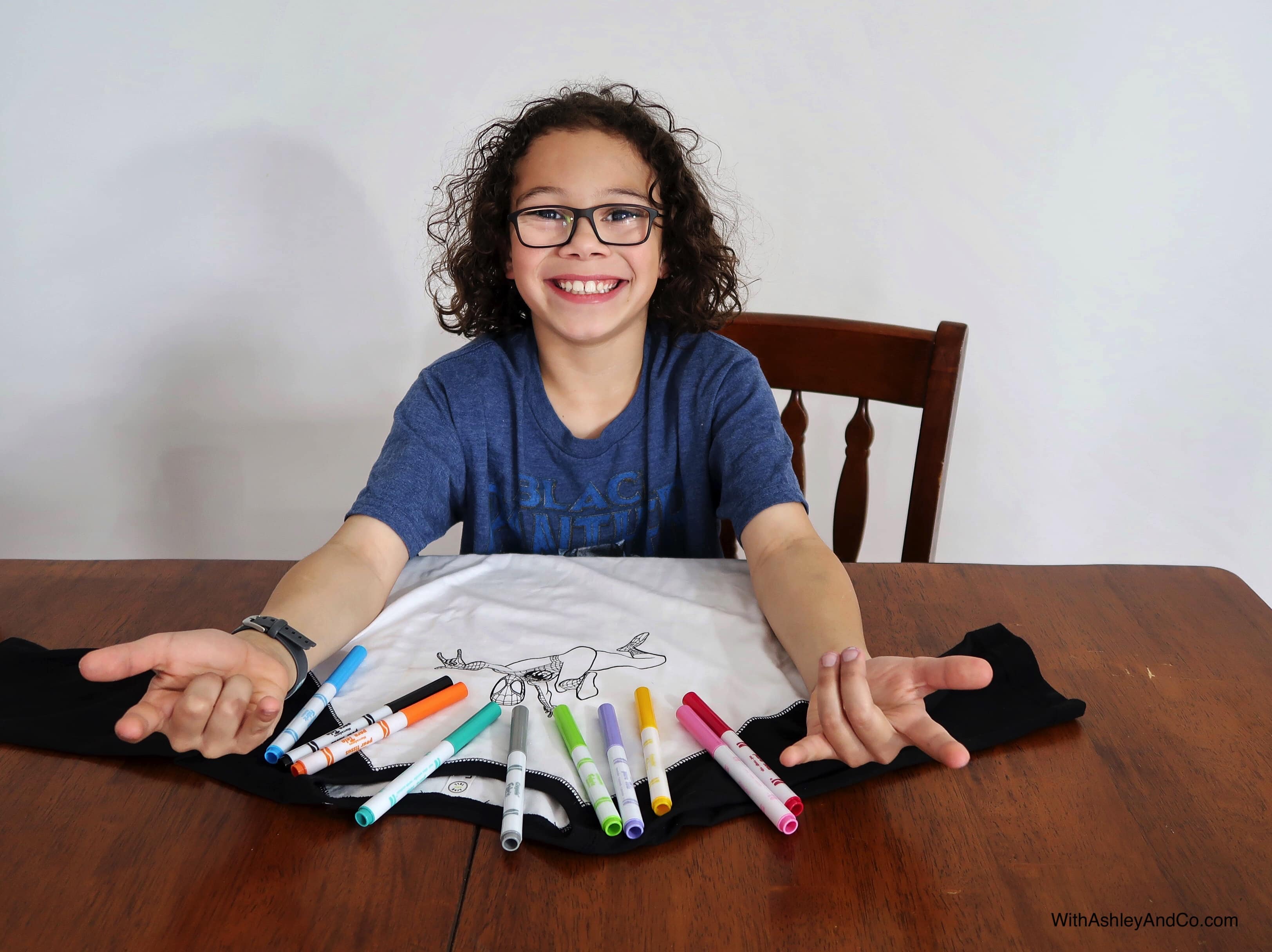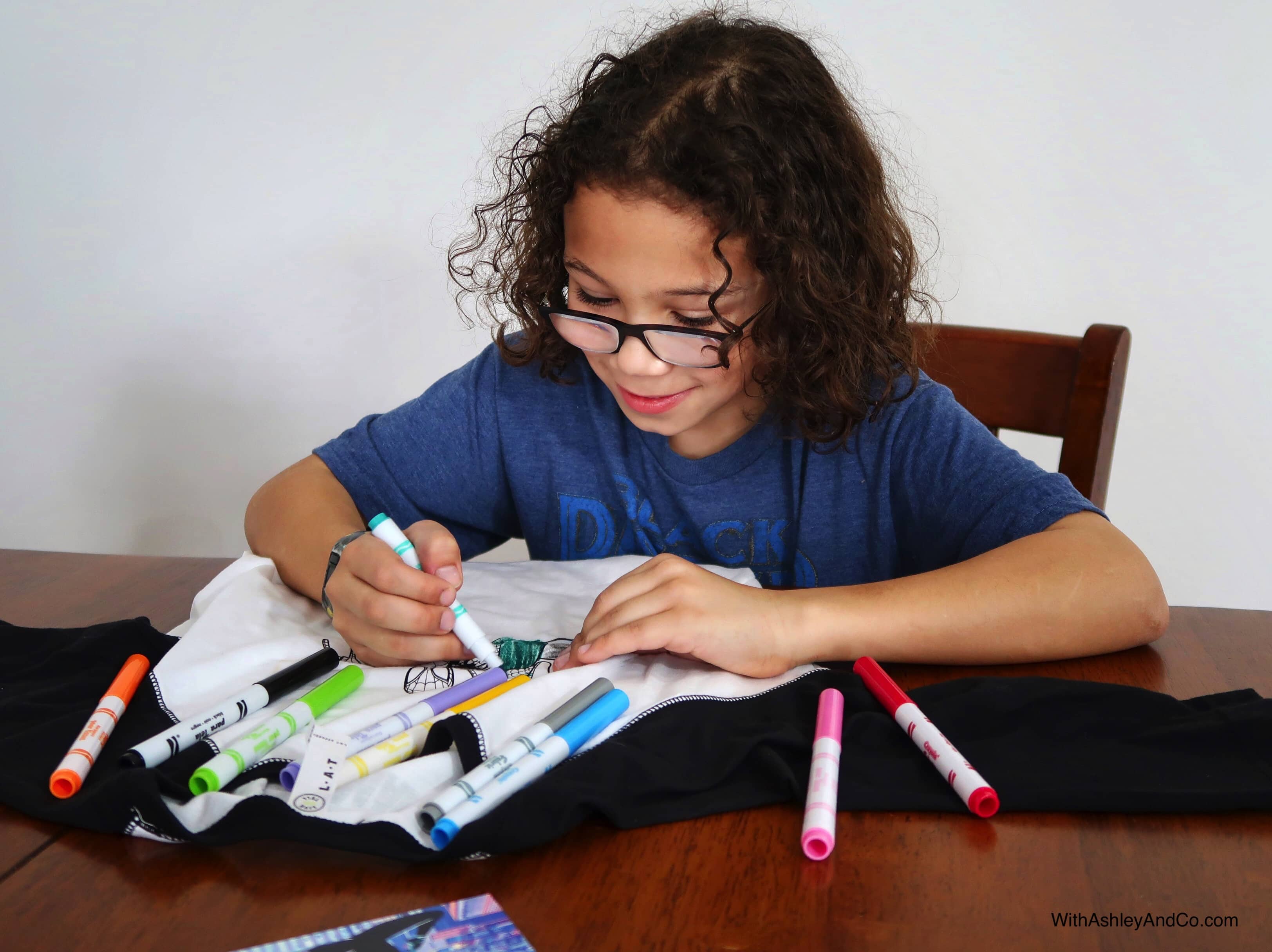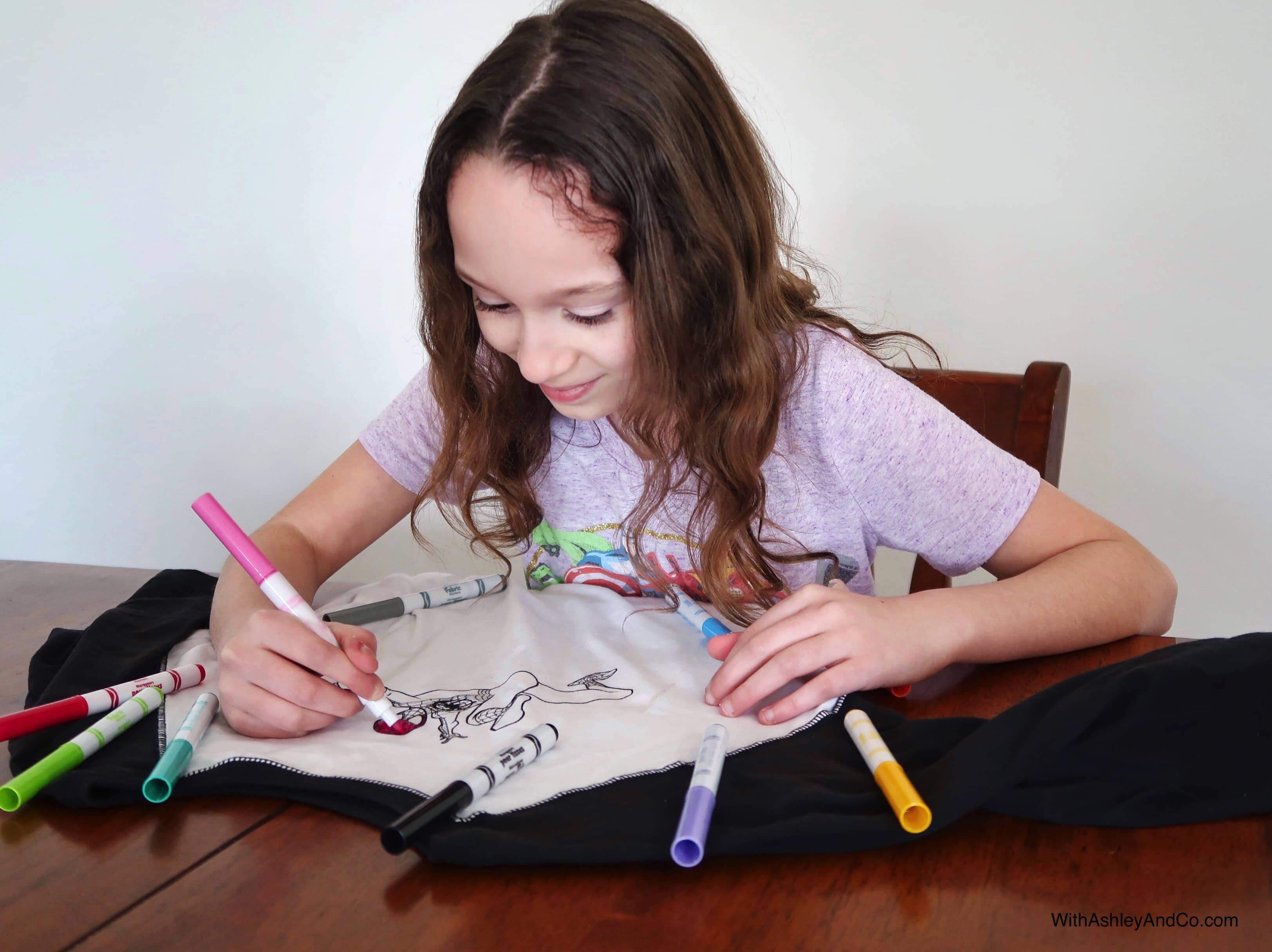 I asked him he was going to color in Peter B. Parker's pizza belly. He said no but laughed about having a pizza belly and then asked for pizza for dinner. LOL!


Alright Spidey-Kids, I think we are ready for movie night and these pretty awesome Bonus Features.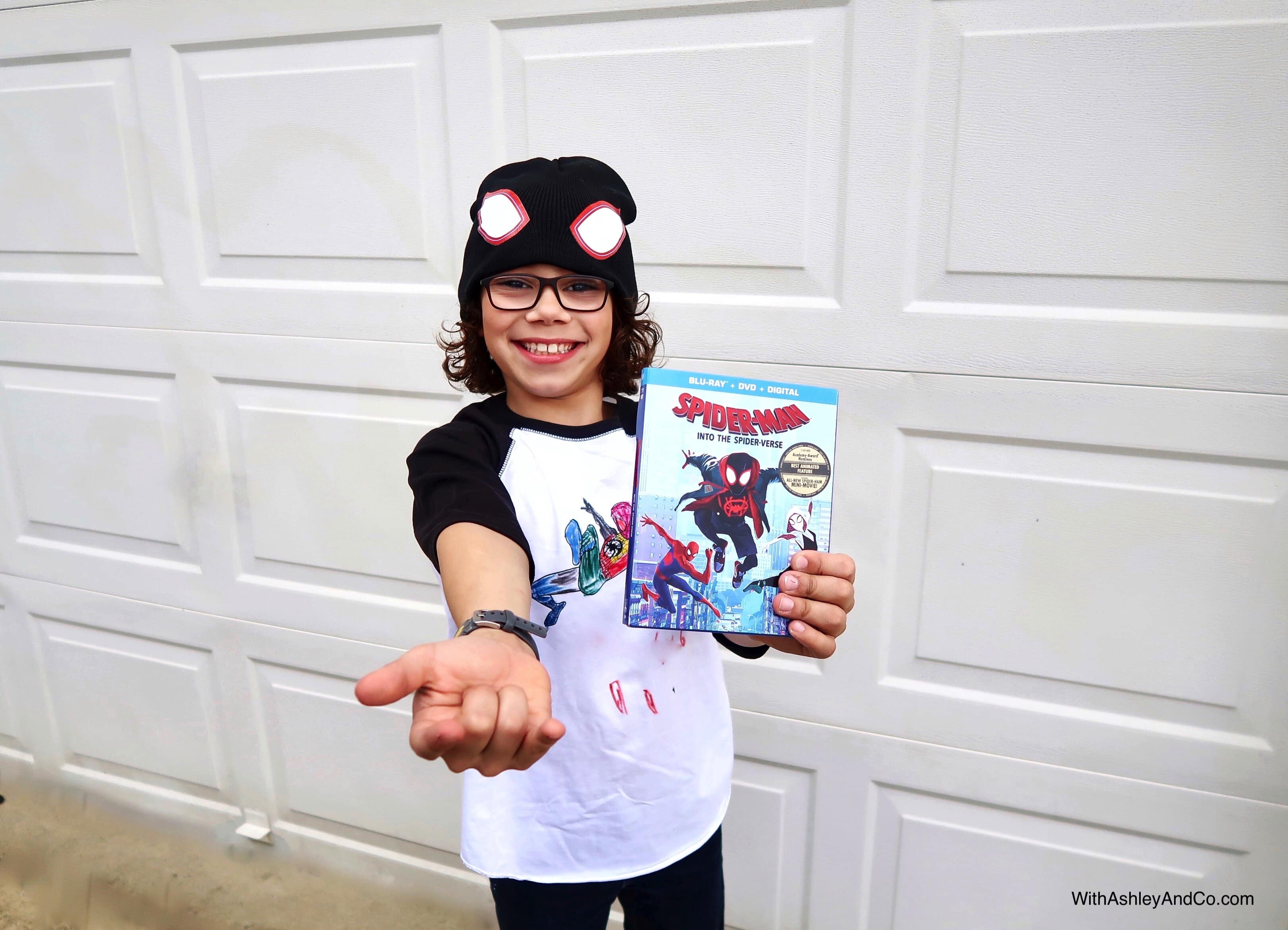 Spider-Man Into The Spider-Verse Bonus Features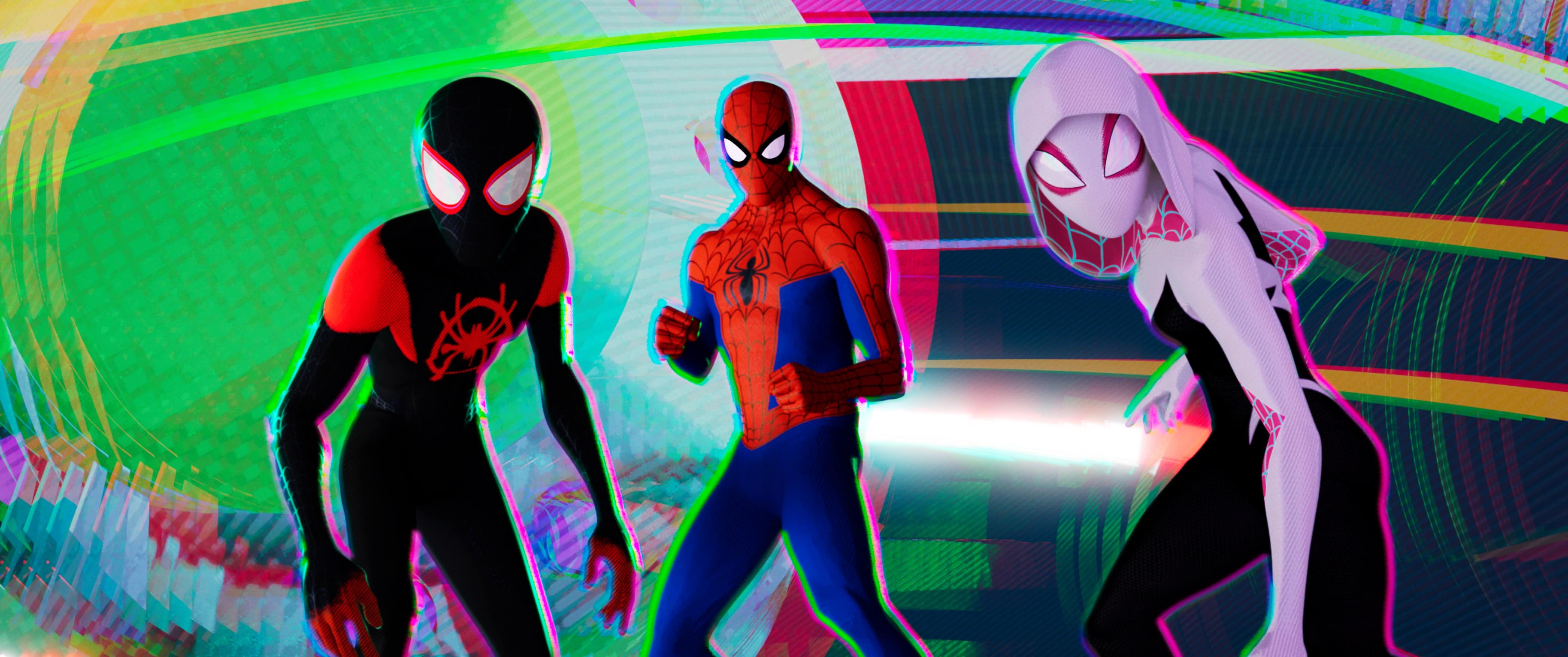 We Are Spider-Man: Exploring and celebrating one of the key themes of the film, We Are Spider-Mantakes a deep dive into the diversity of the characters and aspirational core that any person from any gender or cultural background can wear the mask.
Spider-Verse: A New Dimension: With a stunning visual style and state of the art animation designed to take the viewer into the pages of a comic, Spider-Man: Into The Spider-Verse is not only a love letter to comic books but a groundbreaking take on the super hero genre. Hear from the artists and filmmakers who pushed the boundaries of the artform as they discuss their journey.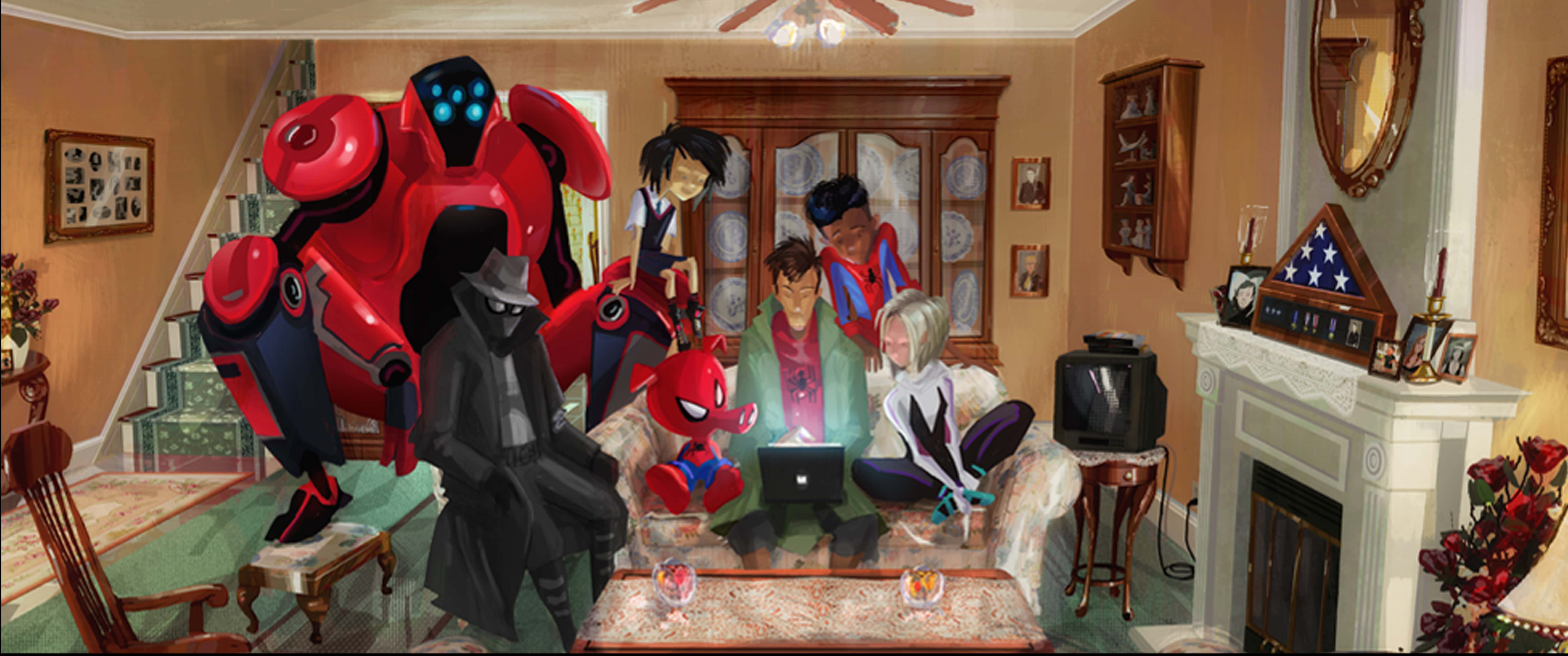 The Ultimate Comics Cast: Enjoy this showcase of all of the fan favorite characters featured in the Spider-Verse and the spectacular cast who were chosen to bring them to life.
A Tribute to Stan Lee & Steve Ditko: Celebrate the amazing legacy and powerful spirit of the creators of Spider-Man.
The Spider-Verse Super-Fan Easter Egg Challenge: The Spider-Verse is loaded with Easter Eggs, from cameos to comics references. Fans are challenged to find them all!
Designing Cinematic Comics Characters: A breakdown of all aspects of the character design including costume, movement in animation, and distinct powers for each character.
Heroes & Hams: Meet the amazing Spider-people of the Spider-Verse.
Scorpions and Scoundrels: Explore the classic villains whowreak havoc on the Spider-Verse.
Alternate Universe Mode: In this all-new viewing experience, discover alternate scenes, plotlines, characters, and more with the filmmakers as your guide.
2 Lyric Videos
"Sunflower" by Post Malone and Swae Lee
"Familia" by Nicki Minaj & Anuel AA (feat. Bantu)
All-New Original Short "Spider-Ham: Caught In a Ham" It's another normal day for Peter Porker, a.k.a. the Spectacular Spider-Ham, fighting bad guys and loving hot dogs, until a mysterious portal starts messing with the very fabric of his cartoon reality.
Spider-Man Into The Spider-Verse Giveaway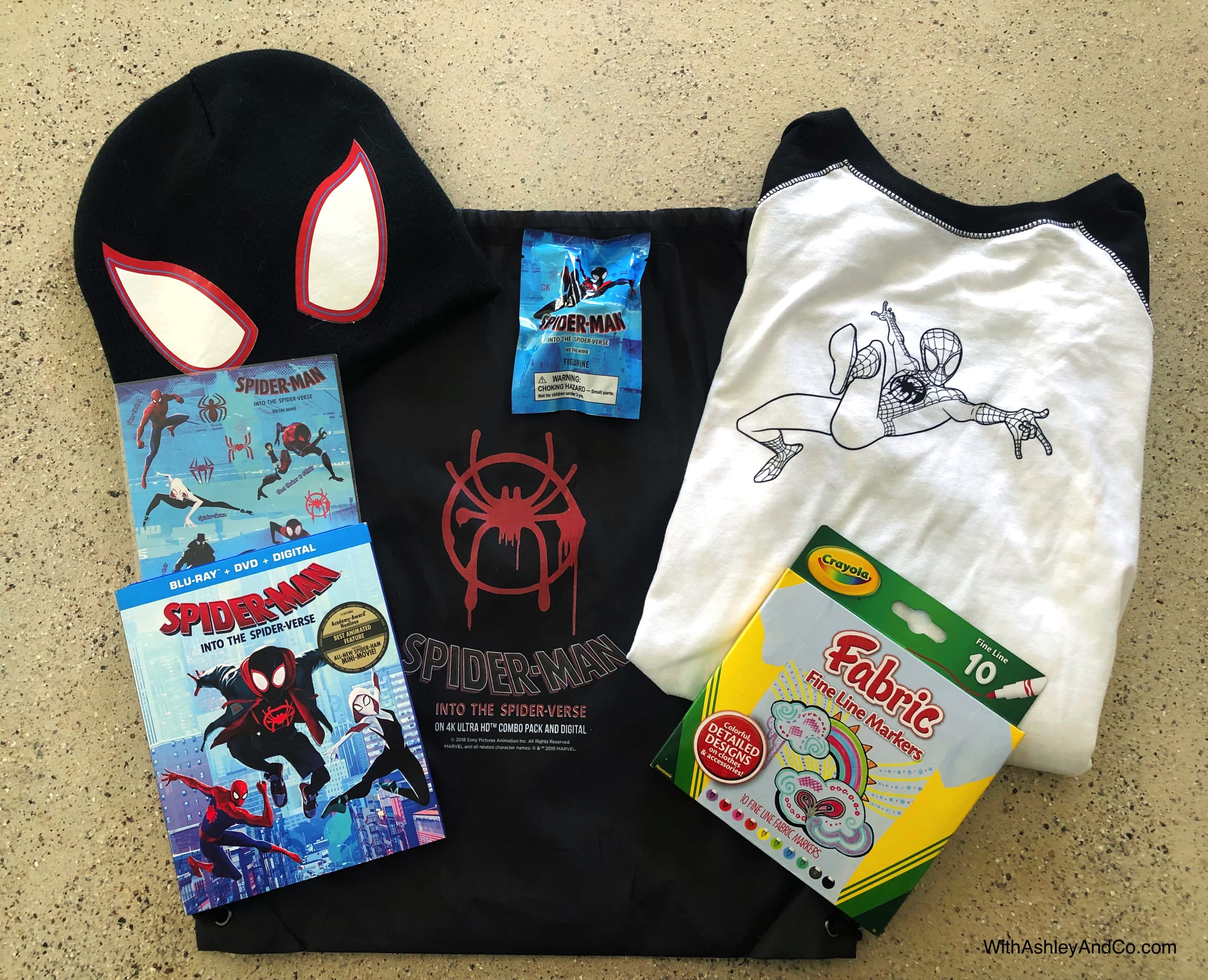 One lucky winner will receive a Blu-ray Combo Pack of Spider-Man Into The Spider-Verse, Miles Morales T-Shirts, Fabric Markers, Stickers, Spider-Verse bag, Figurine, and a Wristband.
Buy Spider-Man Into The Spider-Verse
Pick up Spider-Man Into the Spider-Verse on Amazon, Movies Anywhere, and other major retailers.