This shop has been compensated by Collective Bias, Inc. and its advertiser. All opinions are mine alone. #SavorThePossibilities #CollectiveBias
I don't know about you but I am happy to see Spring here. Don't get me wrong, I love snow and days off from school, but it's March now. Bring on the sunshine and gorgeous weather. Like every other human on the planet, springtime gets me thinking about cleaning my house and reviving my health goals. Check and check.
However it's not just your house or yourself that needs a bit of love. Our cats also deserve some springtime TLC too. Here are 4 easy ways to Spring clean your Cat's routine.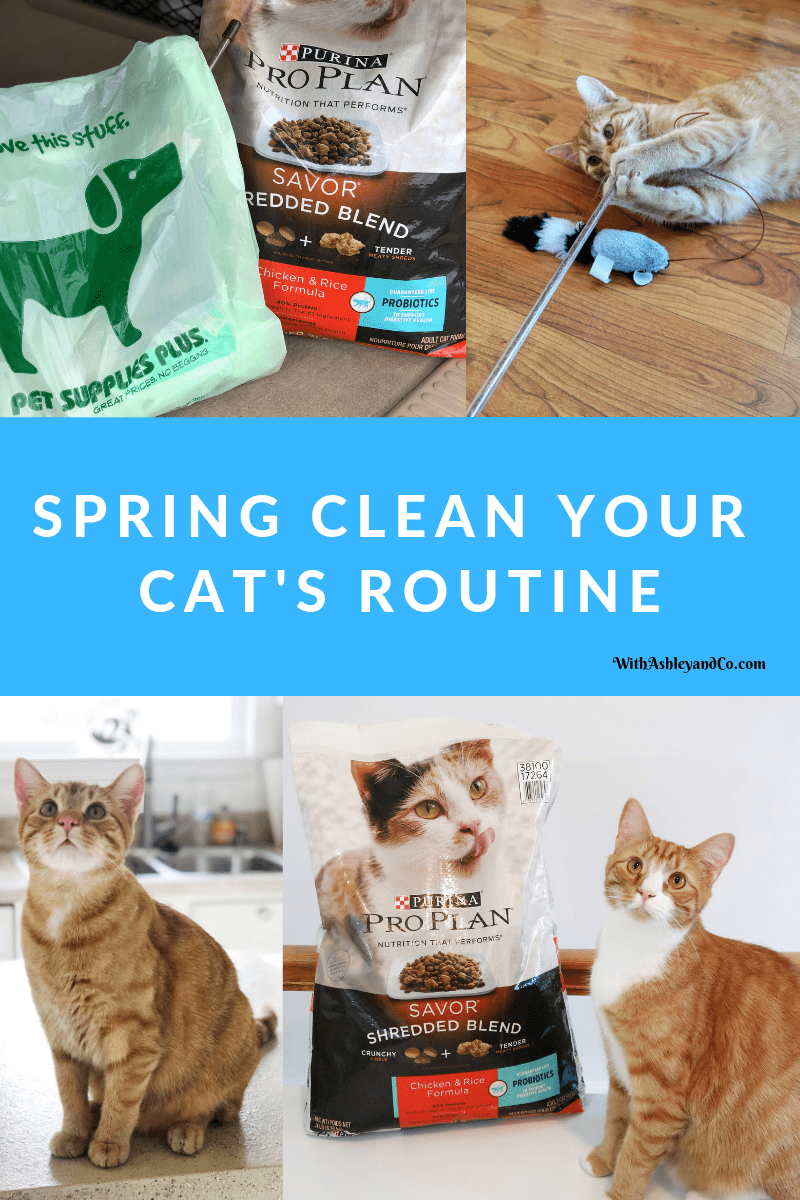 Spring Clean Your Cat's Routine
1. Play All Day
It's important for your cats to stay active no matter their age. This keeps them healthy and happy. Cats are finicky creatures though and can easily become bored. That means: out with the old and in with the new.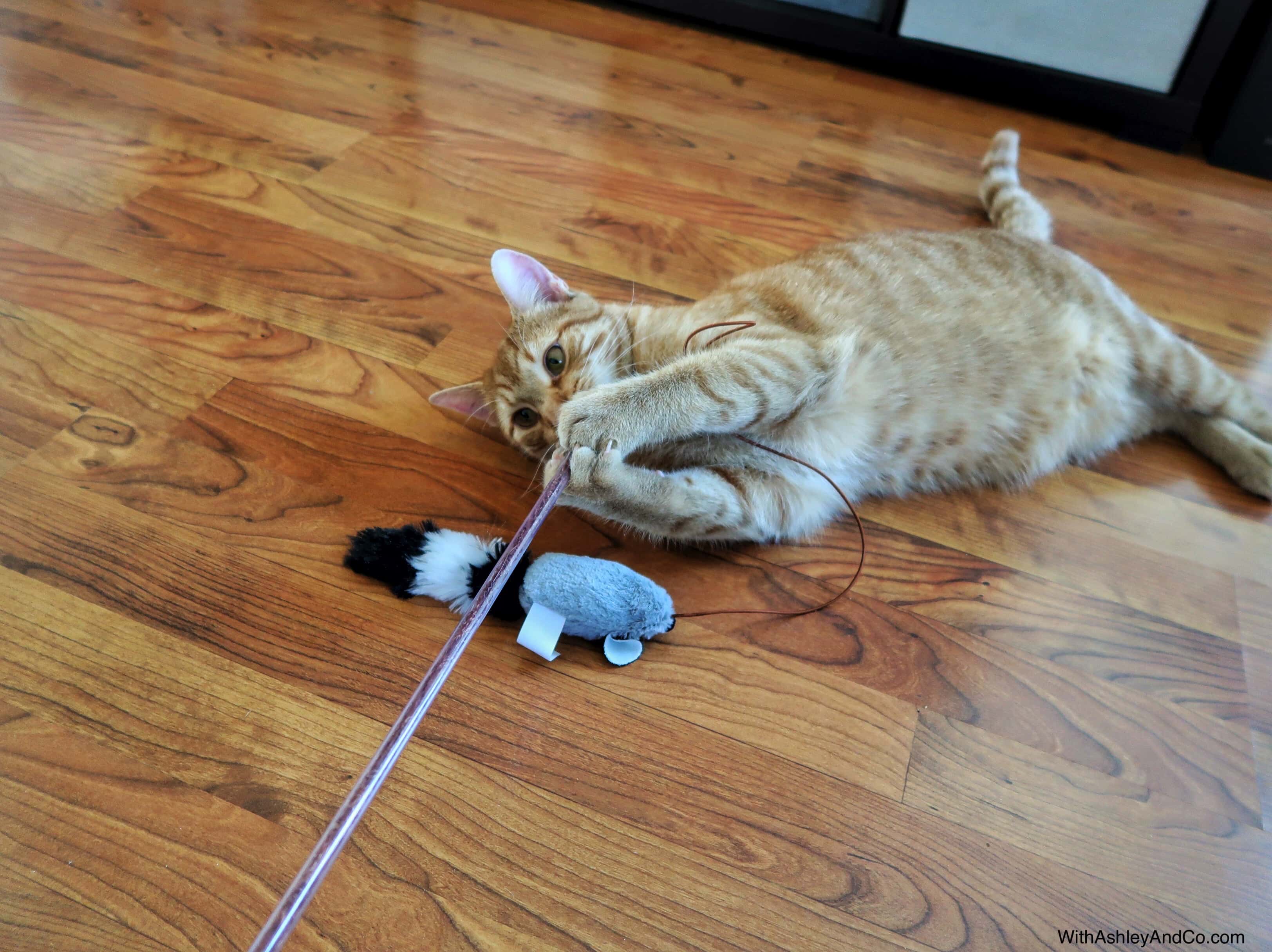 The first thing you should do when Spring cleaning your cat's routine, is pick up awesome new toys. Freshen up that catnip and watch them go!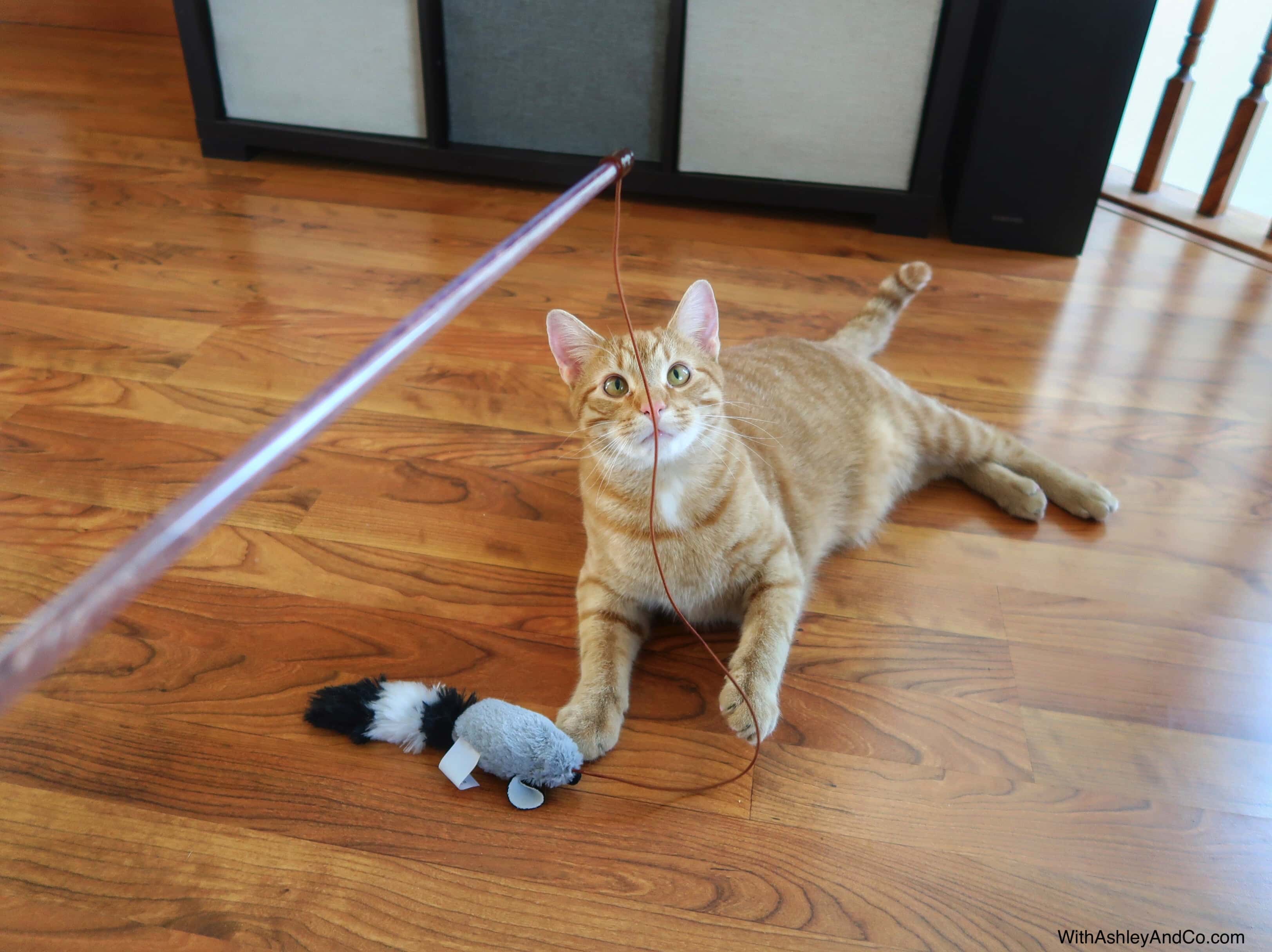 2. Coat Care
Cats naturally groom themselves, but that doesn't mean their coats don't require some care. You can lessen hairballs and the fur on your best black clothes by combing, brushing, and using coat wipes. Our kitties love being groomed. Get them while they are lounging in a sunny spot and it's basically a kitty spa day.
I use a comb to help get dandruff and dust off of them. The wipes keep their coats shiny and healthy. Be sure to only use animal wipes not baby wipes.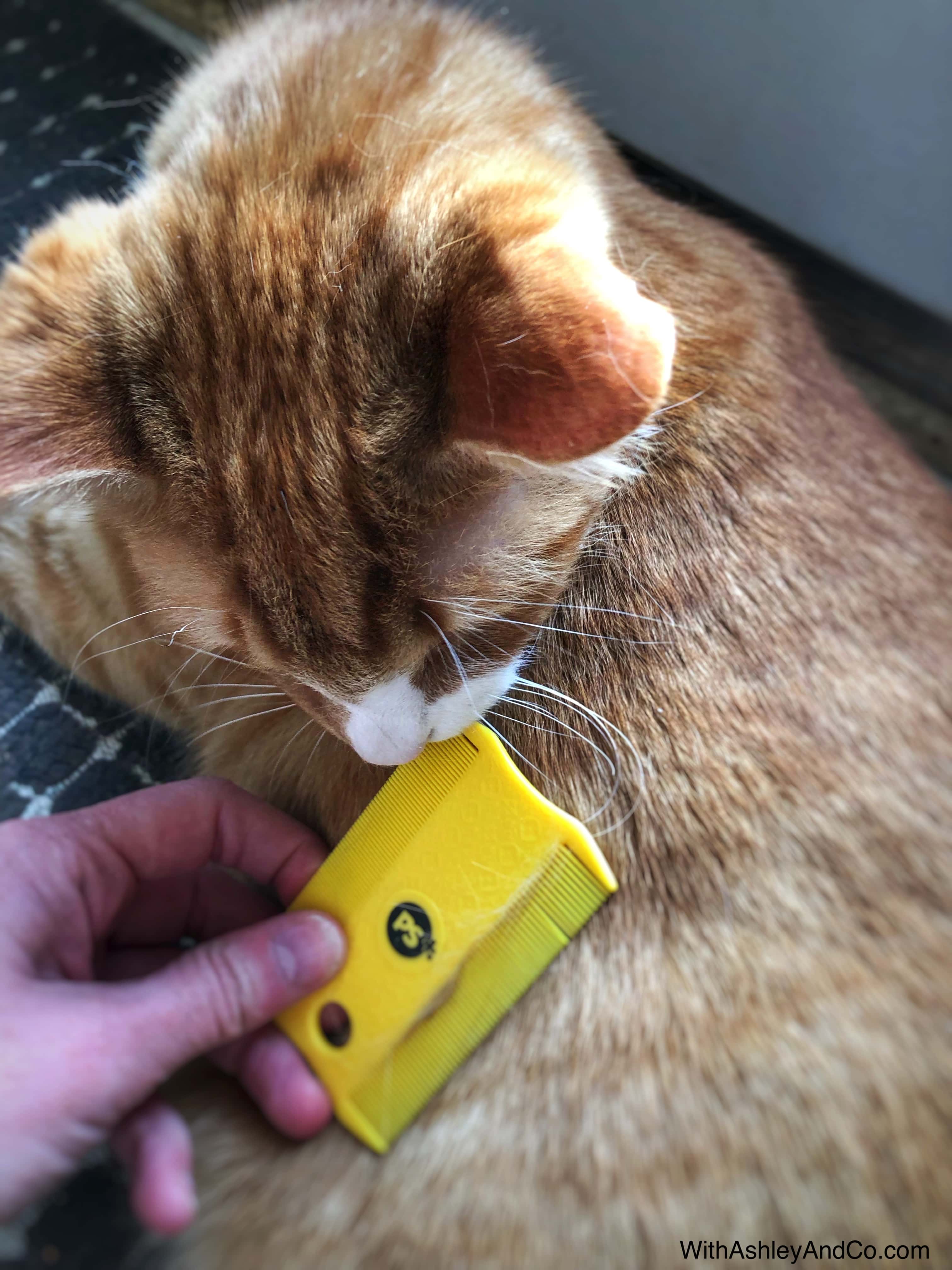 3. Gut Health
Probiotics are something people typically only think about when it comes to humans. But did you know probiotics are important for your pets too? Don't worry, Purina® Pro Plan® SAVOR® Shredded Blend Adult Cat Food Chicken & Rice makes it easy to get your cat the probiotics they need.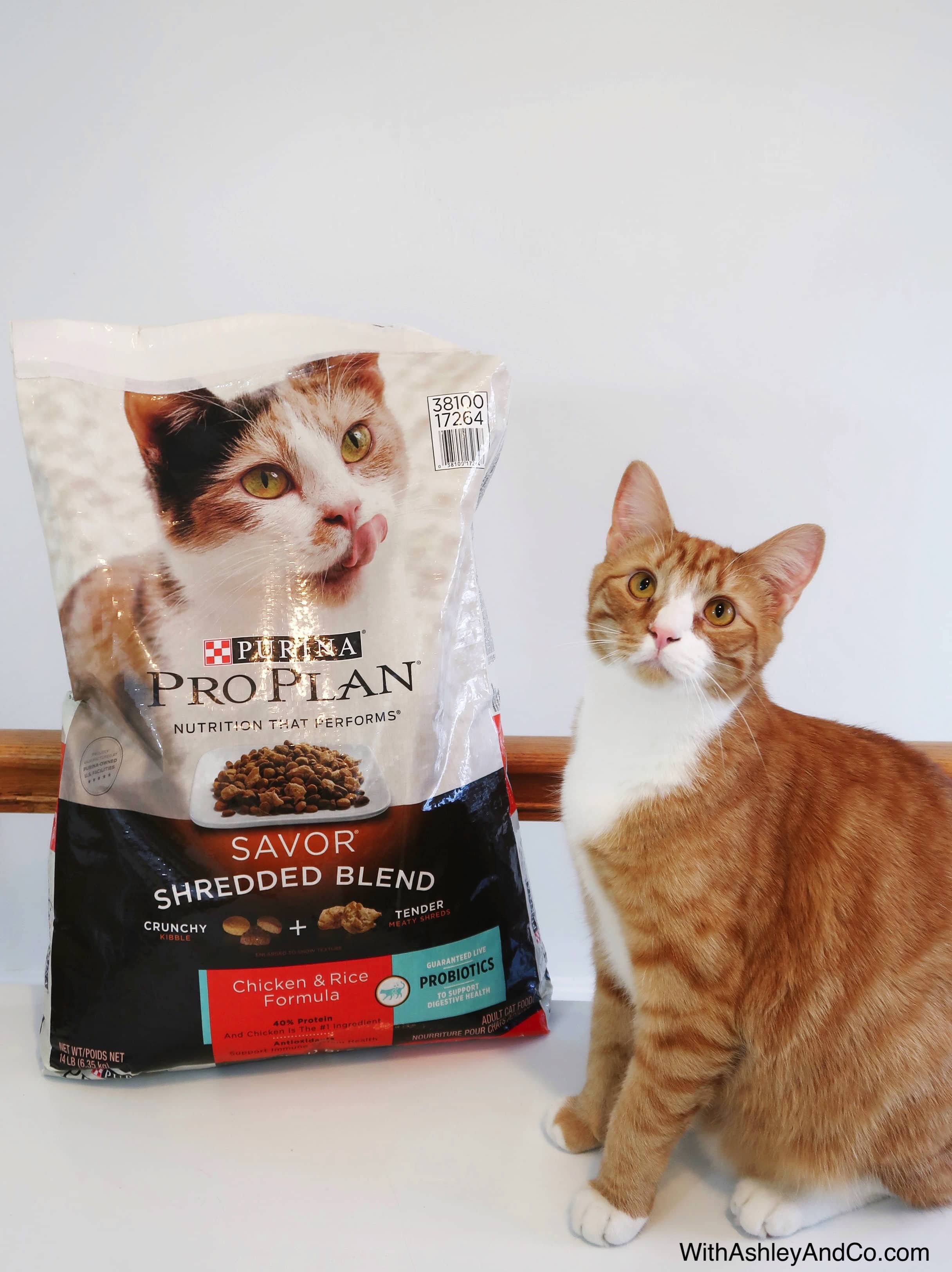 I get asked a lot, what is the difference between a probiotic and a prebiotic?
Probiotics are live microorganisms that, when consumed in adequate amounts, have a health benefit for your pet. Prebiotics are dietary fibers that serve as a food source for the probiotics. Select SAVOR® dry formulas contain both probiotics and natural prebiotic fiber to support digestive health.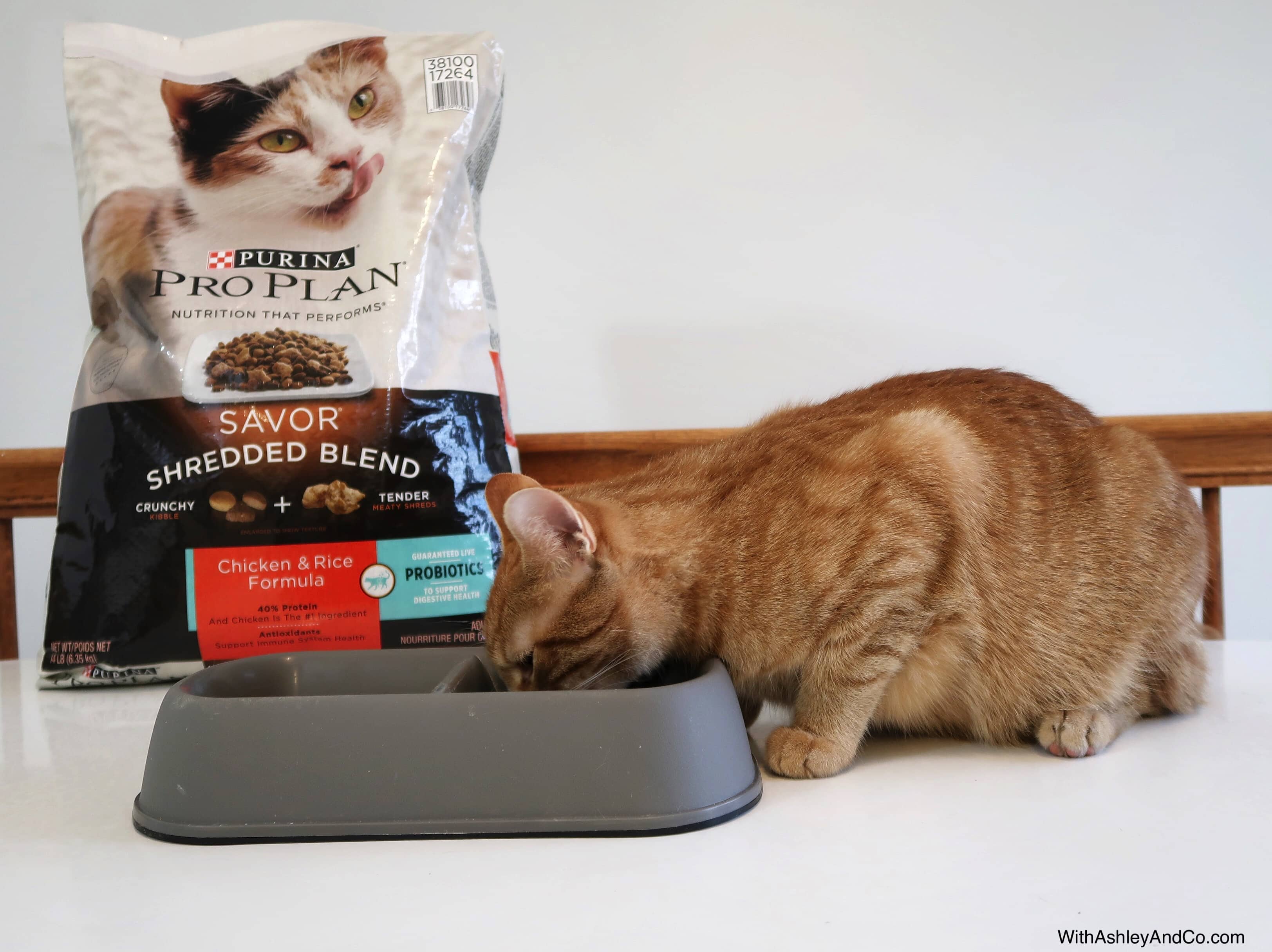 Why should you choose Purina® Pro Plan® SAVOR® for your pet? What are the benefits of probiotics?
The probiotics in select dry Pro Plan® SAVOR® formulas can have a positive impact on the digestive health of your pet. It does this by balancing the levels of bacteria in your pet's intestines.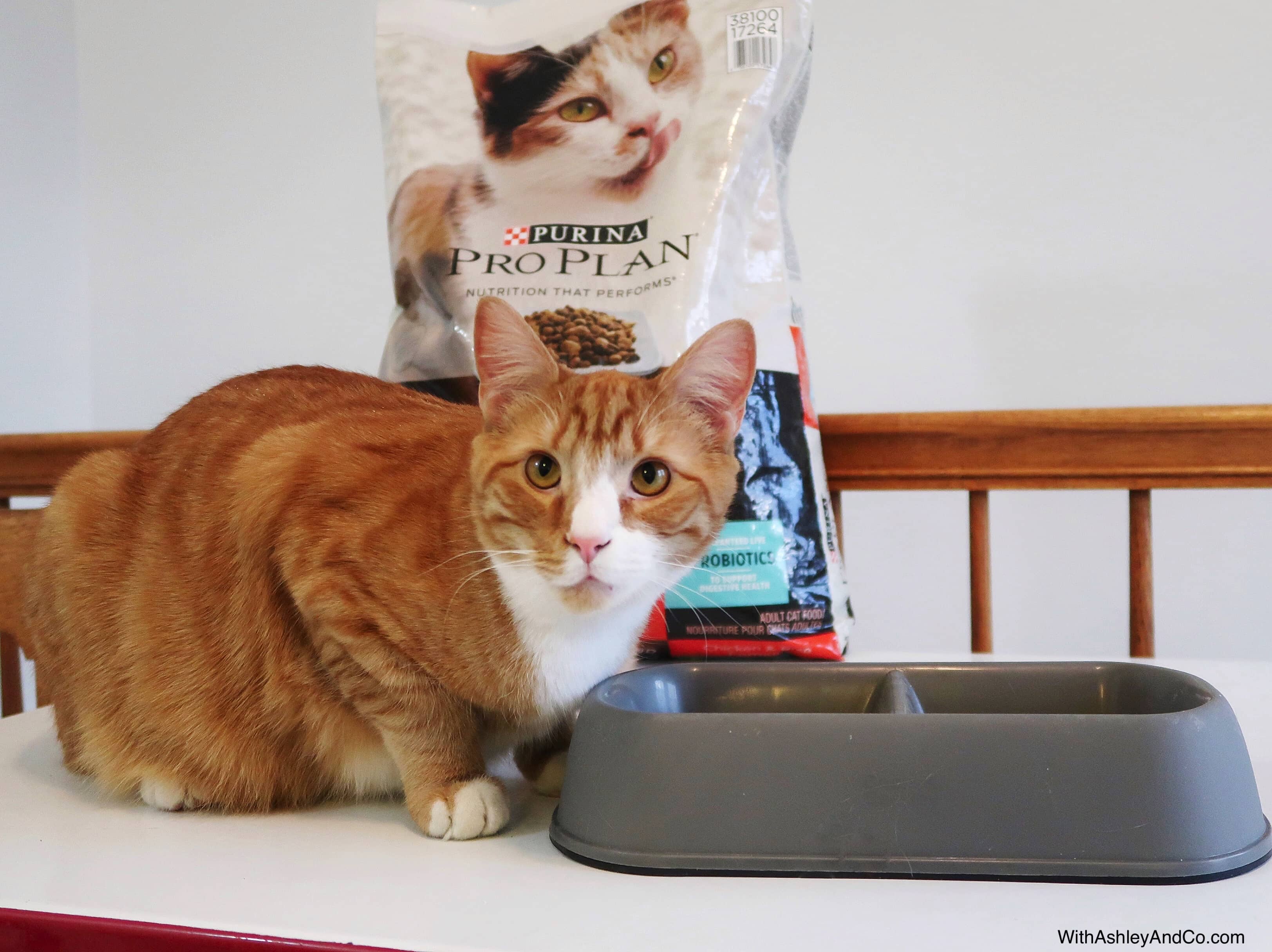 Click here to learn more about the buy Purina® Pro Plan® SAVOR® dry, get $10 back*offer . Offer valid through 3/31/19
Why we choose Purina® Pro Plan® for our cats:
Purina® products are backed by 85+ years of research from 500+ scientists globally. And they offer a money-back guarantee. I appreciate a company that puts their money where their mouth is. My cats are happy that real protein is the #1 ingredient in all dry formulas. Not that they care, but I care that Purina® make sure there is at least 38% protein in those dry formulas to help meet my cat's nutritional needs.
The advanced nutrition of Purina® Pro Plan® SAVOR® helps all our cats live their best life, keeping them healthy, active, and satisfied with picky cat-approved flavors. All three of my boys were excited about mealtime and that my friends is magic.
Got a dog? We do too! Purina® Pro Plan® SAVOR® is also available for dogs.
For more details about Purina® Pro Plan® SAVOR® and their money back guarantee, visit Pro Plan® online.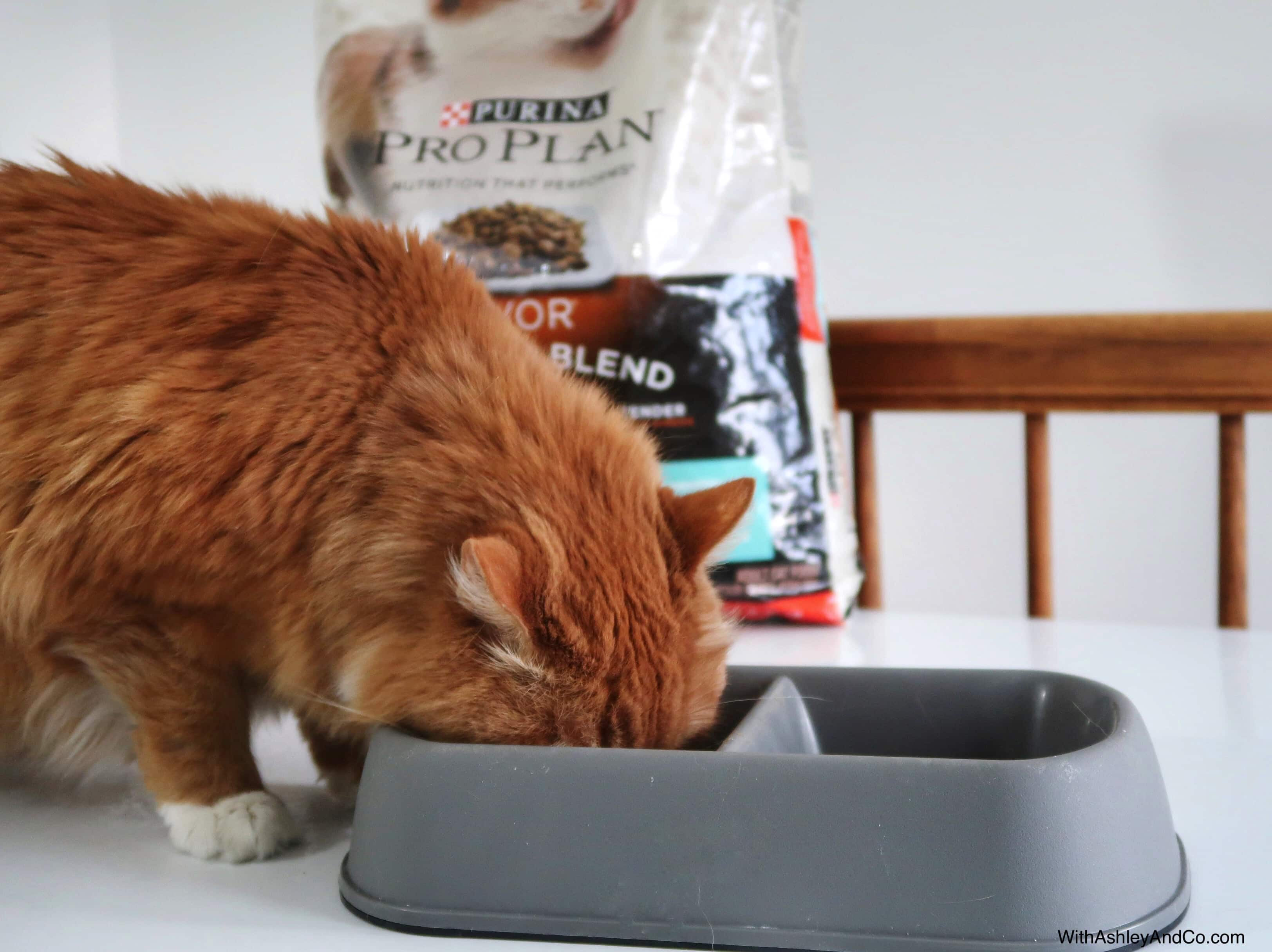 4. Relax
If there is one thing my cats know how to do well, it's look completely relaxed while they sleep. Is it normal to be jealous of animal? I mean, this is the face of a creature who is not stressing about a darn thing.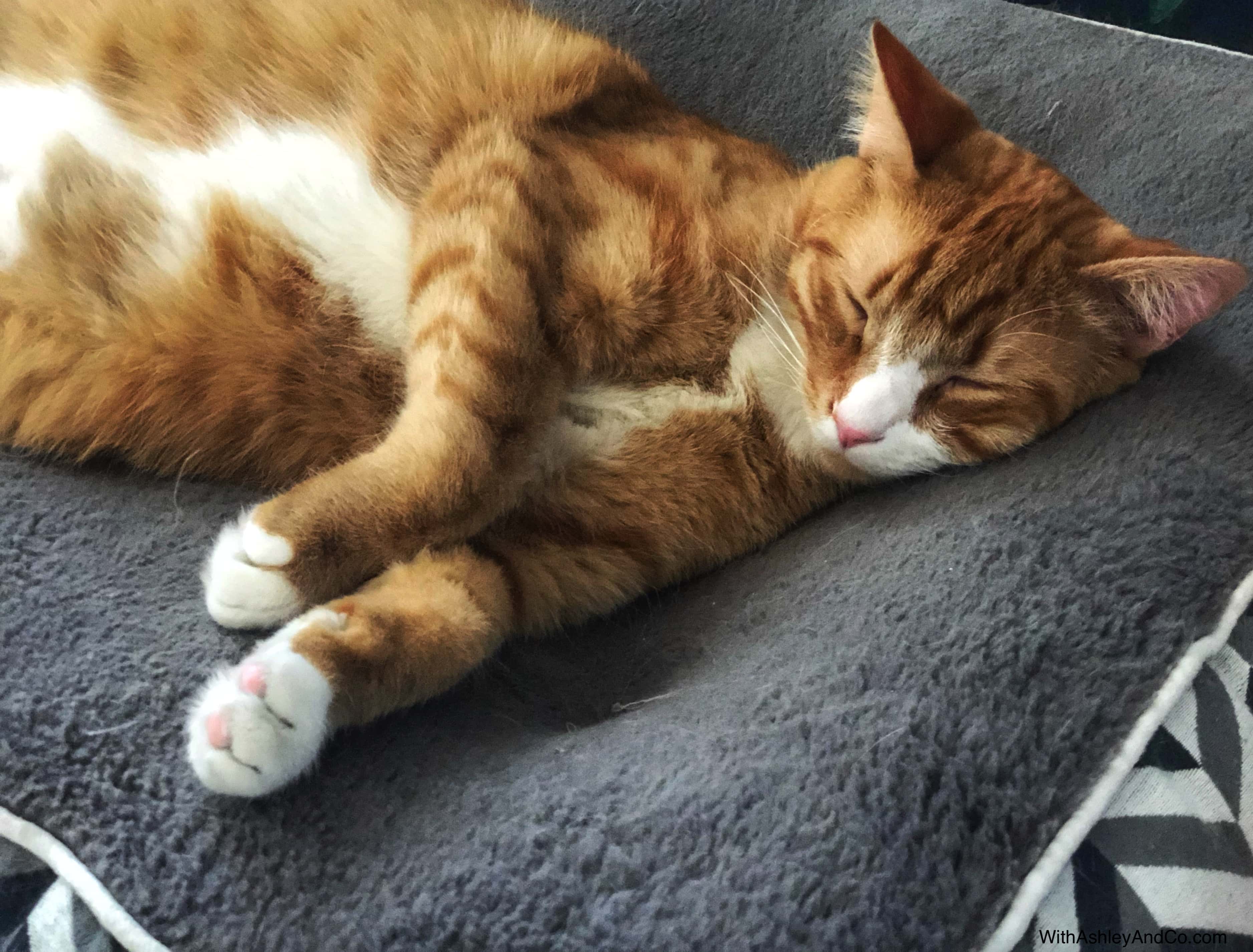 We have multiple places for the cats to sleep. They have a large bed, a cat tree that serves as a play area, scratching post, and a napping spot, and then there is the couch and my spot on the bed of course. For older cats, I recommend looking into orthopedic beds that will provide them with more support.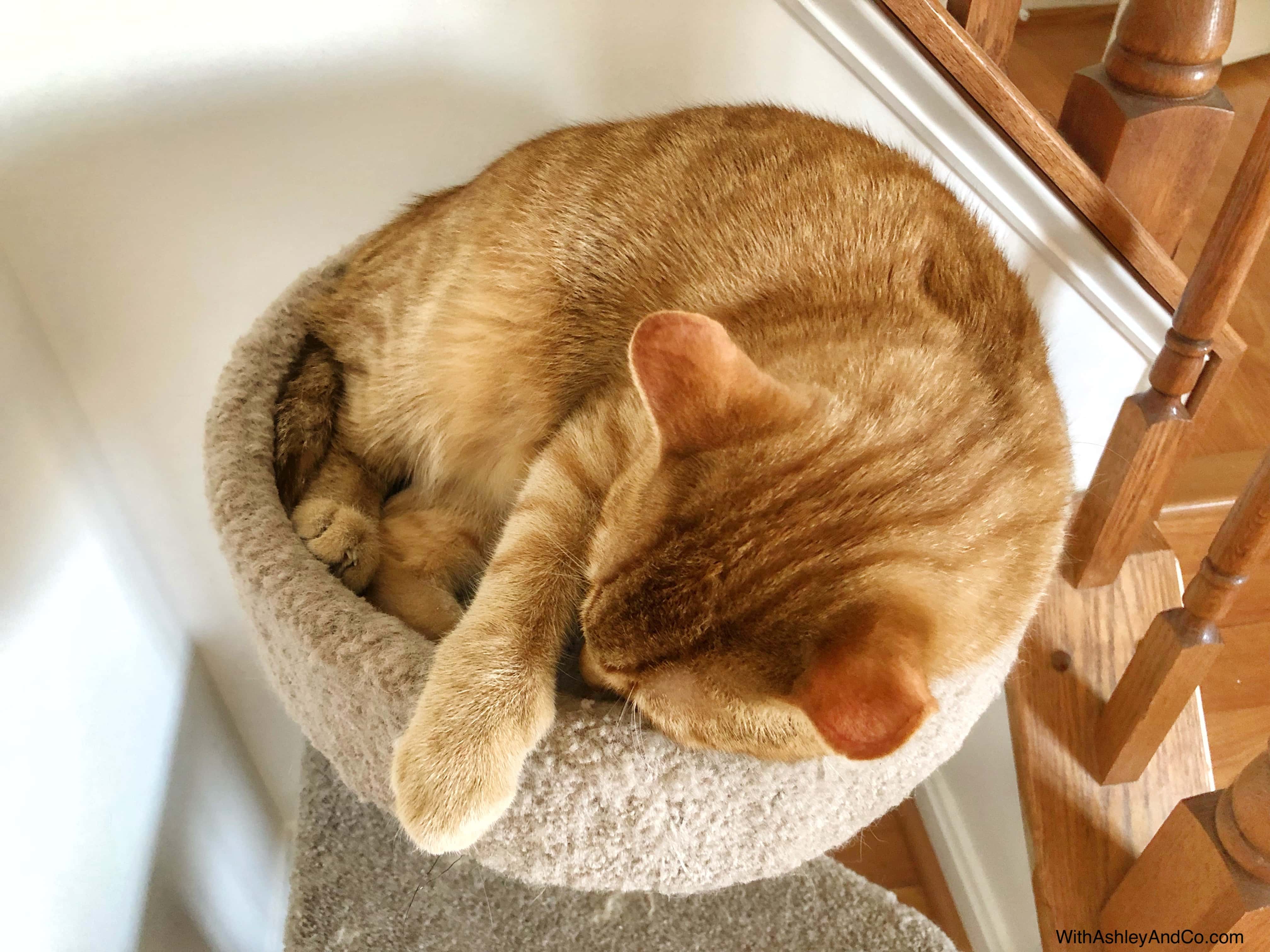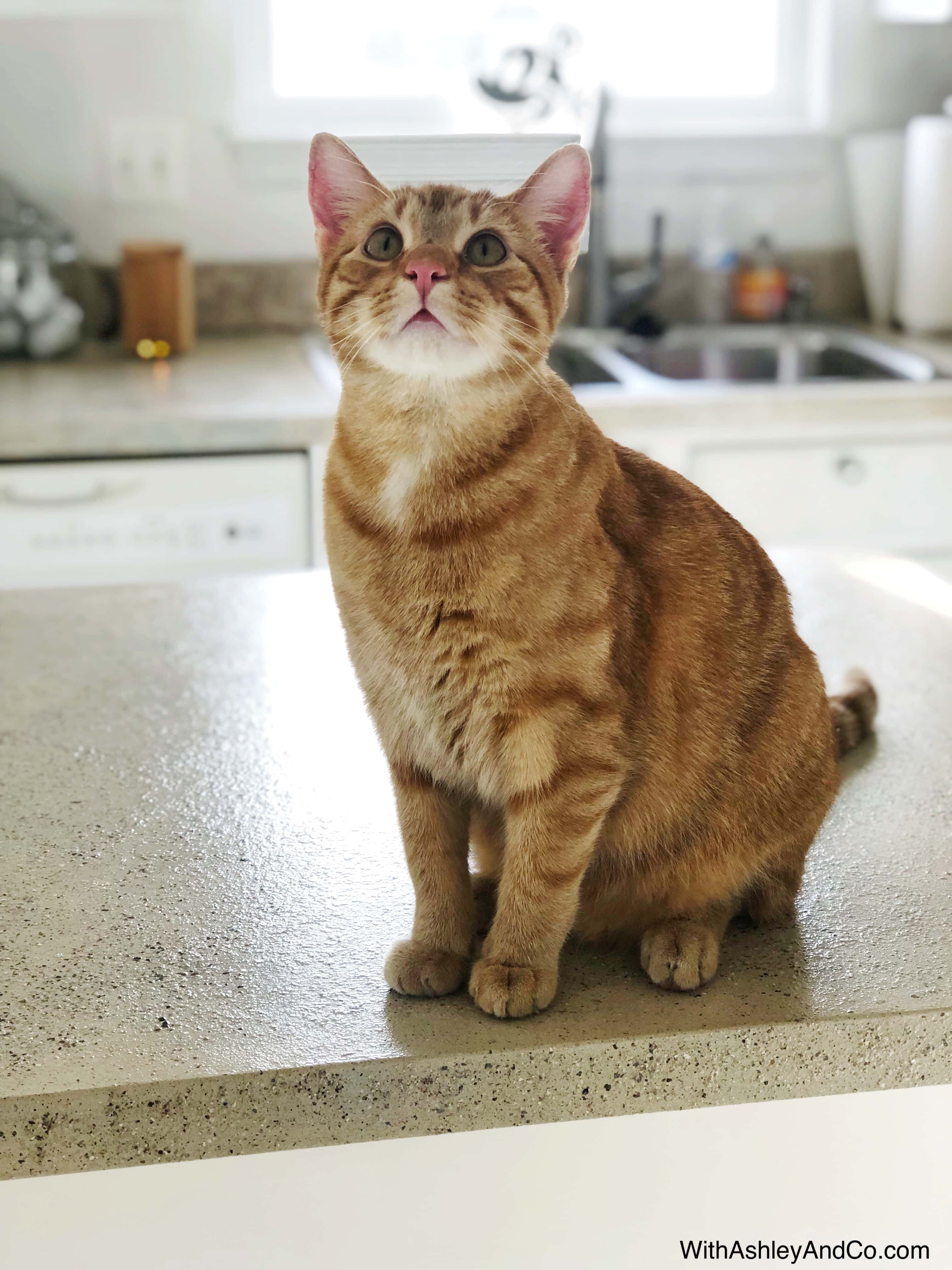 So where is the best place to get everything you need to make your cat happy? Pet Supplies Plus. They offer a variety of products for the furrier, featherier, and scalier members of your family.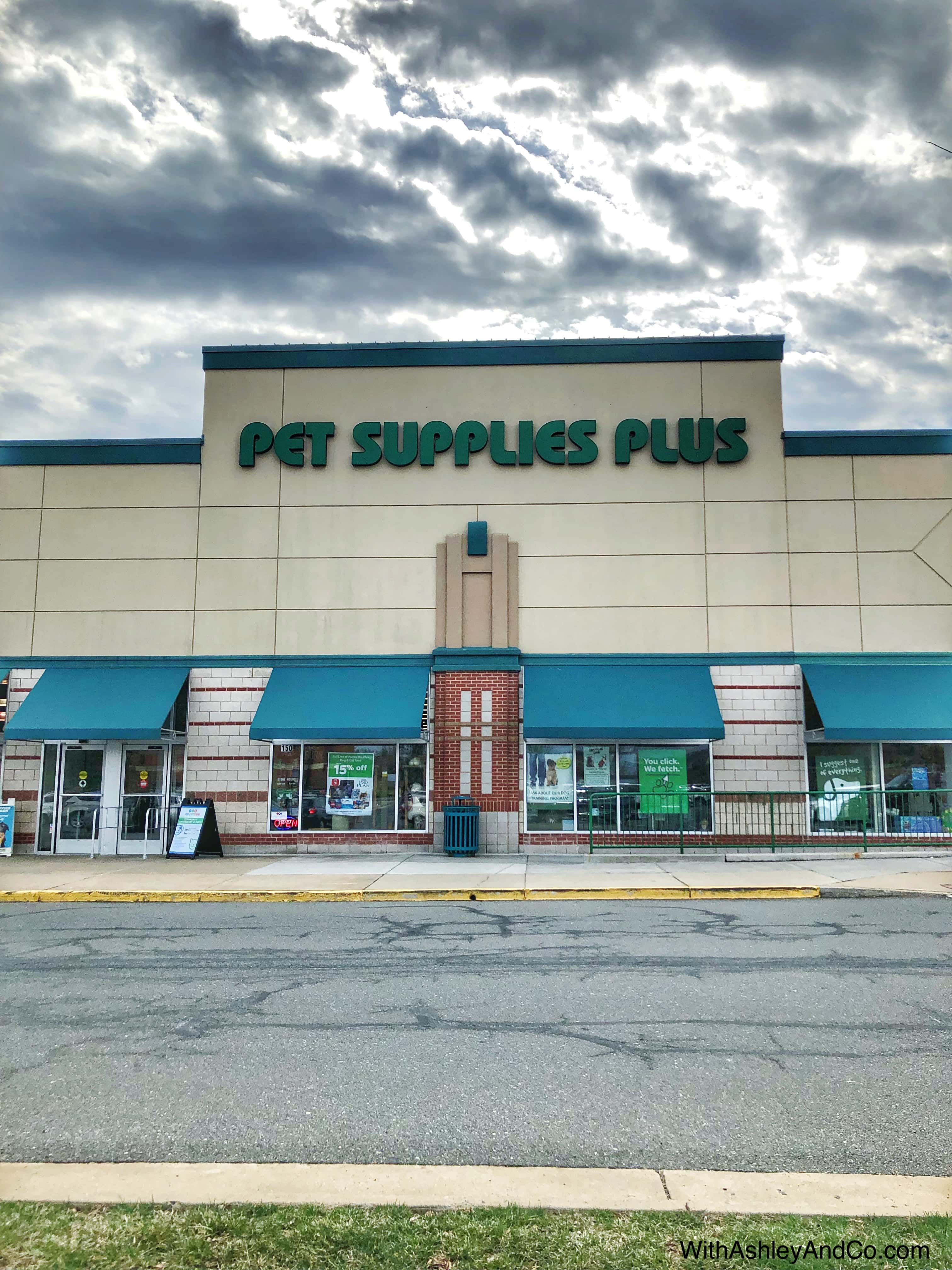 When you visit a Pet Supplies Plus you really feel like the staff gets to know you and your pets. The staff is knowledgable and always around to help you make the best choices for your pet's needs.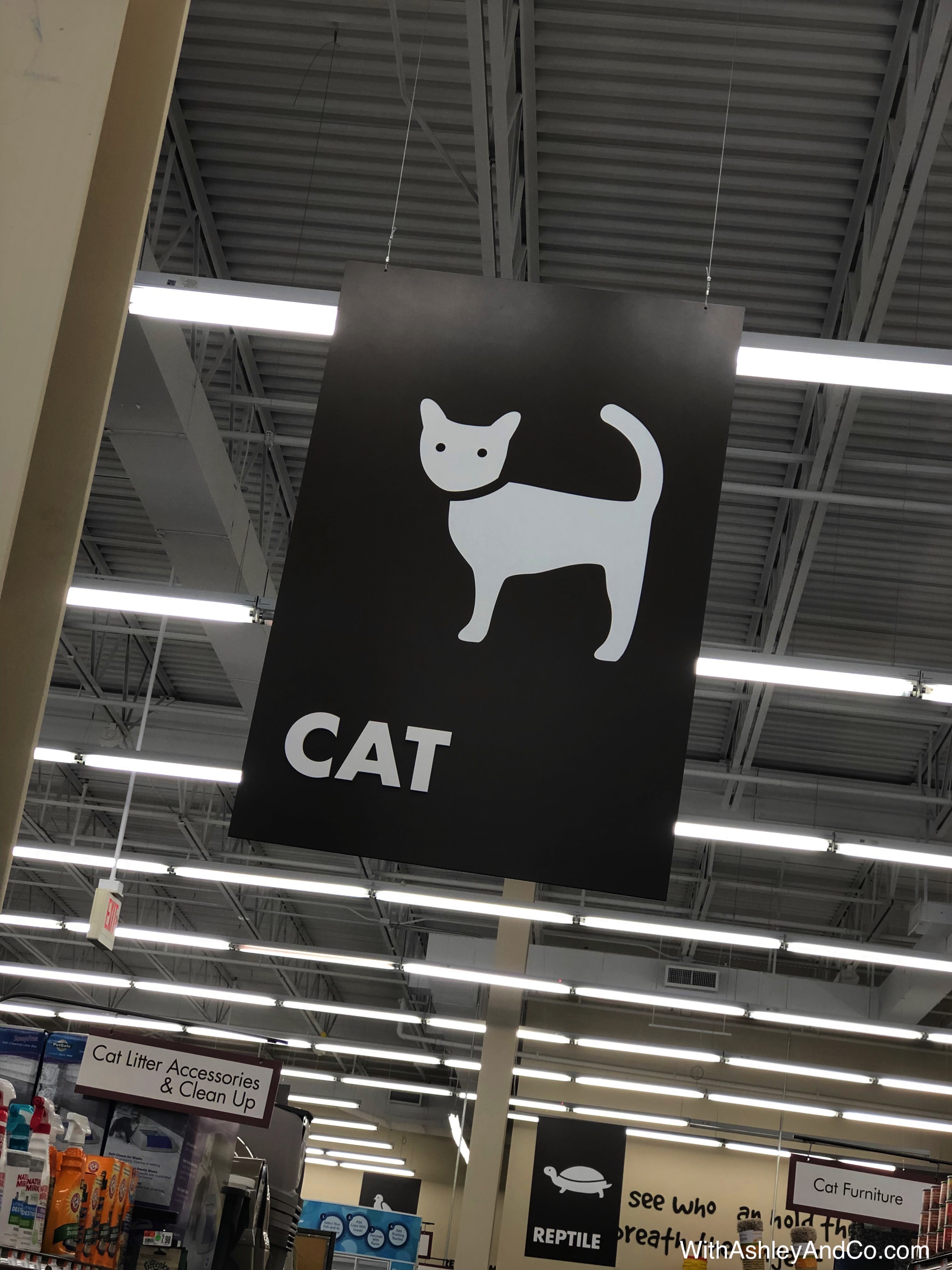 My favorite thing about this store? I was able to grab everything I needed to freshen up my cats' lives all in one place. This saved me time and money, win-win right?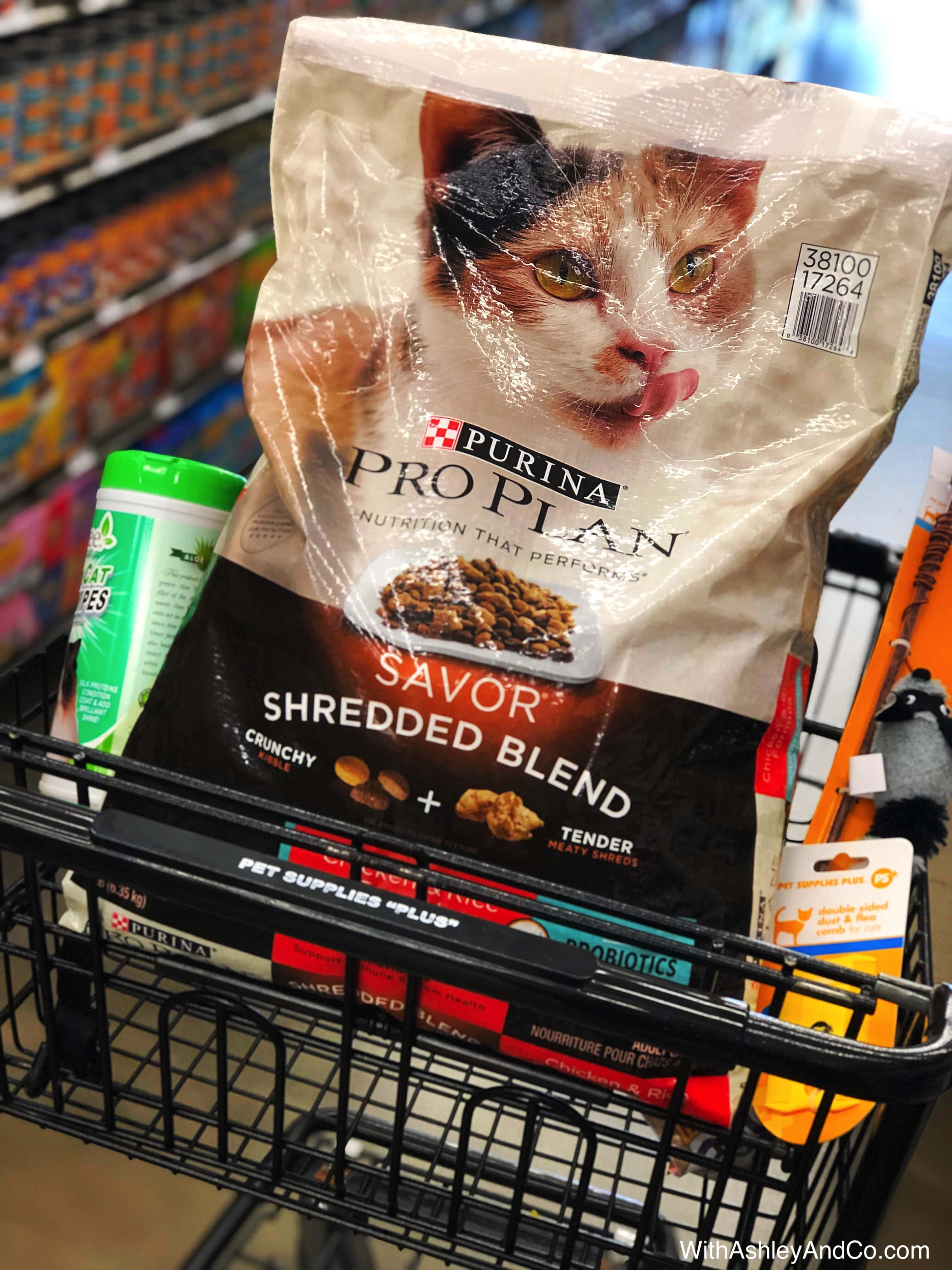 You can pickup Purina® Pro Plan® SAVOR® Shredded Blend Adult Cat Food Chicken & Rice and so much more at a Pet Supplies Plus near you!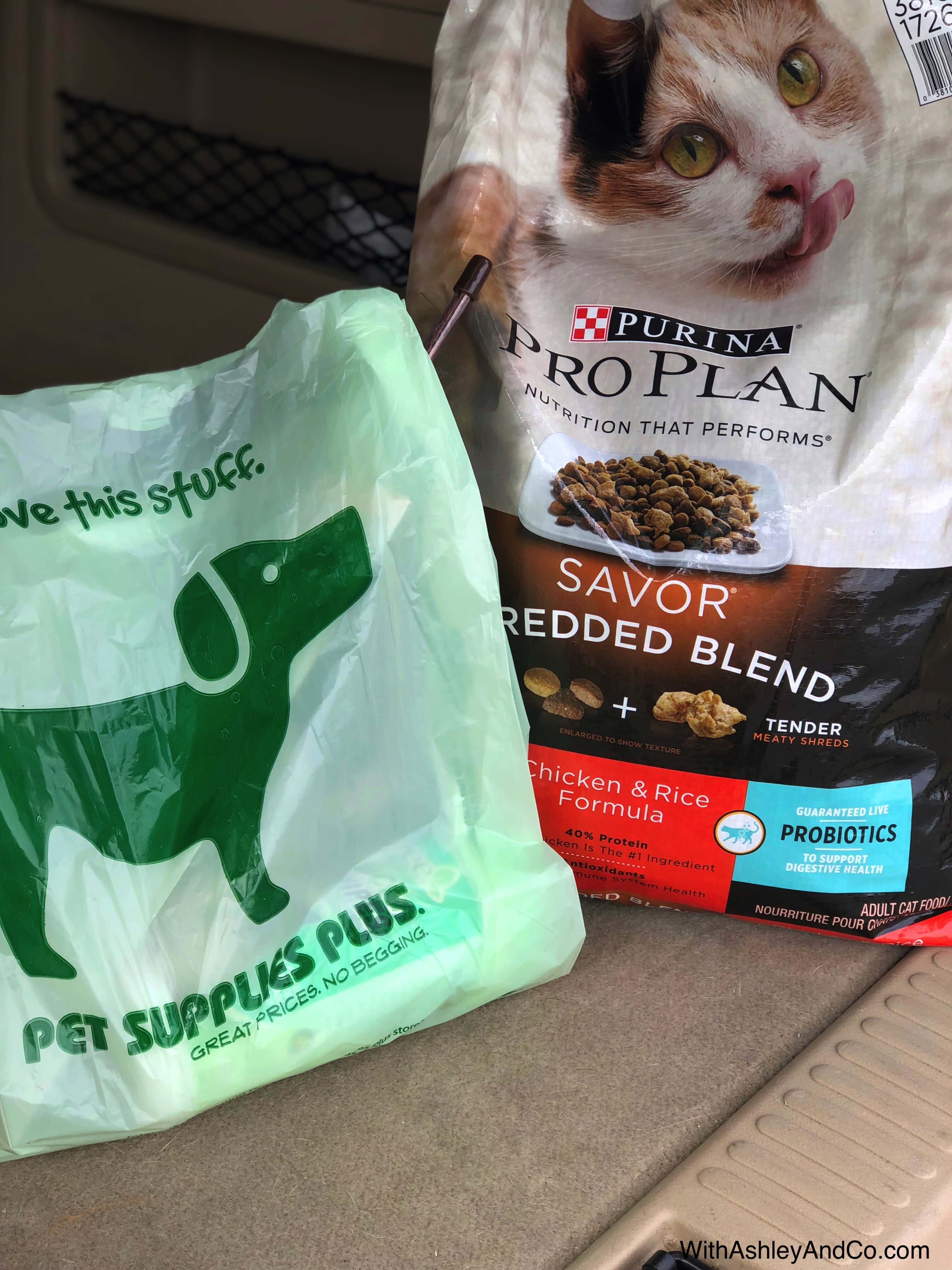 Do you have cat or dog?