T-minus 3 days until Avengers Endgame. To celebrate my friend Jana from WhiskynSunshine and I are having a fun little Avengers Endgame Giveaway. Grab your crew because it's time to assemble!
Zak Half-Face Hulk Mug + Avengers Endgame Giveaway
With the Avengers Endgame movie coming out we wanted to share our love of a new favorite mug from Zak, the Zak Half-Face Hulk Mug, designed to put a smile in every sip.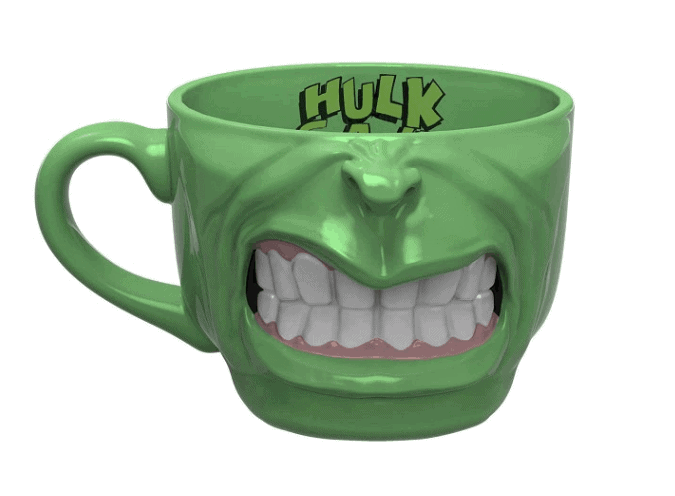 The new Zak Half-Face Hulk Mug brings a whimsical element to any cup of coffee, tea, or hot chocolate. Designed as a way to merge your face with that of your favorite characters, the half-face mugs provide a sculpted replica of the bottom half of some of the most iconic characters. The painted mugs are made from high-quality ceramic so they're microwave safe, and the unique design is sure to bring a smile to your faces.

Enter to win an Avengers Prize Pack
We're giving away a prize pack of Avengers items to one lucky winner. The prize pack includes a Half-Face Hulk Mug, and four other Avengers items pictured above (water bottle, Thanos plush, Hulk 3D comic standee from Loot Crate, and Hulk Performa Shake bottle).
Use the Rafflecopter below to enter to win. We'll be drawing the prize during our #MarvelMondays Twitter chat between 9 am and 10 am PT on Monday, April 29 and you have to be present to win and claim your prize.