This post was sponsored by GOOD THiNS as part of an Influencer Activation for Influence Central and all opinions expressed in my post are my own.
Summer is almost here. I can already taste the freedom from school obligations, extra curricular activities, and homework help. We are so ready to hit the road, relax at home, and hangout with friends at the pool and park.
With the kids home you need snack ideas. I don't know what it is about Summer appetites, but it feels like everyone is always wanting a snack. So whether you are road tripping, flying to somewhere amazing, or relaxing at home, these easy Summer snack ideas are perfect for wherever Summer fun takes you.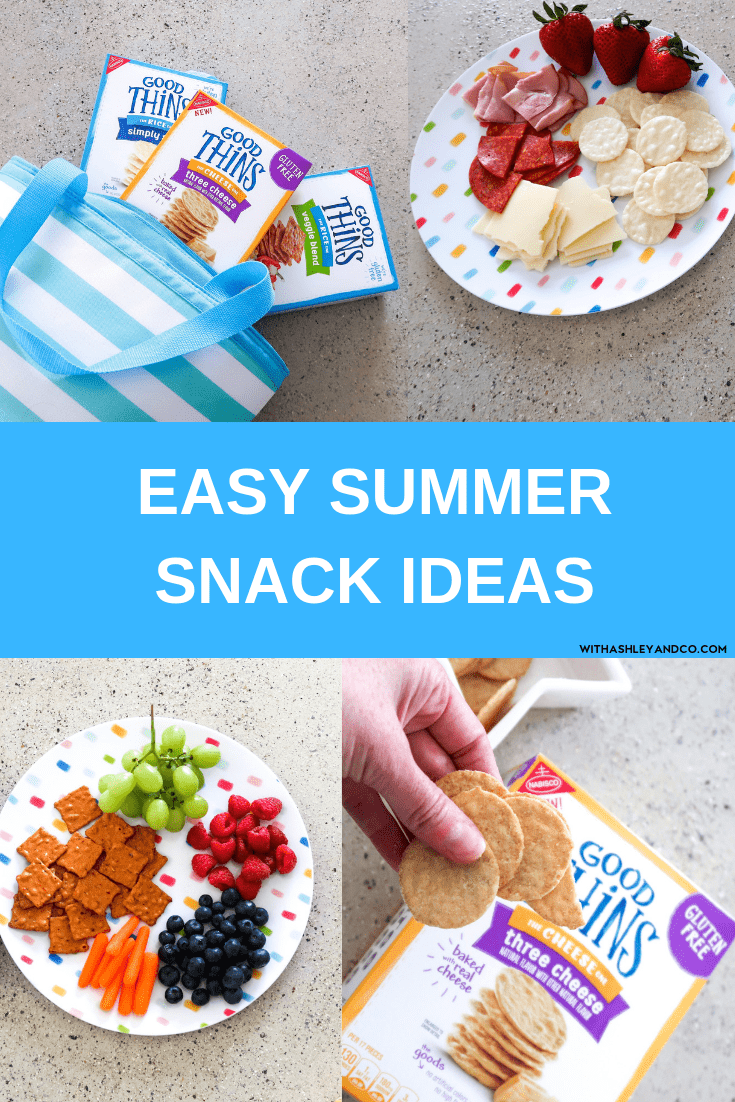 Easy Summer Snack Ideas
Creating snacks the whole family will love only requires a little bit of prep. If you keep these items stocked in the house you are golden all Summer long.
Fruit and Vegetables. You can never go wrong with an assortment of fruit and veggies. I always have fresh fruit and vegetables readily available and washed so everyone can grab and go. Adding in hummus or guacamole really can take the edge off of the "I'm hungrys."
Cheese and Lunchmeat. Sliced cheese with pepperoni, ham, turkey, etc make for simple portable snacks. Whenever we go on trips to the pool, park, or wherever, I always pack these. Get the fill you up feeling of a sandwich without soggy bread.
GOOD THiNS. What goes best with fruit, vegetables, cheese, and meat? Crackers. But not just any crackers. GOOD THiNS are our cracker of choice for all our Summer snacks. They come in a variety of gluten-free flavors that taste great.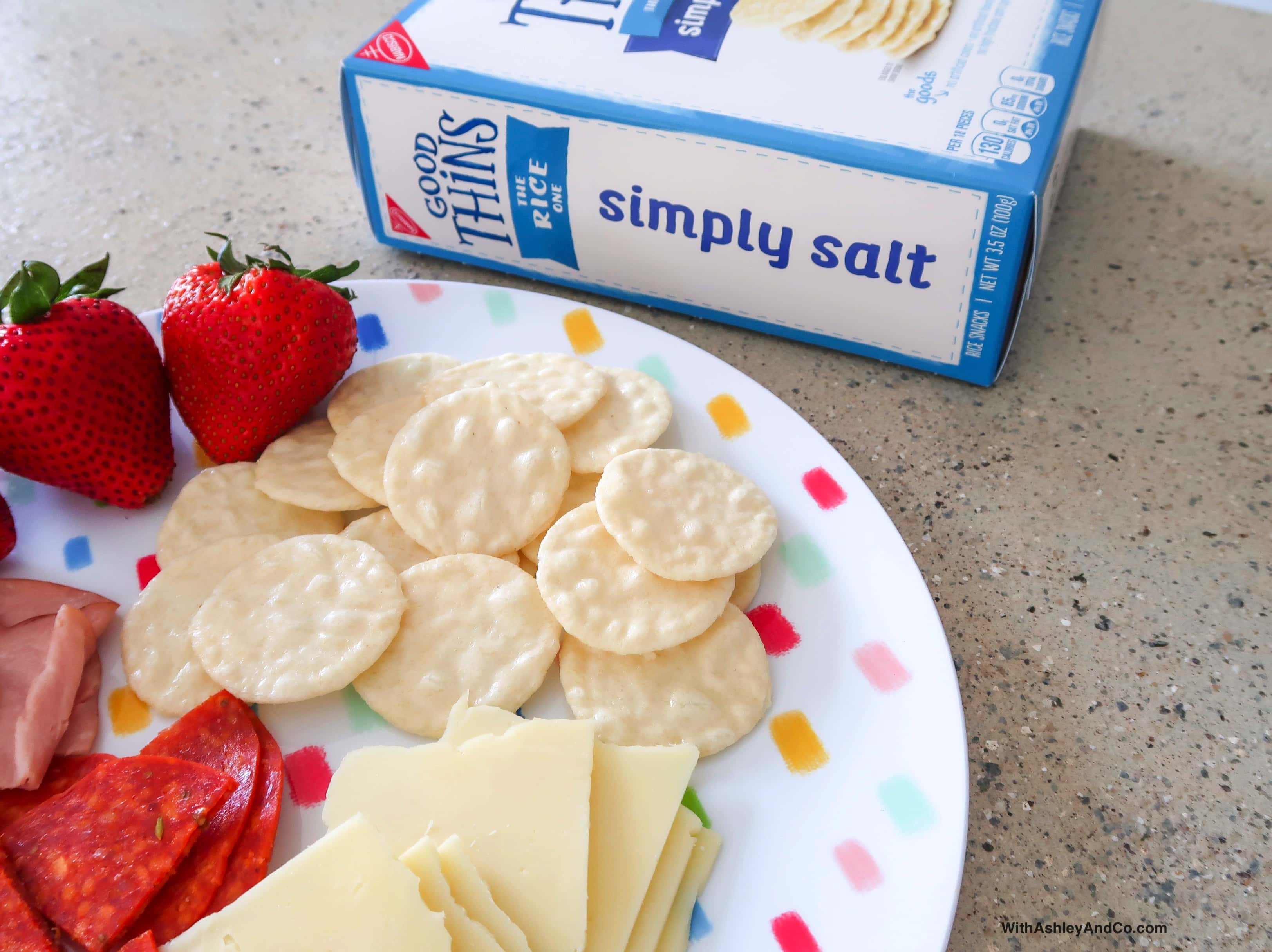 Parents love GOOD THiNS because they are made with no artificial colors, flavors, or high fructose corn syrup. Kids love them because they are delicious and pair well with any meal. My favorite is the GOOD THiNS Three Cheese. I dare you not to want to keep these ones to yourself once you try them!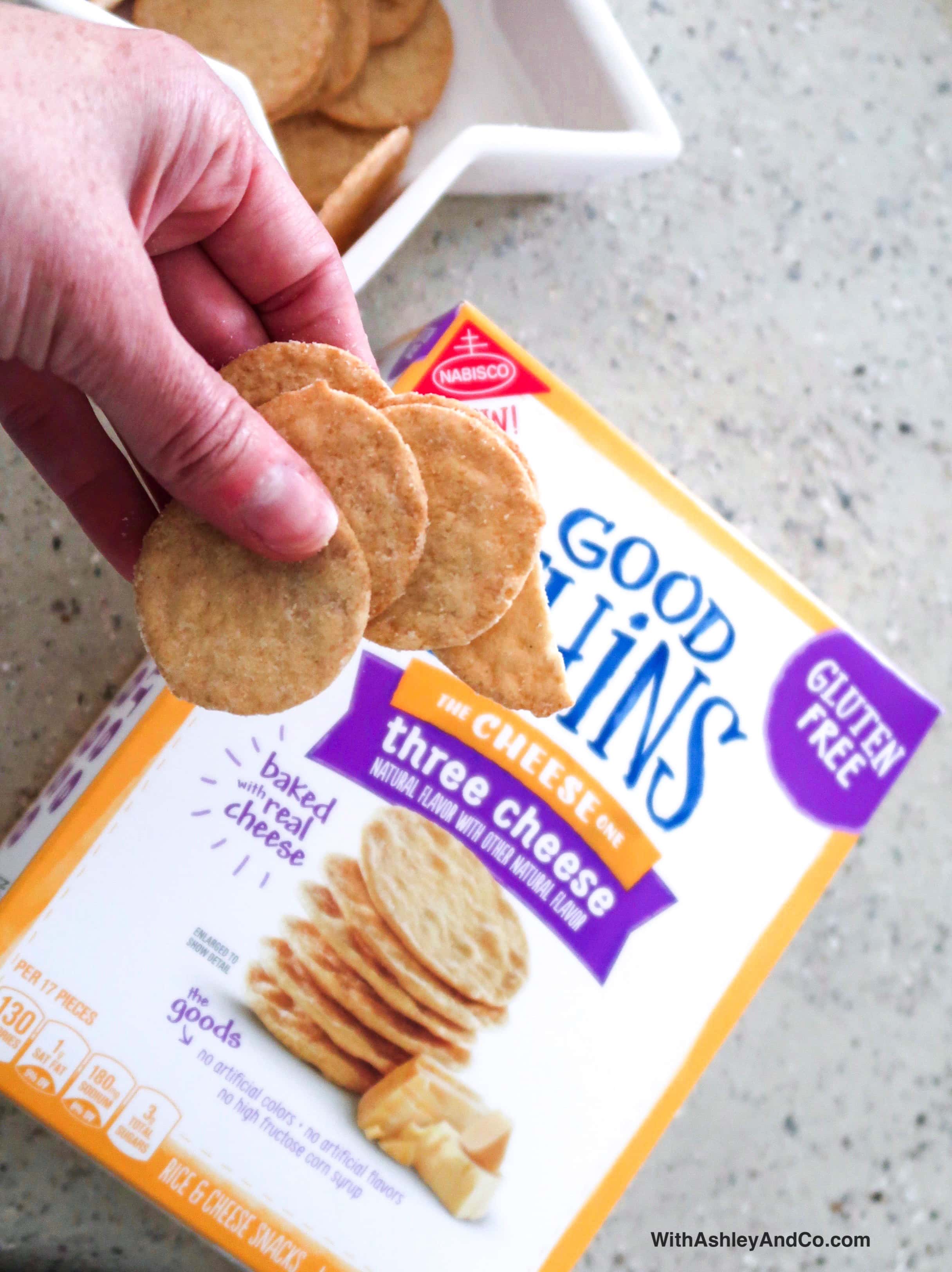 *Note: the Three Cheese variety is only available at a limited number of stores
Get the most out of your time this Summer by using Walmart Online Grocery Pick Up. It is a simple and convenient way to stock your house all Summer long. Look for GOOD THiNS Three Cheese, The Corn One- Sea Salt, Veggie Blend, and The Rice One-Simply Salt when you shop online with Walmart. Or feel free to grab some while you shop in the store. Either way your family will be happy campers.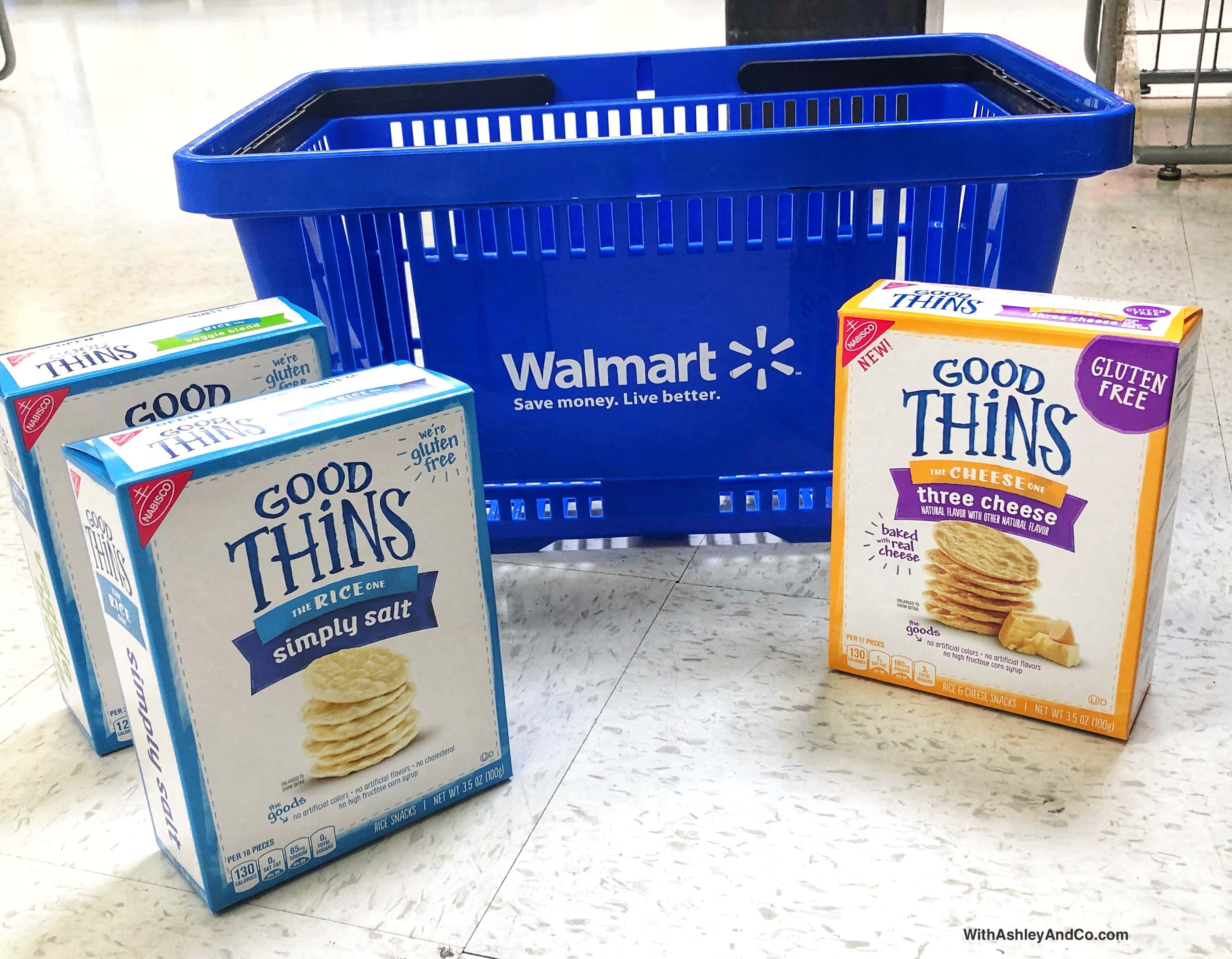 So the next time you are planning a road trip, plane ride, or day out at the pool, don't forget to pack the GOOD THiNS alongside your favorite fruits, vegetables, meats, and cheeses. Your hungry family will thank you!
Have you tried gluten-free GOOD THiNS yet? Which flavor is your go-to?