Have you ever wished you had the powers of a demigod? I know I have. Who wouldn't want a flying horse or the ability to make water obey your commands? Super strength and agility aren't too shabby either. My kids agree with me and couldn't have been more excited to discover the Percy Jackson series by Rick Riordan!
I've partnered with Disney Book Group for this epic summer reading challenge and for the Percy Jackson and the Olympians Box Set Giveaway! All opinions are my own.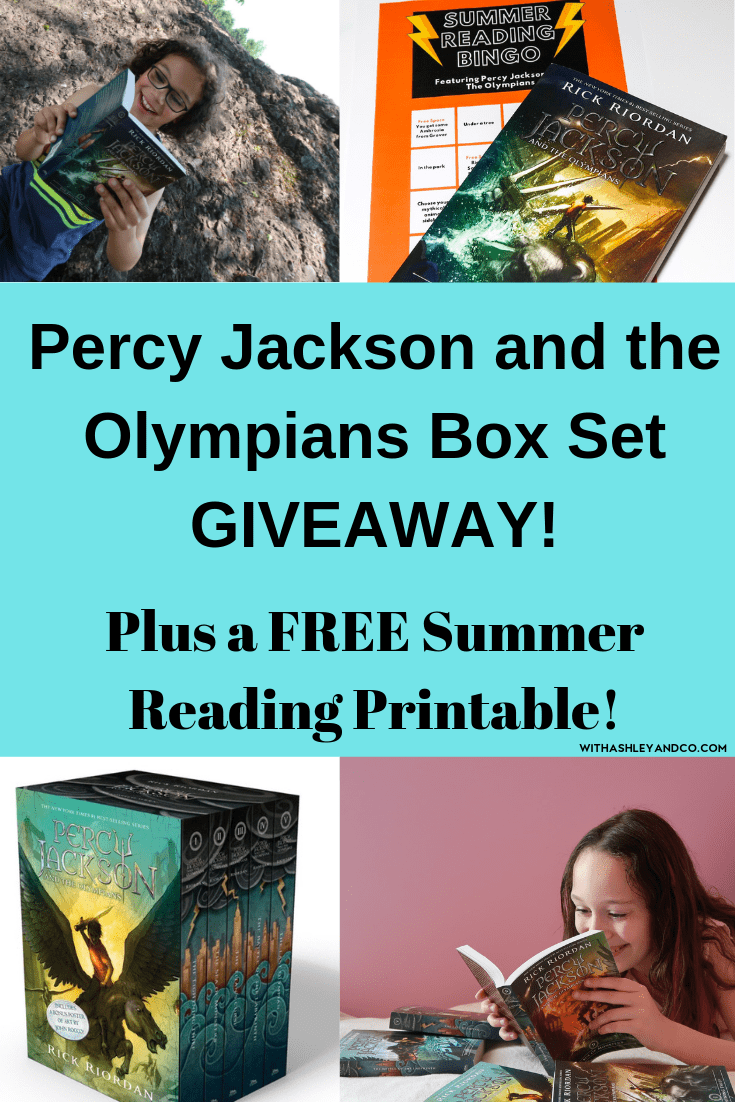 Percy Jackson and the Olympians
Percy Jackson and the Olympians is a 5 book series that has been on the New York Times bestseller list for over 500 weeks! That might seem like a myth but it is 100% true and for good reason. This series has it all, fun, action, friendship, and kids with some pretty epic power sets.
Bonus: the Percy Jackson series is a learning experience too. Readers will learn about Greek mythology, including the Olympians, the Titans, the Minotaur, the Furies, and so much more in an engaging and entertaining way.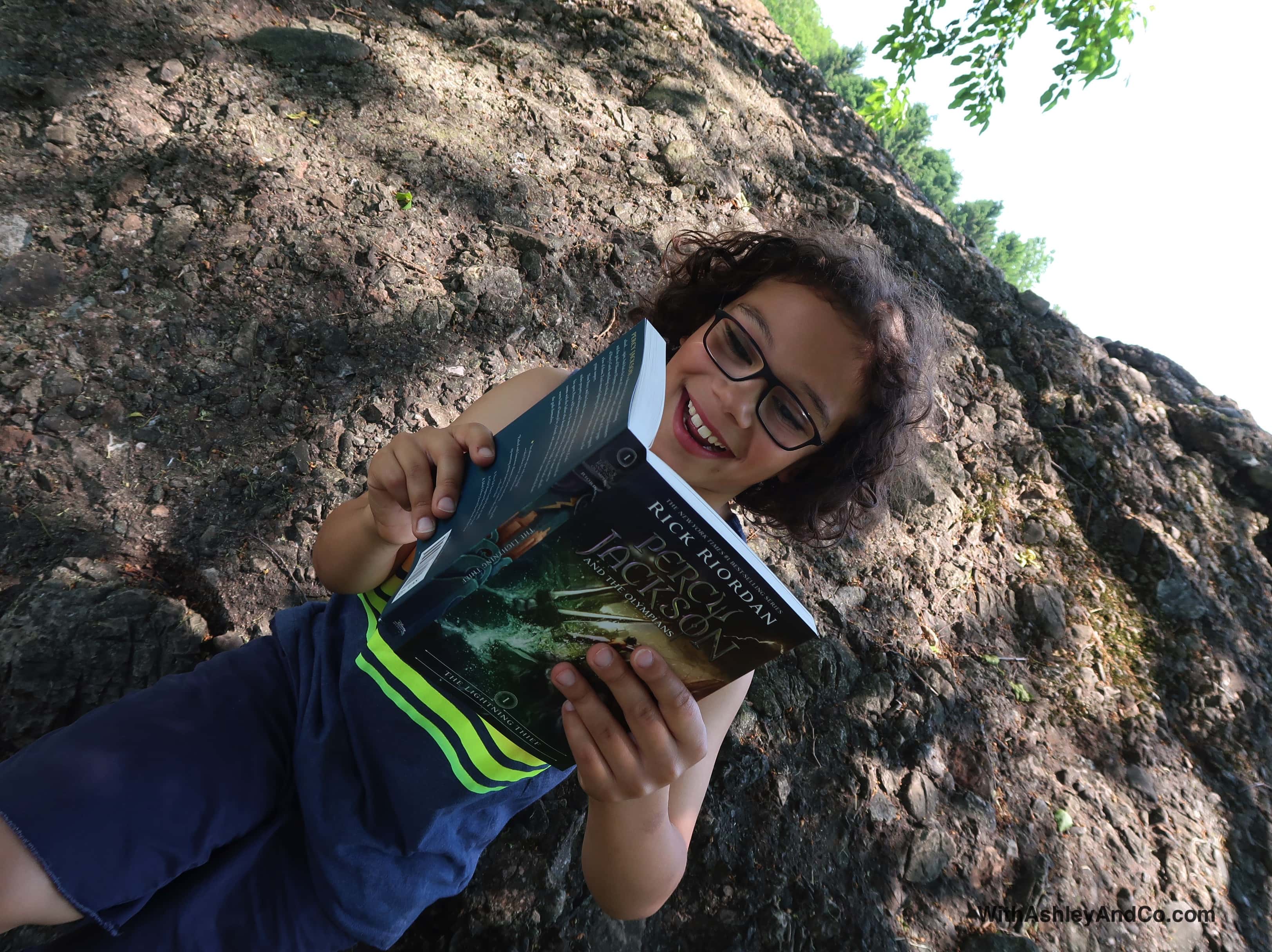 In Book One: The Lightning Thief, the action starts up almost immediately. Percy is about to be kicked out of boarding school… again. But that is the least of his worries. Lately, mythological monsters and the gods of Mount Olympus seem to be walking straight out of the pages of Percy's Greek mythology textbook and into his life. And worse, he's angered a few of them. Zeus's master lightning bolt has been stolen, and Percy is the prime suspect. Now Percy and his friends have just ten days to find and return Zeus's stolen property and bring peace to a warring Mount Olympus. But to succeed on his quest, Percy will have to do more than catch the true thief: he must come to terms with the father who abandoned him; solve the riddle of the Oracle, which warns him of betrayal by a friend; and unravel a treachery more powerful than the gods themselves.
That doesn't seem hard at all right? Good luck Percy!
Discover more about the world of Percy and Rick Riordan's other books at ReadRiordan.com.
Why We Love Percy Jackson and the Olympians
First off, did I mention it's about demigods? It's like following the adventures of Hercules only this time the main characters are more like us. Kids can see themselves in these heroes and heroines and relate to their struggles to fit in, do their best, and try not to get eaten by monsters along the way.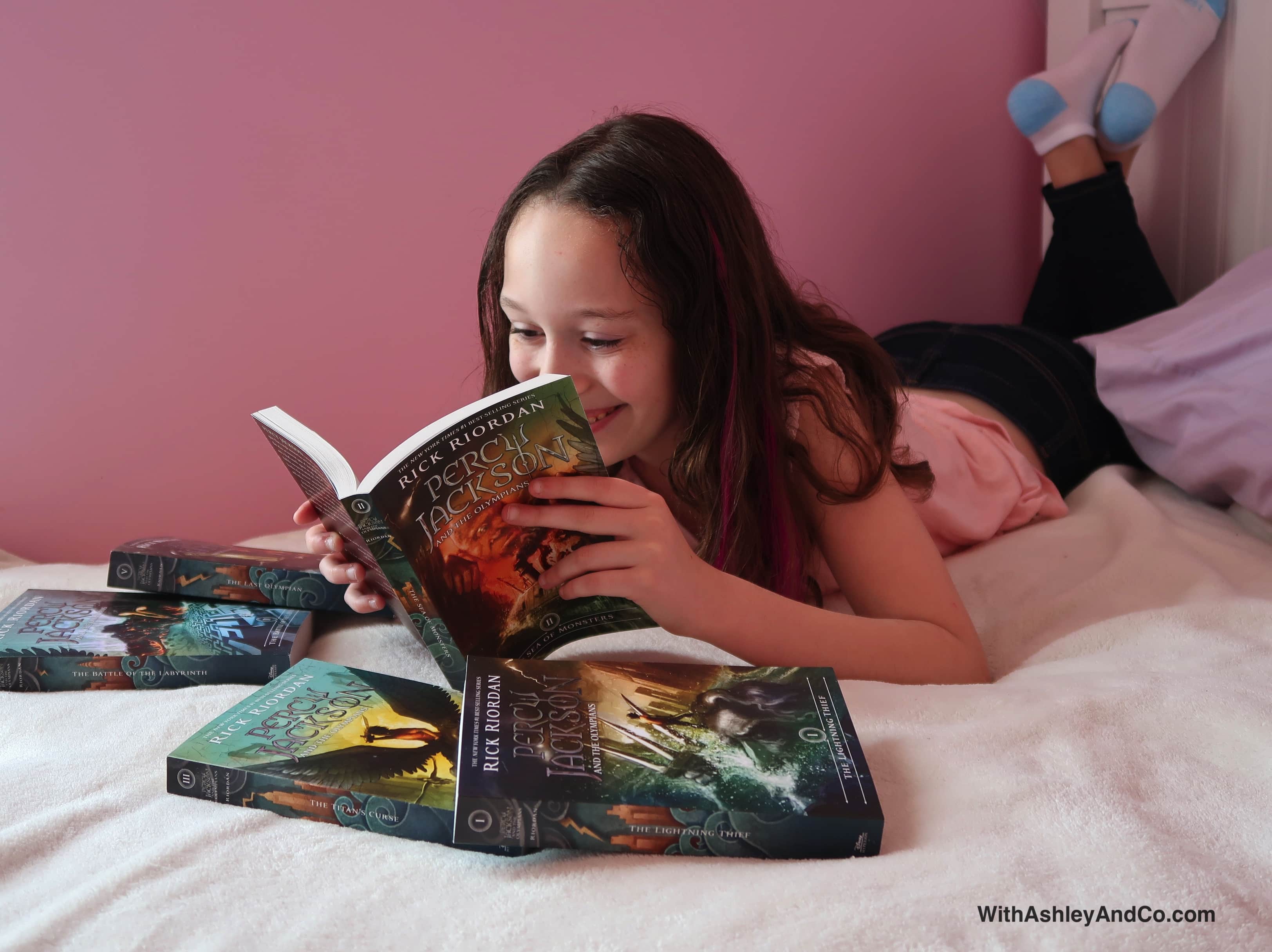 Second it's just a fun read. Parents, I encourage you to read these books with your kids. I love this series and could read it over and over again. Not only will you enjoy it, but this will allow you to have discussions with your children about what they are reading. Talk about your favorite demigods or if you found out you were one which cabin do you think you would belong in.
Summer Reading Bingo
Take Percy and his friends with you all Summer long. Challenge your Demigods in training with this Summer Reading Bingo! I suggest as a prize, picking up more Rick Riordan books. See the complete list here: ReadRiordan.com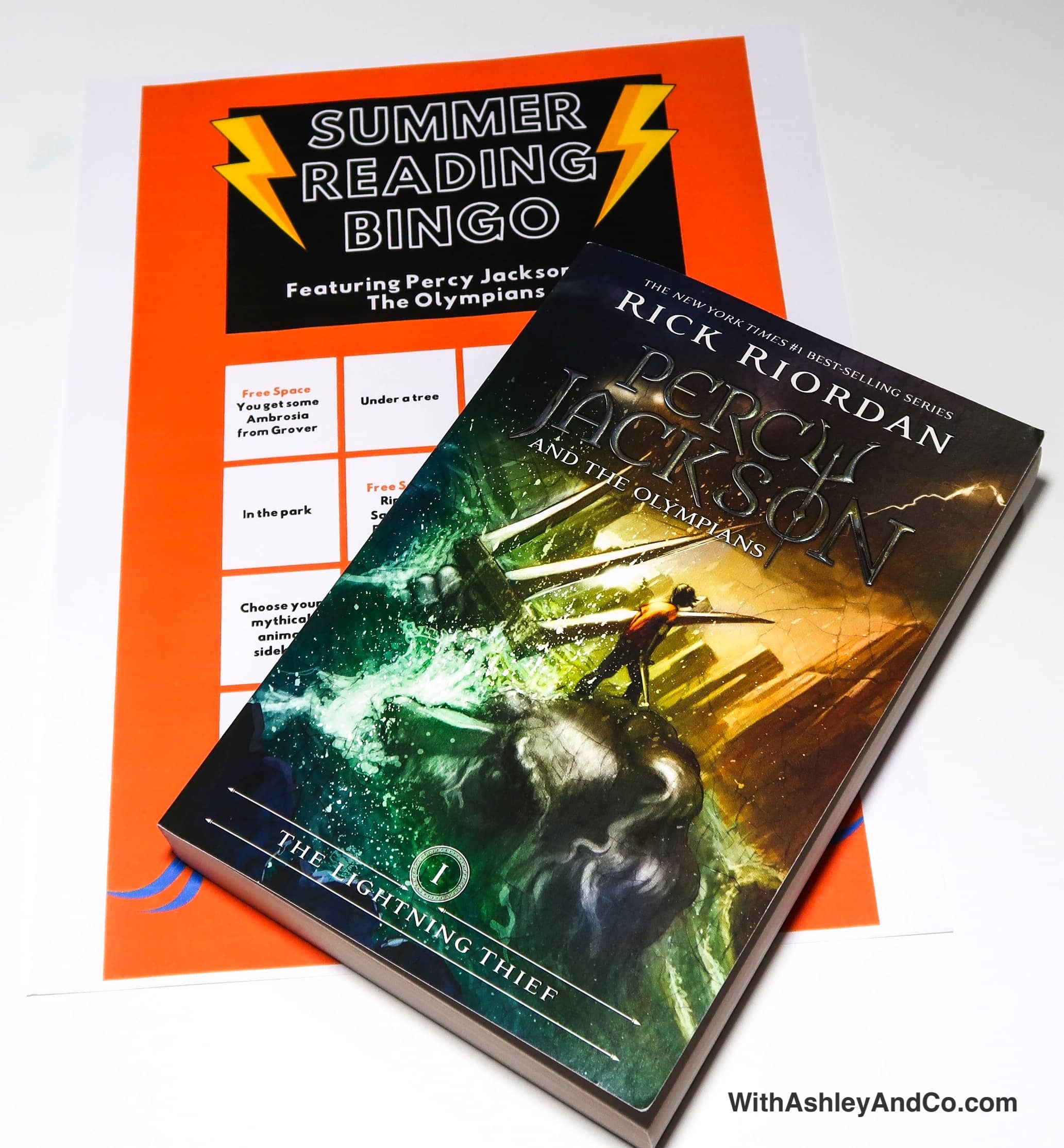 Download your Summer Reading Bingo now!
Percy Jackson and the Olympians Box Set Giveaway
To help kick-off your child's summer reading adventures, enter for a chance to win the complete Percy Jackson and the Olympians Box Set!