Bo Peep Is Back In Toy Story 4 and she's just as witty and confident as ever. When I was at Pixar I got a chance to talk with the team that was responsible for bringing modern Bo Peep to life. It's been 20 years since we've seen Bo Peep, what has she been up to? Is she still the same toy that we knew before? Read on to learn more about Bo and what we can expect from her in Toy Story 4.
Related: Meet Forky From Toy Story 4!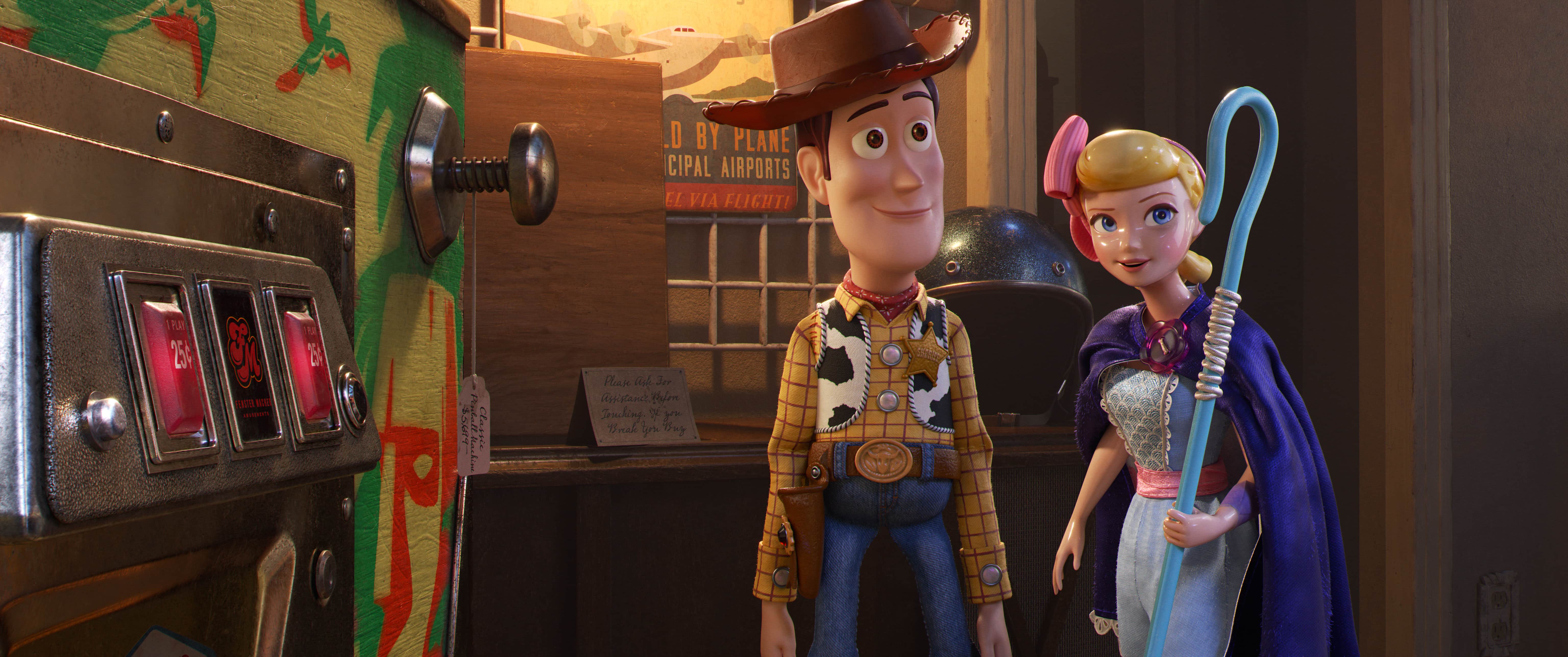 Bo Peep Is Back In Toy Story 4! Meet The Modern Bo Peep
Where do you start when bringing Bo Peep back to the big screen? Story Supervisor Valerie LaPoint shares how it all began.
Five years ago Valerie began working on Toy Story 4 and Bo Peep. Right from the start, everyone knew that Bo Peep would be a big part of this story.
We know she's confident, flirty, a voice of reason to Woody, and she knows him better than anyone. We began to wonder what could've happened to her after she was given away? Who do we want to see Bo Peep become?
They landed on she doesn't want to be on the lamp or embrace being porcelain. She just wants to be a toy.
It's ingrained in all of us that a lost toy is the worst possible outcome for a toy. But for Bo, becoming a lost toy is actually the best thing that can happen, shifting Woody's and our perspectives on that.
To compliment Bo's new lifestyle and role, she would need to be reinvented without losing what people recognize as Bo. Character Modeling Artist Tanja Krampfert walked us through how they settled on her look for Toy Story 4.
We had to be sure when we reinvented and redesigned her that people would still recognize her as Bo Peep. We went back and looked at the original artwork that was done for Toy Story. Also, we looked at every little time she was shown in a film.
We also did a ton of research trips to flea markets and antique stores to check out figurines. We even went to see porcelain dolls being created by Disney. The team learned a lot about the fabrication of porcelain. And put that into the shading and overall design.
They went through several versions of Bo, including her as a collector doll aka embracing her porcelain roots, classic Bo Peep, what her working clothes would look like, and more.
Story Artist Carrie Hobson shares what we can expect of the new Bo Peep.
Bo is a character who decided she didn't want to sit on a shelf and wait for her life to happen. She had to learn how to adapt. She takes chances and is somewhat unpredictable. Bo doesn't play by toy rules. Unlike other toys, she can break her default toy mode, meaning when she becomes a toy for a kid she can choose which type of toy she will be. She is more active and resourceful as a lost toy. Bo has to be really smart about how she gets around because she is porcelain.
Bo has a sense of humor and a go with the flow attitude. This new Bo is tough but she is also caring. She loves her sheep and her best friend Giggle McDimples. All in all, we wanted to stay true to the core of who Bo was but show and embrace that she has adapted and grown as a character.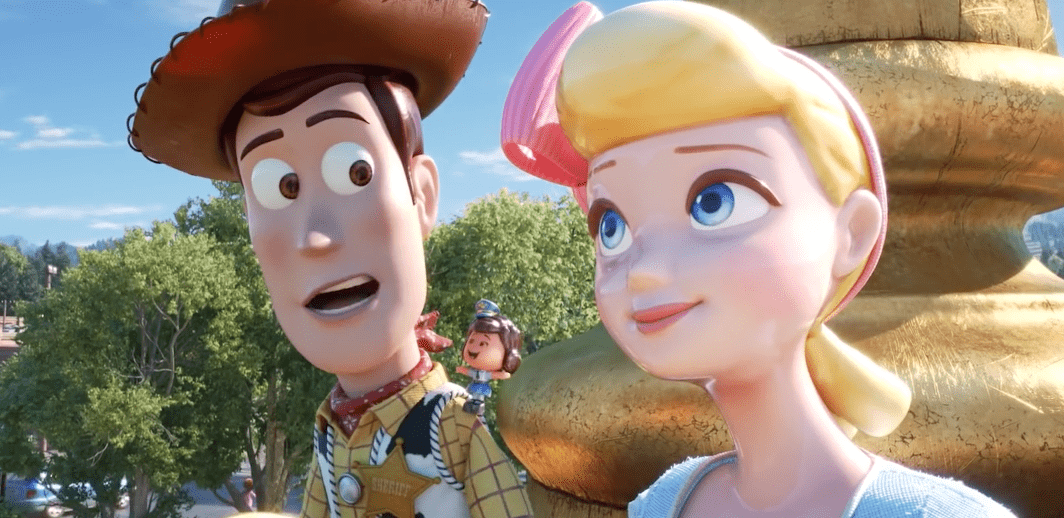 When it came to modeling Bo for Toy Story 4, the team was careful not to make her too gritty. She might be on her own but she is a toy not a human. Life hasn't been that tough on her, Characters Modeling Artist Mara MacMahon explains.
Bo is self sufficient, self assured, and confident but she doesn't wave her authority around like a big stick. She doesn't stand in the room and demand attention. We also didn't want her to be too gritty or even masculine. She's not a tom boy. She's a shepherdess, and even though she can handle herself she can also be feminine.
It's been 20 years since we've seen her. First time we see her on screen as new Bo we have to know oh that's Bo. .
New Bo Peep means a new way to animate her. Out of the big puffy dress and into more practical clothing means a whole new world for Bo in terms of animation and movement. Directing Animator Patty Kihm shares some of the challenges of animating her.
Classic Bo was feminine and reserved in her movements. She wore a restraining outfit that restricted her movements. Bo enjoyed the safety of her child's room, never really adventuring outside. She was content to live indoors with a kid. Bo always had a dry wit and great sense of humor.
Modern Bo still has her dry wit but has grown and matured since the last time we saw her. She is independent, comfortable with being on the road, athletic, and her new outfit gives her the freedom to express that. She is confident and a leader in her new world.
Although she looks human, she is only 10 inches tall and made of porcelain. Early in production we quickly found that she felt too human. Typically in animation we want to exaggerate movements but for Bo we needed to decrease her movements to make her look more like a toy.
One of the challenges we faced was how to portray Bo as both athletic while still feminine. We found that strong, athletic women are often portrayed as masculine in movies. But we wanted Bo to be both.
So how did they accomplish the balance between masculine and feminine? Directing Animator Becky Tower explains where they found their inspiration.
Bo is poised, purposeful, graceful, and strong, much like dancers and gymnasts. We thought this would be the perfect place to start for our reference. Again we have a delicate balance between the fragility of the porcelain material combined with the needs of an action hero. Right away we knew there was a dynamic contrast built into Bo.
First we looked at gymnastics and how they move efficiently, arms straight, legs together. It was like they were protecting their bodies and we thought this would be appropriate for a toy made of porcelain. Then we looked at dancers with their strong posture, and graceful, in control movements.
Another obstacle in her animation was Bo's staff. No longer just an accessory to a shepherdess, this staff is a part of who she is and helps her in her new role.
We explored both realistic and interpretive staff movements. The animators watched videos on martial arts with their fierce, bold, unapologetic, and in your face staff fighting. Also utilitarian uses such as spear throwing and survival skills. We even looked at monkey staff and contact staff performances.
I don't know about you but Bo Peep is my kinda girl. She didn't sit around waiting for life to happen to her or for someone to rescue her. Bo has taken her new life and made it the best one ever. I'm all for any character taking control of their destiny and living life to the fullest.
My only complaint is it's not June yet and the good people at Pixar wouldn't tell me how the film ends. *Pouts*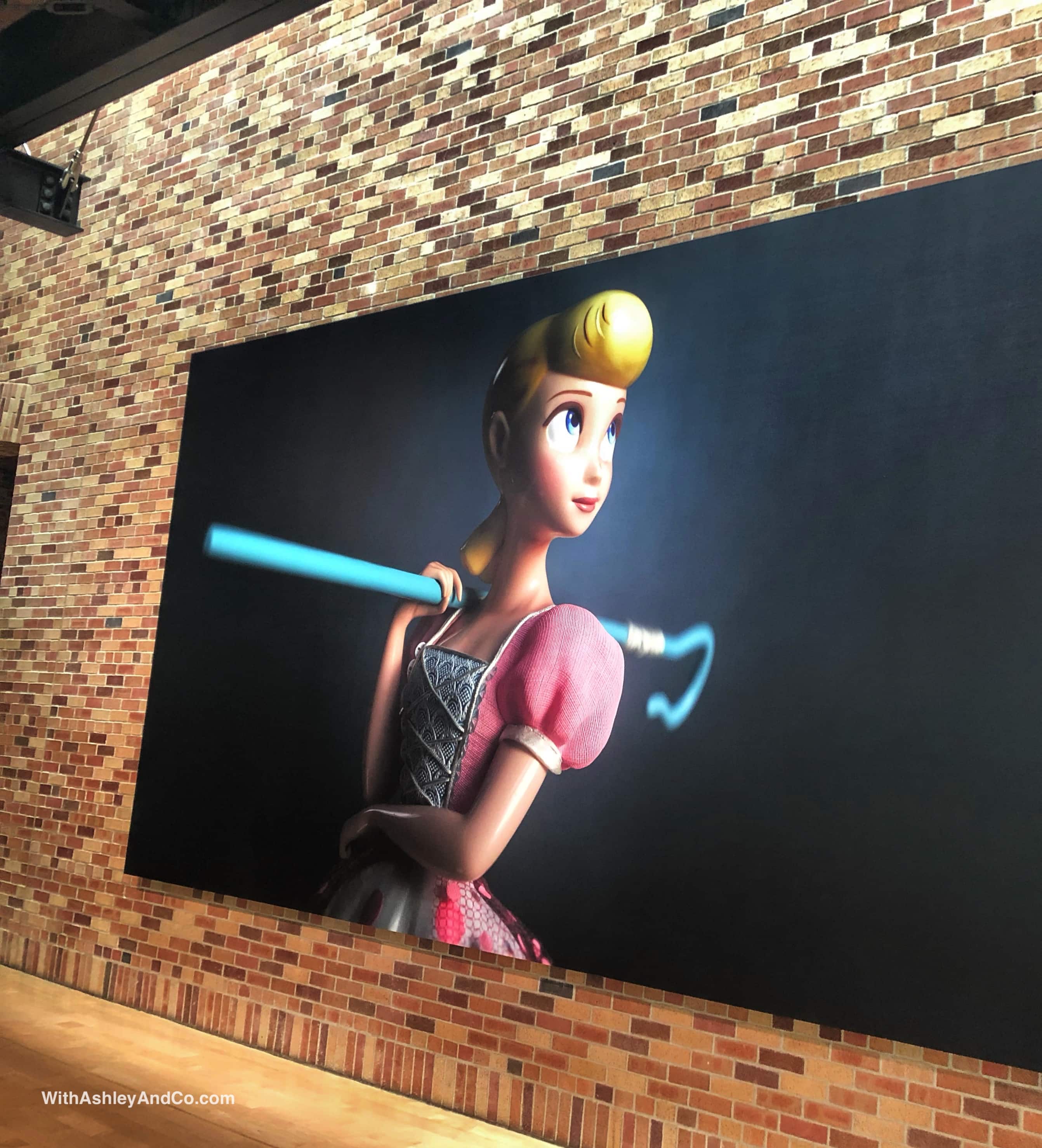 See Bo and the rest of the Toy Story 4 crew when they come to theaters June 21, 2019! Tickets are on sale now!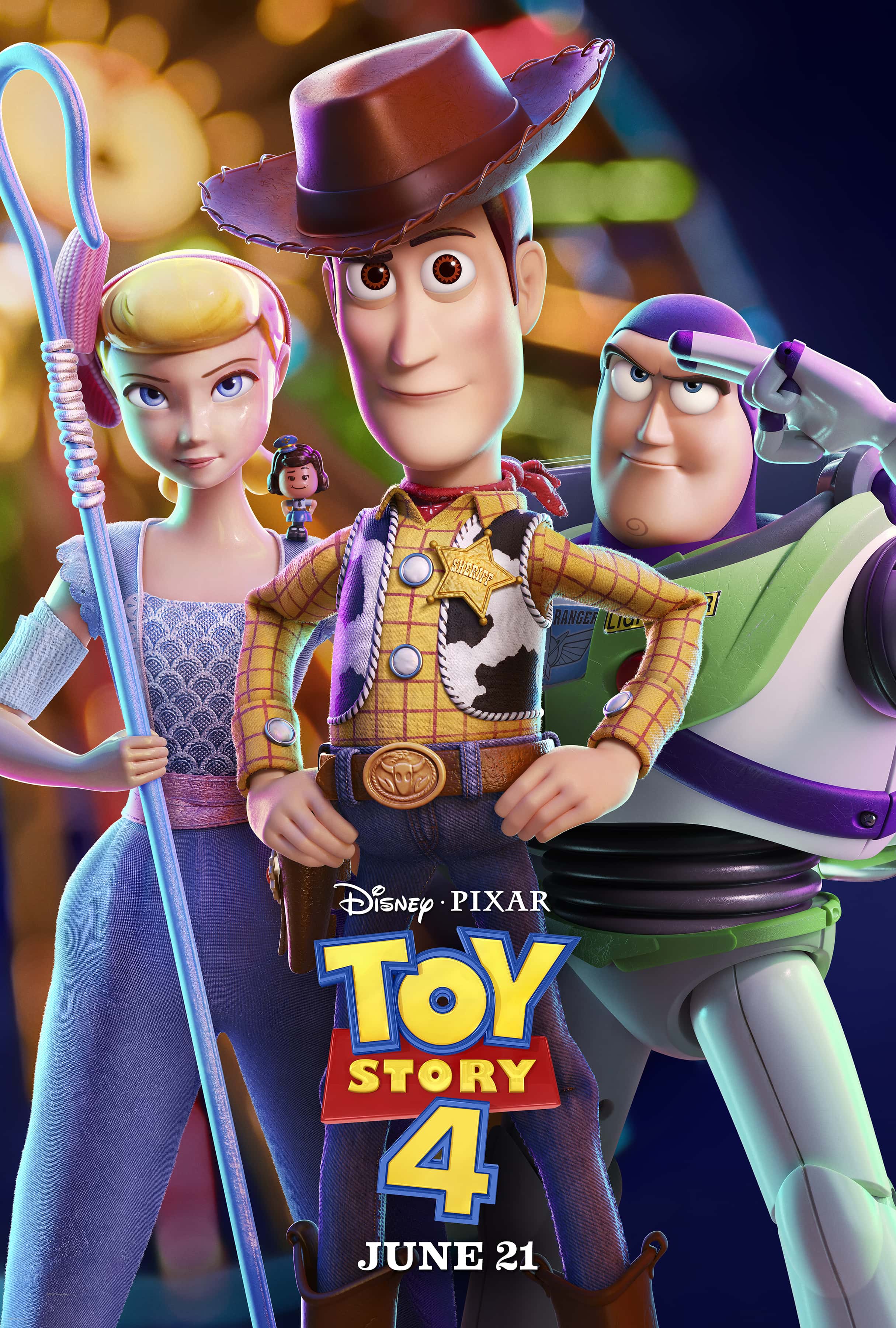 Keep up with your favorite toys on Facebook | Twitter #ToyStory4 | Instagram | YouTube
Toy Story 4 Final Trailer
Pin For Later