Fans of Mr. Lemoncello's Library are going to be excited for the Welcome To Wonderland Book series by author Chris Grabenstein. This hilarious book series tells the story of P.T. Wilkie and all the wacky, crazy things that happen when you live in a motel. We were sent book #3 and book #4 to help kick off our Summer reading adventures. Ready to go join in on the craziness happening at the Wonderland Motel? Then keep reading our Welcome To Wonderland book series review!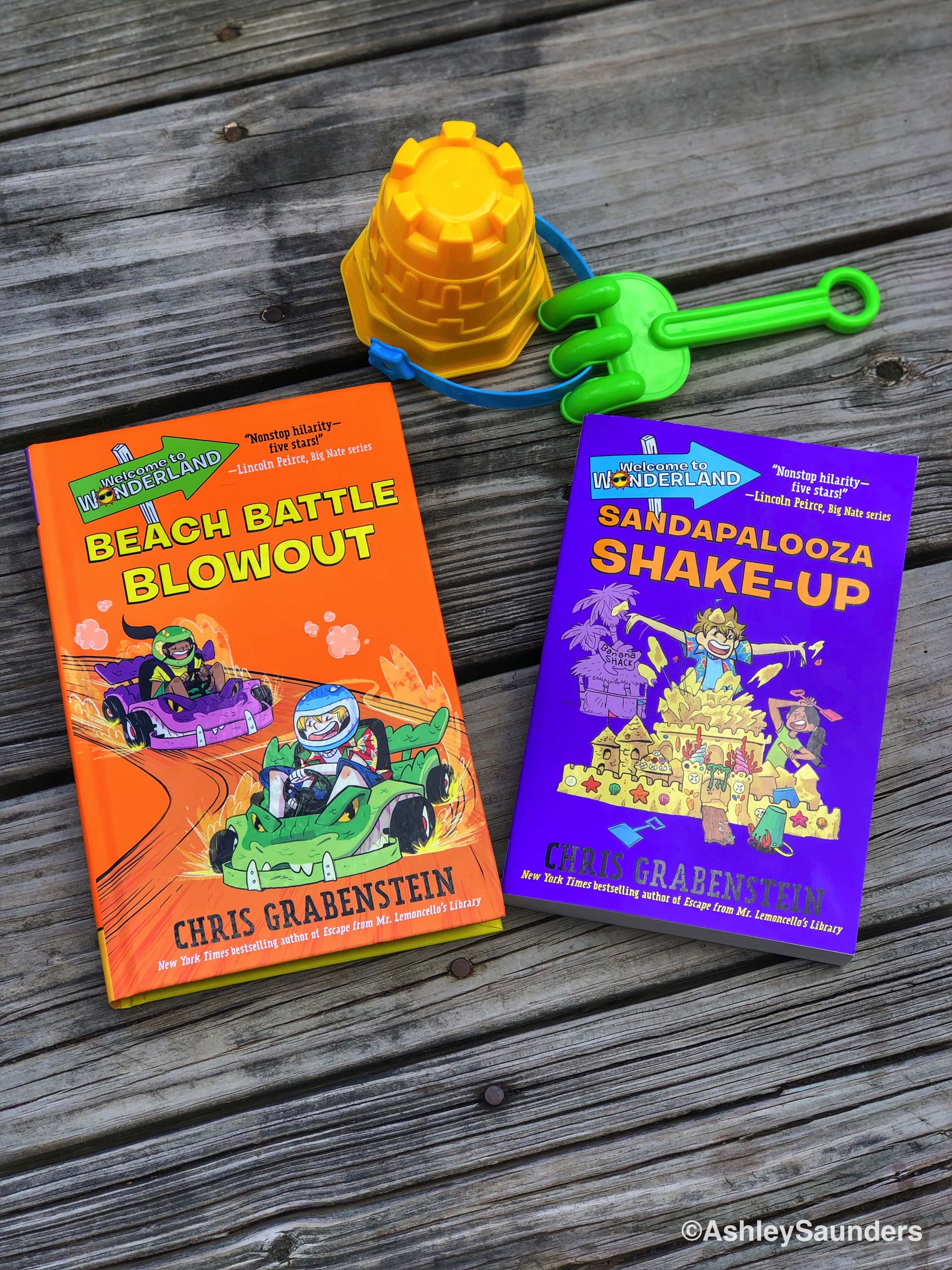 Thank you to Penguin Random House for the books. All opinions are my own. Affiliate links below.
My daughter is an avid reader and couldn't wait to start this series. And while it's written for ages 8-12, grades 3-7, we think even older kids and adults will enjoy it. She is sharing her thoughts on each book below and why they are a great pick for your family.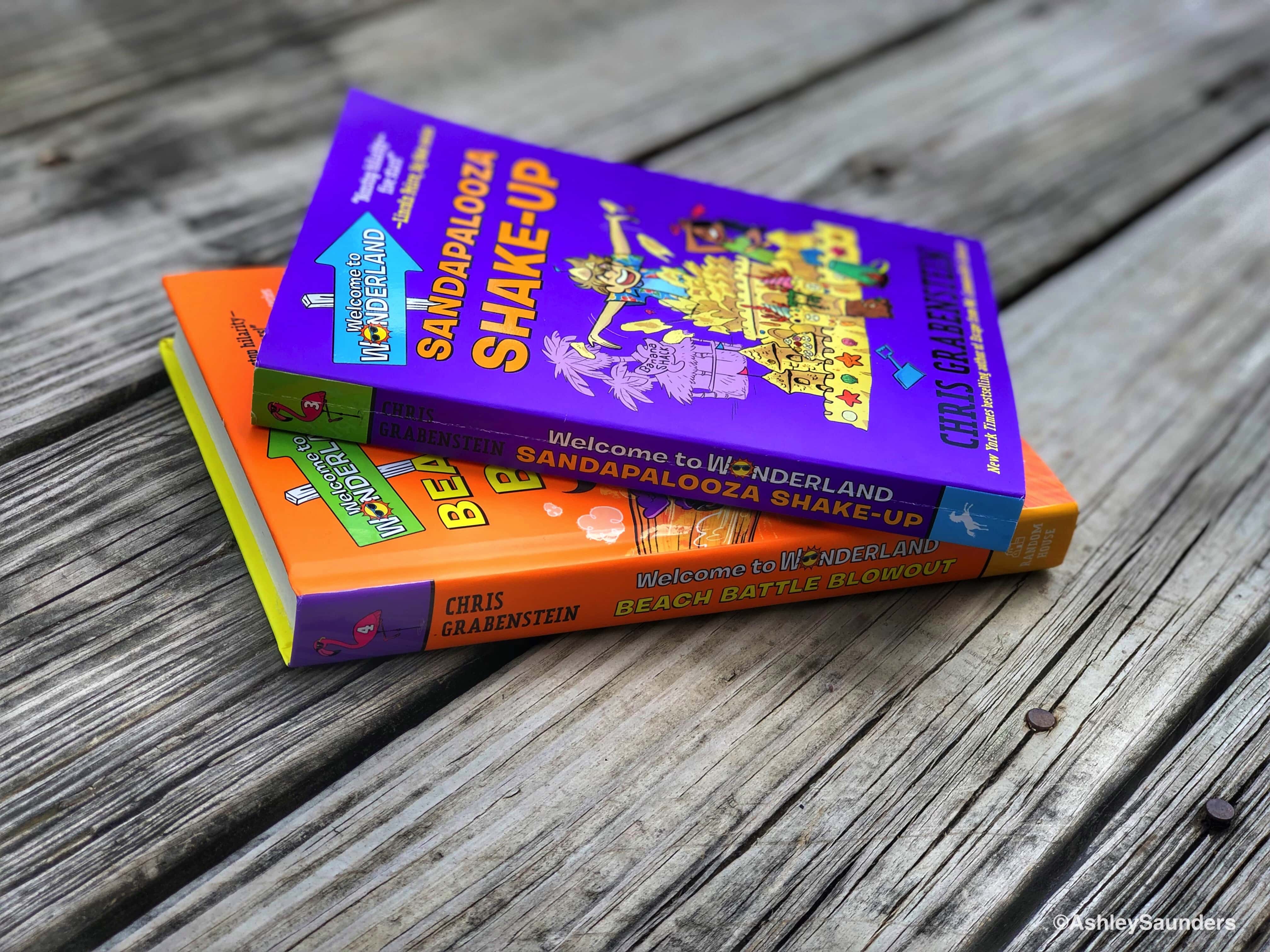 Welcome To Wonderland #3 Sandapalooza Shake-Up
Welcome To Wonderland Sandapalooza Shake-Up is full of mystery and suspense. The motel is competing against their rival to win the sand sculpture contest. They also opened a new restaurant called The Banana Shack. It sells this drink called Orange Sproke.
It's a mixture of coke, sprite, and orange fanta. Sounds crazy right? Oh and an important guest's priceless tiara has gone missing. So P.T. and Gloria (she's my favorite) have to win the contest, keep the restaurant going, and find out who took the tiara!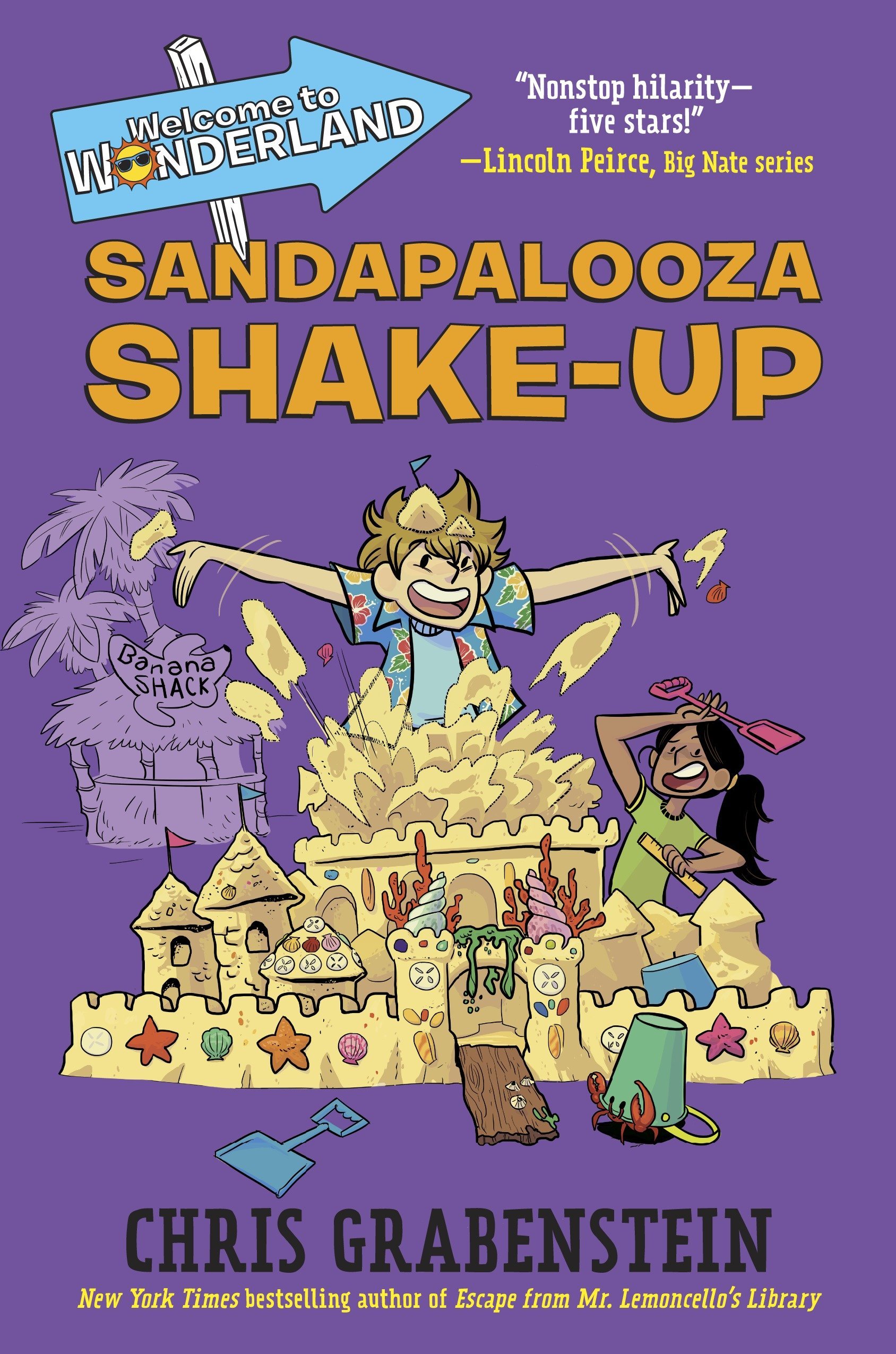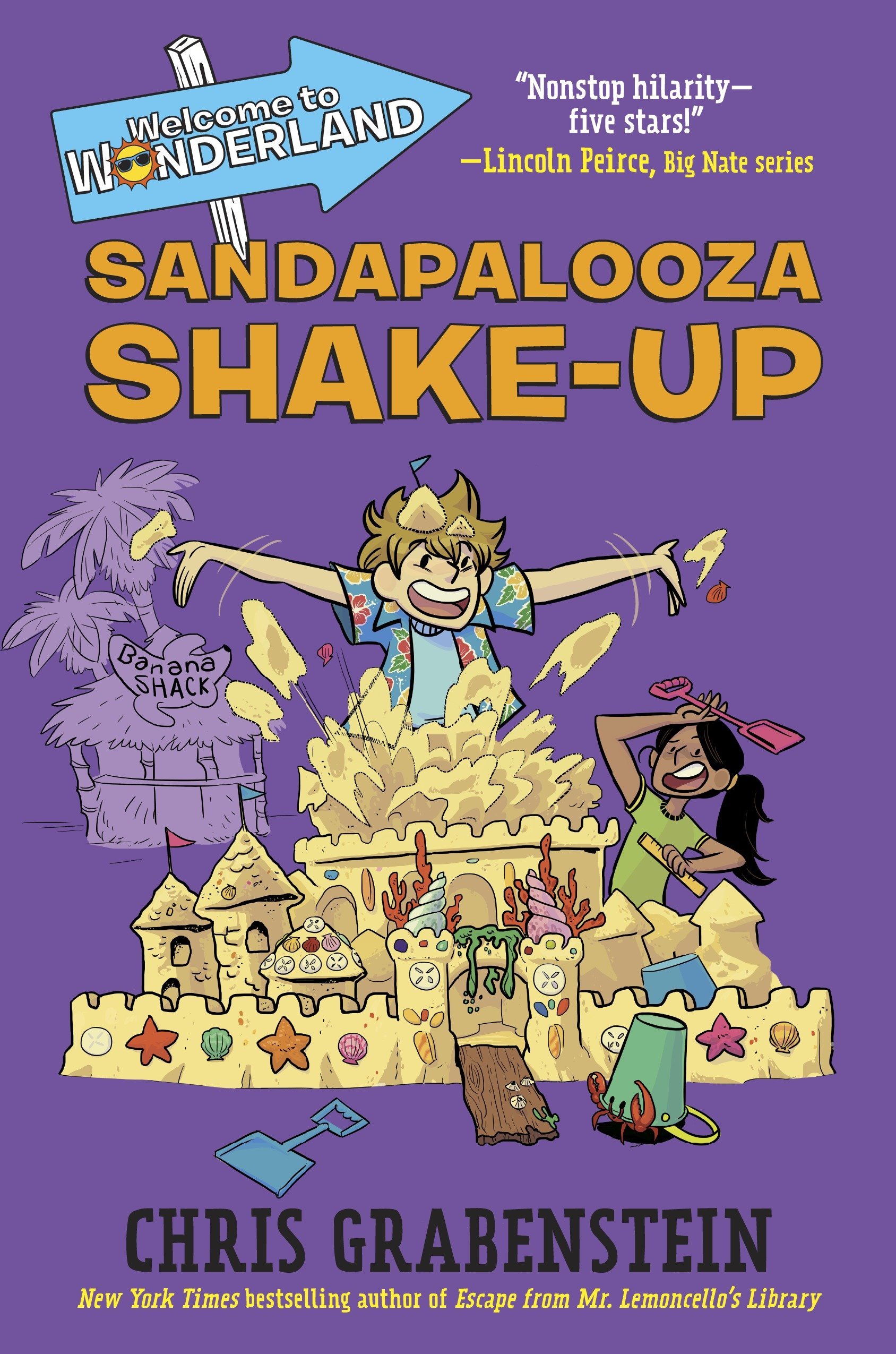 Welcome To Wonderland #4 Beach Battle Blowout
Welcome To Wonderland Beach Battle Blowout sees Wonderland competing to be the best on the beach. Some competitors have roller coasters, jet packs, and pirates! What?! So what are P/T. and Gloria going to do to win? You'll have to read to find out.
I liked all the characters introduced in this book except one. That kid Bradly was a big jerk. So obnoxious. I just wanted him to lose so he would be quiet. Have you ever felt that way about someone in a book?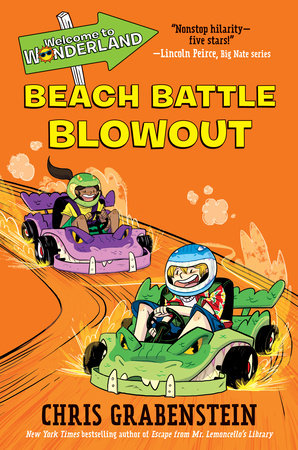 Where Can I Buy Welcome To Wonderland?
You can purchase the entire Welcome To Wonderland series on Amazon or at a bookstore near you. Grab them all because we know the kids are going to want to read them all.
What are your kids' reading this Summer?