Have you ever wondered What Kind Of Car Does a T. Rex Drive? You'll find out in this all new book by Mark Lee. My son who loves both cars and dinosaurs couldn't wait to read this book. See what we thought in this What Kind Of Car Does a T. Rex Drive Book Review and learn 5 fun facts about T Rex too!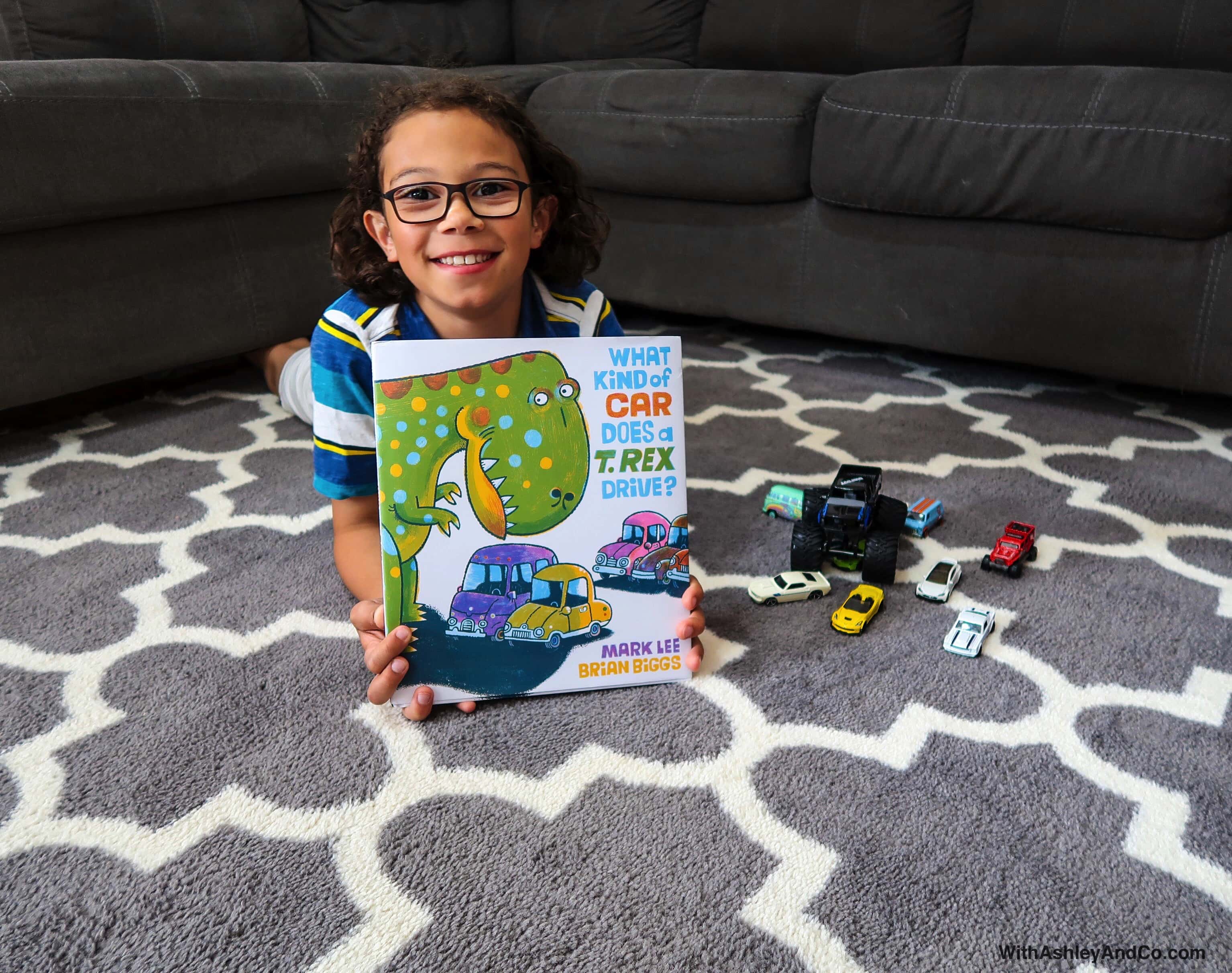 Thank you to Penguin Random House for the book and fun activities. All opinions are my own.
What Kind Of Car Does A T. Rex Drive Book Review
What Kind of Car Does a T. Rex Drive is a fun and colorful book that is perfect for bedtime snuggles or post pool cool offs. Mark Lee tells a cute story about a used car lot and several dinosaur friends who are just looking for that perfect ride. Illustrator Brian Biggs brings the characters to life in a hilarious way.
My son was engaged from start to finish, I enjoyed reading it as well. This is definitely not one of those children books parents groan their way through! If your kids are fans of other dinosaur and vehicle themed storybooks, they are going to love this one.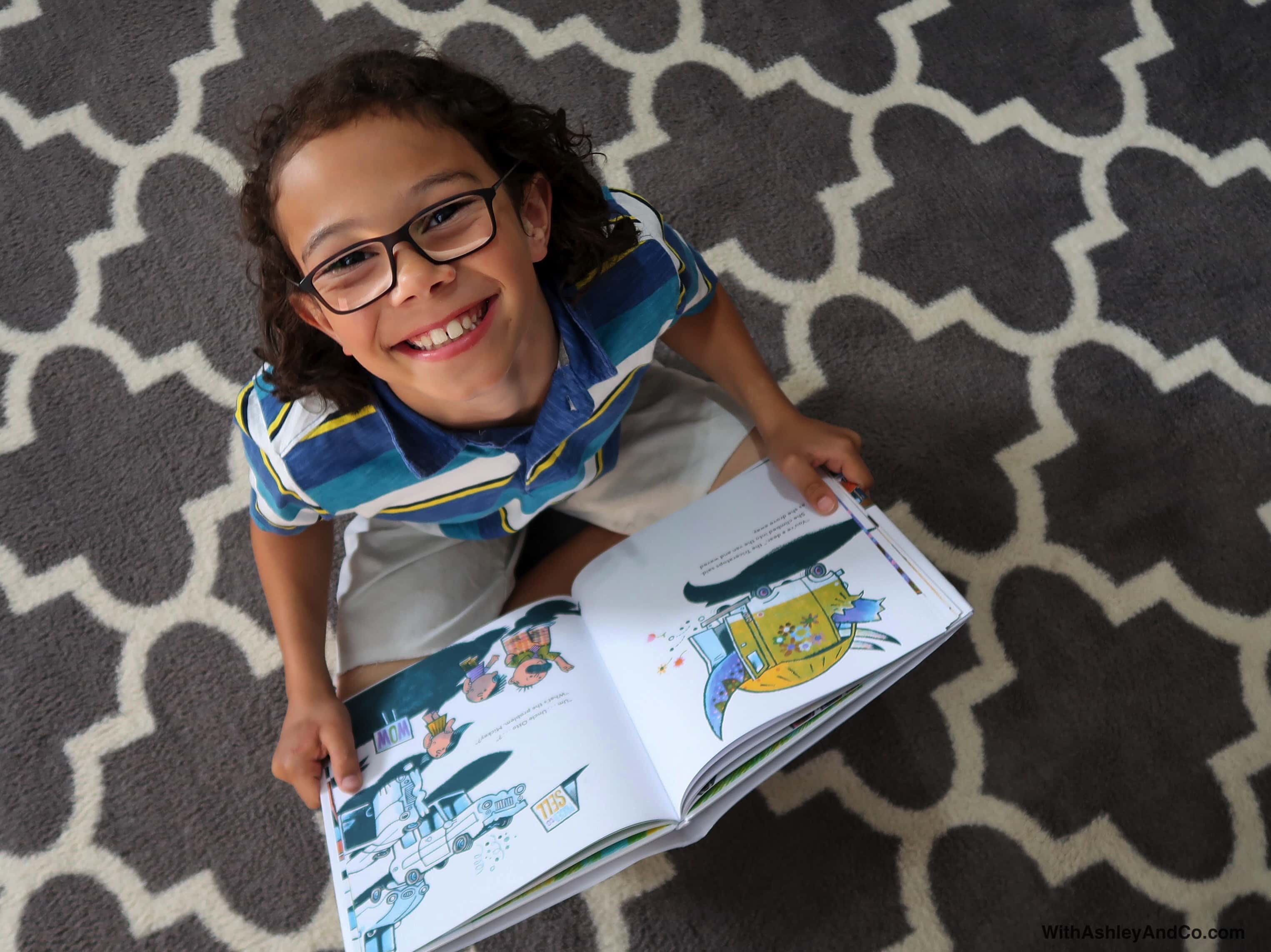 So What Kind Of Car Does A T. Rex Drive?
Our lips are sealed. We don't want to spoil the surprise. But watch out Uncle Otto, the T. Rex isn't the only big customer you have. We hope you can find a car for all our dinosaur friends!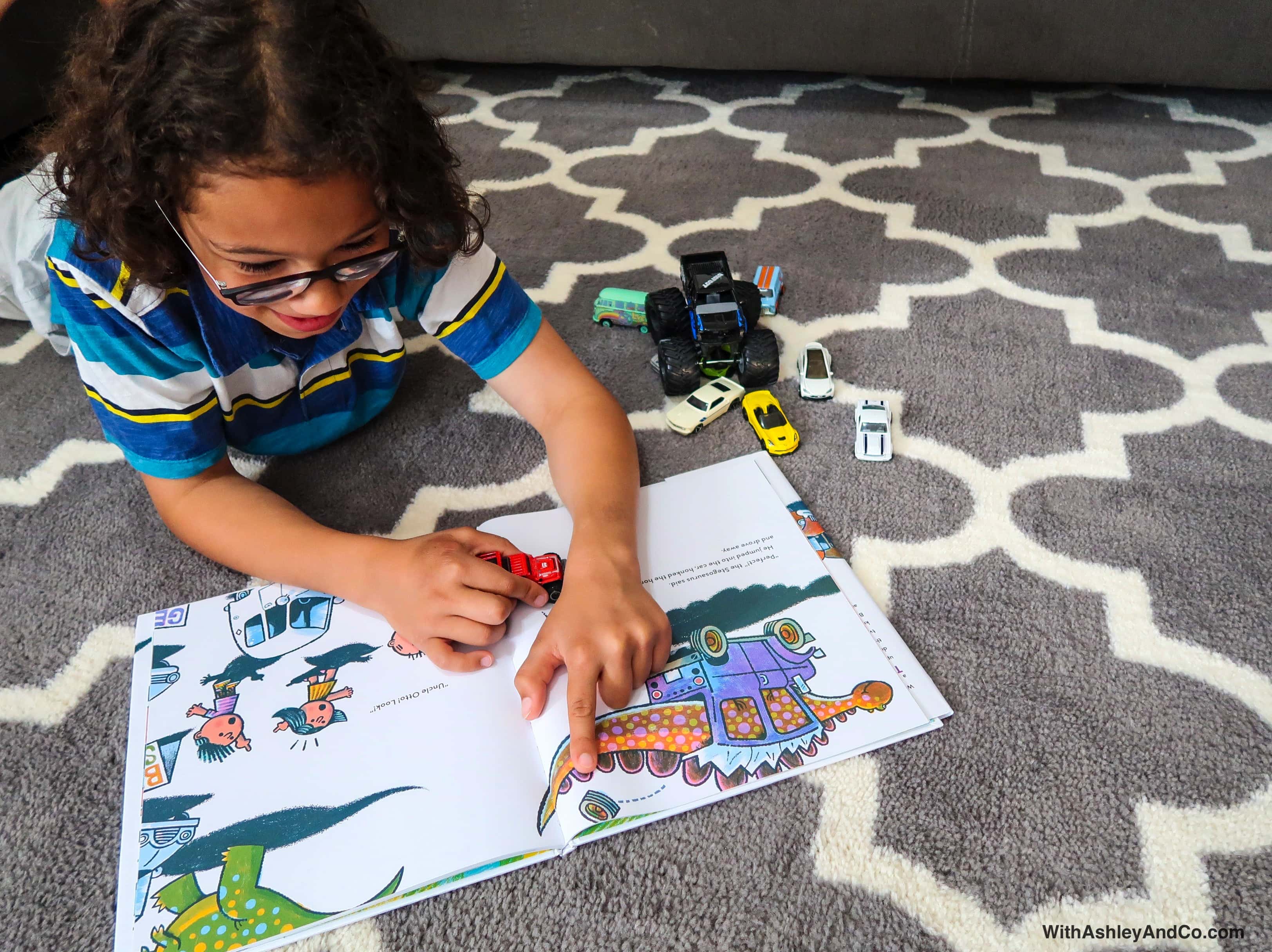 About What Kind Of Car Does a T. Rex Drive?
When a stegosaurus, a pterodactyl, and a triceratops all show up at Uncle Otto's car lot, he doesn't have a clue how to help them. After all, he's never sold a car to a dinosaur before. Luckily, Ava and Mickey–two kids with a lot of dino knowledge–are there to help pair each customer with the perfect vehicle. But here comes the T. Rex, and he wants to buy a car too! And he's surprisingly hard to please… So what kind of car does a T. Rex drive? A microcar? A convertible? A minivan? You'll just have to read to find out!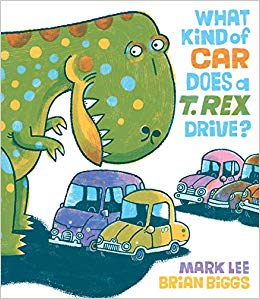 Where to Buy What Kind Of Car Does a T. Rex Drive?
What Kind Of Car Does a T. Rex Drive? is available at a bookstore near you. Of course my favorite place to pick up books for the kids is on Amazon.
5 Fun Facts About T. Rex
The T. Rex roamed the planet during the late Cretaceous Period 65 million years ago. They lived in what's now the USA and Canada.
Tyrannosaurus Rex comes from Greek and Latin words meaning 'Tyrant Lizard King'. Pretty fitting right?
T. Rex's could grow up to 12m long and 6m tall!
How would you like to come face to face with 50-60 banana sized teeth? That's what you will see if you asked a T. Rex to say cheese.
These weren't brainless savages, T. Rex were very smart due to their brain which was twice as big as the other giant carnivores of their time.