We love wings in our house! There are a lot of flavors, but my favorite has always been barbecue. I came up with this gluten free recipe to try and it turned out amazing! Don't take my word for it. I mean my son said I'm the best wing cooker in the world so that should tell you something 😉
Best Honey BBQ Chicken Wings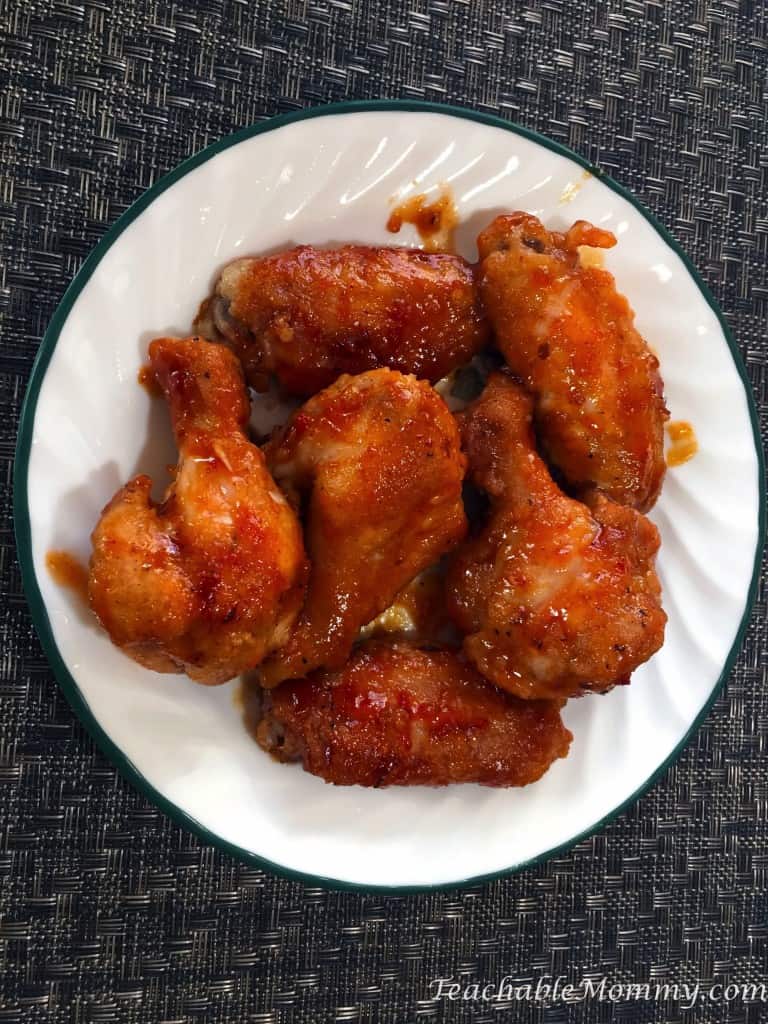 After perfecting the recipe and conducting some taste tests, I figured it was time to share the best Honey BBQ Chicken Wings!
Gluten Free Honey BBQ Chicken Wings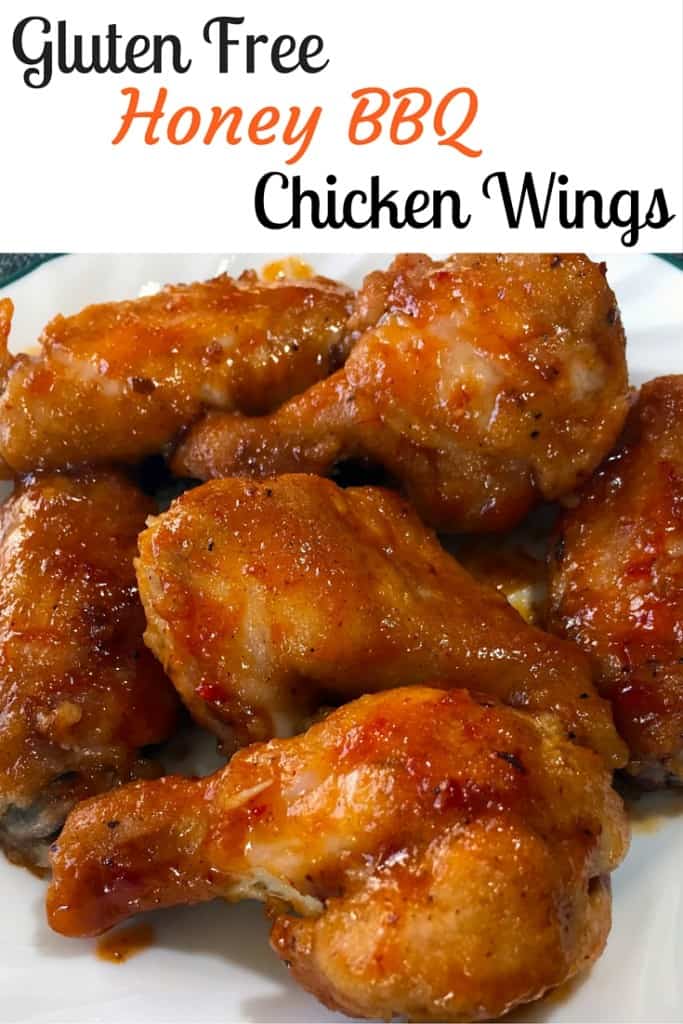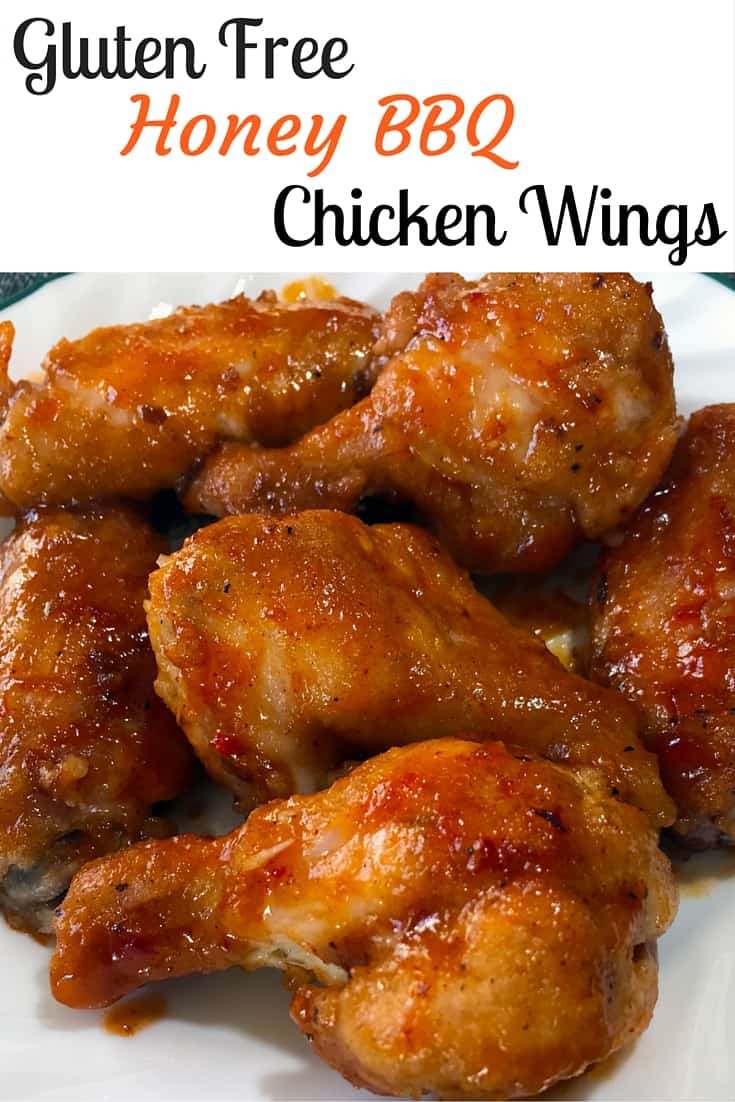 Ingredients
For Wings:
20-30 Chicken Wings
1/2 Cup Flour (I used Gluten Free)
1 Tsp Salt
1 Tsp Garlic Powder
1/2 Tsp of Onion Powder
Avocado or Olive Oil Cooking Spray
For Sauce:
1 Cup of BBQ Sauce
1/2 Cup of Honey
1 Tsp of Garlic Powder
Directions
Preheat the oven to 425 Degrees.
In a medium to large bowl, mix together flour, salt, garlic powder, & onion powder.
Wash and dry the chicken wings. Then dip into flour mixture until coated.
Line your baking dishes with aluminum foil and spray with oil.
Arrange the chicken wings in the dish and place in oven.
Cook for 20 minutes then turn the wings.
Cook an additional 15-20 minutes, until chicken is cooked.
Remove from oven and baste the chicken wings with the sauce mixture. Turning to be sure to coat both sides. Place extra sauce to the side for additional dipping sauce if desired.
Place the chicken wings back in the oven for an additional 5-10 minutes.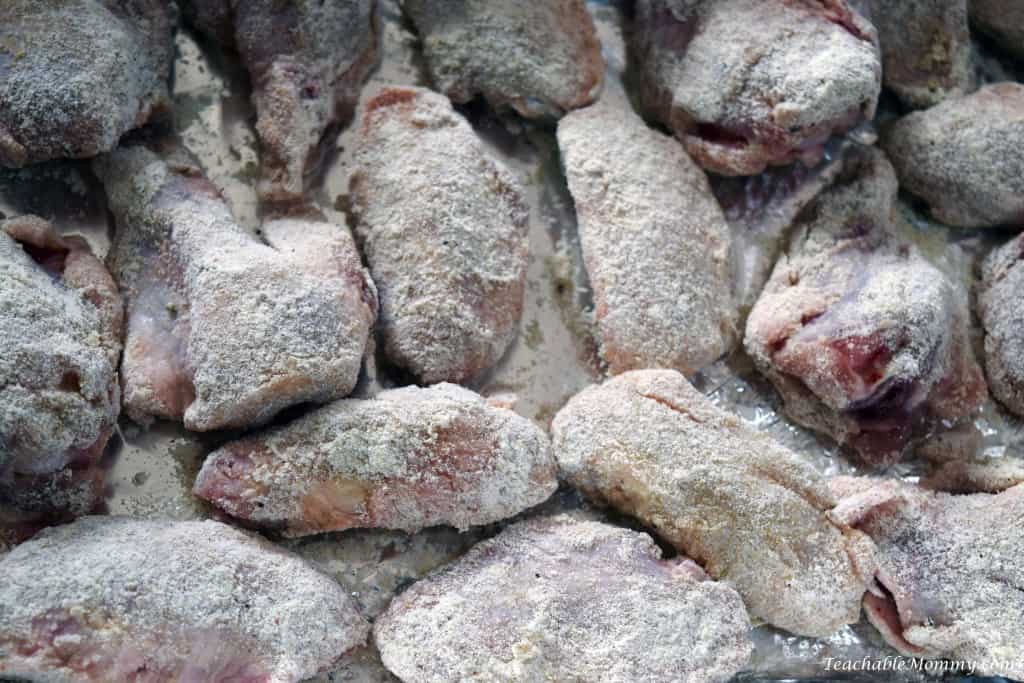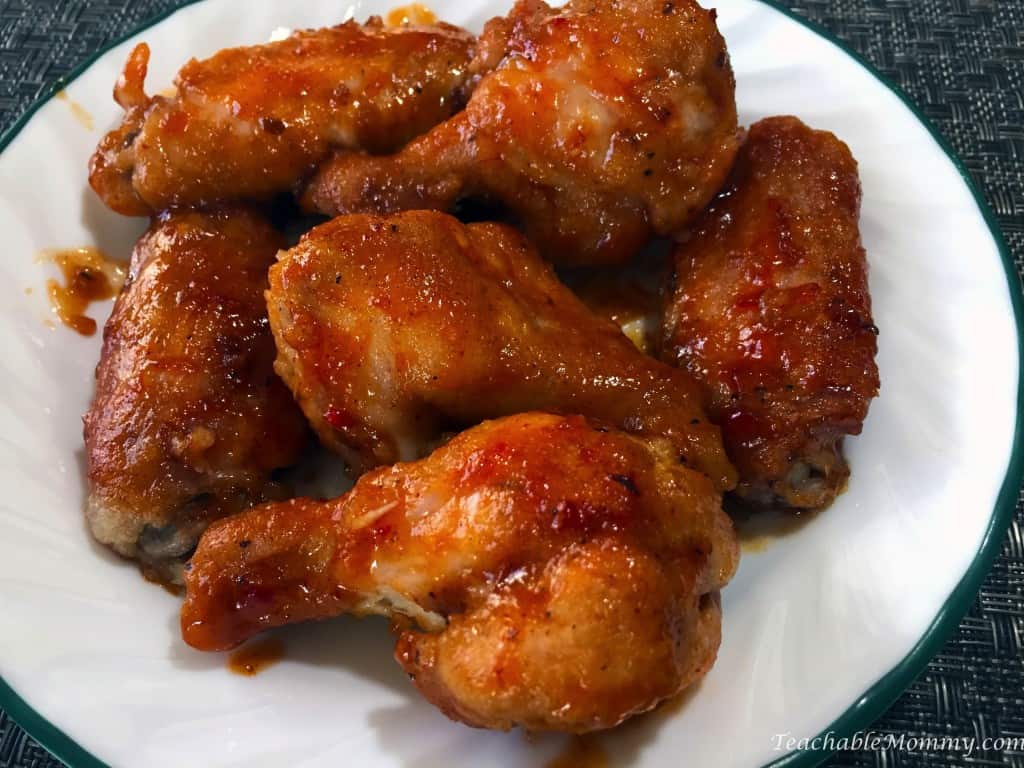 What is your favorite flavor of wings?