Who else saw Captain Marvel and are on Team Carol? To celebrate our love for Carol Danvers, we created a DIY Dog Tags inspired by Carol's Air Force tags. This Captain Marvel craft is easy to make and customizable. So pick an awesome call sign and get to crafting!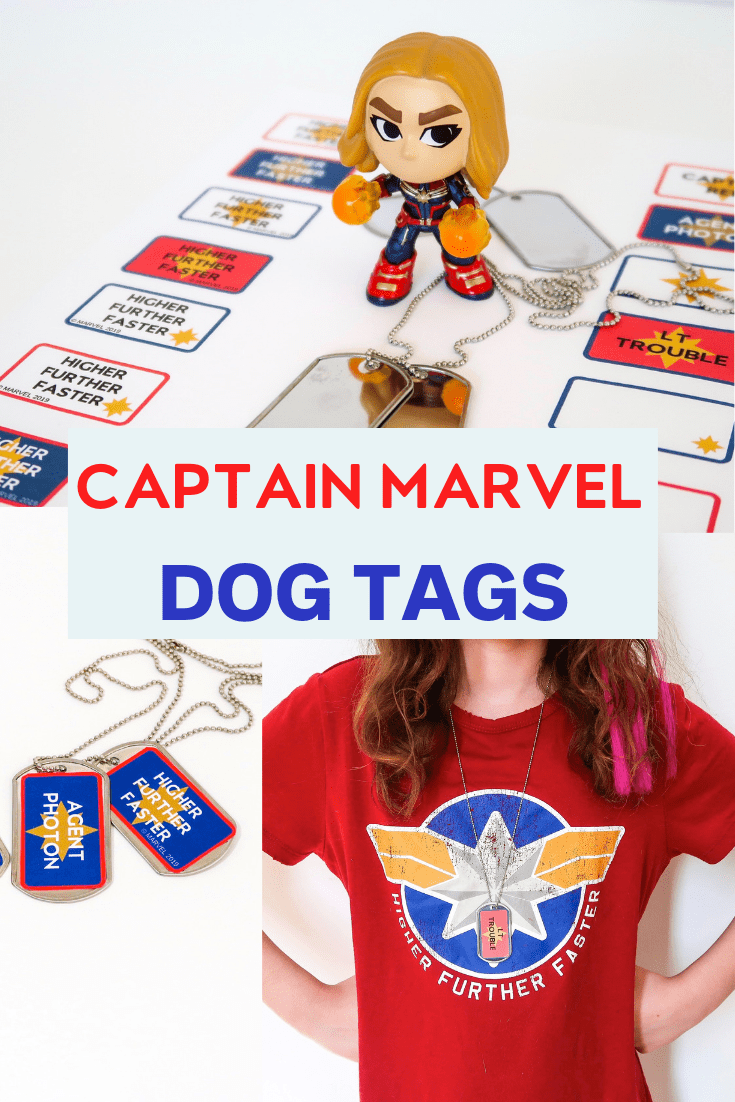 Who is Captain Marvel?
Are you new to the Marvel family? Carol Danvers aka Captain Marvel is a powerful superhero who received her powers during an explosion. Her body absorbed the energy of the Tesseract, allowing her to fly, shoot photo beams from her hands, and kick butt all around.
She is an awesome character not only in the MCU but also in the comic books. I recommend these comics to read before Captain Marvel if you want a more in-depth look at what makes Carol so great.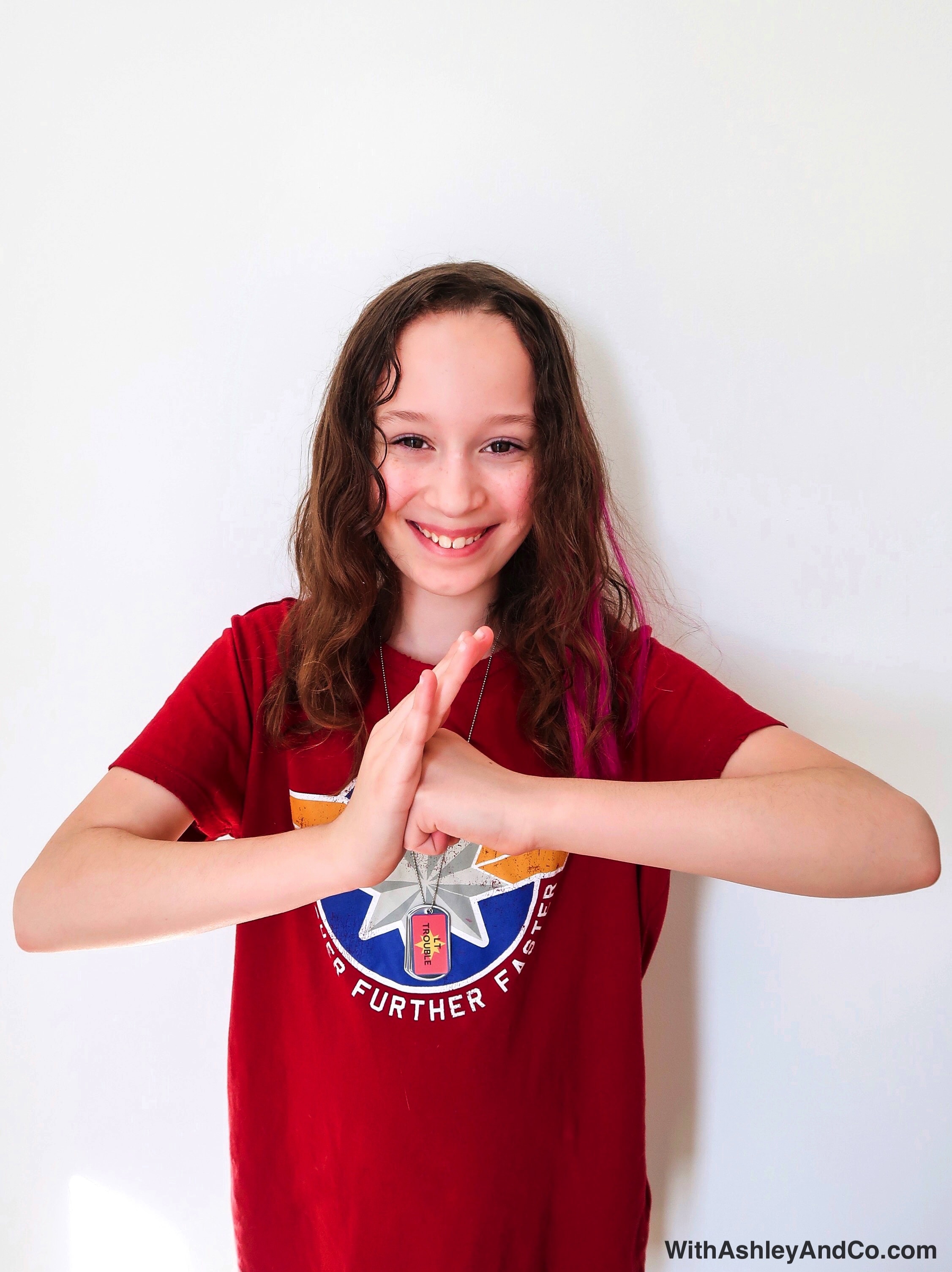 Why Captain Marvel Is Awesome
Both the character and the film show why Captain Marvel is awesome. She is a good friend and person. Someone, like Captain America, who wants to do the right thing even if it costs her everything. Carol is willing to do what it takes to save lives and right wrongs.
The film itself, really struck a cord with me. It is empowering to young girls and women alike. It encourages everyone to strive for their best. Reminding us that no one gets to tell you who to be or what you are capable of.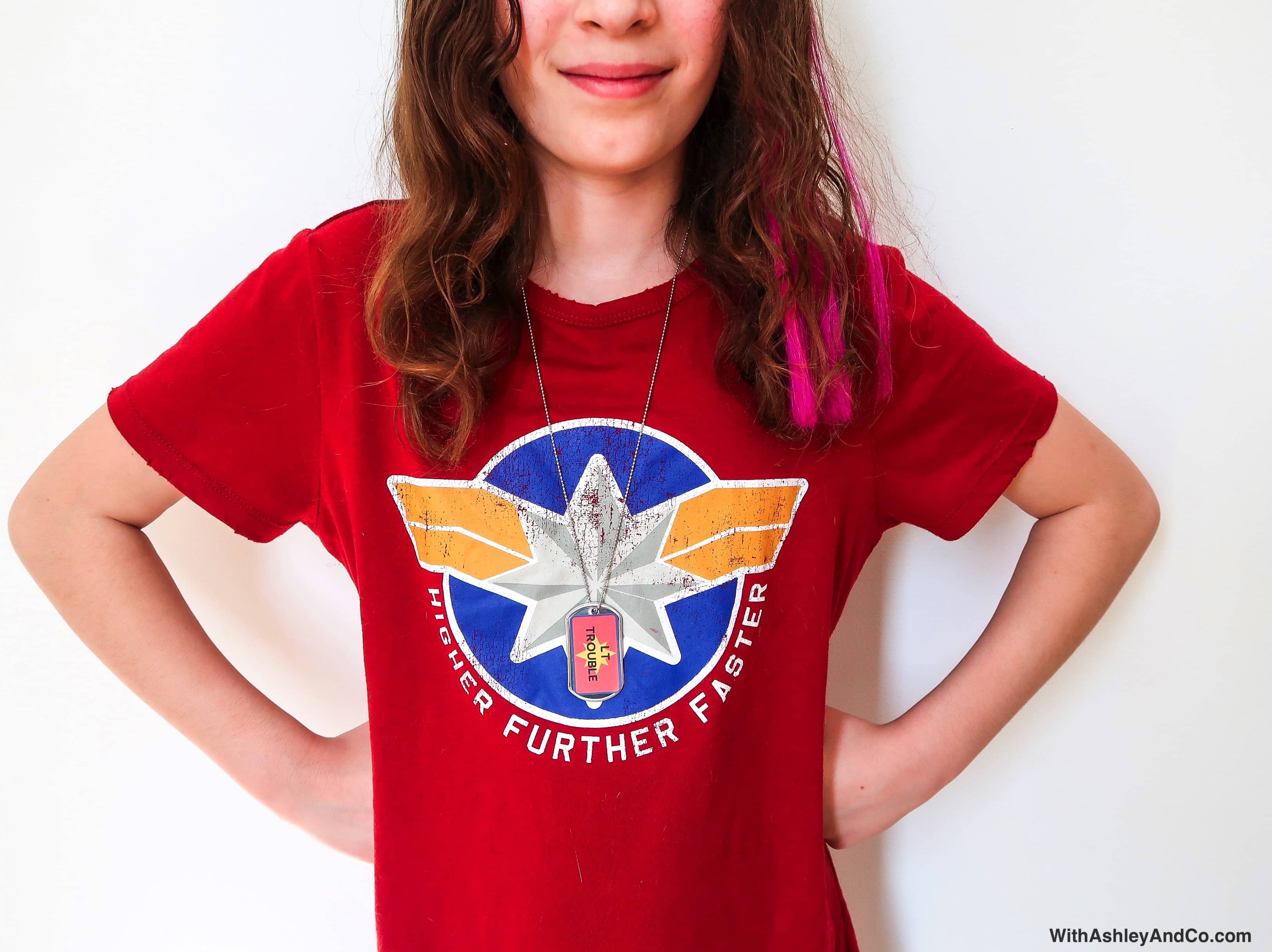 Captain Marvel Craft | DIY Dog Tags
One of the things my kids really wanted that we could not find in the store, were Captain Marvel Dog Tags. What's a mom to do then? Make them herself.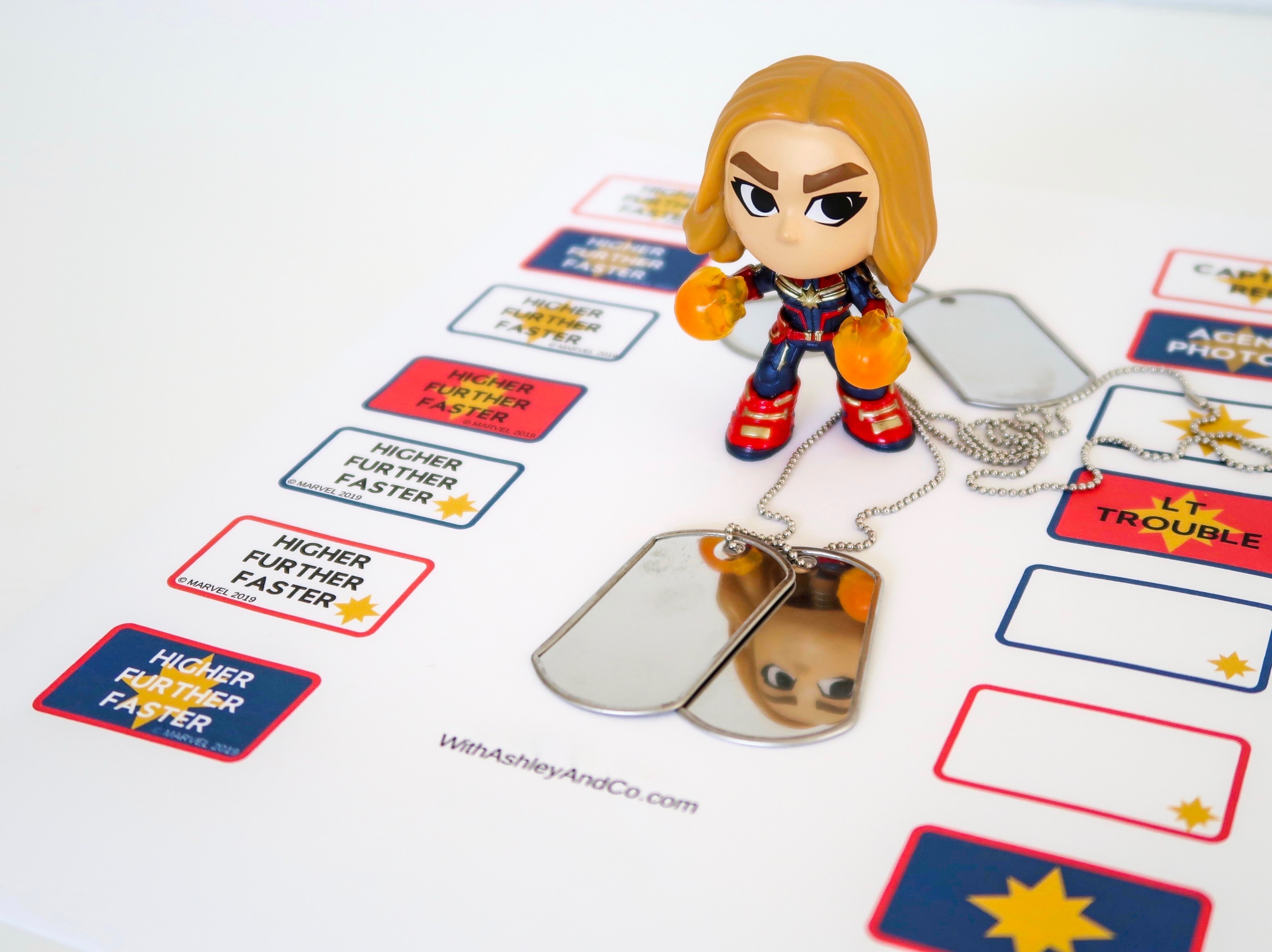 Like I said, these are easy to make and customize with whatever your children would like them to say. You only need a few material and the sticker template which I included below. Use whatever PDF editing program is installed on your computer to add names to the dog tags.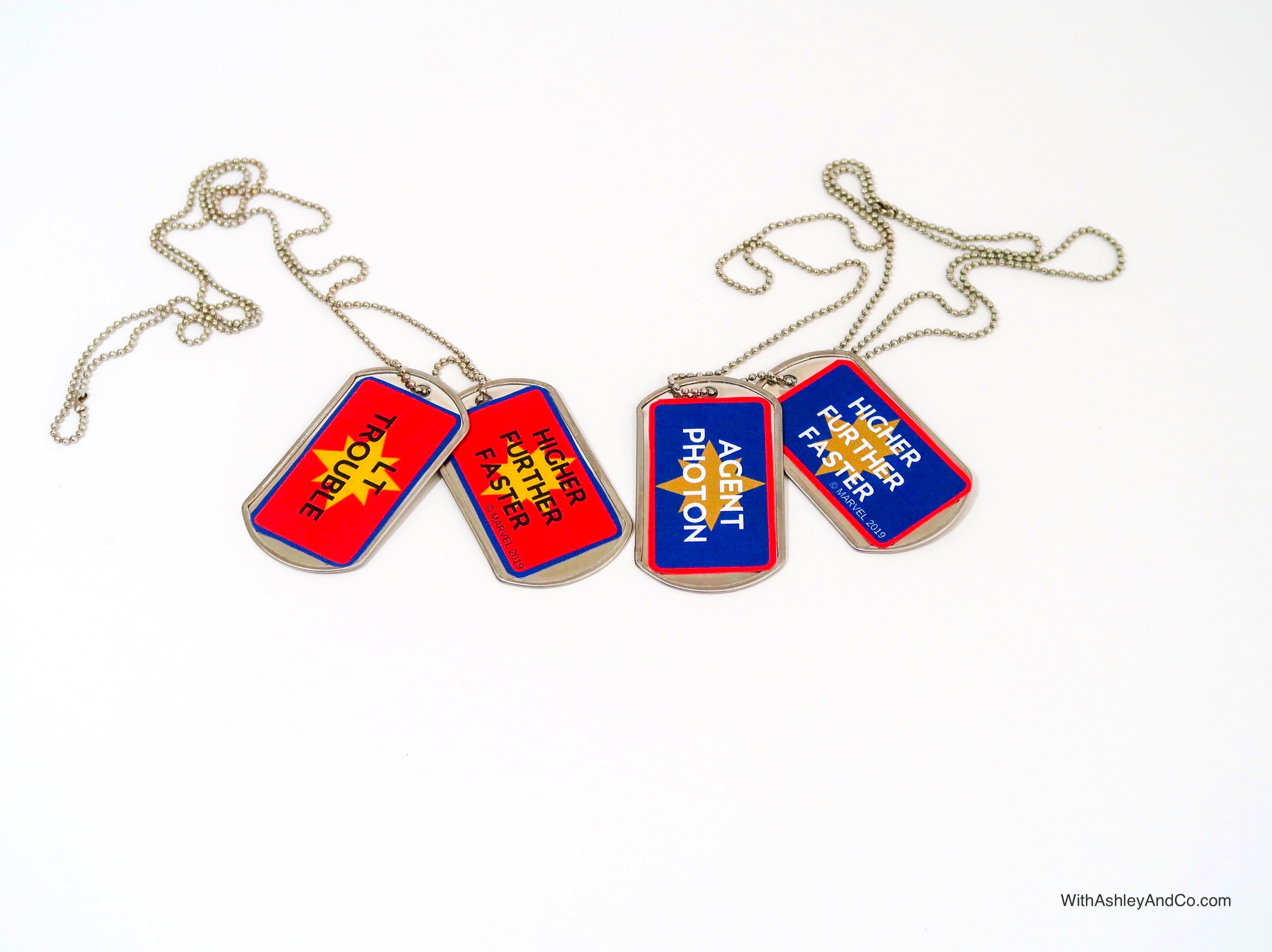 I even made some for myself because who said kids get to have all the fun? My daughter wanted to make some Captain Marvel Dog Tags for her Goose The Cat too. You can't say no to a flerken!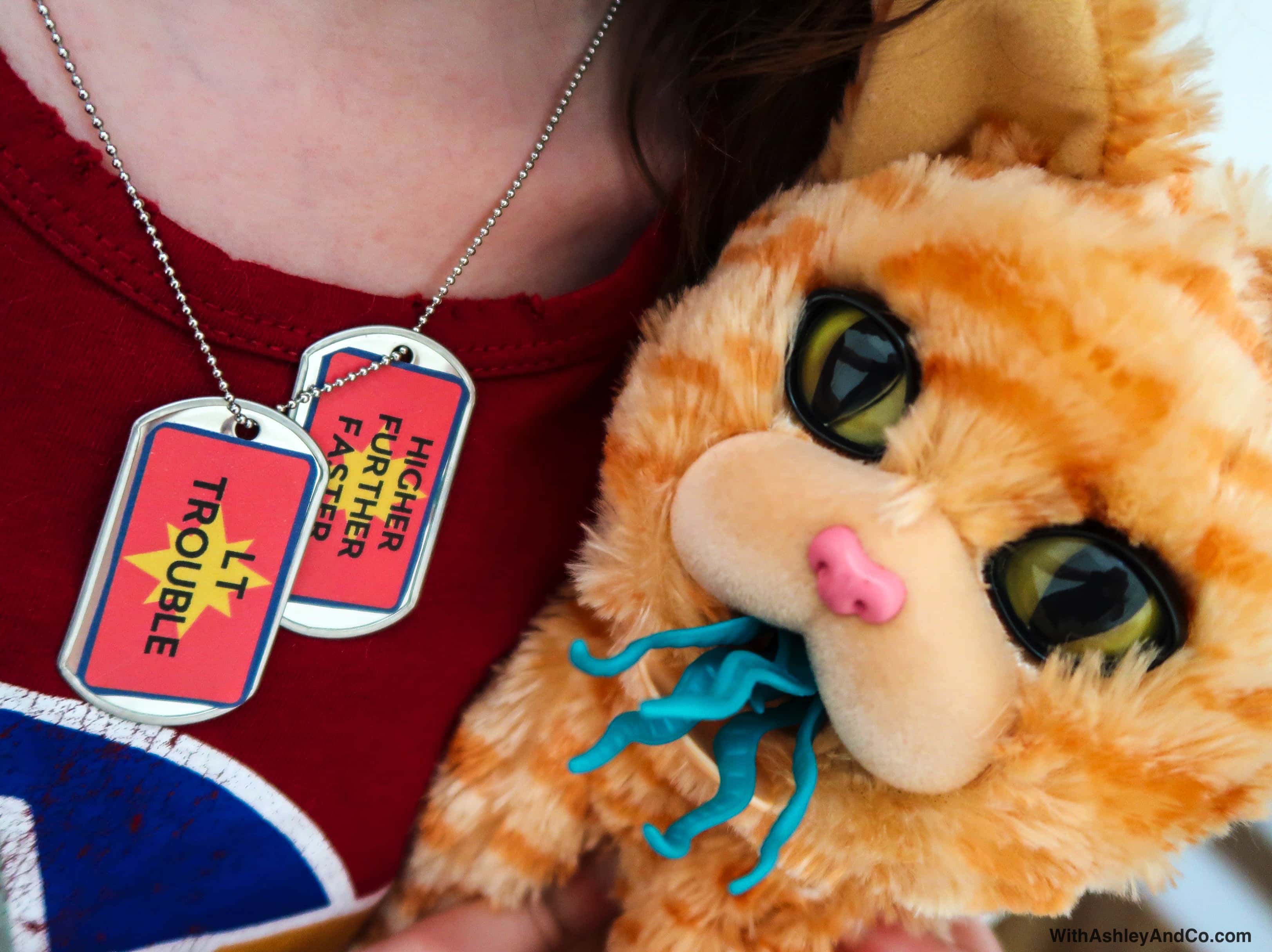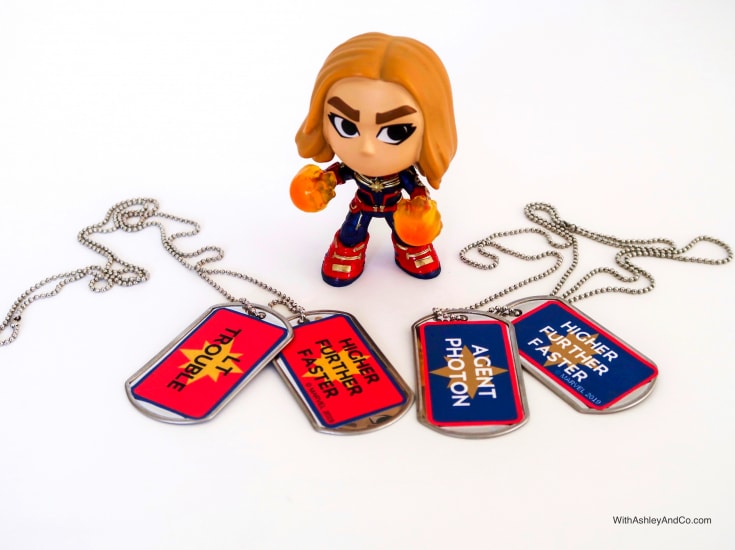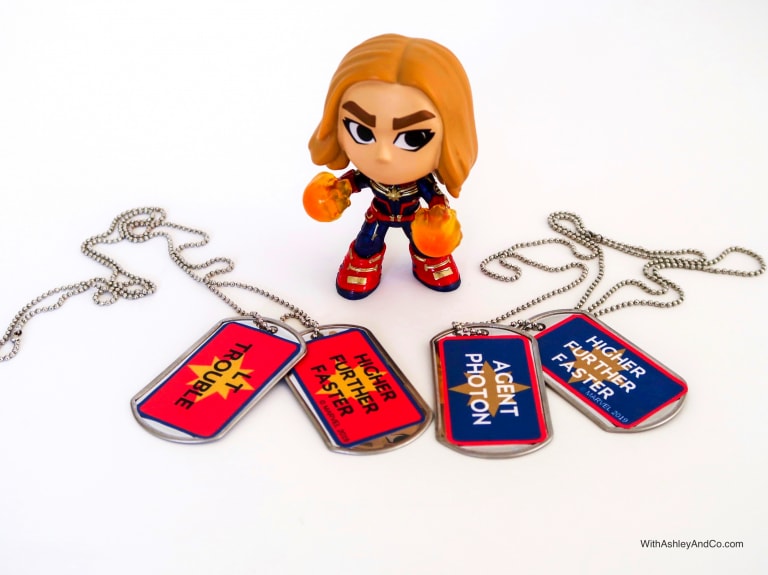 Captain Marvel Craft | DIY Dog Tags
Create your own customizable Captain Marvel Dog Tags!
Materials
Instructions
1. Download the free sticker template and customize the name.
2. Print stickers using the Sticker Project Printer Paper.
3. Cut out the stickers, along the outer edge of the design, and remove the backing from them.
4. Then place the Higher, Further, Faster sticker on one dog tag and the customized name on the other.
5. Gently coat with clear nail polish to protect the stickers from splashes of water. Be careful not oversaturate the sticker. Feel free to add another coat after the first has dried.
6. Measure out the desired length for the Silver Ball Chain, carefully cutting the metal. Attach the clasp (included with the chain) to one side.
7. Thread the chain through the hole in the dog tags and secure other side of the clasp.
8. Get ready to go Higher, Further, Faster just like our hero Captain Marvel!