Summer reading is in full swing at our house and the kids have not been able to put down the Percy Jackson and the Olympians books by Rick Riordan. I have never seen my son so excited to read a chapter book before. My bookworm of a daughter is not only reading the series but also writing her own story about her life as a demigod. To celebrate, I made something blue and delicious for the kids to enjoy. Read on to learn how to make your own Percy Jackson Sea Candy Bark and why we all love the Percy Jackson series.
I've partnered with the Disney Book Group to share about our experiences with the Percy Jackson and the Olympians series. All opinions are our own.
Percy Jackson and the Olympians | Why the Kids Love This Series
One thing I love about the Percy Jackson series is that it is a learning experience. The kids and I have been finding out about so many different Greek gods, including ones you never hear about. Do you know who Janus is? I know I didn't until Book 4: The Battle of the Labyrinth. FYI Janus is the two-headed minor god of choices, doorways, beginnings, and endings.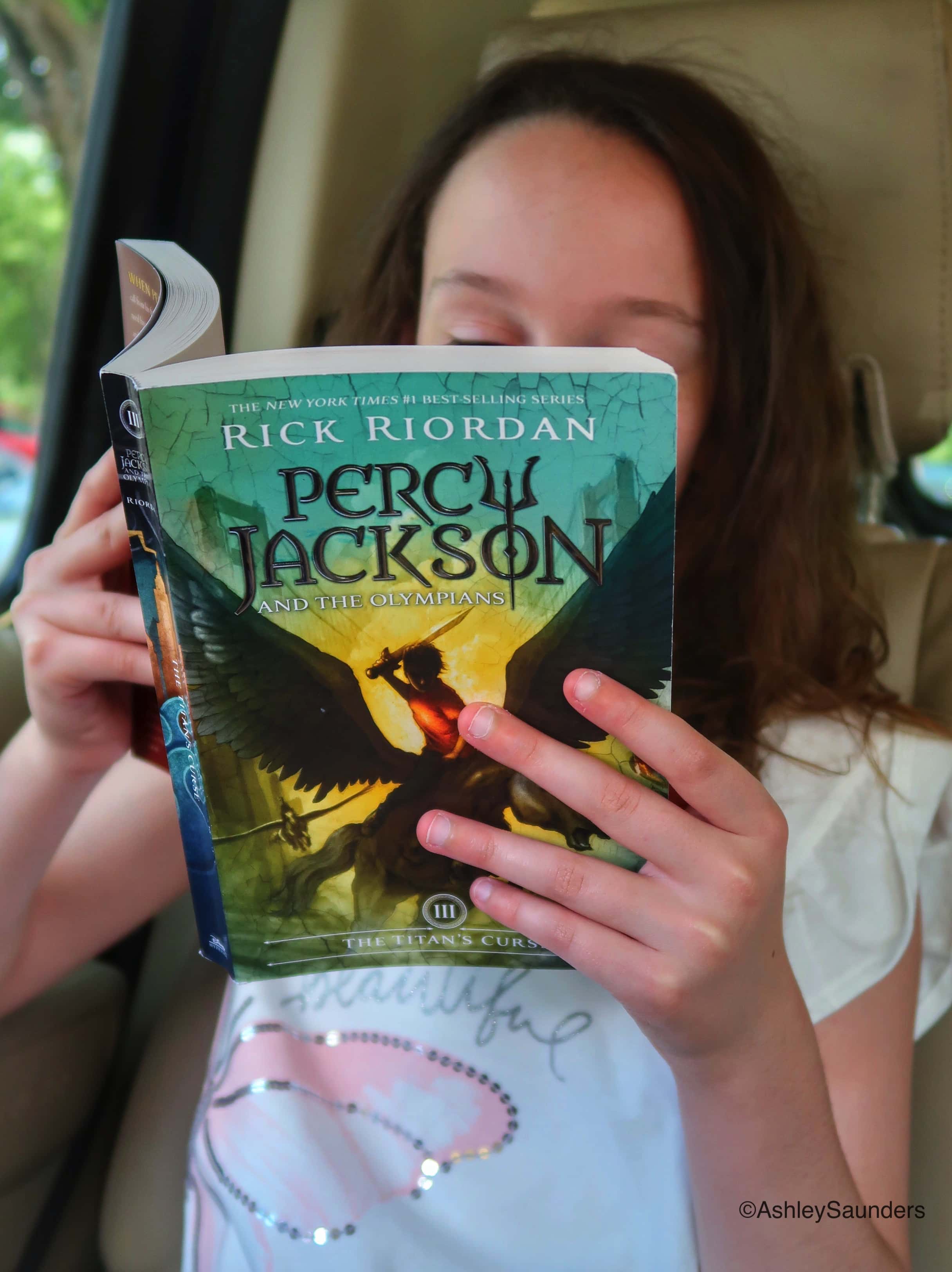 Both kids have been binging (is that a thing with books?) the Percy Jackson series. My daughter has just finished Book 3: The Titan's Curse, while my son is almost at the end of Book 2: The Sea of Monsters. Me? Well I'm ahead and starting Book 5: The Last Olympian. Percy Jackson and the Olympians is a fun read for all ages and it gives the kids and I a lot to talk about. I'm 100% certain my daughter and I are children of Athena while my son might be an Ares or Poseidon camper, depending on the day.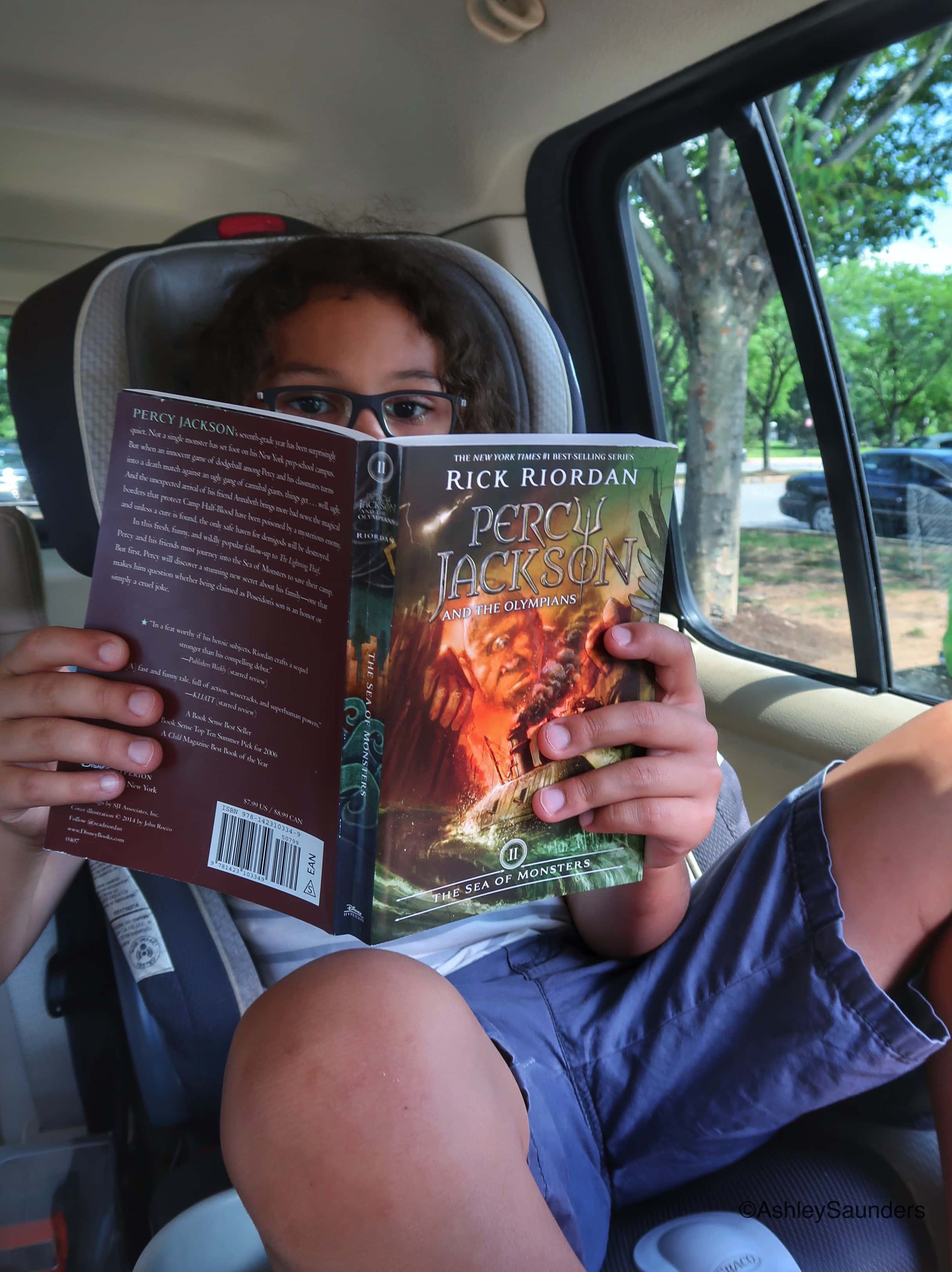 When I say binging, I mean they are barely putting the books down. We went on a minivacation and the Percy Jackson books came along for the ride. Whether in the car or lounging in the hotel room these two have their noses buried in a book. I can't say I blame them; I can't wait to find out how it ends! Even thought I hate when series end. Lucky for all of us Rick Riordan has more books for readers to enjoy. Find them here: ReadRiordan.com
My daughter is enjoying learning about Greek mythology. She is coming to me all the time to talk about something new and exciting she read in the books. Recently, she told me that reading how Percy, Annabeth, and Grover are brave despite everything scary thrown at them, has inspired her to face her fears and trust in herself. My mom heart is bursting.
Then there is my son. He is all about the monster fighting action, sword fighting, and chariot races. If it involves sending someone or something back to Tartarus he is there for it. His favorite character is Percy and he constantly asks when he will get a Riptide. I told him keep checking his pockets; maybe it will turn up one day.
Like Sally, Percy's mom, I also like to make special treats for my kids. In honor of Percy's favorite color food and his Olympian heritage, I whipped up a tasty batch of Sea Candy Bark. I think Sally, Percy, and even Poseidon would approve of this blue dessert.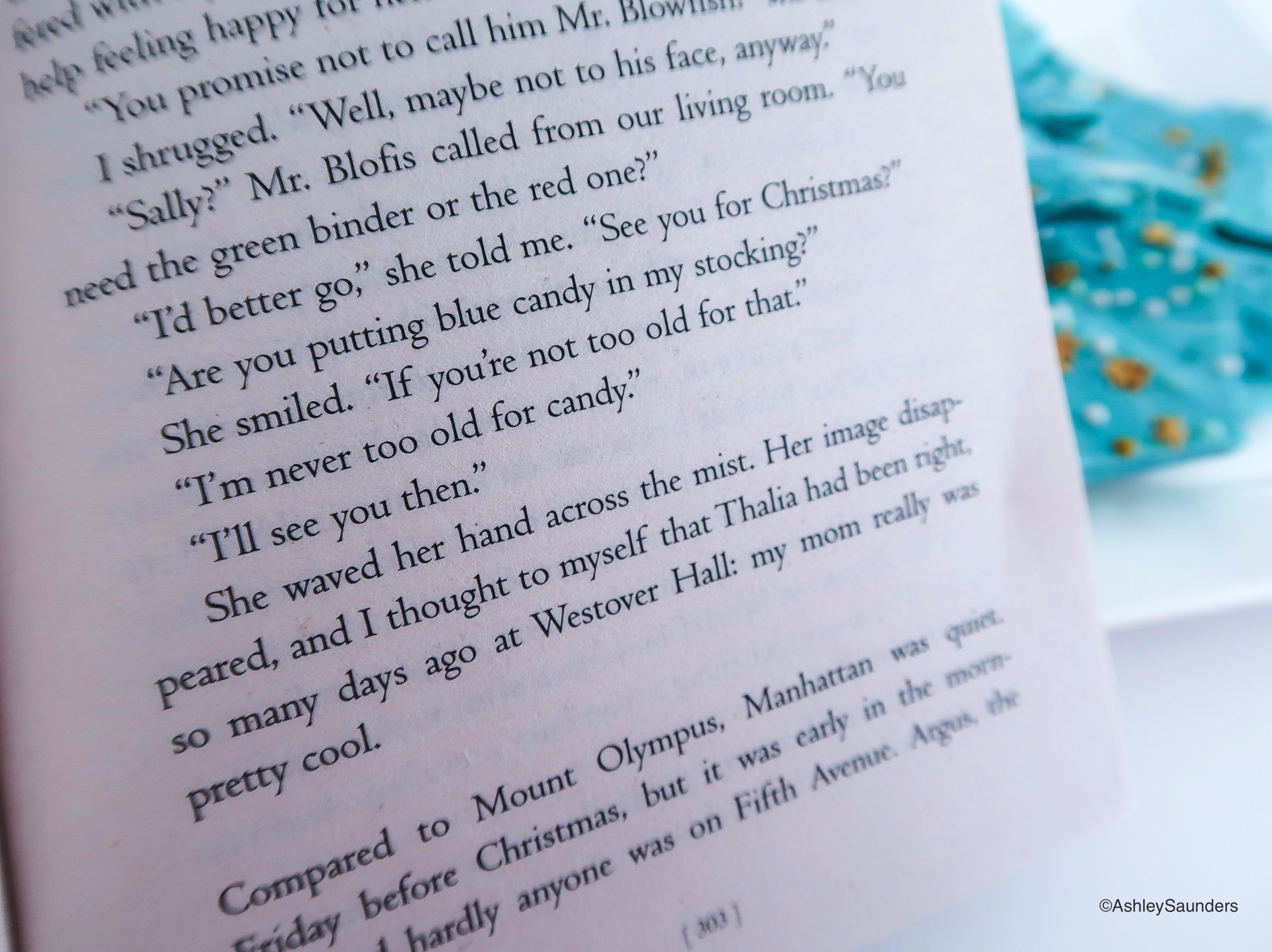 Percy Jackson Sea Candy Bark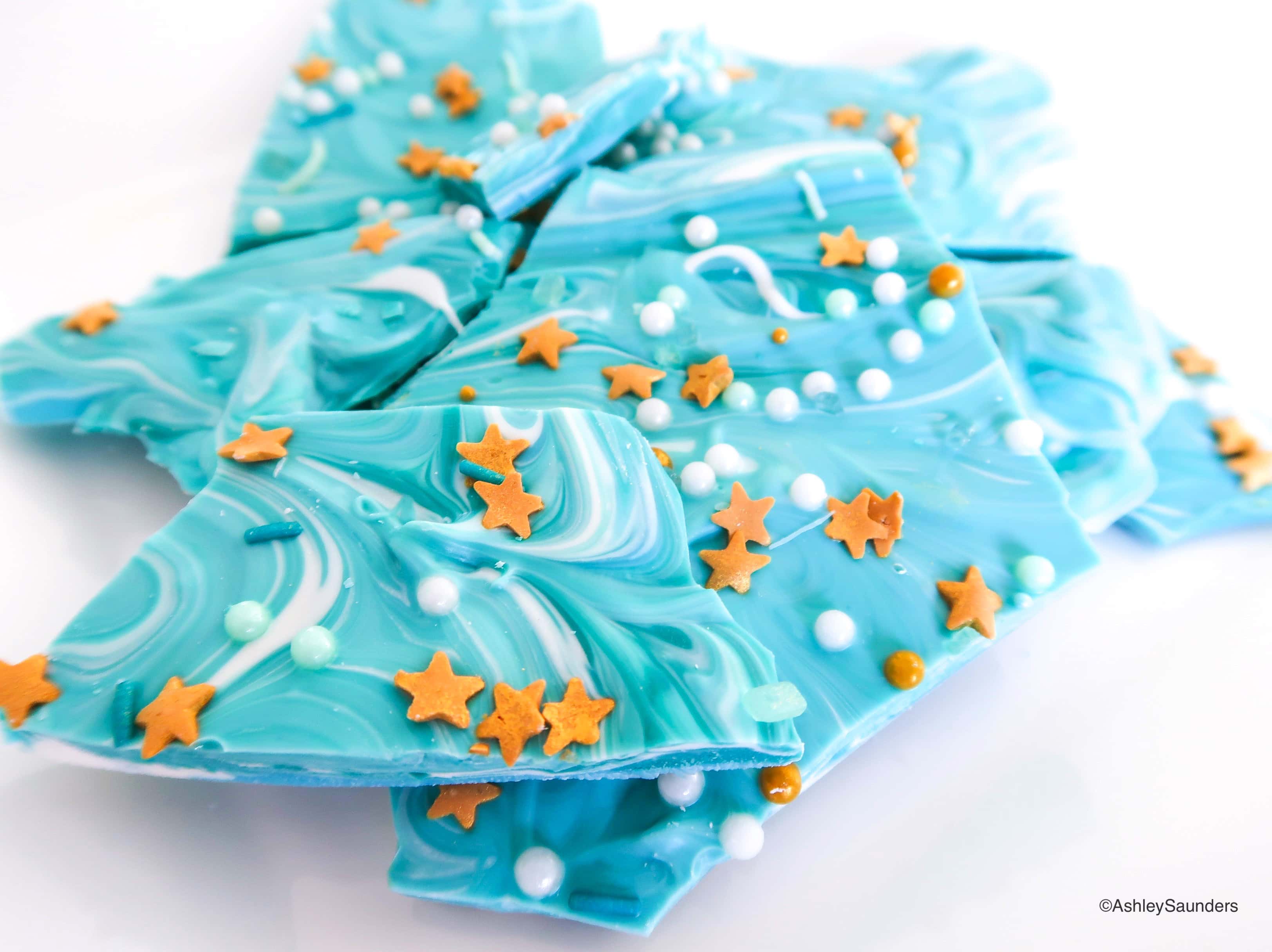 Ingredients:
• 1 package turquoise candy melts
• 1 package blue candy melts
• 1 package bright white candy melts
• Sea themed sprinkles or other candy sprinkles of your choice
Directions:
1. Place each color candy melt into separate, microwave safe bowls.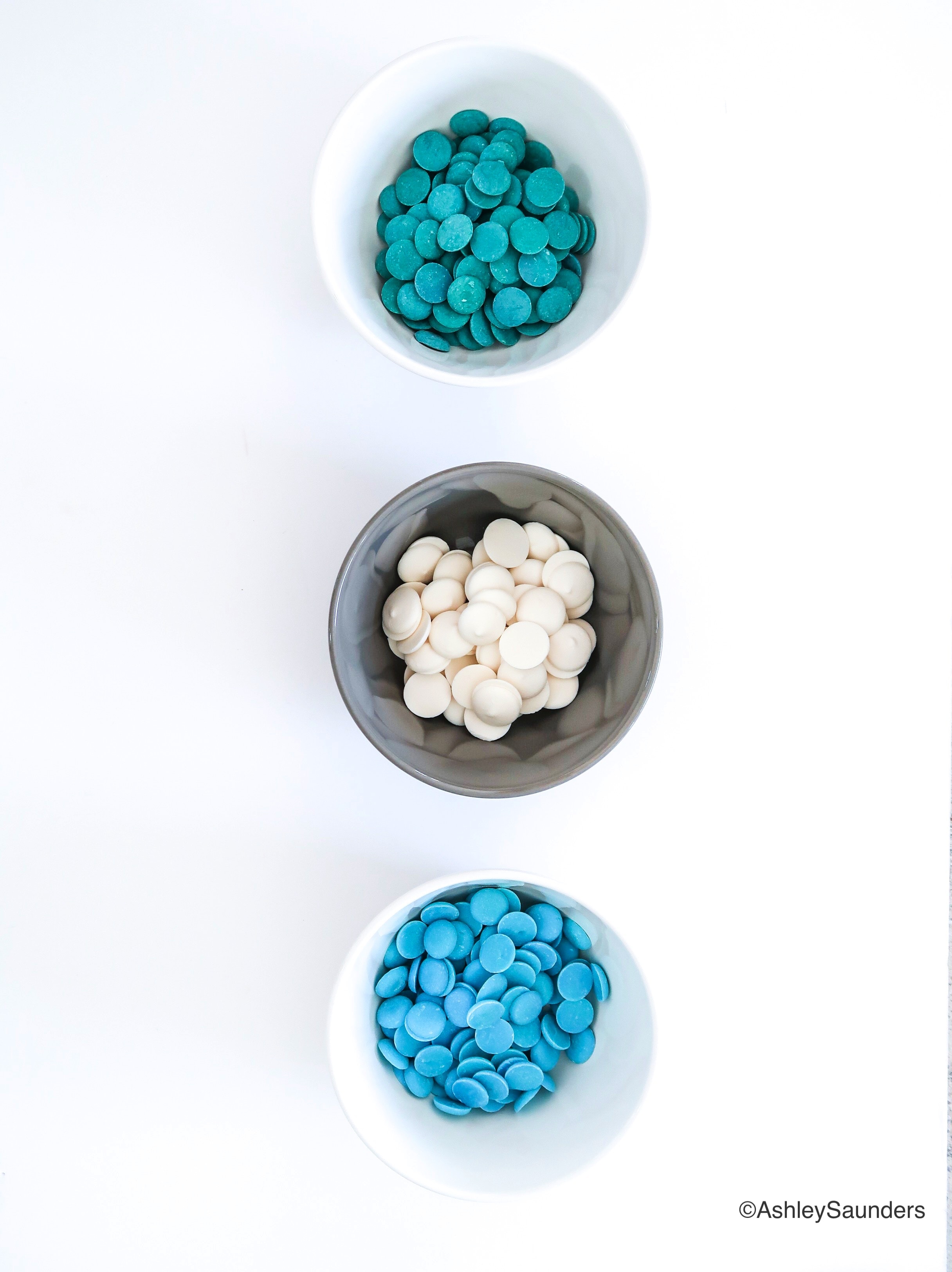 2. Microwave the candy melts for 30 seconds, then stir. Repeat this until the candy melts are fully melted.
3. Line a baking sheet with wax paper.
4. Using the spoon you stirred with, make dollops of each of the colors all over the sheet.
5. Use a spatula to swirl the colors together, careful not to over mix.
6. Sprinkle the top with the sprinkles you chose.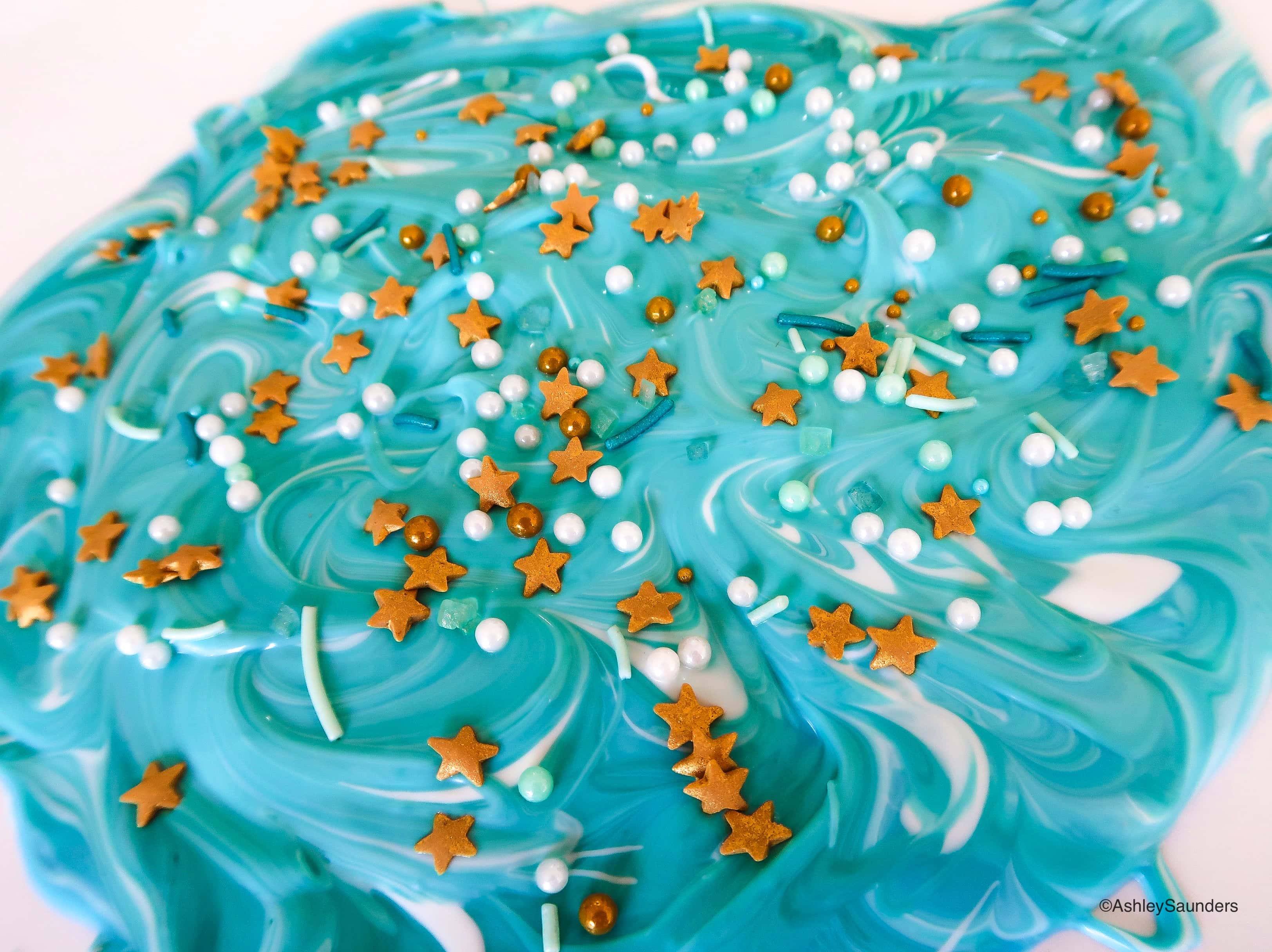 7. Refrigerate for 15 minutes.
8. Peel the candy off the wax sheet, then using your hands break the candy apart into chunks.
9. Enjoy your tasty Percy Jackson Sea Candy Bark before or after fighting monsters from Tartarus.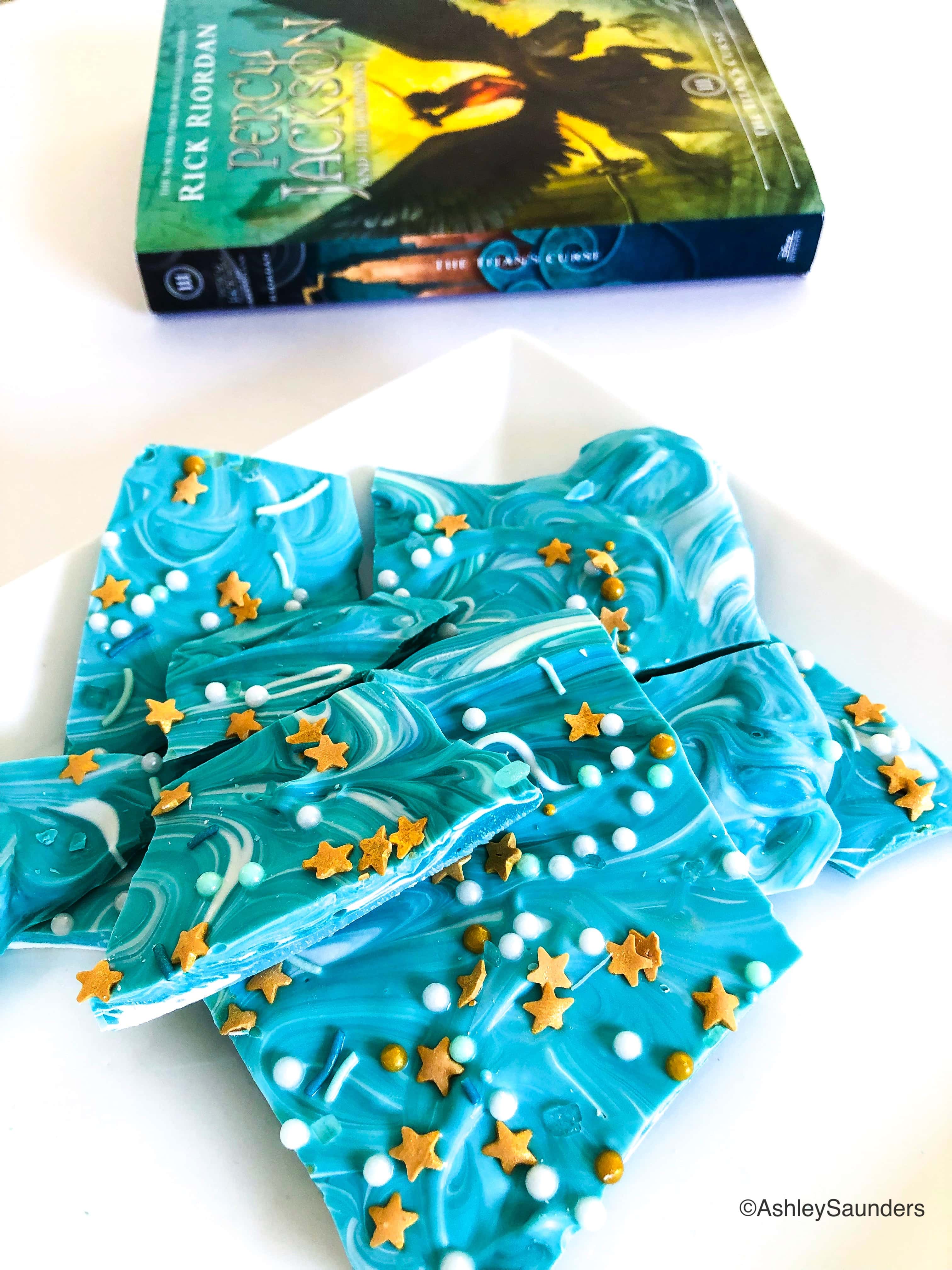 Summer Reading Bingo
For more Percy Jackson fun this summer, challenge your Demigods in training with this Summer Reading Bingo! I suggest picking up more Rick Riordan books as a prize. See the complete list here: ReadRiordan.com
Download your Summer Reading Bingo now!