Spider-Man Far From Home is an absolute blast of a film. Visually stunning, heartfelt, and full of comedic gold all while holding onto the essence of why we love this character. Tom Holland further solidified his place as the greatest Spidey of them all for me. And while I was on the fence as to why this film would be the closeout of Phase 3 and not Avengers Endgame, I walked away seeing why this was the end of Phase 3. It closed some doors while heavily teasing the future of the MCU.
Alright Spidey fans lets get into it. Here are the Spider-Man Far From Home post credit scenes explained and what they mean for Phase 4 of the MCU.
Spoilers ahead.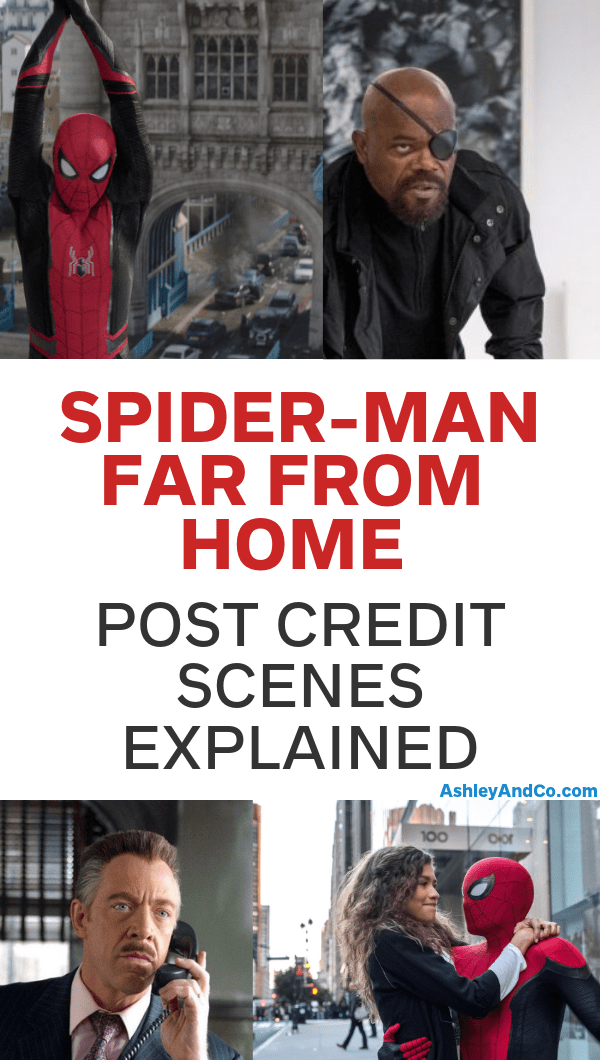 Spider-Man Far From Home Post Credit Scenes
Spider-Man Far From Home has two post credit scenes that are giving fans a lot to discuss. From what is going to happen now that the world knows and thinks Peter Parker is a killer Spider-Man to how long has Talos been Fury? Here are my thoughts on these two stellar scenes.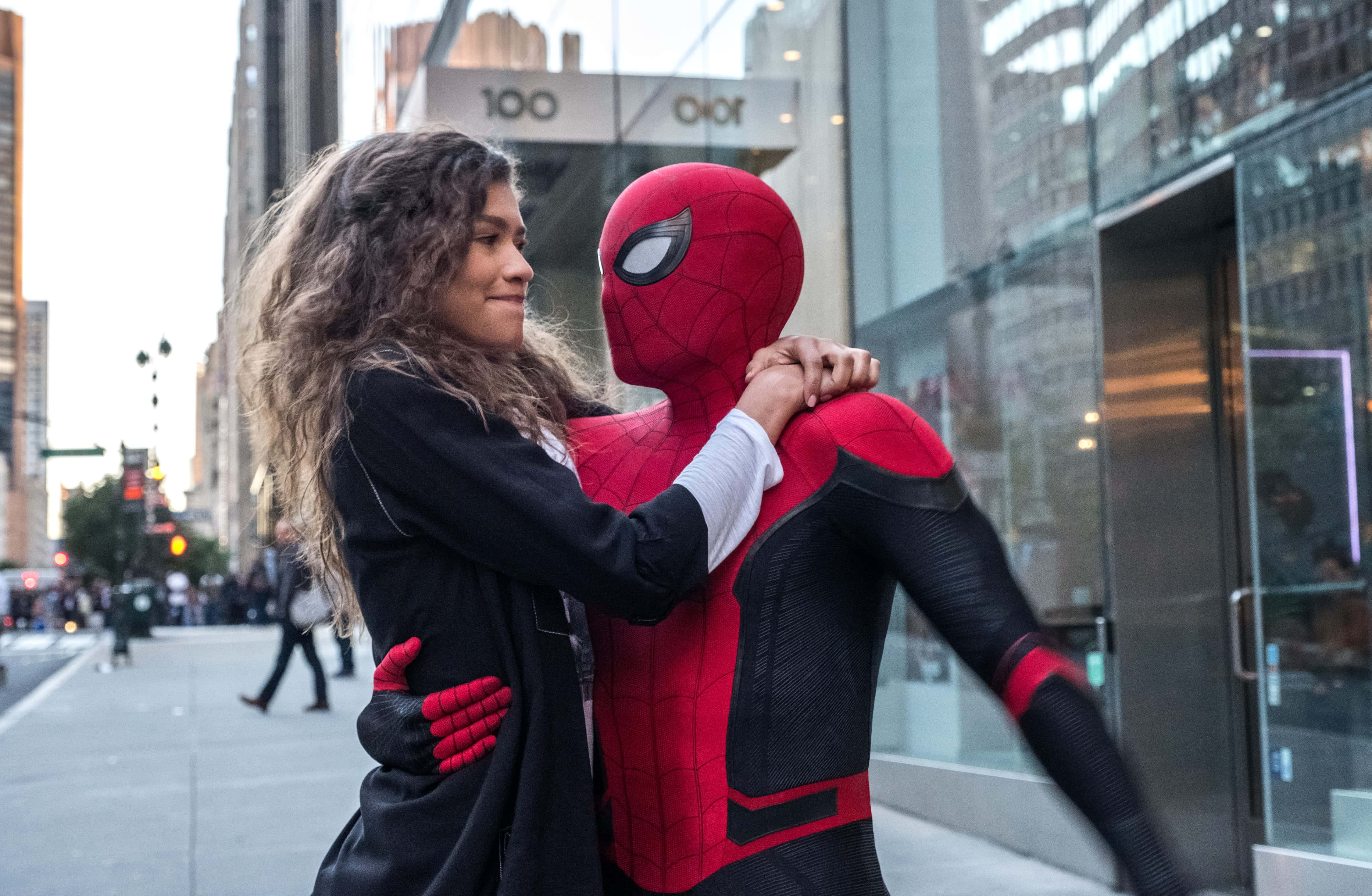 Spider-Man Far From Home Mid-Credit Scene Explained
The Spider-Man Far From Home mid-credit scene picks up right where the film left off, MJ and Peter just finished swinging through New York City and are saying their goodbyes. As Peter is about to swing away, the news comes on with a doctored scene of what happened on the Tower Bridge. And just like the comic books, Mysterio has framed Spider-Man for the whole scene and showing him to be a murderer.
Quick recap: Spider-Man didn't cause the destruction, I mean maybe indirectly because he handed over EDITH but we will look past that. Also, Spider-Man is innocent. Unfortunately now the world knows Peter Parker is Spider-Man and thinks he's a criminal. Especially since J. Jonah Jameson is all over his case.
J. Jonah Jameson, the editor and chief of The Daily Bugle: a New York newspaper, is known in the Spider-Man universe as a hater of all things Spider-Man. Jameson constantly carries out smear campaigns against Spider-Man, and in some runs, employs Peter Parker as a photojournalist.
Spidey fans were excited to see this notorious pain in Spider-Man's you know what show up in the MCU. JK Simmons is portraying Jameson in the film, making him the first making Marvel character to be portrayed by the same actor in both their MCU and non-MCU live-action depictions. It seems like The Daily Bugle this time might not be a paper but a news program or something like TMZ meets InfoWars.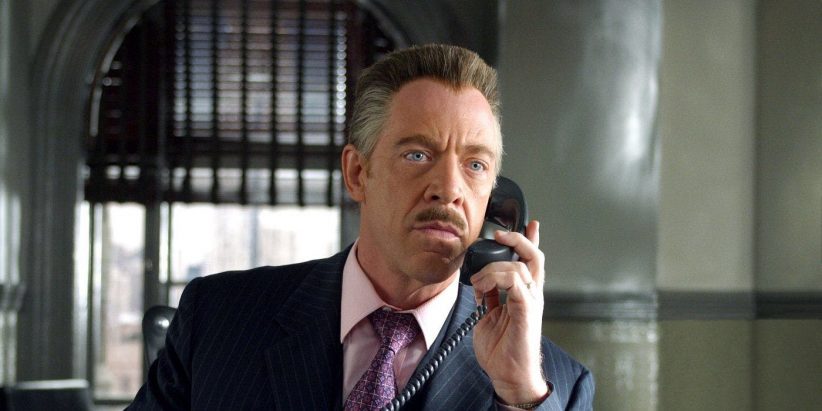 Spider-Man Far From Home Post Credit Scene Explained
Post Credit scenes in the MCU range from hilarious and calm like the end of Avengers where they are all eating Shawarma to the beginning of the Avengers Initiative. The Spider-Man Far From Home post credit scene is more on the Avengers Initiative side. We finally learned why Nicky Fury has seemed off the entire film.
Everyone's favorite Skrull, Talos, has been masquerading as Nick Fury for the whole time. While his wife Soren was impersonating Maria Hill. Talos calls Fury to tell him about everything that happened, and Nick in true form hangs up on him. It looked as if Fury was hanging out on an island, TAHITI anyone?, but a pan out revealed he's actually on the Skrulls' ship taking a break. No Goose The Cat sightings though.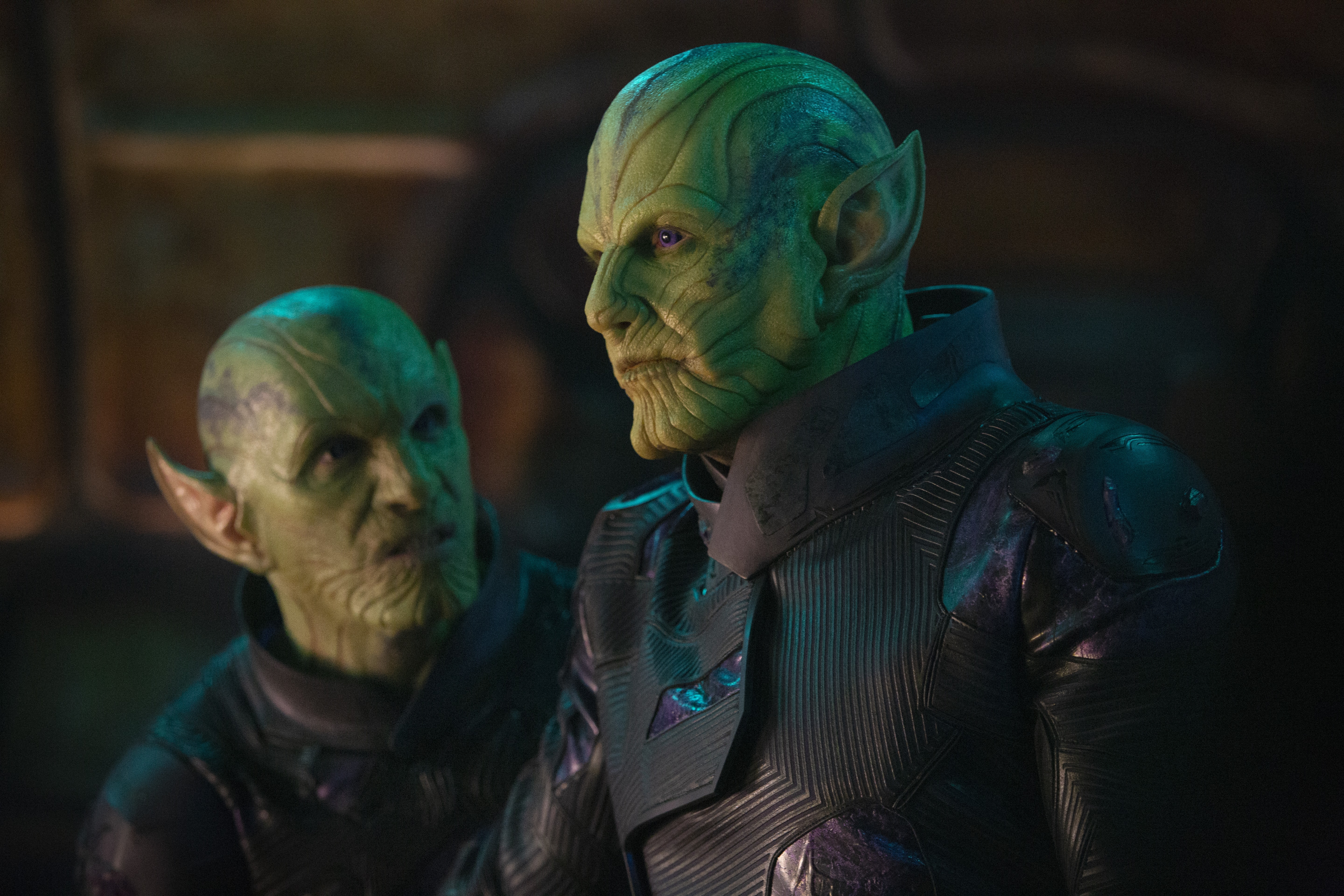 What do the Spider-Man Far From Home Post Credit Scenes Mean For Phase 4?
Lets start with the Mid-Credit Scene. Peter Parker and Aunt May are going to have to go somewhere to ride out this storm of false information and hatred towards Spider-Man. More than likely they will end up at the newly rebuilt Avengers Compound with Happy more than happy to entertain May. Peter deals with something similar in the comics.
Related: 6 Comics to Read Before Spider-Man Far From Home
Daredevil is that you? Speculations are high that Peter Parker will need the help of a lawyer and Matt Murdoch could be the hero to take on the case. Since the cancelation of the Netflix show, it would be nice to see Daredevil show up in the MCU with Charlie Cox reprising the role.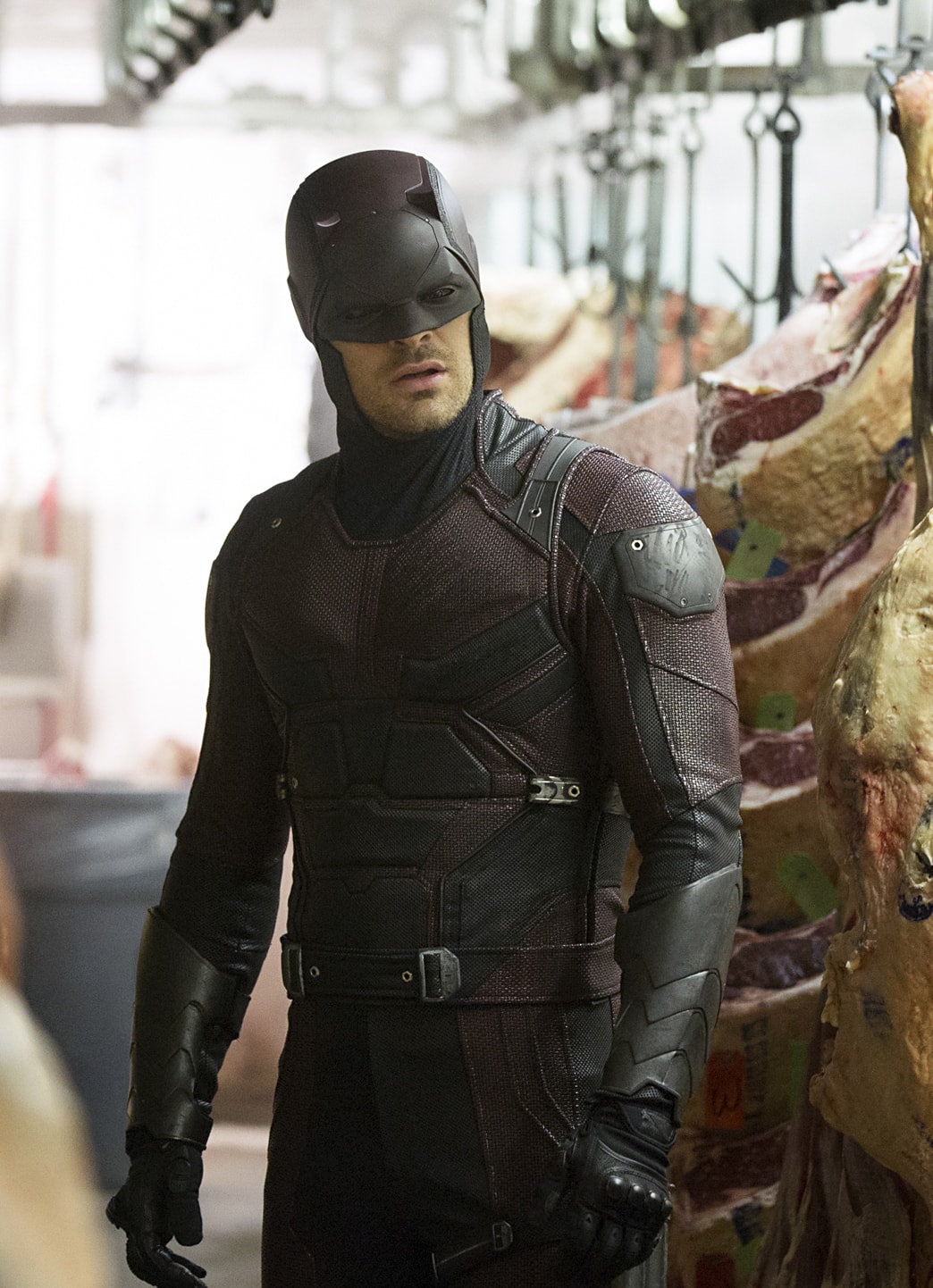 Peter Parker has been unmasked in the comics before. Most notably in Civil War #2, although it should be known he chose to tell his identity then. However he eventually gets his anonymity back but it comes in a very costly, comic book kind of way.
So while this isn't new territory, it will be interesting to see the route Marvel Studios will take now that everyone knows. Will he, like Tony Stark, be loud and proud I am Spider-Man? Or will something happen where he allows Mephisto to alter reality to the tune of Amazing Spider-Man #544? Yes I realize this is super controversial, I'm not a big fan of this run either but who knows what will happen in the MCU?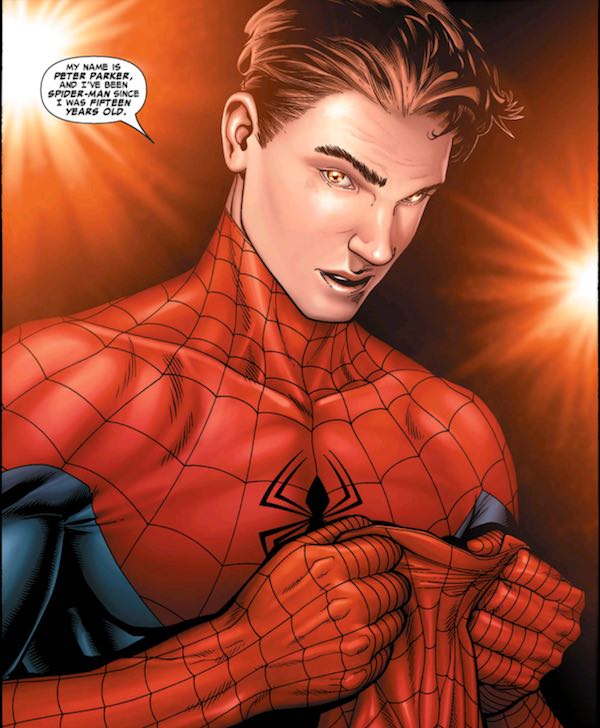 And now the Post Credit Scene. What is going on with Nick Fury? I've seen some several threads were fans are trying to determine how long Talos has been Fury. I'm sticking with Fury was himself at Tony Stark's funeral and shortly after that took off to space with Maria Hill to work with the Skrulls. This could point to a Kree threat coming back to Earth or something bigger and badder, Galactus perhaps.
In the comic book series Original Sin, we find out that Nicky Fury on Earth is actually a number of Life Model Decoys who are so advanced they could fall almost anyone or anything. The real Nick Fury, it was revealed, was in space protecting the Earth against a number alien threats.
I don't see the MCU going this route, at least in the sense that Fury hasn't been Fury the whole time. But I do see him now hanging out with his friends Captain Marvel, Goose the Cat, and the Skrulls in space. He has always been on the lookout for the next big threat. It makes sense that after the devastation caused by Thanos, Fury would turn his total attention to the cosmos and worry less about threats like Mysterio, sending Talos in his stead.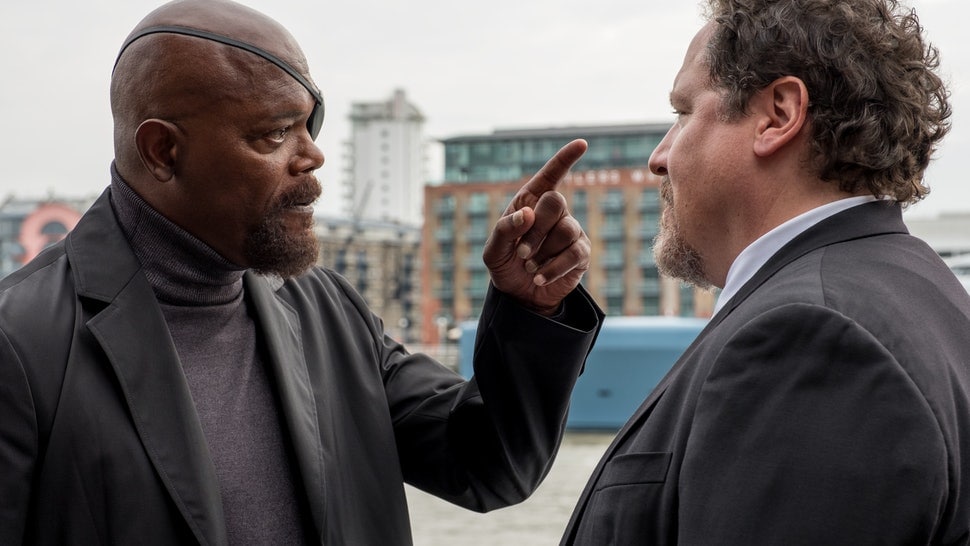 We should also keep in mind as of Captain Marvel, one Skrull is missing. He might not have gotten the memo that they are all good with Earth now and Secret Invasion could still be on the table.
Whether we see someone like Galactus show up or the formation of the Sinister Six, Phase 4 of the MCU promises to be just as exciting and action packed as the first 3. I for one, am looking forward to seeing how the X-Men and Fantastic Four come into play.
Spider-Man Far From Home is in theaters now.