Raise your hand if you love to Disneybound! I'm all about dressing like my favorite characters when I go to the Parks. Sometimes it's a low-key Minnie Mouse Ears and graphic tee kinda day, other times I am in full Disneybounding mode. When some friends and I decided on a whirlwind trip to the most magical place on Earth for Villains After Hours, I couldn't wait to dress up. But with less time to plan and budgeting a must I knew it was time to work my own kind of magic.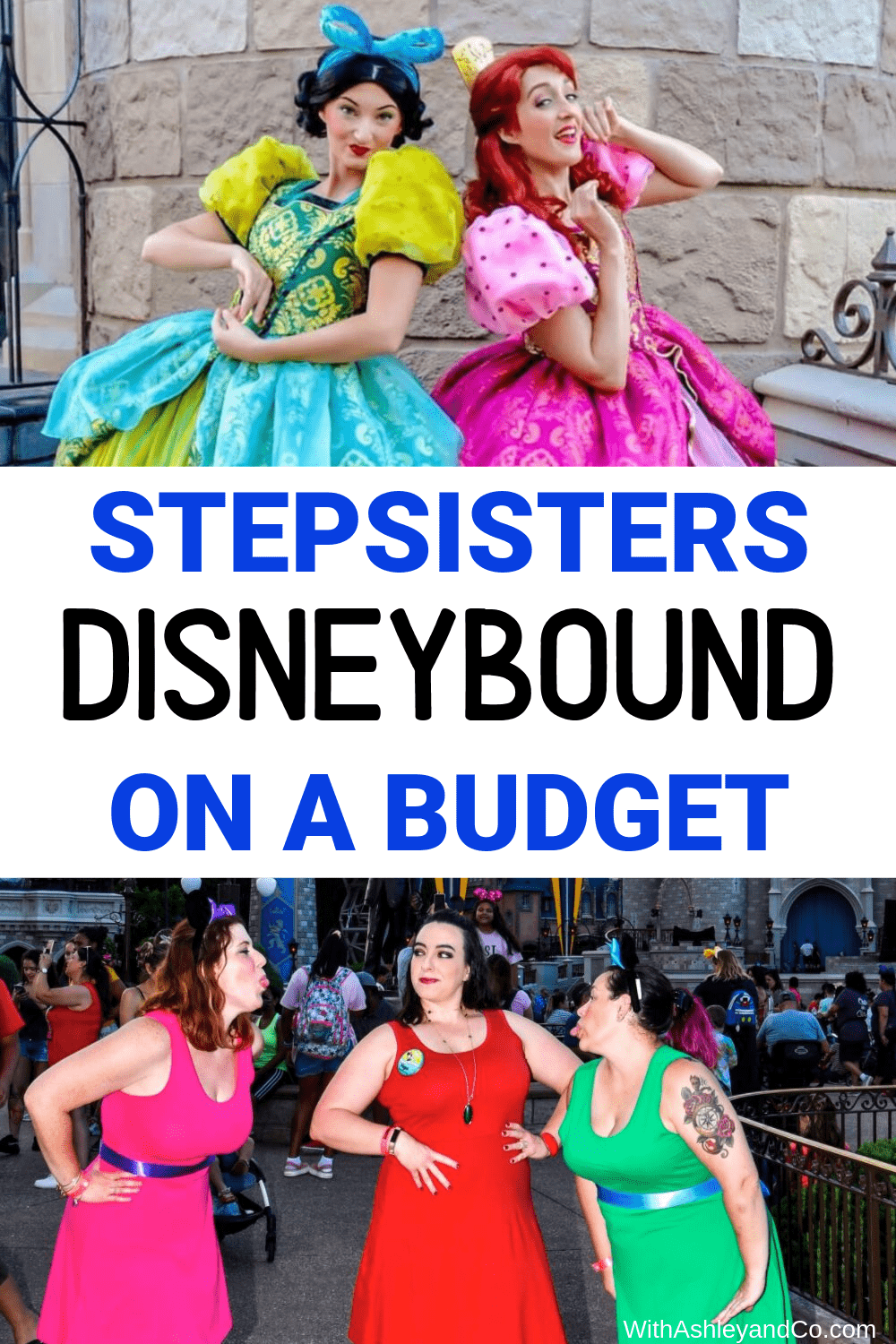 affiliate links used
Stepsisters Disneybound On A Budget
Let me introduce you to Cinderella's Stepsisters and her Stepmother, ready for a night out. Don't worry if you're lacking mice and bird friends who sew, you can pull together this look all on your own. Allow me to guide you in how to Stepsisters Disneybound on a budget. Oh and Wicked Stepmother is in here too, can't leave her out.
RELATED: Easy DuckTales Costume Idea For Halloween & MNSSHP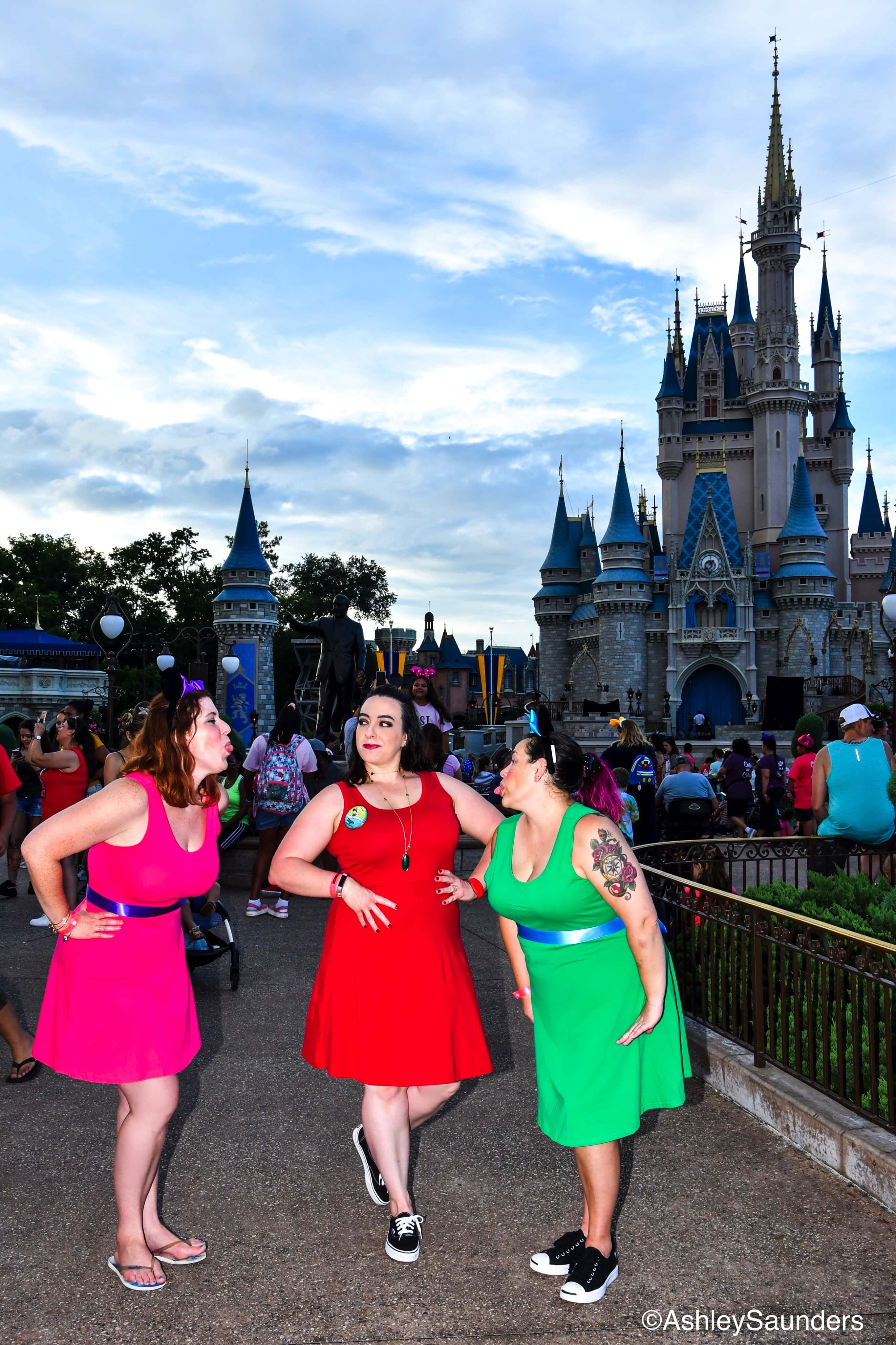 Stepsisters Disneybounding Look For Under $40
It wasn't hard or expensive to pull off the Stepsisters Disneybounding look. With a little help from my friend Amazon and some inexpensive ribbon we easily transformed into the colorful, energetic, and slightly bratty stepsisters. The dresses cost between $18- $24 dollars depending on size and when you buy. When I bought mine there was a $2 off coupon which was a nice surprise.
For the belts, I purchased ribbon from Walmart. The most expensive part of this look is the ears. Jana and I already owned the Minnie Mouse Ears with the Interchangeable Bow. For Anastasia and Drizella, I made bows consisting of a pre-made ribbon bow and alligator hair clips that I purchased at Michaels.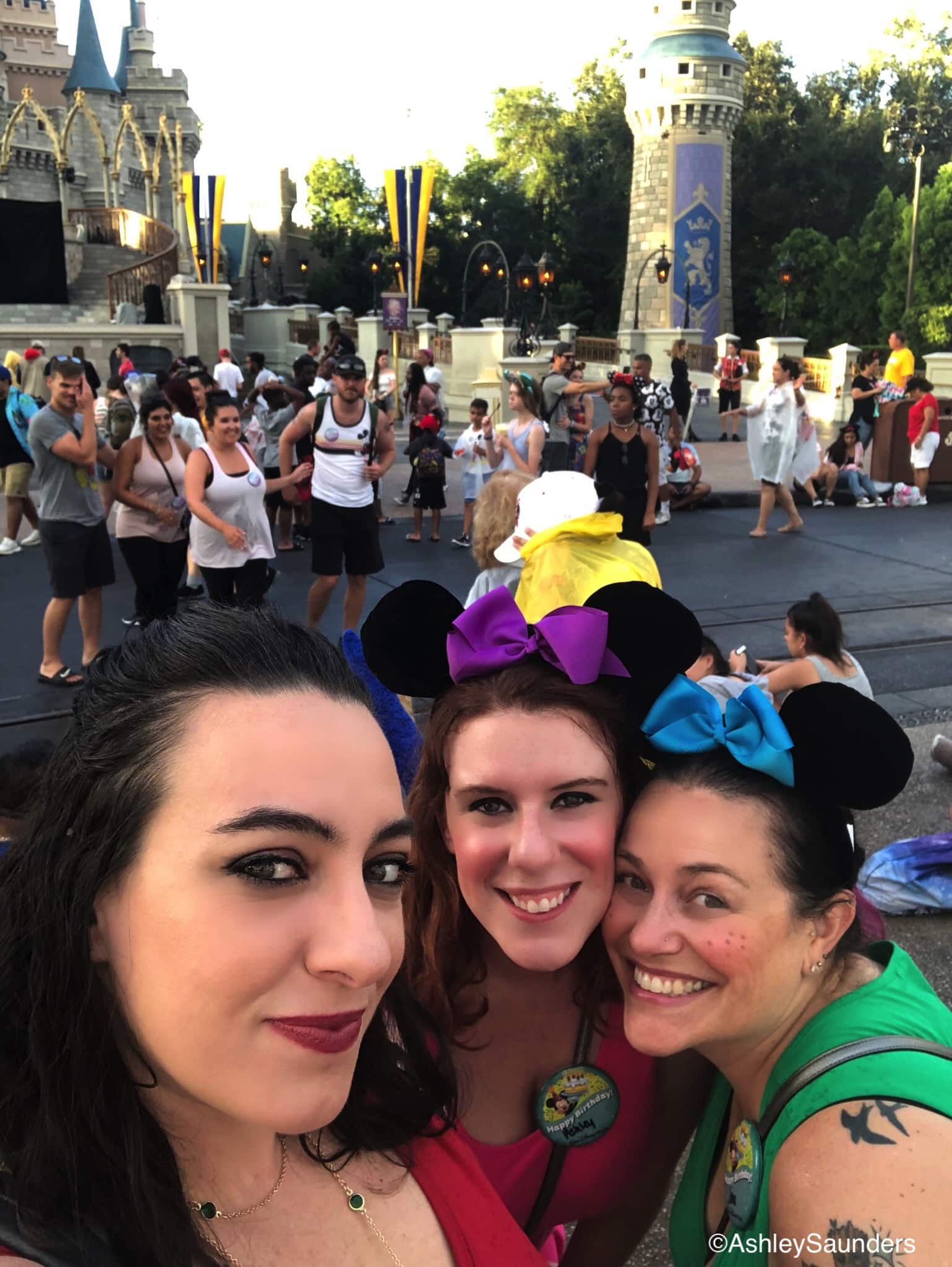 You can purchase your Minnie Mouse Interchangeable Ears at the parks. If you don't own them already and aren't looking to buy, you can make your Minnie Mouse ears with this easy DIY guide.
Visit my friends at Get Away Today to save money on your next trip!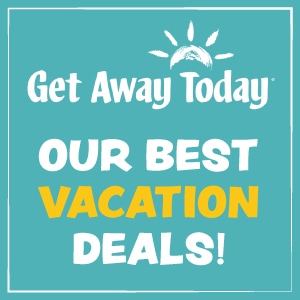 Stepmother Disneybounding Look
We couldn't go to the parks without a chaperone and even with one we were arguing over who owns the castle, it's me incase you were wondering. Mother accompanied us and did her best to make us act like ladies. The Stepmother Disneybounding look is similar to the Stepsisters but with a little more panache. After all she's super regal, or at least she tries to be.
For Cinderella's Stepmother disneybound, you need the dress in red, an emerald statement piece, and a disdainful facial expression. The emerald jewelry was a piece from Michaels and was added to a gold necklace she already owned. You can also find inexpensive gold necklaces on Amazon and other stores that sell jewelry.
The Perfect Dress For Disney and Disneybounding
When I stumbled upon this dress on Amazon I thought the price is right, it comes in a lot of colors, and I hope it works. I loved it for our time at the parks. We were there in July so you know that means HOT. The material was lightweight enough without being see-thru, plus it's soft with a little stretch.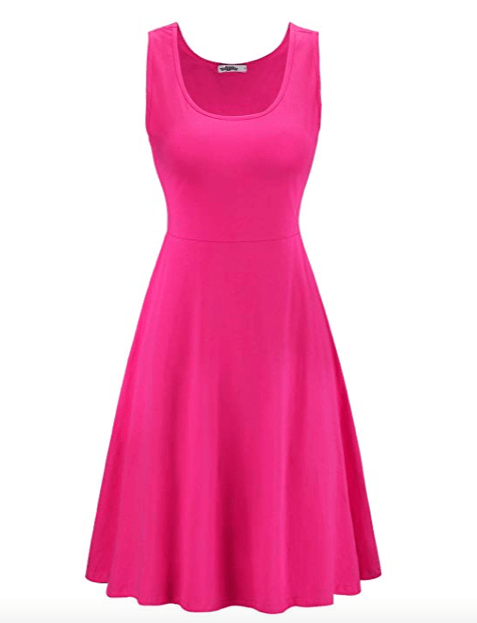 I ended up buying it in purple to use for other disneybound ideas like Ursula, Ariel, and even Cheshire Cat. To dress it up a bit, I grabbed this petticoat but ended up not wearing it because it was hot. Every Disneybounder needs one though and this one is inexpensive and looks great, win-win.
Mickey's Not So Scary Halloween Party Costume Ideas
I cannot believe it's finally here, my favorite time of year at Walt Disney World, Halloween time! Mickey's Not So Scary Halloween Party kicks off today and if you are planning to go to my favorite party of the year then you need to dress the part.
Related: Mickey's Not So Scary Halloween Party
Cinderella's Stepsisters and Wicked Stepmother are perfect for MNSSHP or even Halloween on the High Seas. Bonus, these dresses can be rocked in your everyday life not just at the Parks!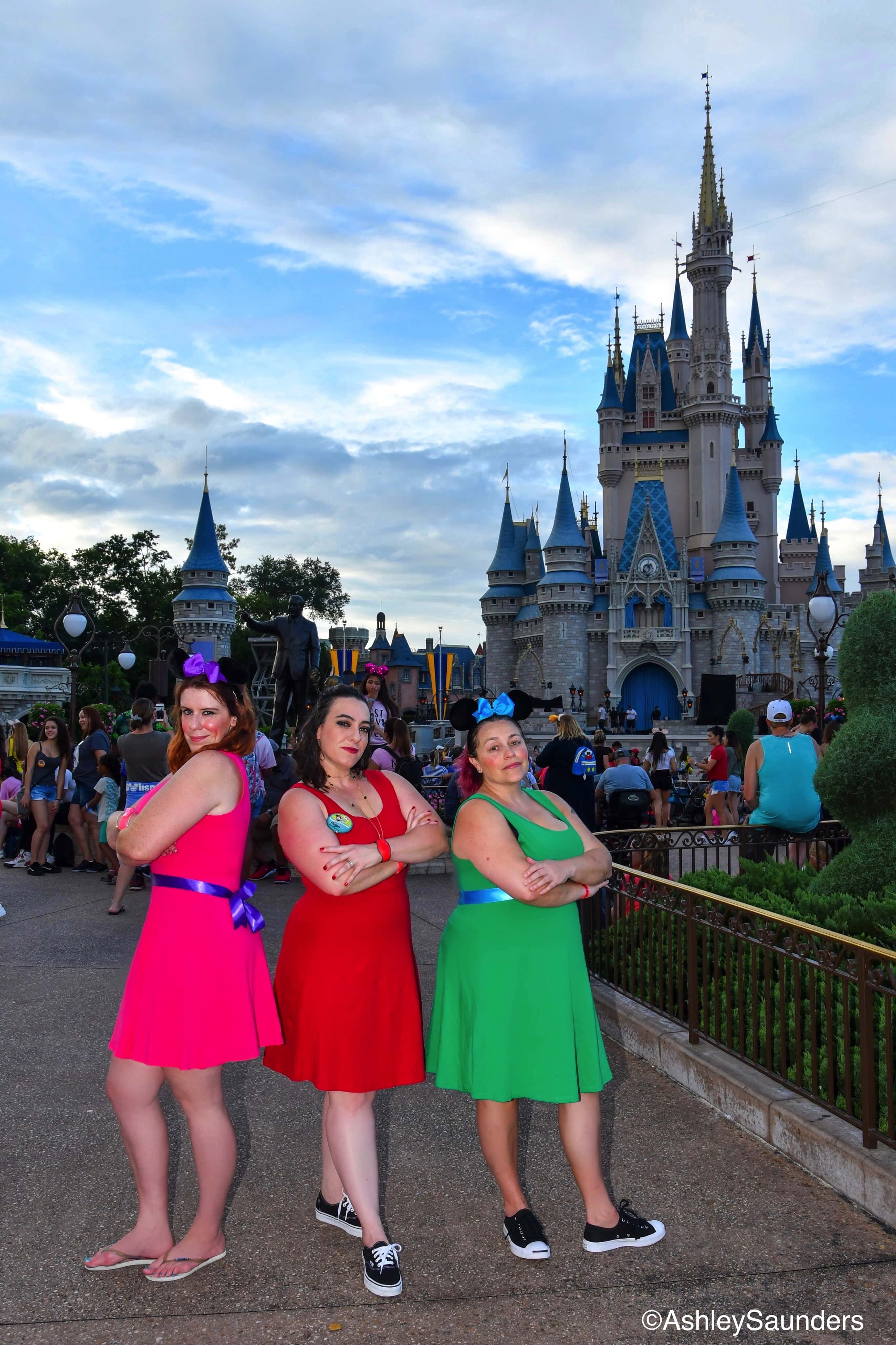 Stepsisters Disneybound Shop The Look
Shop the Stepsister's look and be ready for Villains After Hours, Mickey's Not So Scary Halloween Party, Halloween on the High Seas, Oogie Boogie Bash, and Mickey's Halloween Party! You can find the ribbon for the belts and the bows at your local craft store. I also bought the alligator hair clips at Michaels but I listed them below incase you prefer to buy all the things on Amazon and need 50 of them.
Book your Walt Disney World or Disneyland trip today and save with Get Away Today!