Working from home- it's not as easy as it sounds. Oh sure the perks are great: no commute, your officemates have fur and are happy to see you, and no one will steal your lunch out of the fridge. But sometimes working from home can be a struggle, especially if you have children or noisy neighbors. I'm used to the noise factor but when my husband is home he needs a way to block out all the distractions. After trying out other headphones, he's decided that the Bose Noise Cancelling Headphones 700 are a must have for working at home and in the office because you know how annoying adults can be!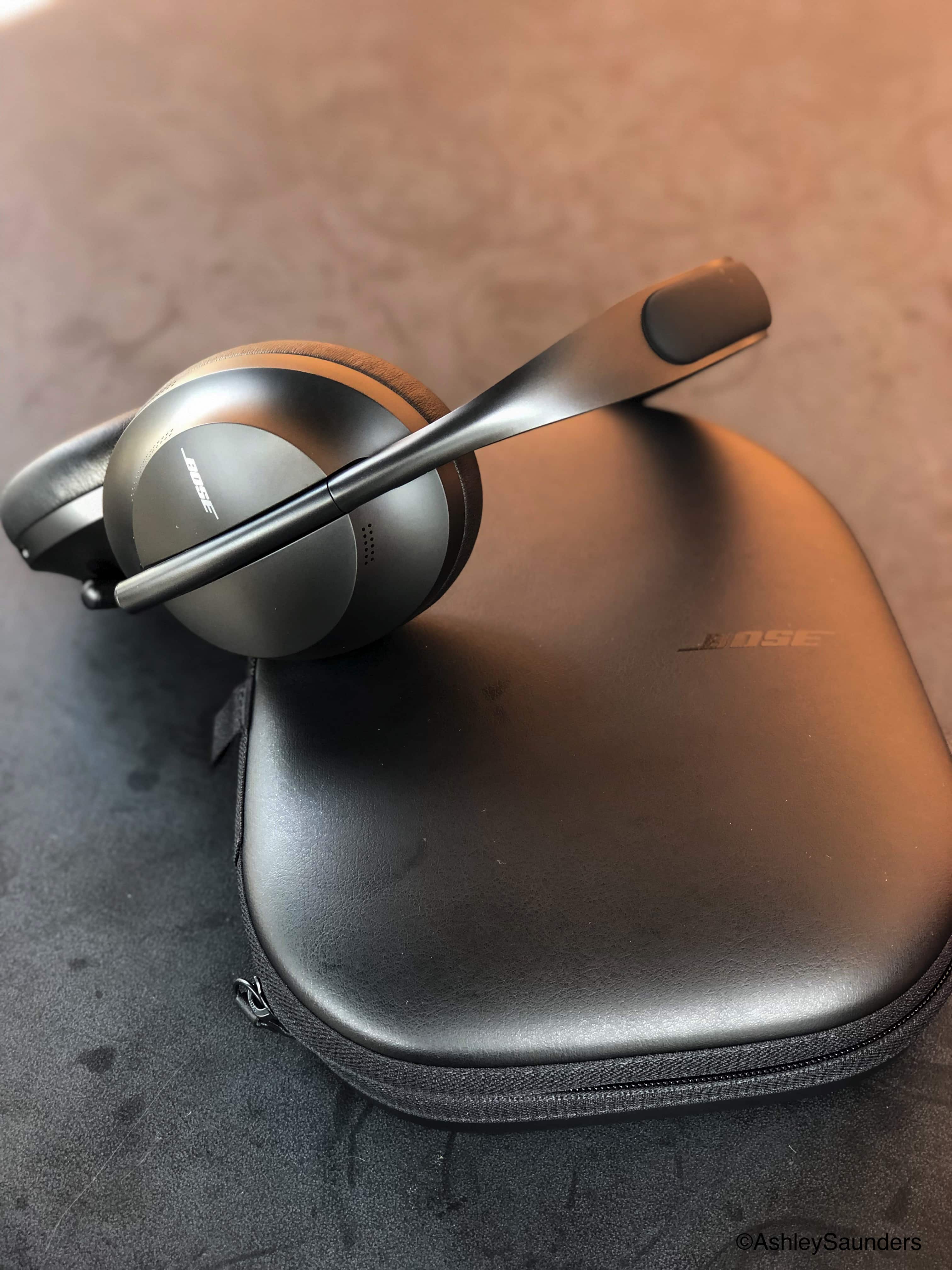 This review is in partnership with Best Buy. All opinions are our own.
Bose Noise Cancelling Headphones 700
Bose Noise Cancelling Headphones 700 offer the best of both worlds, Bose's acclaimed noise cancelling technology and their volume-optimized audio performance. That means you can block out all the distractions without compromising on audio quality. Bose's signature active EQ provides an immersive listening experience at any volume.
The battery life is also stellar, giving you up to 20 hours on a full charge. I personally like how lightweight they feel. A lot of headphones, especially noise cancelling ones feel weighted and aren't comfortable. The Headphone 700 are light and the angled earcups don't feel bothersome or painful on my ears.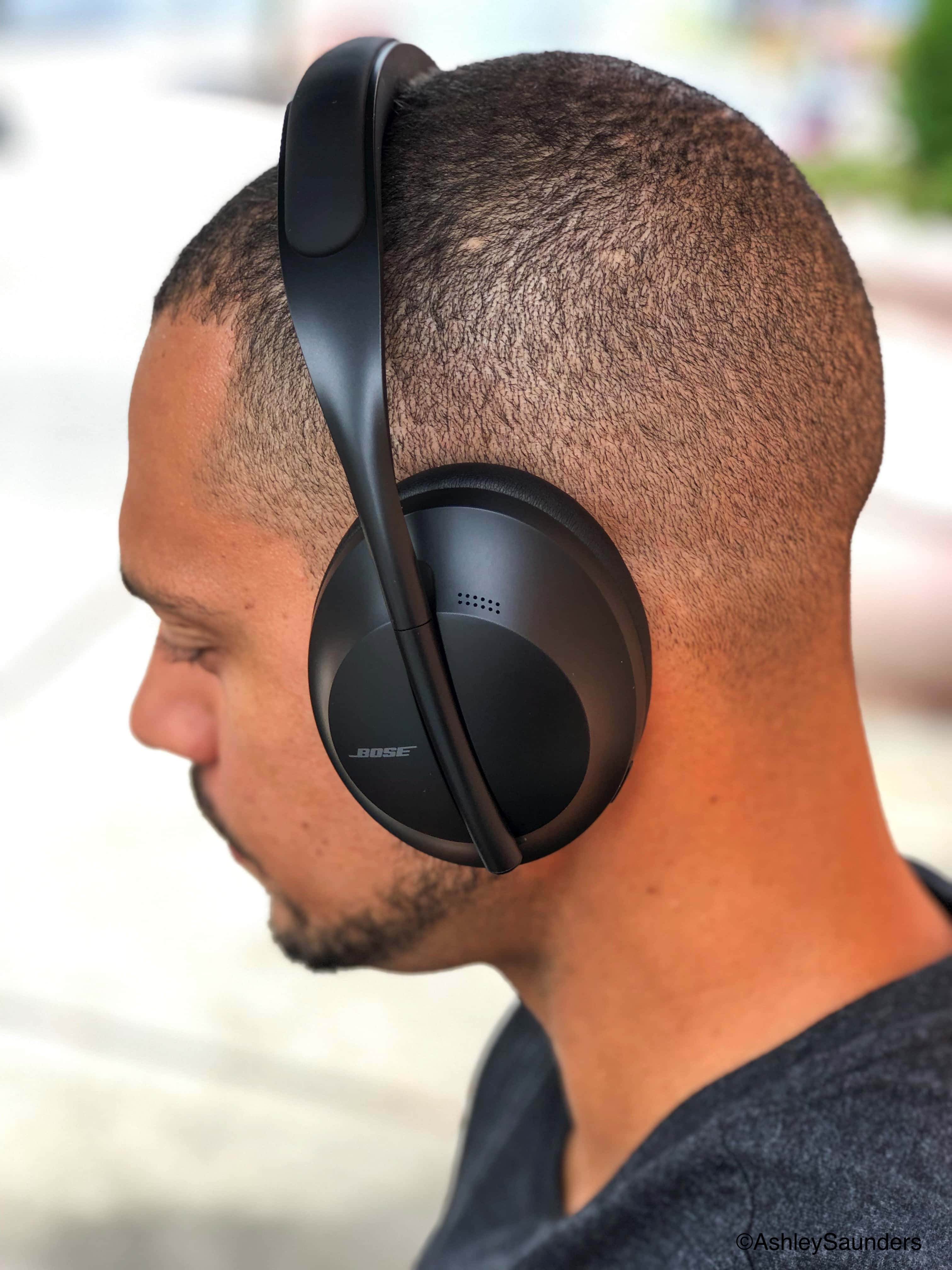 Purchase your Bose Noise Cancelling Headphones 700 today at Best Buy and BestBuy.com.
Superior Noise Cancellation
The acoustic design of the Bose Noise Cancelling Headphones 700 enable them to achieve the best noise cancelling performance of any Bose headphone ever. My husband and I both like that the Headphones 700 allow you to adjust how much noise you want to block out- from complete isolation to full awareness. You can control the noise cancellation either on the headphones themselves or through the Bose Music App. So when the kids are being loud or your cubicle is surrounded by chatty Chris and obnoxious Sam you can tune them out without making it super obvious.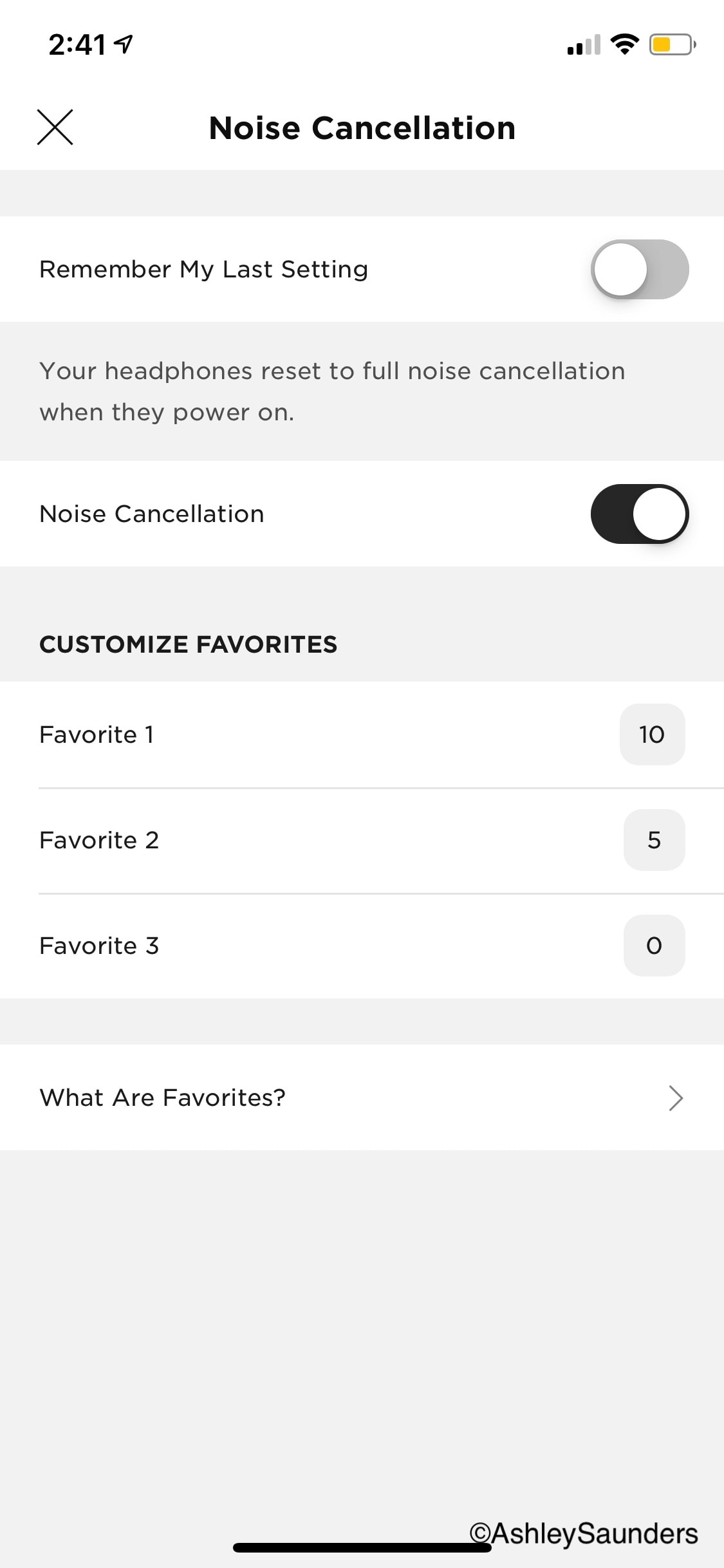 Adaptive Four Microphone System
The built-in four-microphone system of the Headphone 700 automatically adapts to your environment by isolating your voice which enables you to take calls or talk to your voice assistant without worrying if they can hear you clearly. Speaking of voice controls, control your headphones with your voice. They feature controls for music, navigation, weather, and more!
This is my favorite feature, because taking phone calls when the kids are home or I'm at my local coffee shop can be difficult. The noise cancellation coupled with this microphone system means they can hear me and I can hear them, without locking myself in a closet or in the car.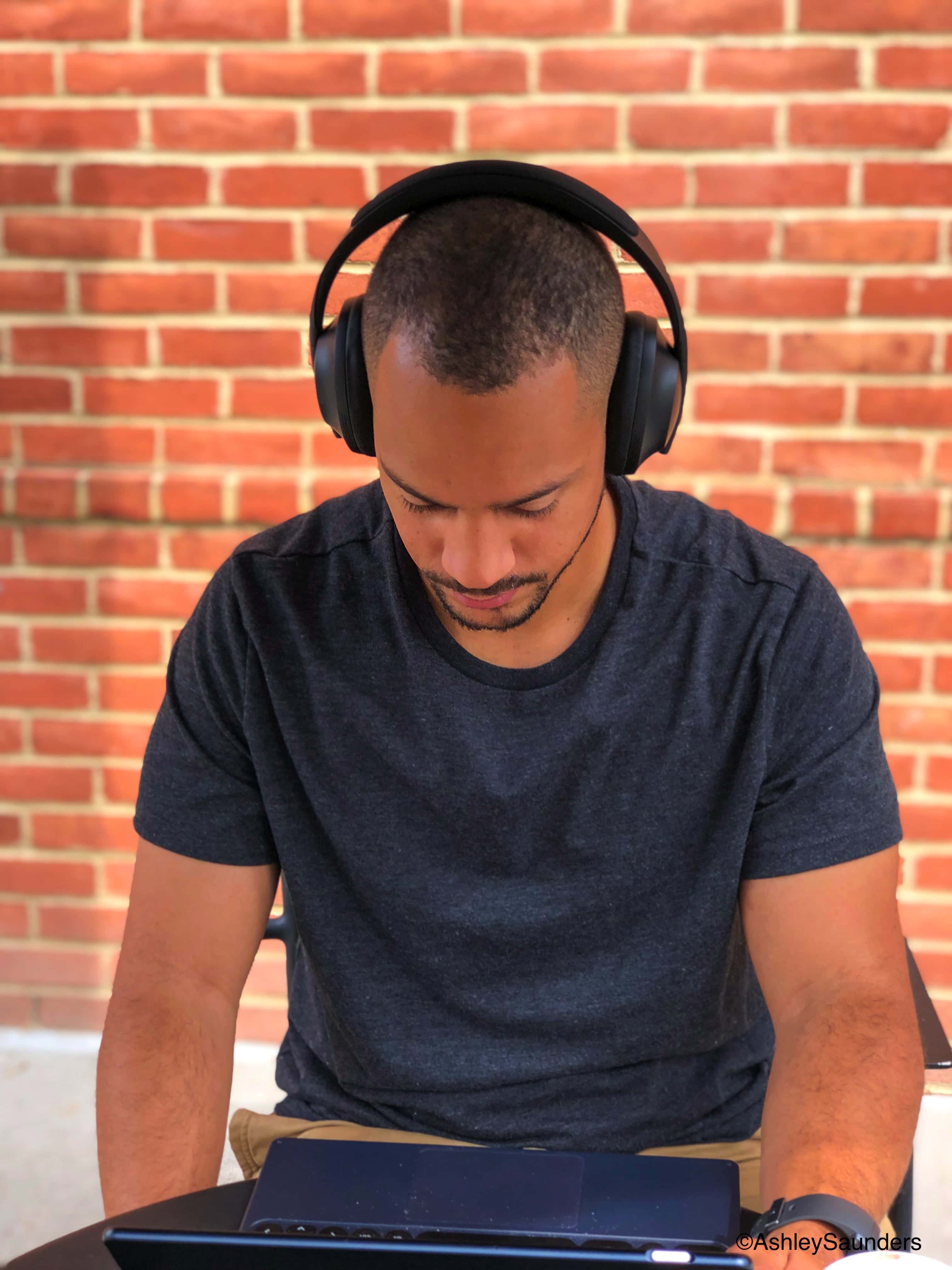 Virtual Assistants and Touch Interface Controls
Another awesome feature are the new gesture-based controls on the touch interface. The headphones themselves feature three dedicated buttons for the most important features. However, if your hands aren't free or you can't easily access the headphones or app, you can say the trigger word, like "hey Siri," for your favorite voice assistant and go from there.
Users have their choice of virtual assistants with the
Bose Noise Cancelling Headphones 700,
which is great for us since I use Siri and my husband uses Google. You can also say "Alexa" to access that particular VA.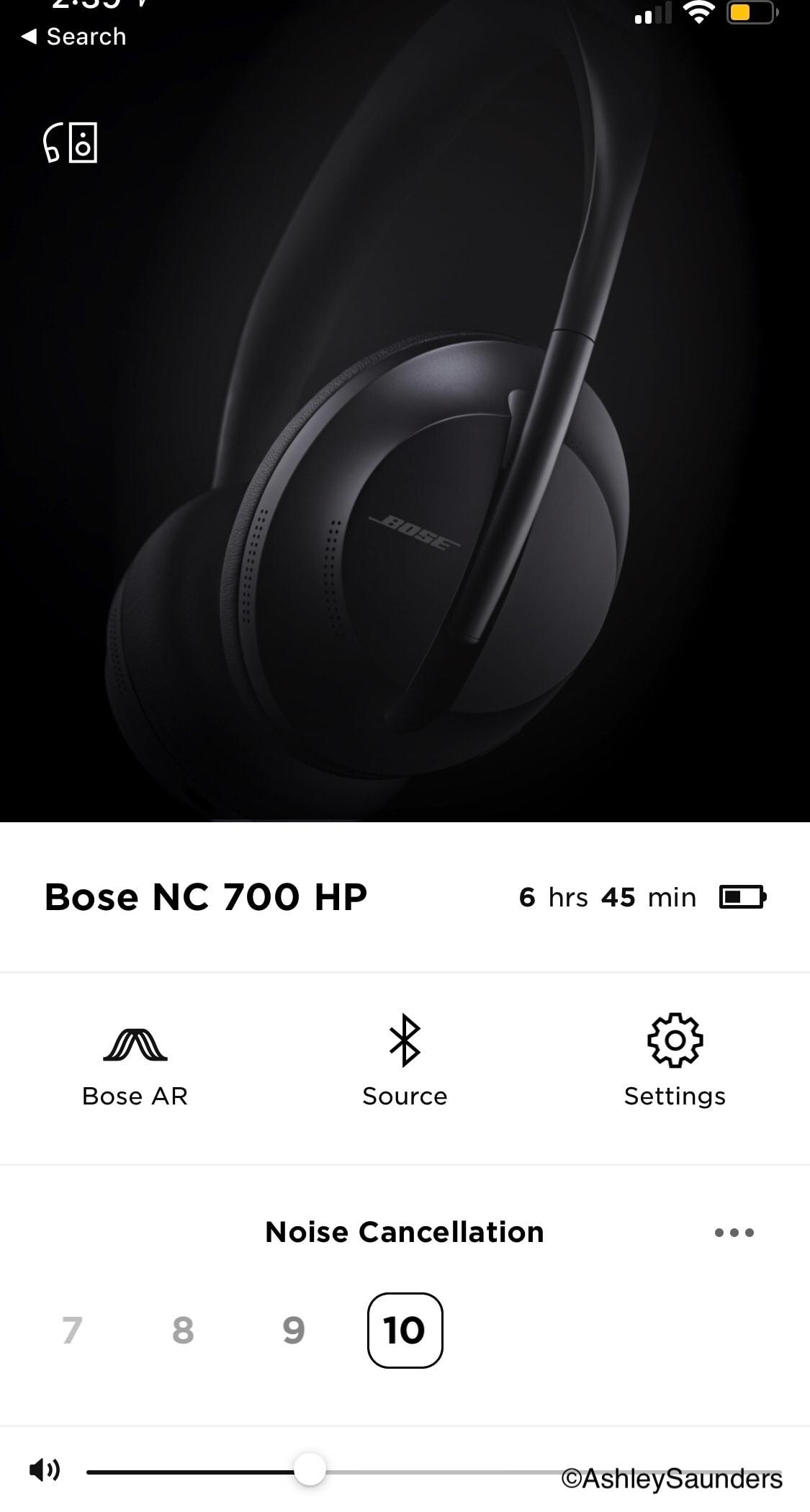 While most AR has focused on the simulated visual information, Bose AR is a new audio augmented reality technology and platform that uses a combination of sensors built into the Headphones 700 to superimpose sound on top of the real world. It is the combination of sensors embedded in the headphones (together with a mobile device's existing sensors like GPS) that app makers use to generate audio information that augments and is superimposed on the user's real world. Bose has also focused on making their AR platform elegant and non-distracting.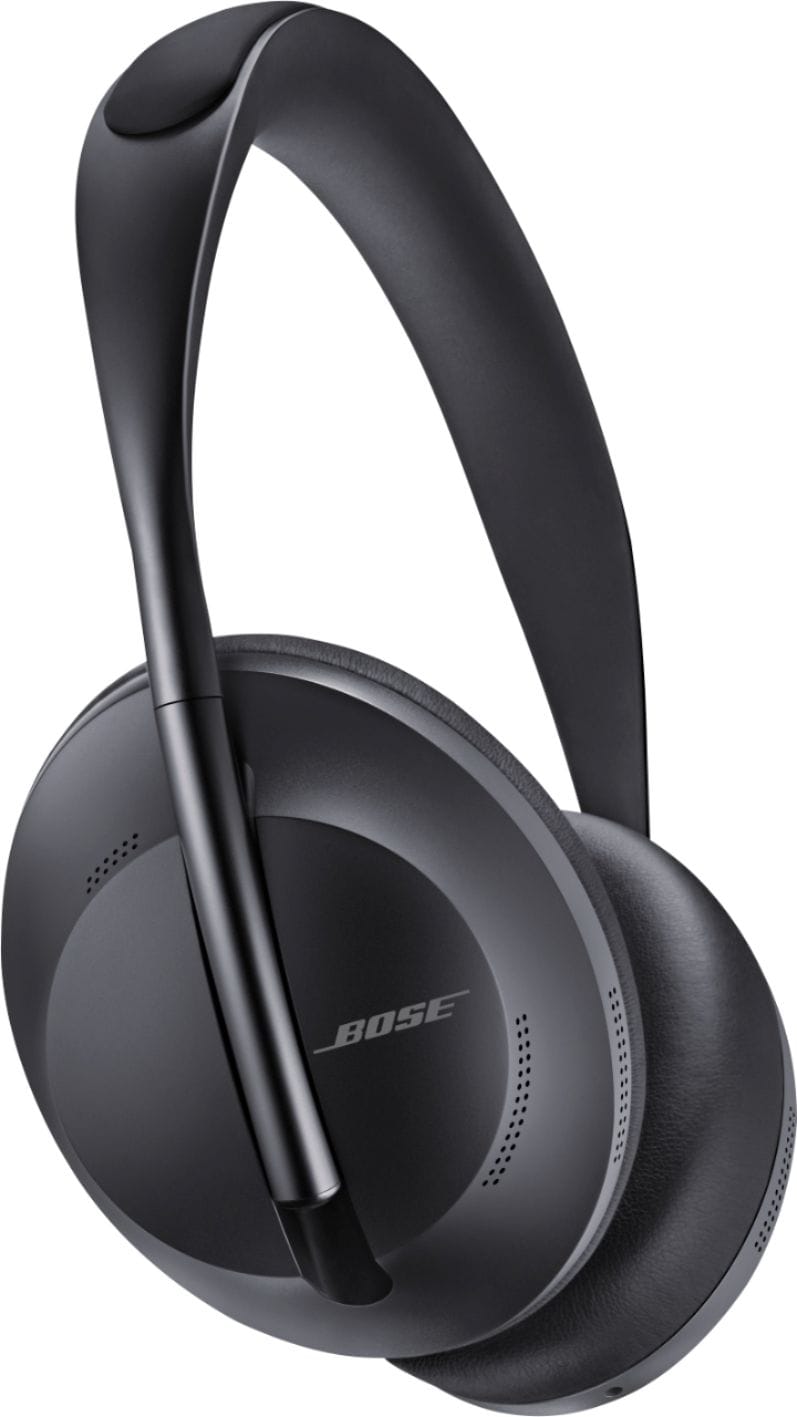 What's included when you buy the Bose Noise Cancelling Headphones 700?
When you purchase the Bose Noise Cancelling Headphones 700 in the box you will find the headphones, 20″ USB-C to USB-A charging cable, 42″ audio-only cable, owners manual, and protective hard case. The headphones fold flat allowing them and all the accessories to fit neatly in the case.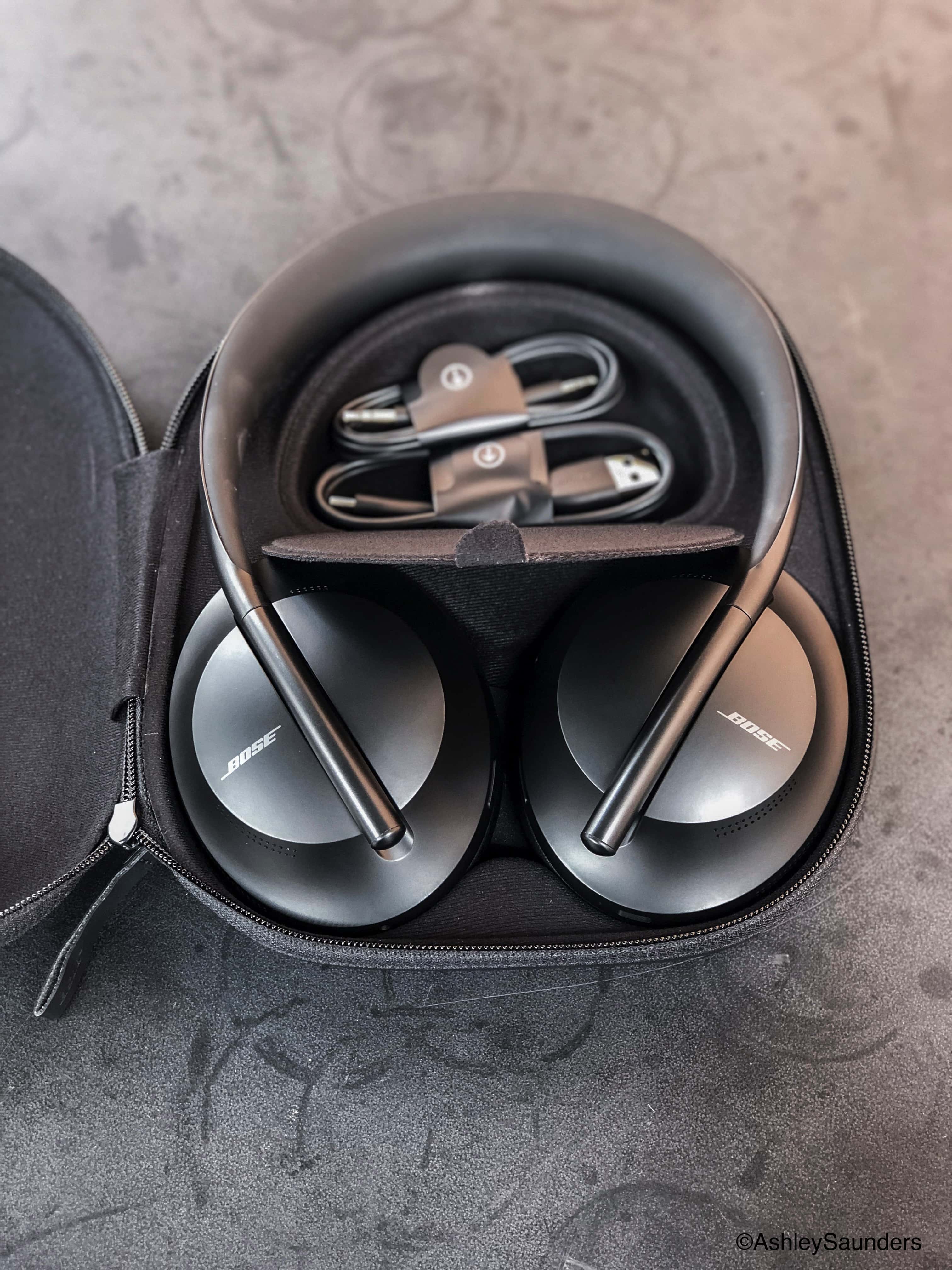 Where can you buy the Bose Noise Cancelling Headphones 700?
Purchase your Bose Noise Cancelling Headphones 700 today at Best Buy and BestBuy.com. Best Buy makes it easy to order online and withe pick up at the store or have your Headphones 700 delivered to your home.
So the next time that annoying co-worker or your adorable child is trying to distract you, put on your Bose Noise Cancelling Headphones 700 and crank out your work, distraction free!