Looking for Maleficent Mistress of Evil Easter eggs? Then you came to the right place. While this film didn't have as many as Ralph Breaks The Internet or Avengers Endgame there were still some special Disney gems to be found throughout the film. So what do Ariel, Rapunzel, Groot, and Game of Thrones have in common? They are all Easter eggs in Maleficent Mistress of Evil.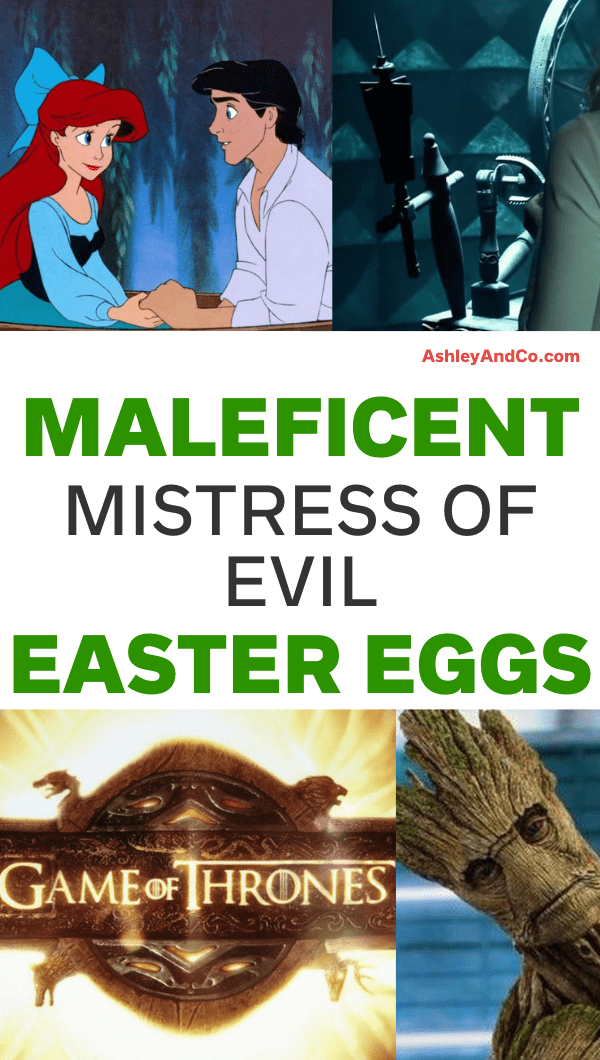 Maleficent Mistress of Evil spoilers ahead!
Maleficent Mistress of Evil Easter Eggs You May Have Missed
Aurora gets engaged surrounded by creatures from the Moors. Many of them are creating a weeping willow type tree to provide her and Philip some privacy. This is similar to Kiss The Girl, where Ariel's aquatic friends come together inside the weeping willow to serenade her and Prince Eric.
This moment is also a twist on the Once Upon A Dream sequence from Sleeping Beauty where Aurora's animal friends stole Phillip's clothes and led him to her. This time Pinto steals Aurora's crown and leads her to Philip.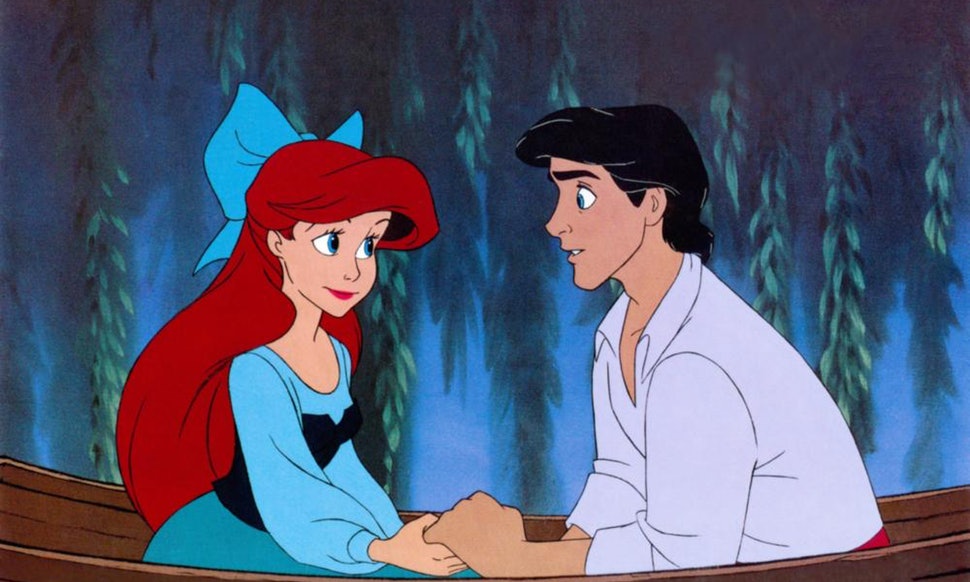 It's not surprising they referenced The Little Mermaid, as that is typical for live action films to tease upcoming ones.
Entering the Kingdom of Ulstead, Disney Parks guests will recognize the look and feel of Fantasyland.

Aurora is seen wearing pink when she goes to have dinner with Philip's family for the first time. She is also seen in blue, alternating between her two iconic colors. Make it pink. Make it blue.
Aurora's pink dress also features the iconic Sleeping Beauty collar.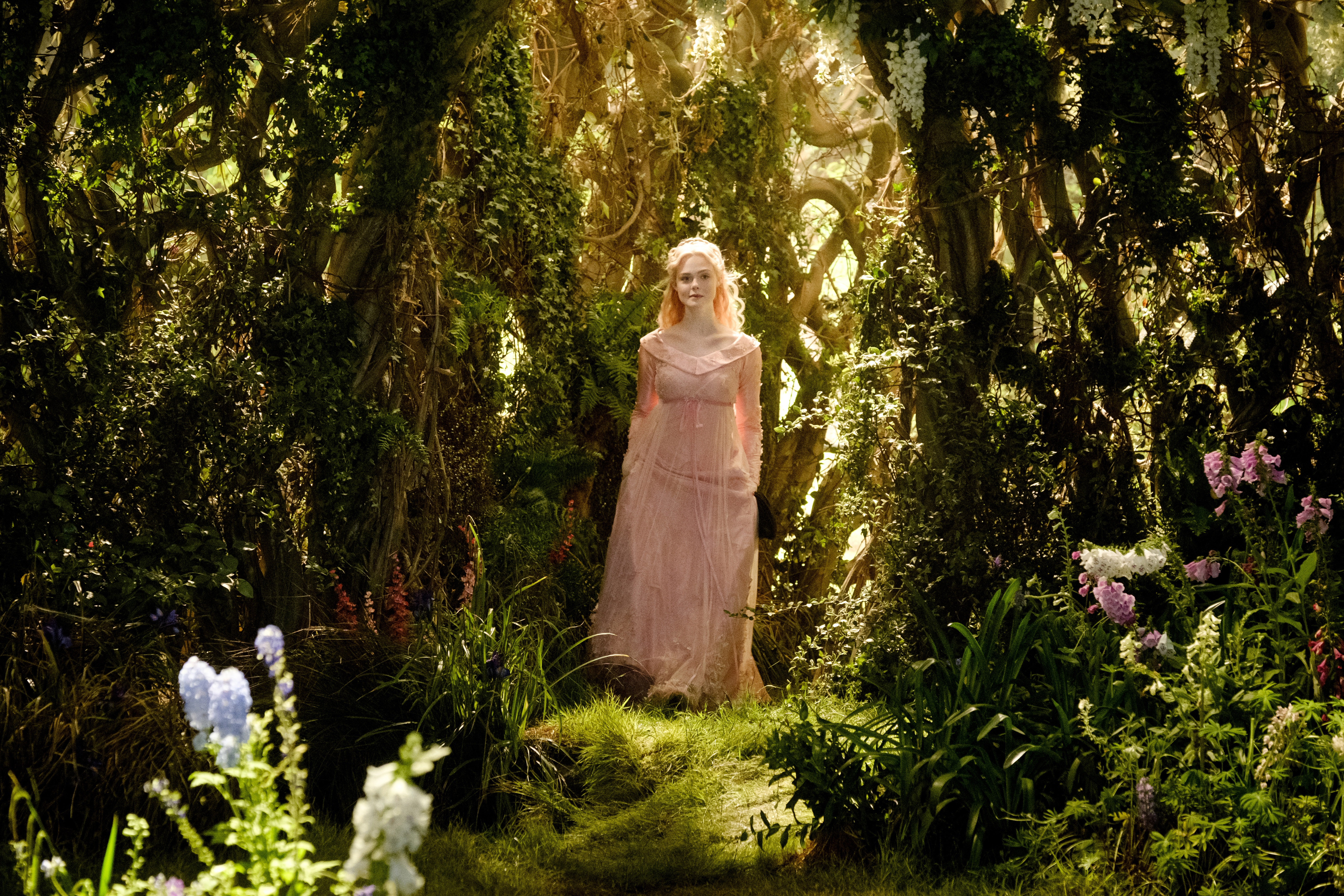 During the dinner the King is cursed by the same Spinning Wheel needle as Aurora from the first film.
Prince Philip suggests True Love's Kiss as the antidote, and it's clear that the Queen doesn't love his father because one she scoffs and two it doesn't work.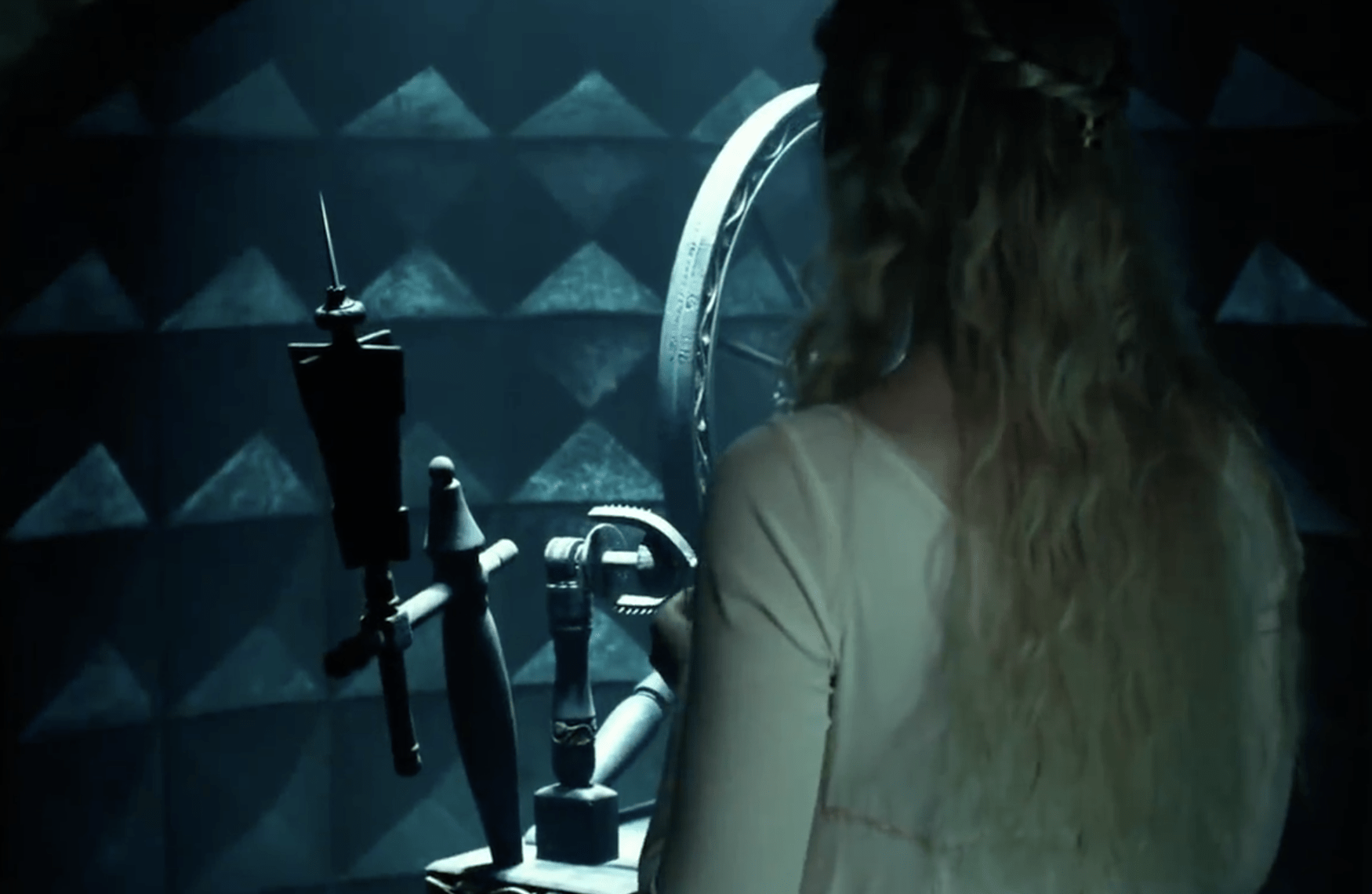 The Queen is having large stores of iron weapons and other nefarious things made in order to prepare for war against Maleficent and all the magical creatures left in the world.
As I mentioned in my Maleficent Mistress of Evil review, The Queen was obviously the villain from the very beginning. She wears a hood when she is sneaking around like the Evil Queen and Mother Gothel. She also has a pet cat like the Wicked Stepmother, and it's even grey just like Lucifer.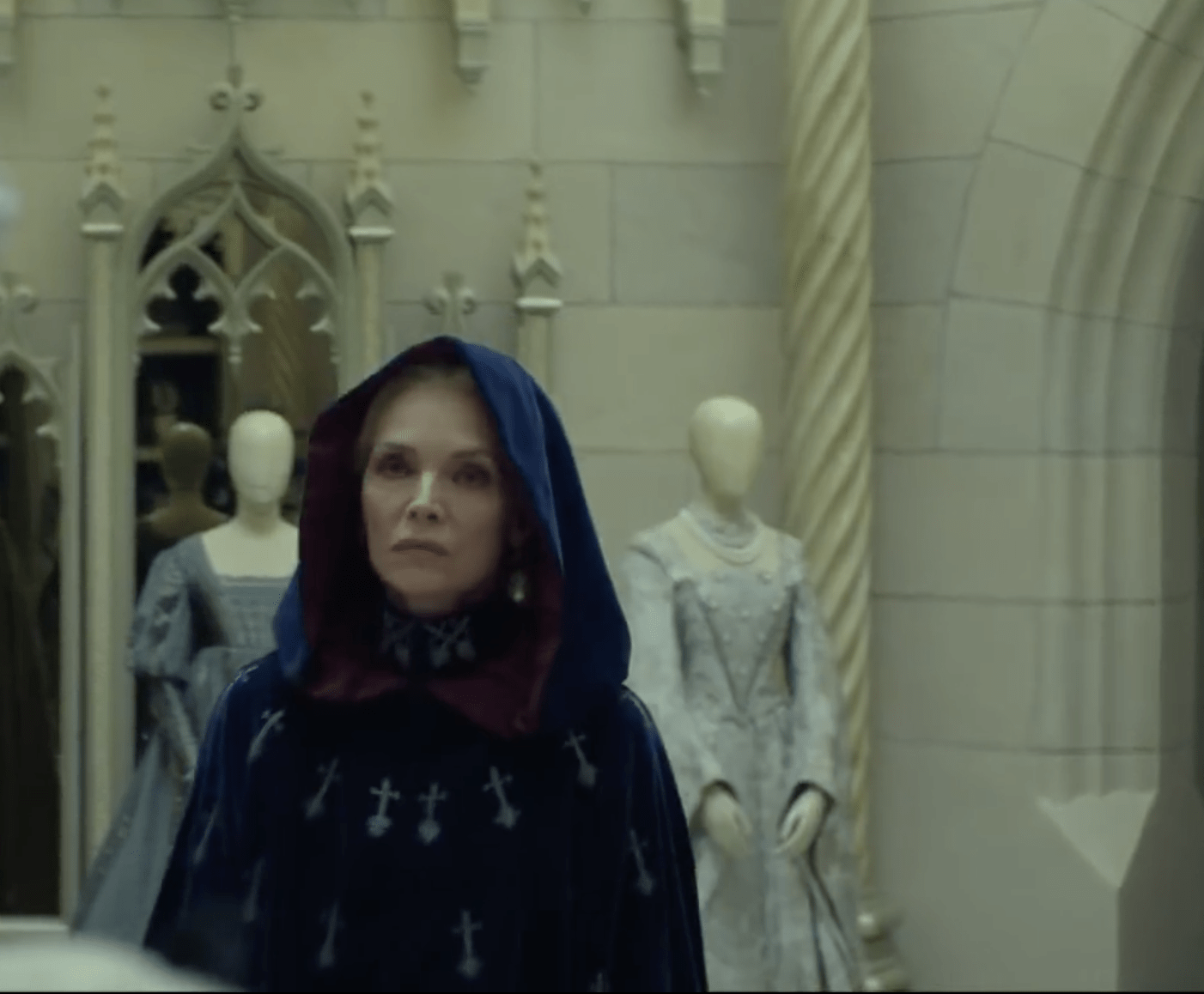 Ingrith hits Maleficent with a poisoned pumpkin and Maleficent turns to dust like our heroes in Infinity War.
Aurora's tears fall on Maleficent's ashes bringing her back to life. This is nod to True Love's Kiss in the original and Rapunzel healing Flynn by shedding tears of sorrow on his body after he dies.
Game of Thrones fans might have had flashbacks to the Red Wedding when the Moors creatures were trapped inside the chapel to be executed.
I Am Groot. One of the Tree Warriors of the Moors sacrificed himself in the church in a very Groot way. This reminded me of the first Guardians of the Galaxy when Groot encompasses his family to save them from the crashing of Ronan's ship.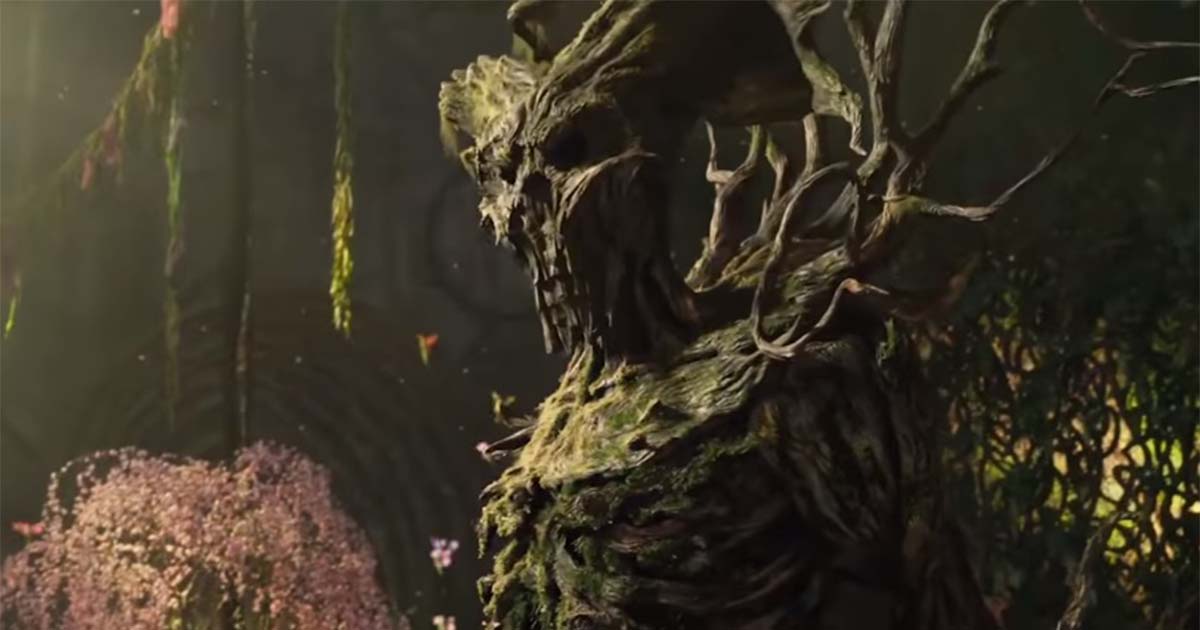 Hidden Mickey is found in Aurora's headband during her wedding.
On her wedding day, Aurora is wearing a pink dress, then it is shown changing to green as the fairies argue. This mirrors the final scene of the original animated movie Sleeping Beauty when her dress changes from pink to blue again and again. It finally ends on blue with the fairies agreeing it's a nice color with the blue flower representing their friend.
Maleficent Mistress of Evil is in theaters now!
Get all the evil updates for Maleficent on Facebook | Twitter #Maleficent | Instagram