Hersheypark in the Dark is officially open at Hersheypark. For three awesome weekends guests can enjoy rides, special dining menus, and of course candy! We went opening night for the first time and we had a blast. I wanted to share with you my 4 tips for Hersheypark in the Dark including what allergy parents should expect at the event.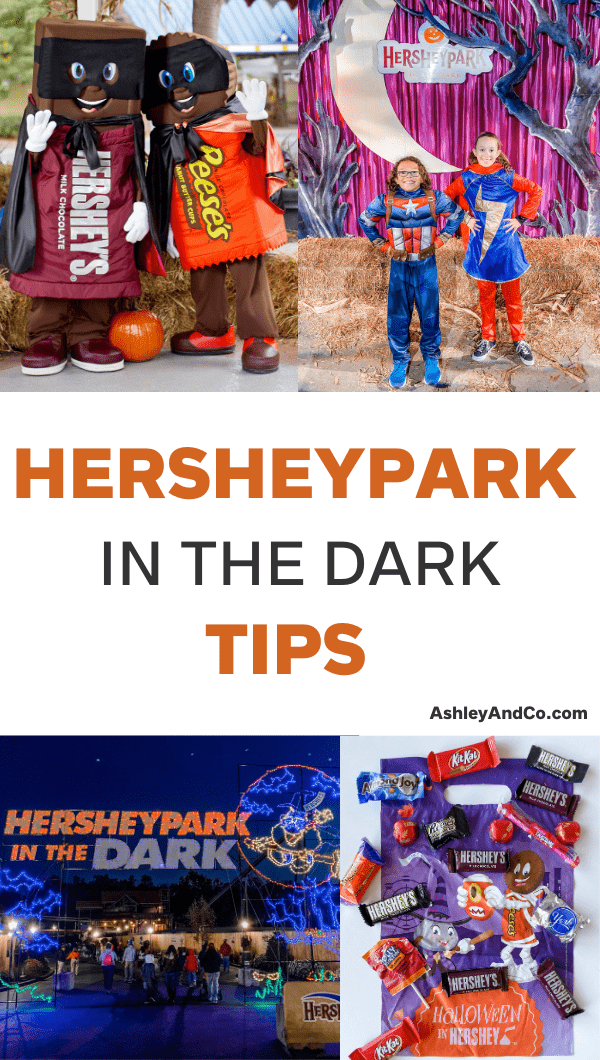 I am part of the Sweetest Moms Ambassador Program with Hersheypark. All opinions are 100% my own.
4 Tips for Hersheypark in the Dark
1. Download the free Hersheypark App
The Hersheypark app includes a map, ride wait times, character appearances, showtimes, food locations, and more. It also contains info for Hershey's Chocolate World and ZooAmerica attractions. If you get turned around in the dark, you can locate Treatville on the map as well.
The Hersheypark app is available for Apple and Android.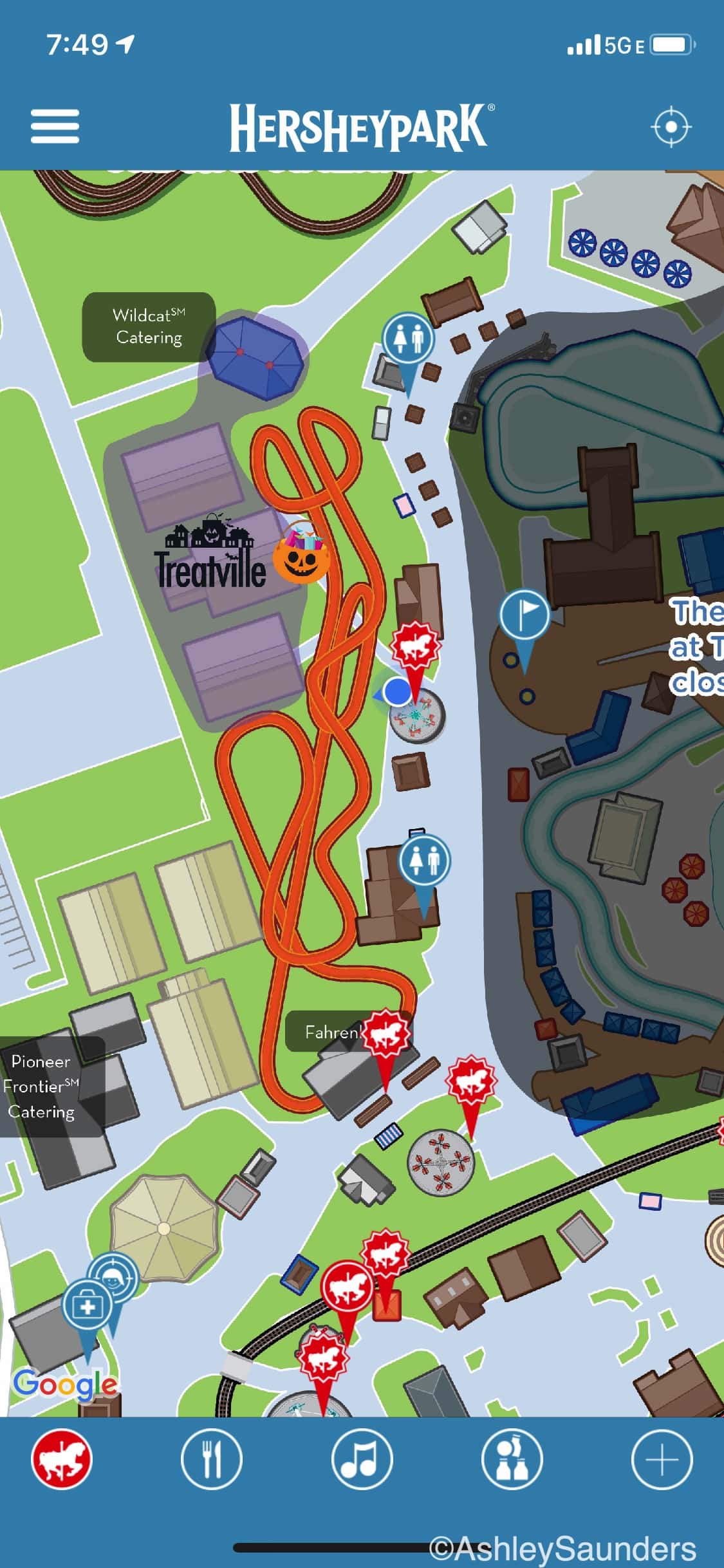 2. Come early!
Hersheypark in the Dark begins each night at 5pm. On Saturdays and Sundays you can enter the park earlier in the day. There is candy to be had both inside the park and at Chocolate World. We suggest you begin the night at Hershey's Chocolate World with 3 stops and then head back into the park for Treatville. For complete info on hours visit Hersheypark in the Dark Hours.
Sweet Tip: Season Pass holders can enter the park 2 hours before the general public!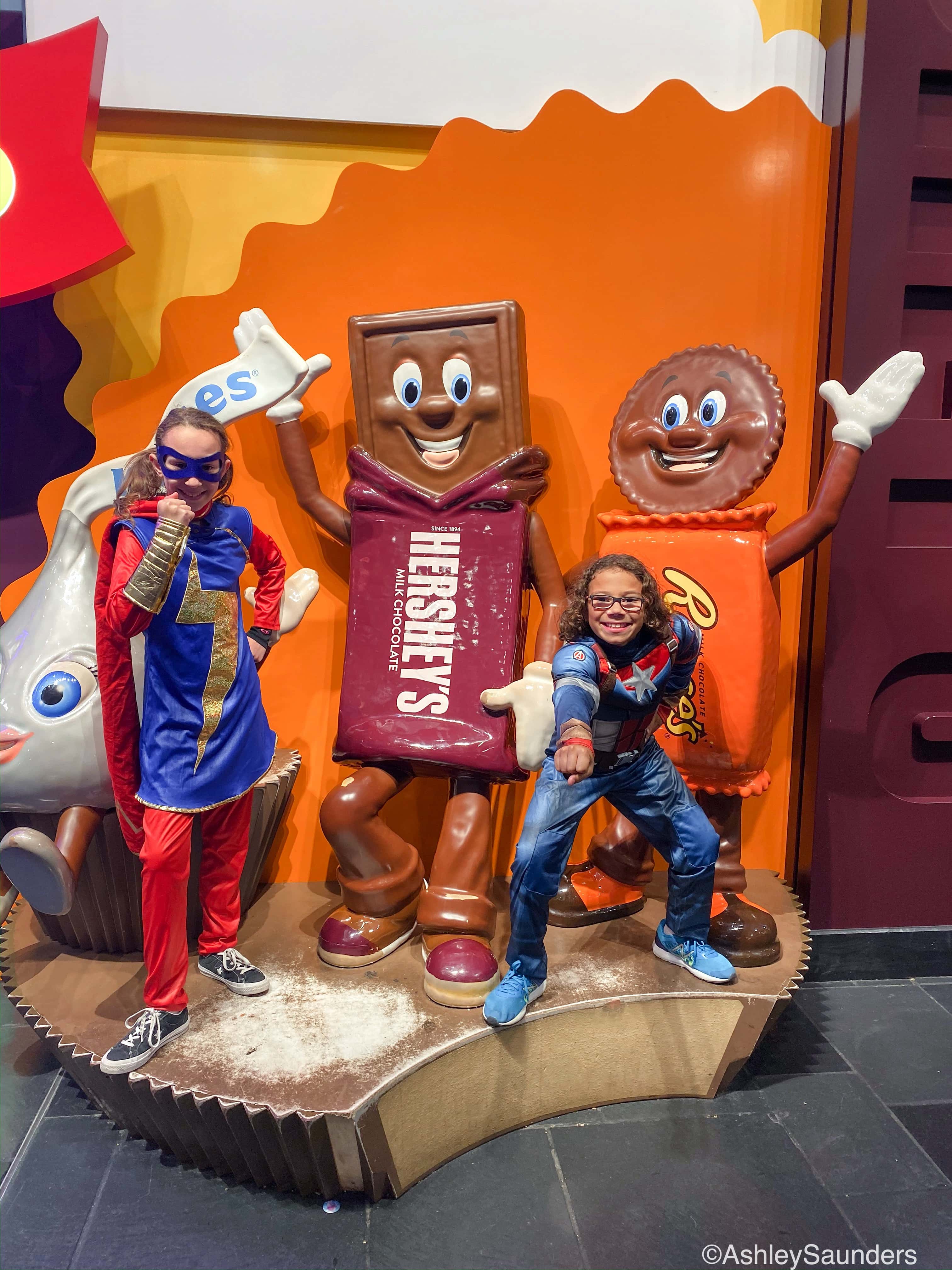 Related: 7 Reasons Why You Need Hersheypark Season Passes
3. Zoo America
Zoo America is free with your admission to Hersheypark in the Dark. Grab a flashlight and come learn more about the nocturnal animals that call Zoo America home. We learned that scorpions glow under black lights and that skunks are usually chunky because they never know when to stop eating. That sounds like me when they bring the chips and queso to the table.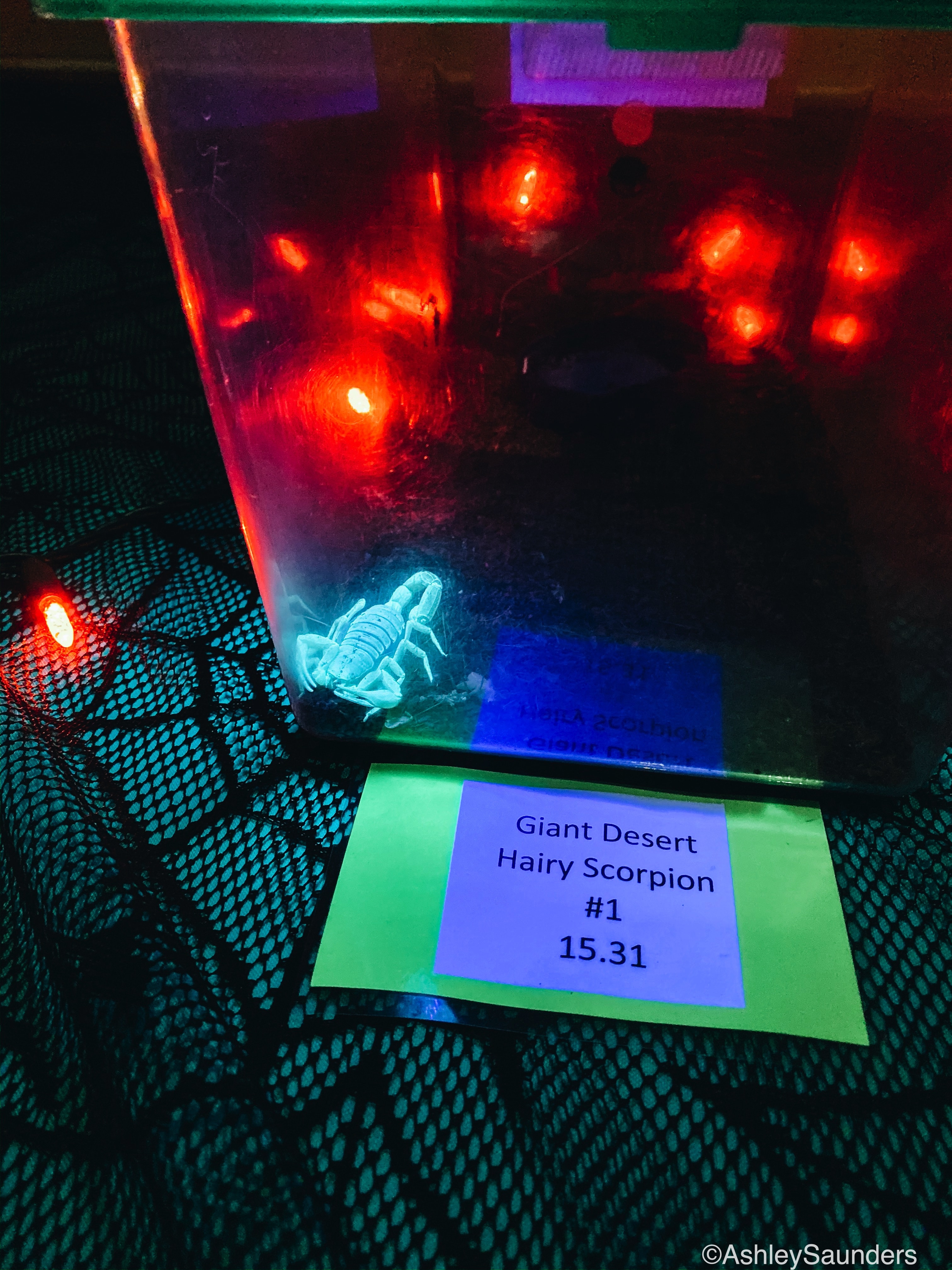 We also got to be hands on with several creatures including a snake, lizard, and moth pupa. My favorite may have been Mumford the Owl who was determined to chew through his leash.
Sweet Tip: Bring your own flashlight or they will have some available for purchase before you explore the exhibits.
Related: Things to do at Hersheypark in the Fall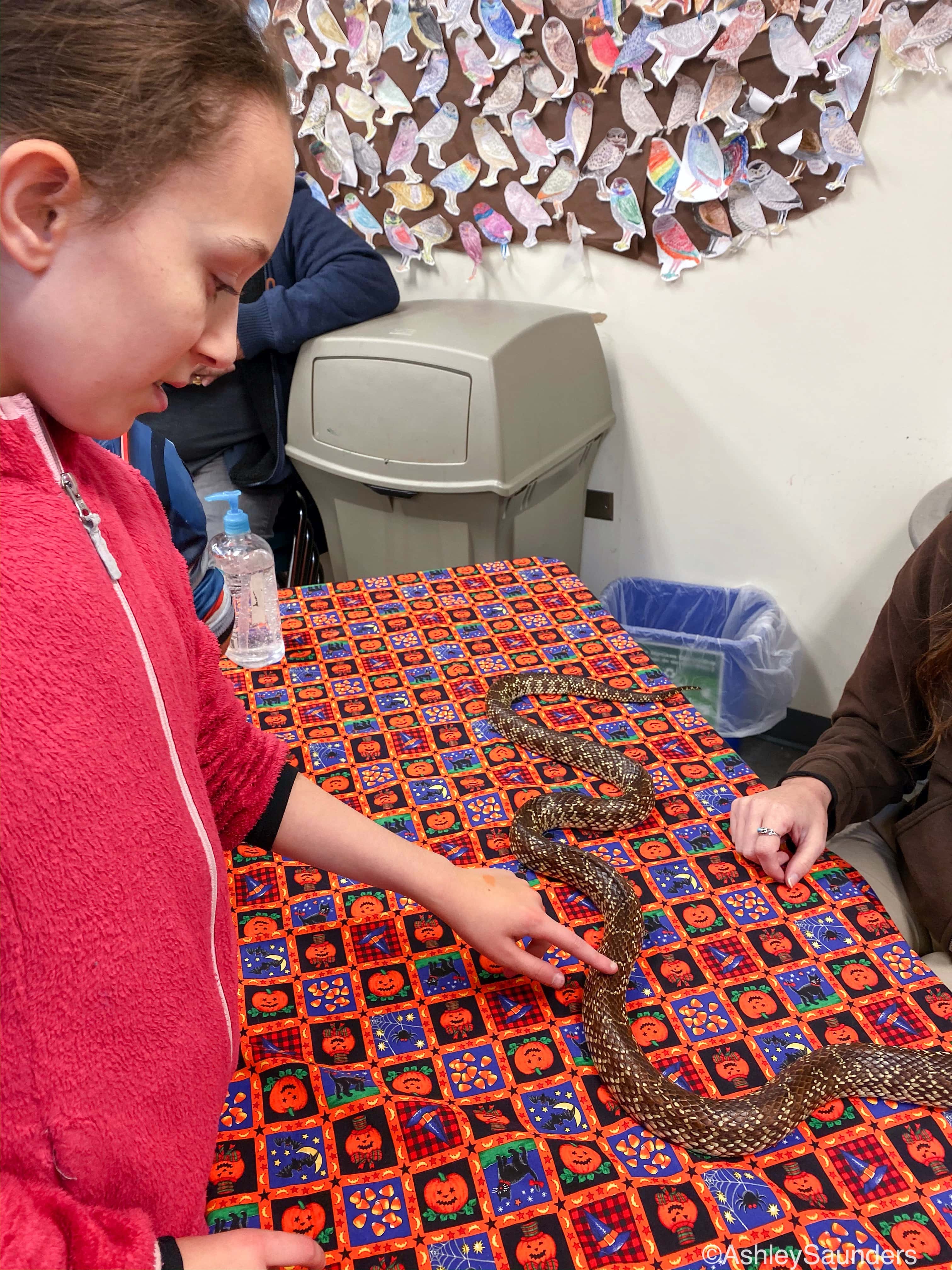 4. Nut Allergy? Don't worry!
I have to admit I was a little nervous about my son trick-or-treating during Hersheypark in the Dark. He has a tree nut allergy and I know a lot of candy can contain nuts. For the most part, the candy was straight chocolate. There are some peanut products as well, but he isn't allergic to those. At one of the Treatville stops, he was offered an almond joy. He told the attendant he couldn't have it because of allergies and she reached into another pumpkin and pulled out a twizzler which is nut free.
That made this allergy mom happy. I love when companies are looking out for littles with allergies. Thank you Hersheypark!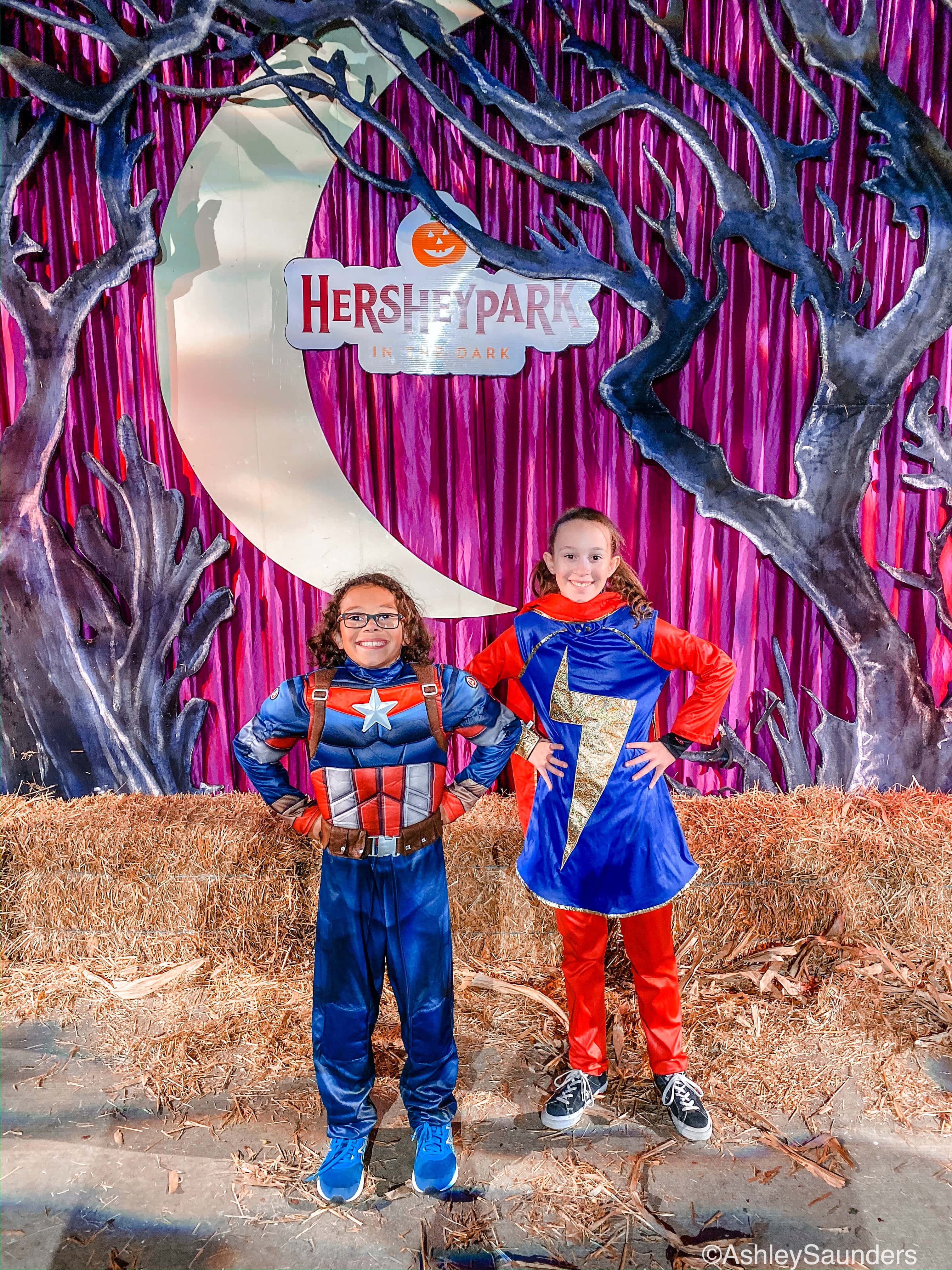 When does Hersheypark in the Dark open?
Hersheypark in the dark opens for three weekends, beginning on October 18-20, October 25-27 and November 1-3. Over 50 rides and attractions are open for guests including the new Reese's Cupfusion! If you missed out on this during the Summer, the wait times are a lot less for this and many other rides around the park so enjoy!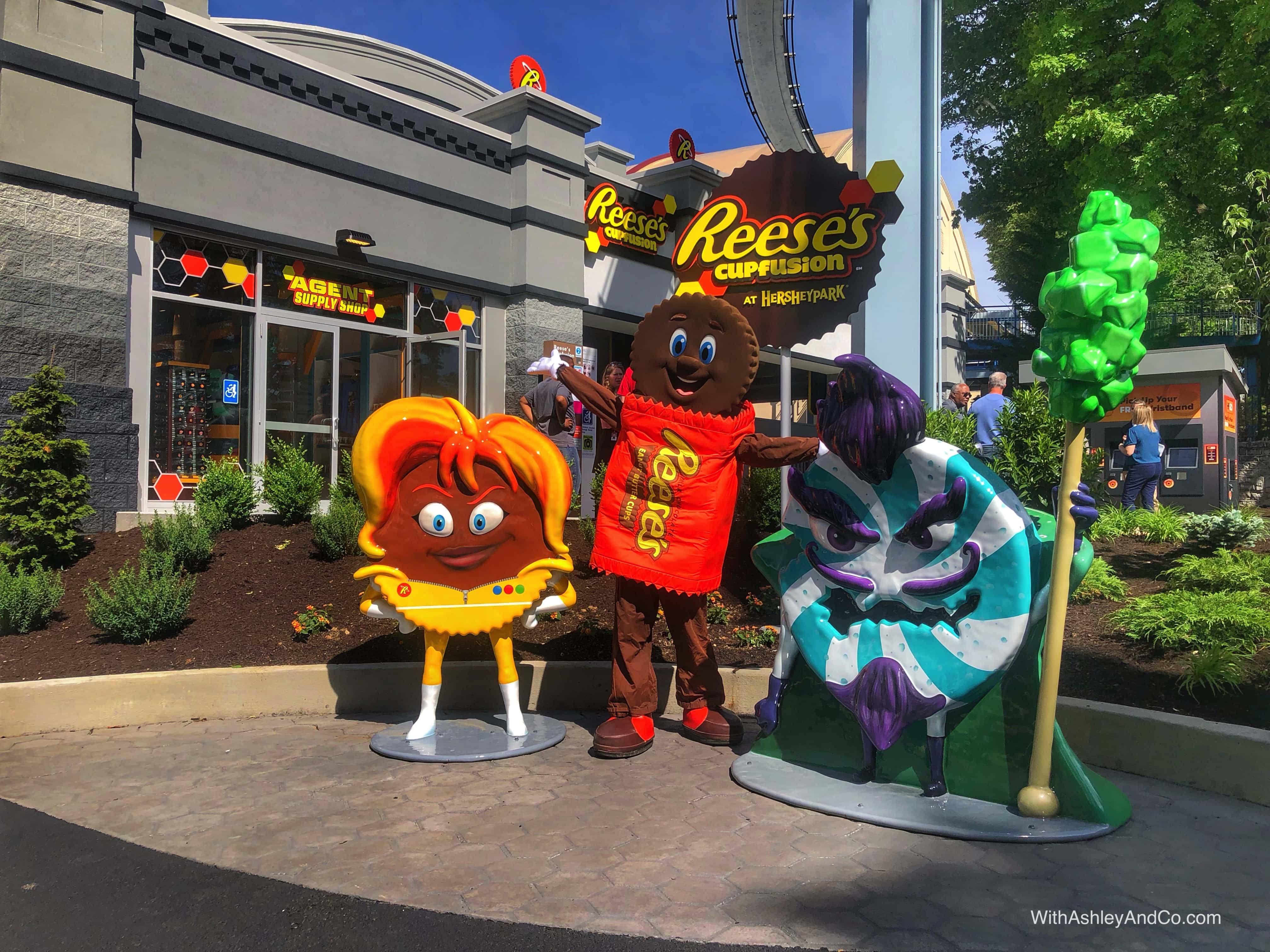 How much are Hersheypark in the Dark tickets?
Hersheypark in the Dark tickets start at $31.95 for children ages 3-8 and seniors 55+. Admission for everyone else starts at $41.95 for one-day admission. Book for more days and save! Sweet bonus: Season Pass holders get unlimited admission to Hersheypark in the Dark! Trick-or-treating is included with your ticket price for children 12 years and younger,
To purchase tickets visit Hersheypark.com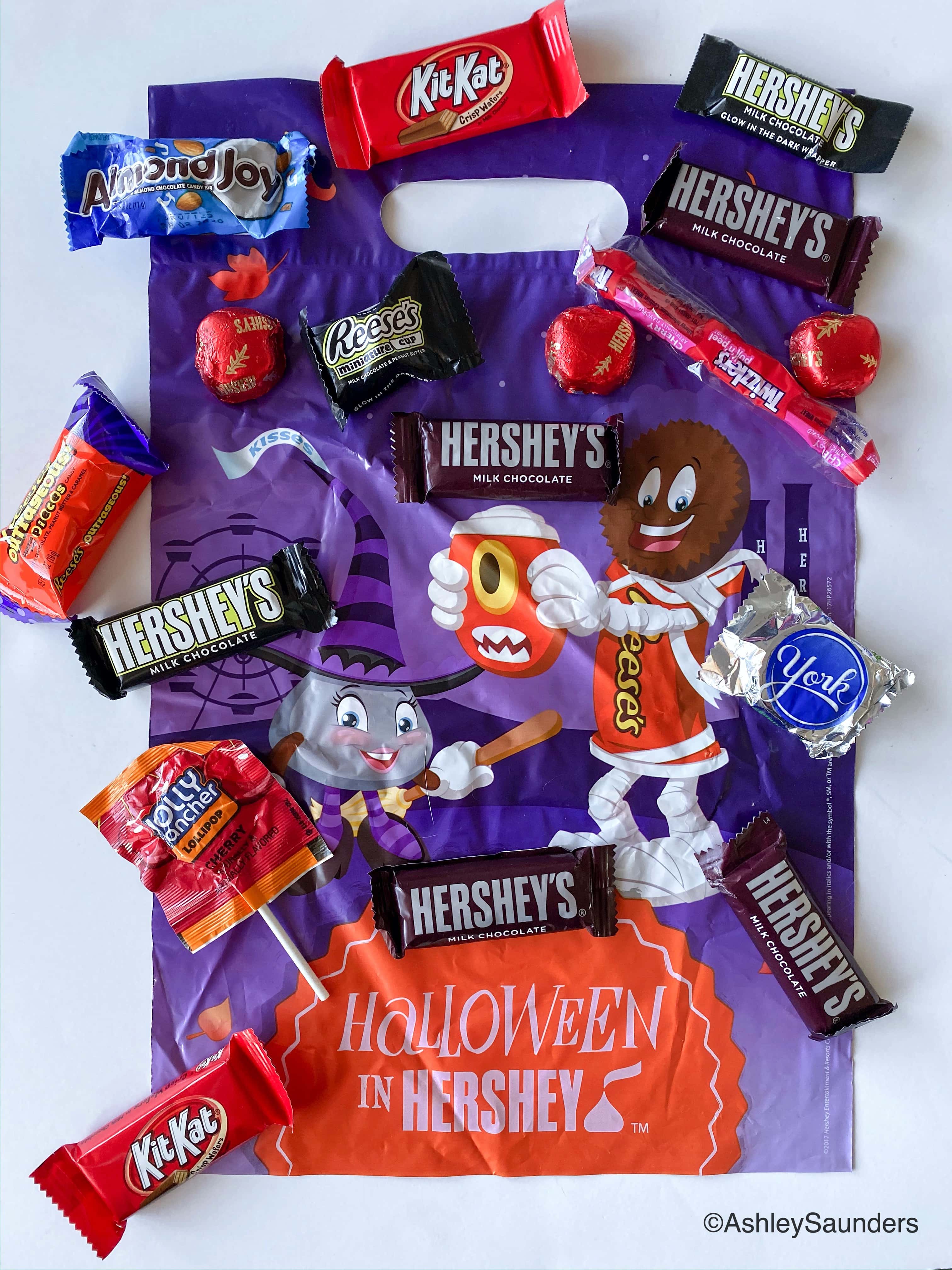 For more Hersheypark Travel Tips:
Things to do at Hersheypark in the Fall
7 Reasons Why You Need Hersheypark Season Passes
Exclusive Look At Hersheypark Reese's Cupfusion
Top 5 Tips For Having the Sweetest Day Ever at Hersheypark!