The first full Mulan trailer has arrived and with each look into this film, I get more excited for its debut. This live action remake feels different from the others. It could be the non-musical aspect or just the tone. From what I've seen, the 2019 Mulan is going to raise the bar for these types of remakes and deliver us something new yet familiar.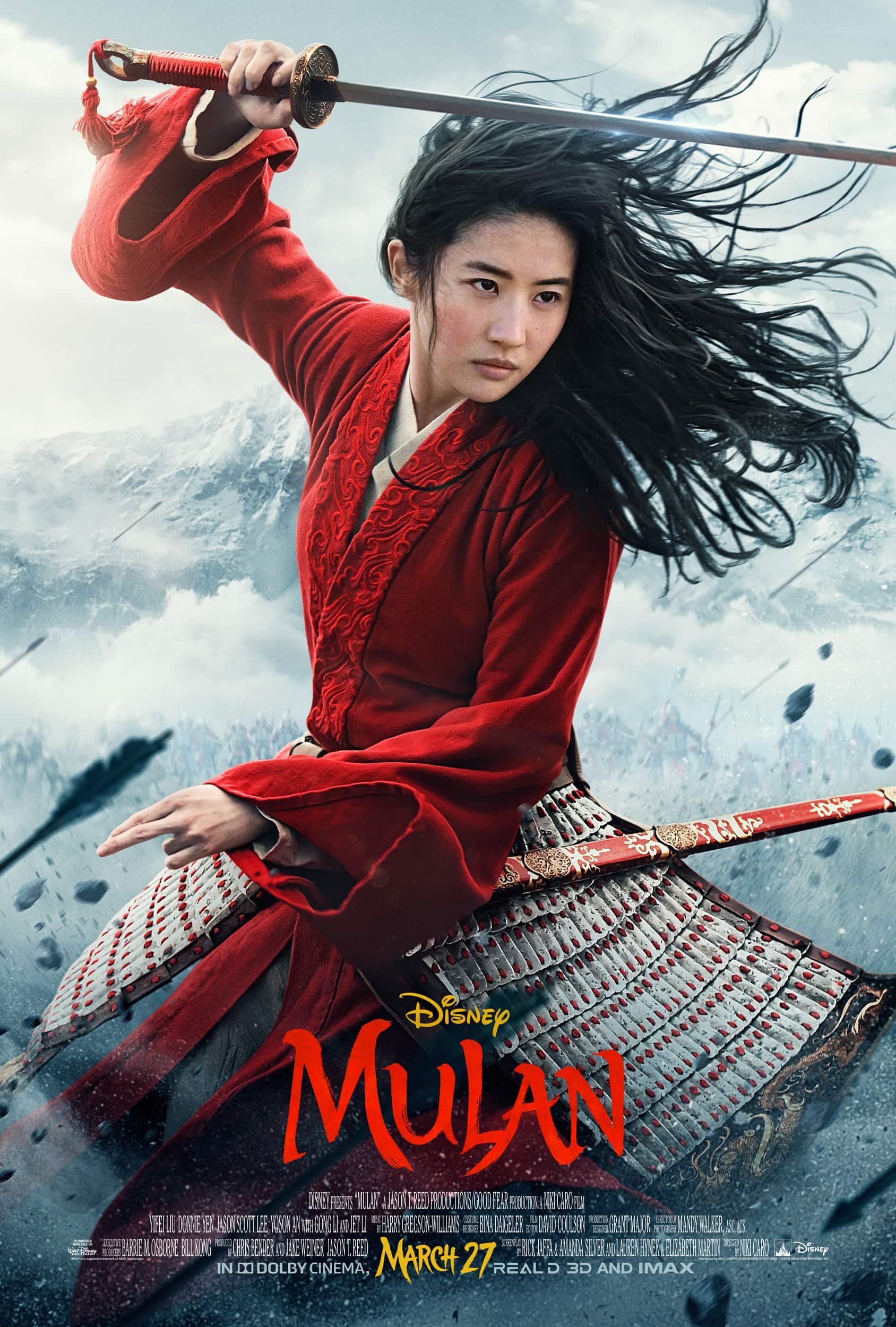 When the Emperor of China issues a decree that one man per family must serve in the Imperial Army to defend the country from Northern invaders, Hua Mulan, the eldest daughter of an honored warrior, steps in to take the place of her ailing father. Masquerading as a man, Hua Jun, she is tested every step of the way and must harness her inner-strength and embrace her true potential.
It is an epic journey that will transform her into an honored warrior and earn her the respect of a grateful nation…and a proud father.
Before running off to join the army, Mulan is being schooled in the ways of how to be a good wife. She is less than thrilled. This is not how she will bring honor to her family. I've always admired this aspect of Mulan, that urge to not conform to society's standards.
Mulan stars Yifei Liu in the title role, Donnie Yen as Commander Tung, Jason Scott Lee as Böri Khan, Yoson An as Cheng Honghui, Gong Li as Xianniang, and Jet Li as the Emperor. The film is directed by Niki Caro and is based on the narrative poem "The Ballad of Mulan."
If you have never read the original source material, I highly recommend it.
What is the issue with Mushu?
I don't remember any of the controversy surrounding the original release of Mulan, but I was also just a kid. With the absence of Mushu in the new Mulan, I wanted to know: what is the issue with Mushu? Google failed me in my searches so I took to asking my YouTube fans.
What I learned was interesting and I felt like it needed to be shared here. Mushu was seen as a mockery of the spiritual life. Dragons are associated with males and the emperor. Phoenixes, as seen in the trailer, represent females, making it more suitable to be her spiritual guide.
At the end of the day, the poem, "The Ballad of Mulan" doesn't contain a Mushu or musical numbers. For everyone still up in arms over these missing aspects, relax. Watch the animated movie for those and then enjoy the stunning and more culturally accurate live action film.
Mulan Trailer
Mulan is in theaters March 27, 2020!
For more Mulan head to Twitter #Mulan | Instagram | Facebook
Mulan Trailer Reaction