We just experienced our first visit to Hersheypark Christmas Candylane and it was a blast. From seeing the reindeer (squee) to indulging in some delicious hot chocolate, Christmas Candylane is now going to be a must for us in during the holidays.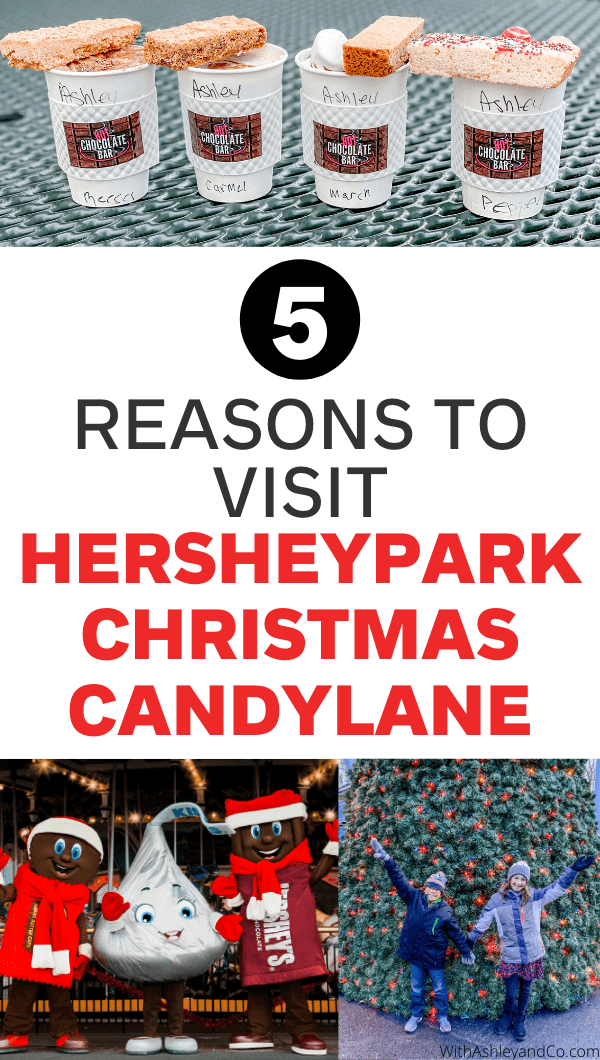 5 Reasons To Visit Hersheypark Christmas Candylane
I feel like I have been missing out all these years by not going to Hersheypark for Christmas. What was I thinking? And what friends deserve coal for not telling me about it sooner?
So that you do not get left out of the fun I have come up with 5 reasons why you need to visit Hersheypark Christmas Candylane. These are not in order, but if I had to pick a favorite or two, well you will find out.
Hersheypark Season Passholder Tip: Christmas Candylane is included with your Hersheypark Season Pass! Plus your discount still works on merchandise, food, and more.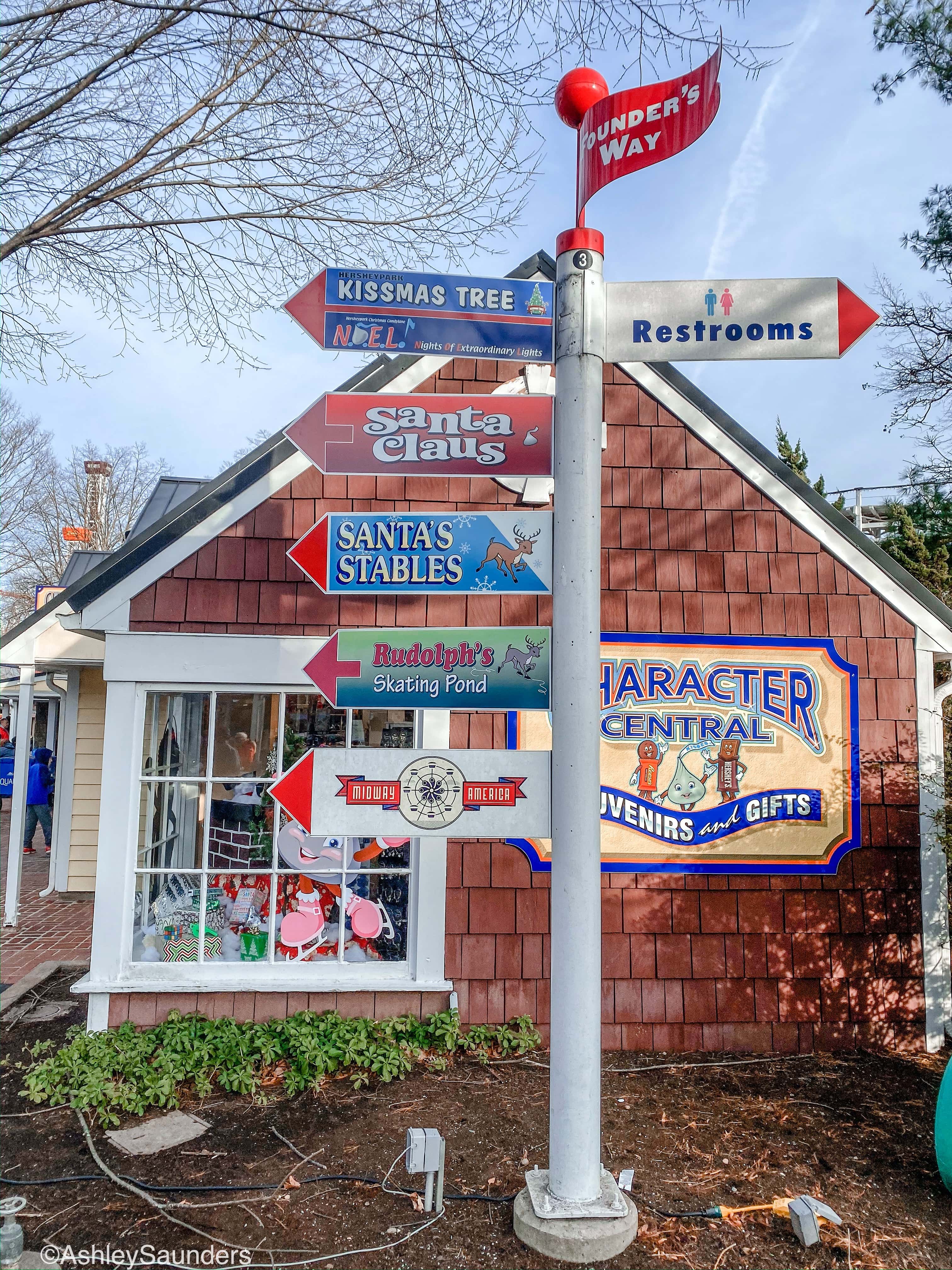 1. Santa Claus has come to town and he brought his reindeer.
Not only can you visit with Santa in a heated inside location near the ZooAmerica entrance but you can meet his adorable reindeer.
Meeting the reindeer might be tied with the hot chocolate as my number 1 reason to visit Christmas Candylane. They are the cutest things ever! You will want to take one home, but you can't. I asked.
All 9 reindeer are hanging out Santa's Stables, yes Rudolph is there too. Visitors can get up close and personal to these guys while learning more about what makes reindeers unique from the trained staff who are on hand to care for them. Someone tell me how I can get this job?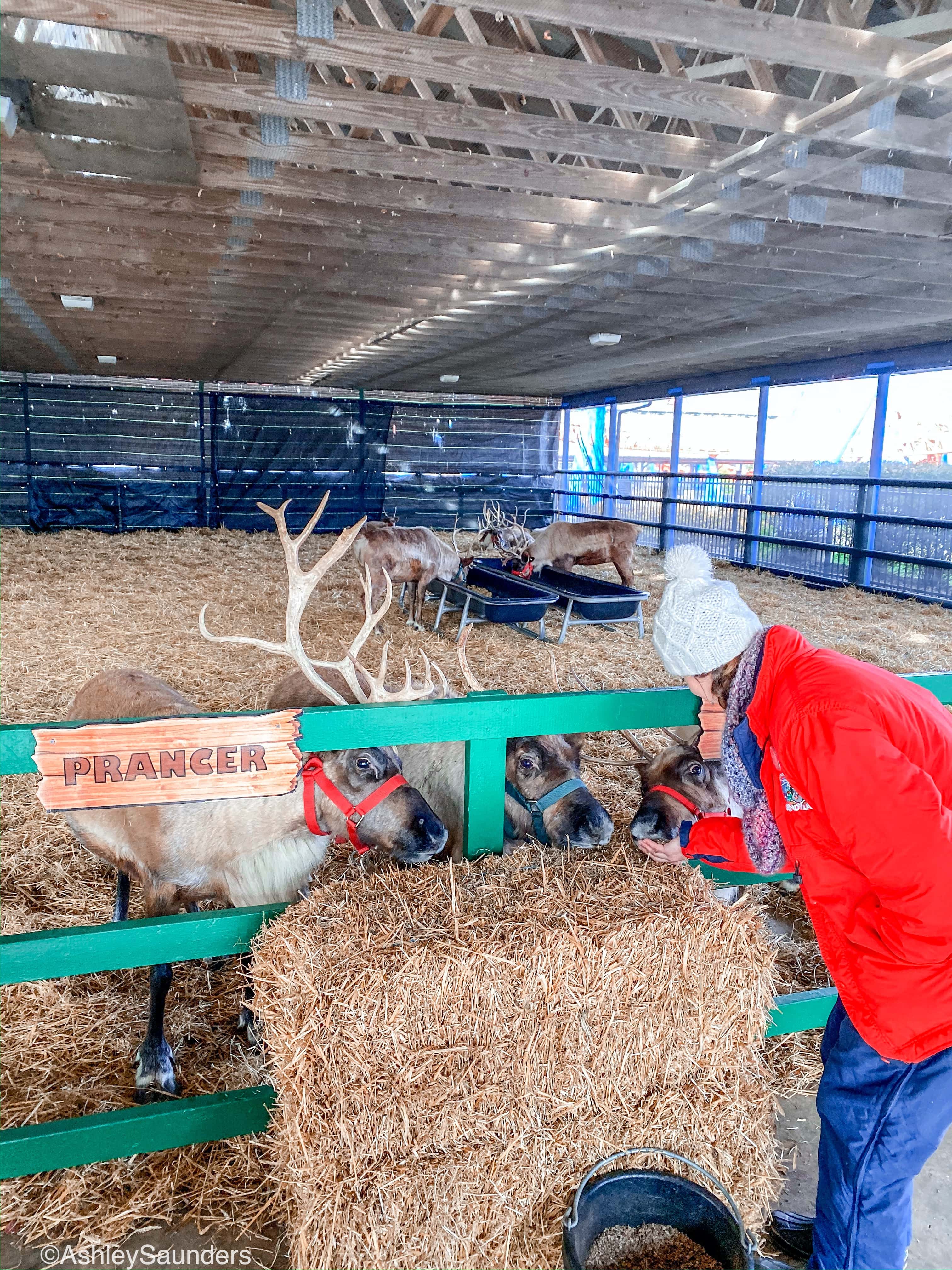 2. Hershey Character Experiences
Look for special photos opps with your favorite Hersheypark characters. Over on Kissing Tower Hill there is a special photo stop as well as character meet & greets near the carousel. Check the Hersheypark App for characters, locations, and times.
We met Jingle, the reindeer, while riding rides over in Founder's Way. Isn't he cute?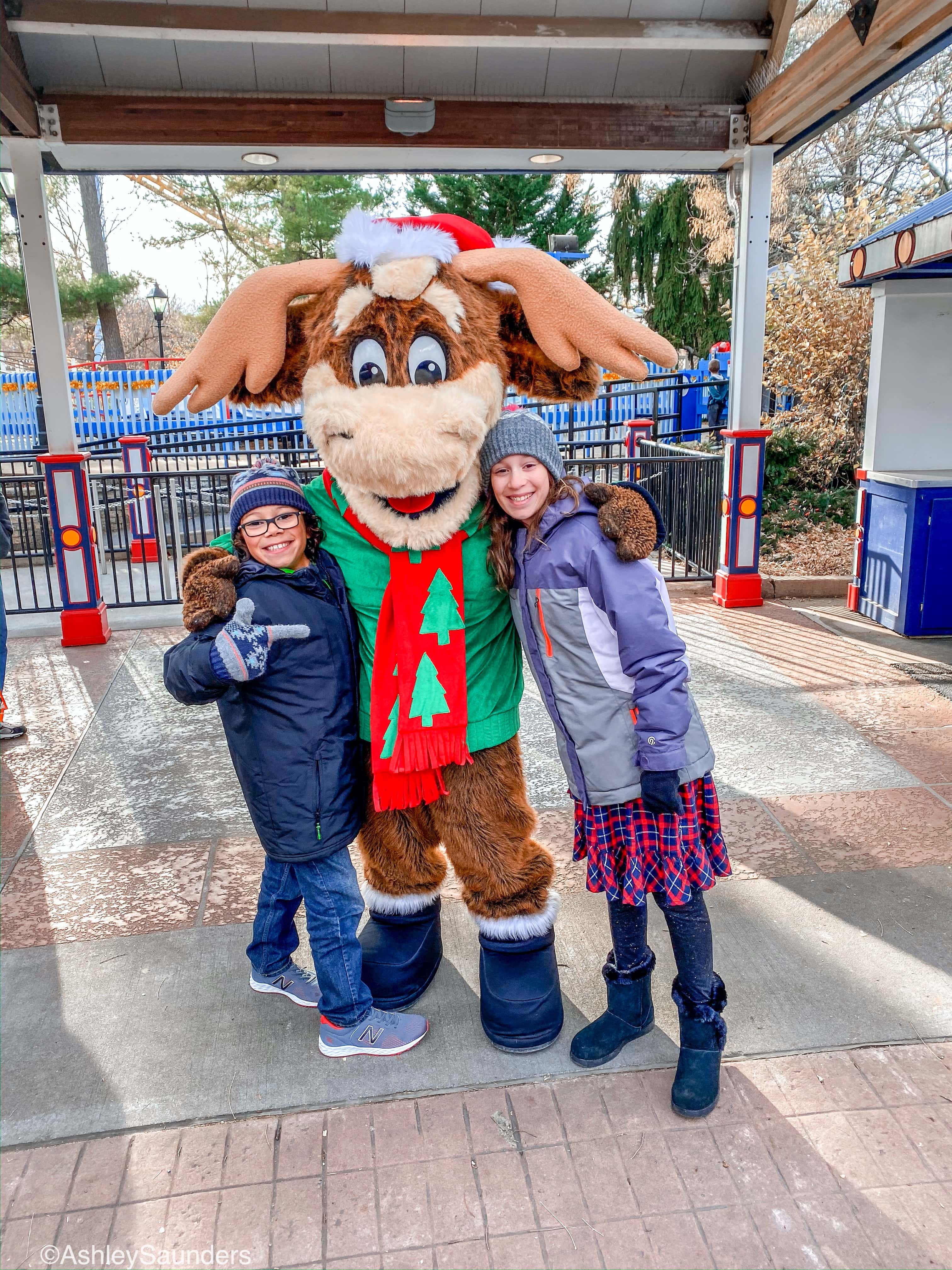 3. NOEL Christmas Lights Show
Starting at 5pm, guests can enjoy a choreographed light show near the Kissmas Tree featuring over 250,000 dancing lights. The best places to view the show are on any of the bridges in The Hollow. We chose to hangout on the bridge leading towards Kissing Tower Hill and it was the perfect spot!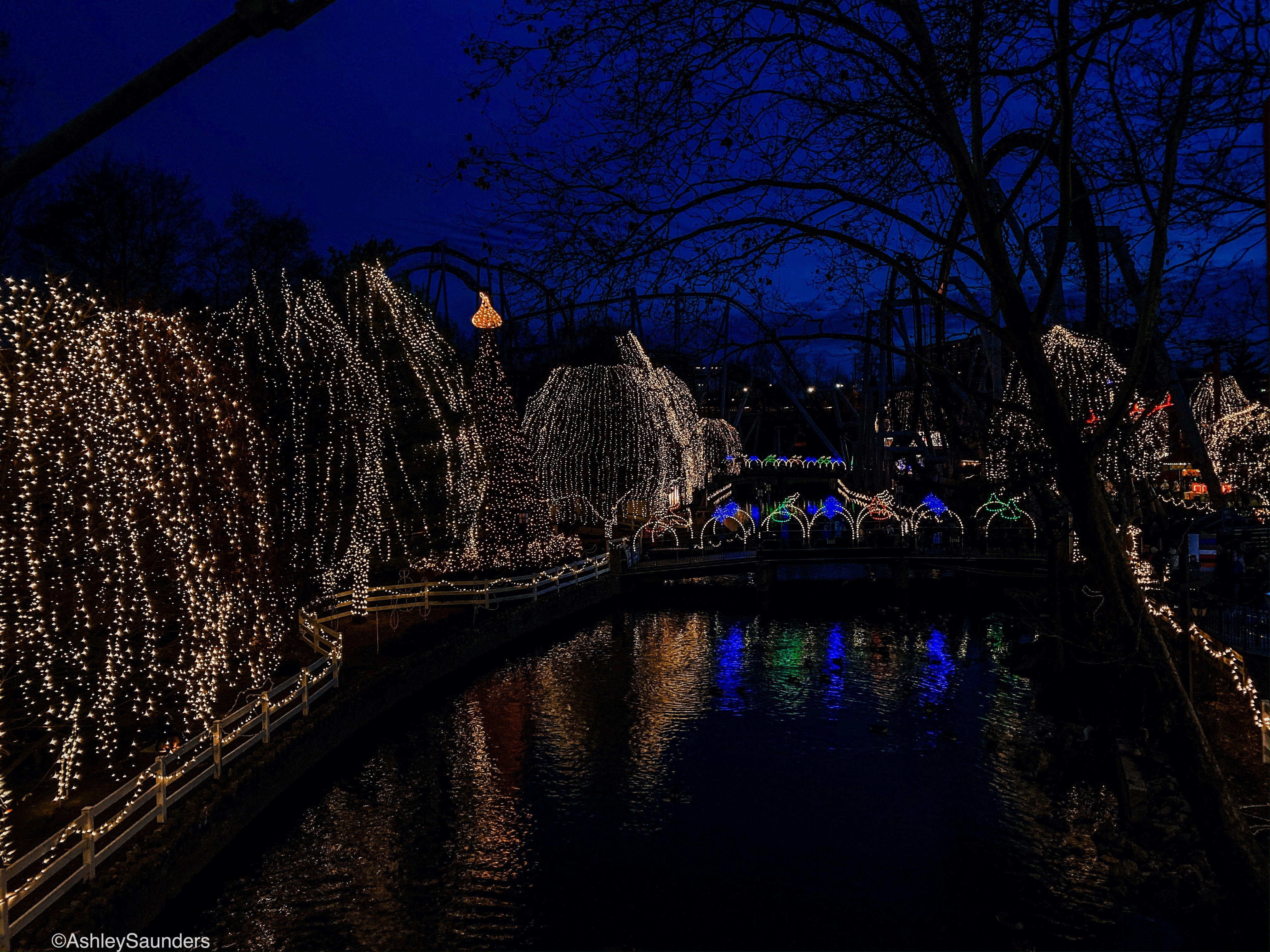 Related: 7 Reasons Why You Need a Hersheypark Season Pass
4. Musical inside the Chevrolet Music Box Theatre
The Chevrolet Music Box Theatre might be your go to in the Summer for air conditioning, well good news is it also has heat! Warm up in the theatre while watching a colorful and energetic show about "The Littlest Tree."
Doors open to the show about 15 minutes before it begins. The line starts to form about 30 mins before so if you are particular about your spot get in line as soon as you can.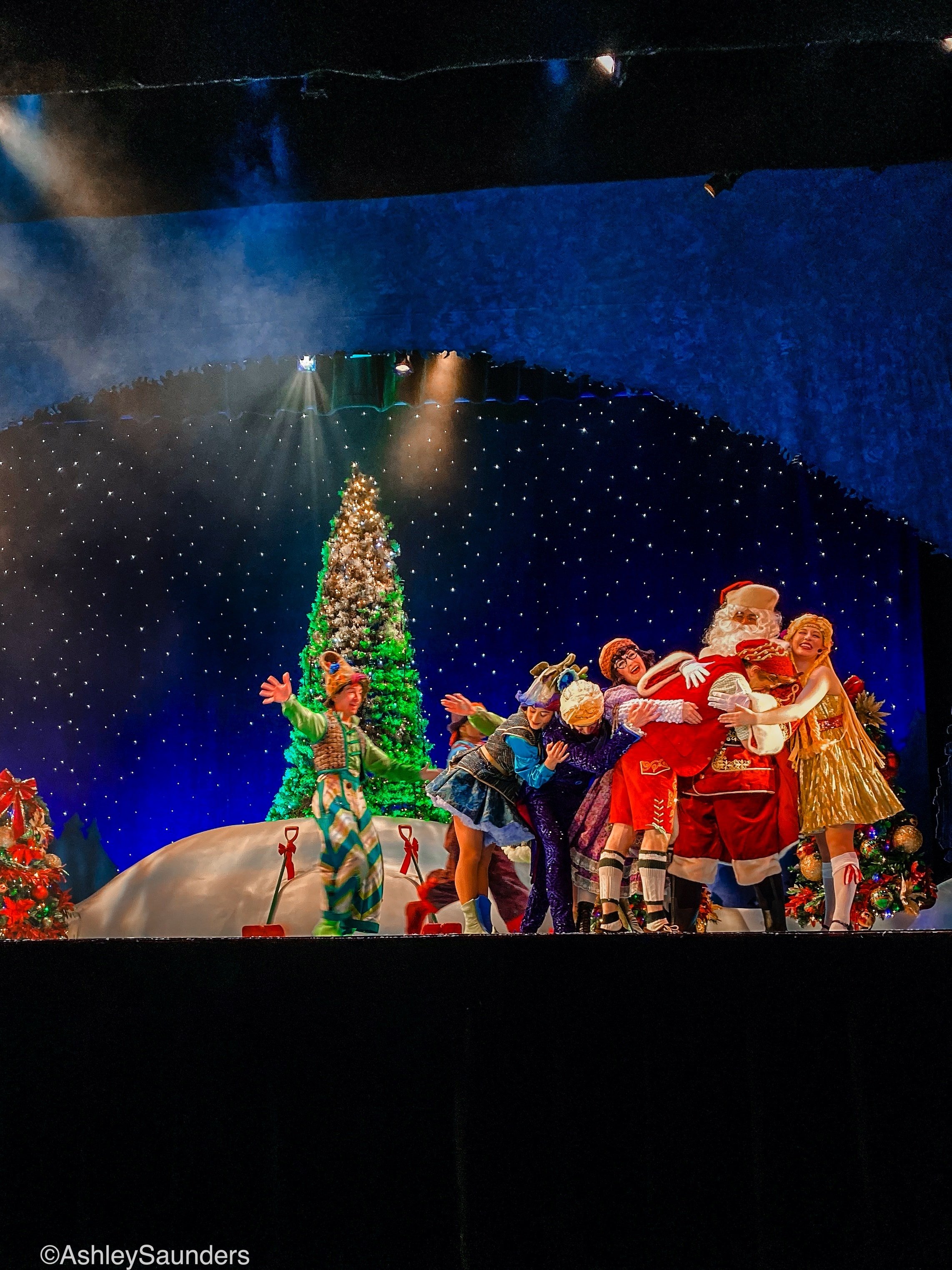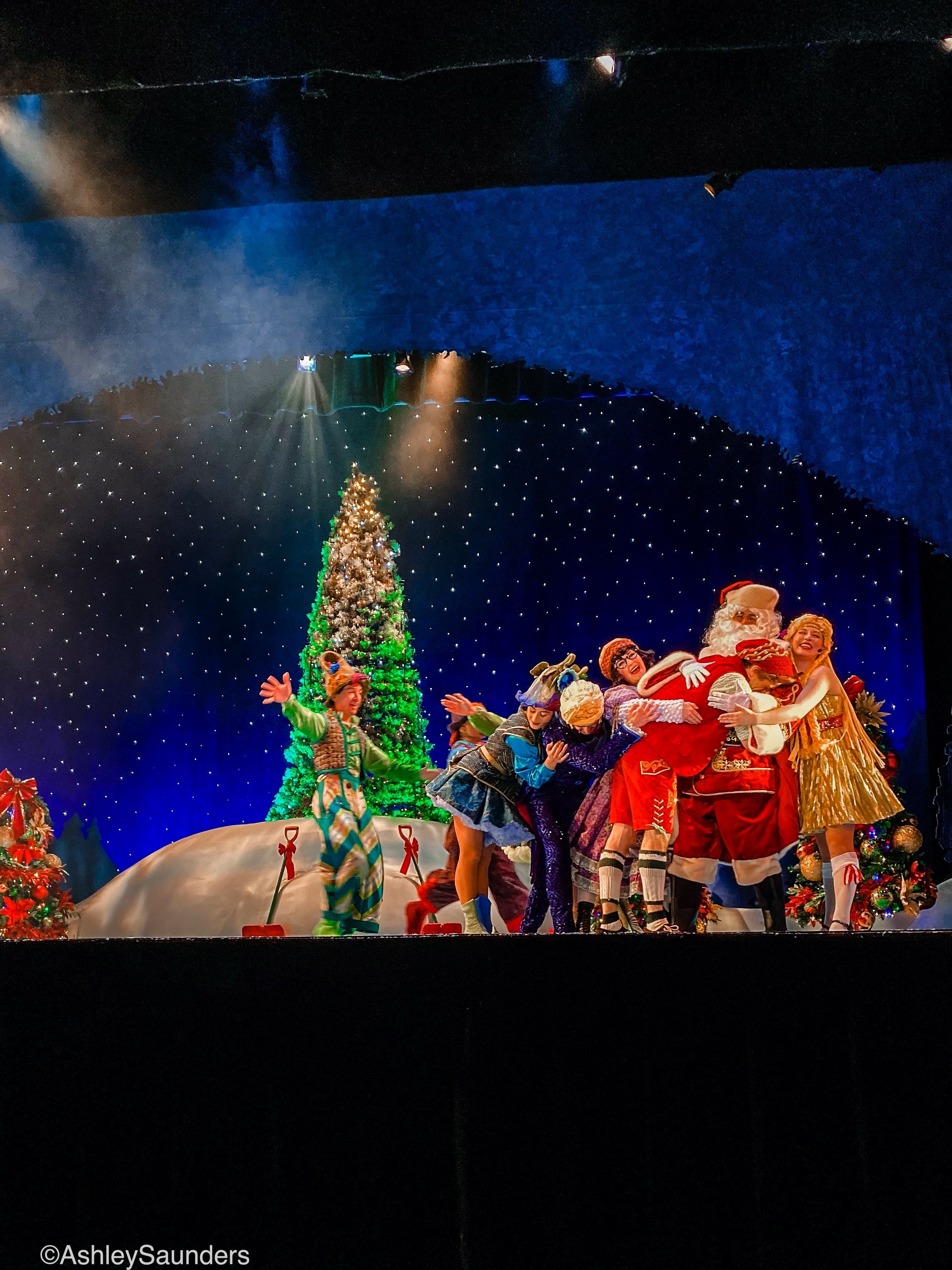 5. Hot Chocolate
Cold weather and hot chocolate go together like Christmas time and sweets. Head over to Simply Chocolate to indulge in one of 5 flavors of Hot Chocolate. I chose the Toasted Marshmallow, while the family picked Caramel, Peppermint, and Reese's Extreme.
I tried them all, ahem research, and the verdict is you can't go wrong. Currently plotting when I can get back up there for more. Don't judge me.
This look is called no you can't have anymore of my hot chocolate Mommy.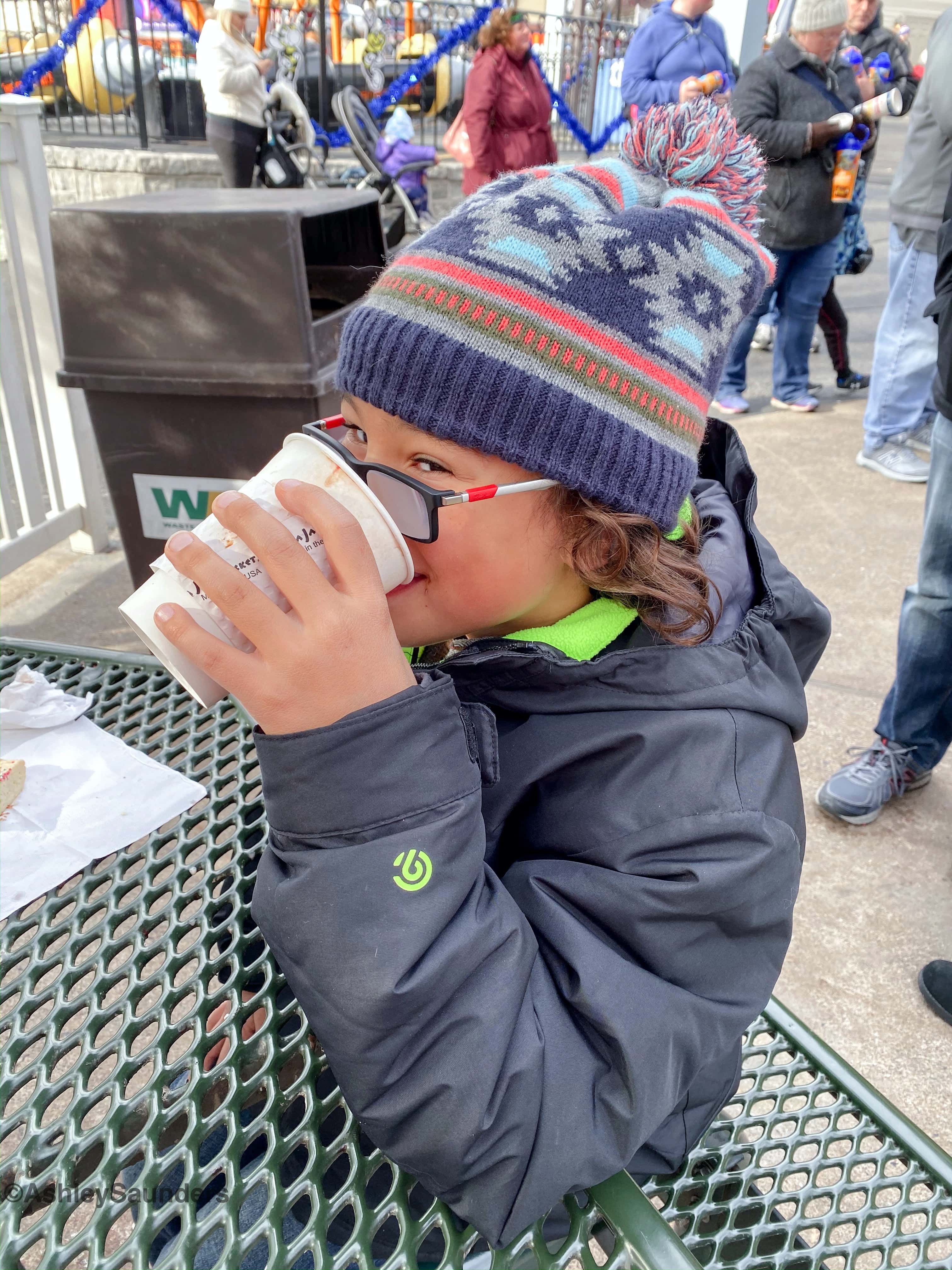 You can also enjoy free refills of hot cocoa and do a good deed when you purchase the Souvenir Mugs. Drink free all day for $12 or all season long for $17. A portion of the proceeds from each cup goes to the Penn State Children's Hospital.
Hot Chocolate refills can be found throughout the park including near the reindeer and in Founder's Way.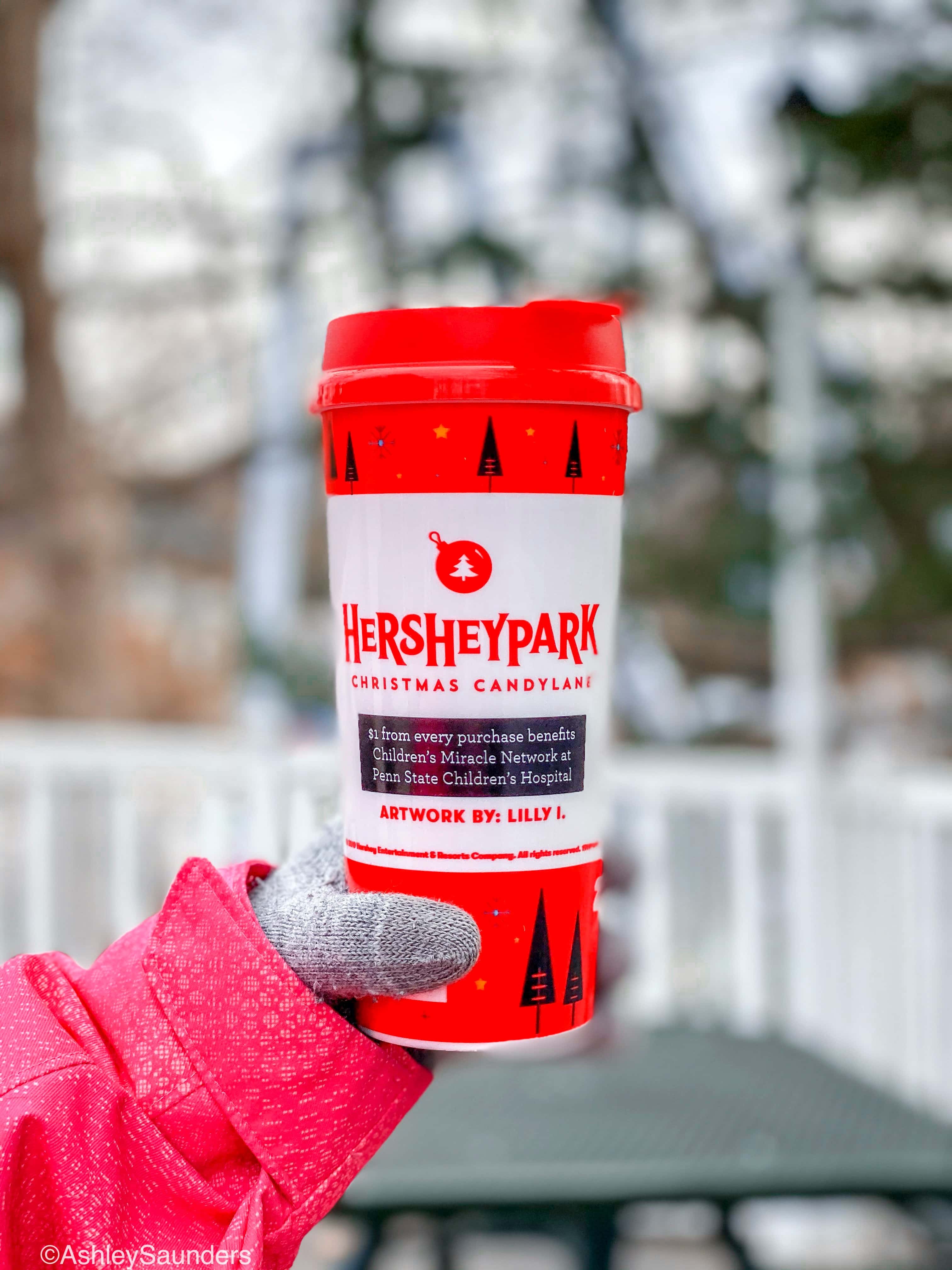 Bonus: Hershey Sweet Lights
This add-on takes you through 600 illuminated and animated light displays that you enjoy all from the comfort of your car. Tune into a specified radio station to complete the experience with your favorite Christmas tunes.
You can buy your ticket at the gate, online, or in the park at any Guest Services location.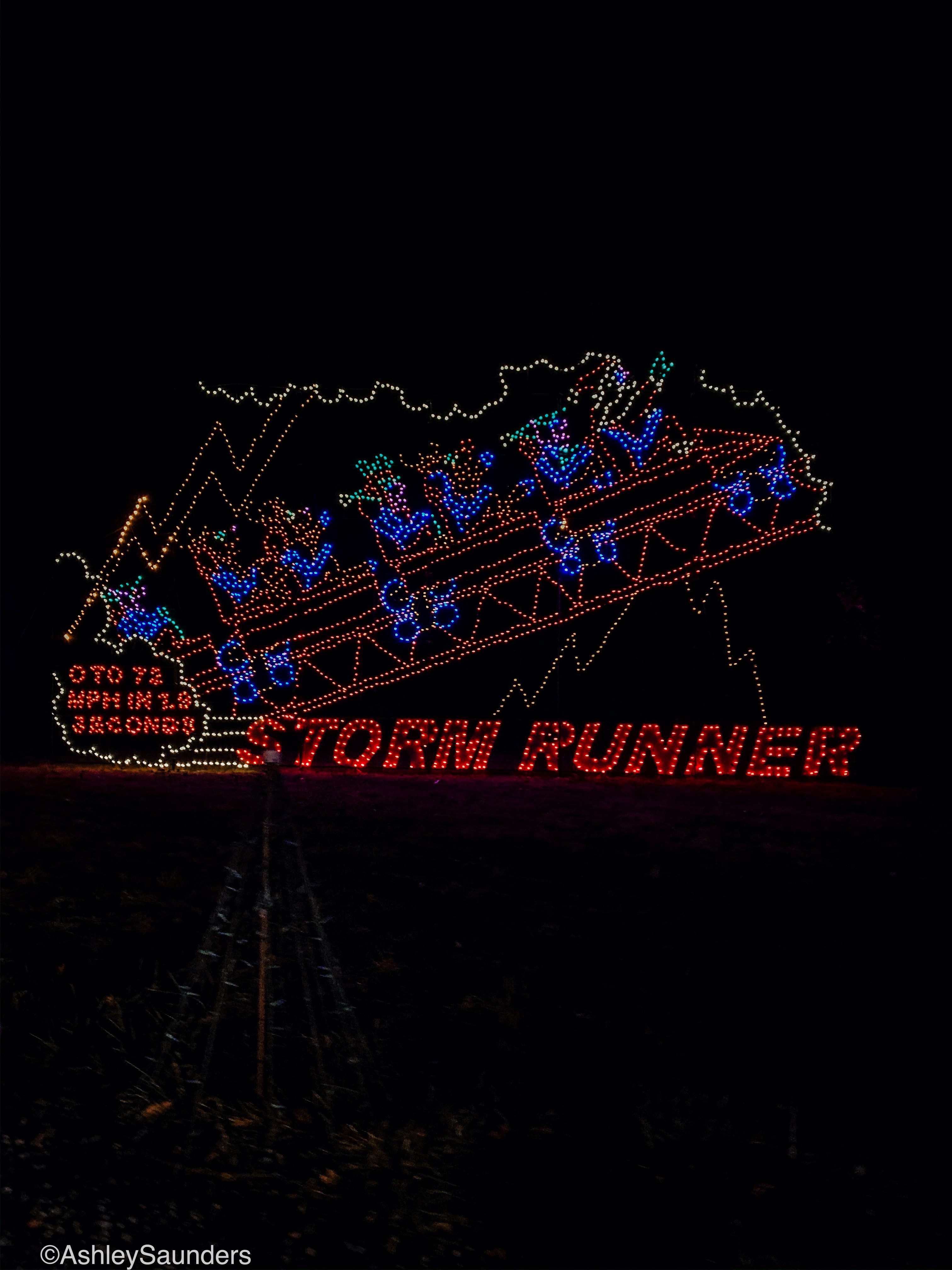 Know Before You Go: New Hersheypark Entrance
Due to the construction of Hersheypark Chocolatetown (cannot wait for this to open!!) the entrance to Hersheypark for Christmas Candylane will look a little different. Guests will enter near The Claw attraction, which is super close to the reindeer- yay!
Tram Drop Off, Ticketing/Season Pass Services, Stroller & Wheelchair Rentals, and Guest Services have also relocated to this temporary entrance.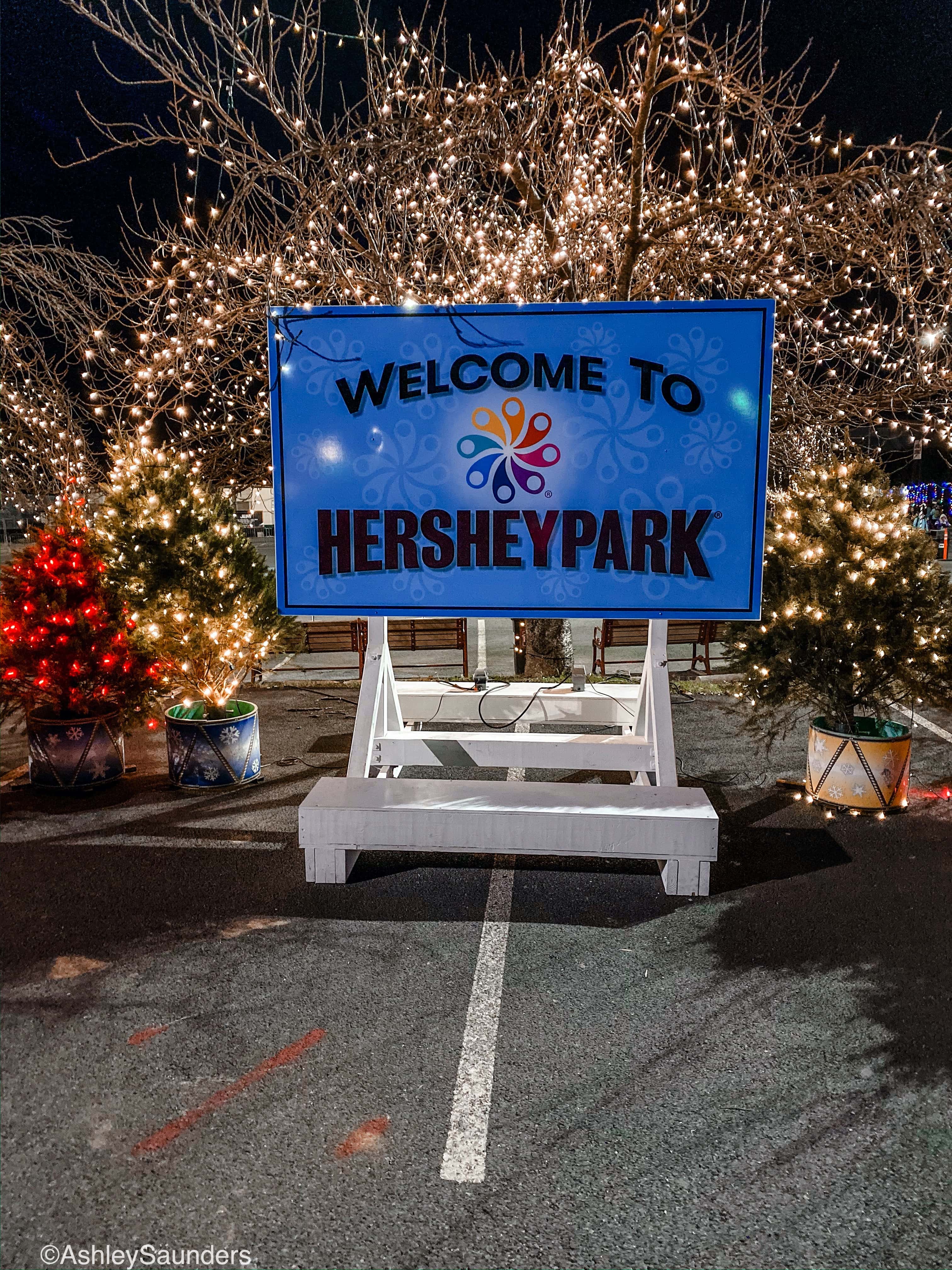 Buy tickets for Christmas Candylane Today!