It is officially the most wonderful time of the year and fans of DreamWorks Spirit Riding Free are in for a sweet surprise. Spirit Riding Free Spirit of Christmas is an all-new holiday special that is available starting today on Netflix!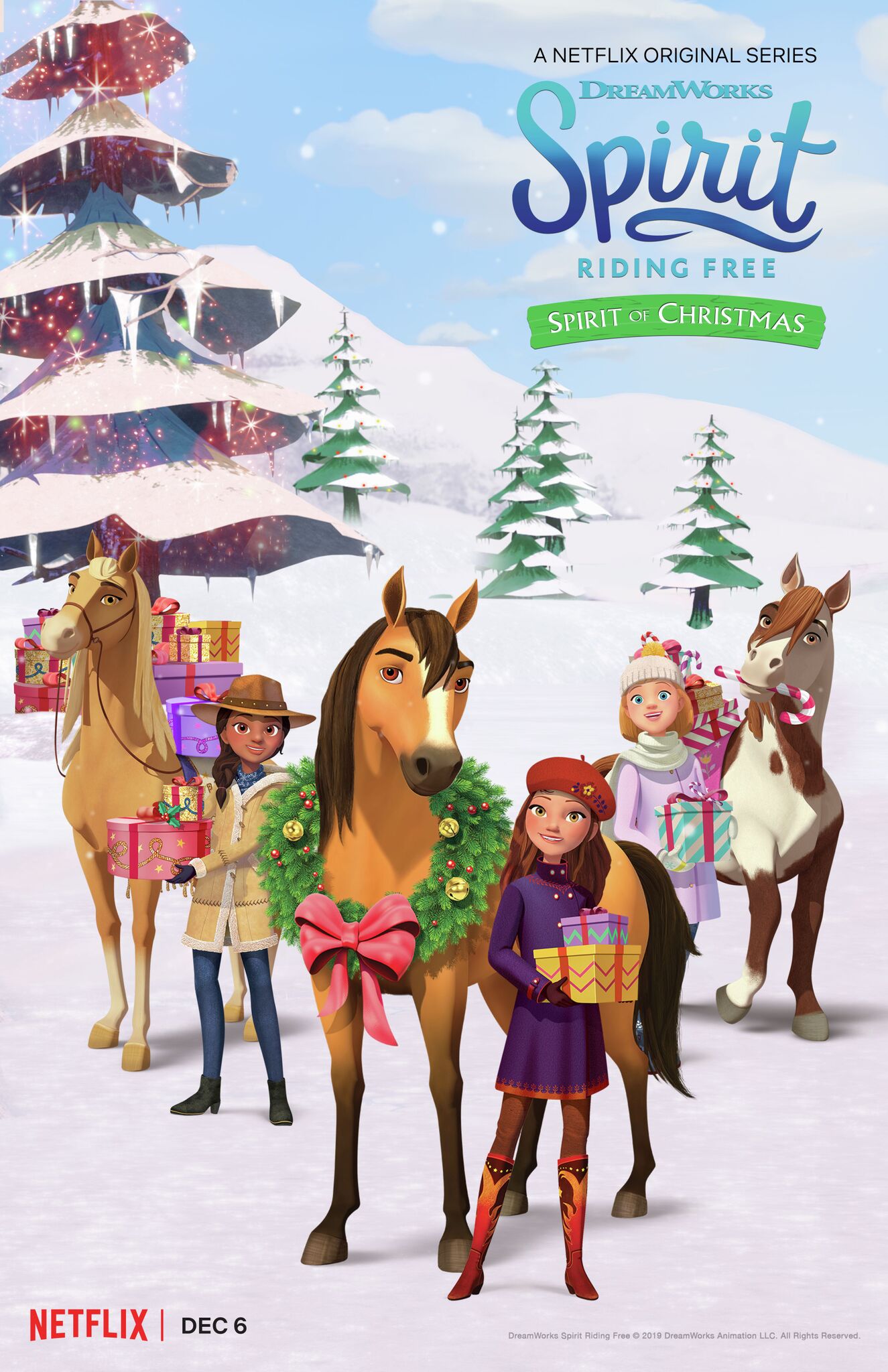 Thank you to DreamWorks for sending over these surprises. Affiliate links below.
DreamWorks Spirit Riding Free Spirit of Christmas
In DreamWorks Spirit Riding Free: Spirit of Christmas, Lucky and her friends embark on a Christmas Eve adventure into the city to find the perfect gift, but their return to Miradero for holiday festivities is ruined when an avalanche derails their plans.
In the midst of chaos, the PALs meet their favorite singer Sally Jessup whose honest, heartening music gives hope and strength to the stranded train passengers as they try to make their way home.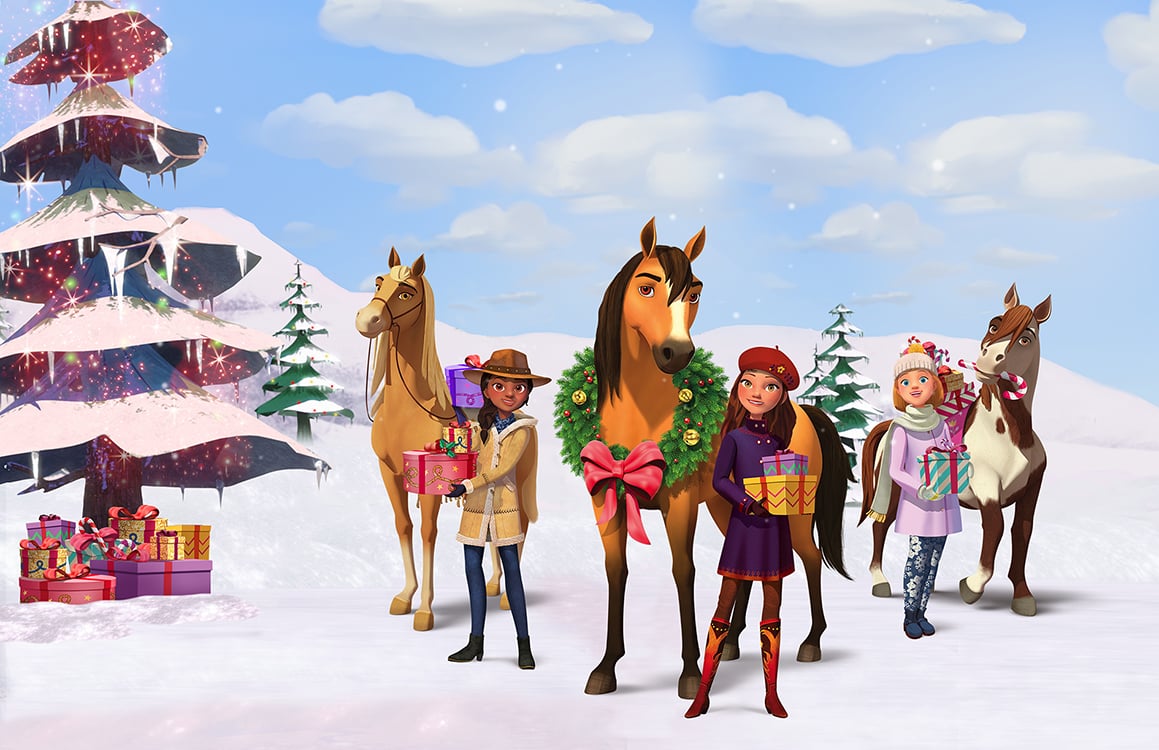 DreamWorks Spirit Riding Free follows the journey of a wild mustang who could not be tamed. The Emmy-winning series launched in May 2017, with 52 episodes currently available on Netflix and more to come in 2020. DreamWorks recently announced an untitled theatrical feature film based on the hit series is slated for release in 2021.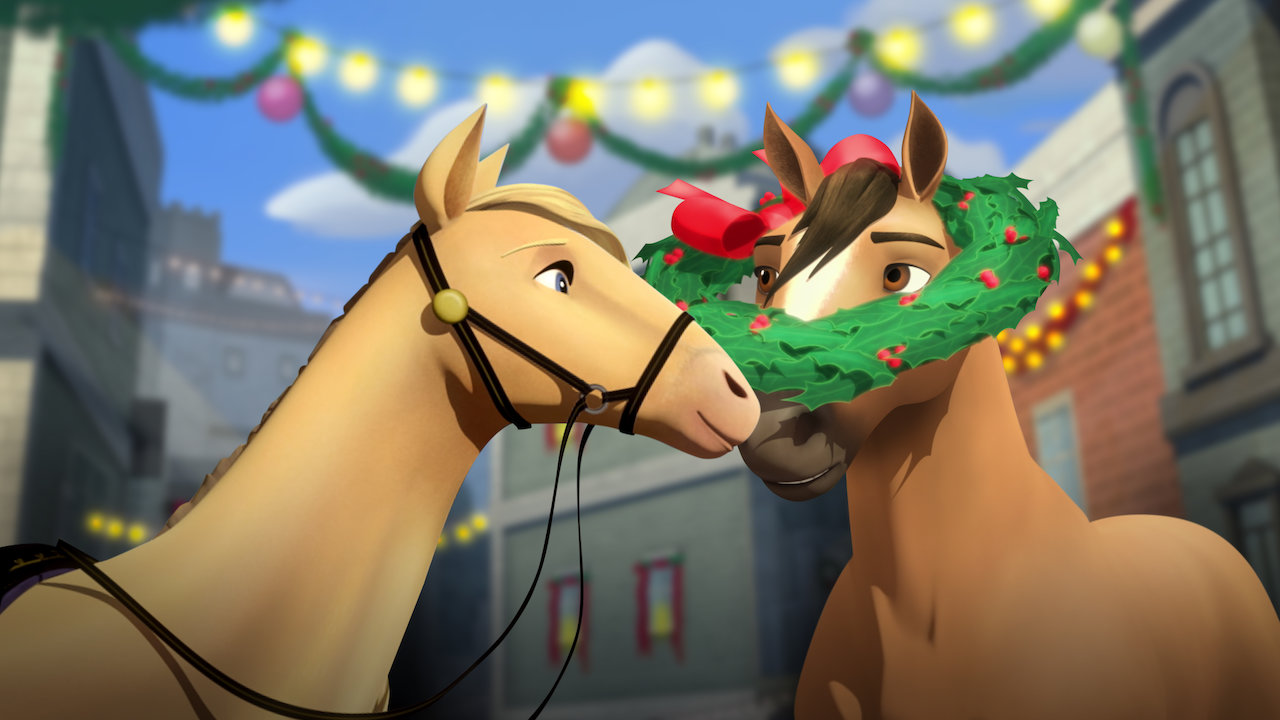 Spirit Riding Free Gift Guide
There are also a lot of great Spirit gifts that your children are going to love. My daughter has had her eye on all things Spirit at the store. These are her top picks for Spirit Riding Free fans.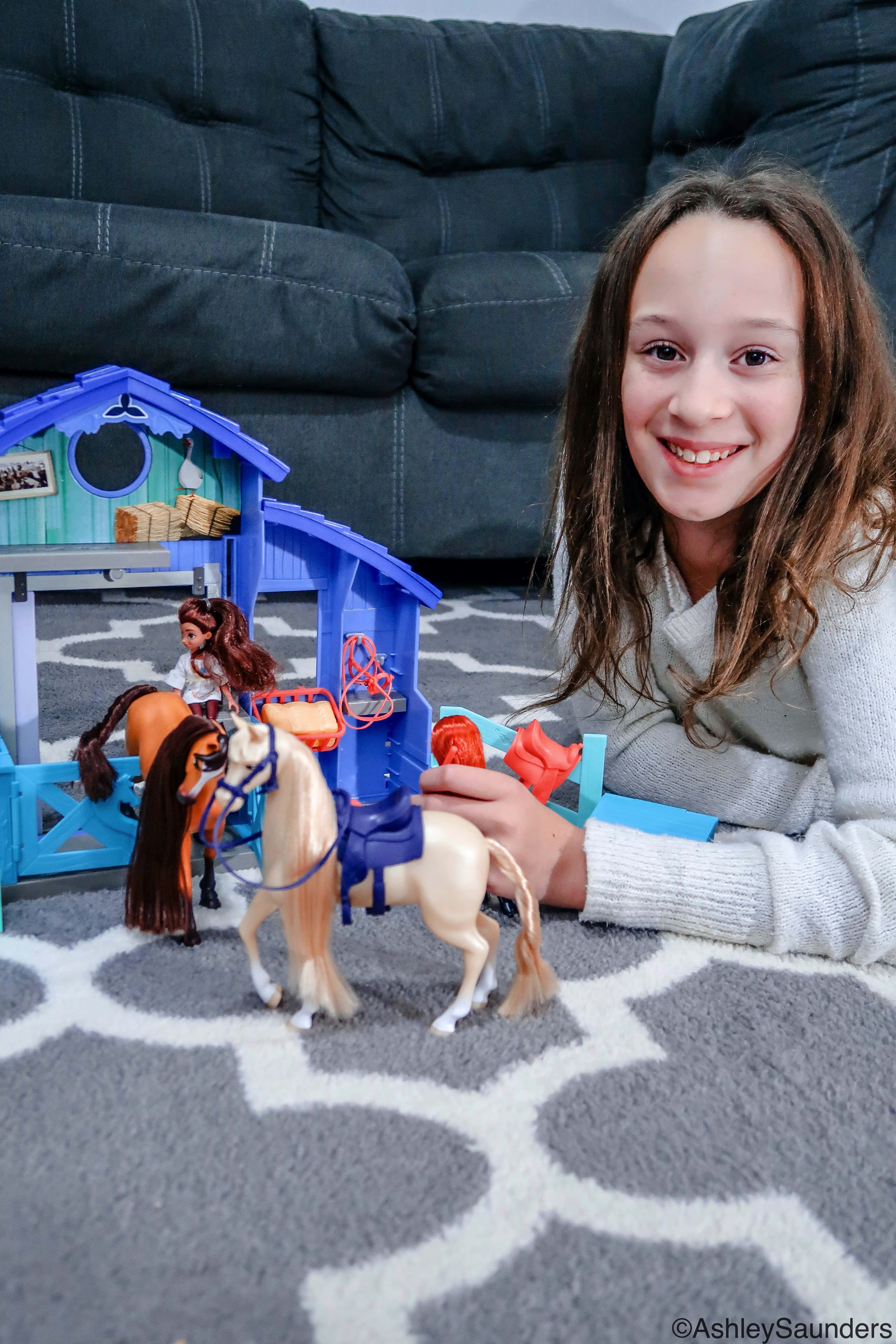 Every Spirit fan needs a home for their horses. The Spirit & Lucky Grooming Paddock is not only adorable but comes with everything your child needs to care for their horses. And that adorable colt is in there too! We love baby animals don't you?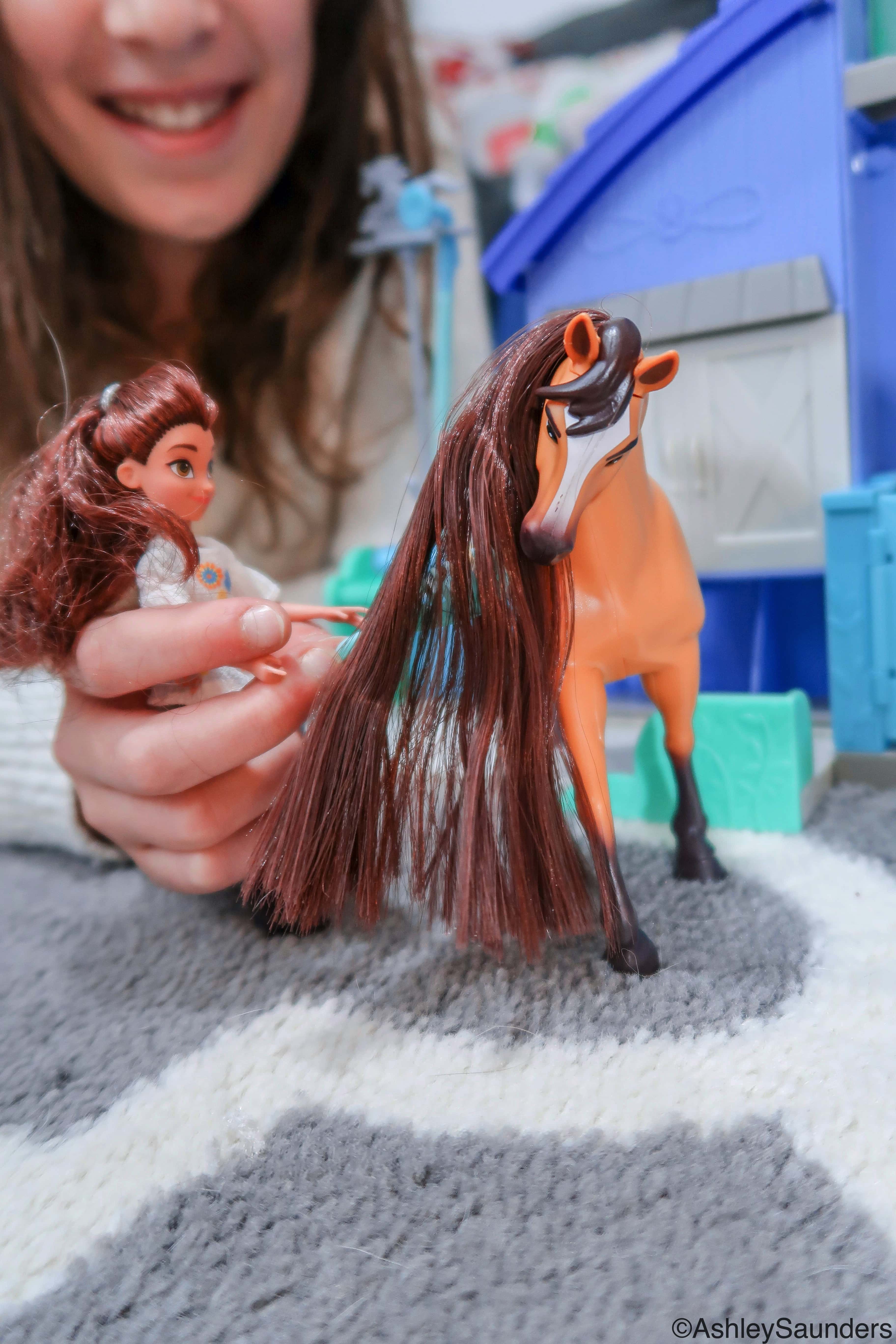 A kid can never have too many horses. I remember collecting so many of these when I was growing up. Eventually, I needed 3 stables to hold them all!
Maricela & Mystery are a great addition to your Spirit Riding Free family. It is one big happy family at the stables.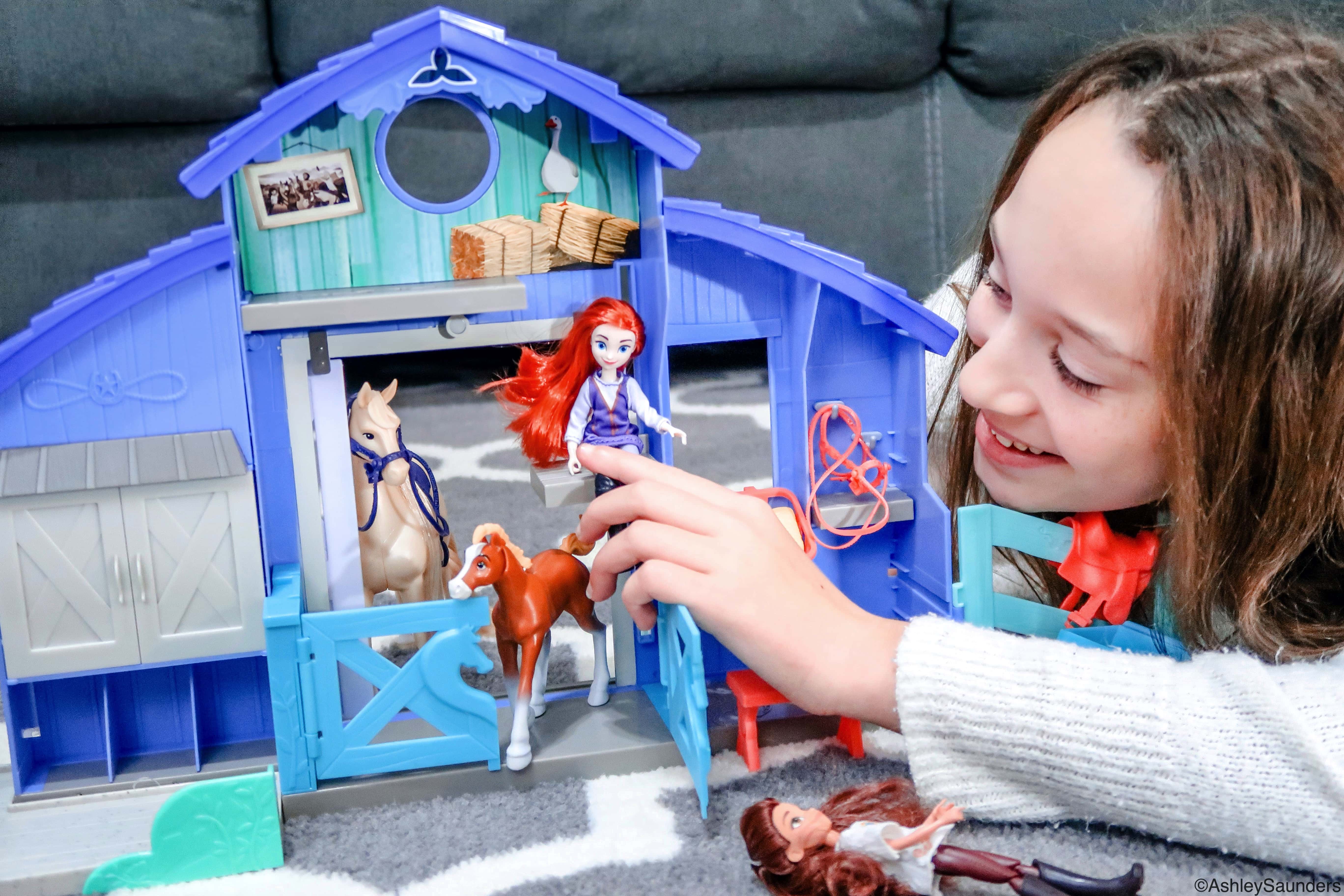 Maricela can help Lucky take care of all the horses, feeding them, grooming their coats. and of course mucking out stalls. Trust me it is easier to pretend clean out horse stalls than to do it in real life. Less smelly too!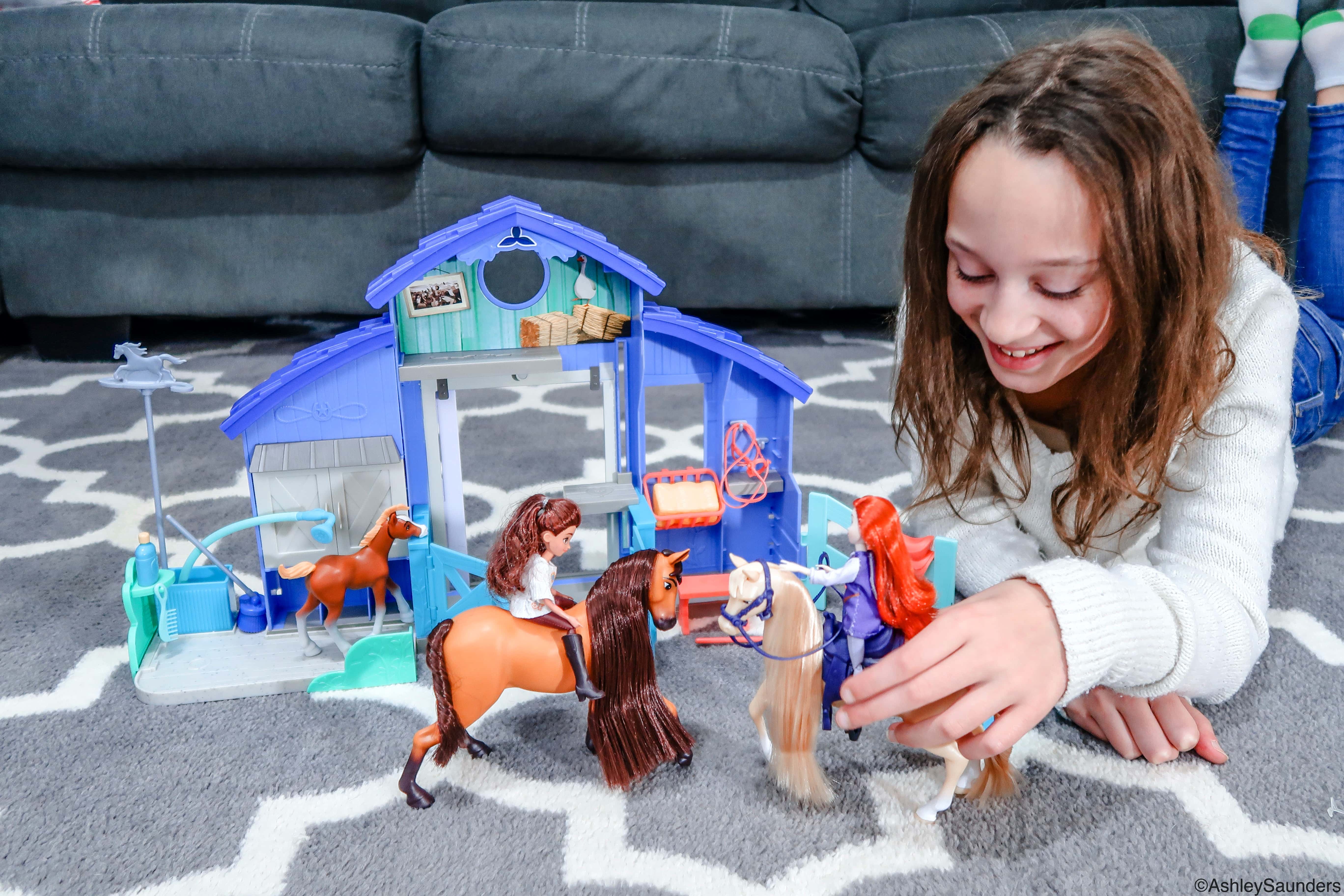 If you have a reader like mine at your house, pick up the Spirit Riding Free: Lucky's Guide to Wintertime Whimsy. This book includes interactive quizzes about what gifts to give, recipes for holiday treats, easy-to-make winter crafts, and other seasonal fun!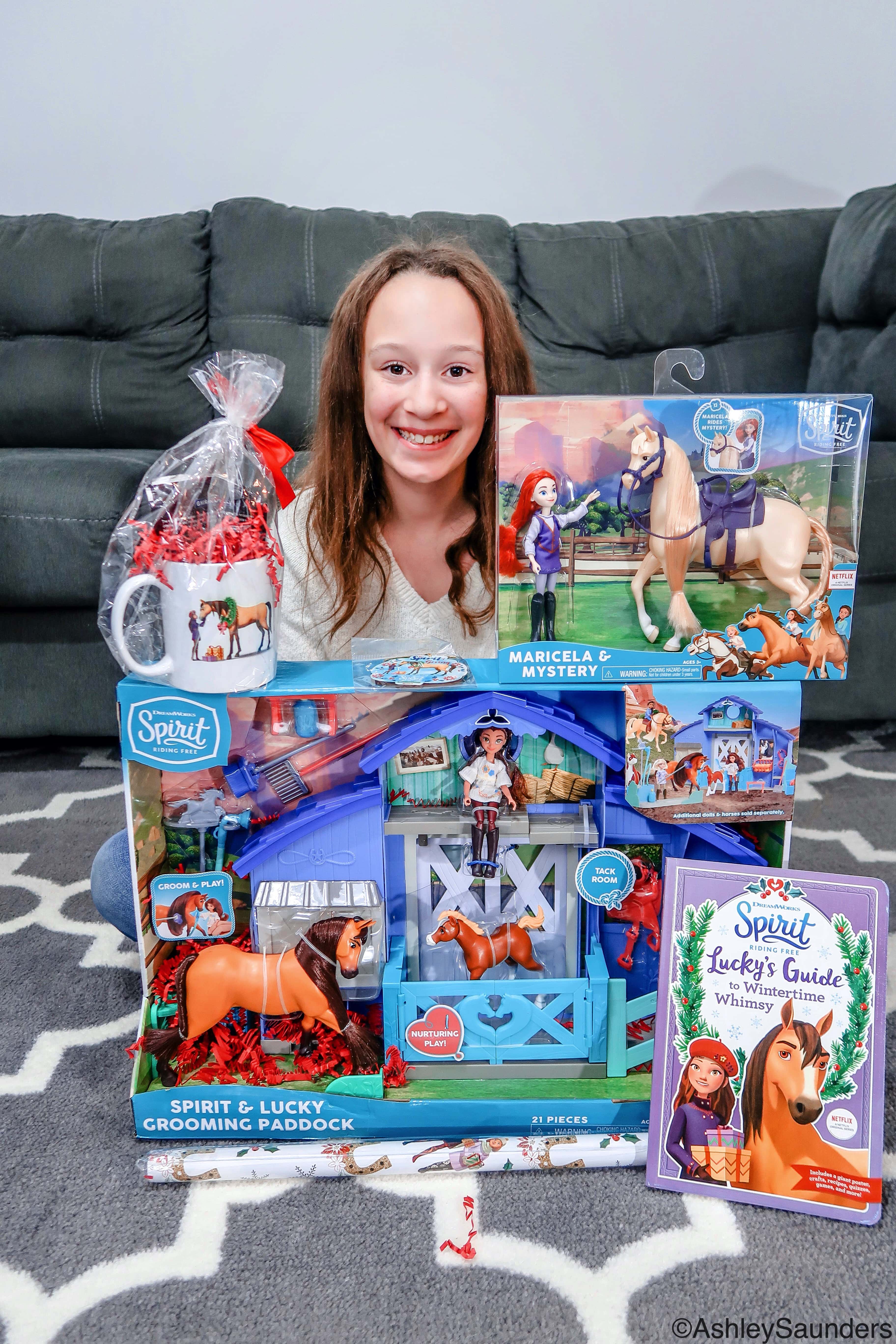 Got your eye on the wrapping paper and ornament? While you can't find those online you can visit special locations for Spirit of Christmas takeovers!
Spirit Riding Free Holiday Wrapping Carts and Spirit Wrapping Paper
From now until December 22nd, look for a Spirit of Christmas branded gift wrapping station adjacent to the Santa HQ in the following shopping centers:
New York: Queens Center
Los Angeles: Lakewood Center
Chicago: Fashion Outlets of Chicago
Philadelphia: Deptford Mall
Washington DC: Tysons Corner Center
Denver: Flatiron Crossing
On Fridays, Saturdays, and Sundays throughout the season, guests can enjoy complimentary wrapping station services and giveaways of the Spirit-branded wrapping paper (while supplies last) from 11am – 6pm!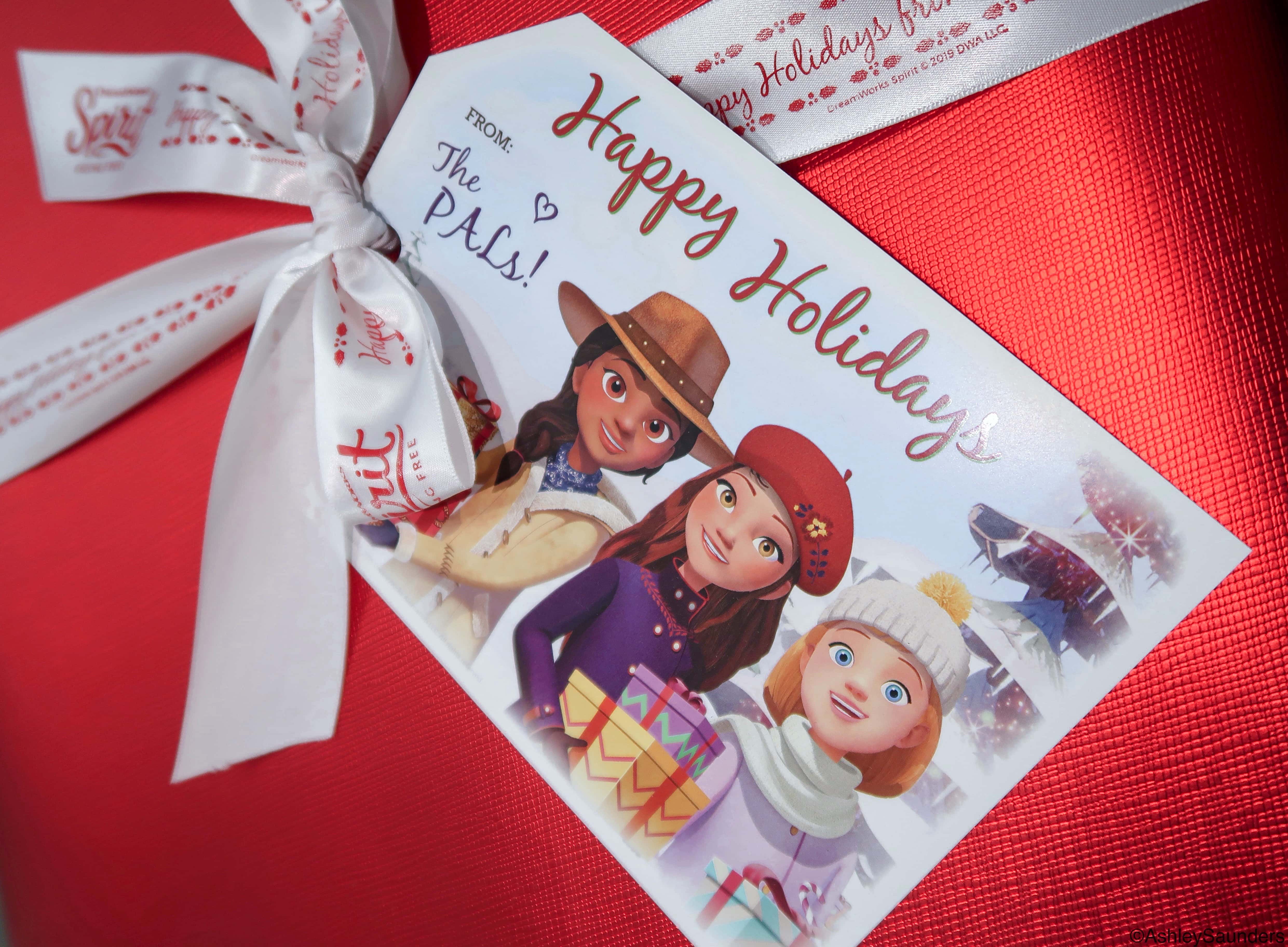 Spirit Riding Free Christmas Tree Lot Takeovers and Spirit Tree Ornaments
From now until December 25th, Spirit Riding Free: Spirit of Christmas will be taking over nearly 100 Christmas Tree lots in select areas. Visitors can be treated to on-site giveaways of Spirit-branded ornaments and hot chocolate (while supplies last). These events will take place on select Saturdays and Sundays from 11am-5pm.
The areas to find these events are:
New York (14 locations)
Boston (11 locations)
Philadelphia (11 locations)
Los Angeles (12 locations)
Chicago (13 locations)
Dallas – Fort Worth (10 locations)
Washington DC (17 locations)
Spirit Riding Free Spirit of Christmas is streaming now on Netflix!