Rian Johnson is at his best: writing, directing, and producing this whodunit mystery. He is an expert at crafting a story with twists even top notch sleuths like myself do not see coming. Or even if we did, we still second guessed ourselves almost to the very end. Knives Out is a riveting and entertaining ride for fans of the genre and those who are just looking for a good time.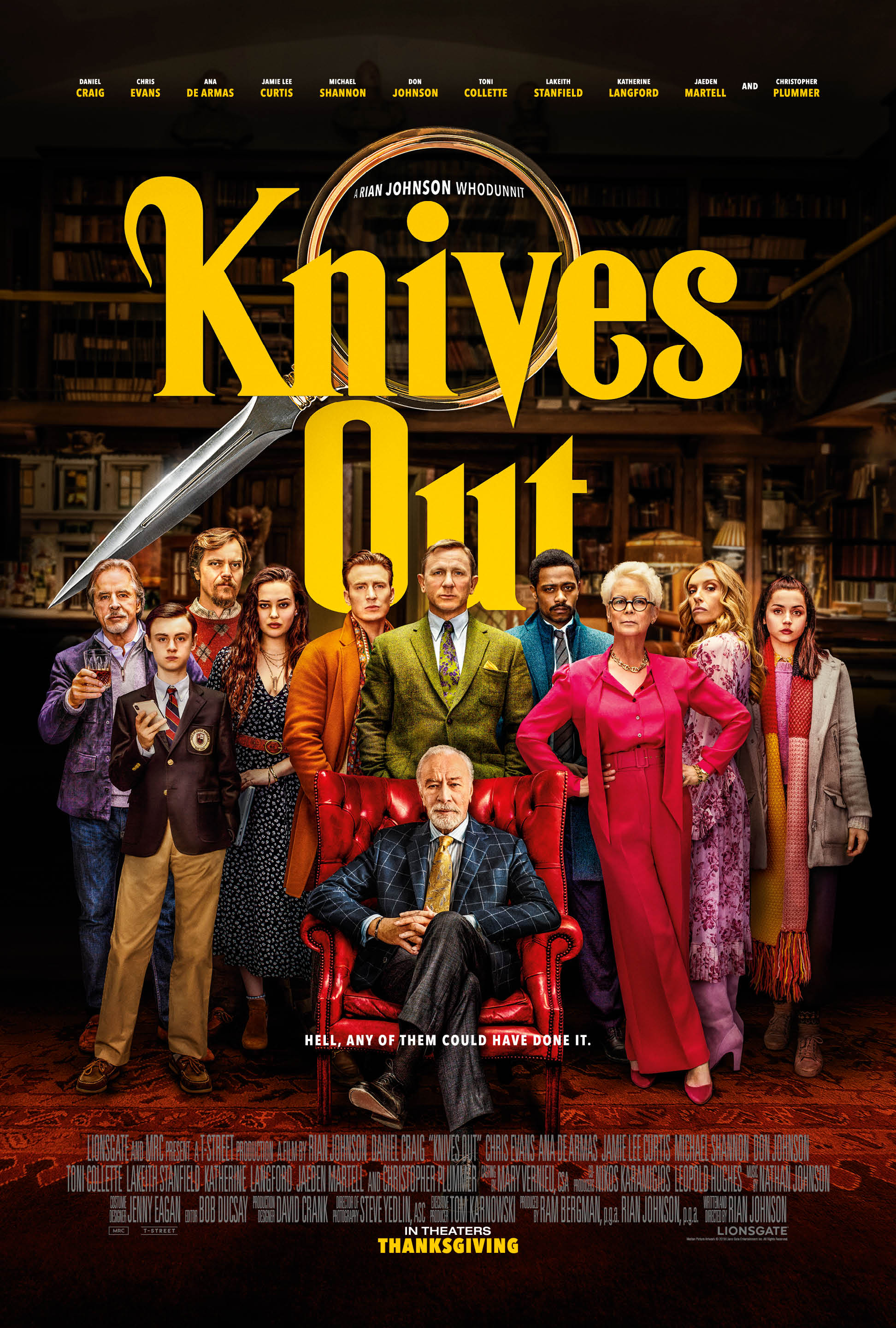 Knives Out Movie Review
Knives Out begins like most mysteries with the crime. The wealthy crime novelist Harlan Thrombey has been found dead in an apparent suicide. The dysfunctional family has gathered to give their statements and get their hands on whatever they can. During the interrogations, detective Benoit Blanc shows up, having been hired to look into the death of Harlan.
If the police think it was a suicide, why was Blanc consulting and who hired him? Blanc is certain that Harlan's death wasn't a suicide and there is more going on within the Thrombey family than meets the eye. He is determined to uncover the truth no matter what the cost. Along the way he uncovers a lot more than what happened to the elder Thrombey.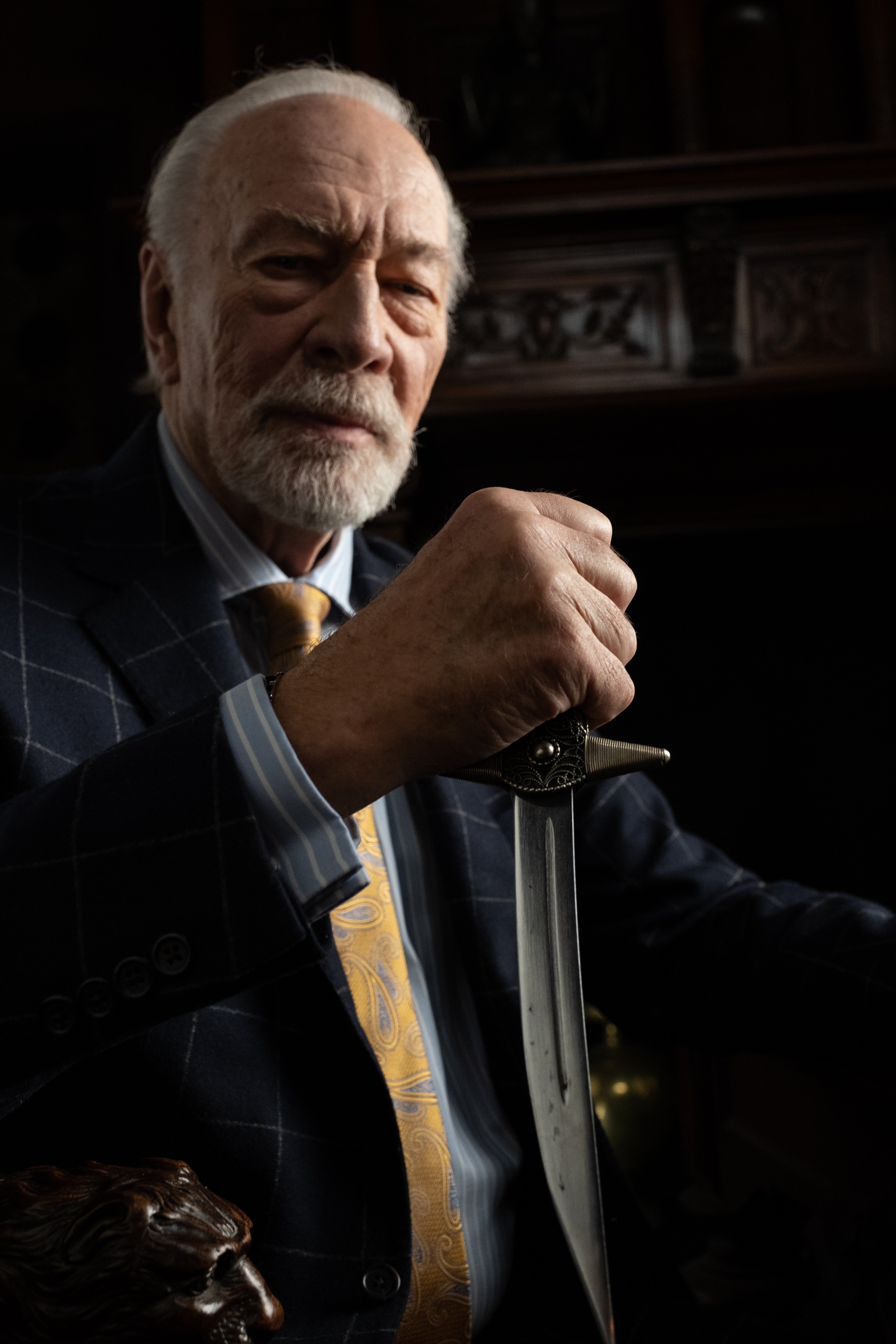 Although it follows the general formula of a whodunit, it deviates from the typical period piece by bringing this murder mystery into 2019 America. It combines the fun of Clue with the crafted mystery of an Agatha Christie novel. Along the way it infuses commentary about topics from social class segregation to politics.
As Johnson has been known for in his previous works, the story is set up using the long-established genre template. He then plays with the conventions, themes, and enjoys taking what we thought would be the plot and playing with it just enough to keep us on our toes.
If Rian Johnson's goal was to write and direct a film that would draw audiences into the intrigue, he succeeded. In Knives Out, Johnson lays the groundwork for the twists long before we see them coming. As mentioned above, even eagle-eyed moviegoers will second guess their guesses at least once or twice until the big reveal.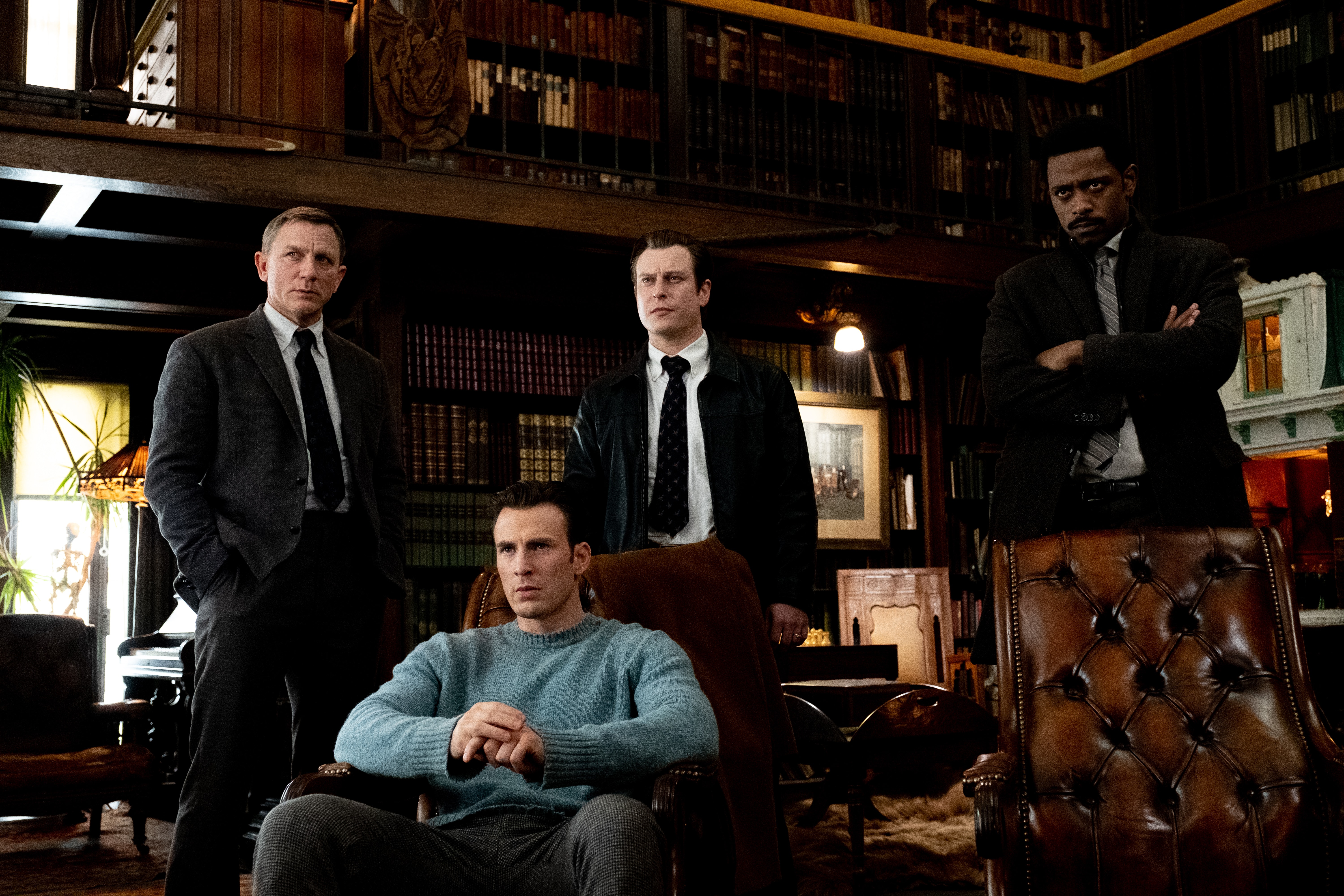 Knives Out not only offers viewers clever writing and vibrant locations but an ensemble of rich characters that stand out and shine, each in their own way. Scene-stealers like Daniel Craig's Blanc, Jamie Lee Curtis' Linda, and Toni Collette's Joni are energetic, fun, and sassy.
The film's protagonist, Ana de Armas' Marta, is easily noticeable due to the stark contrast between her character and the Thrombey family. She is just a working-class girl, who makes the best of her situation unlike the family whom are spoiled, bratty, and entitled. Both Marta and Harlan come across as the most grounded, knowing what life is like without fame and riches.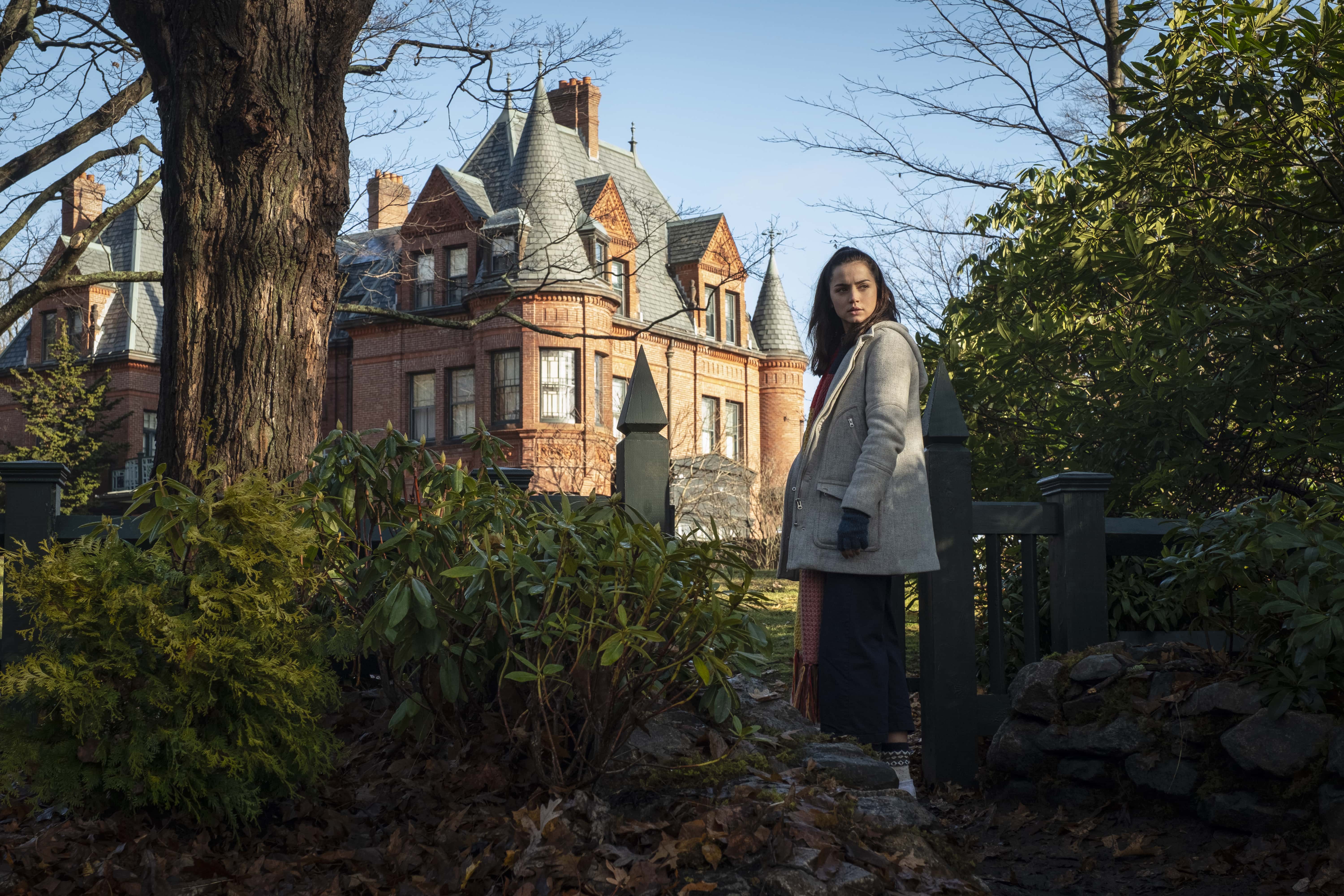 Chris Evans takes a left turn from his role as the morally strong Steve Rogers to play an arrogant, pampered, definitely-lacking-a-moral-compass jerk. Ransom is the exact opposite of Captain America and that smirk seals the deal. If you are a fan of Evans you will thoroughly enjoy watching him tackle this role and rocking all those sweaters.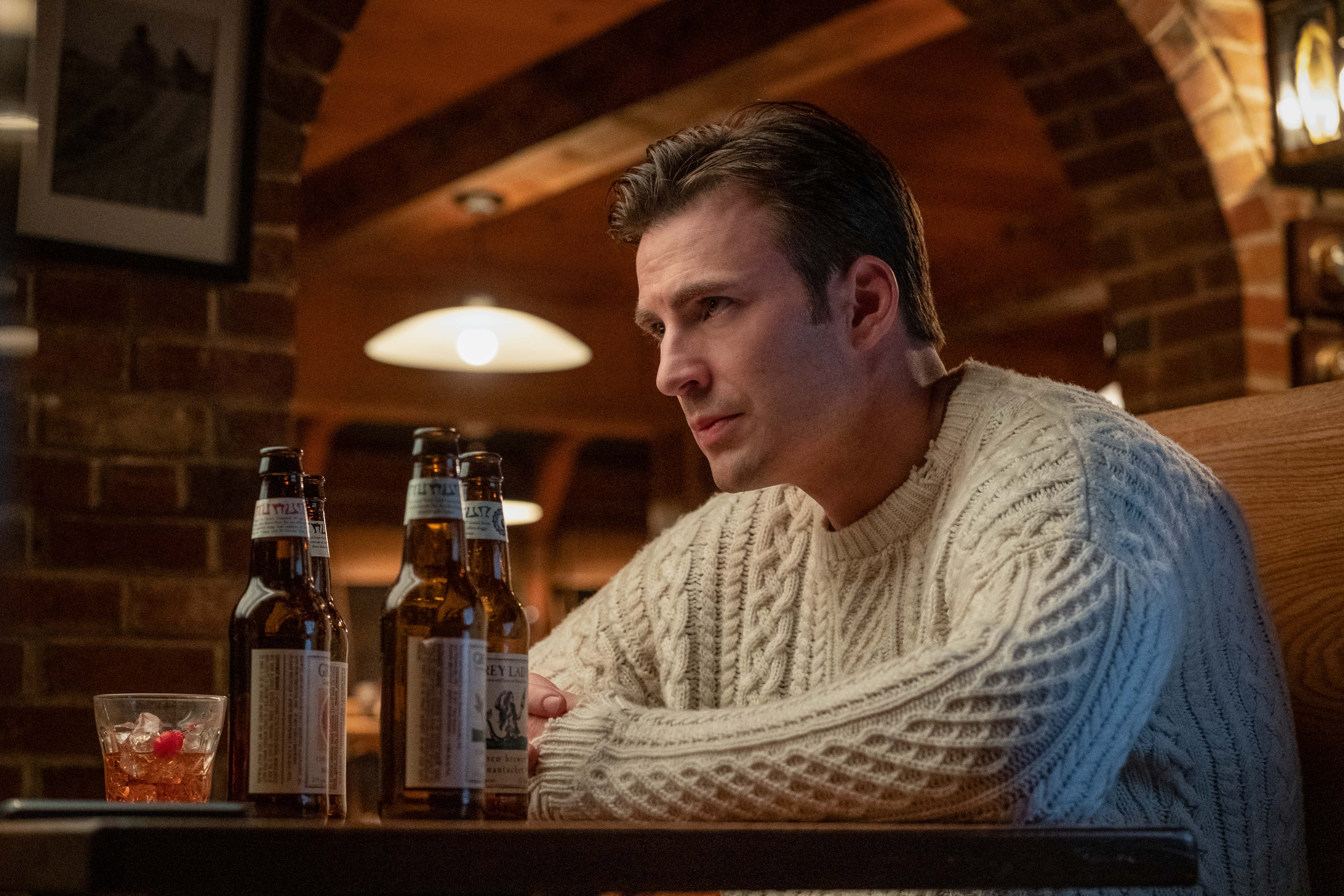 Rounding out the main cast are Don Johnson's Richard, the quintessential, rich white male, Michael Shannon's Walt, a seemingly joke of a man with a dark side, and Katherine Langford's Meg, daughter of Joni and possibly the most normal member of the Thrombey family. Walt's wife Donna and his son Jacob have the fewest lines, serving to the move the plot along. Despite the size of the cast, each character gets their moment in the spotlight.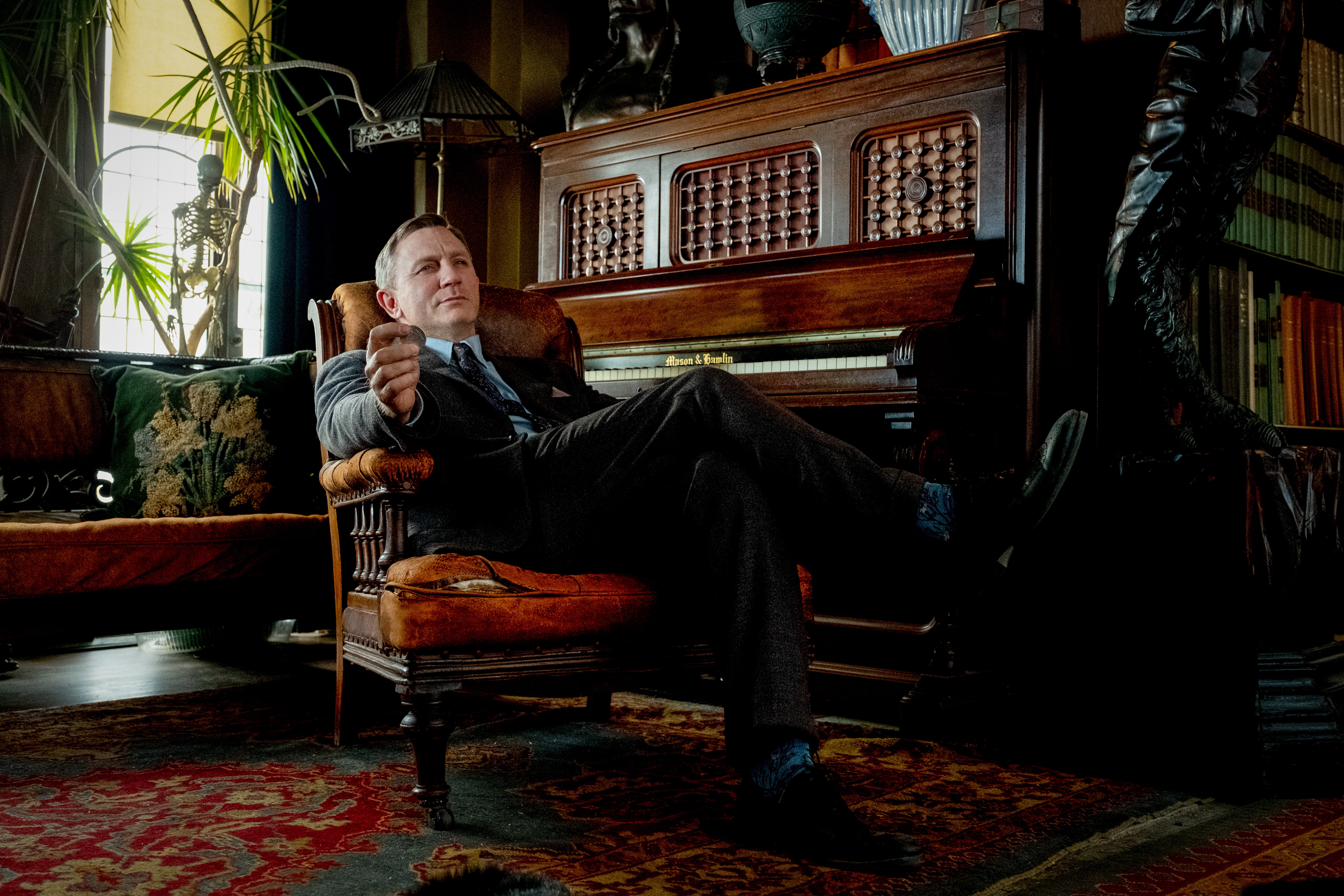 Rian Johnson delivers with Knives Out. This non-franchise, no canon in sight film is an entertaining crowd pleaser. The two hours fly by as you try to figure out who did what and why. Upon a second viewing you can enjoy knowing those answers while finding the clues Johnson dropped early on that were missed before.
Knives Out is a deliciously fun game of whodunit that will leave you wanting a sequel. And if Knives Out does well enough, we may just get more stories with Blanc.
Knives Out is in theaters now.