The Rise of Skywalker honors the legacy of Star Wars and reaffirms what made us all love this franchise to begin with. It is a satisfying conclusion (except one thing) to this decades long saga. It manages to answer questions, address problematic character arcs, all while serving up fan services and a compelling story. Star Wars The Rise of Skywalker is a galactic ride of emotions that will keep viewers drawn in from start to finish.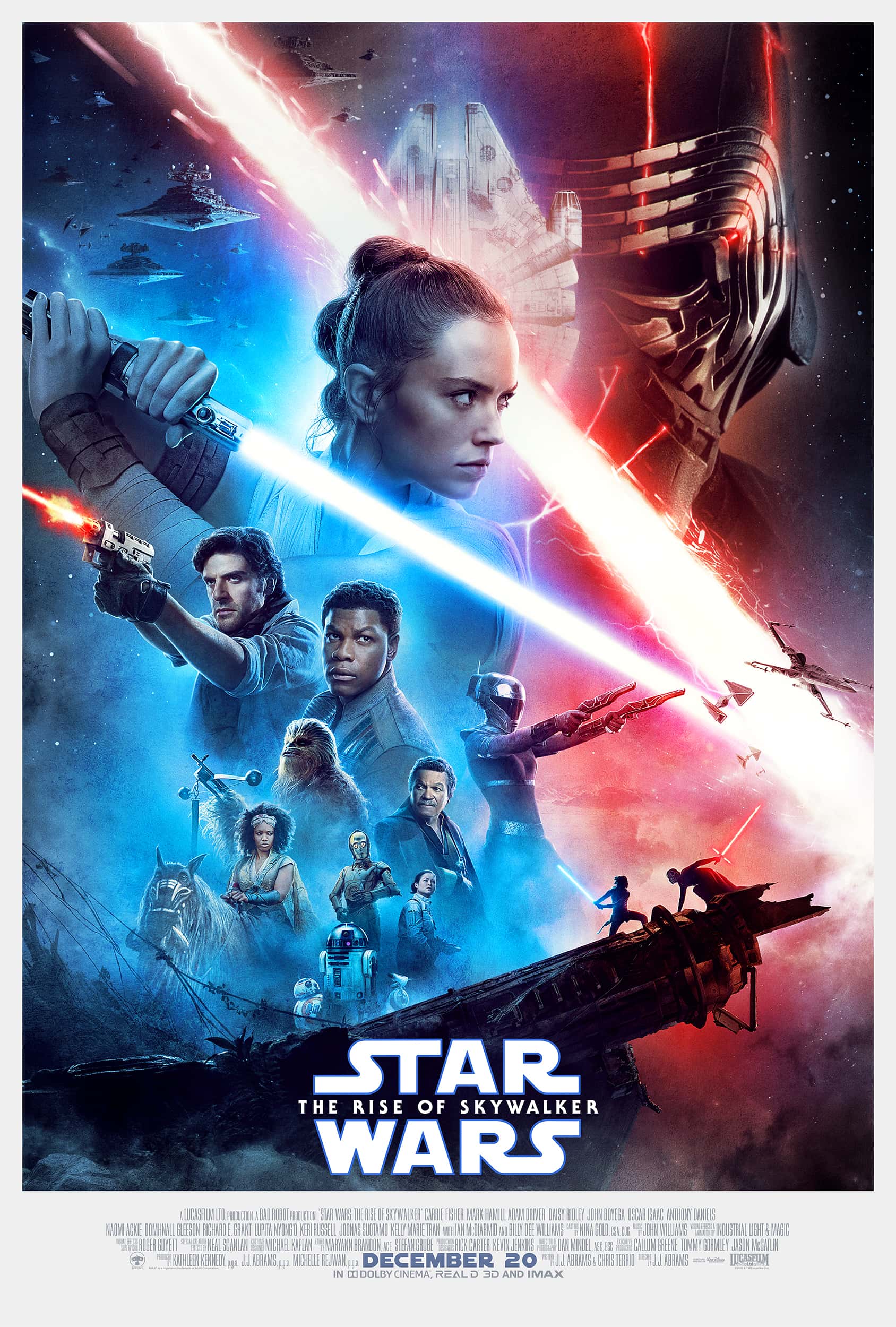 Note: This a spoiler free Star Wars The Rise of Skywalker Review. I will talk about the one thing I did not find entirely satisfying without giving anything away. Which takes a lot of Jedi focus to accomplish.
Star Wars The Rise of Skywalker Review
Star Wars The Rise of Skywalker takes place about a year after the events of The Last Jedi. Supreme Leader Snoke is dead and now Kylo Ren has taken his place. Rey is busy training to become a Jedi while the rest of The Resistance prepares for battle against The First Order. News has spread throughout the galaxy that Emperor Palpatine has risen, presenting a new threat to our heroes.
Rey, Finn, Chewbacca, and Poe are reunited in this film, having spent most of The Last Jedi apart. Like the original trilogy, the bond these characters have with one another and their particular skill sets are of paramount importance for this upcoming battle. Like Lando remarks, they (Leia, Luke, Han, Chewie, and himself) made it through last time because they had each other.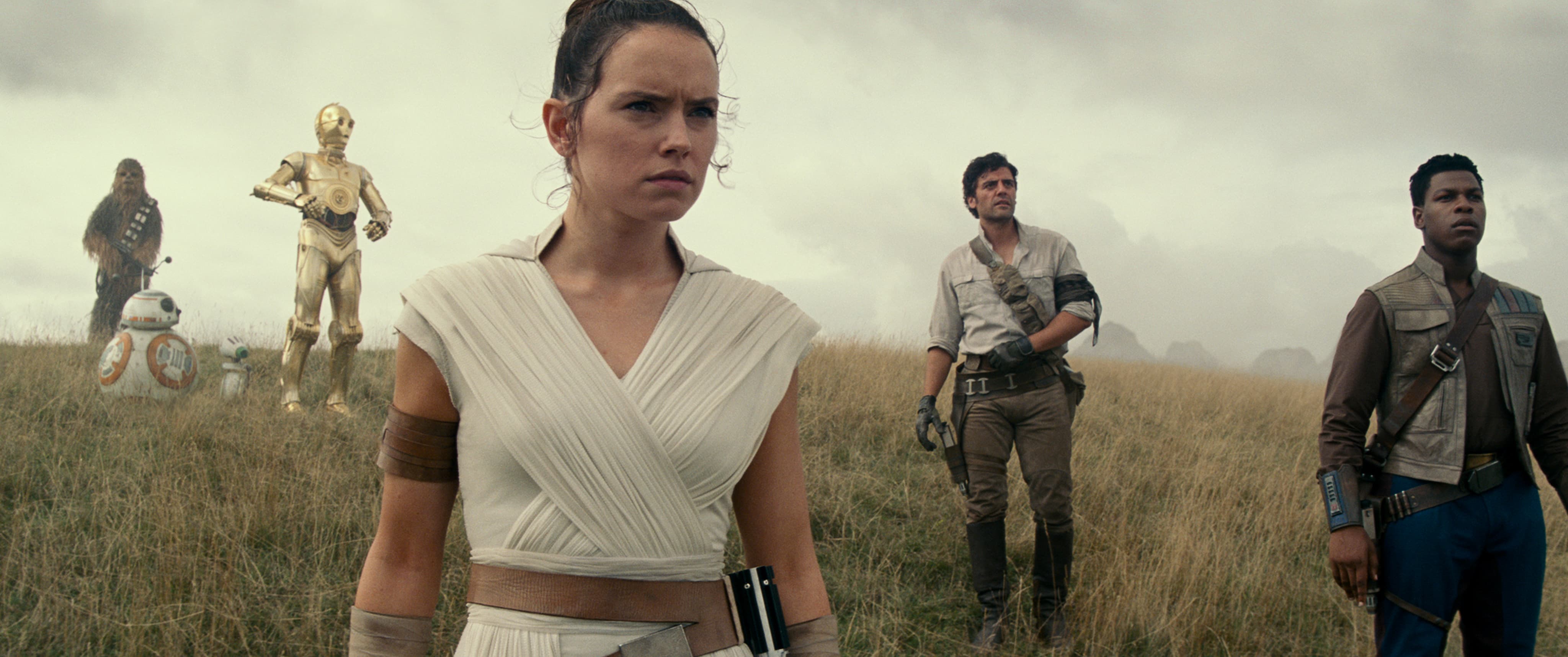 While the heroes prepare for whatever lies ahead, Kylo Ren has his own plans. He is hell bent on claiming the most powerful being in the galaxy title. No one should dare to stand in his way, least of all Rey and her band of Resistance misfits. Along with the Knights of Ren, General Hux and other First Order commanders also serve Supreme Leader Kylo.
Related: How to Watch Every Star Wars Movie Before The Rise of Skywalker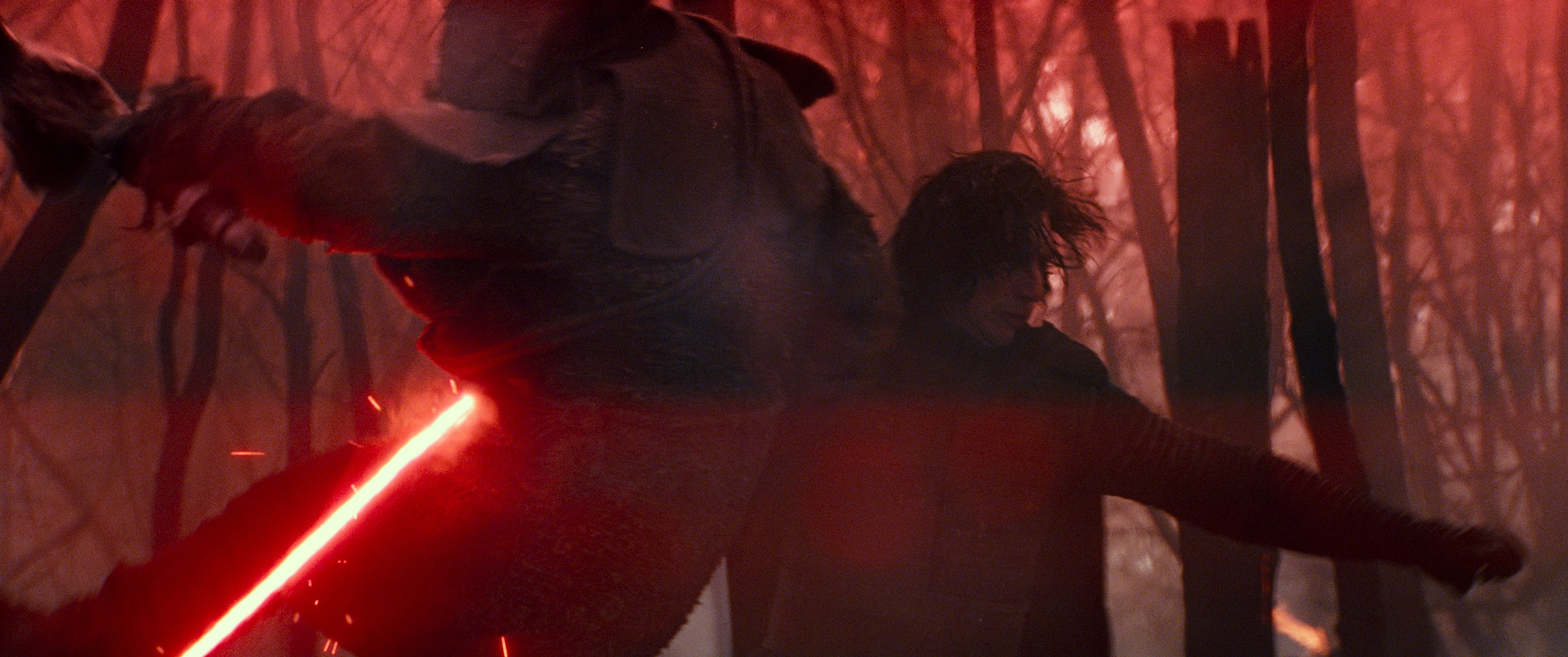 The Rise of Skywalker sets out to answer questions and address problematic character arcs. Viewers will find information they have been searching for since The Force Awakens. Some of these answers maybe surprising, although one is easy enough to figure out early on if you are up to date on your Star Wars history.
And that history is alive and well. Throughout its entirety, callbacks to the previous films are there. From locations like the Death Star ruins and Palpatine's throne to C3-PO telling everyone the odds, there is something to see or hear. Old friends like Lando Calrissian make their triumph return and Billy Dee Williams steps back into this role flawlessly. The Lando we love is here and as full of swagger as ever.
New characters join the family, cone head droid D-O, Zorri Bliss, Jannah, and Babu Frik. Each make a lasting impression on the audience and serve an important role in the film. For droid fans, D-O is bound to become a new favorite. Zorri Bliss gives off a Mandalorian (she's not) meets Enfys Nest vibe and stole the scenes she shares with Poe.
Jannah has more in common with someone we already know than expected and from a line she has with Lando, her story could be explored in future Star Wars outings. Babu Frik is as clever as he is adorable. It would be nice to see him show up again, helping reprogram and fix droids.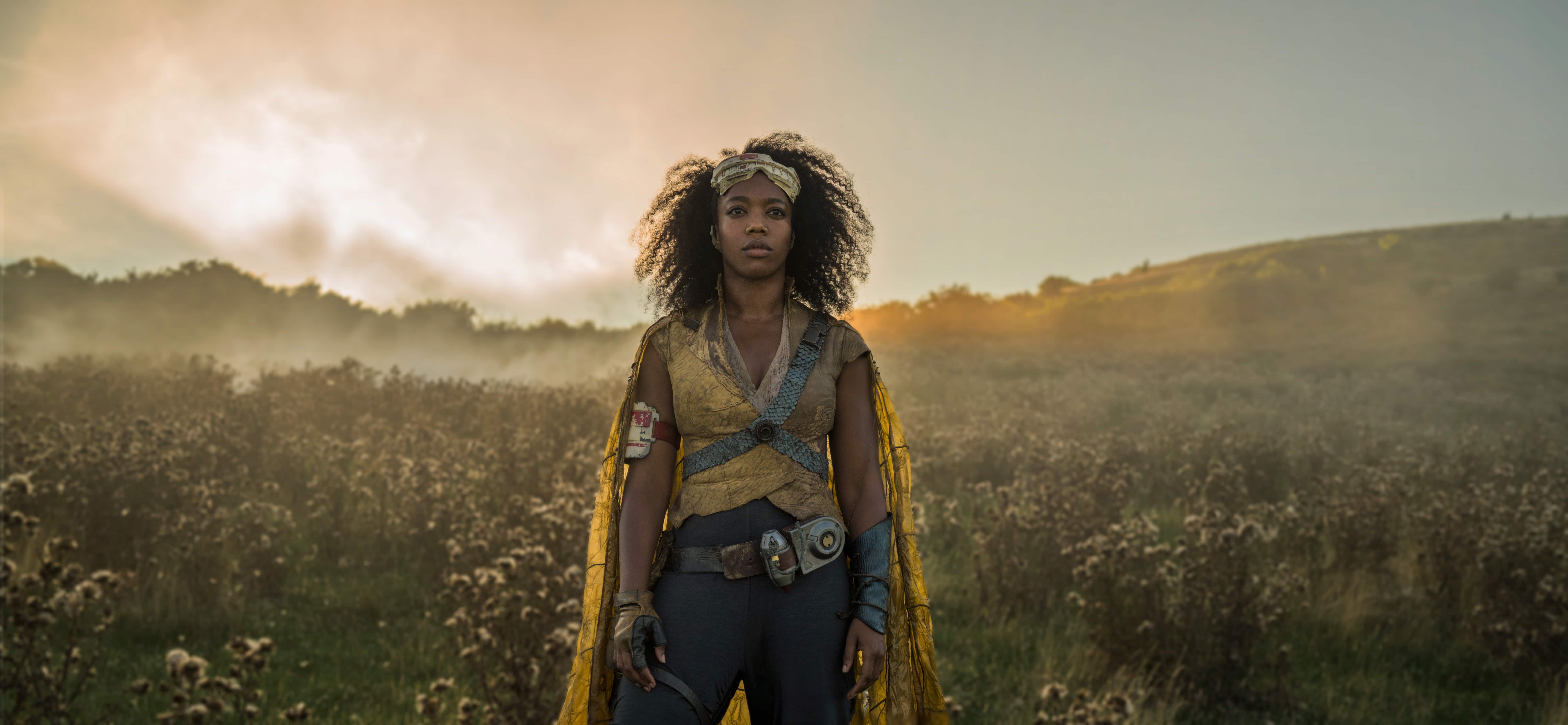 Meeting new endearing characters aside, it is the arcs of our core group that drive The Rise of Skywalker. Luke says confronting fear is the destiny of a Jedi. In Episode 9 it is not just Rey that must confront this, but also Kylo Ren, Finn, and Poe. They each must face off against that which they fear most. How they brave these moments end up being some of the greatest scenes in the film.
While Chewbacca, R2-D2, and BB-8 are not facing deeply rooted fears per say, they do have their moments to shine. R2-D2 fulfills a similar role from the past, while BB-8 is less murderous droid and more a faithful companion. Chewbacca gets his share of screen time, finally getting the recognition he deserves.
Problematic arcs created in The Force Awakens and The Last Jedi all see resolution in The Rise of Skywalker. One could argue it was setup that way from the beginning despite fans saying the opposite. Snoke's origins and seemingly easy demise, Rey's parents being nobodies, and even Luke's self-proclaimed exile will all make sense after watching The Rise of Skywalker. Hence why it is an immensely satisfying end to the Skywalker Saga.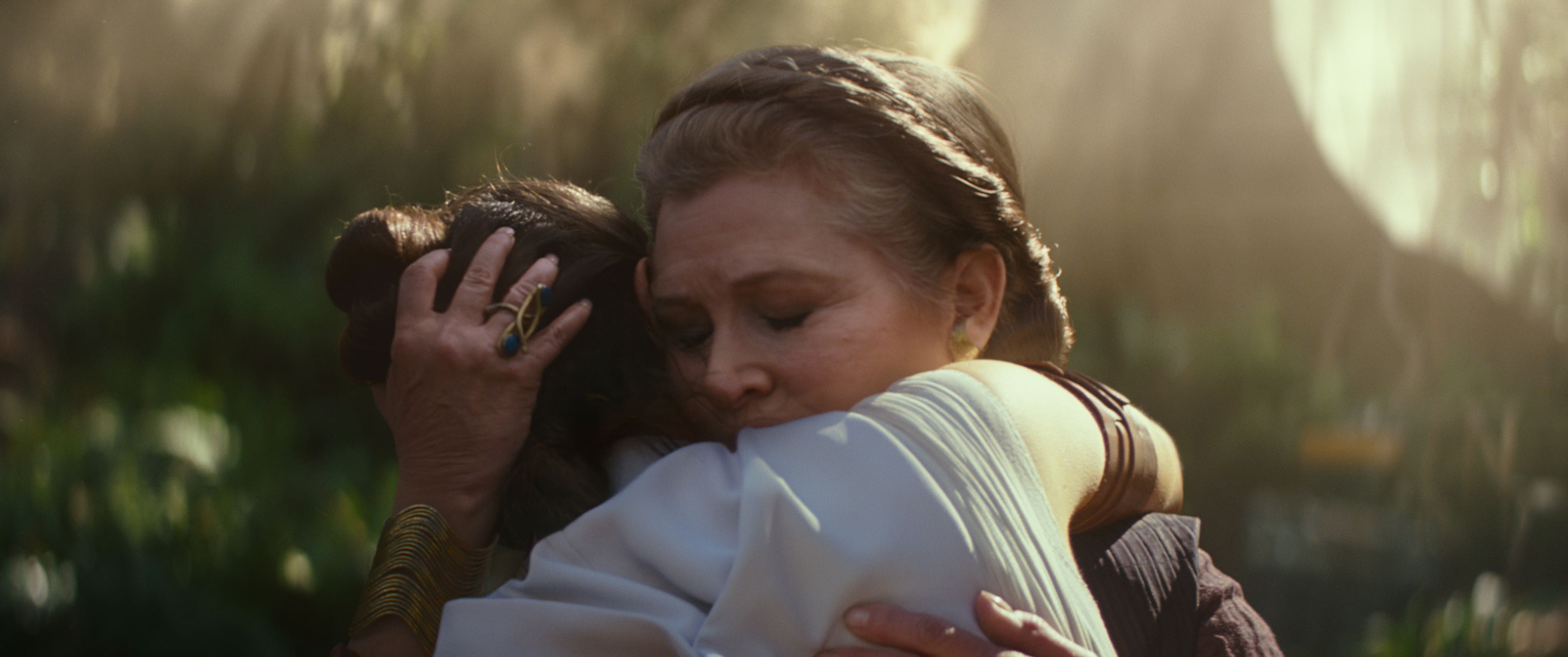 The Star Wars films have always centered around the struggle between the light and the dark. Visually, this film plays with that notion, especially when focusing on Kylo and Rey. They often contrast their environments and each other, which is not only stunning but also adds to the intenseness of those scenes.
This sharp distinction in color makes for brilliant close-ups and wide shots throughout the film. When they clash, it truly feels like a massive tug of war between the sides of The Force. With two equally strong Force users, anything can and will happen.
Viewers will hold their breath watching these two battle one another. The choreography, cinematography, and score work in tandem to create these beautiful fight scenes. If you thought The Last Jedi confrontation was amazing, just wait until you see what The Rise of Skywalker has up its sleeves.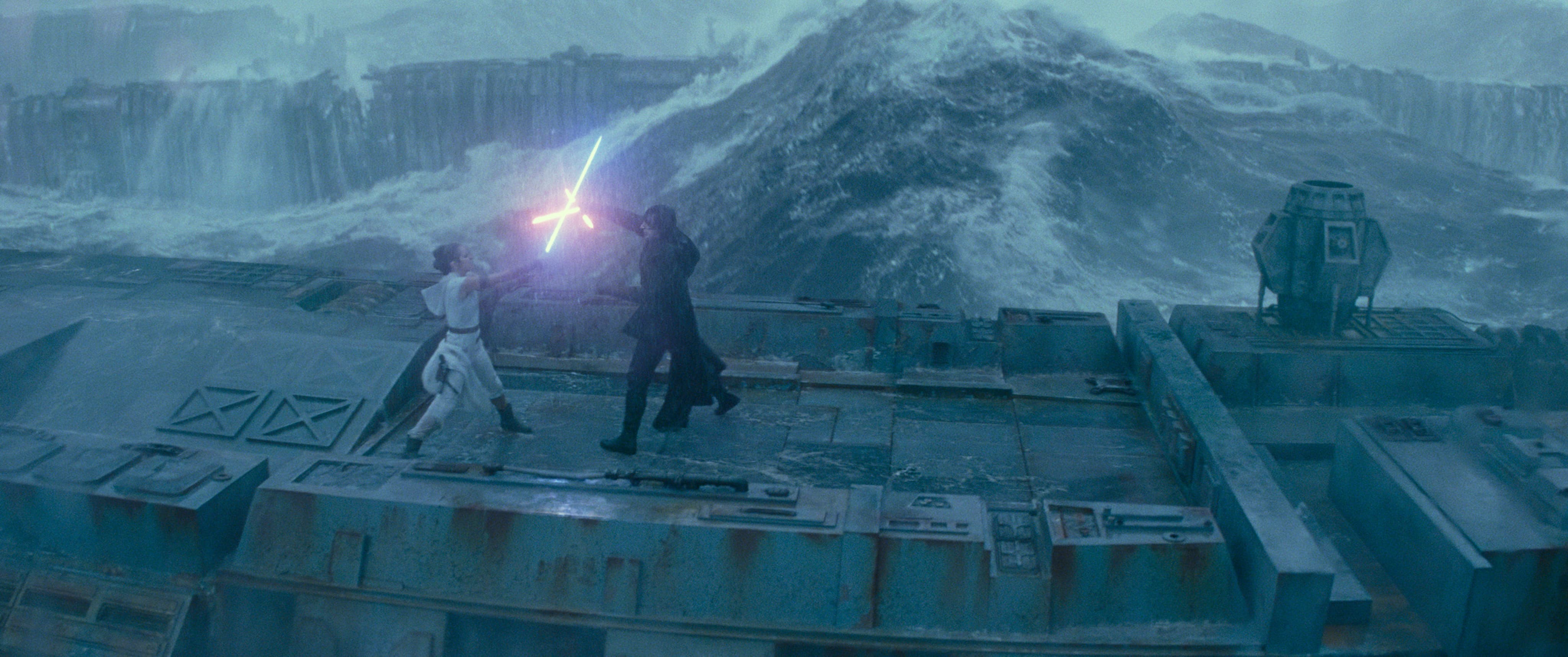 The Rise of Skywalker is a mostly satisfying conclusion to an epic, galactic saga that spans decades. While there is nothing I strongly disliked about this film, I wanted more from the final battle. Perhaps I have been too spoiled by the likes of Avengers Endgame. Expectations set by the scene of Captain America standing poised to take on the might of Thanos alone, then hearing Sam's voice crackle in his com, and that sense of relief he feels accompanied by the portals opening from all across the universe.
The trailers for Star Wars The Rise of Skywalker teased that kind of moment, with a shot of the Falcon leading a fleet of Resistance ships, including The Ghost, to battle. This does happen in the film, but it was not quite like Avengers Assemble, and maybe it should have been.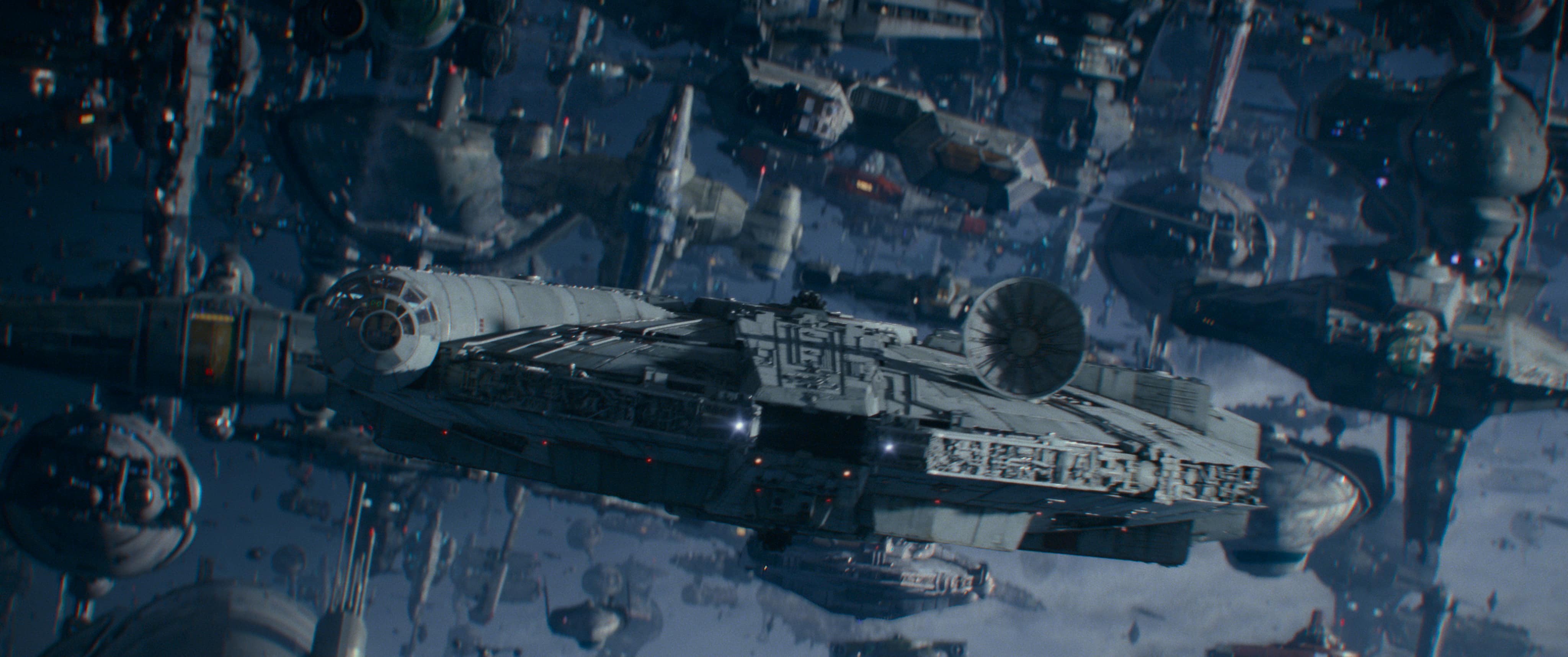 Notwithstanding the final battle, The Rise of Skywalker is a must-see for fans of the franchise. Whether you like the old trilogy, prequels, or the latest sequels, there is something for everyone who has ever imagined themselves in a galaxy far, far away. It is an overall exciting journey, full of heart, drama, and a whole lot of fun surprises.
Star Wars The Rise of Skywalker is in theaters December 20, 2019
A final note about the Star Wars The Rise of Skywalker trailers, no they did not give everything away. Trailer scenes mostly take place in the first act and nothing is really given away by anything we have seen. After all this is Disney and if anyone knows how to cut a trailer it is them. Remember Endgame?
The Rise of Skywalker is rated PG-13 for sci-fi violence and action. Parents there is some language including hell, damn, and a**.
Rating: 9/10